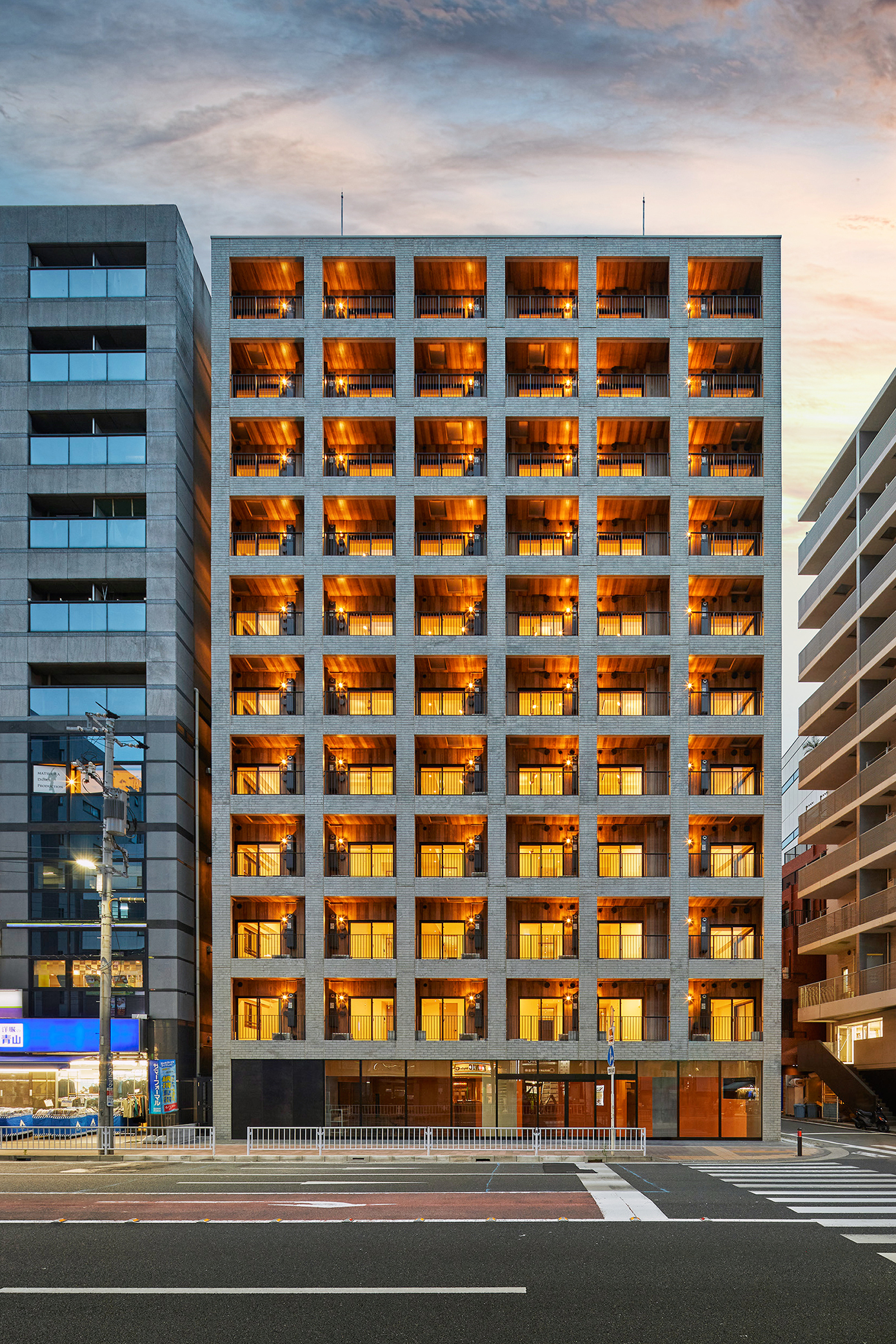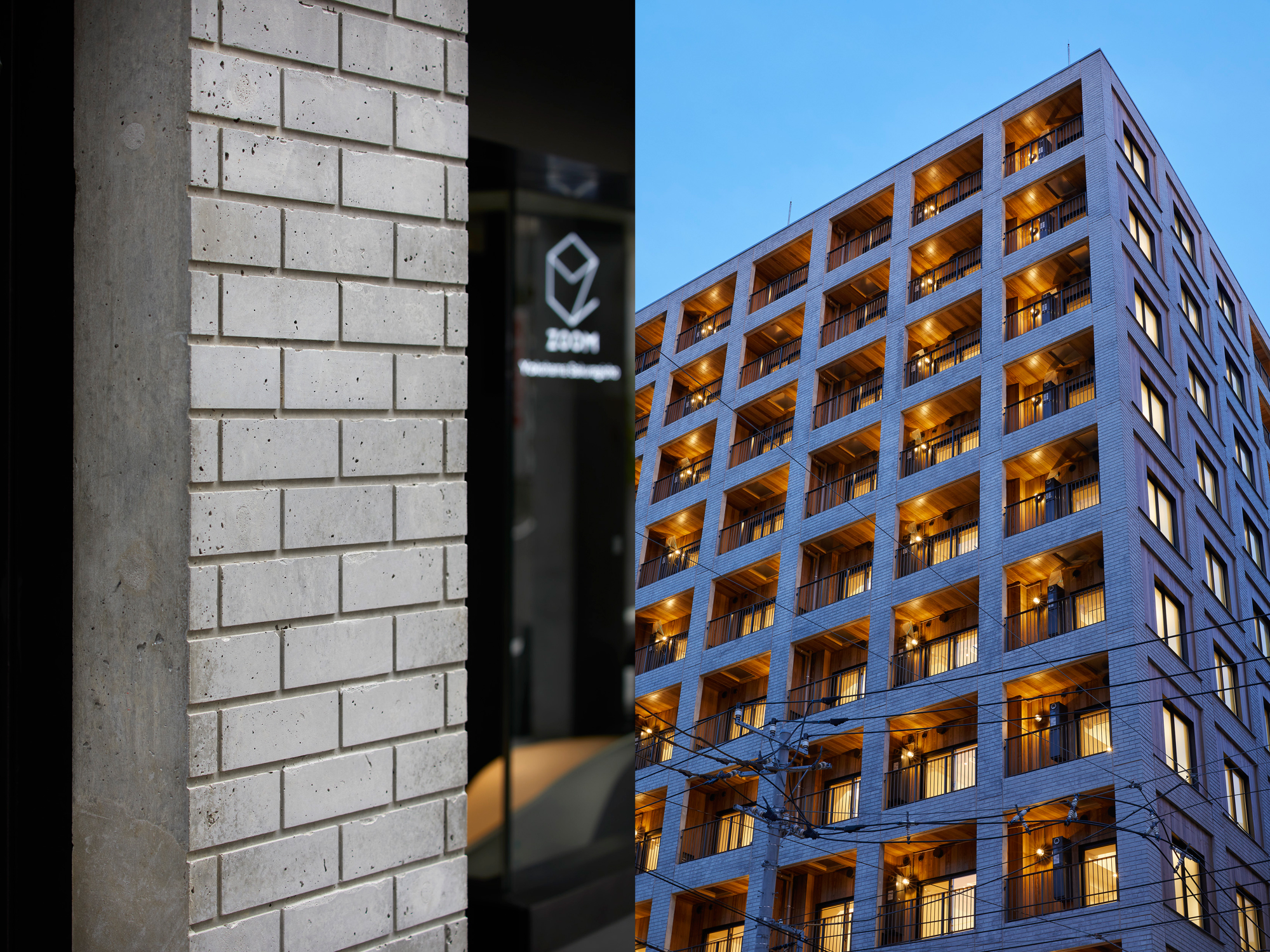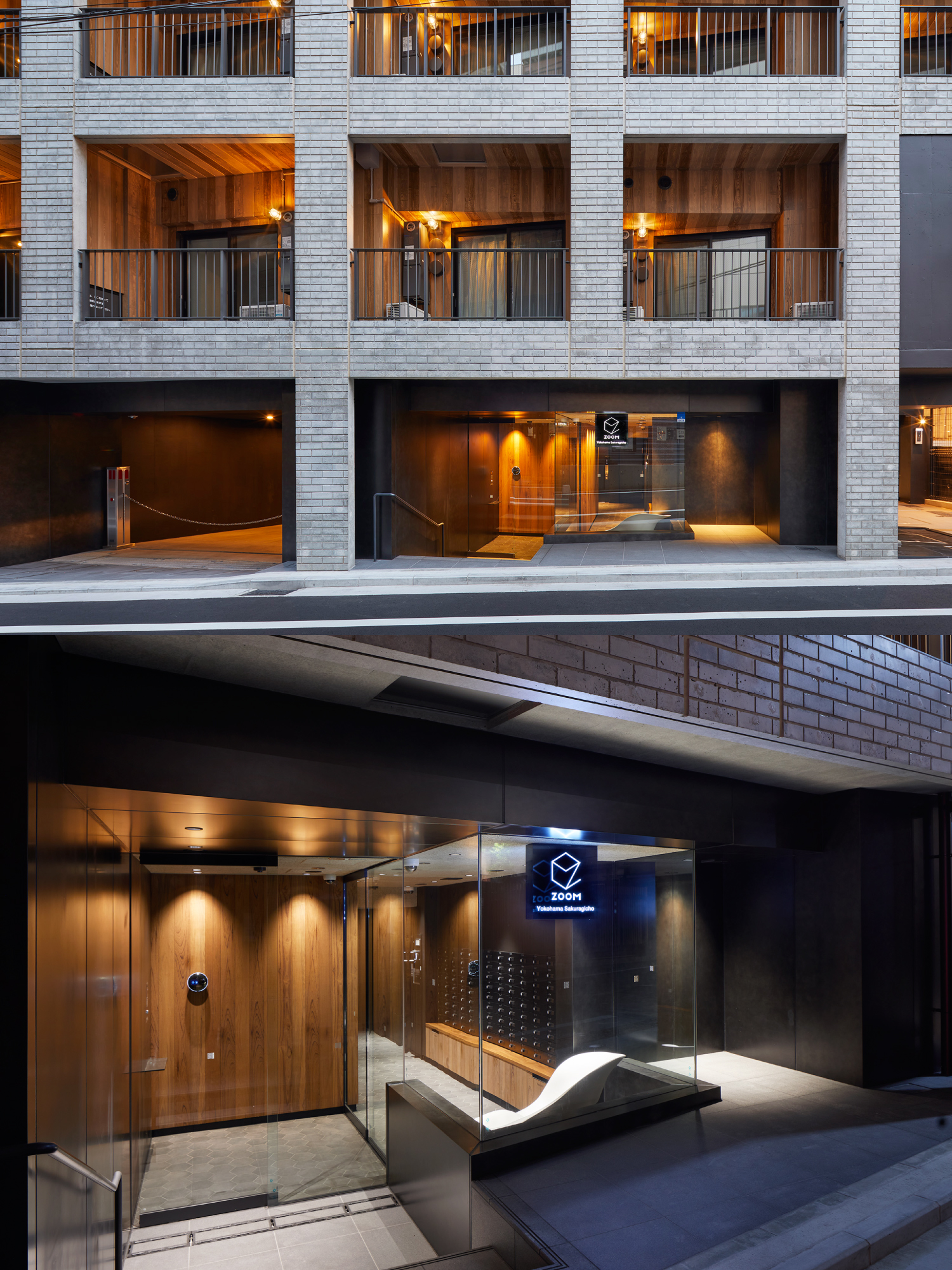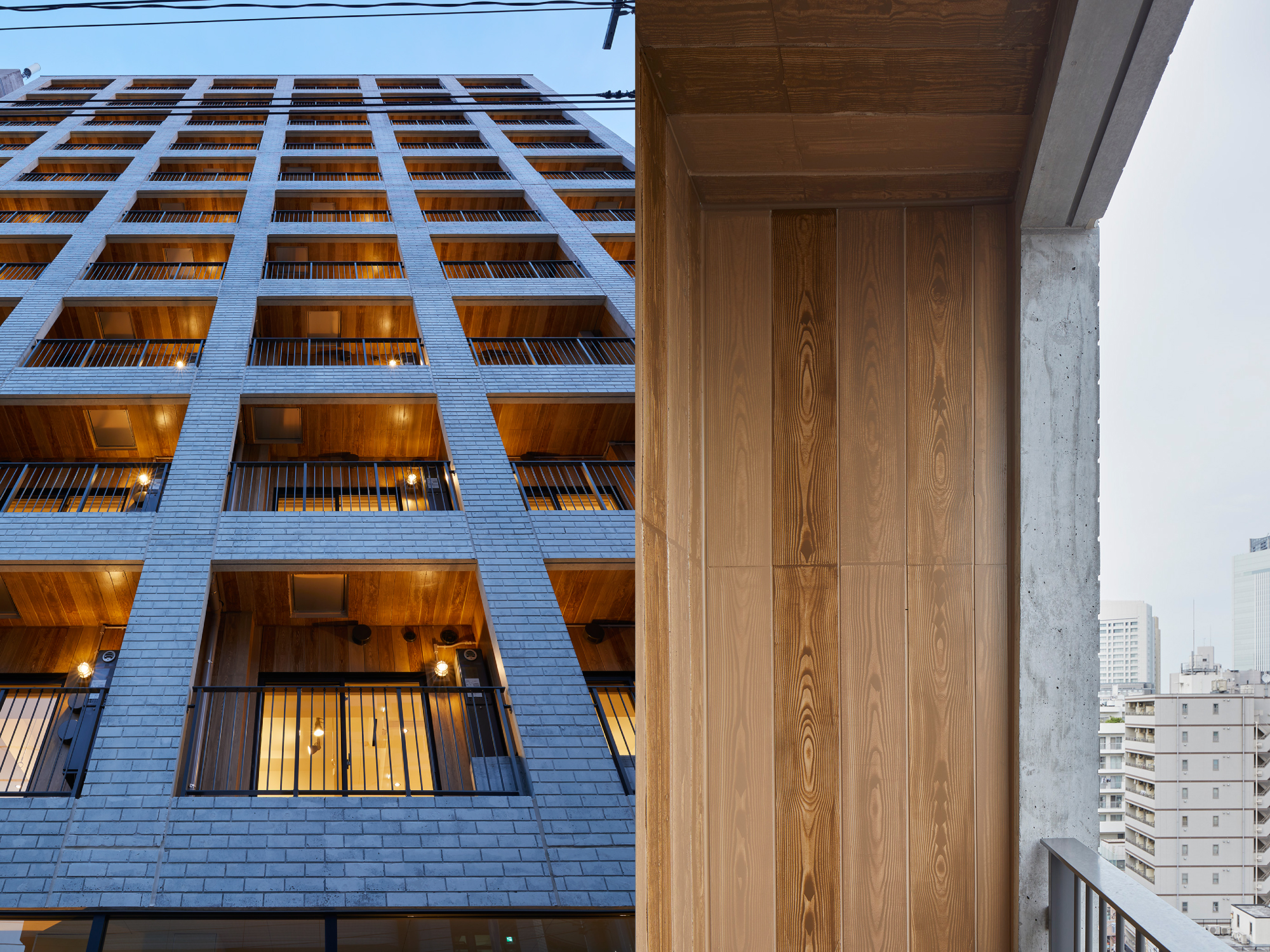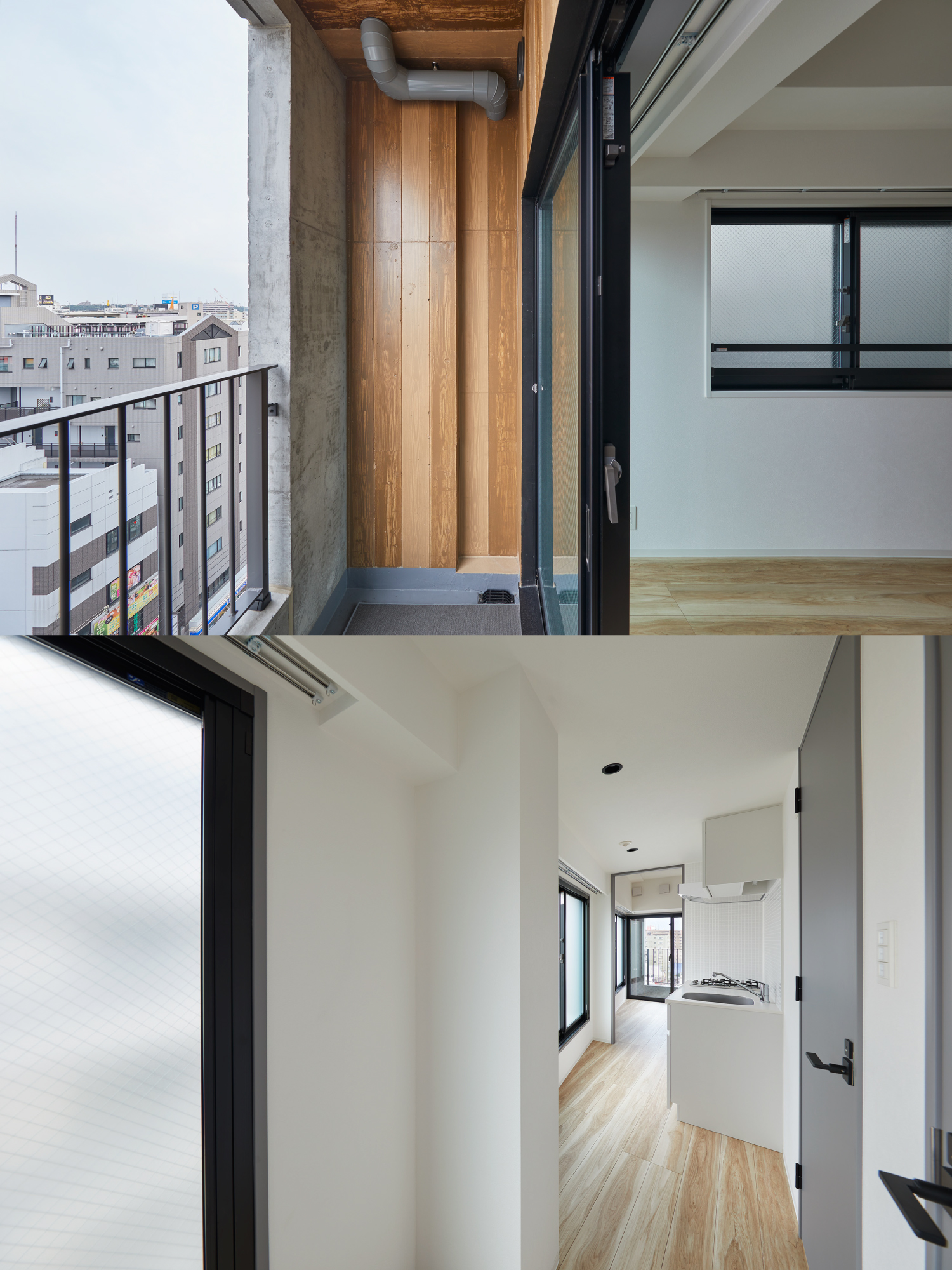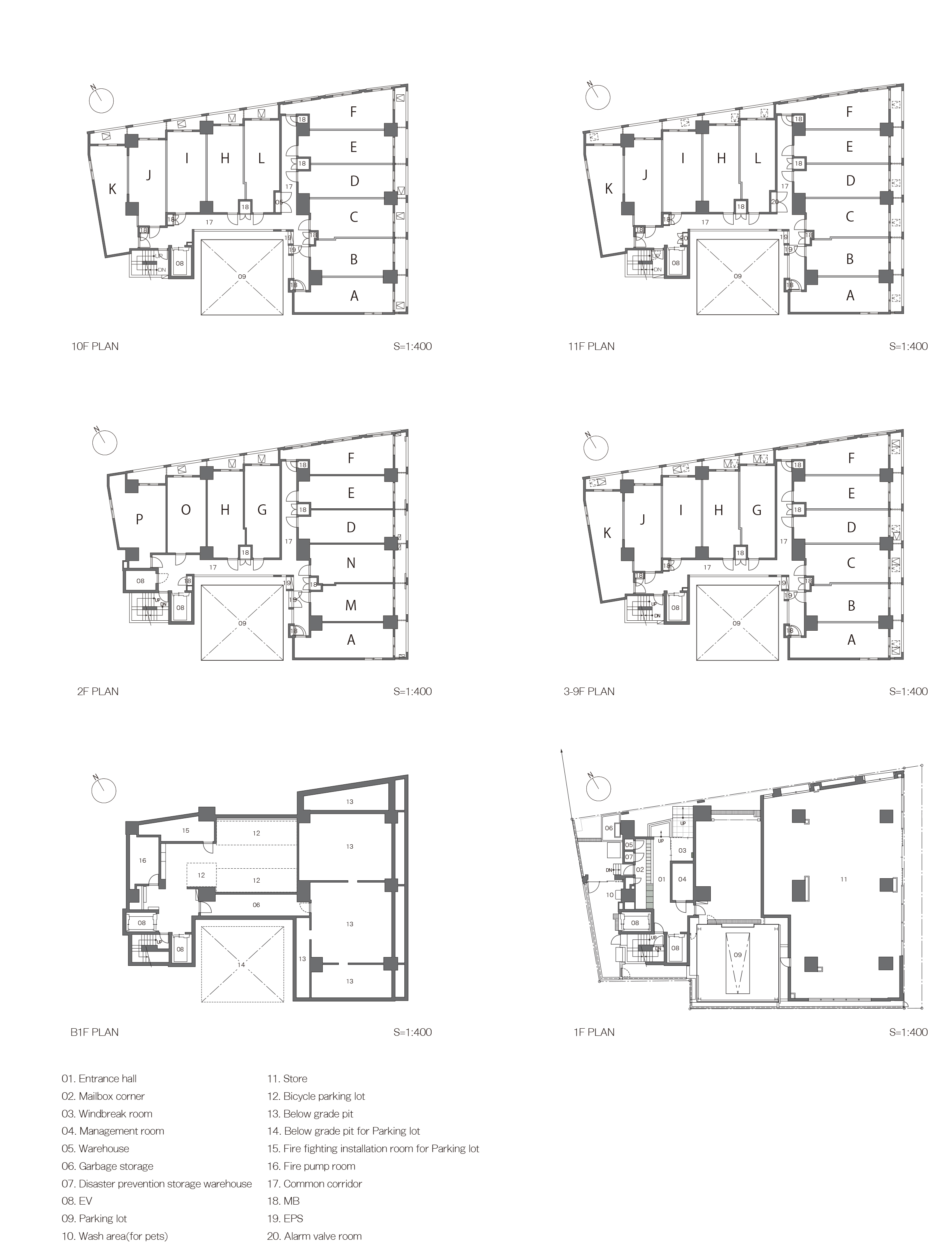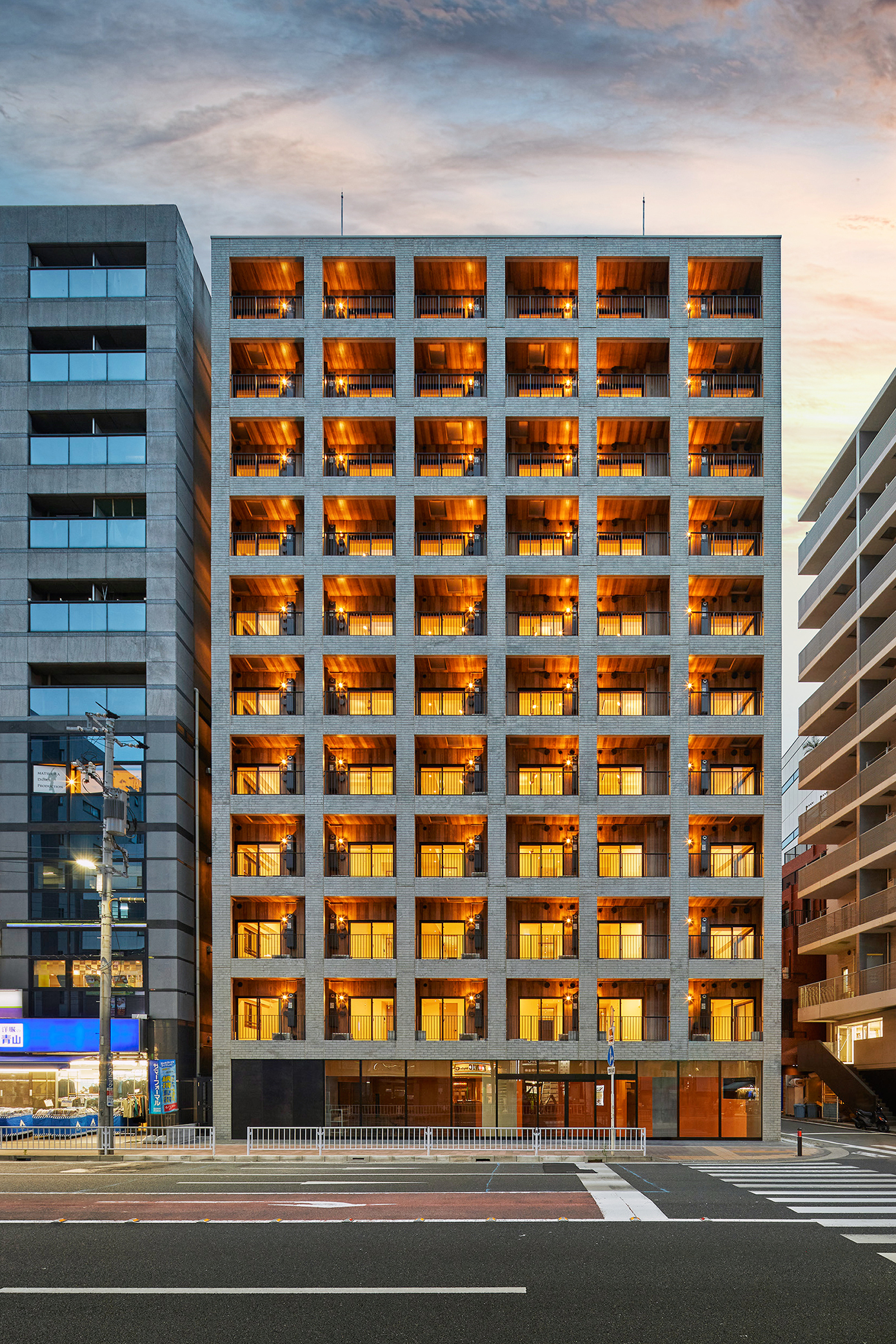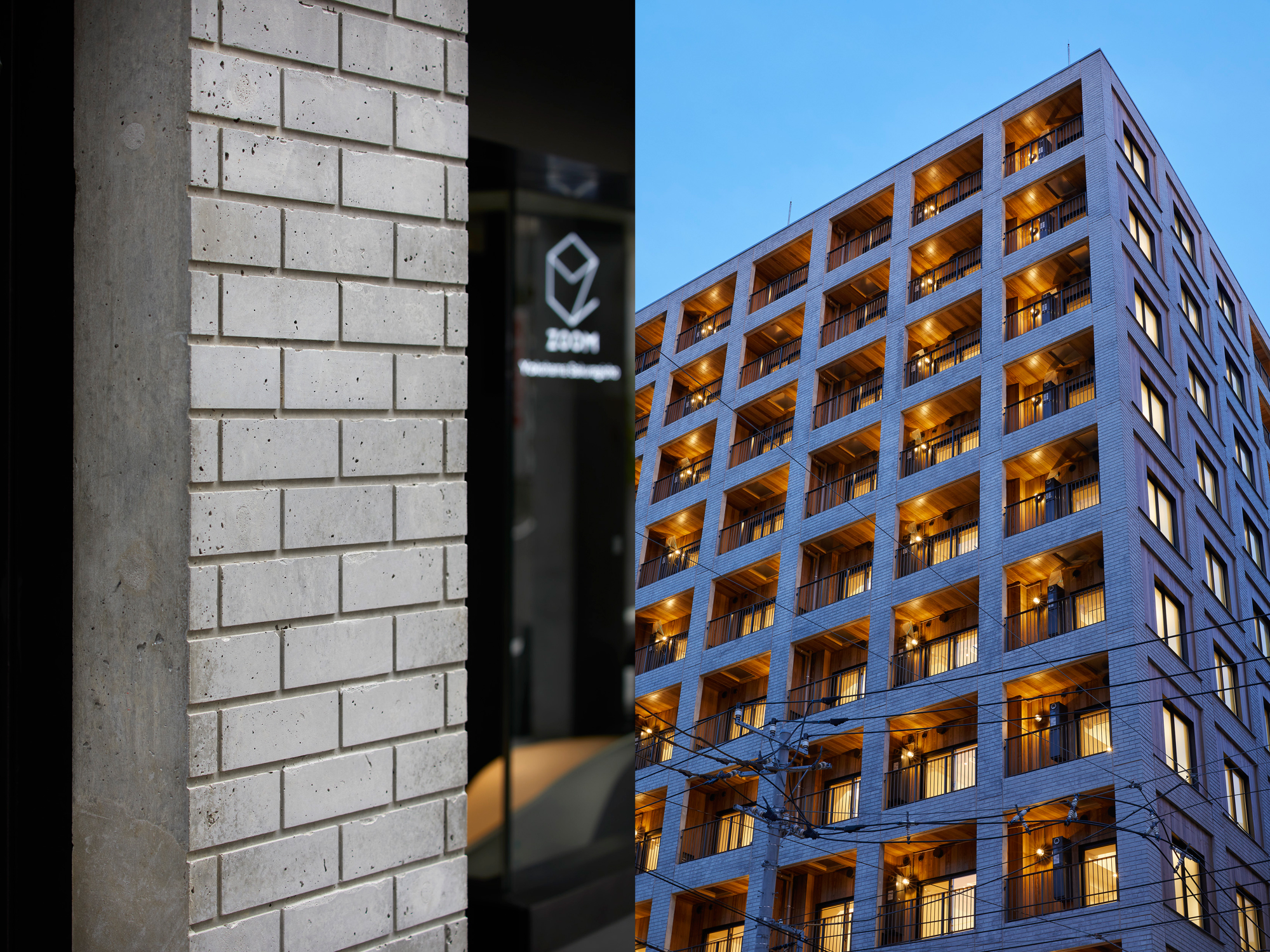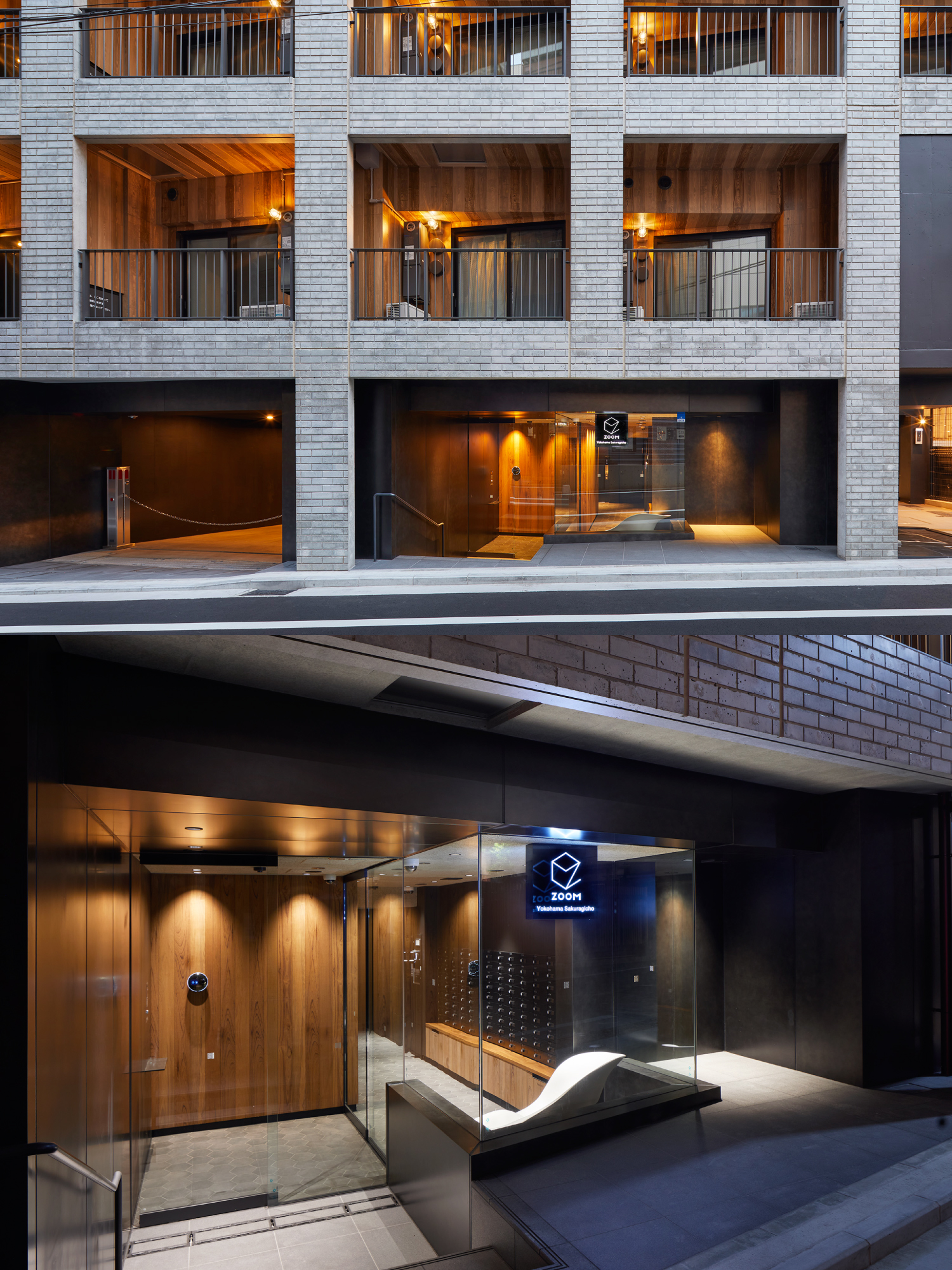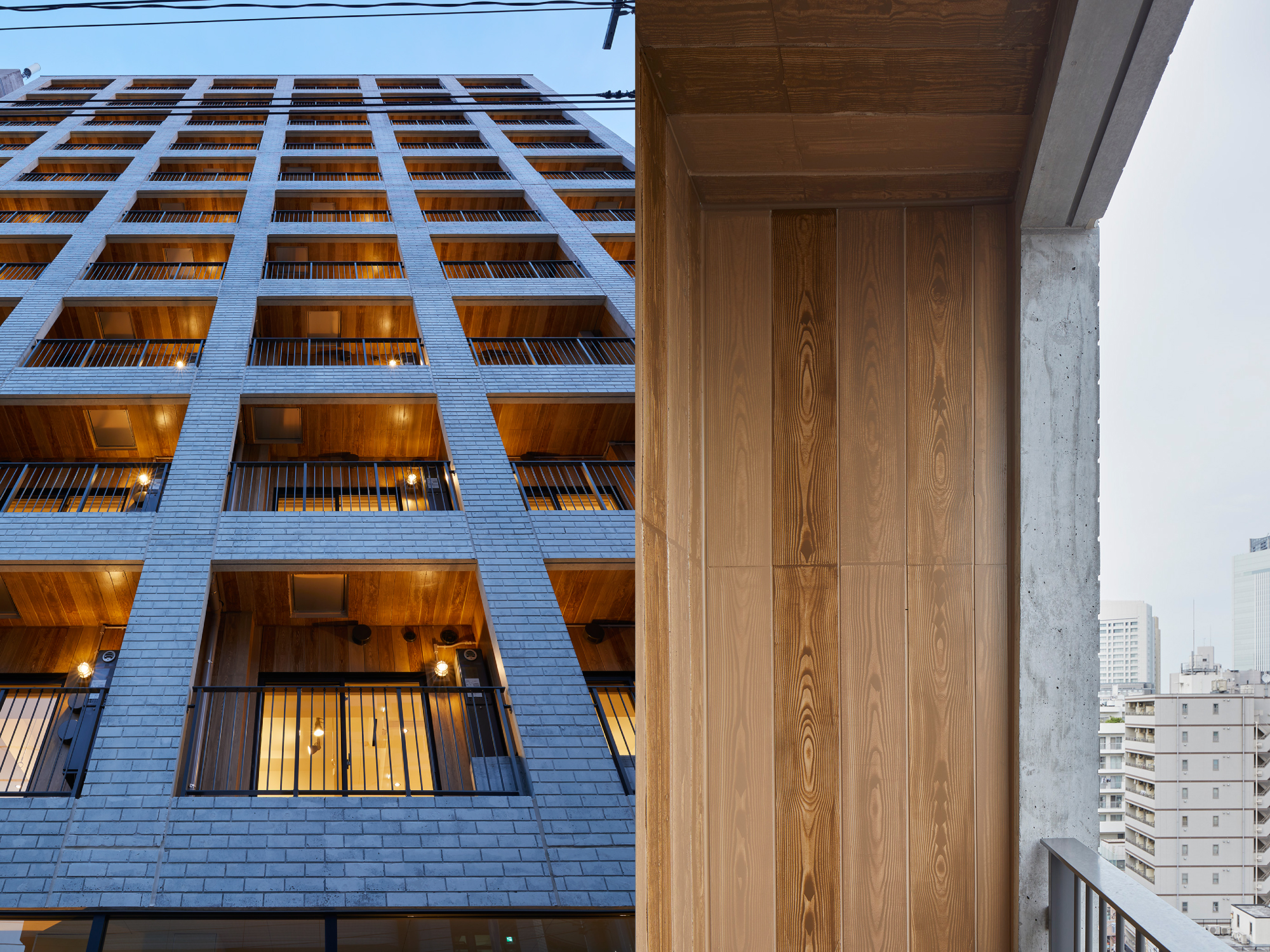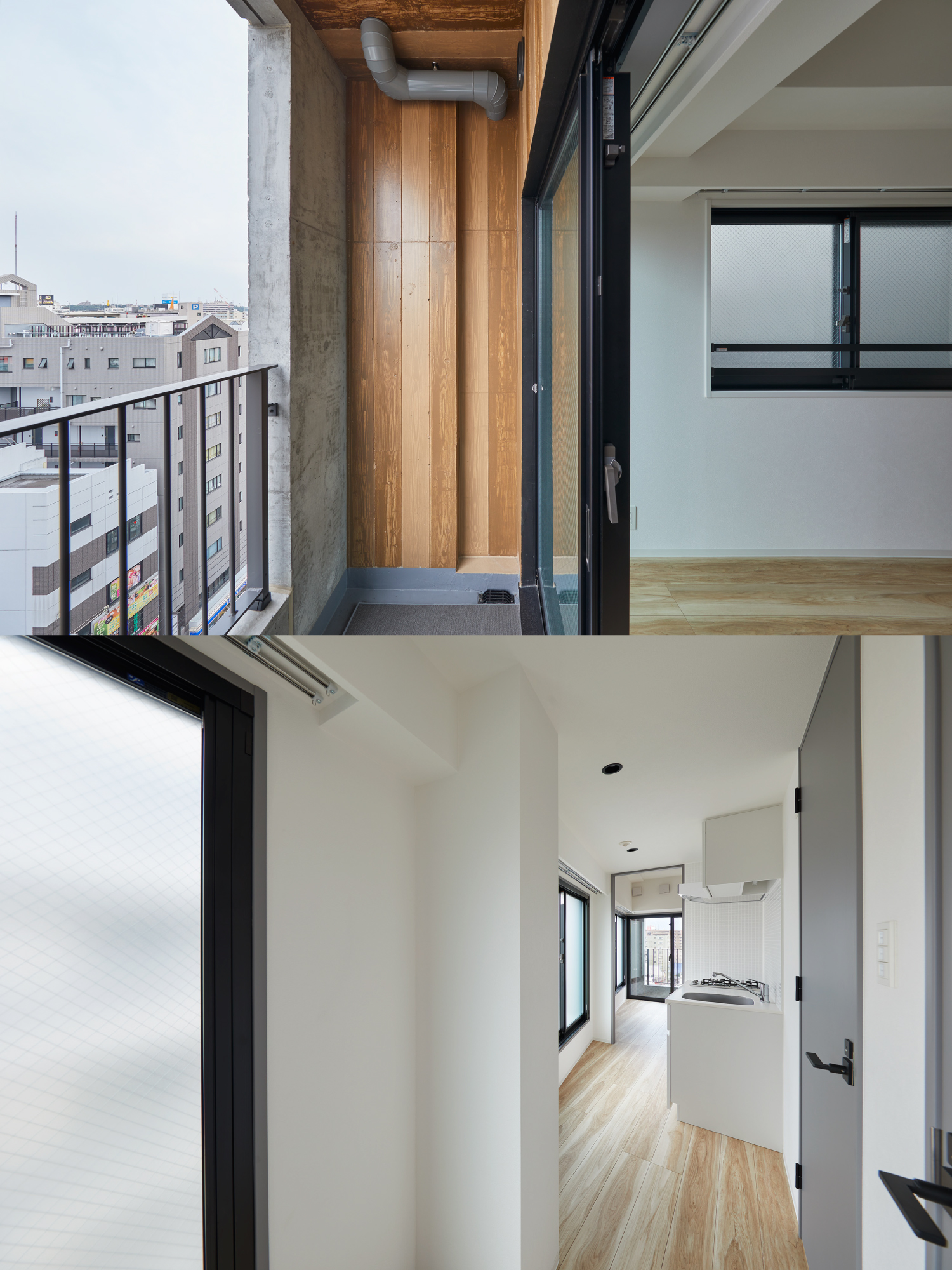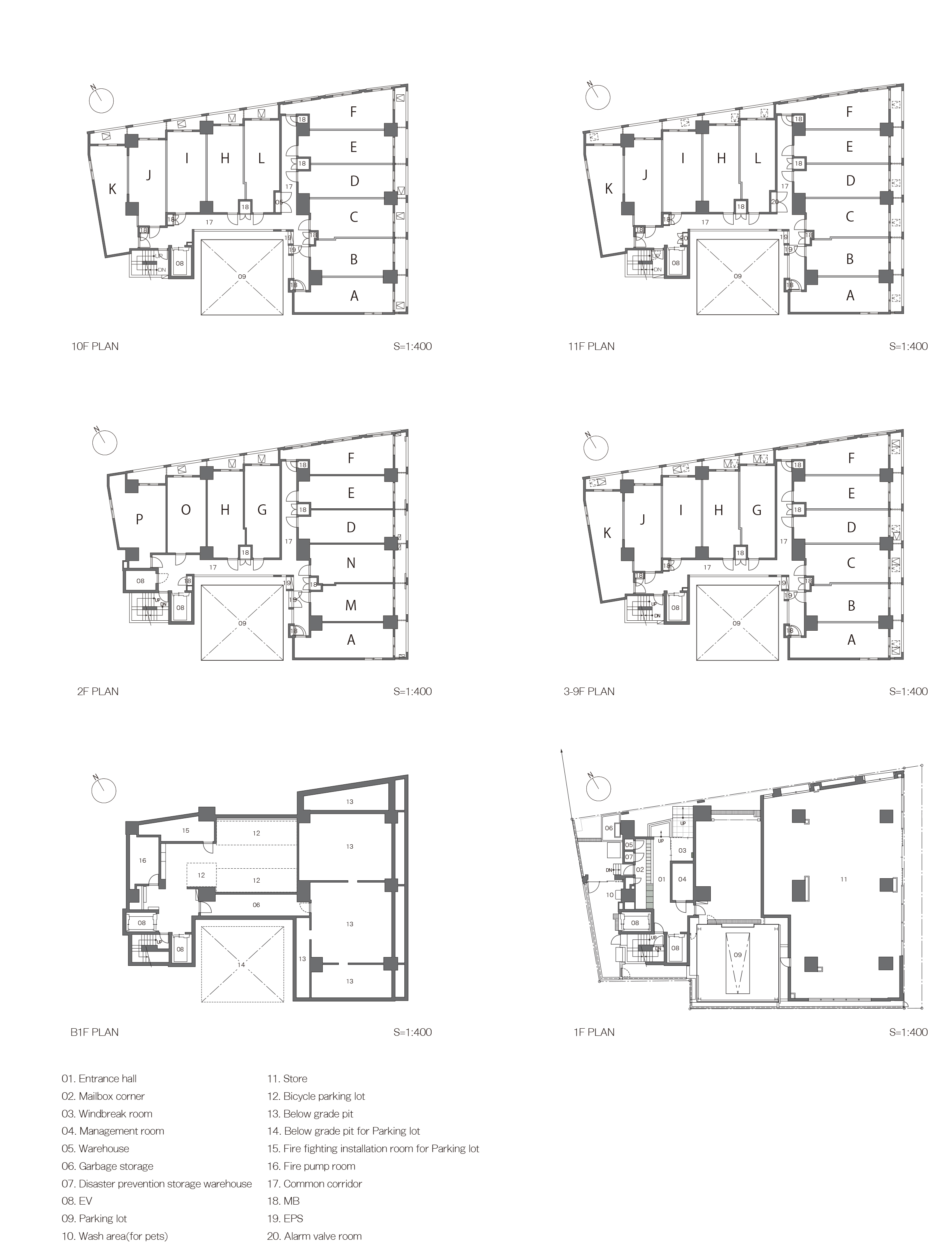 ZOOM YOKOHAMA SAKURAGICHO
Apartment
TOHSHIN PARTNERS CO., LTD.
The development endeavored to re-define exterior wall tiling and balcony construction distinctive to large apartment blocks. Although the residential complex houses a retail store on the ground level, the exterior appointed uniformly aligned openings wrapped in an outer skin to obscure occupancy, whether for residential or other usage. Instead of applying exterior tiling that would carry a weathering risk of shedding and falling below, an additional 15mm thickness for a grooved pattern yields a brickwork expression inheriting the classical Yokohama context. The woodgrain-like paintwork of the balcony interiors provides space with warmth.
Client / Manufacturer
TOHSHIN PARTNERS CO., LTD.
Tokyo, JP
Designer
KEY OPERATION INC. / ARCHITECTS
Tokyo, JP
Consumers / Users, Trade / Industry, Public Sector / Government