St. Antoni
St-Antoni.com is the "go-to" source for innovative and sustainable dress socks for men. They are specially equipped with the simple snap system, a patented pairing technology for an easy laundry process and no more lost socks! Named after Anthony of Padua, the Patron Saint of recovering lost articles, St. Antoni dress socks are designed for the modern, on-the-go lifestyles. And they are made with the highest grade quality to offer superior comfort.
Design Statement
The patented snap system of St. Antoni is dedicated to the everyday problem of socks sorting and loss of individual socks and solves it with the highest standards of design quality. The objective is a sustainable handling of socks (extension of the life cycle and time savings when washing) and the redefinition of black business socks to being a fashion statement.
ABOUT US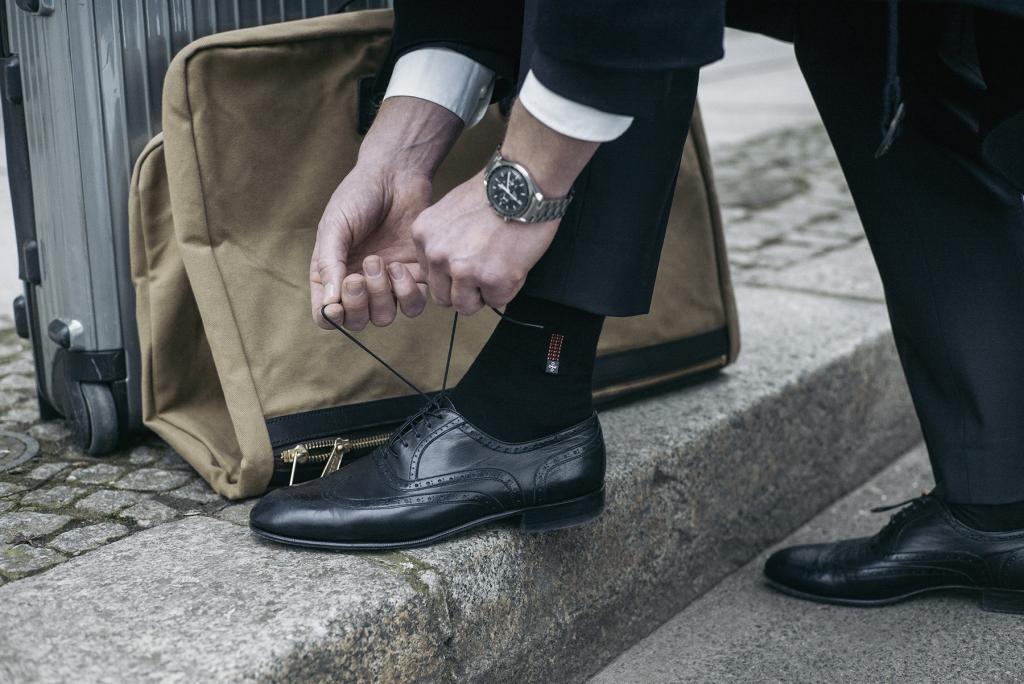 St. Antoni socks are ready to wear with style.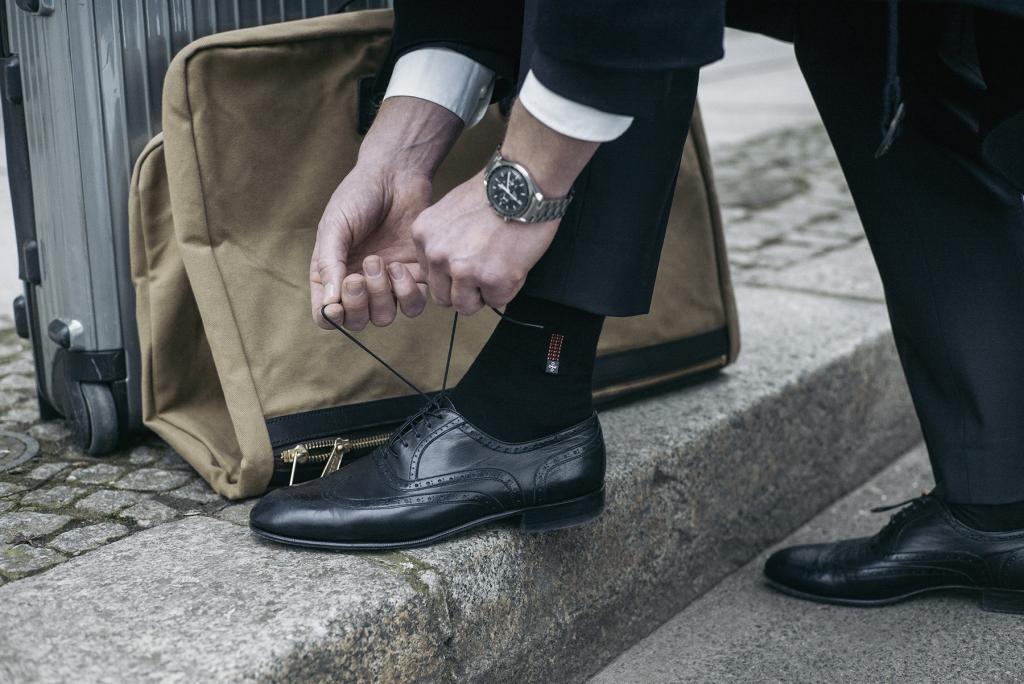 Details make the difference. The snap function is embedded in the logo graphic.
GET IN CONTACT
St. Antoni
Dewi Schönbeck
Taxisstrasse 6
80637 München
Germany

Phone +49 89 209 35800
ds@stantoni.de
www.stantoni.de