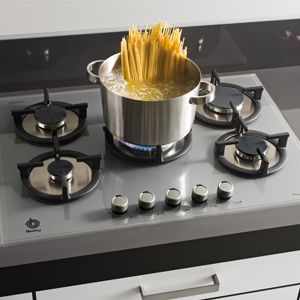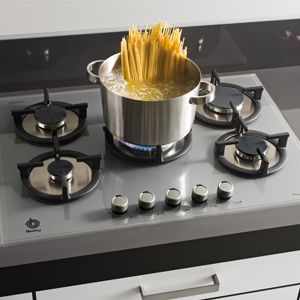 3 ETI 398 B
Gas hob "ice design"
BSH Bosch und Siemens Hausgeräte GmbH
The 3 ETI 398 B gas hob sets new standards in user comfort and functionality. The optimized layout accommodates five burners, including a wok element, on a cooking area that is only 70 cm wide. The space saving design can be integrated into the often limited amount of space available in the traditional Spanish kitchen. The visual impact of the unit is dominated by the light color of the safety glass and stainless steel heat shields. Individually removable cast iron pan supports facilitate easy cleaning.
Client / Manufacturer
BSH Bosch und Siemens Hausgeräte GmbH
München, DE
Designer
BSH Bosch und Siemens Hausgeräte GmbH
München, DE