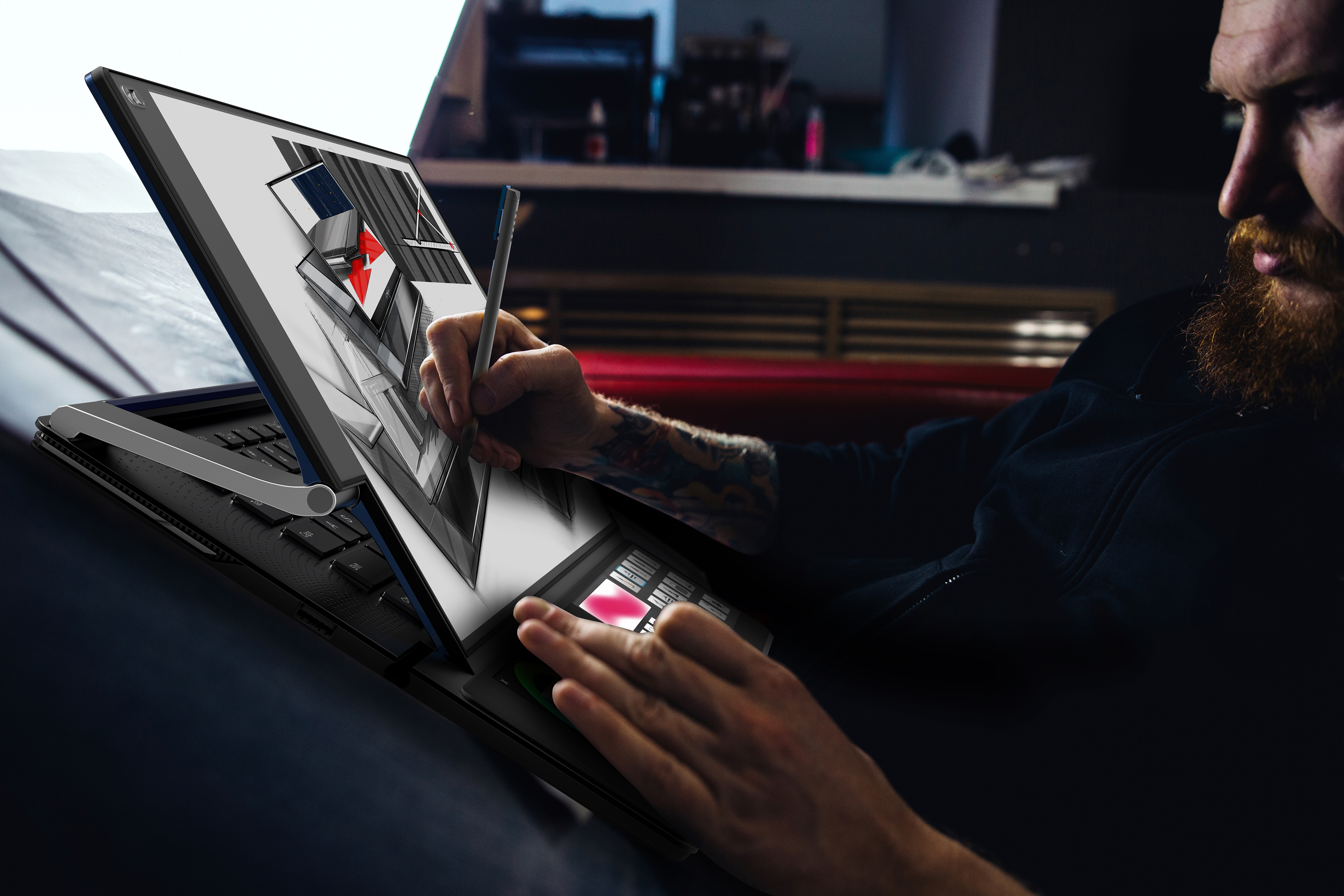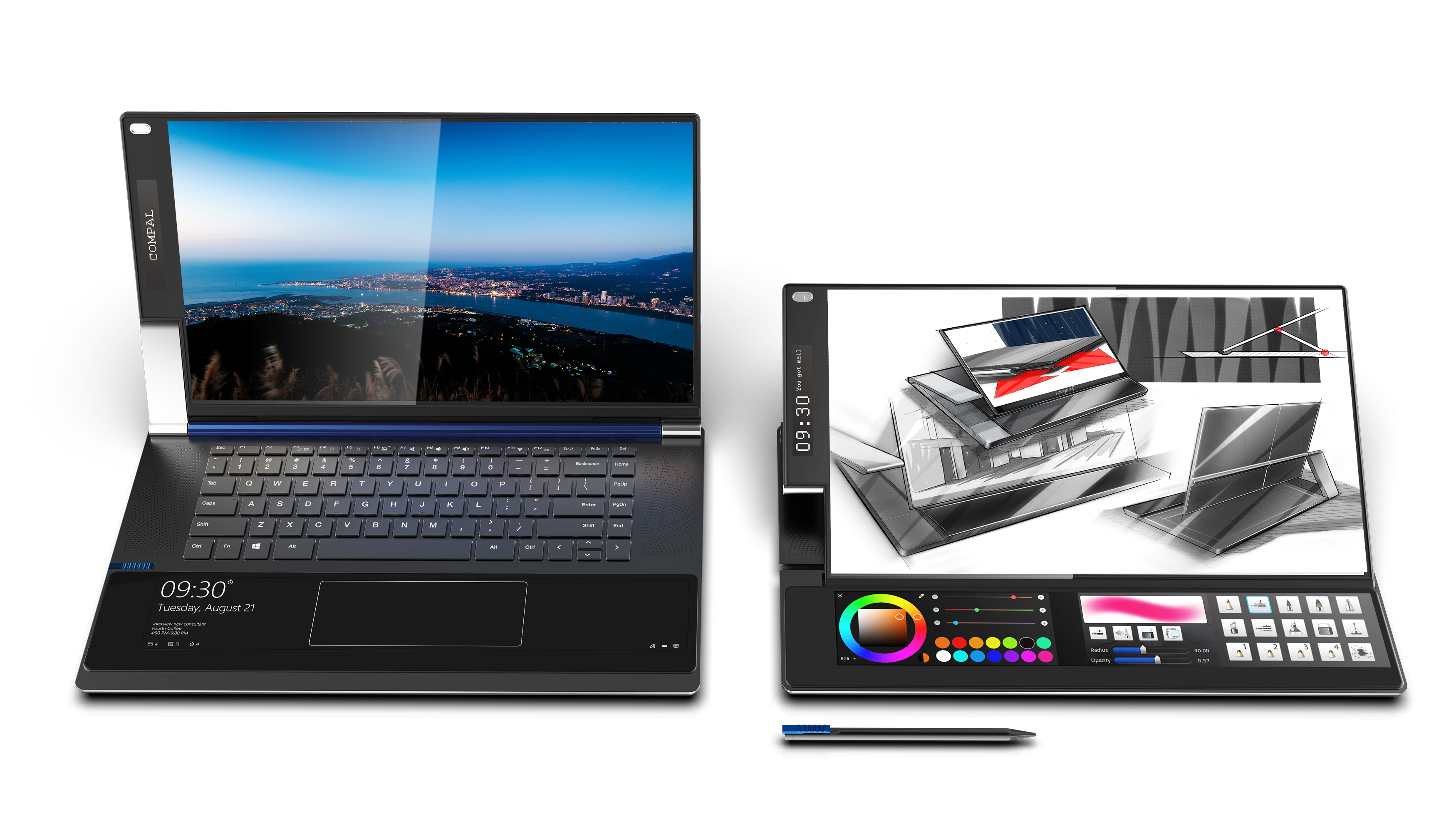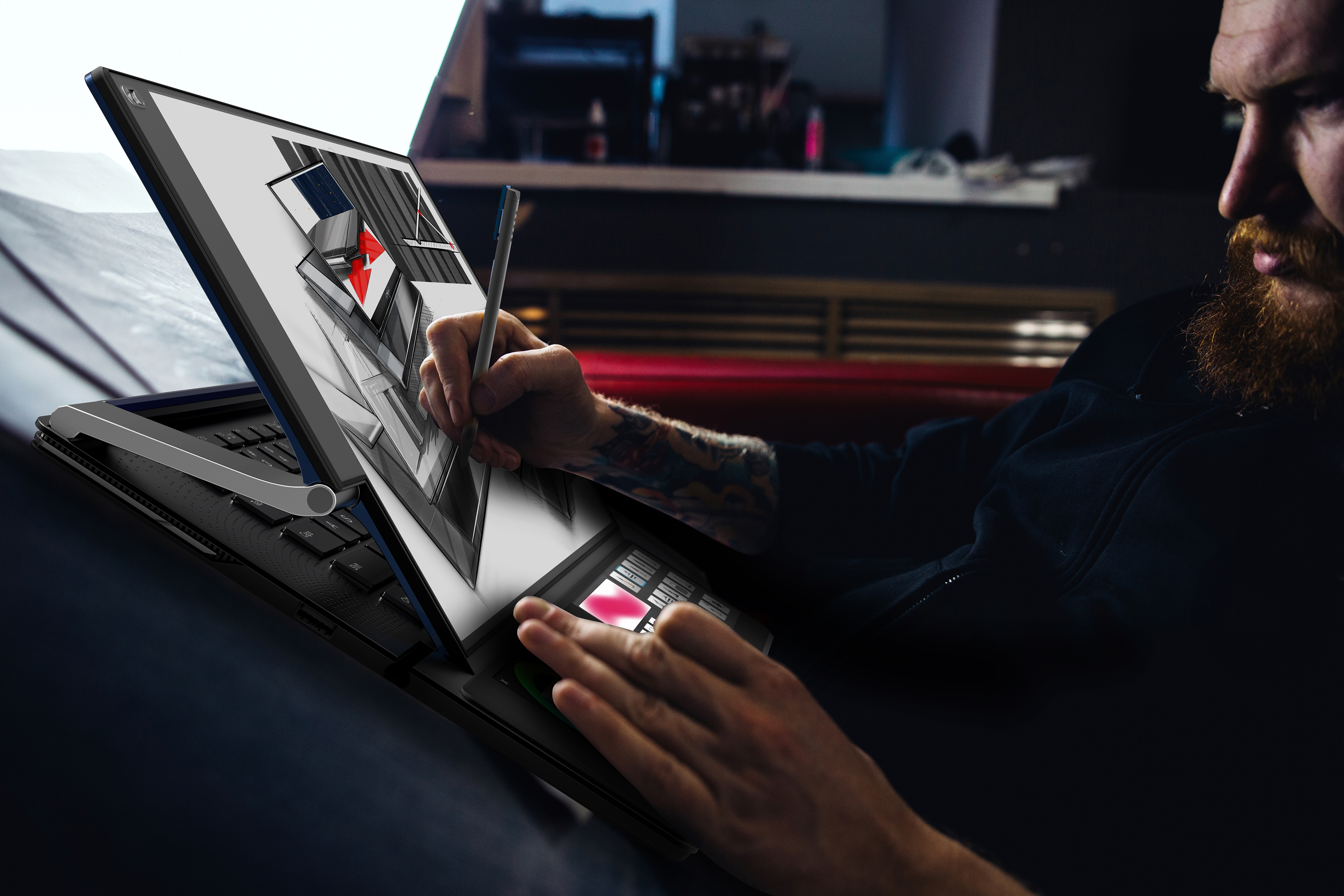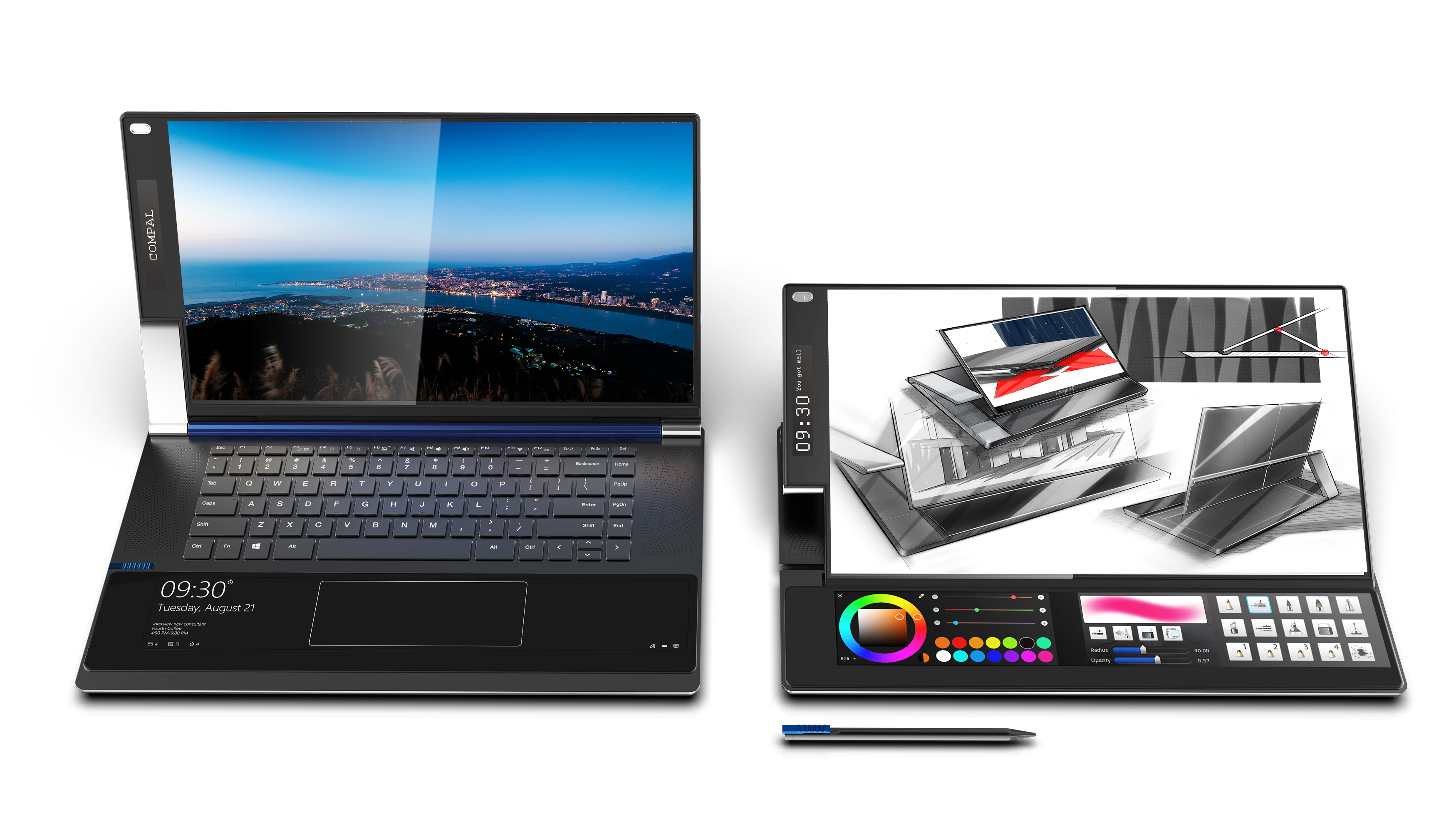 ARMER
Laptop computer
Compal Electronics Inc.
Made for creatives with a need to generate content on a large display, ARMER is a versatile mobile studio that easily switches between normal productivity and content creation. It features a smaller 13.7-inch sub-display over the palm rest area. When the larger touchscreen is brought forward to use as a tilted tablet with the stylus tucked to the side, it instantly becomes a separate module for editing movies, a special tools box for painting software, or a designated UI palette during CAD. Using a special loop fins thermal solution for optimal cooling, ARMER provides an inking experience designed to unleash creativity.
Client / Manufacturer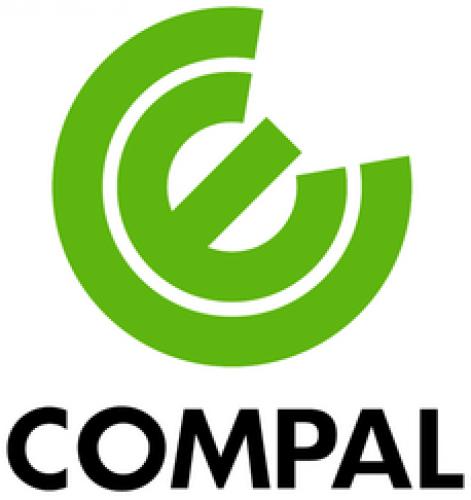 Compal Electronics Inc.
Taipei, TW
Designer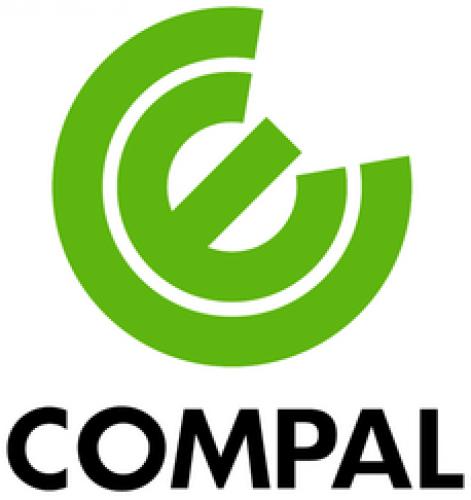 Compal Experience Design
Taipei, TW
Consumer / User, Trade / Industry