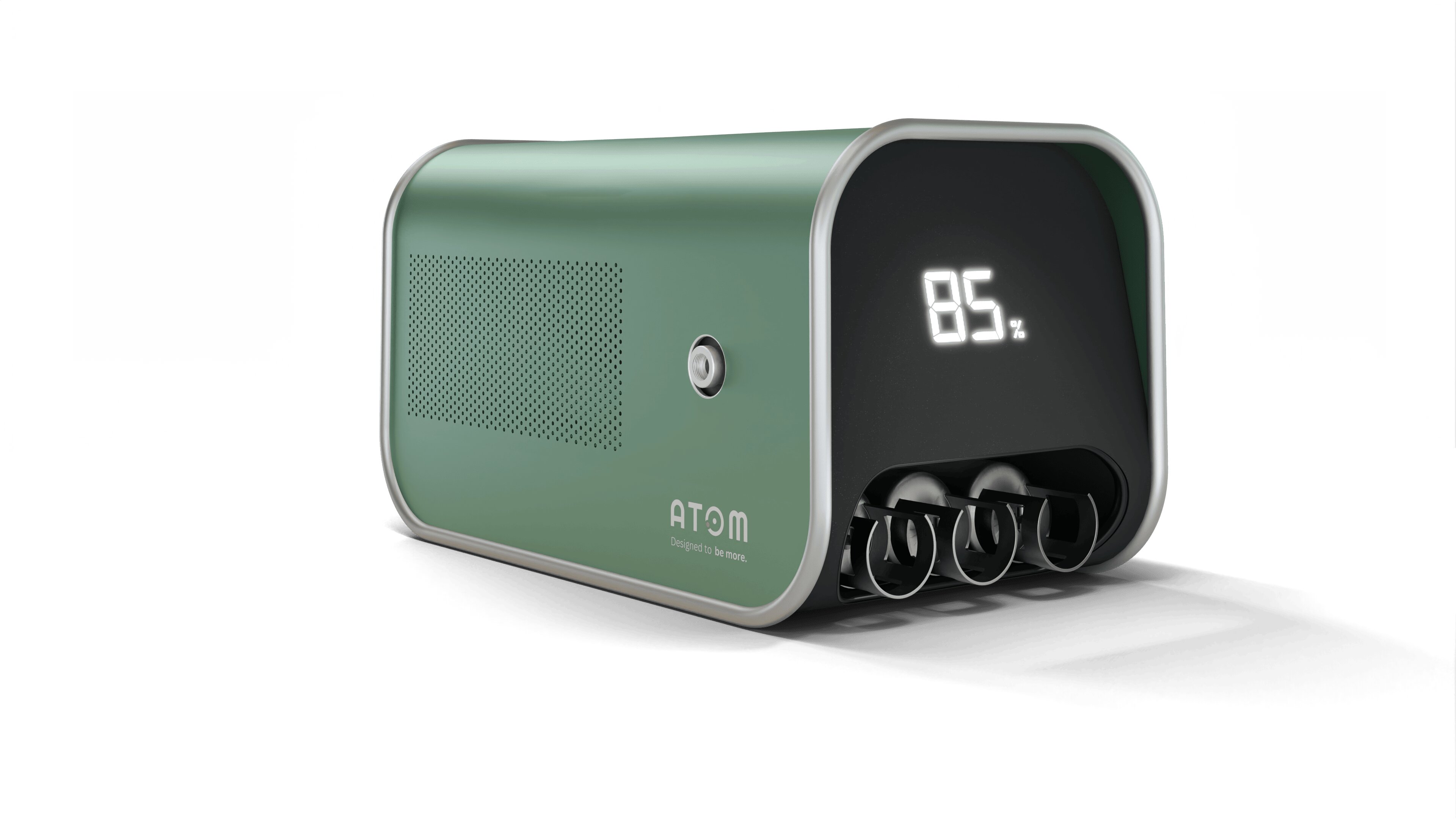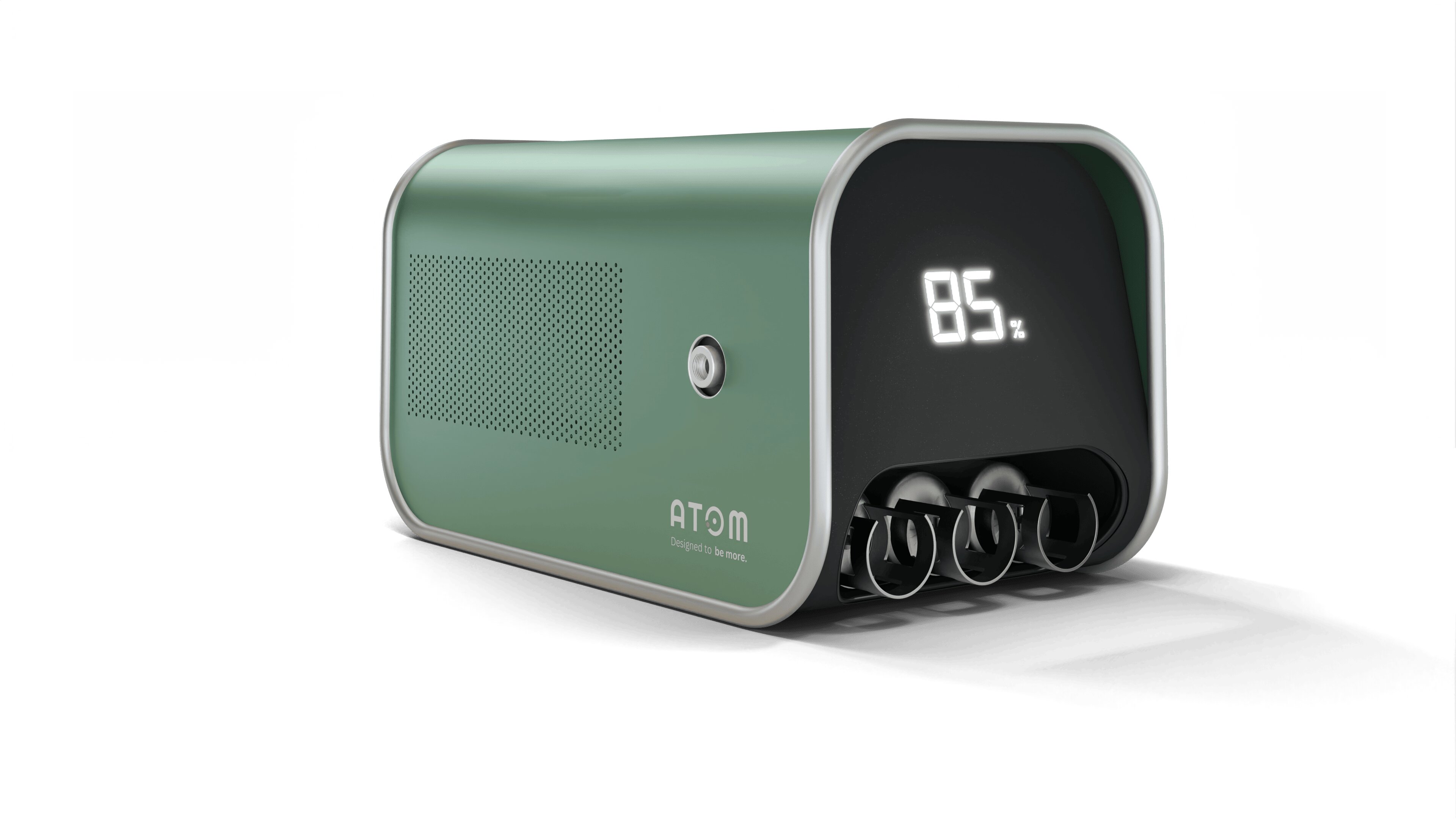 ATOM green hydrogen generator
Clean Energy Storage
The EV revolution is already in full swing and solar panels have become a ubiquitous sight on rooftops all around the world. However, unpredictable and intermittent weather patterns mean that we tend to generate either too much or too little renewable energy. Globally, the equivalent of 10 times Spain's annual electricity production is wasted due to inadequate storage solutions, resulting in $150 billion in losses. To combat this, Atom developed a hydrogen generator that can convert renewable electricity to hydrogen for use in fuel cells or as a combustion fuel. This is clean storage without geographic constraints.
JURY STATEMENT
This beautifully executed design addresses a crucial pain point of renewable energy systems in a modular and practical manner. This is the kind of innovative thinking needed to drive the transition to sustainability.
WINNER STATEMENT
This award is not only a symbol of our achievement but also a testament to the collective efforts of our team, partners, and stakeholders who share our vision for a greener and more sustainable future. ATOM - Empowering Change, One Design at a Time.
UNIVERSITY
ELISAVA, Barcelona School of Design & Engineering
Barcelona, ES
WINNER
Anna Martin
ELISAVA, Barcelona School of Design & Engineering
Marcel Rovira
ELISAVA, Barcelona School of Design & Engineering