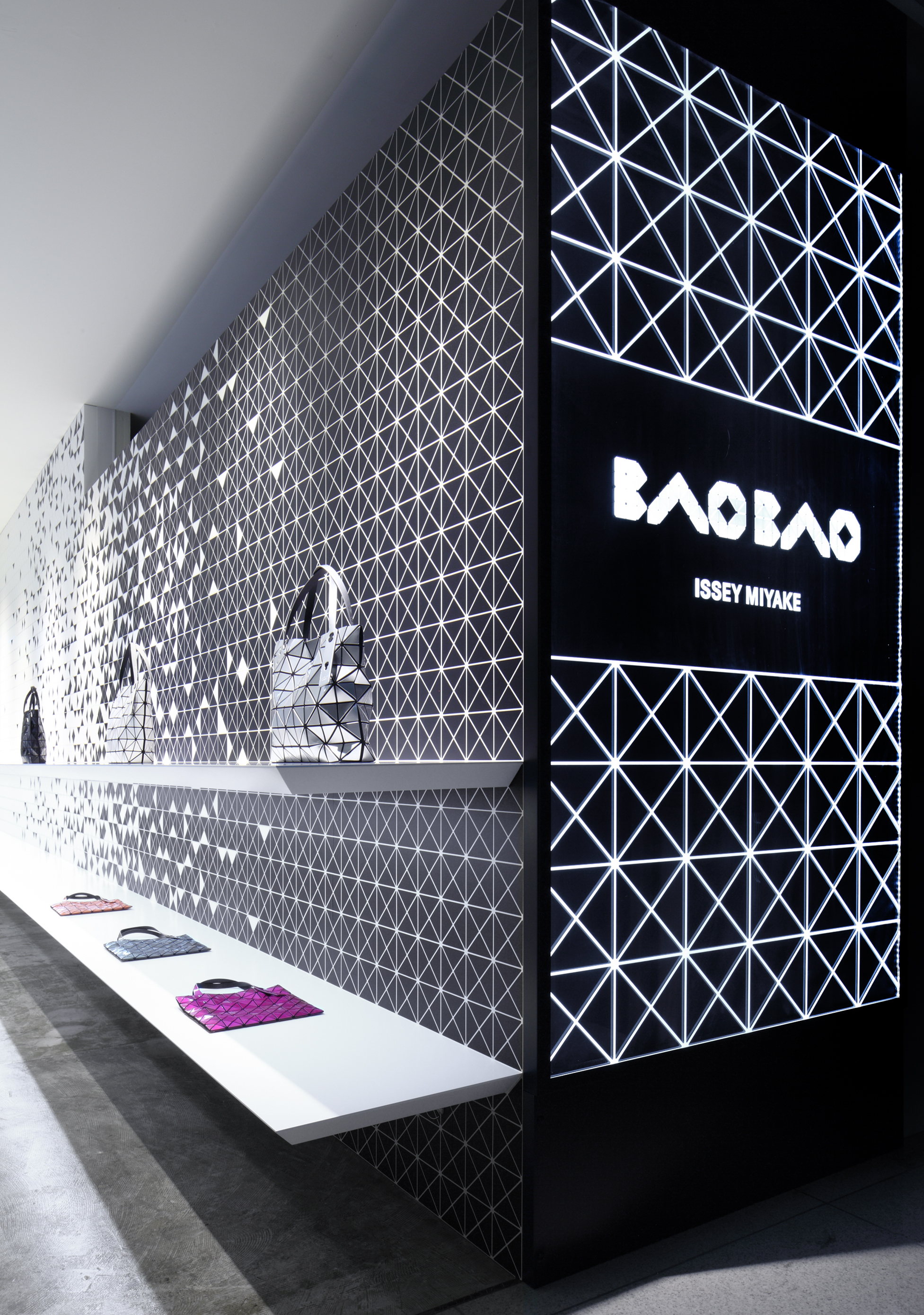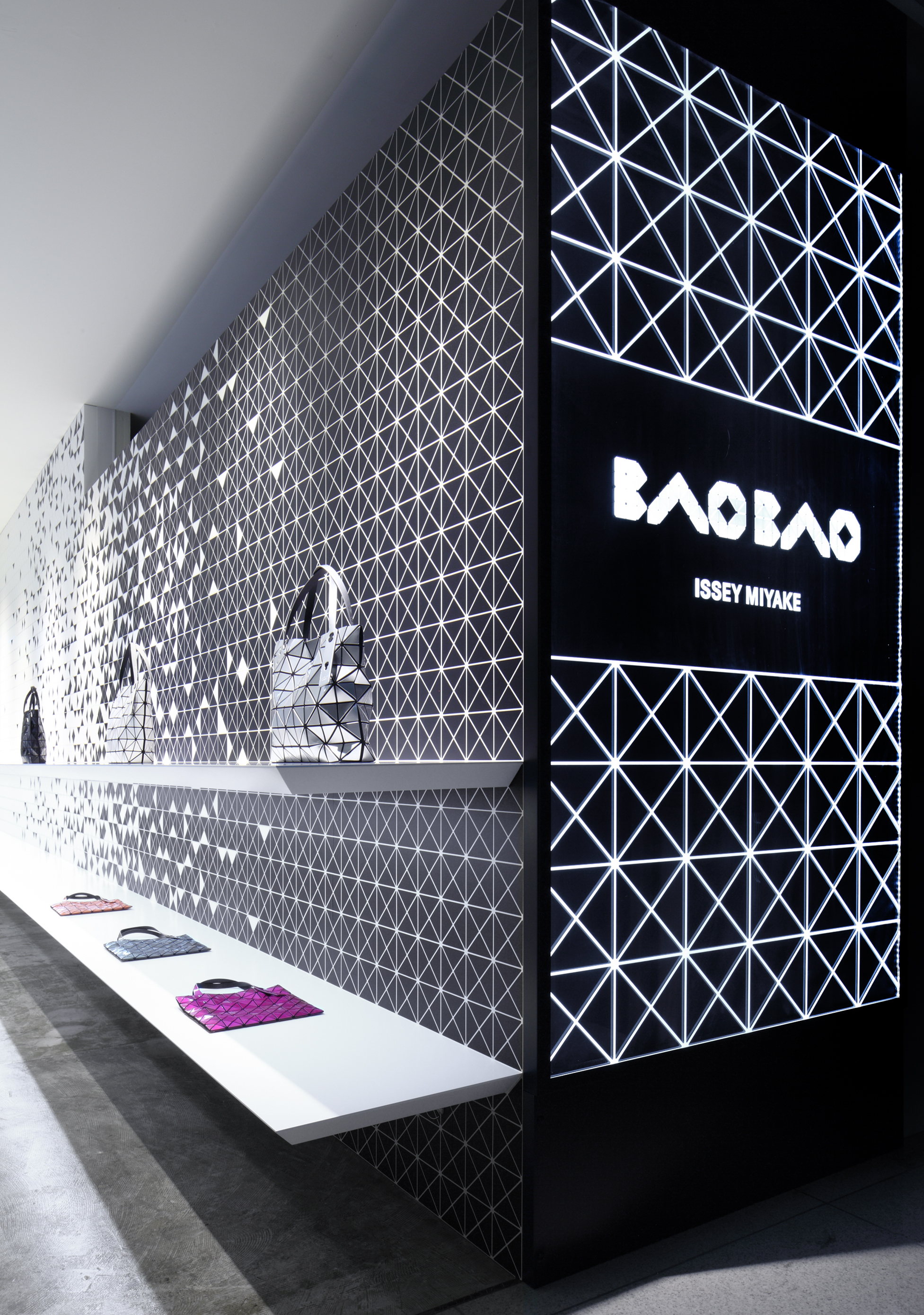 BAO BAO ISSEY MIYAKE
Retail
The product called "Bilbao" is comprised of the repeated triangular pieces, so that the shop embodies this characteristic by spreading it all over the wall. This long and narrow shop is 10 m long and 1.5 m wide, which was indeed a corridor. Although it is not a nice location, we positively made use of this unique condition. The geometric pattern is completed by the affixed triangular cutouts. I wanted visitors to discover and animate the display − like a flipbook − by exploring the entire length of the store. There are only two simple shelves, however the goods are brought out different images because of the background.
iF Gold Statement
We are honouring a showroom by Issey Miyake for the product Bao Bao, which is about a bag concept made of triangular elements. The store interprets this product idea with its simplicity and reduction as well as its geometric specialness. It develops an immense visual energy and long-distance effect. The sculptural quality of the products inside the store is intensified by the background design which was inspired by the same.
Client / Manufacturer
ISSEY MIYAKE Inc.
Tokyo, JP
Designer