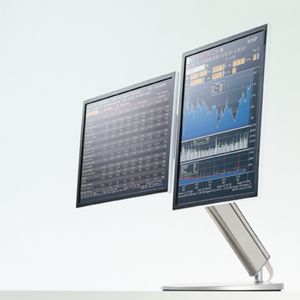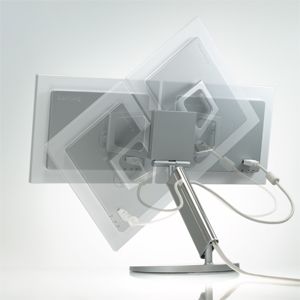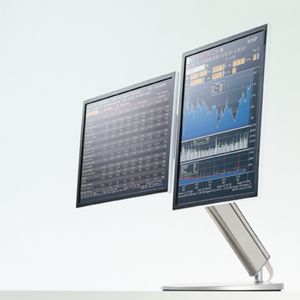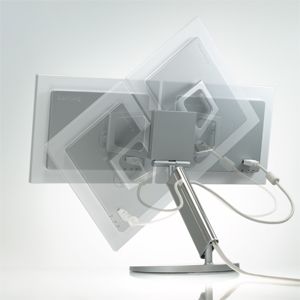 Bloomberg Flexible Display
Display
Highly flexible dual-head display for Bloomberg users to view the BLOOMBERG PROFESSIONAL® service. Two ultra thin displays are mounted on an elegant arm that can be easily rotated from horizontal to vertical position, with software automatically adjusting screen orientation. Display heads can be separately rotated for horizontal or vertical orientation, allowing for multiple display configurations. The product has visual and physical lightness, with a sleek polished stainless steel neck to facilitate smooth adjustment of display height and angle. The expression of the product reflects Bloomberg's dynamic services and culture.
Client / Manufacturer
Bloomberg L.P.
New York, US
Designer
Antenna Design New York Inc.
New York, US