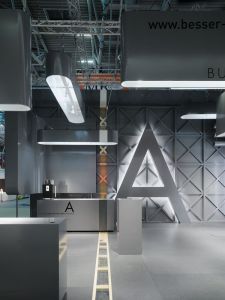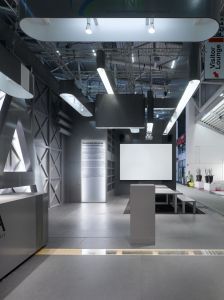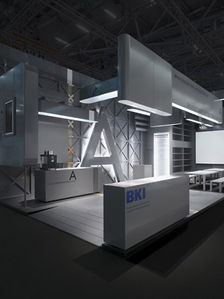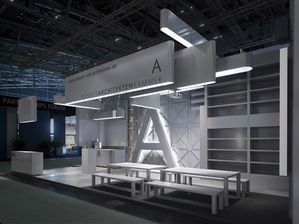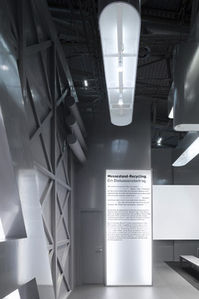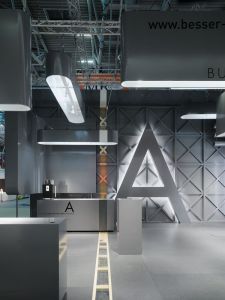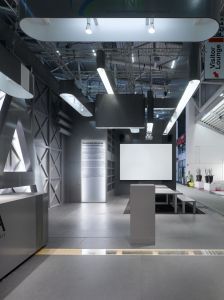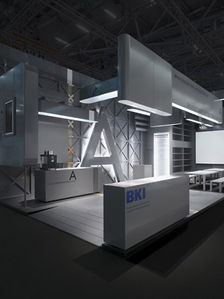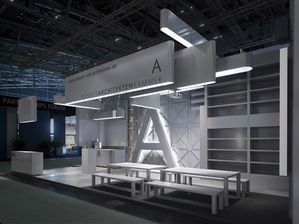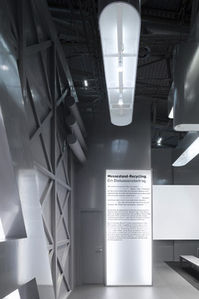 Bundesarchitektenkammer e.V.
Exhibition stand
Bundesarchitektenkammer e.V.
The German Federal Chamber of Architects asked us to design an exhibition stand for the "Expo Real 2008" that consistently embodied the concept of "sustainability". A large number of the elements making up the stand originate from an exhibition builder's "reject warehouse", and are basically offcuts from different exhibition stands. The individual parts were combined in line with the stand dimensions and predefined function zones into a kind of 3D puzzle and then homogenised using ecologically viable paints. The stand's collagen-like character remains deliberately visible in order to present the concept of recycling as a tangible presence.
Client / Manufacturer
Bundesarchitektenkammer e.V.
Berlin, DE
Designer
Ippolito Fleitz Group
Stuttgart, DE