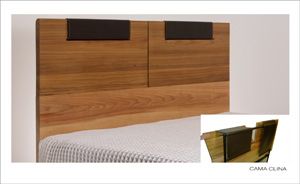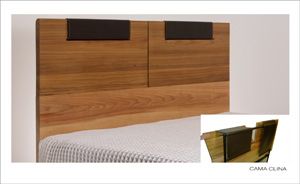 Cama Clina
Recliner bed
The Clina bed's structure is made of steel tubing with a wooden headboard and base. The back support evolved from a system we designed in 1988, based on canvas deck chairs. Ergonomic properties include support for the back on a flexible surface that follows the body's curvature, minimizing any inconvenient tendency to slide forward. The wooden headboard is used as a means of setting the support, with hinges to turn and move the leather surface to the front. A steel bar in the hem functions as counterweight when folding, or a means of locking the back support when in use.
JURY STATEMENT
Design in Brazil - selected by Angela Carvalho The design of Ilse lang always includes smart mechanisms. This headboard shows a simple, but sophisticated and elegant solution. For me it is one of the best examples of Brazilian design.
Client / Manufacturer
Faro Design Ltda.
Porto Alegre - RS, BR
Designer
Faro Design Ltda.
Porto Alegre - RS, BR