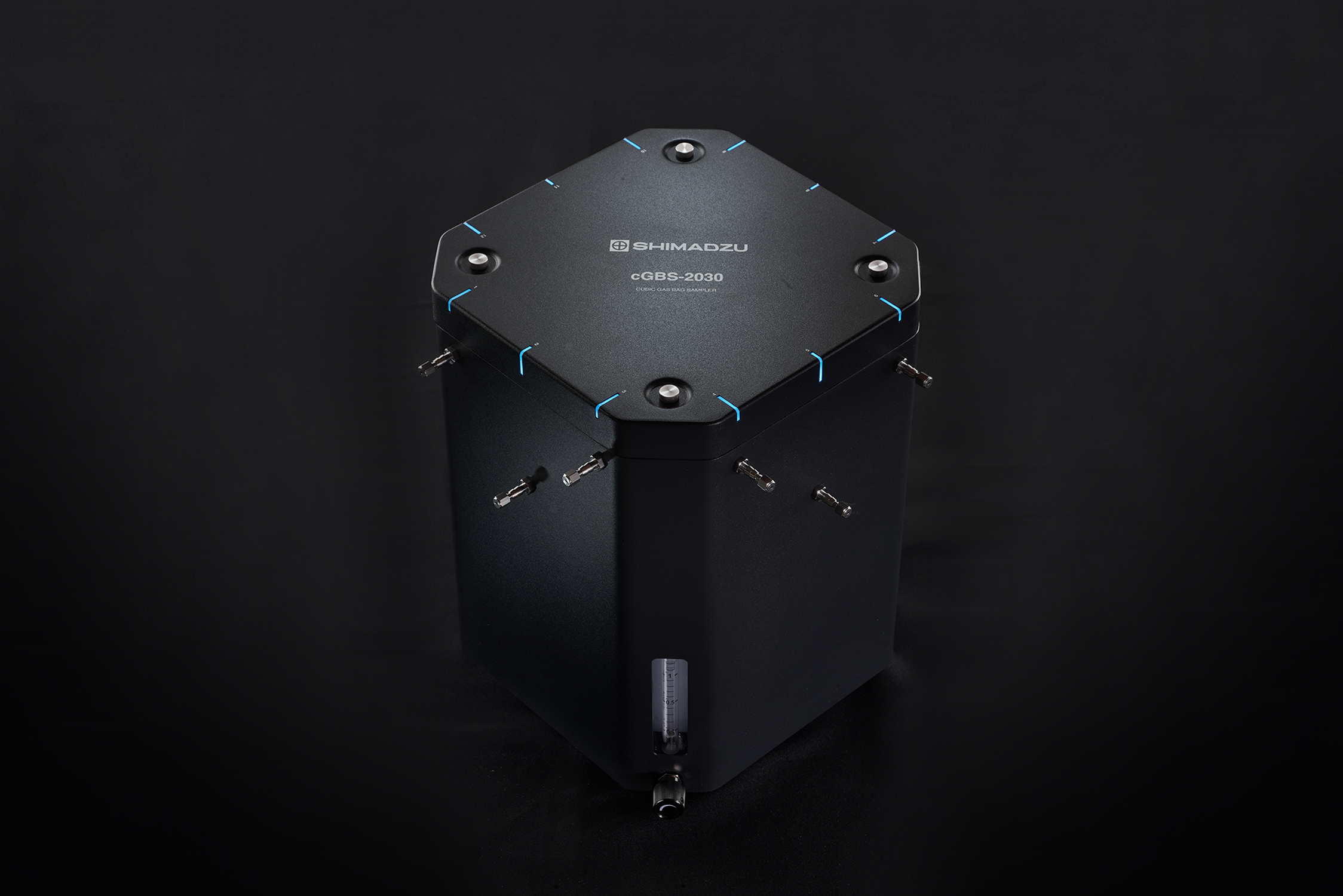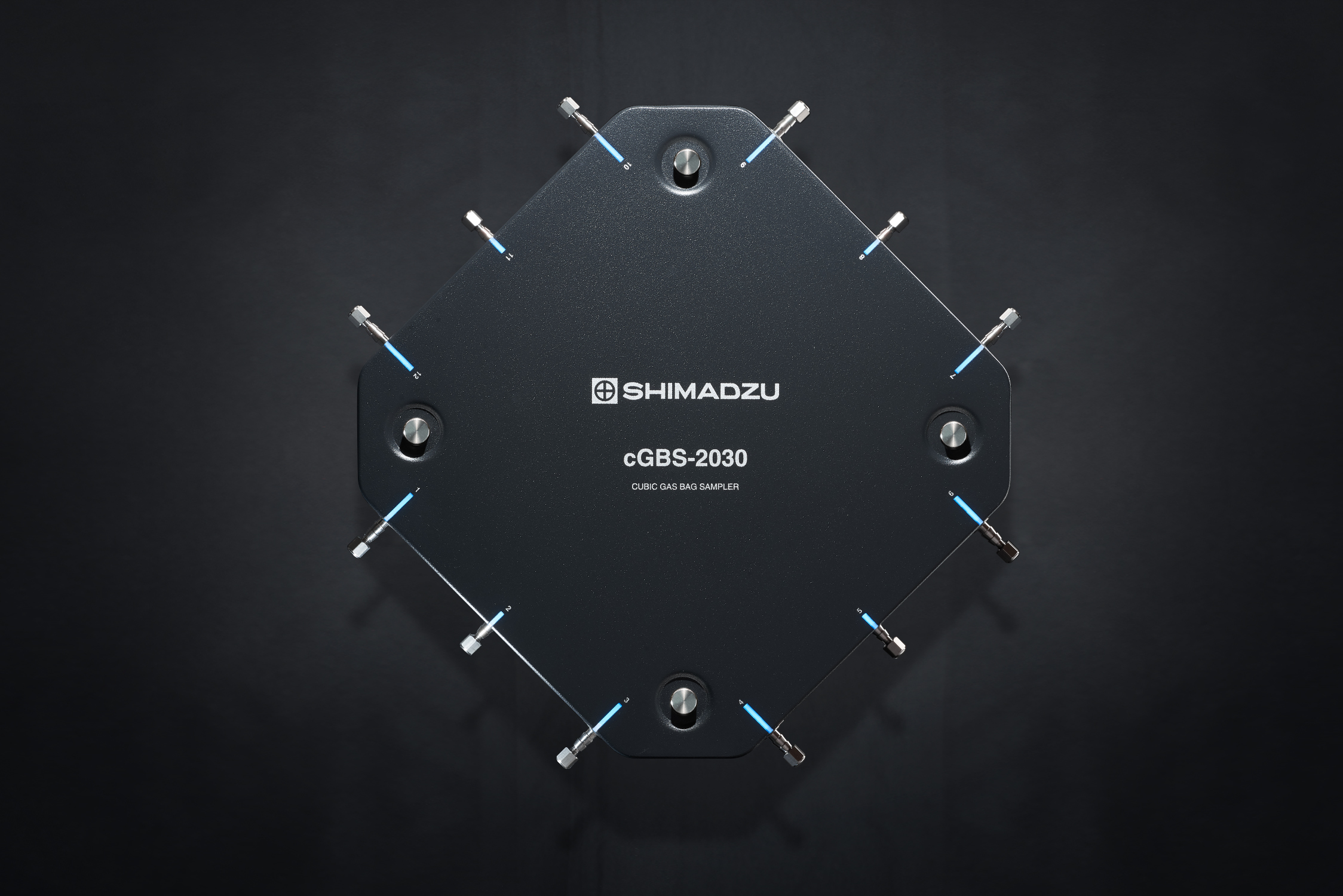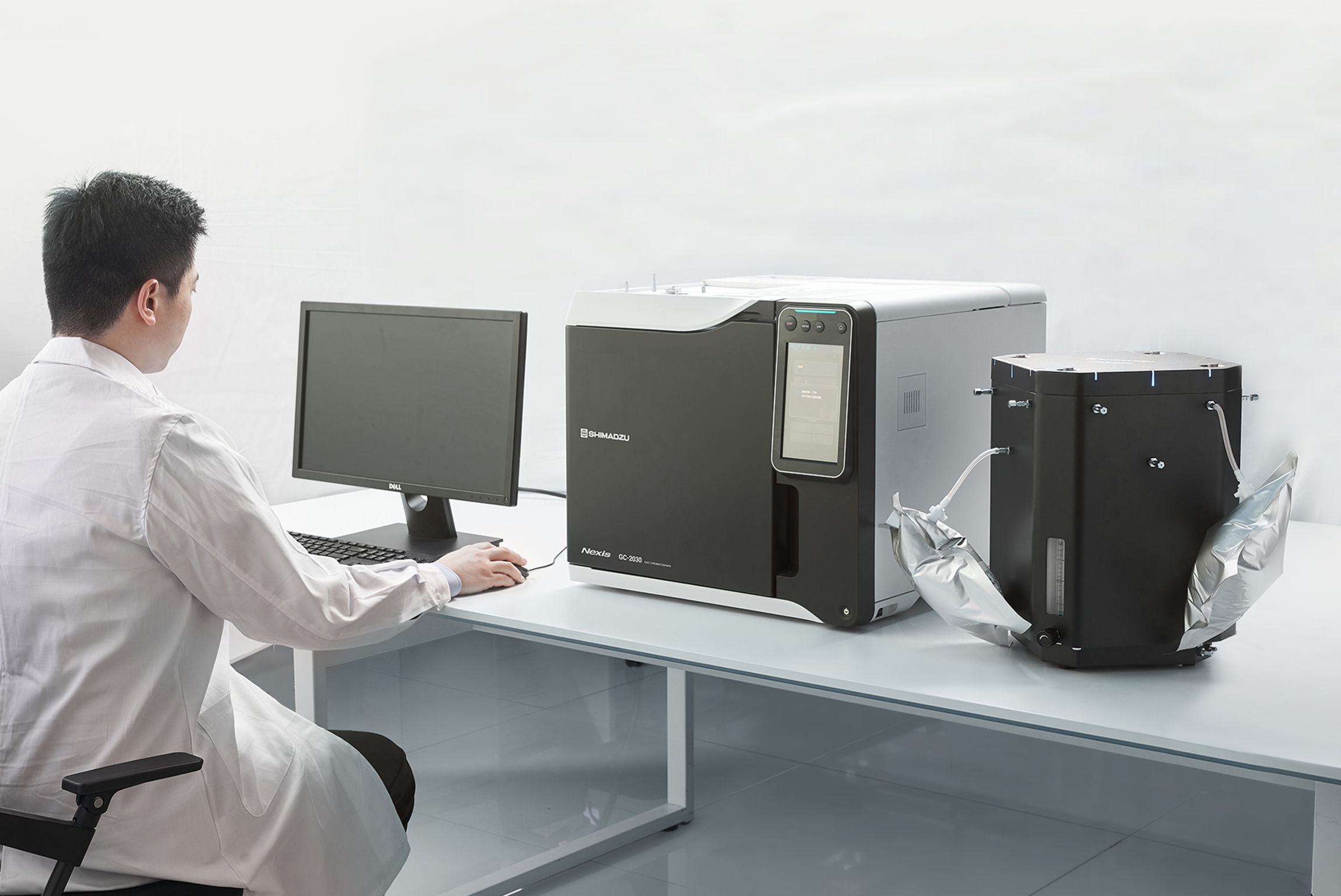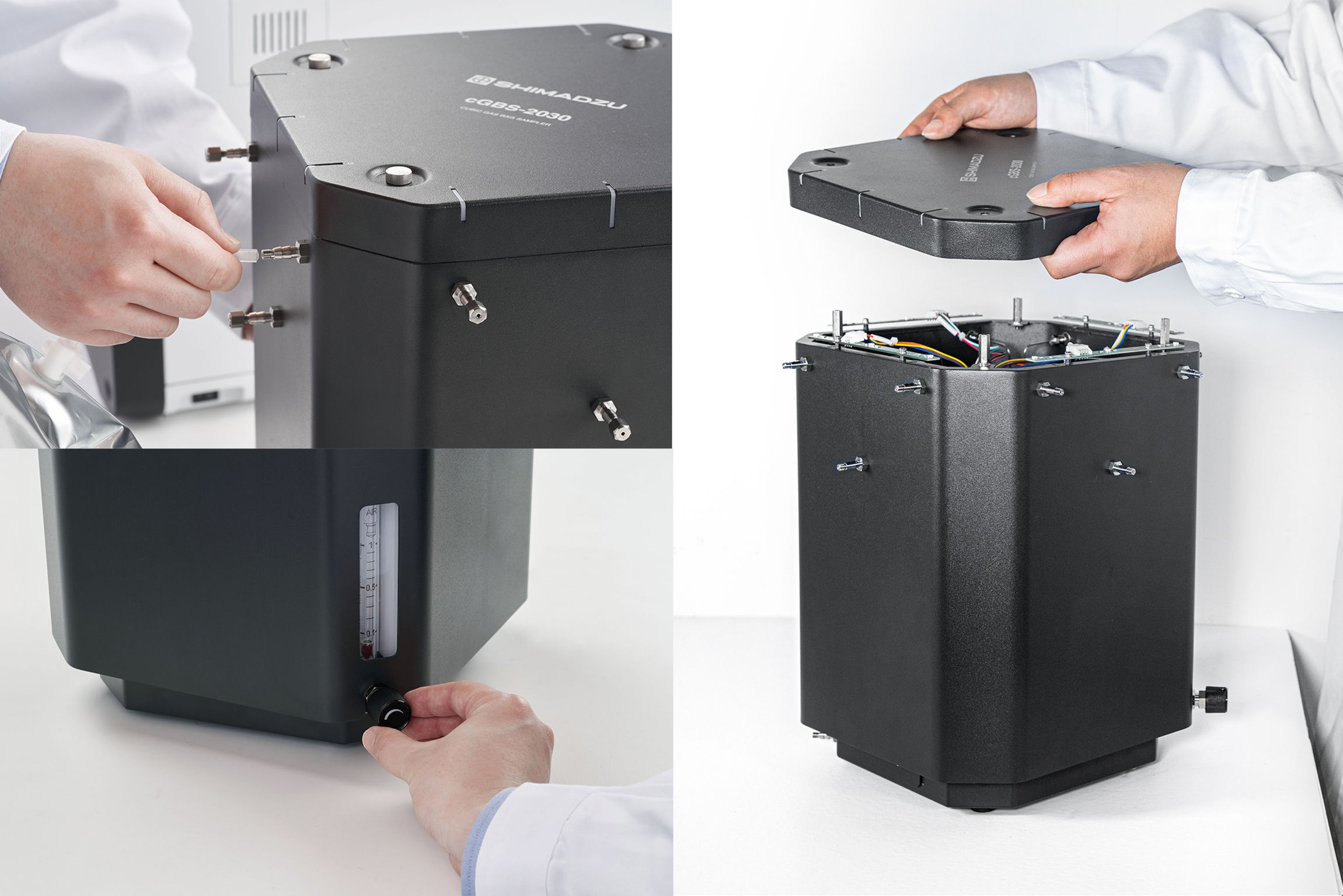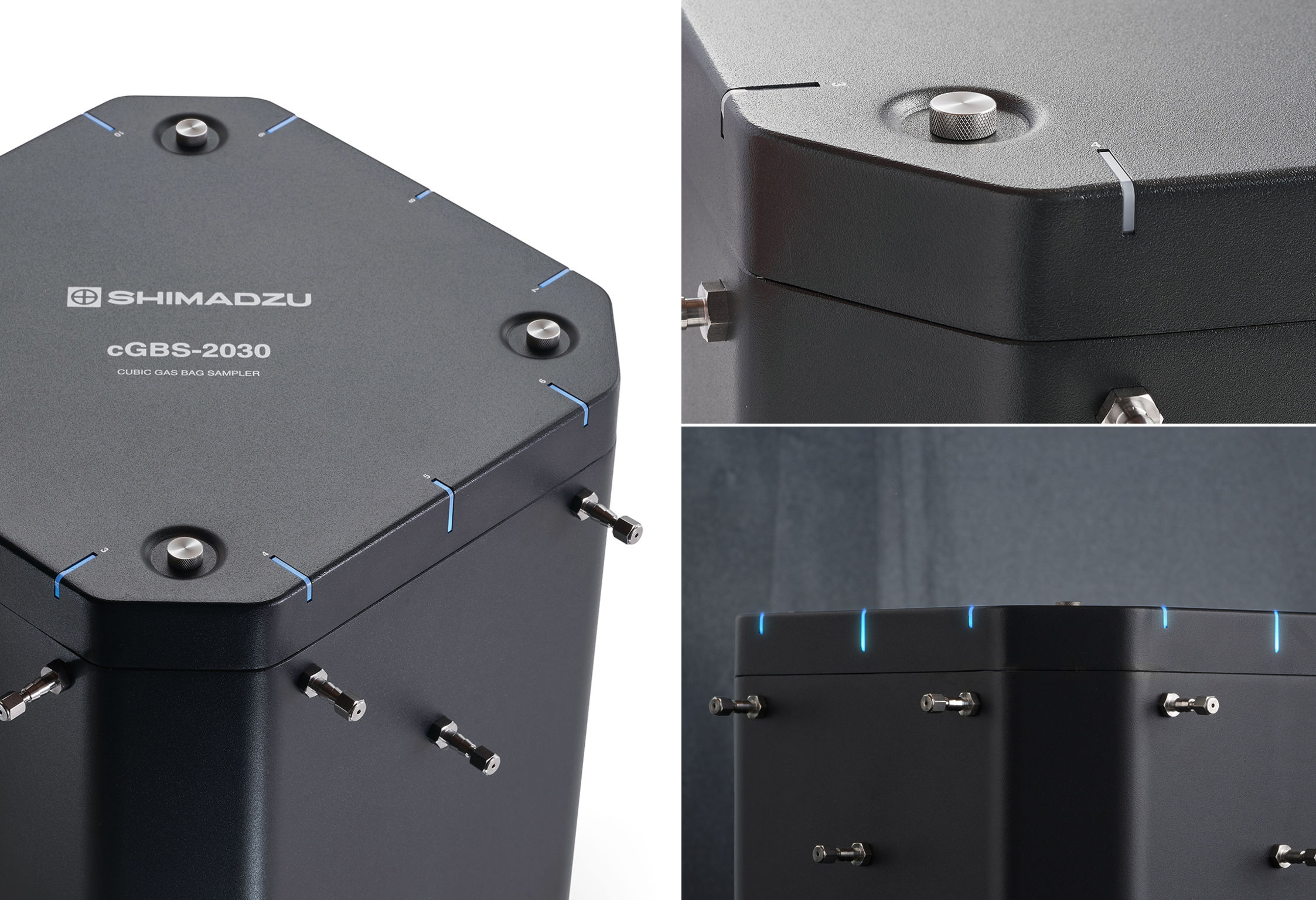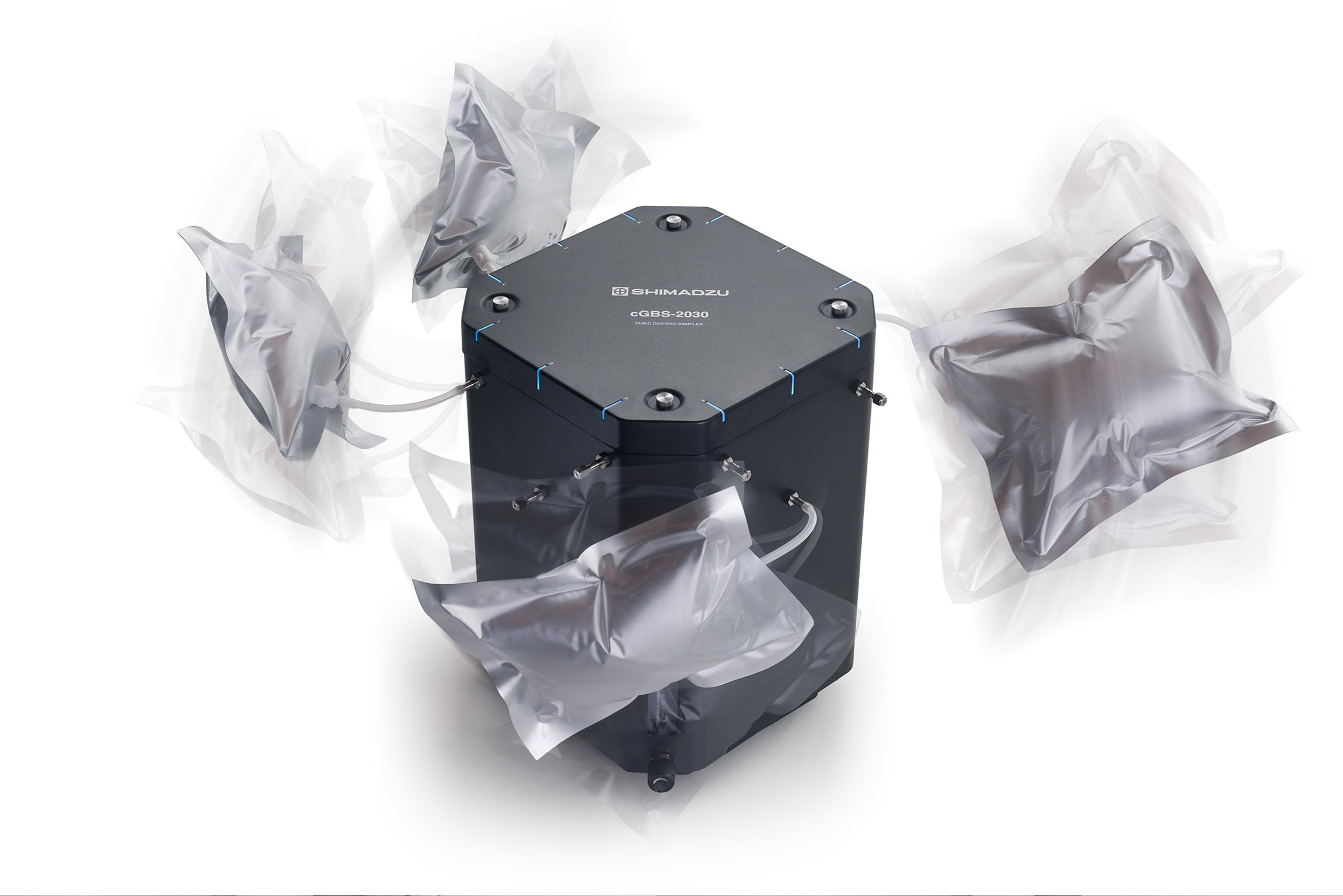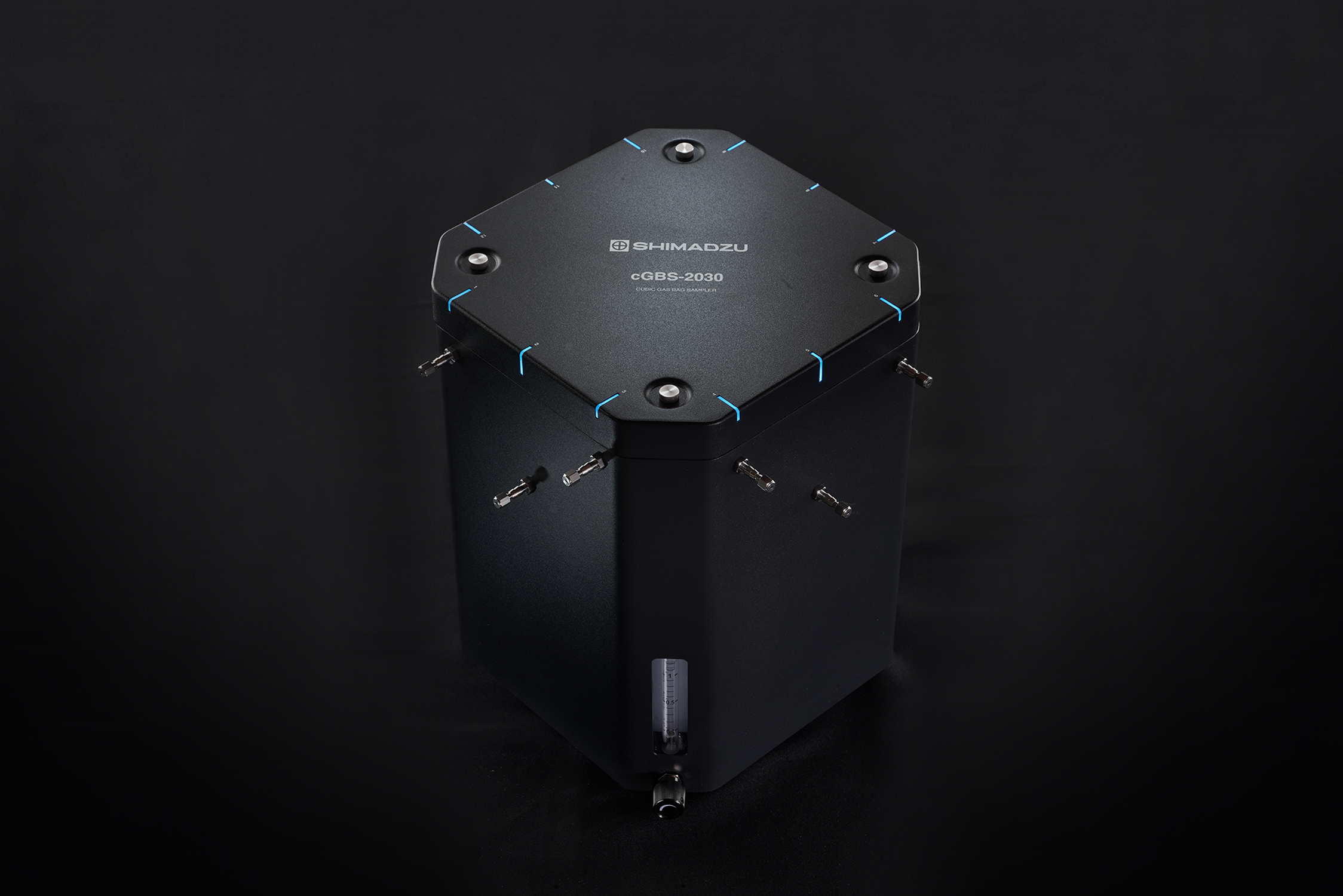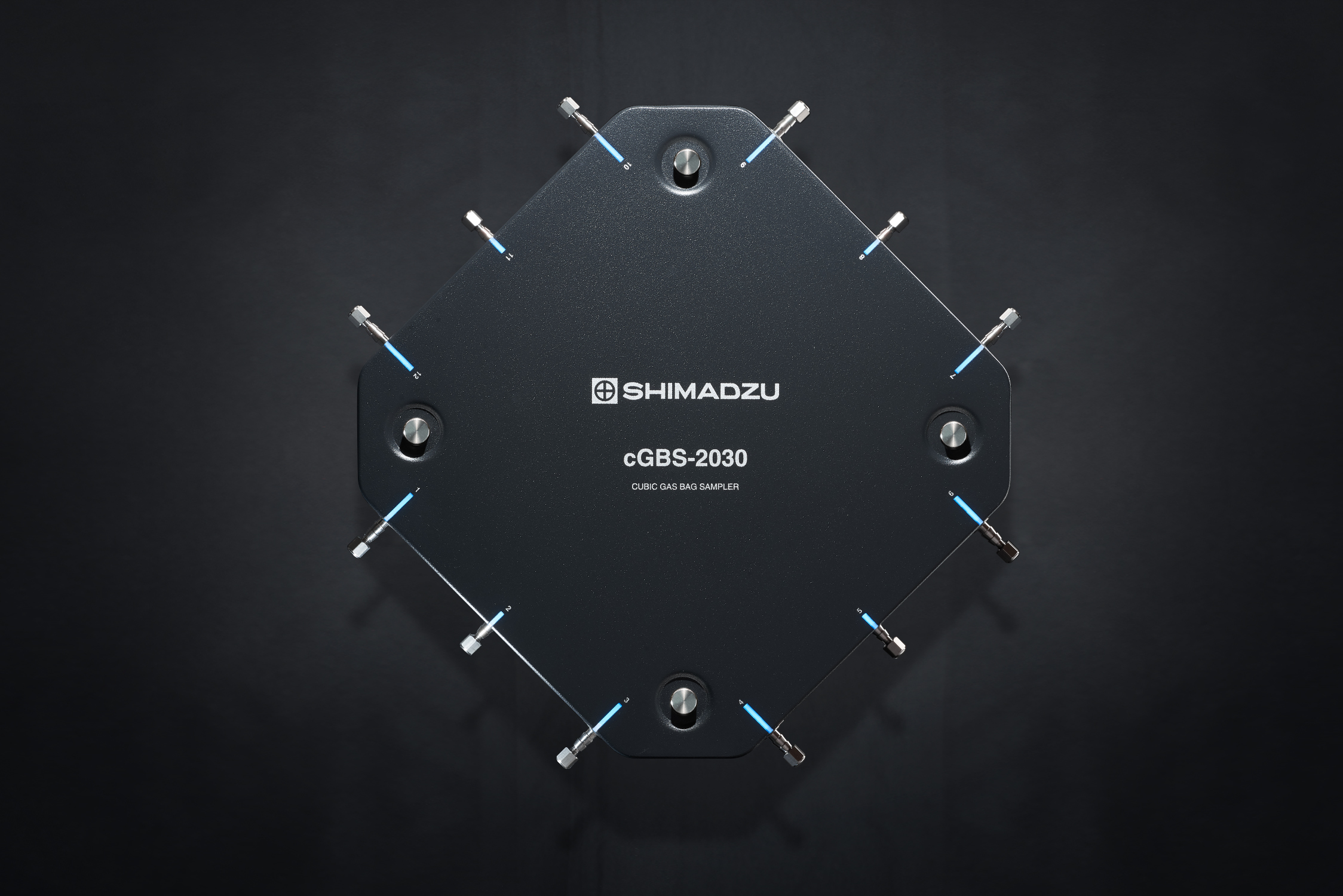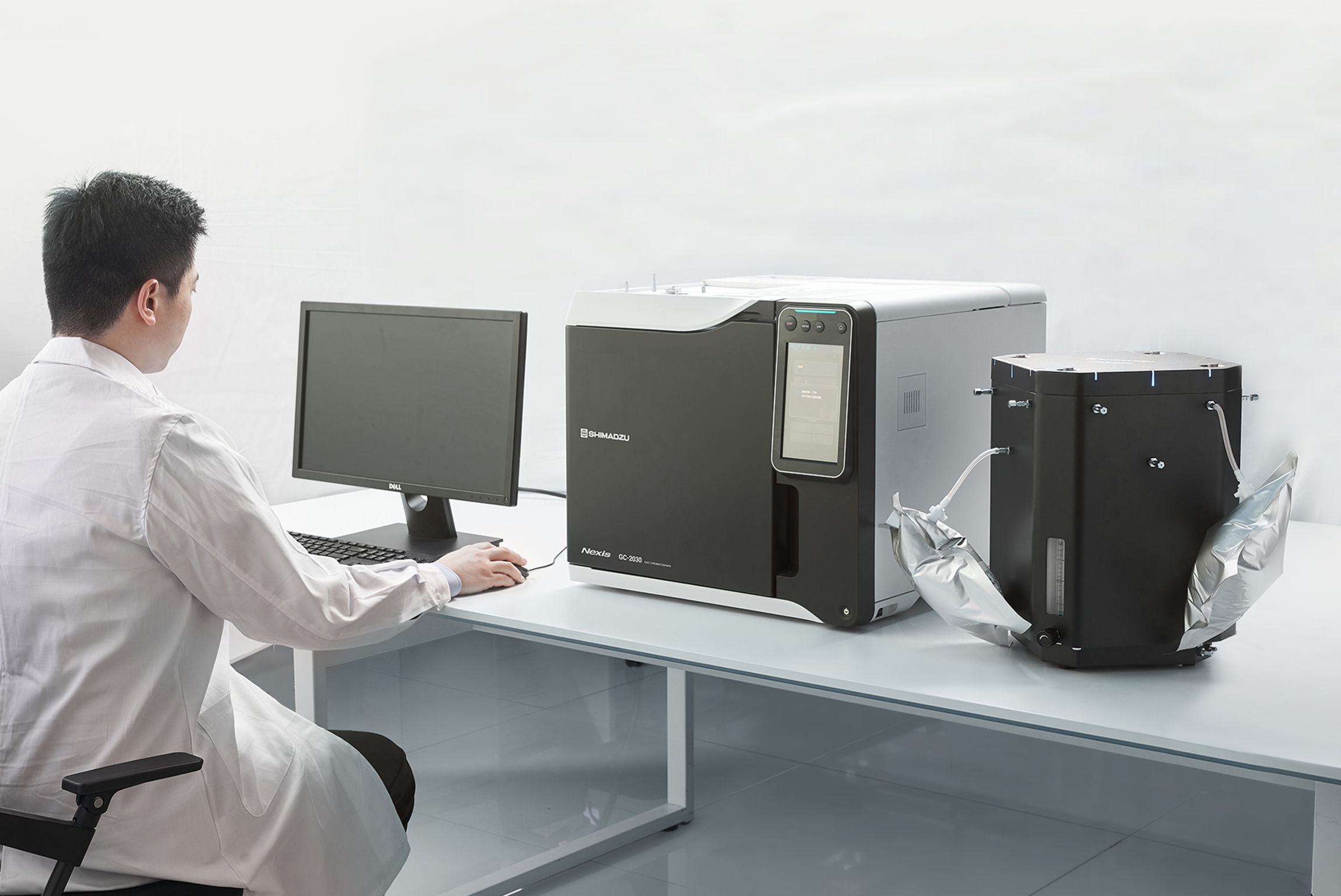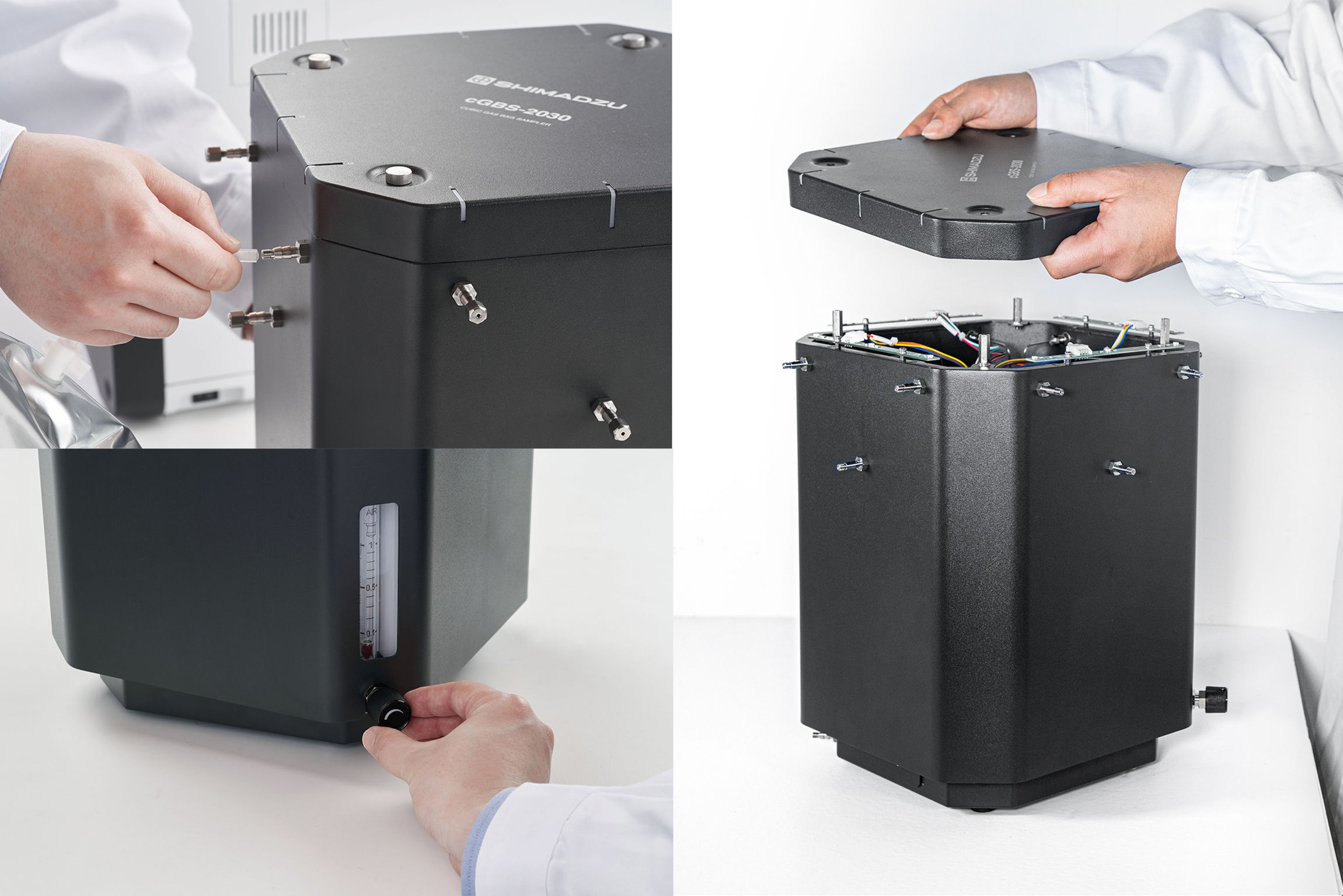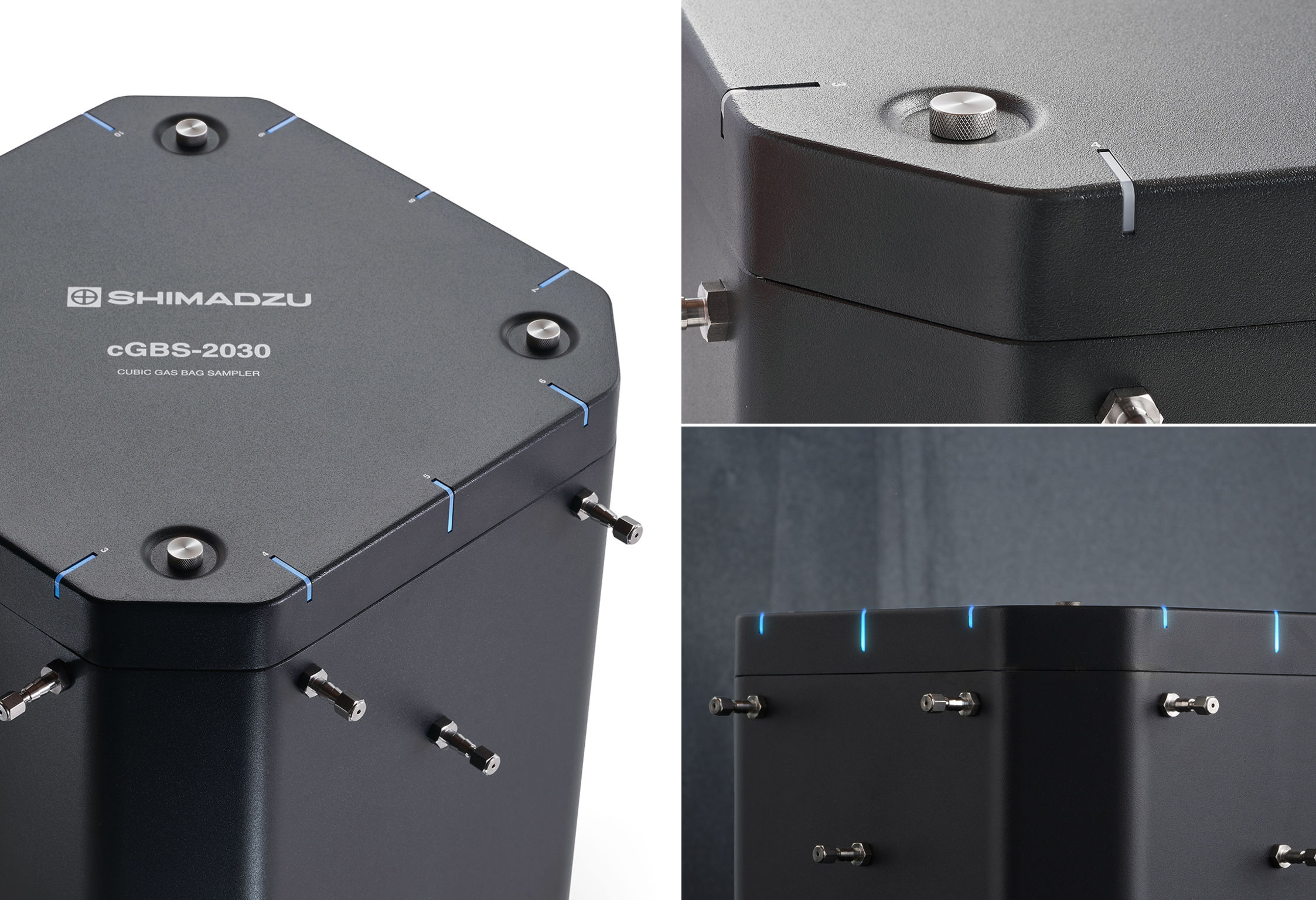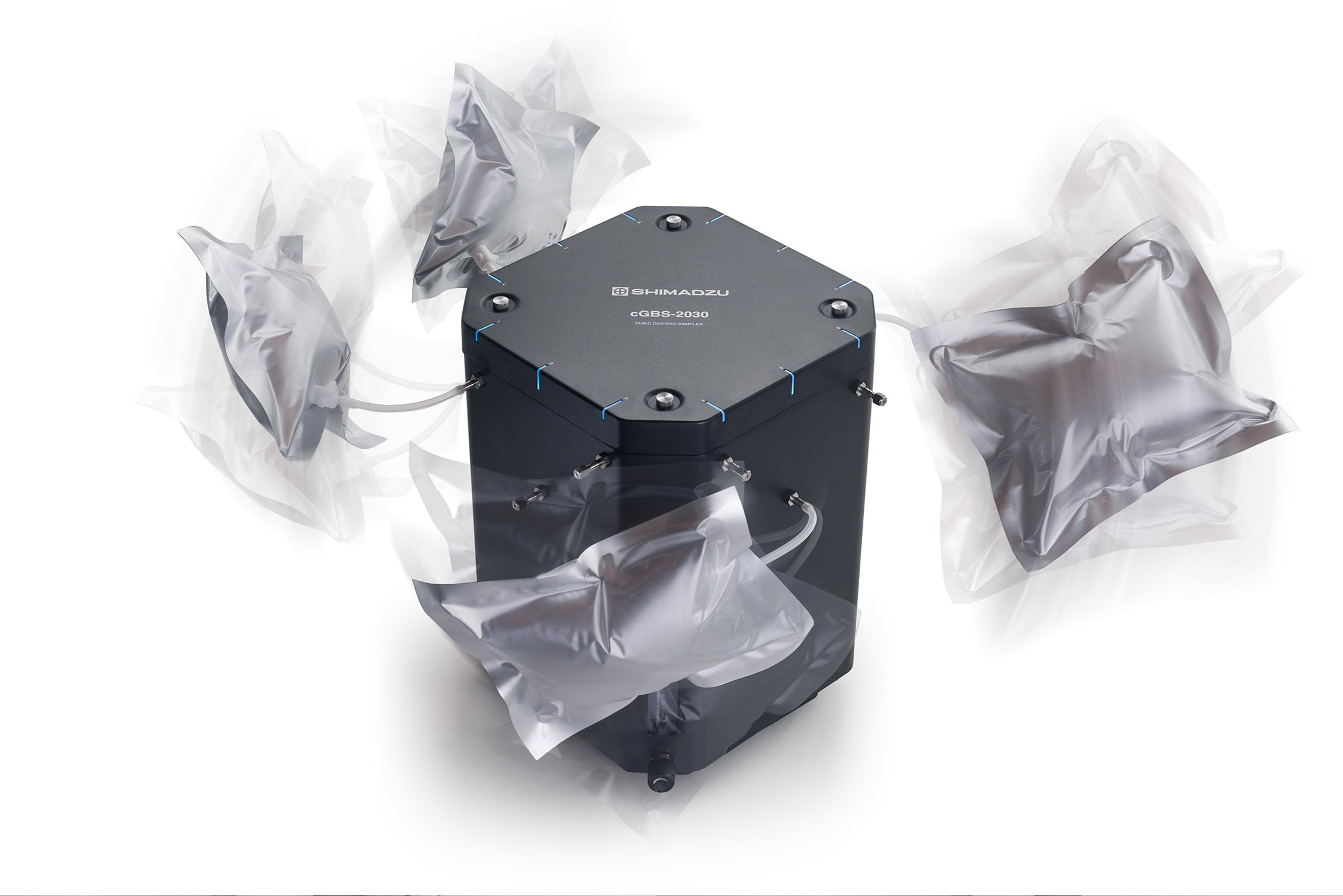 cGBS-2030
Petrochemical gas analysis device
Shimadzu (China) Co., LTD.
This device supplies gas samples for gas analysis in the petrochemical industry. It makes analysis work safer and more convenient compared to conventional operations, which are often dangerous. Twelve sample bags attach from the front of the laboratory table via a rotating mechanism, improving workability and achieving the smallest footprint in this category. The LED indicator located at the top allows users to check the connection status of the bag at a glance. The unified software UI enables one-touch automatic analysis. The smooth appearance and special powder paint keep the device clean so that it can be used for longer periods in between maintenance.
Client / Manufacturer

Shimadzu (China) Co., LTD.
Shanghai, CN
Designer

Shimadzu (China) Co., LTD.
Shanghai, CN
Other target groups: science industry, Specific sub-group: oil, environmental research