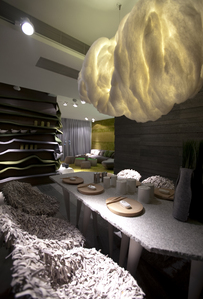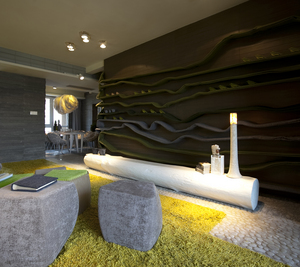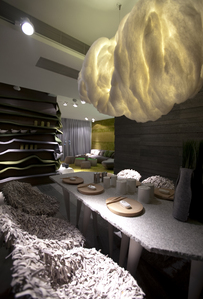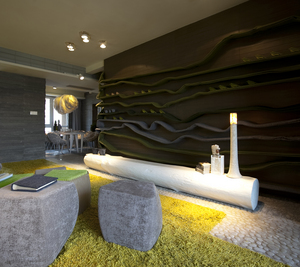 Chongqing Forte The Cullinan Show Flat
Show flat
Inspired by the landscape in Chongqing, the show flat applies the trace of natural environment to the interior. The kitchen and dining room area simulates a stony riverbank with foraminate travertine walls, granite and solid wooden block stools. The felt-finished shelves refract like series of knolls. Then there is the great grassy plain of green carpet on the floor and walls, which spreads across the living room, study and bedrooms. There are a rock-like freeform sofa, polygonal seats and tree trunk furniture. The grassland contrasts with the hard grey marble floor and walls in the master bedroom, which features wood pattern.
Client / Manufacturer
Forte Land Co., Ltd.
Chongqing, CN
Designer
One Plus Partnership Ltd.
Hong Kong, HK