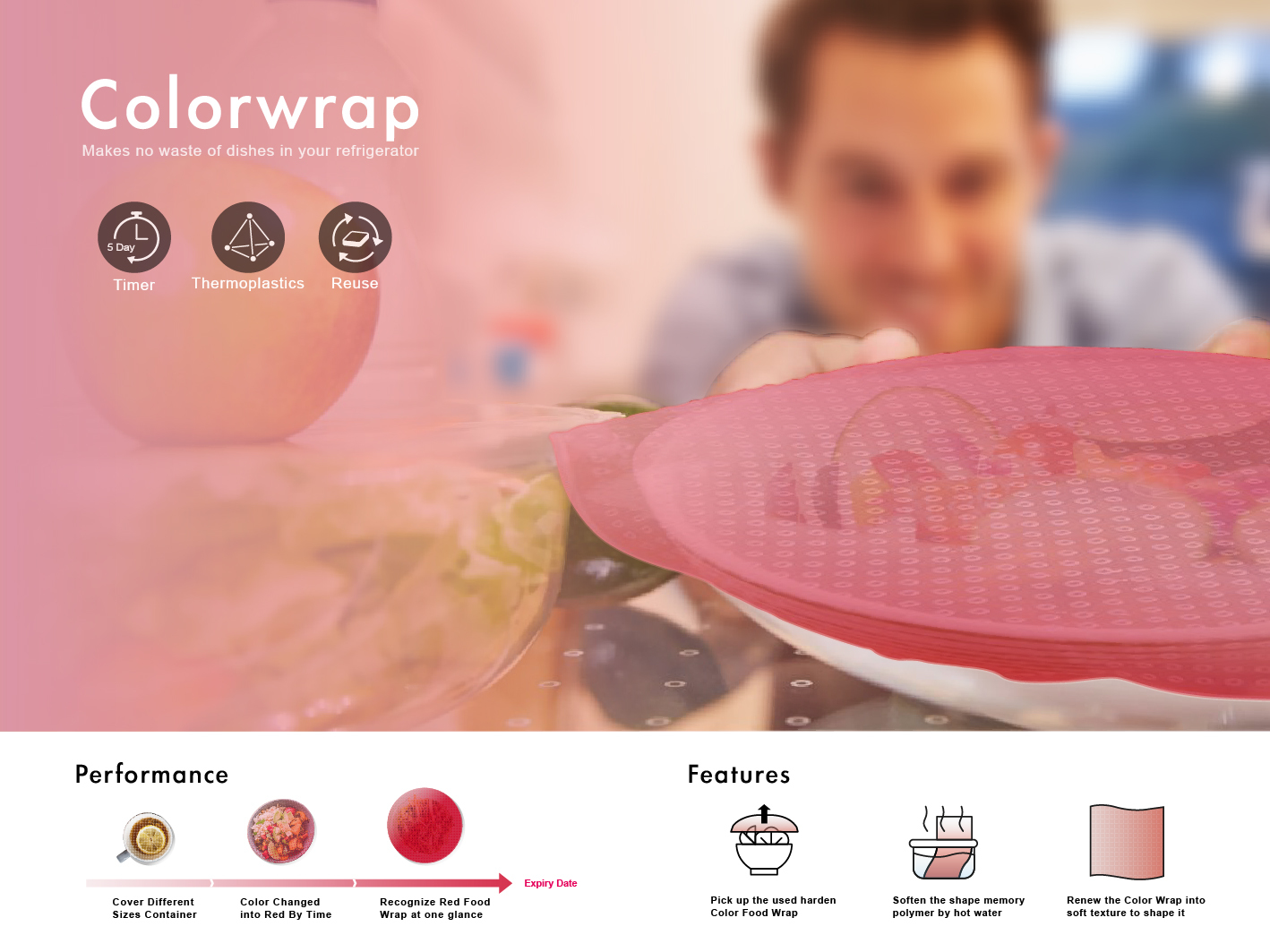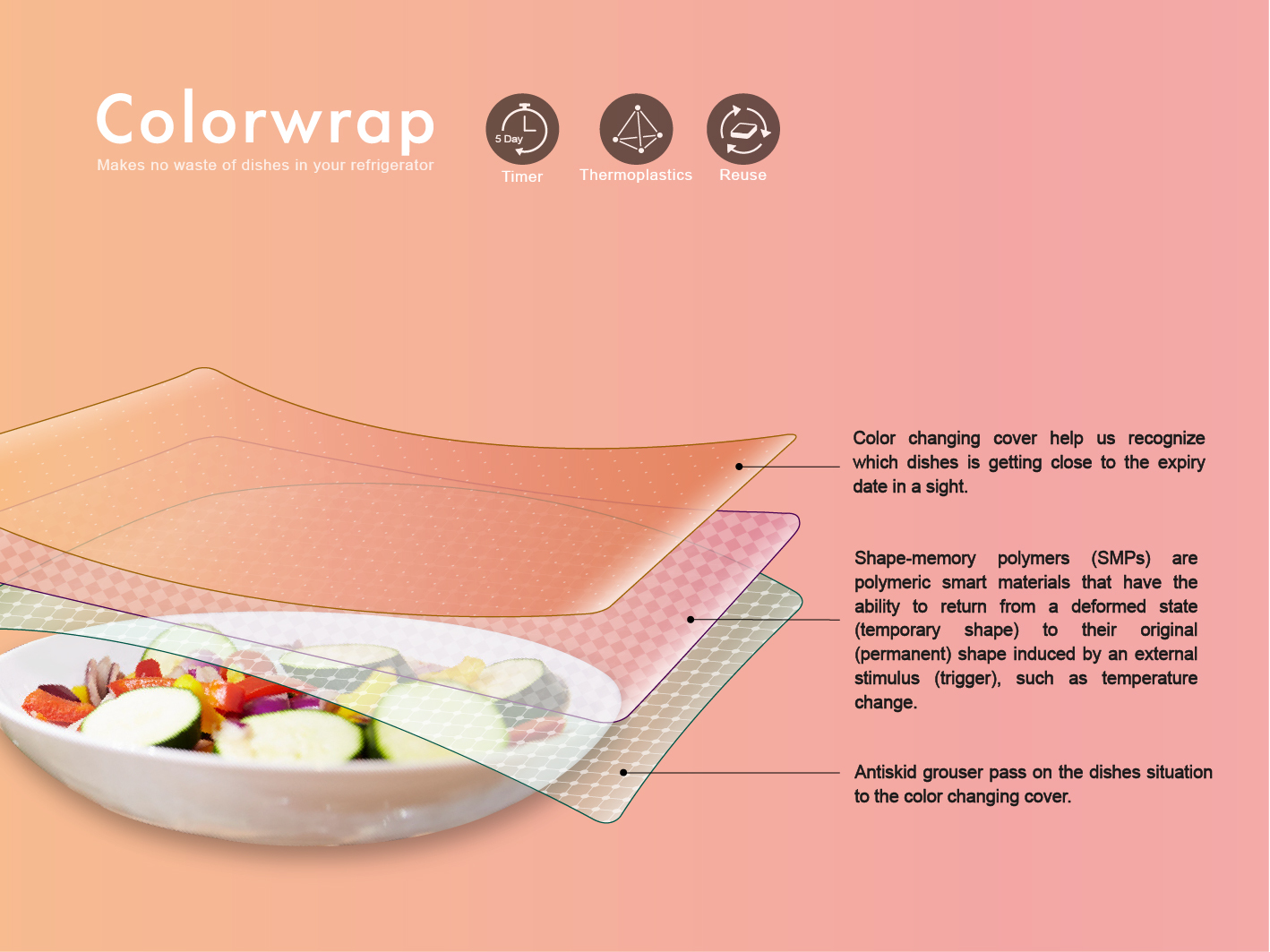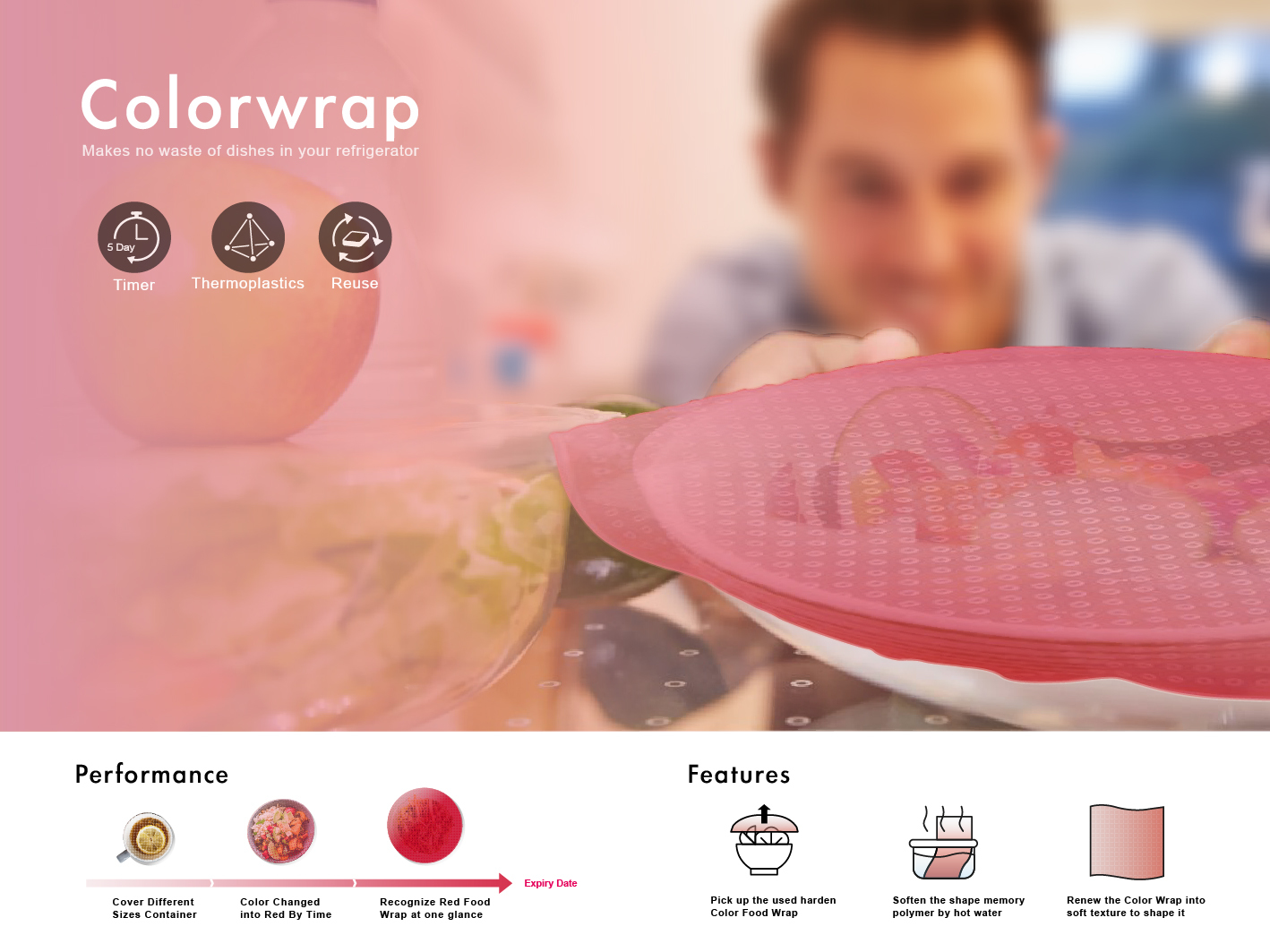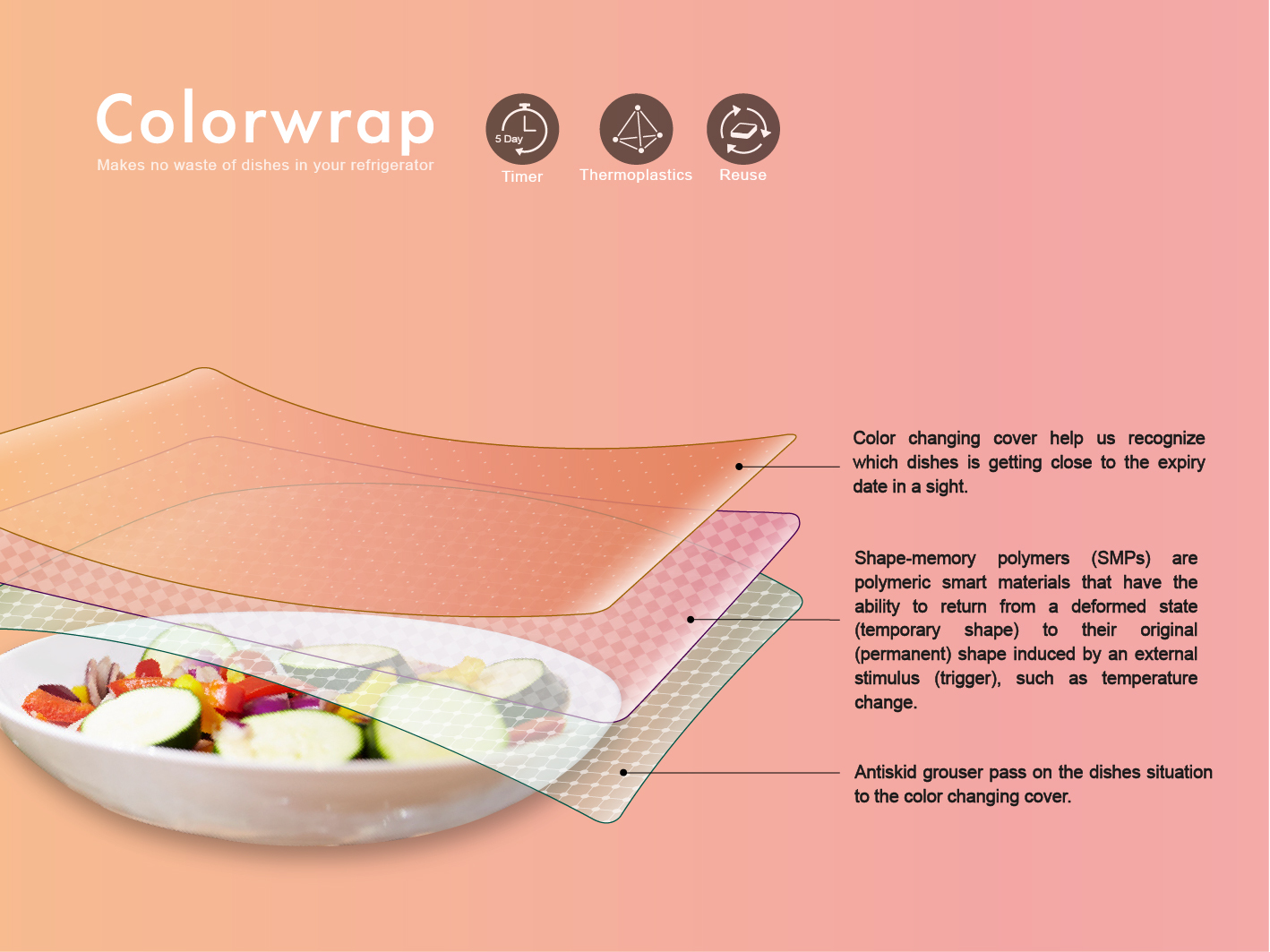 Colorwrap
Food packaging innovation
We often forget to finish dishes after putting them in their refrigerator. Colorwrap not only provides a vivid reminder that food needs to be eaten, but is also reusable and therefore much kinder to the environment than standard cellophane wrap. This color-changing food wrap is made from a thermoplastic memory polymer that regains its original shape after soaking in hot water. Colorwrap changes color from green to red to remind users to finish the dishes in time.
JURY STATEMENT
Colorwrap is a simple idea with immense potential application value. This project shows a high incipient level of development.
WINNER STATEMENT
We cherish food from our hearts and hope that our design can reduce food waste and contribute to the goal of zero hunger on the planet.
UNIVERSITY
NTUT Master Program of innovation Industrial Design Department
Taipei, TW