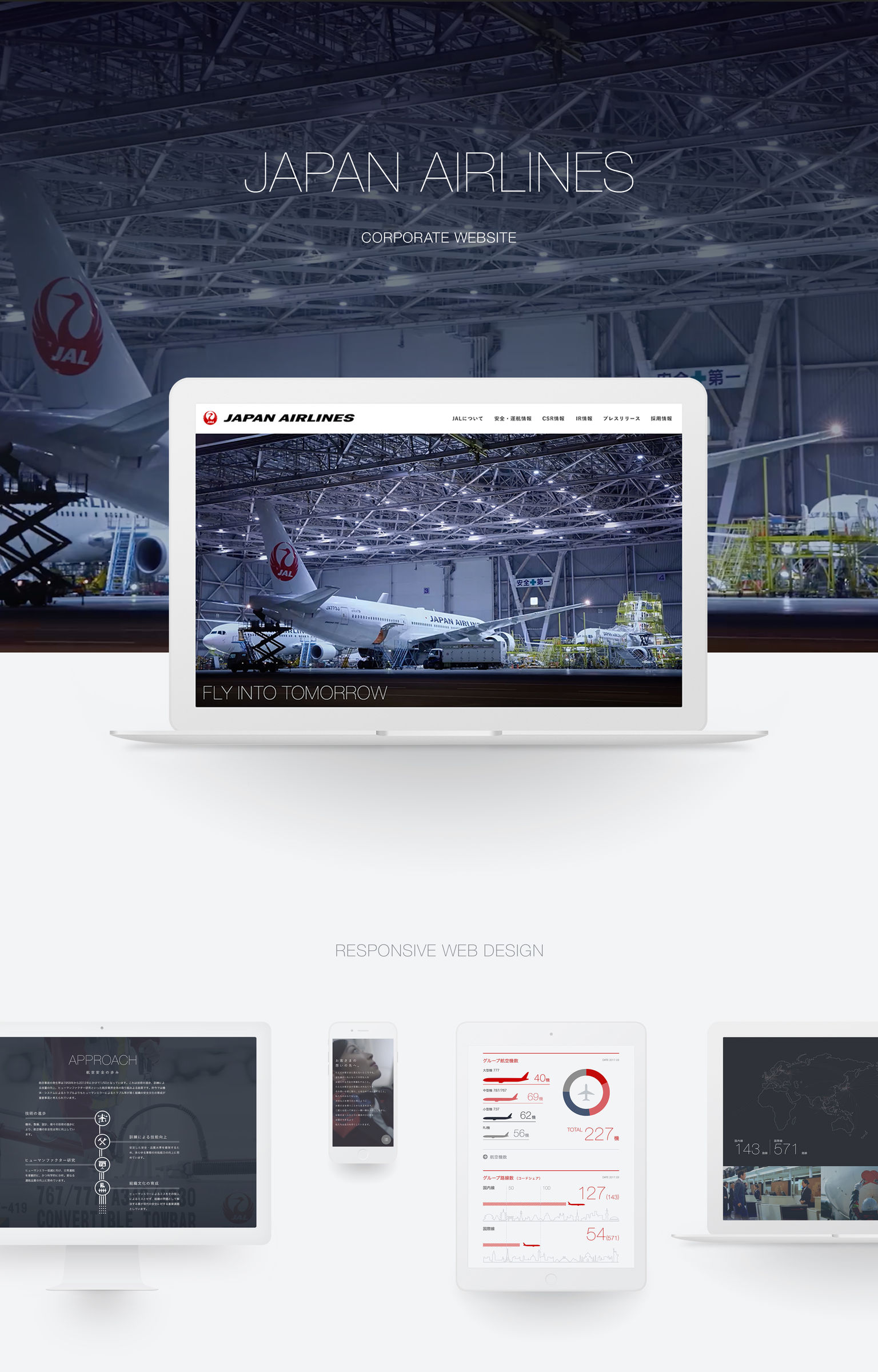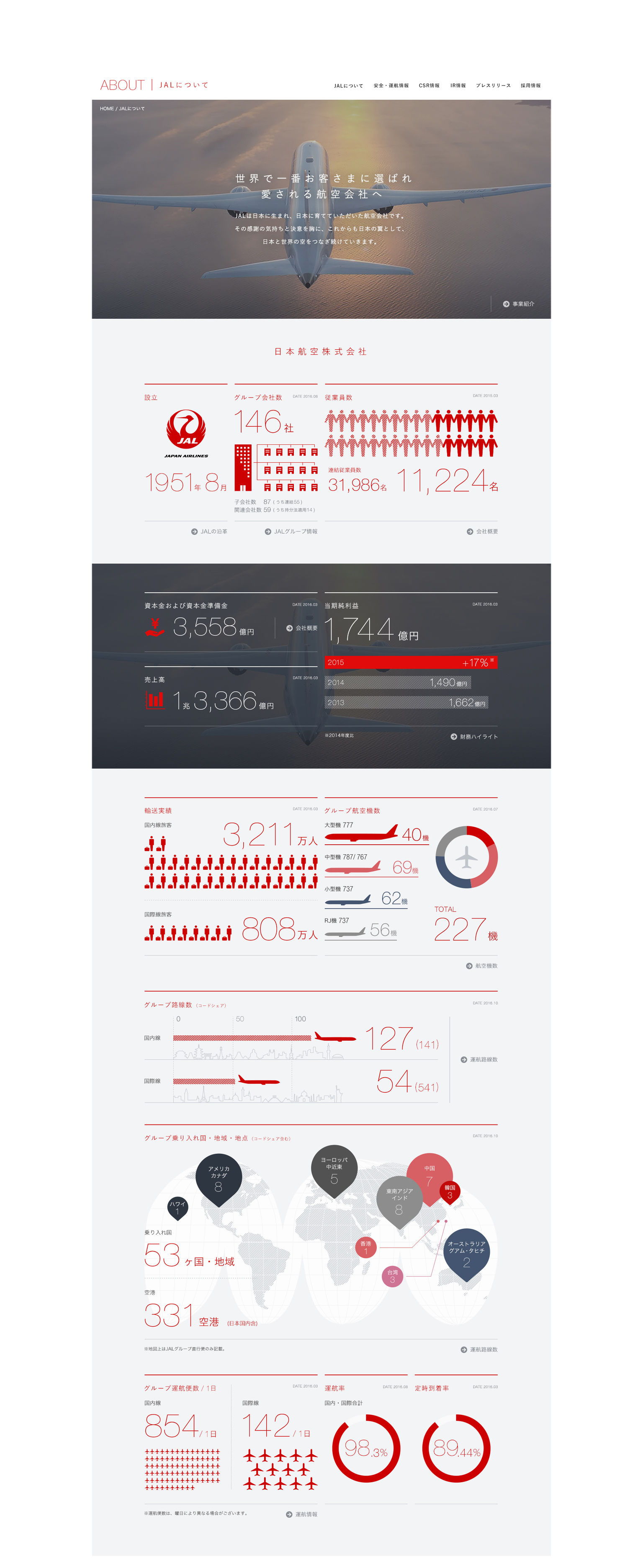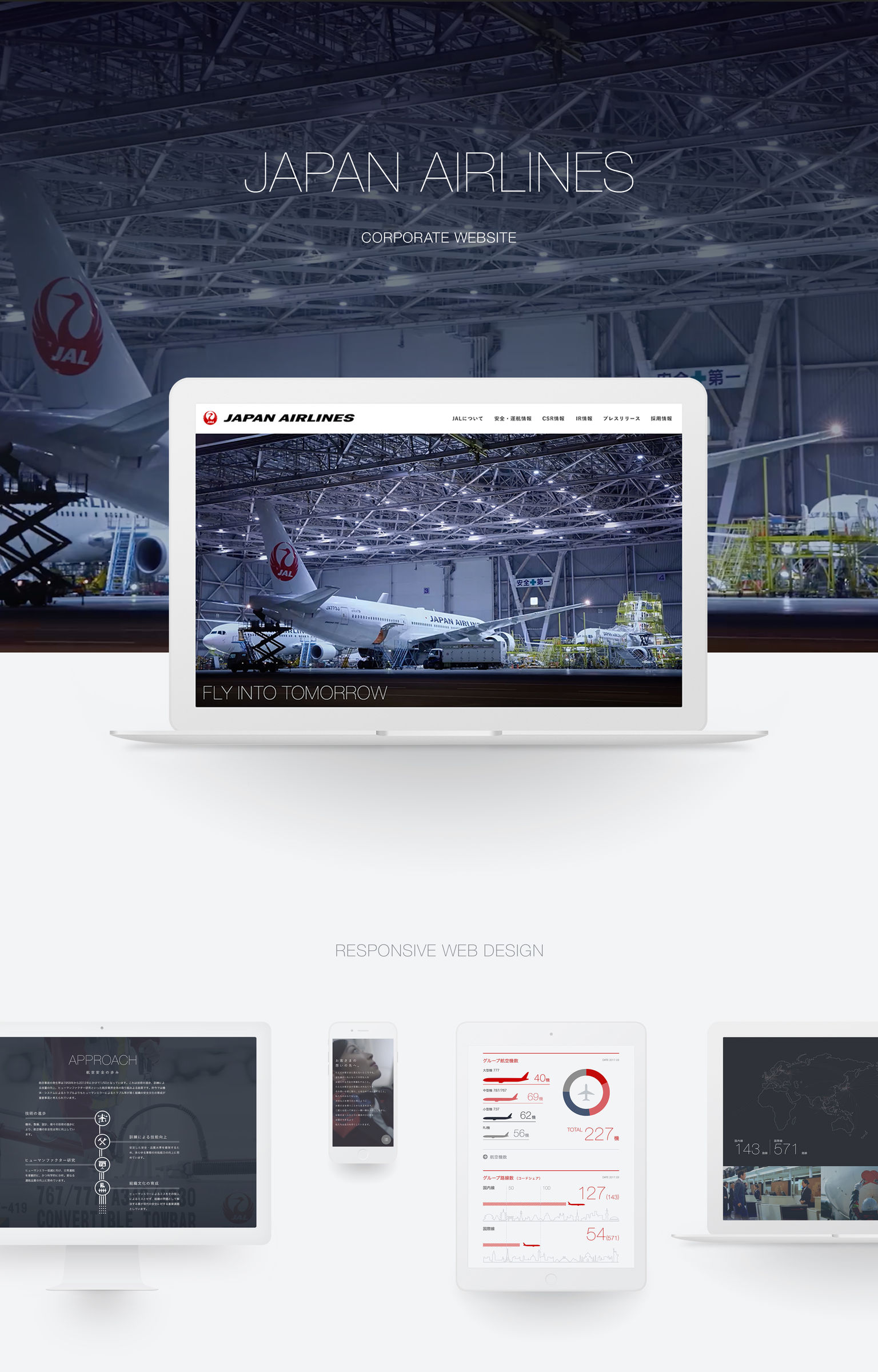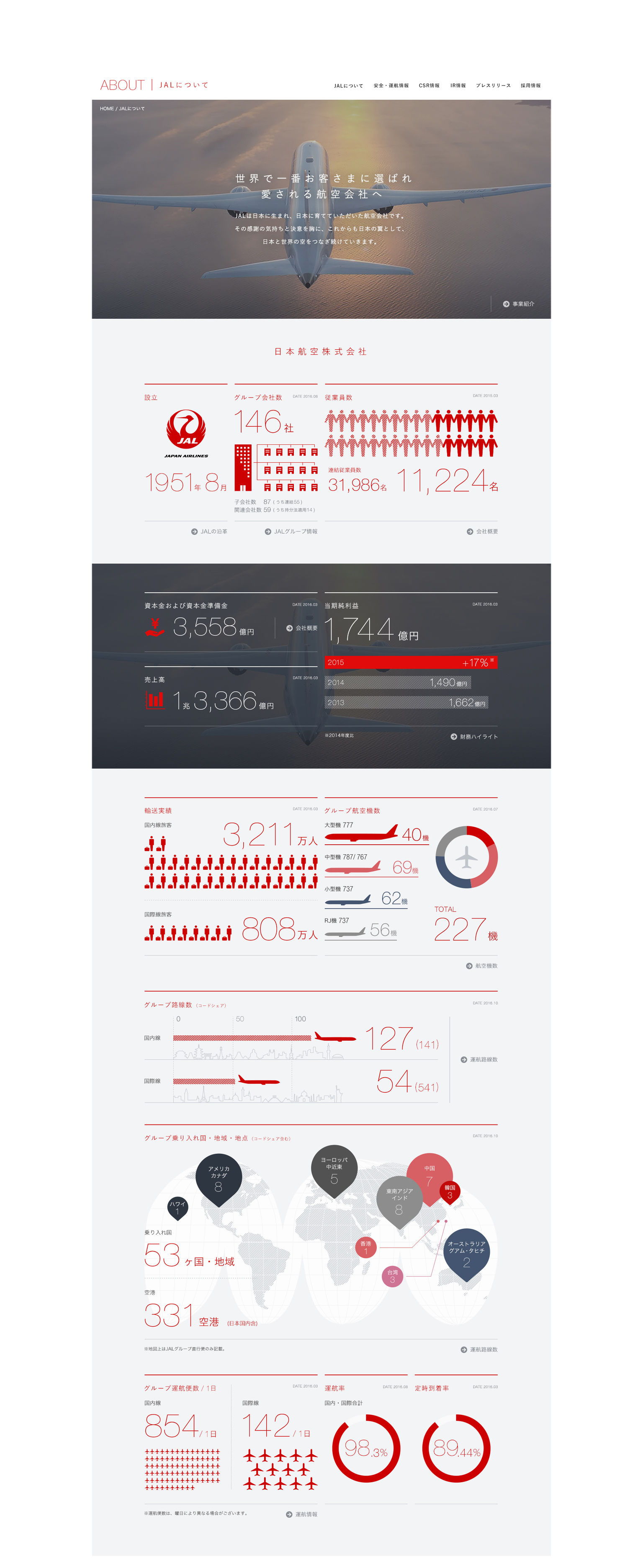 Corporate Website for JAL
Corporate website
The aim of this project was to redesign Japan Airlines' corporate website, expressing its sophisticated brand qualities. The primary goal was to create a first-class website that was visually appealing yet informative. The designers integrated many exciting features, such as a time-lapse movie on the homepage. This website communicates not only the corporate profile of JAL, but also its mission and guiding philosophy.
Client / Manufacturer
Japan Airlines Co., Ltd.
Tokyo, JP
Designer
FOURDIGIT DESIGN Inc.
Tokyo, JP
Consumer / User, Public Sector / Government