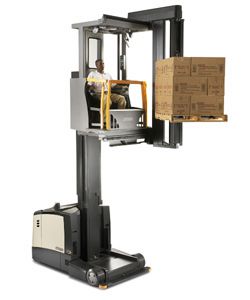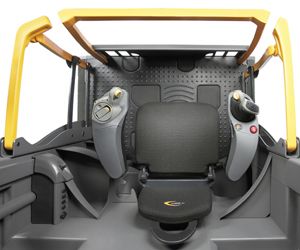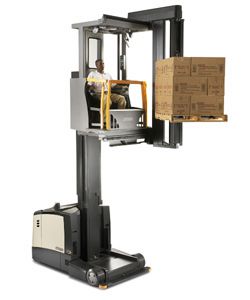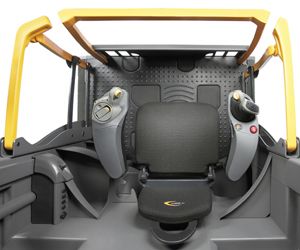 Crown TSP6000
Turret stockpicker lift truck
Crown Equipment Corporation Design Center
Crown TSP6000, the industry's first turret truck to blend the functionality of two trucks into one. The innovative MoveControl™ Seat adjusts vertically and rotates 110° between five operating positions to maximize fore/aft visibility and provide open access for efficient order picking and easy entry/exit. The custom designed seat improves the long-term comfort for operators. Multi-task controls allow the operator to simultaneously activate all truck functions and rotate the seat for optimum task positioning, without interrupting workflow. The intuitive controls are adjustable for postural relief and to accommodate small and large operators.
Client / Manufacturer

Crown Equipment Corporation Design Center
New Bremen, OH, US
Designer
Substance Design Group Ltd.
Powell, OH, US
Ergonomic Systems Design, Inc.
Santa Barbara, CA, US
Formation Design Group
Atlanta, GA, US

Crown Equipment Corporation Design Center
New Bremen, OH, US