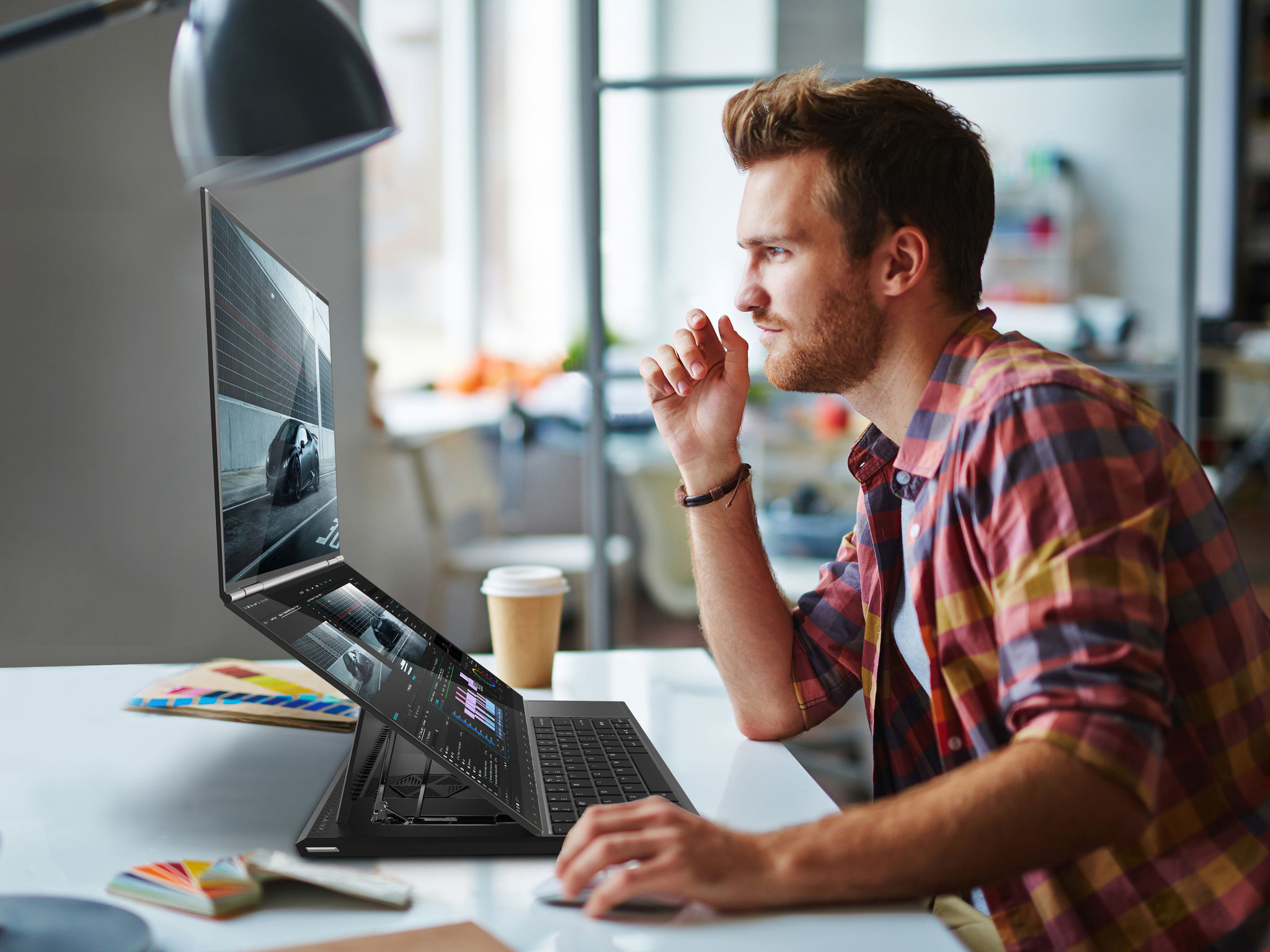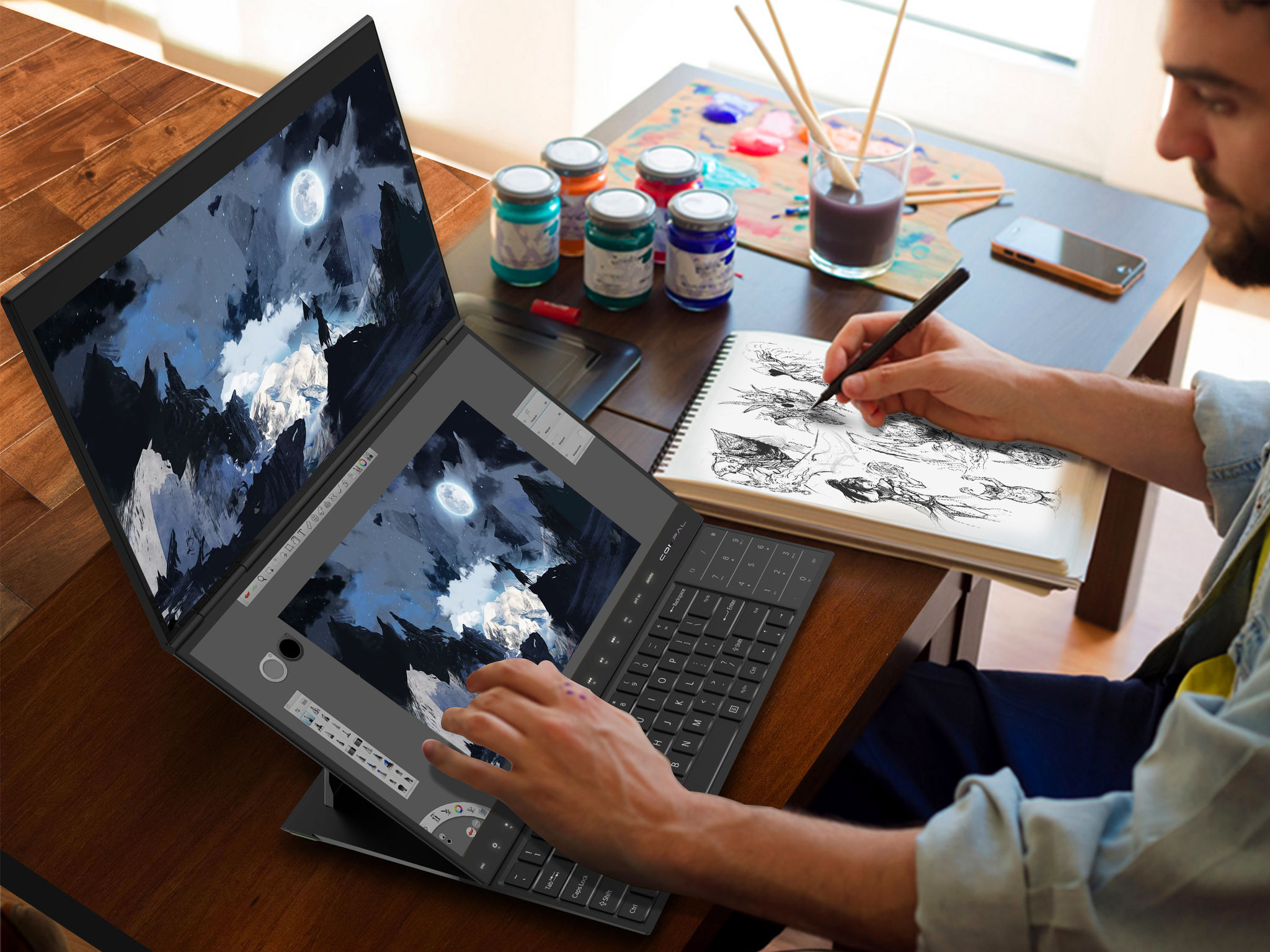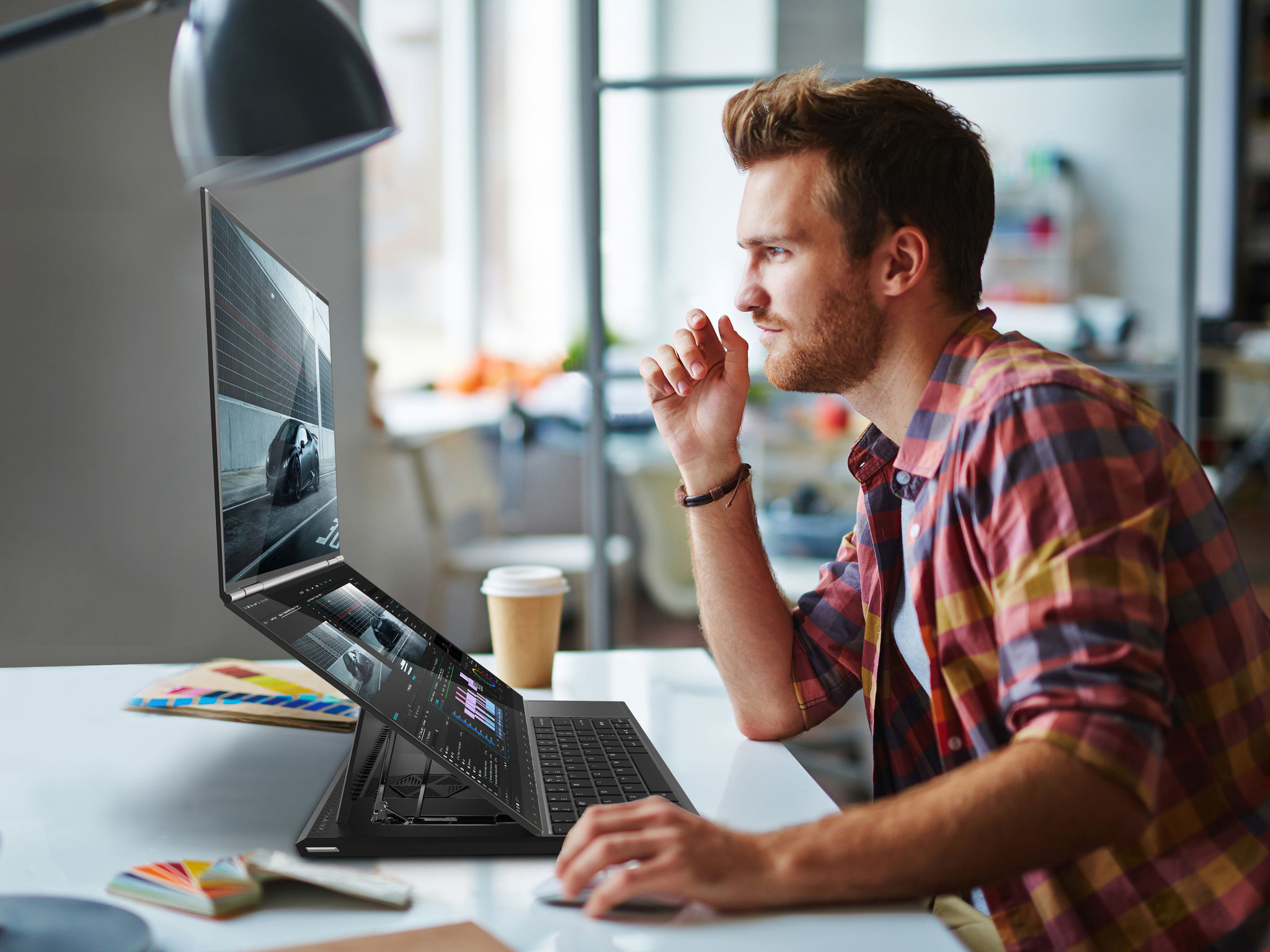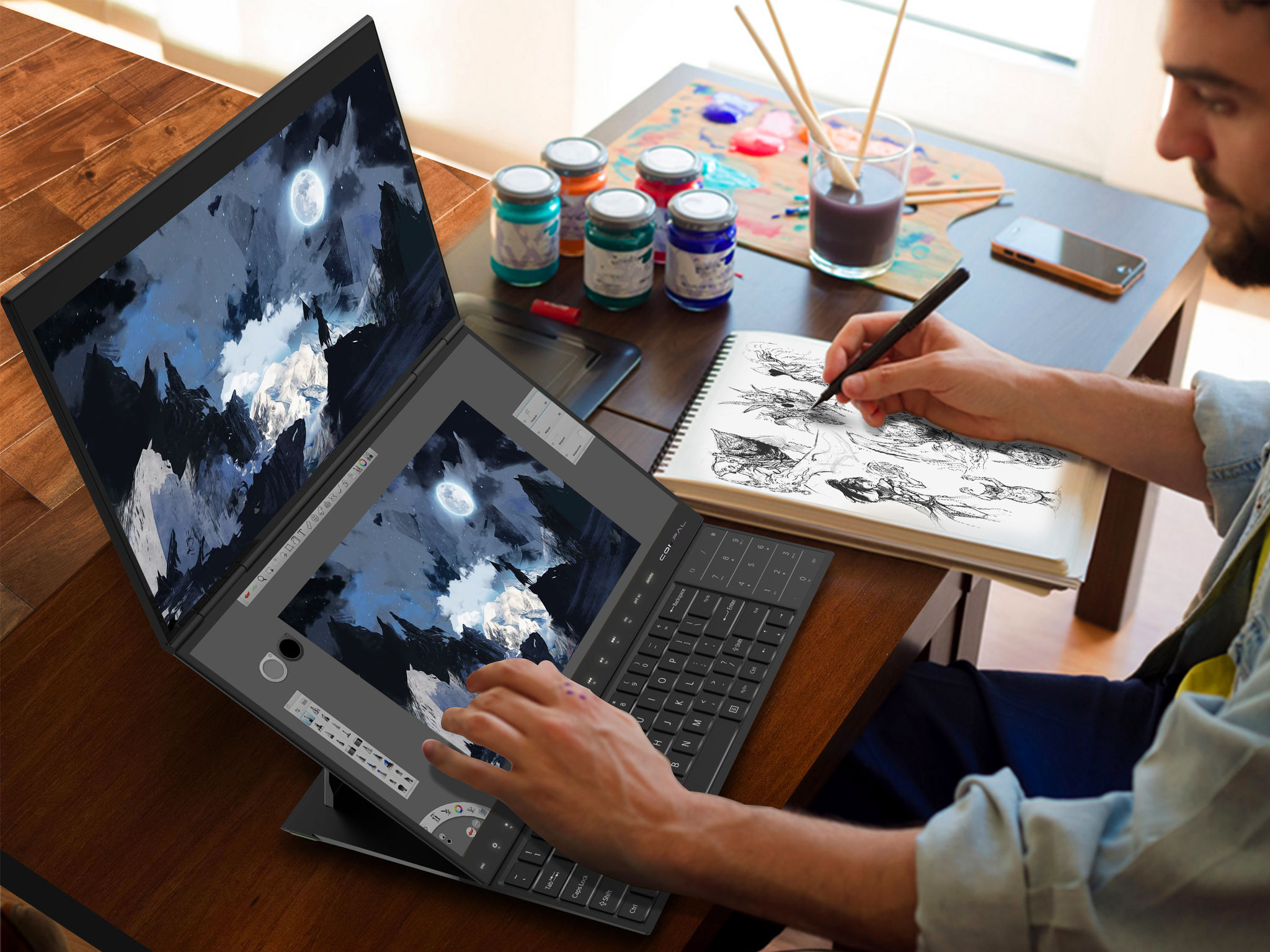 Envision Duo 15
Dual-display notebook
Compal Electronics Inc.
Envision Duo is a large 15.6-inch workstation with two equal-sized displays to give users improved productivity, visual immersion, and space for better organization. Lift the lid to make convenient large scale drawings and call out virtual keyboard for easy typing; with one push of the button, the unique hinge slides to elevate the two displays, not only revealing a full-pitch keyboard below for tactile typing but also repositioning screens at an angle designed to reduce neck and eye strain. The bottom display is optimally sloped for touch screen usage, and the space created in the back improves airflow for better performance.
Client / Manufacturer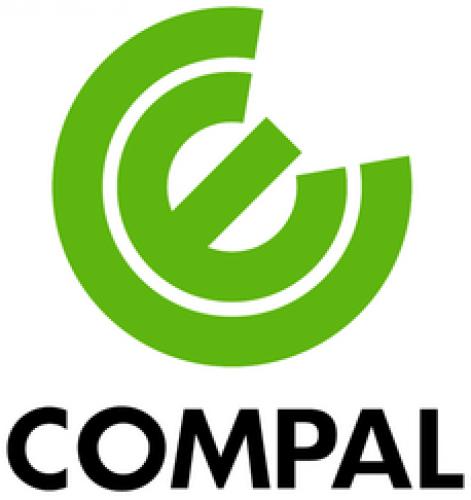 Compal Electronics Inc.
Taipei, TW
Designer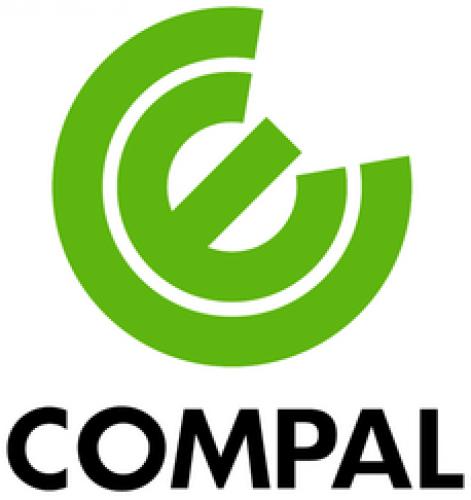 Compal Experience Design
Taipei, TW
Consumer / User, Other target groups: Content creators, people seeking better postures during work