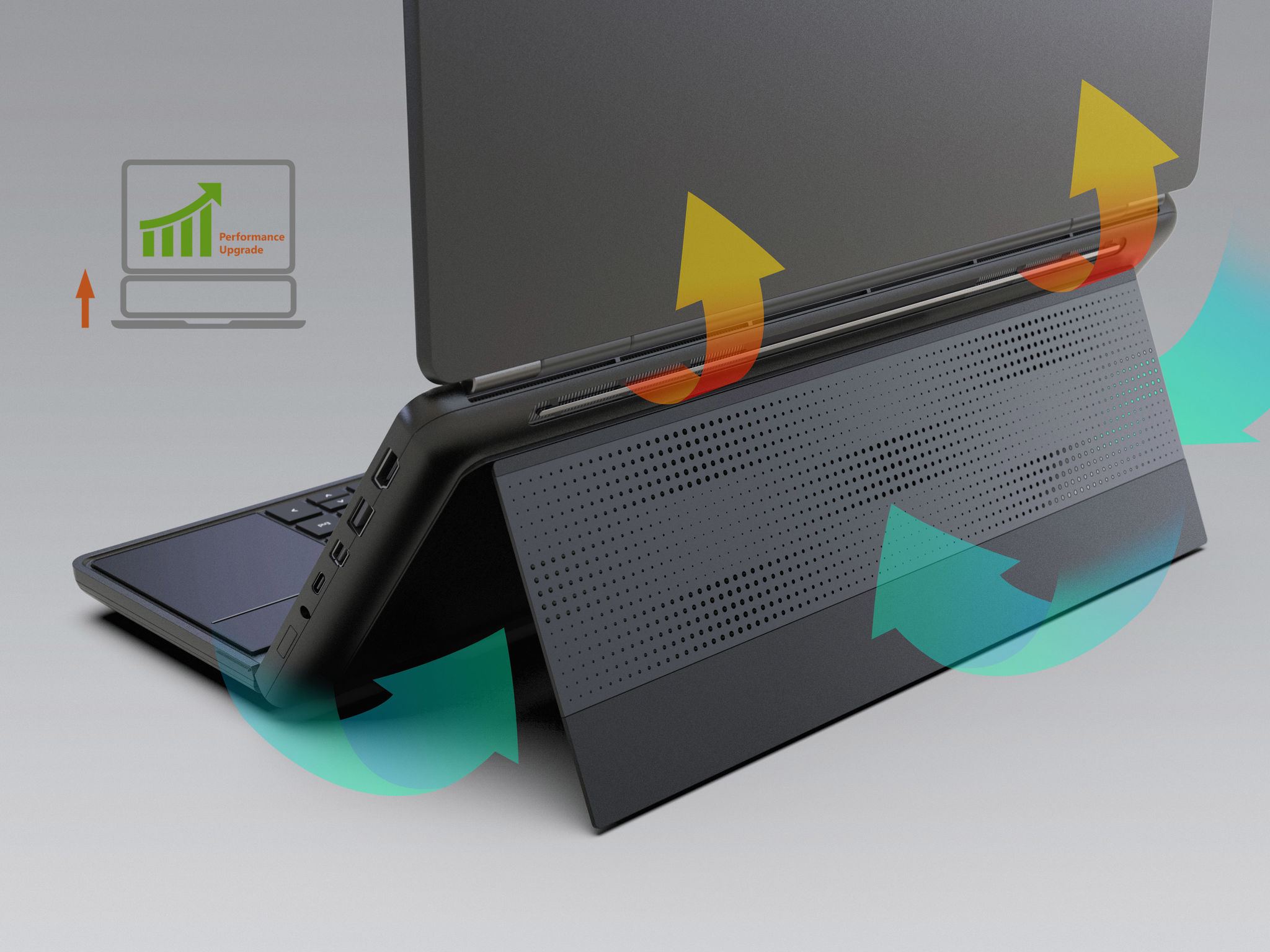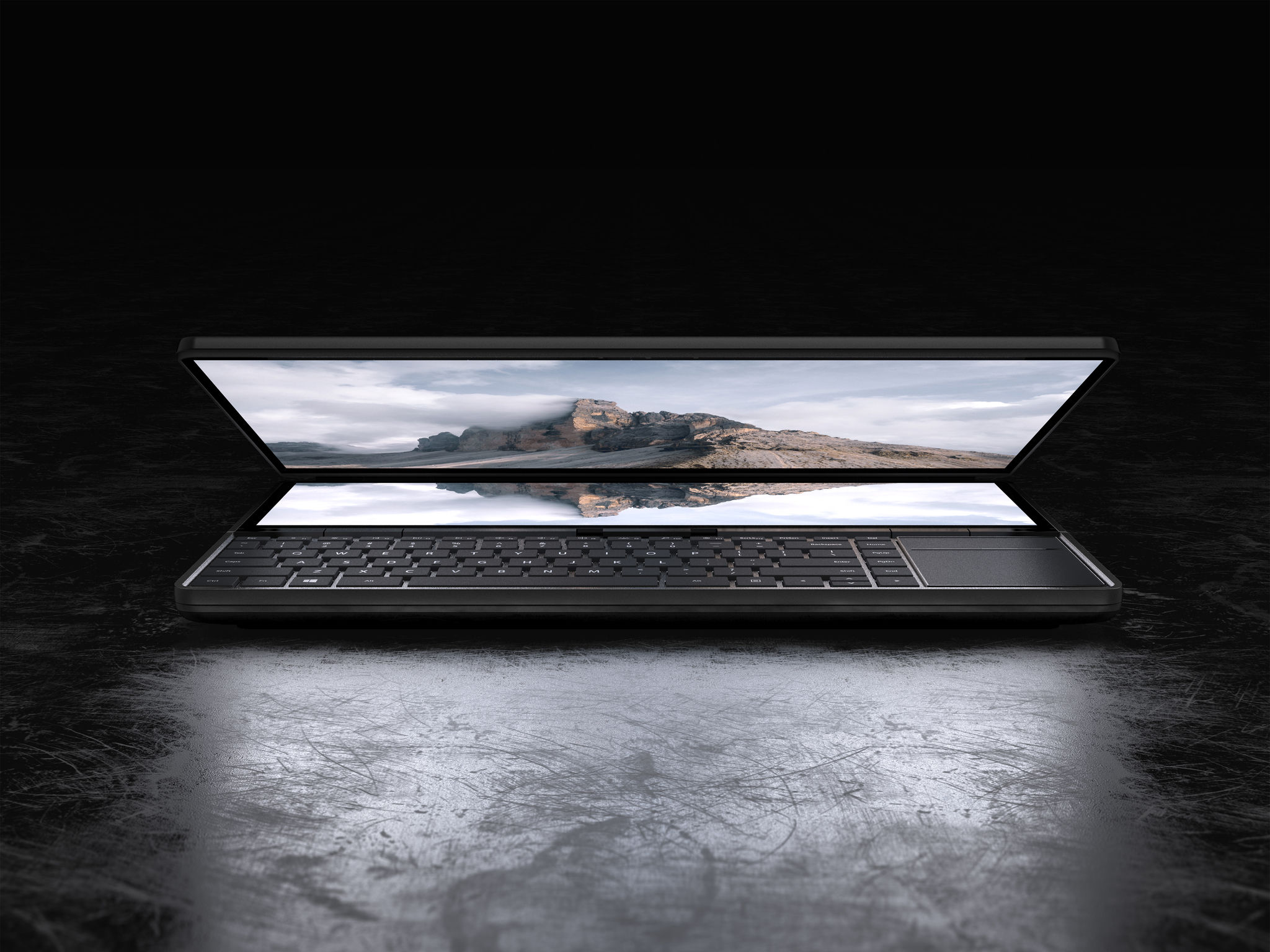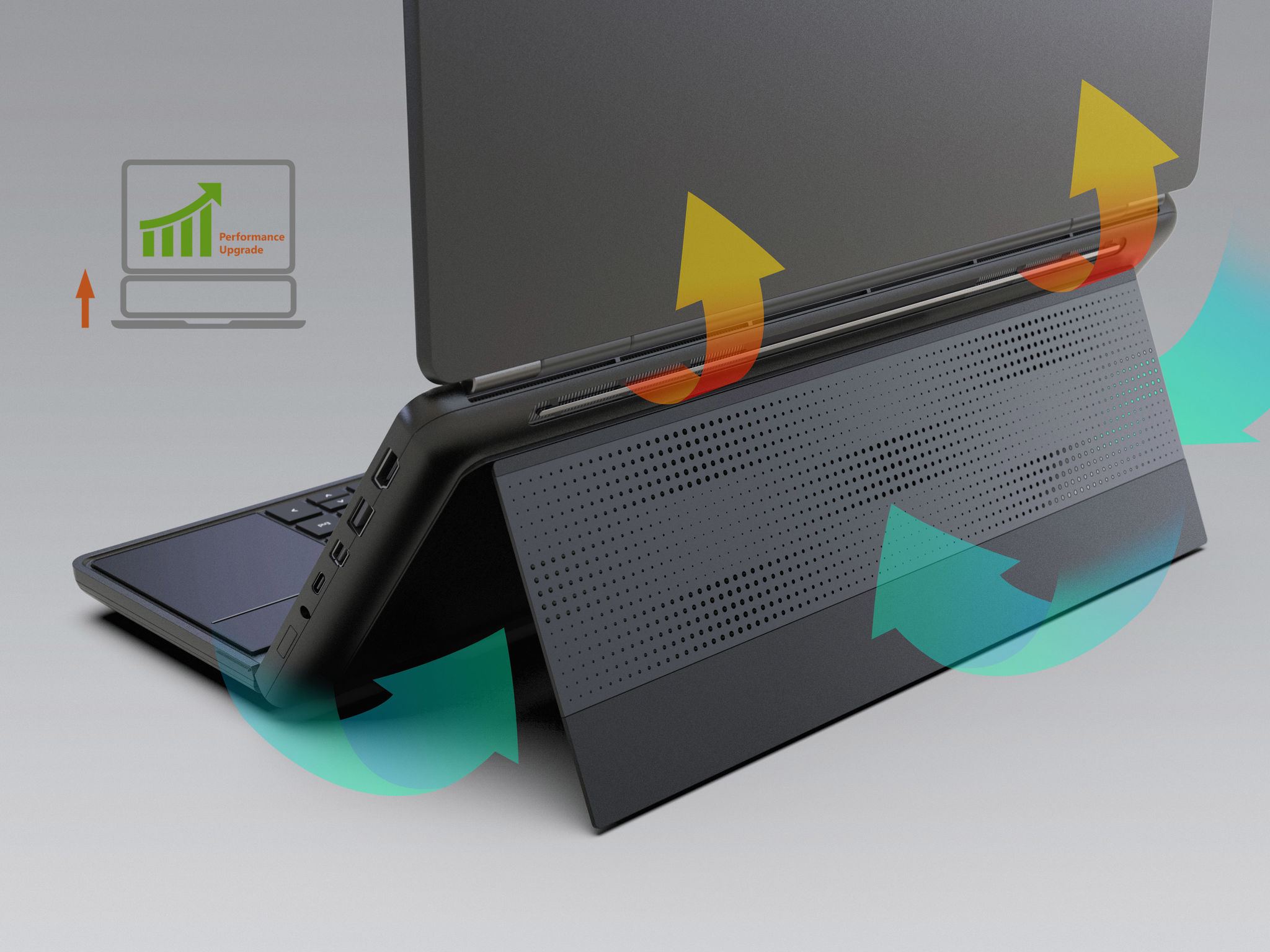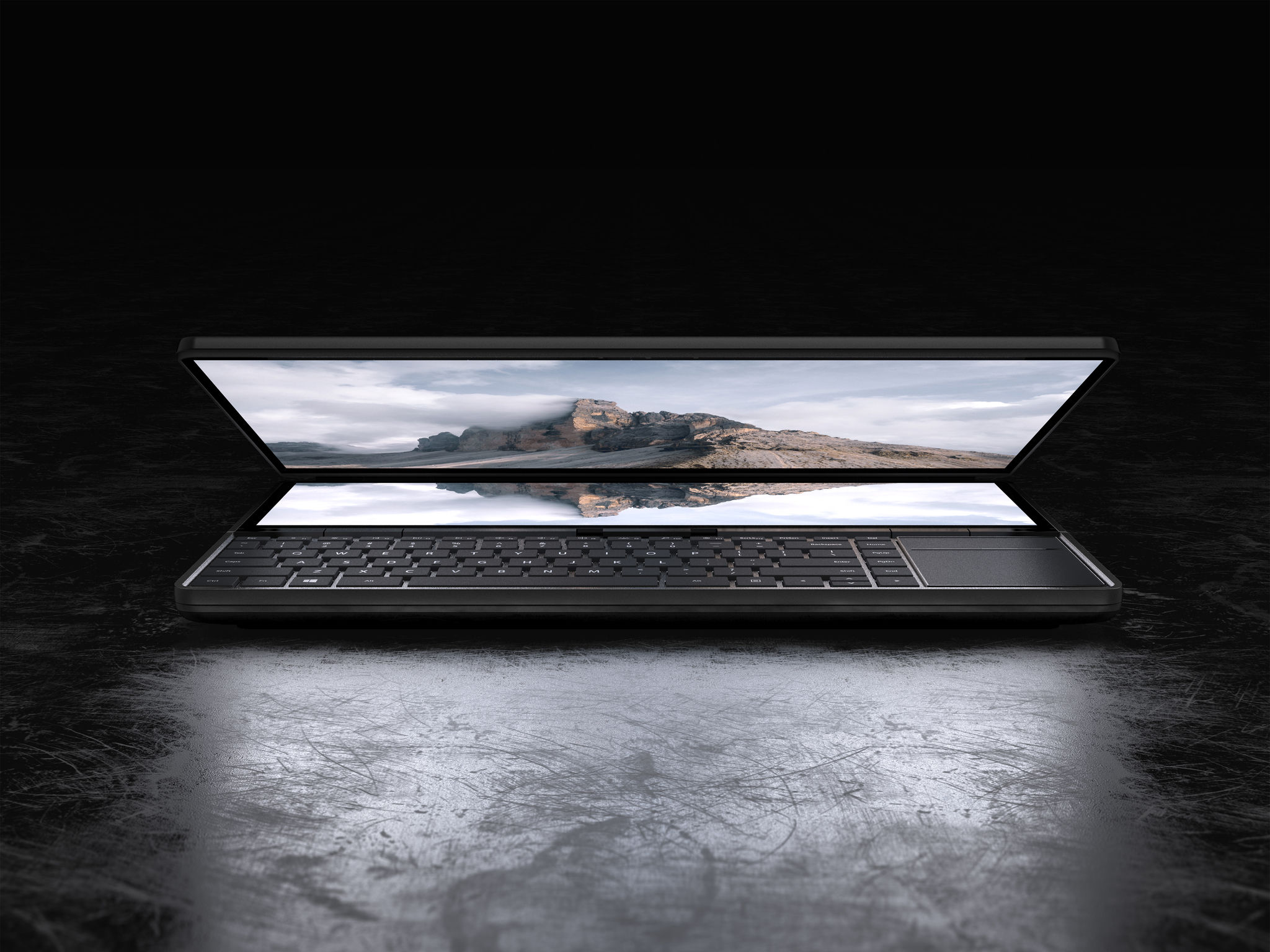 Envision Pro
Dual-display notebook
Compal Electronics Inc.
Envision Pro is a multi-task, dual-display solution that enhances productivity through better organization, along with optimized ergonomics and comfort in a mobile form factor. Simply release the lever to open the back stand in clamshell mode, allowing the user to adjust the main display to height for more efficient visuals that shield against neck strain and eye fatigue. Modular uses like touch-enabled editing, chats, and separate toolbars are well arranged in the middle for streamlined work. An additional advantage of having the device stand taller is creating more space for airflow so the laptop gains thermal benefits for better performance.
Client / Manufacturer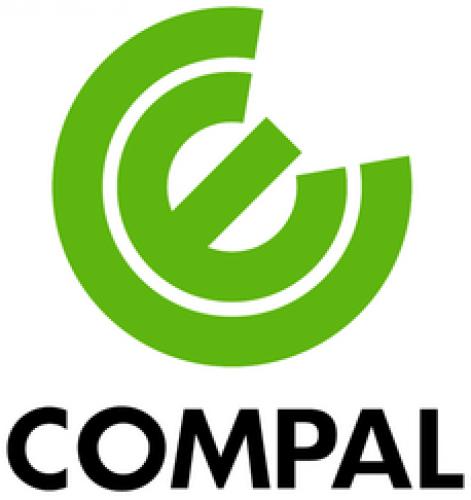 Compal Electronics Inc.
Taipei, TW
Designer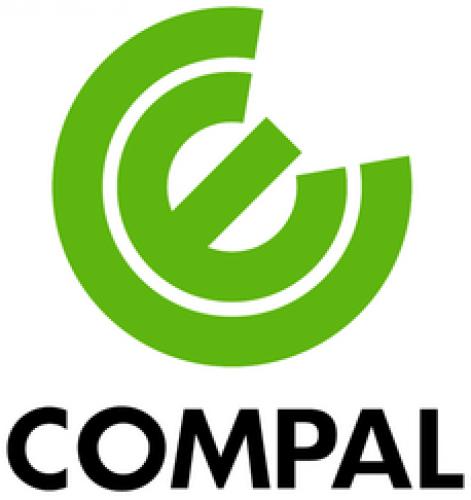 Compal Experience Design
Taipei, TW