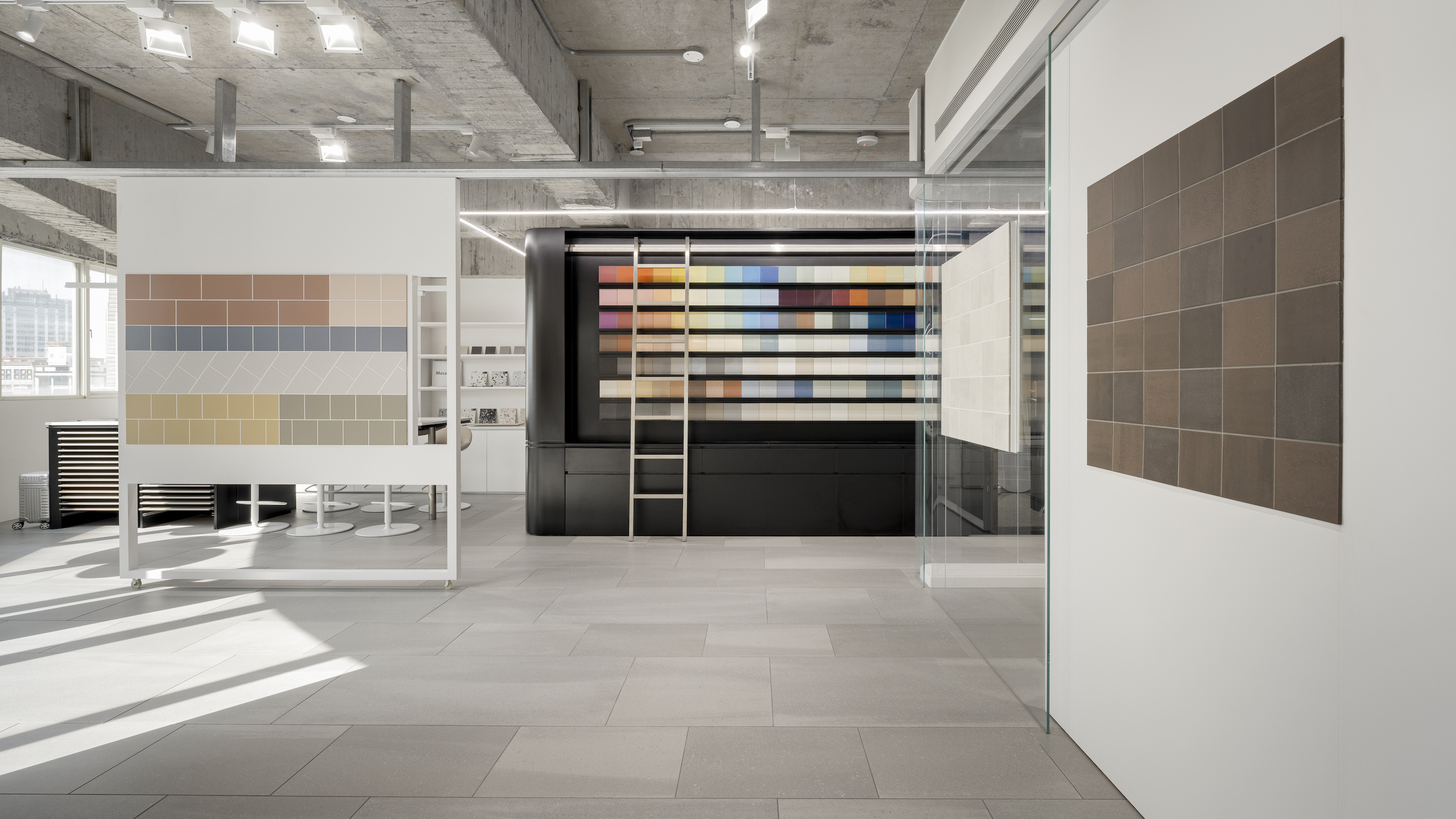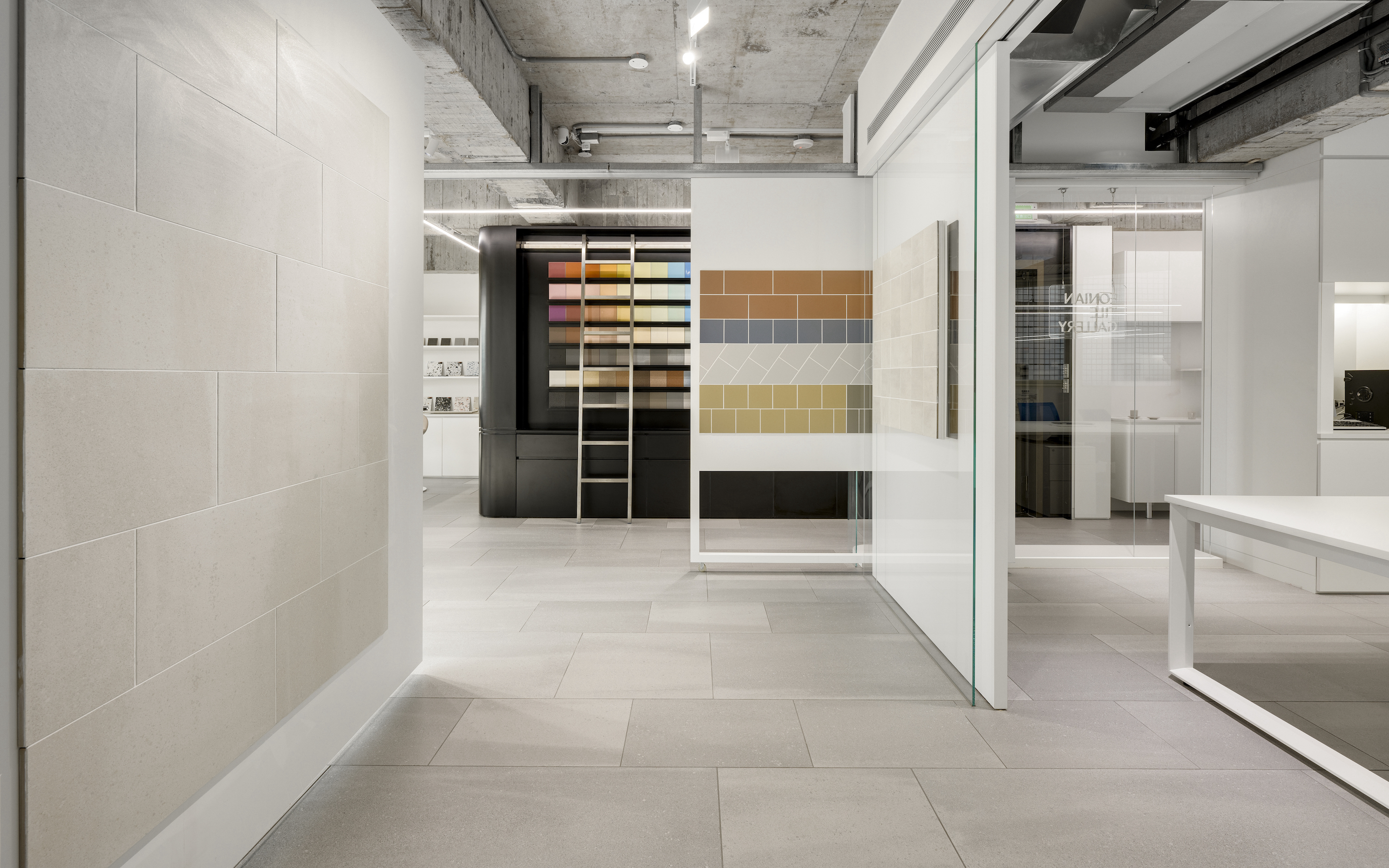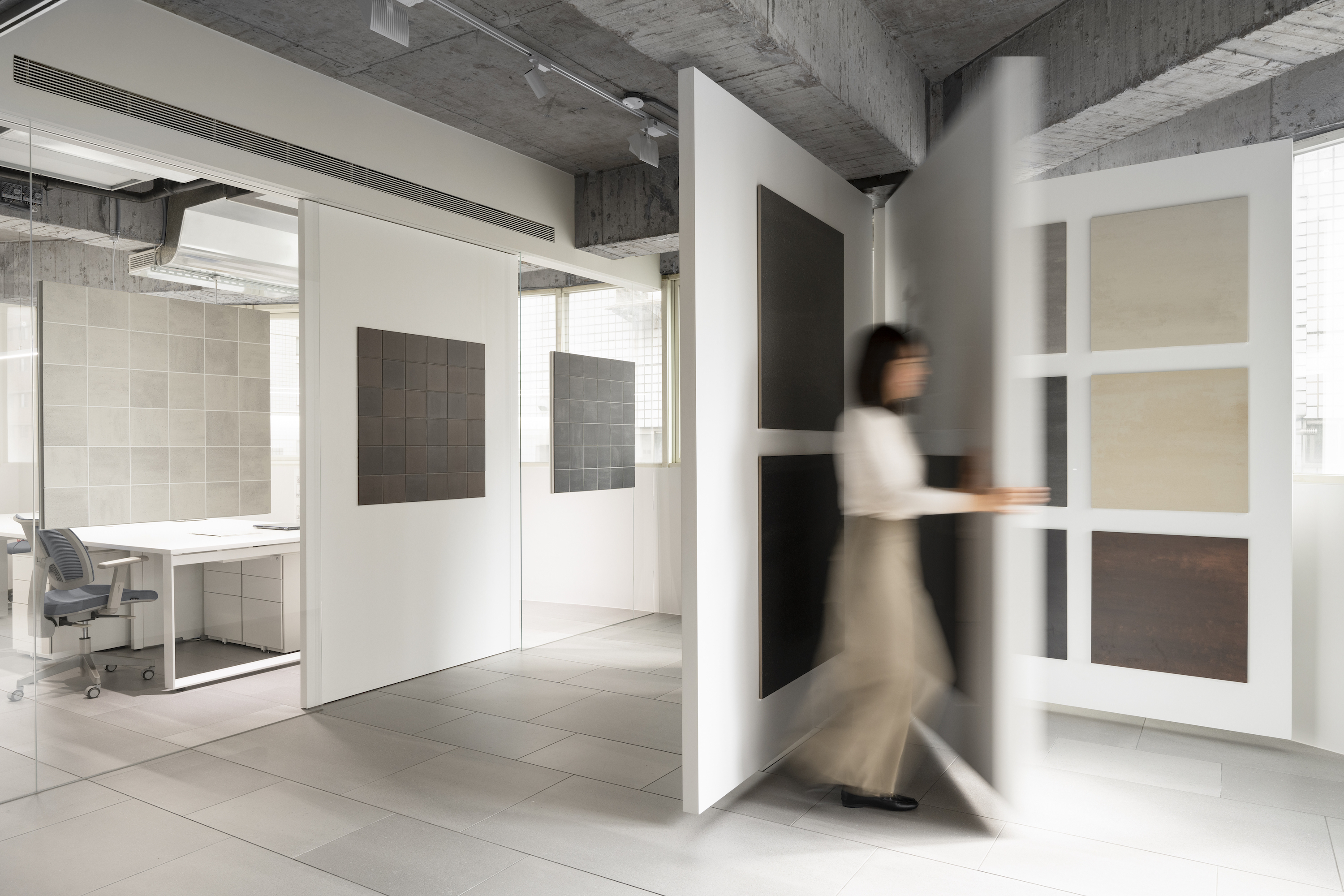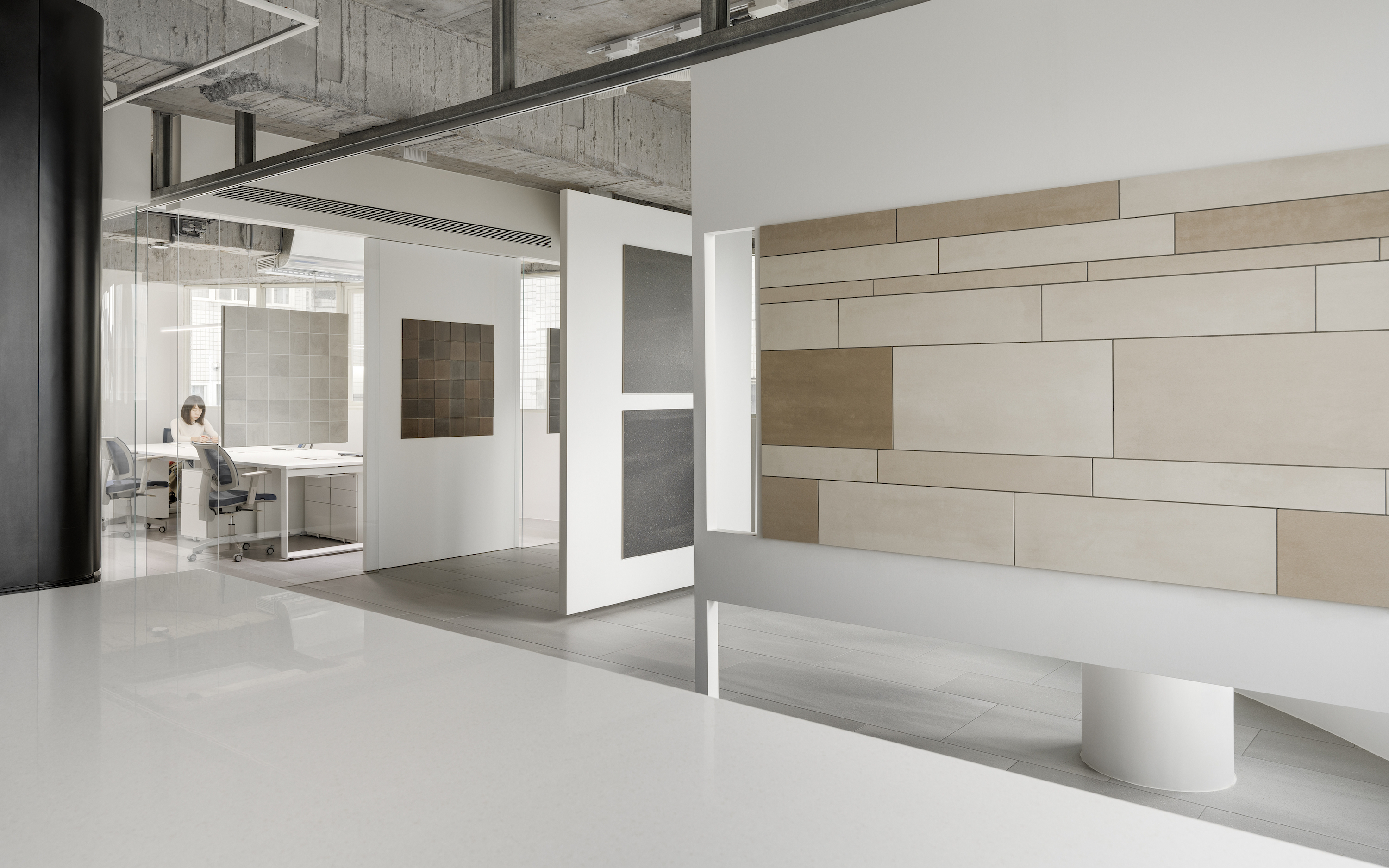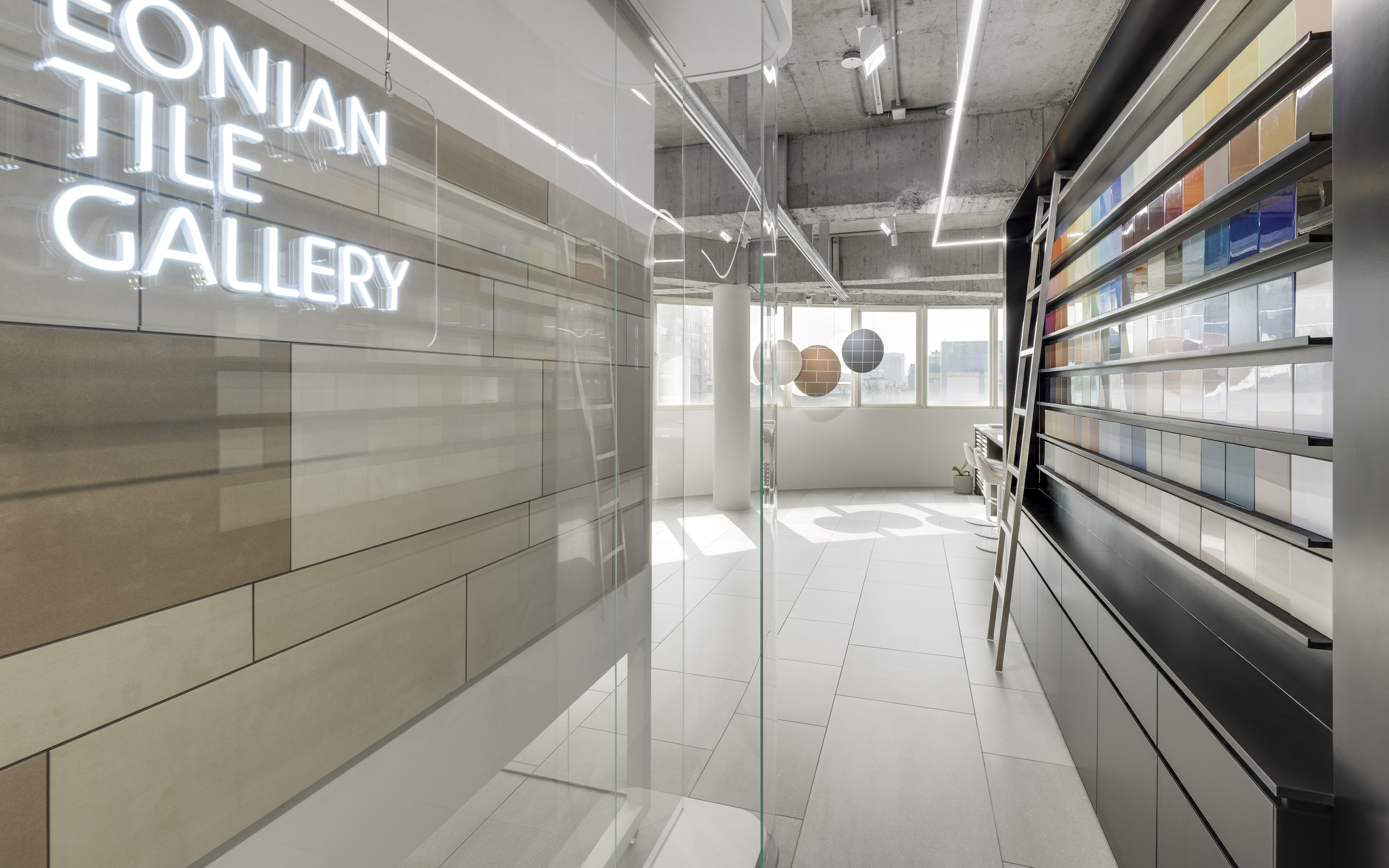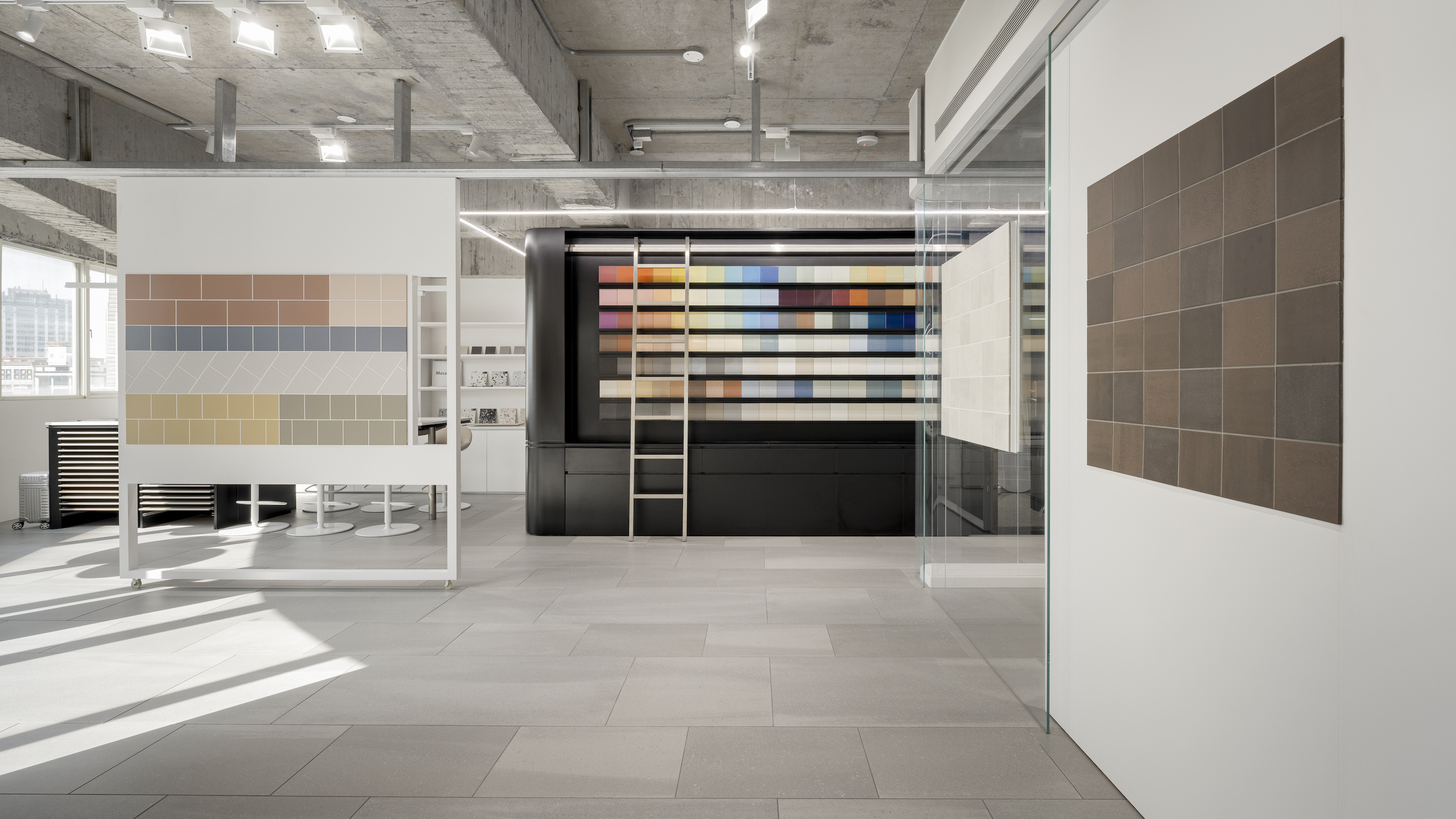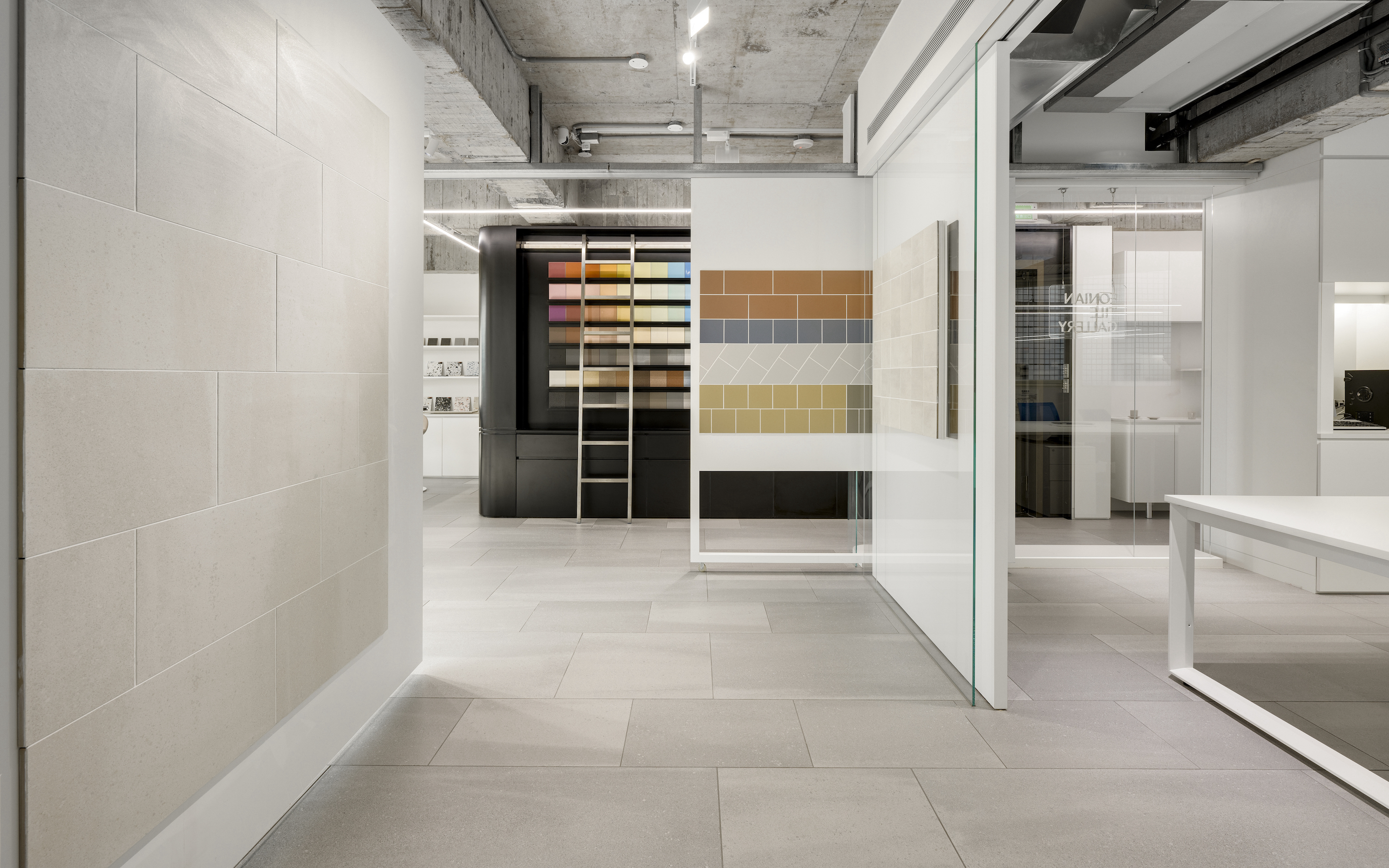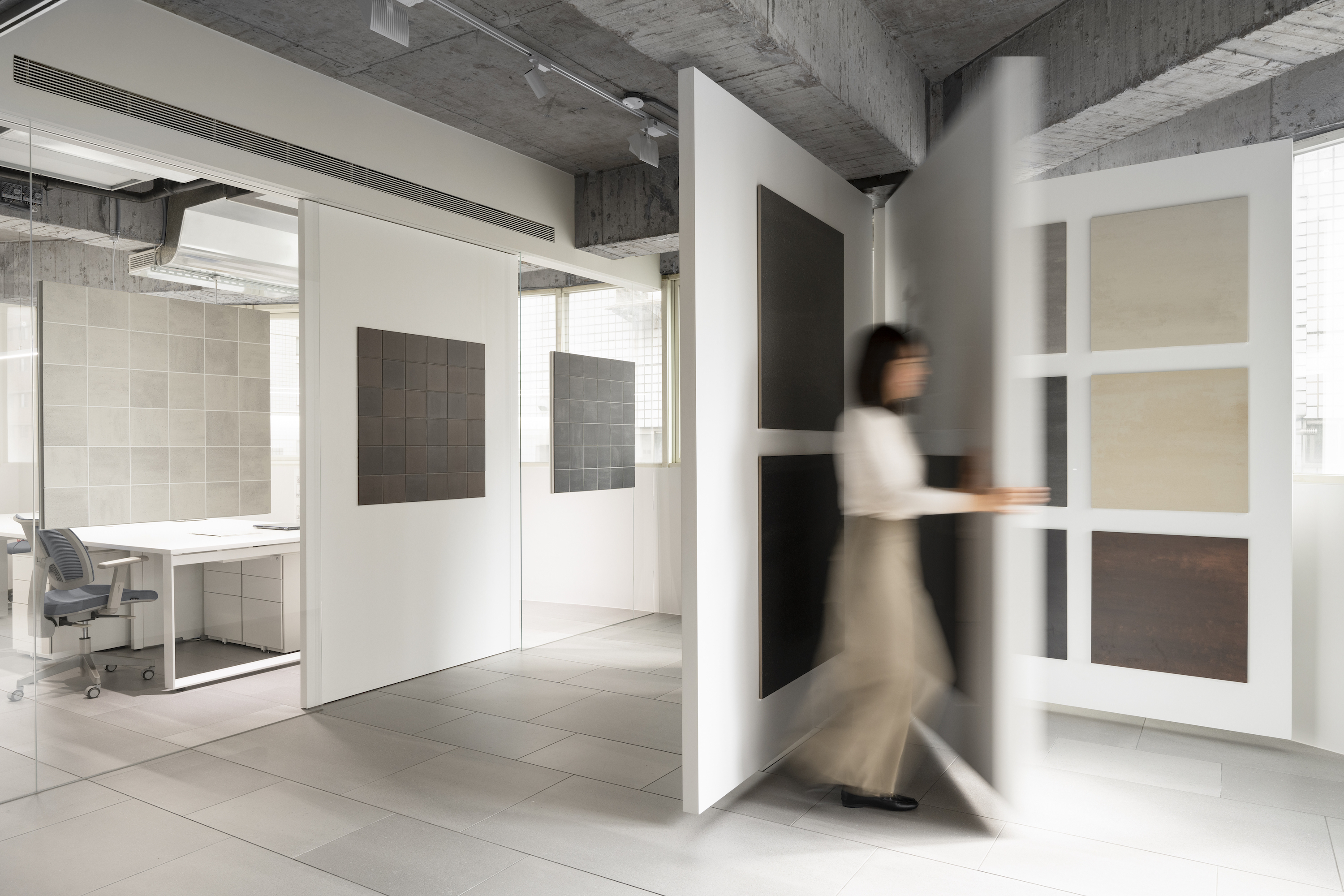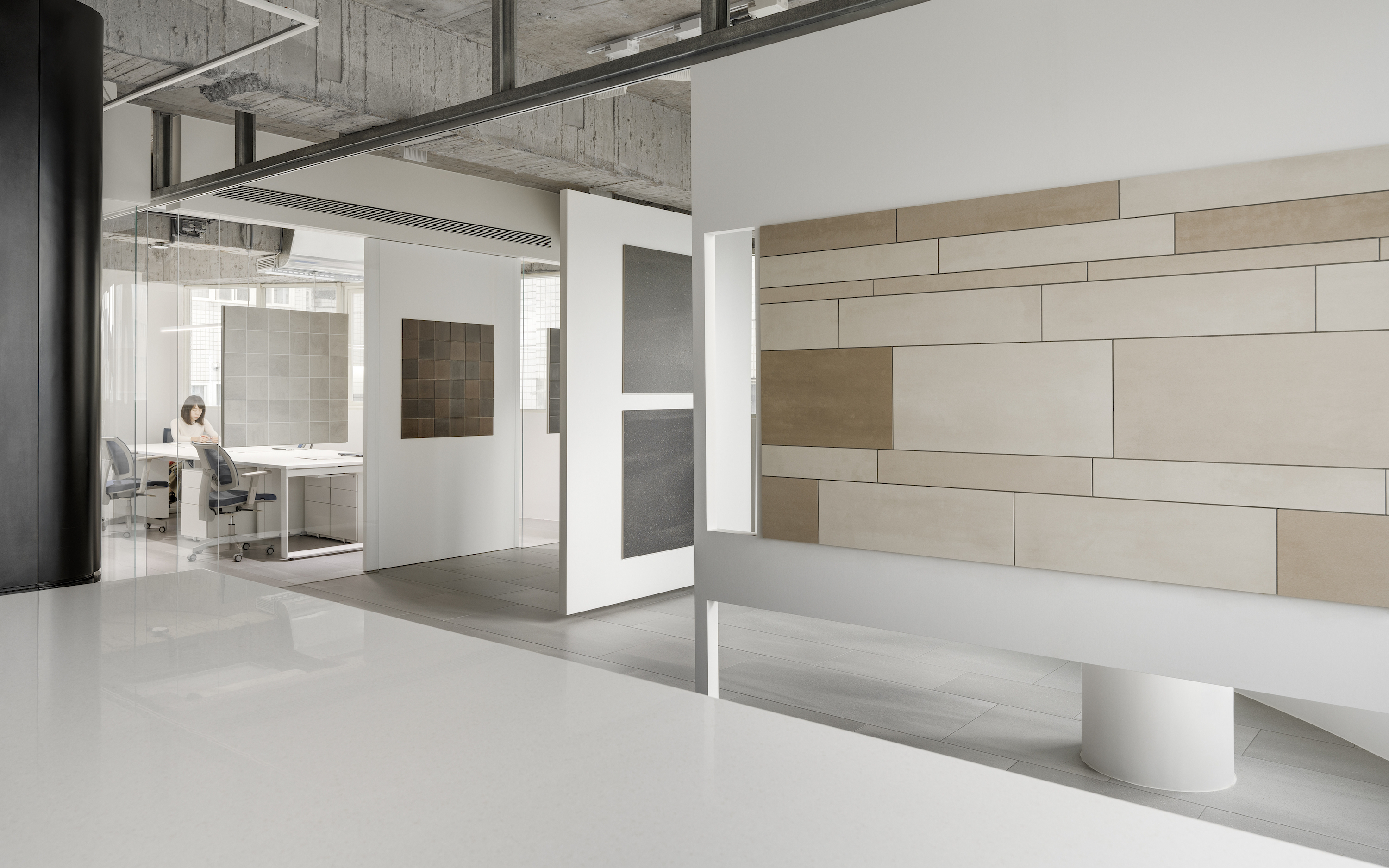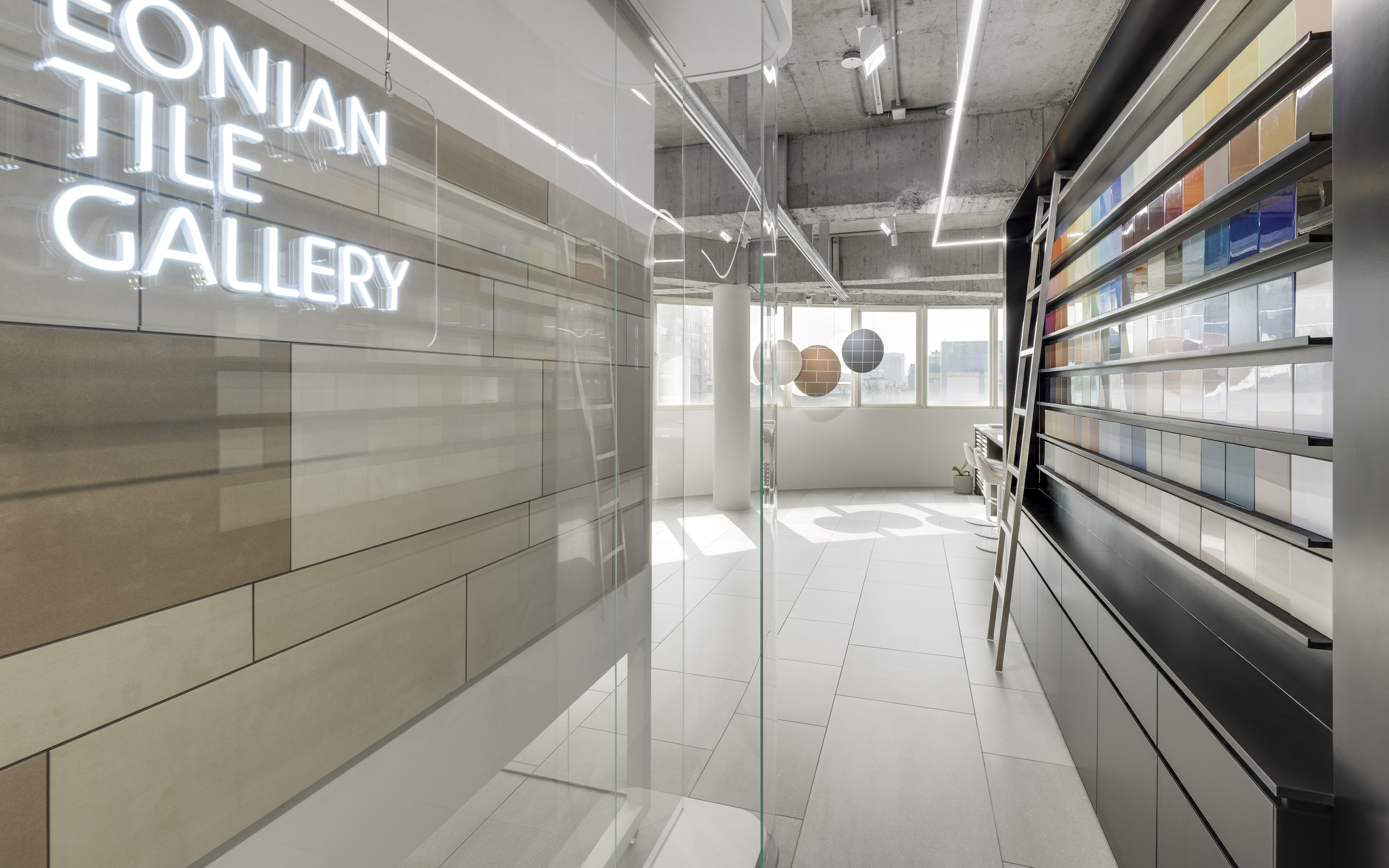 Eonian Tile Gallery MOSA
Office and Showroom
The tile distributor Enonian needs an 80-sqm warehouse to be renovated into a space with an office, showroom, teaching studio, and presentation area. Inspired by the concept of an art gallery with the century-old brand MOSA as a centerpiece, our design features tiles as artworks, making customers' selecting experience an aesthetic journey. The staggered, detached design and glass volumes give this multifunctional space a weightless look. The flexible displays lead to efficient space use and lend the vertical surfaces various looks. Exposed ceiling and simple design echo Enonian's focus on quality and distinguish it from other tile merchants.
Client / Manufacturer
Designer
BH Interior Design Ltd.
Taipei, TW