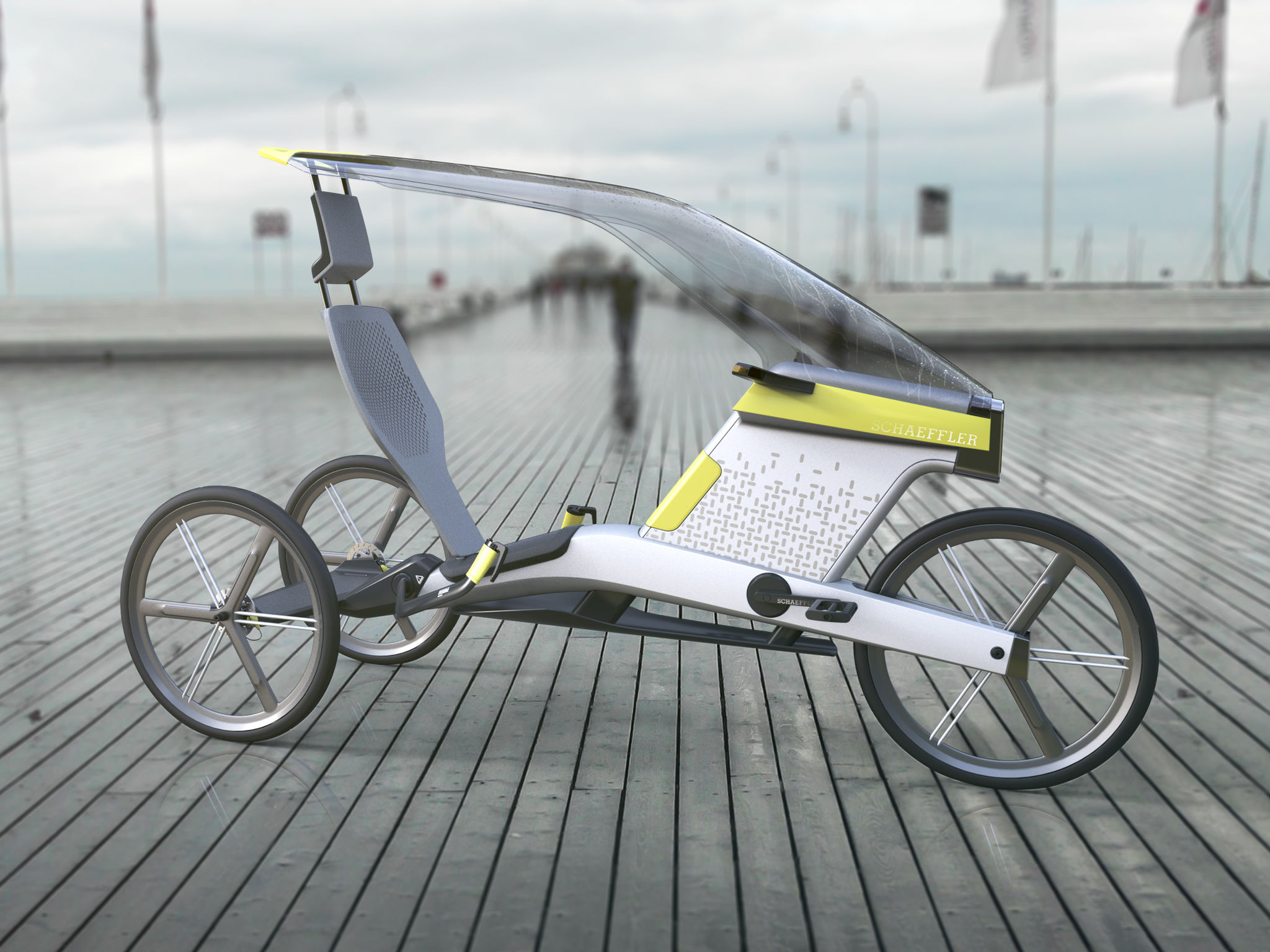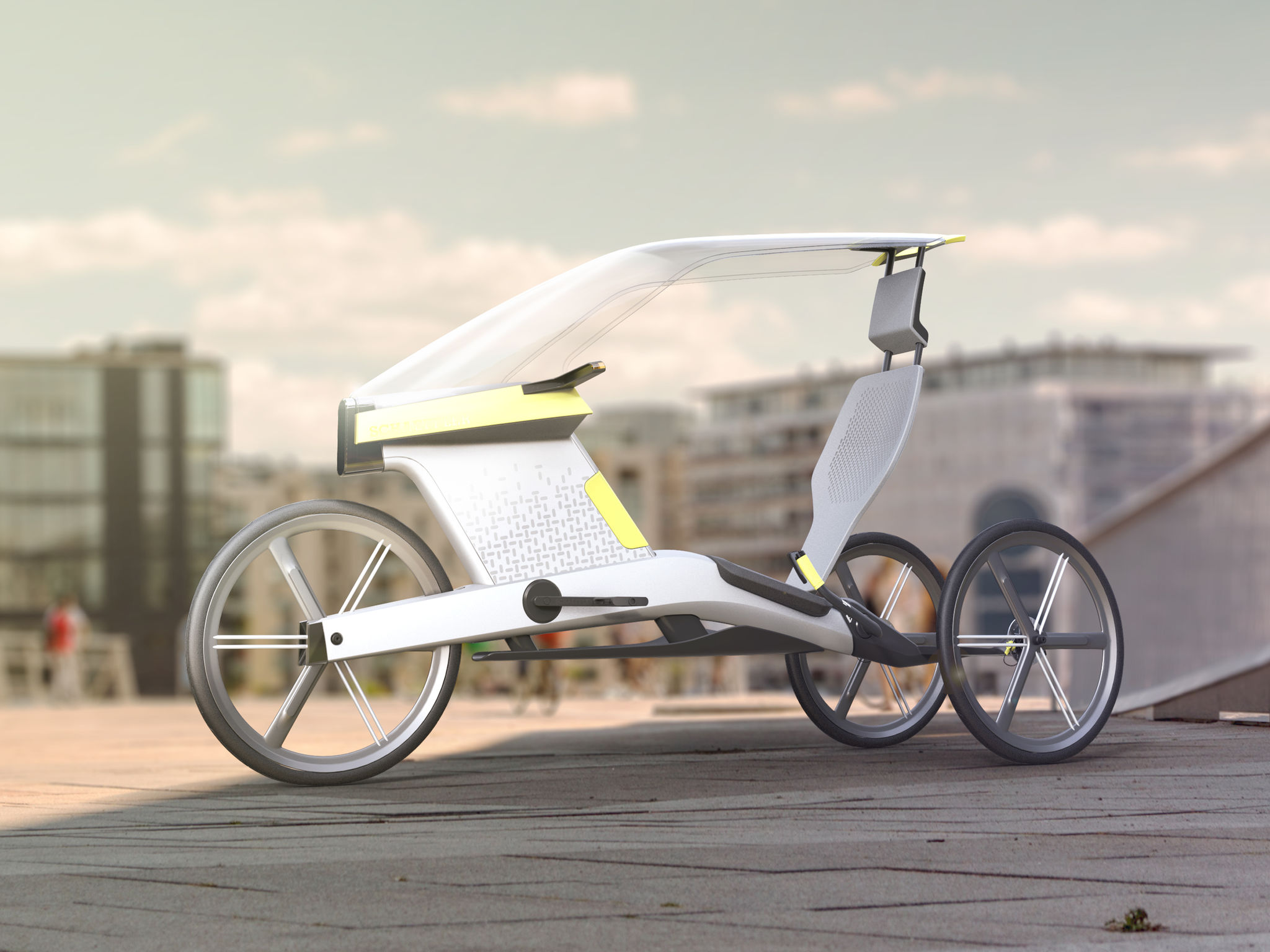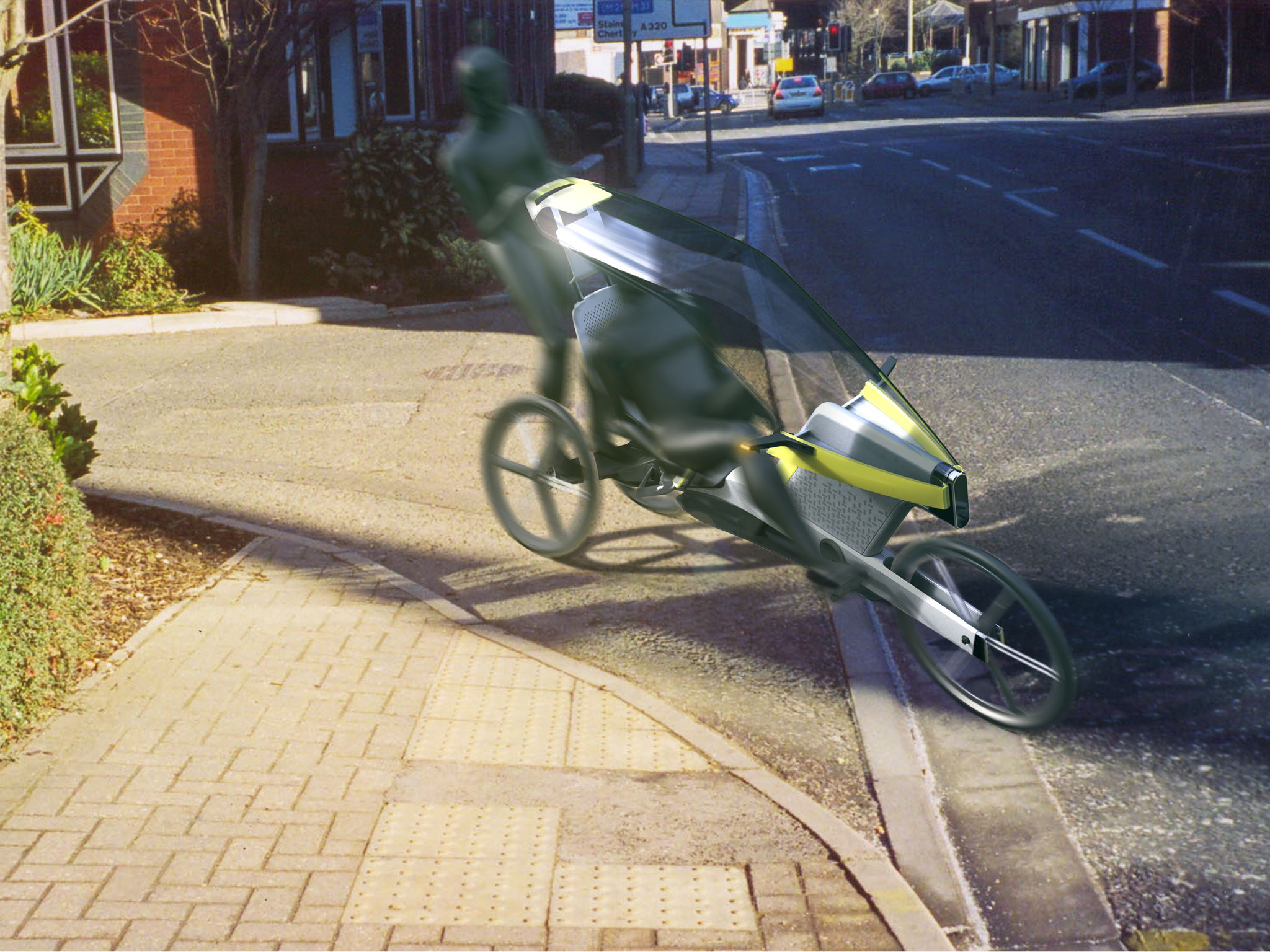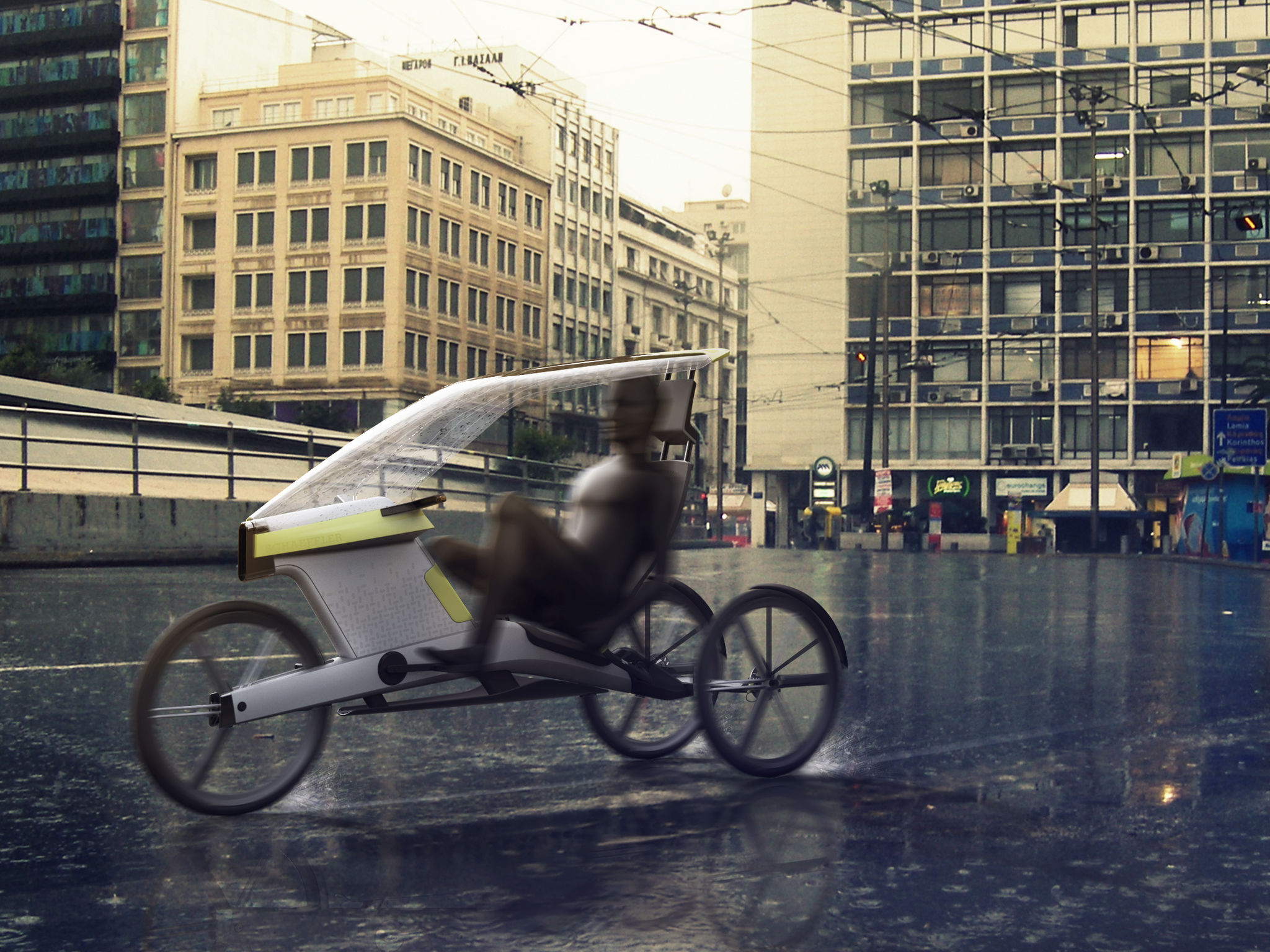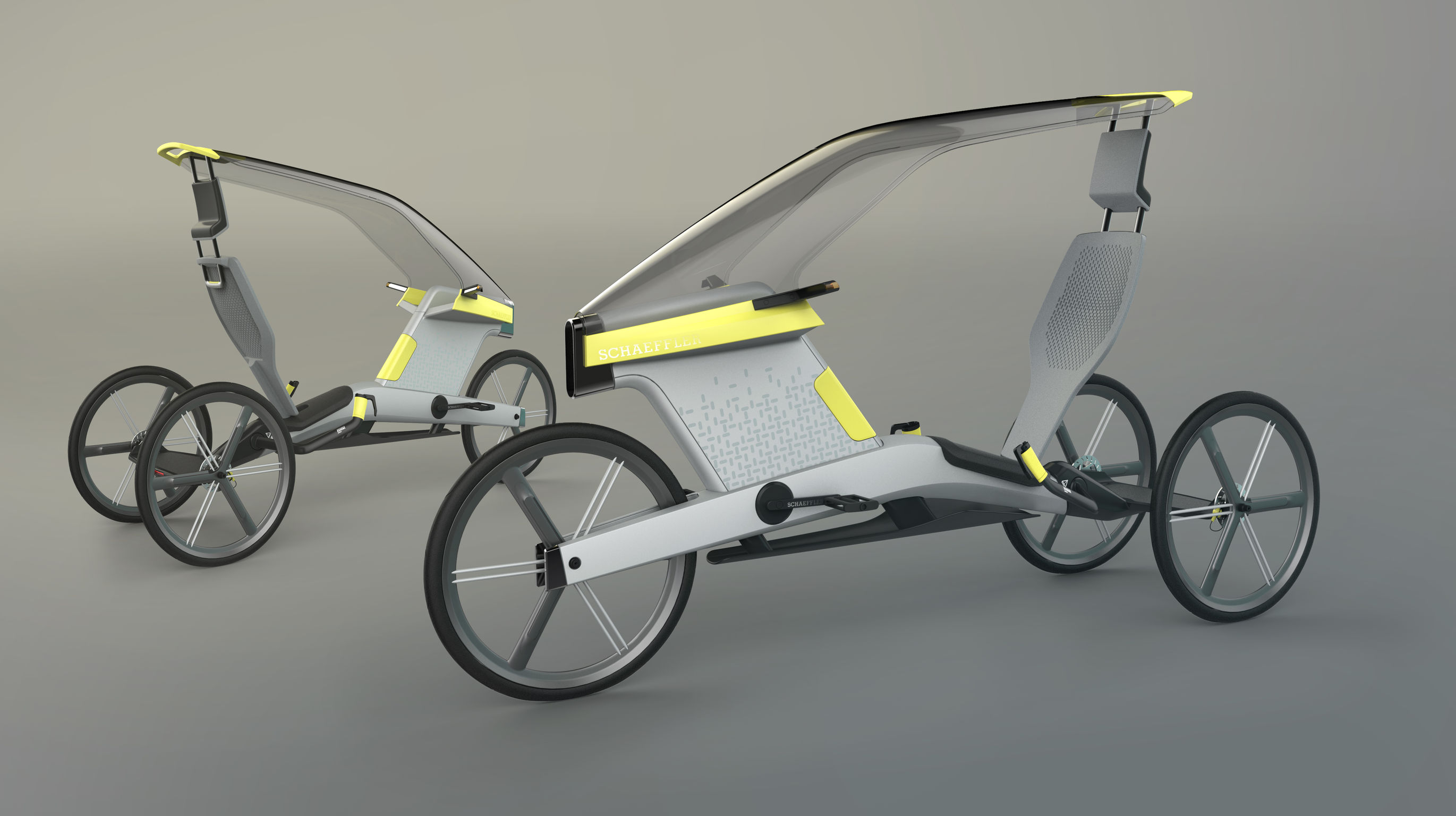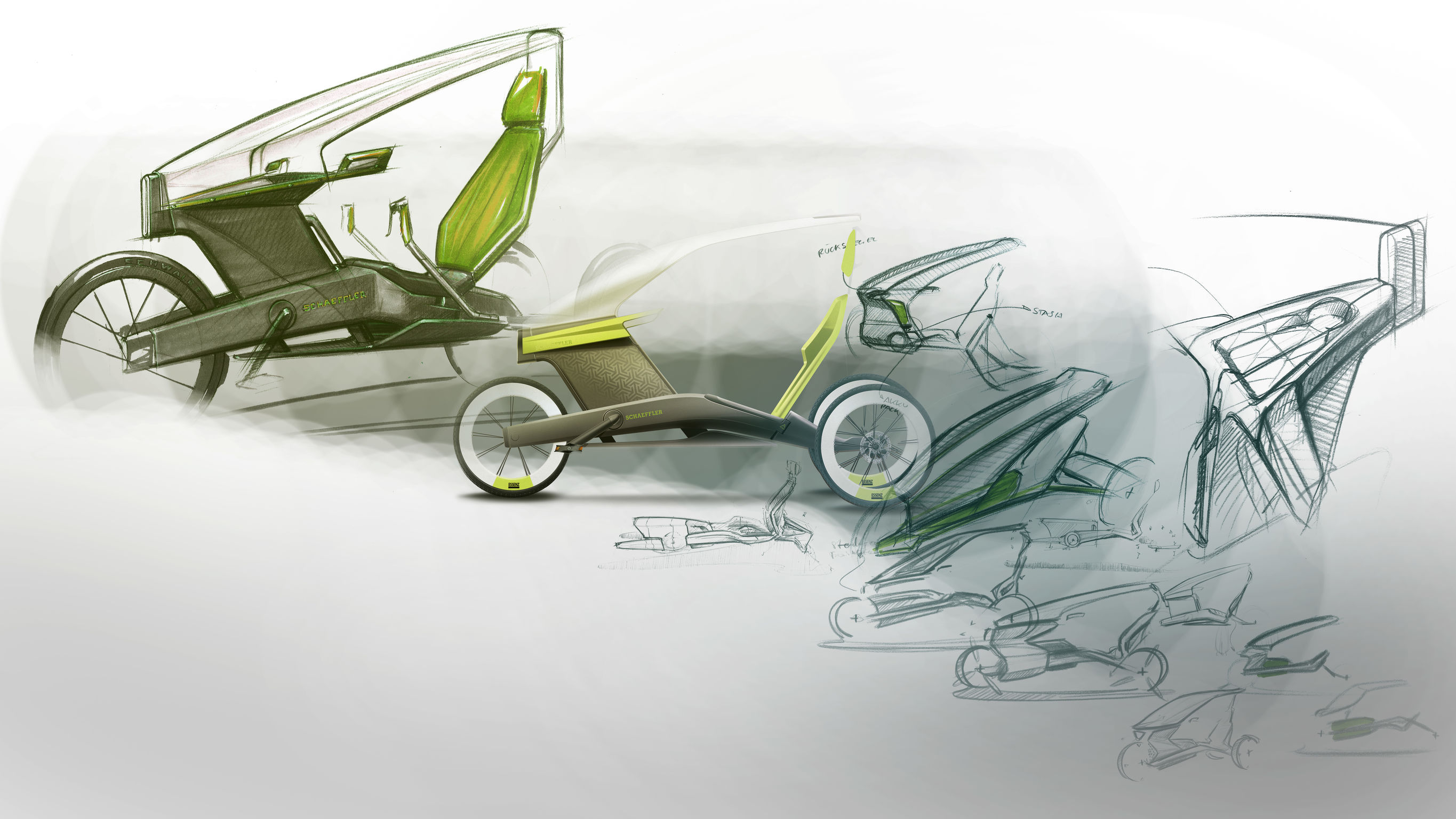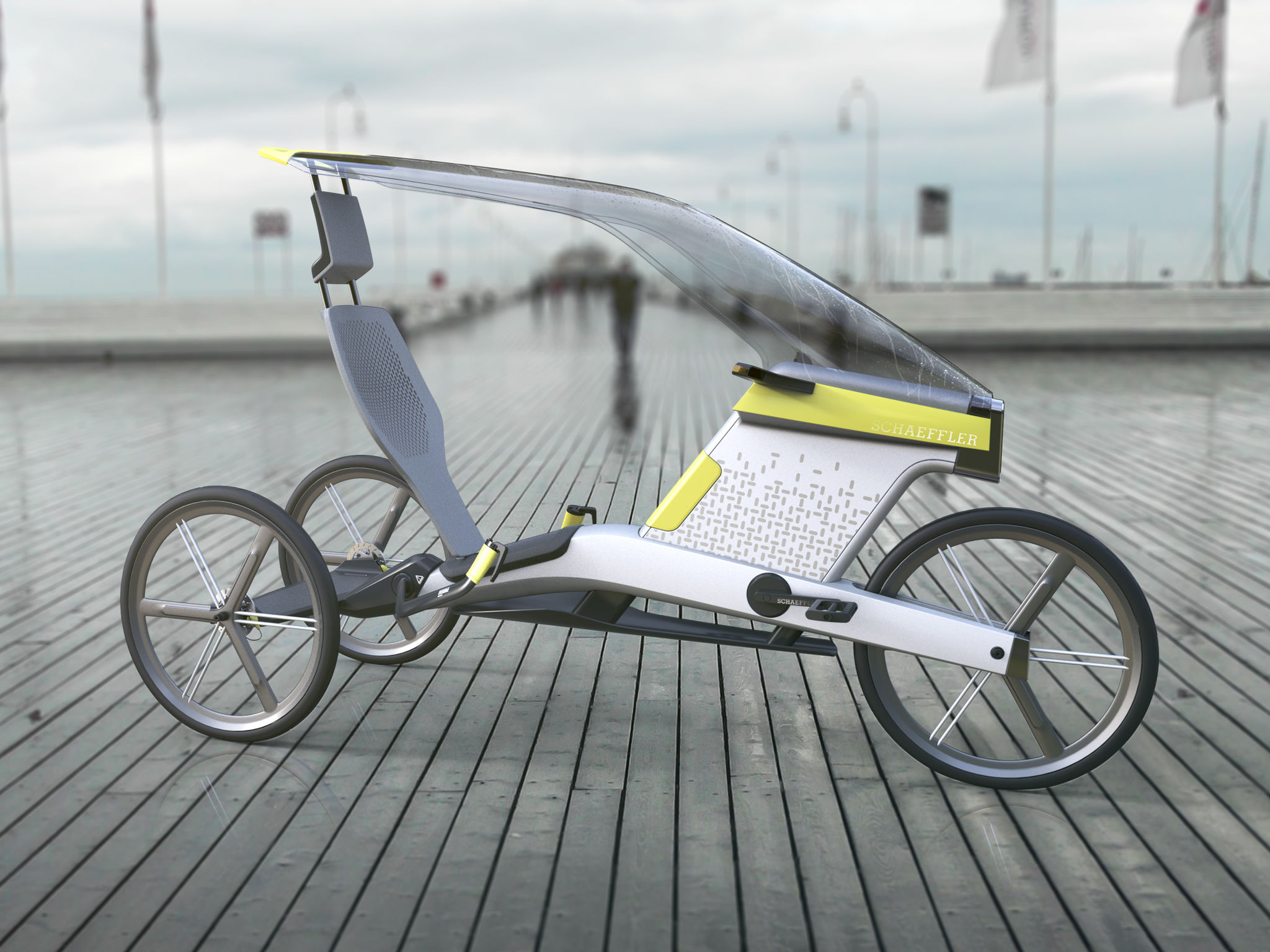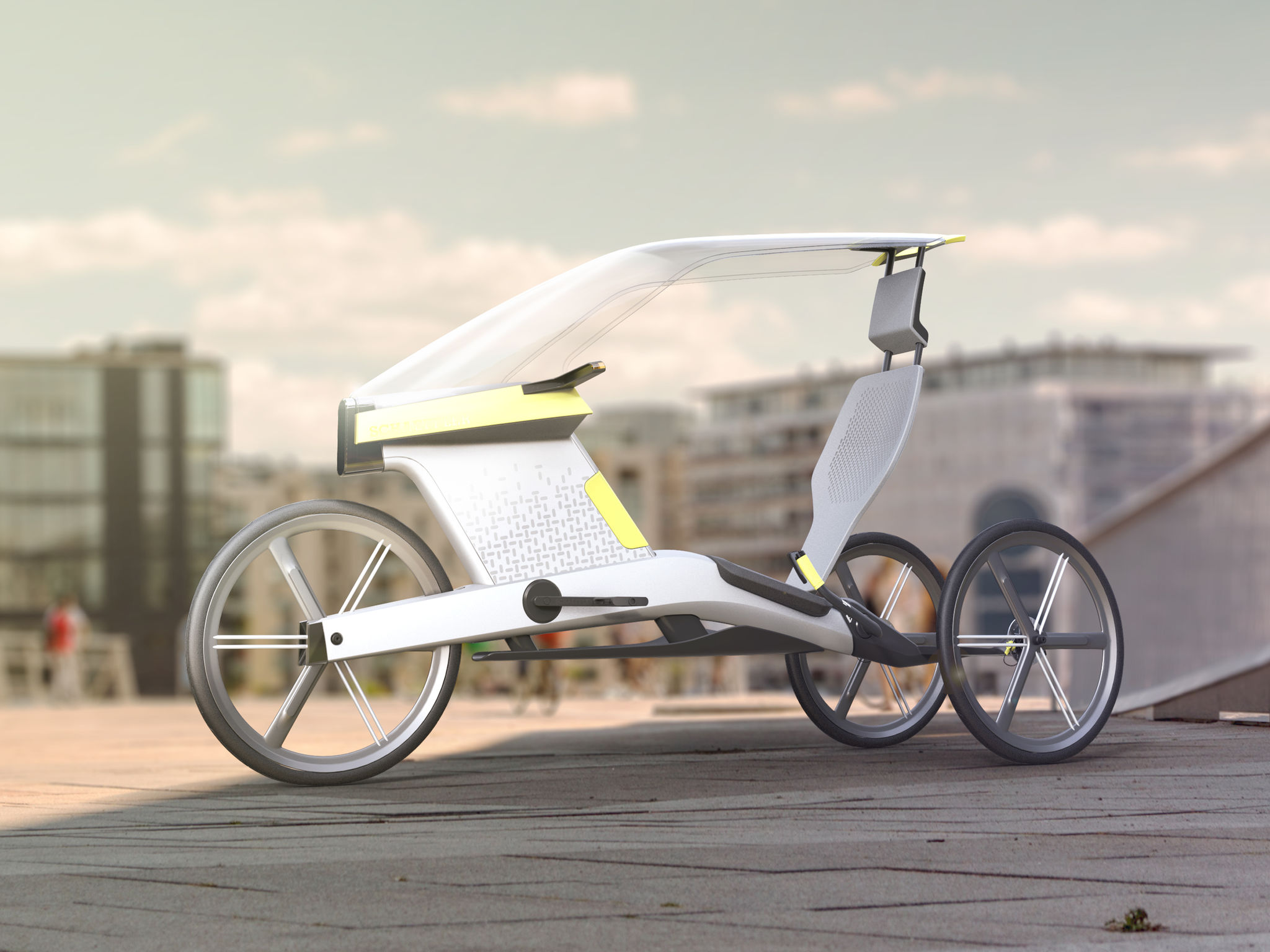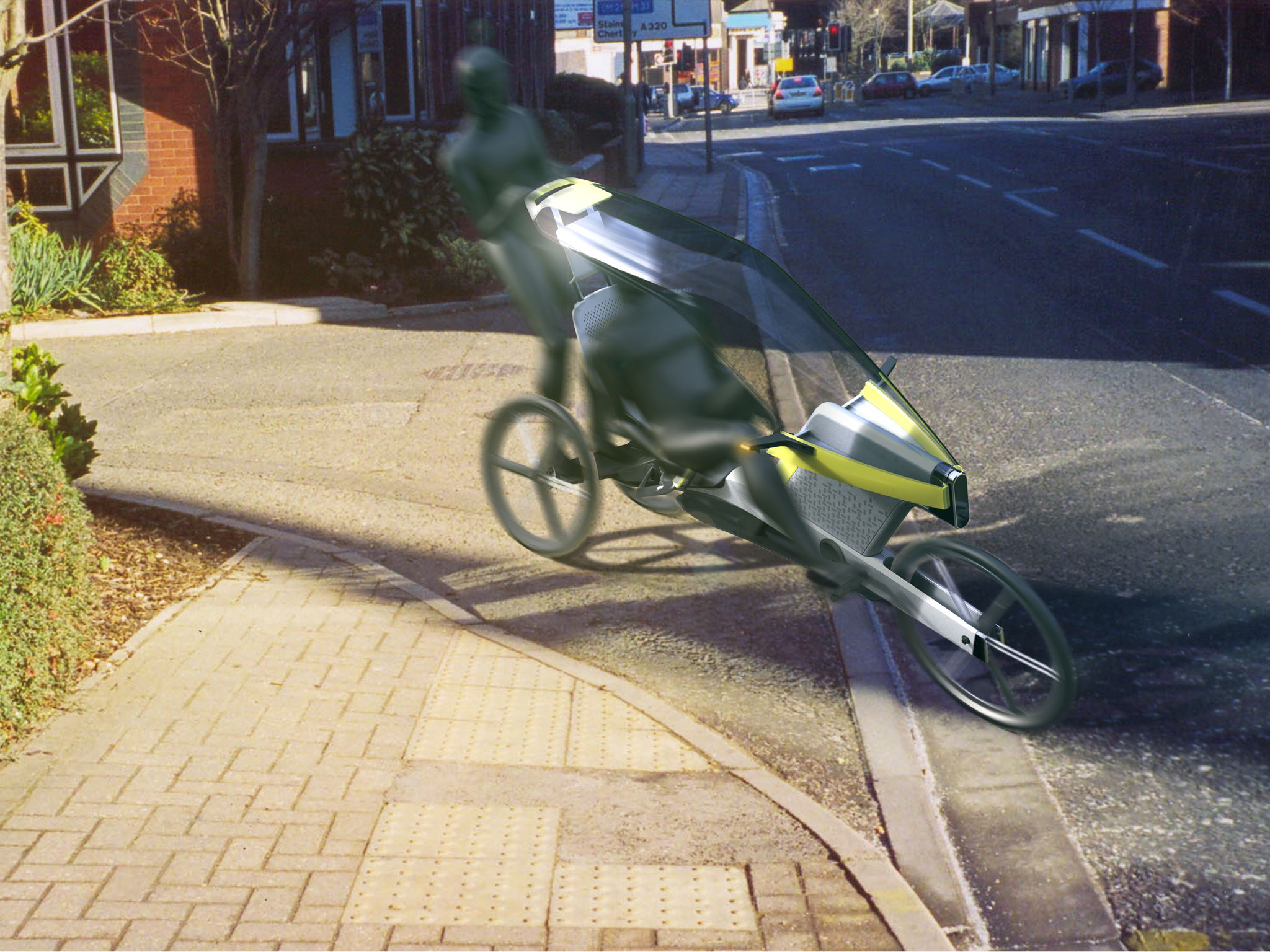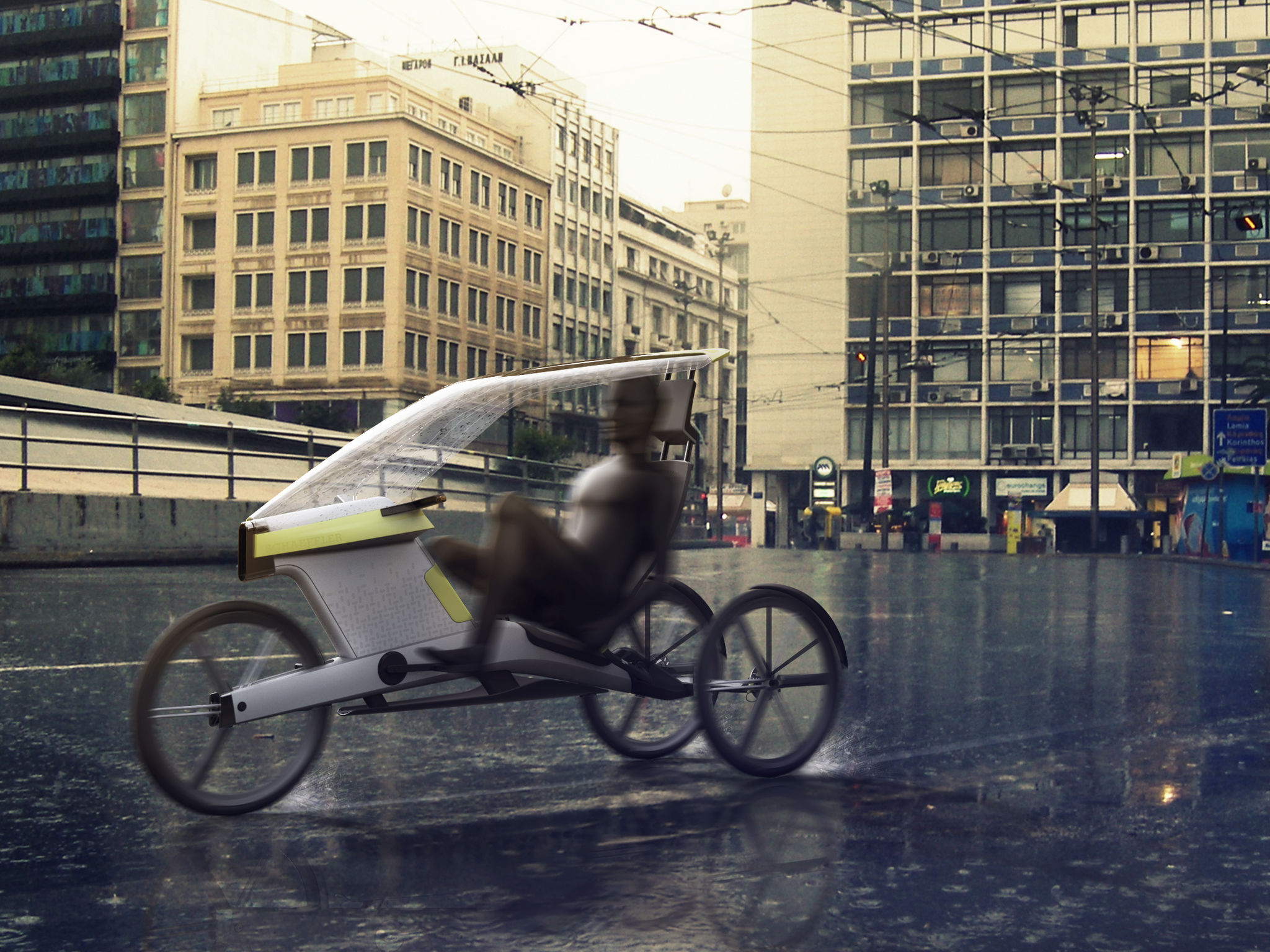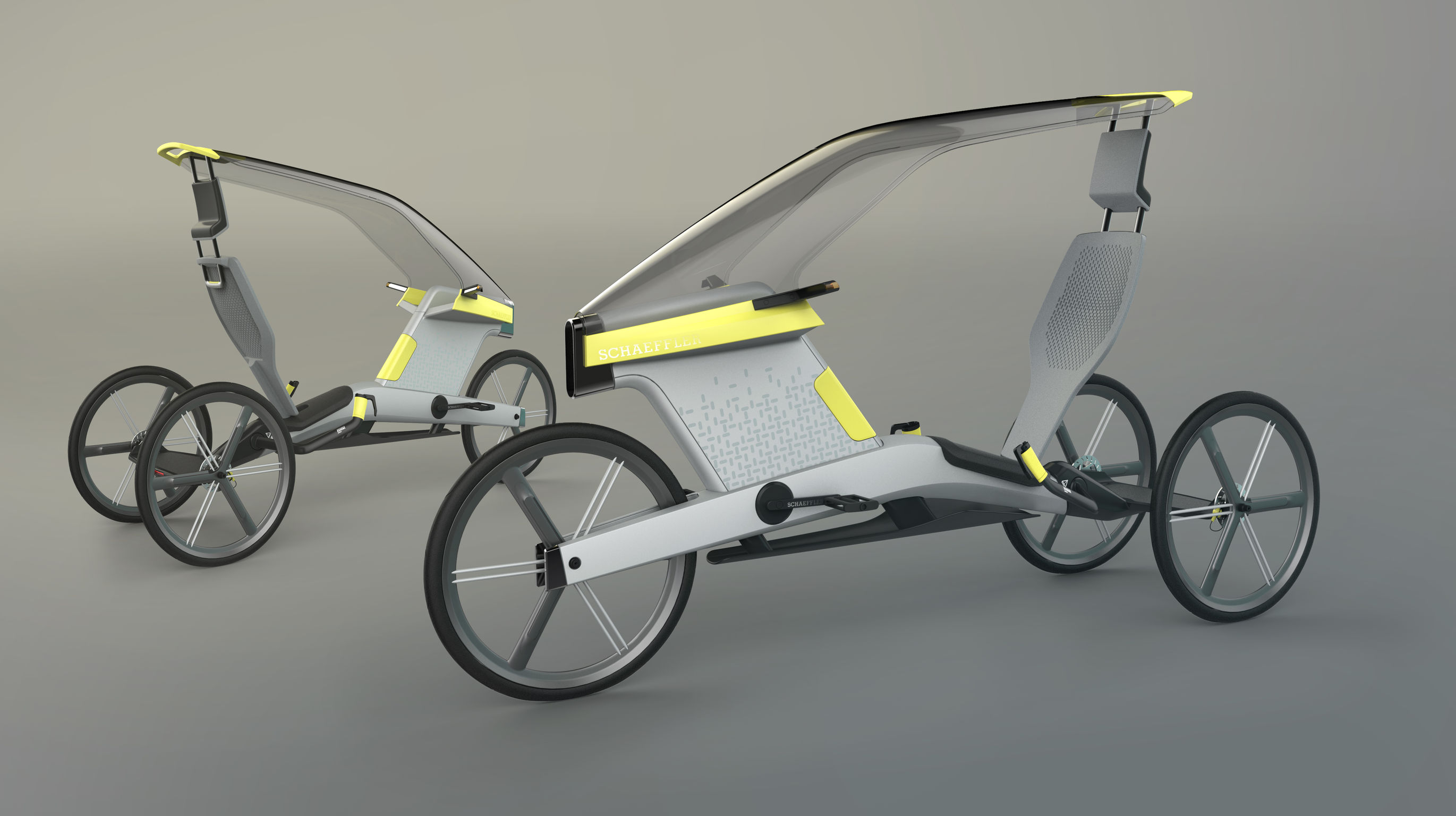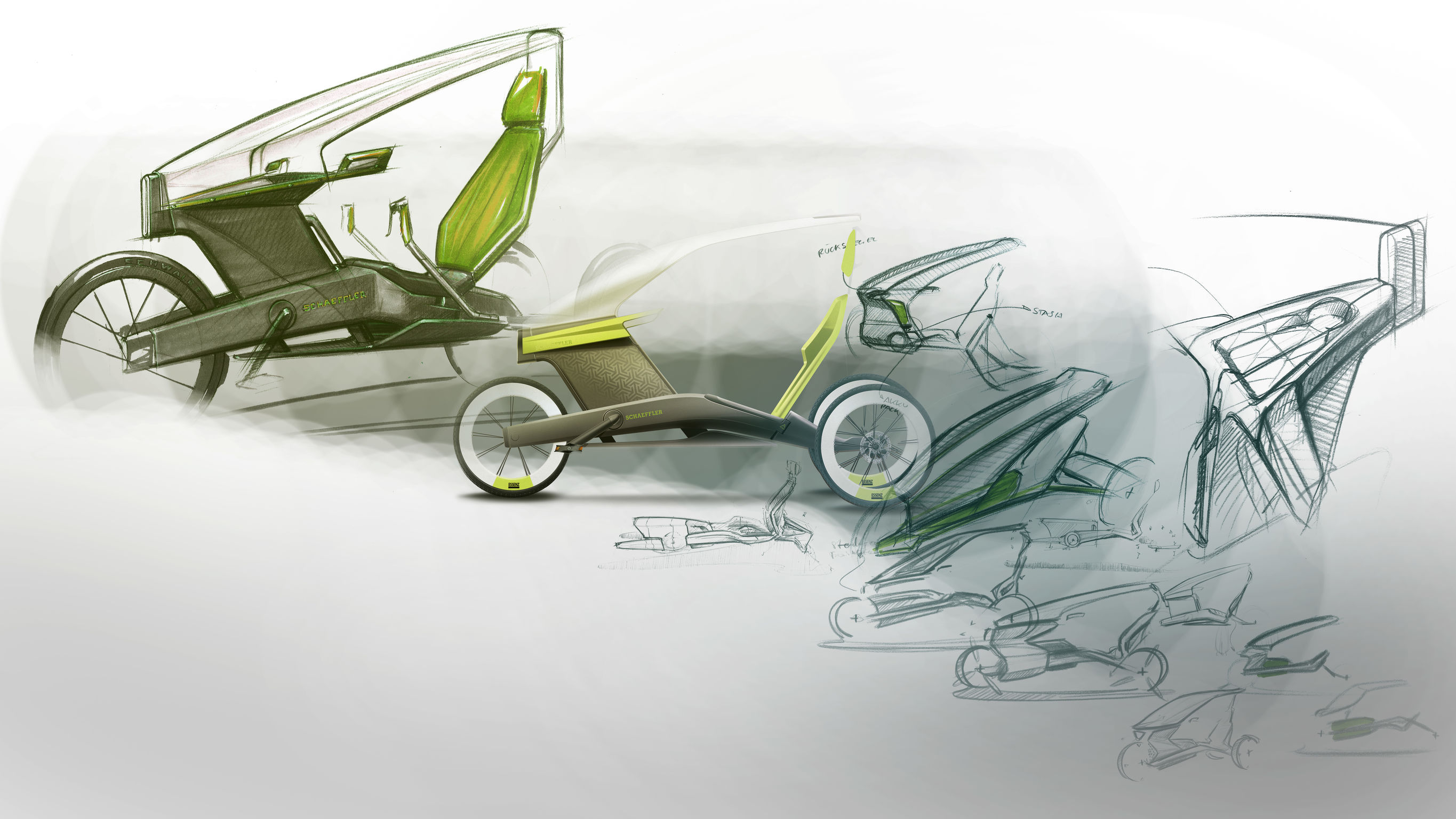 Essenz
Urban Pedelec
Urban areas are overwhelmed by daily traffic and cities are looking for alternative mobility solutions to reduce CO2 emissions. Metropolises like Copenhagen have already started to build bicycle highways to support this megatrend. Essenz is a pedelec for everyday use in urban environments and in all weather conditions. The articulated steering allows riding fast through the urban jungle and guarantees a unique carving experience for the driver. An acrylic hood keeps the driver dry in all weather conditions, while not enclosing him or her, thus maintaining the feeling of a bicycle. Essenz relies on a reduced technical package which keeps costs low.
JURY STATEMENT
This concept of a city pedelec for daily commuting covers all design issues of such a vehicle in a very keen and aesthetic way. Transparency, easy understanding of product features, integration into urban environment, clean technology, simple components for easy and efficient production. Necessity like basic weather protection is executed very well, as well as a clear defined cargo platform. Everything matches into shape and offers an inviting appearance. Details and links are very coherent and convincing. The whole concept with its clear design is aesthetically on a very high level for use. An inviting product for our daily life.
WINNER STATEMENT
We are sincerely honored and grateful to win the iF STUDENT DESIGN AWARD 2016. It's a great chance for us to share our way of design and the way we imagine our future.
UNIVERSITY