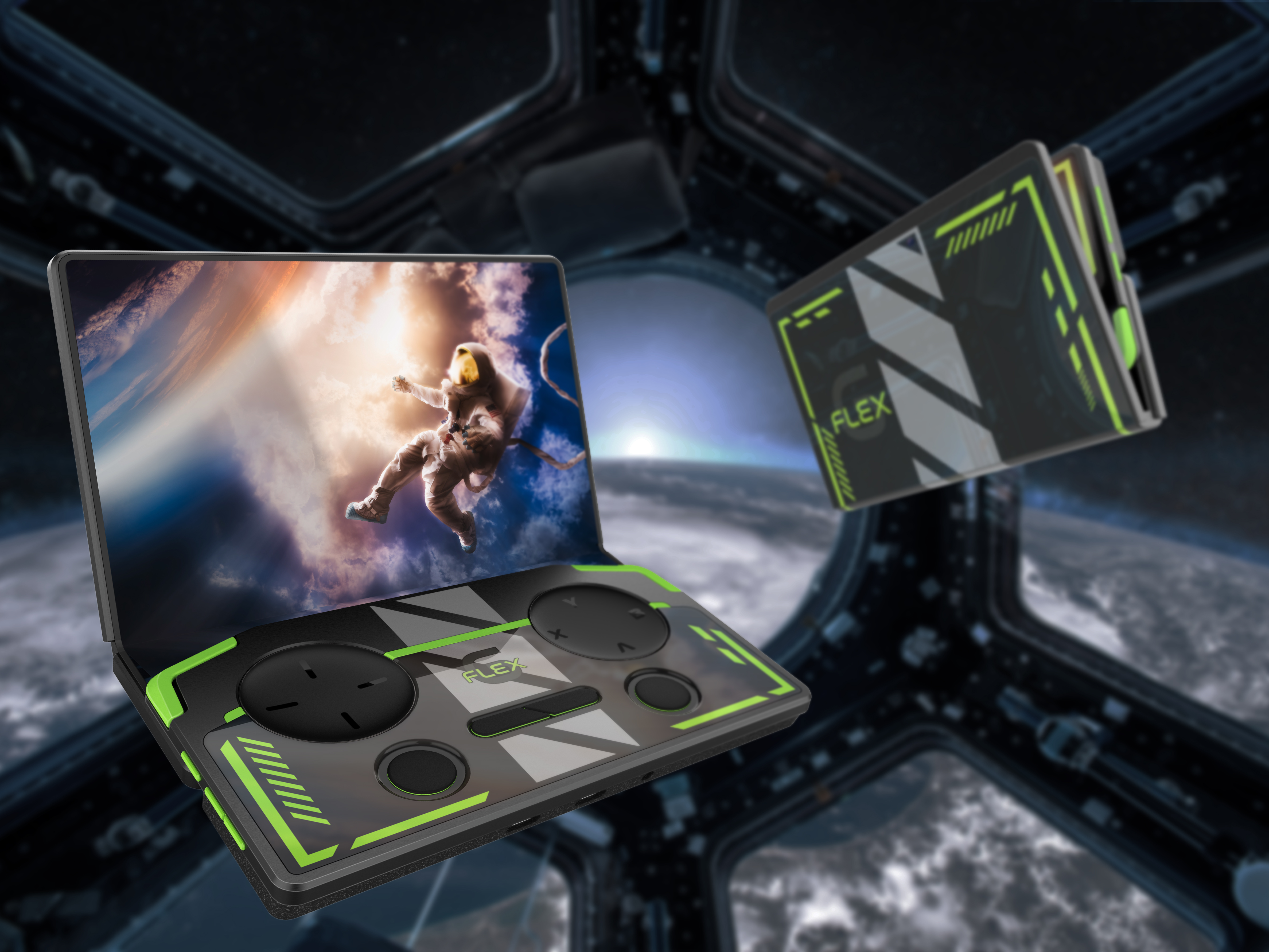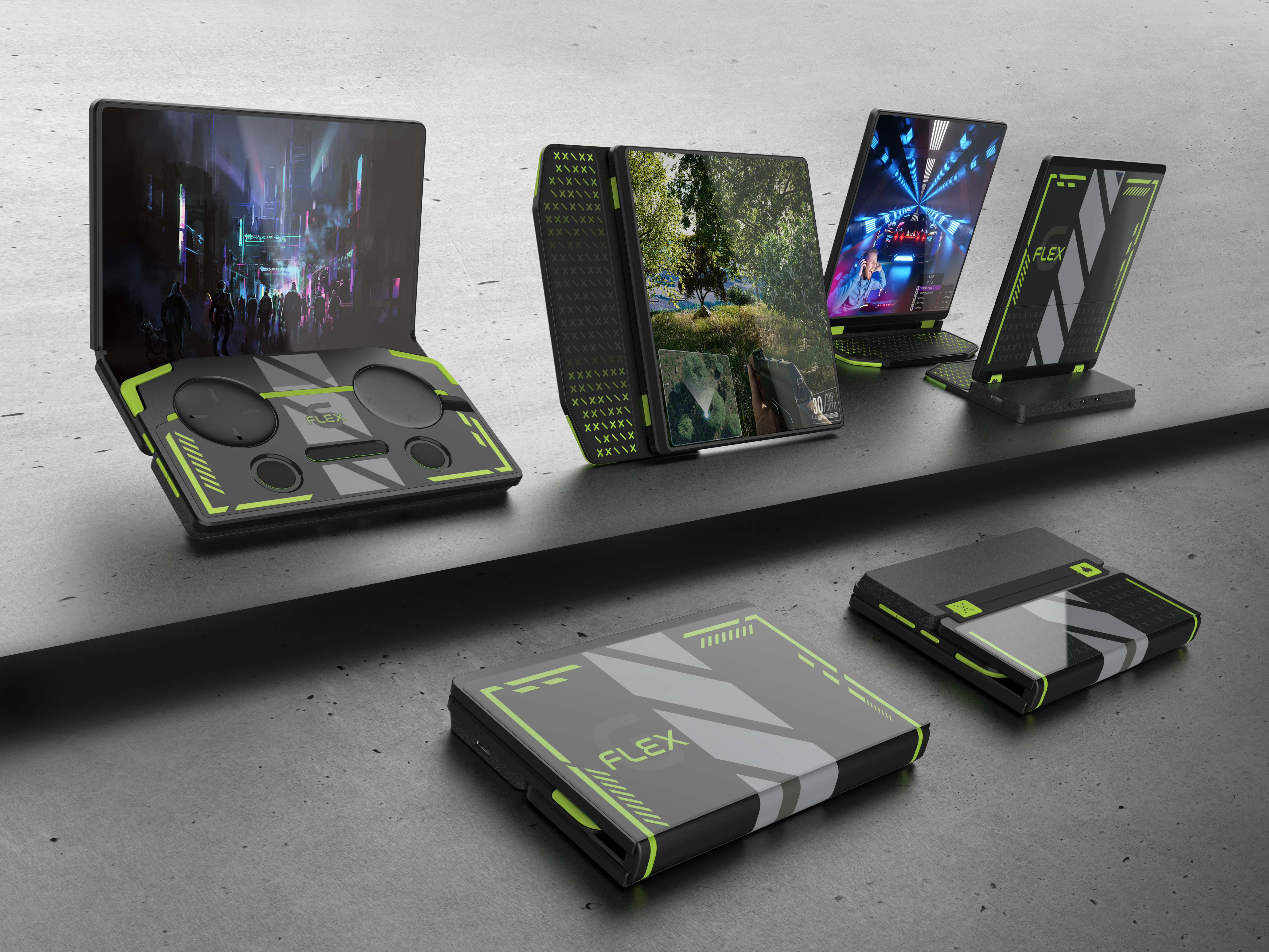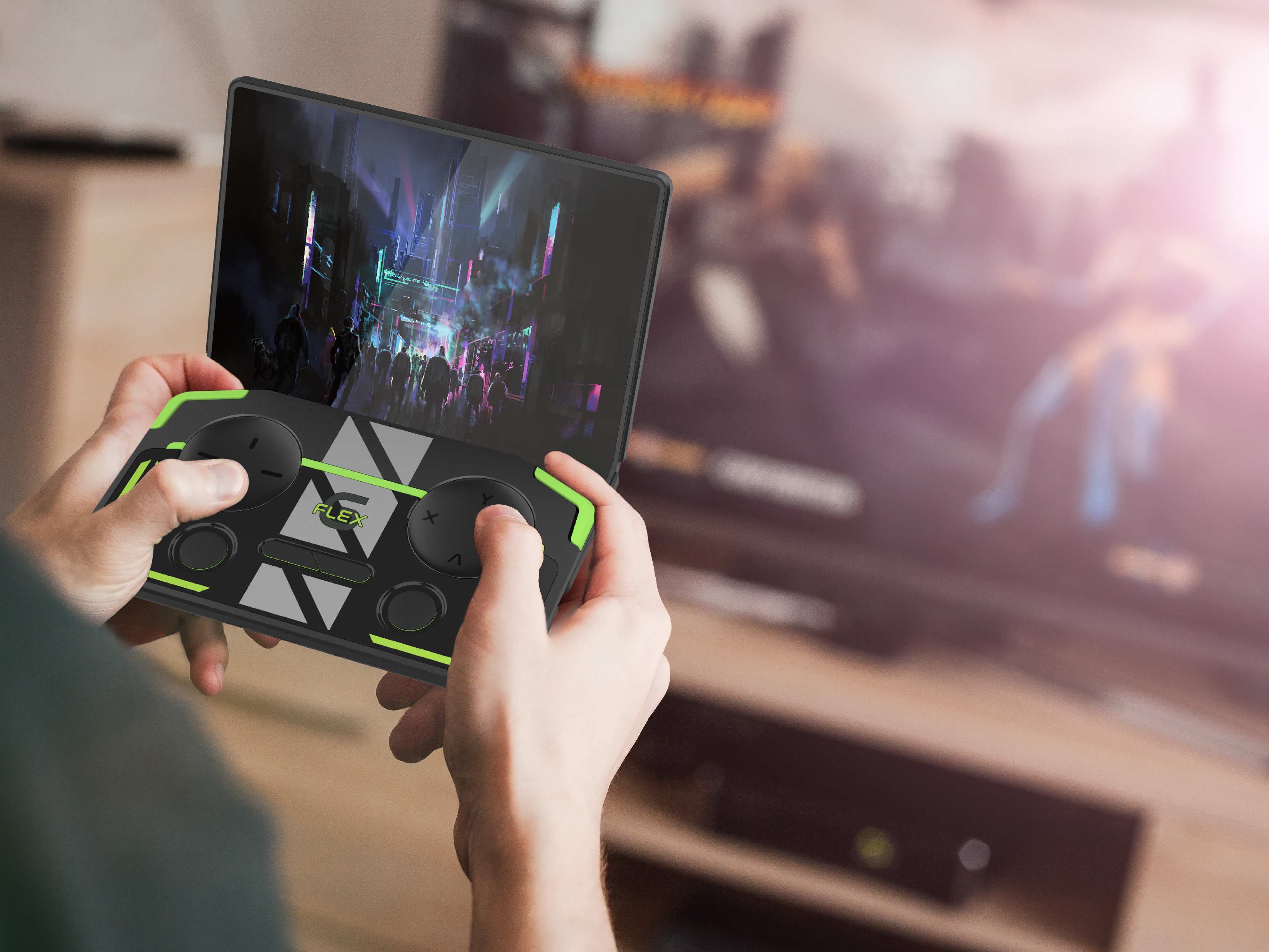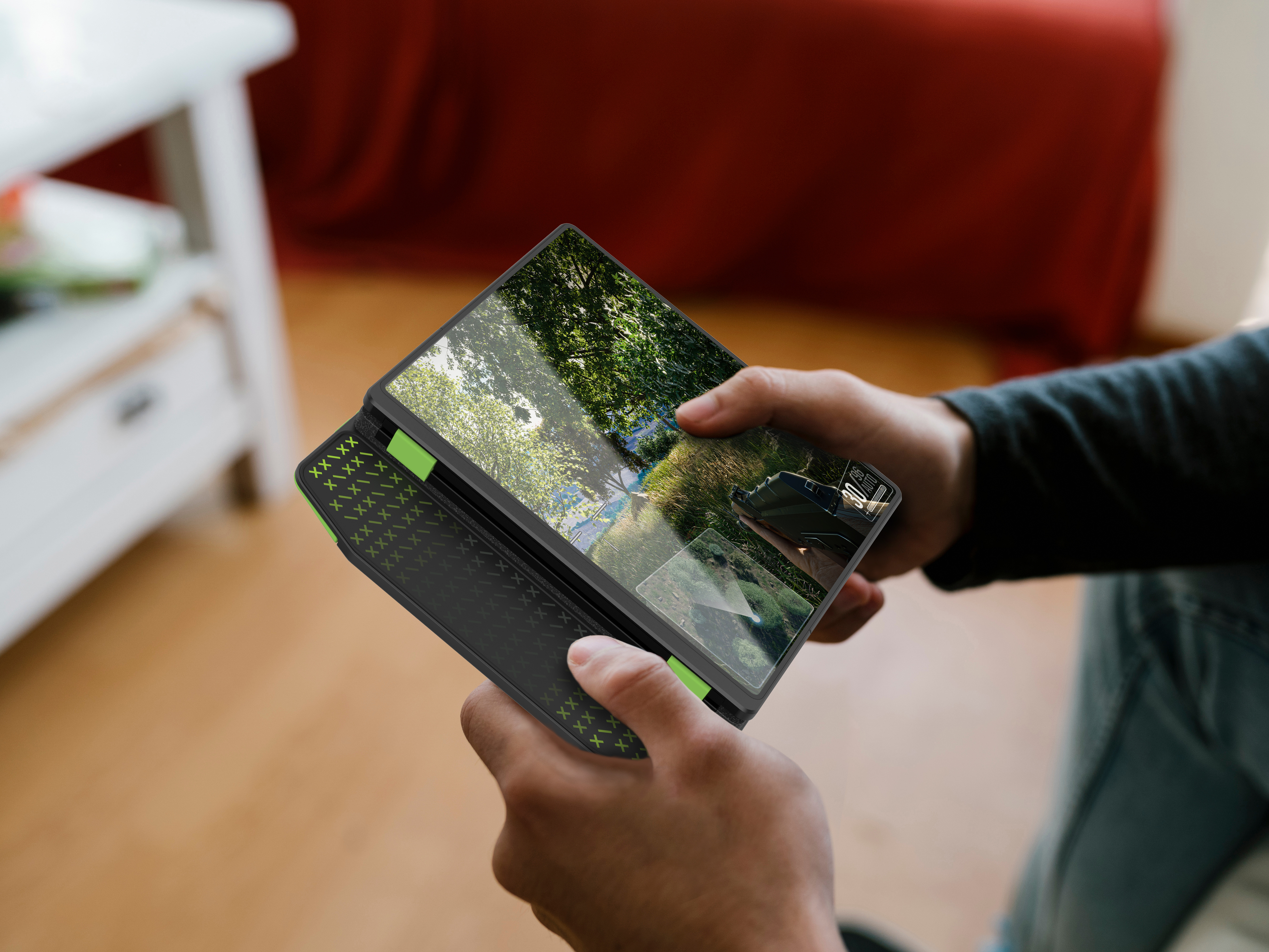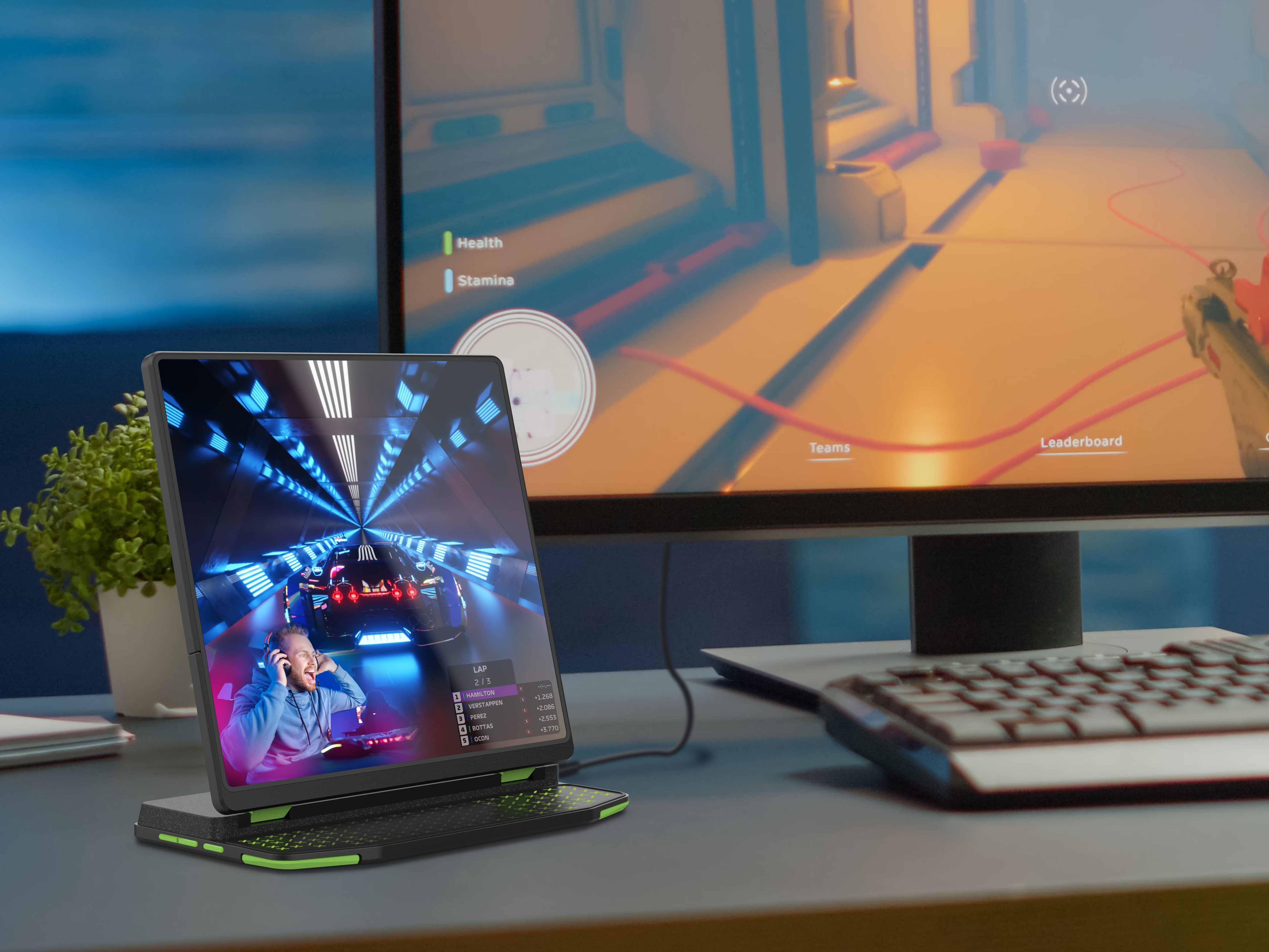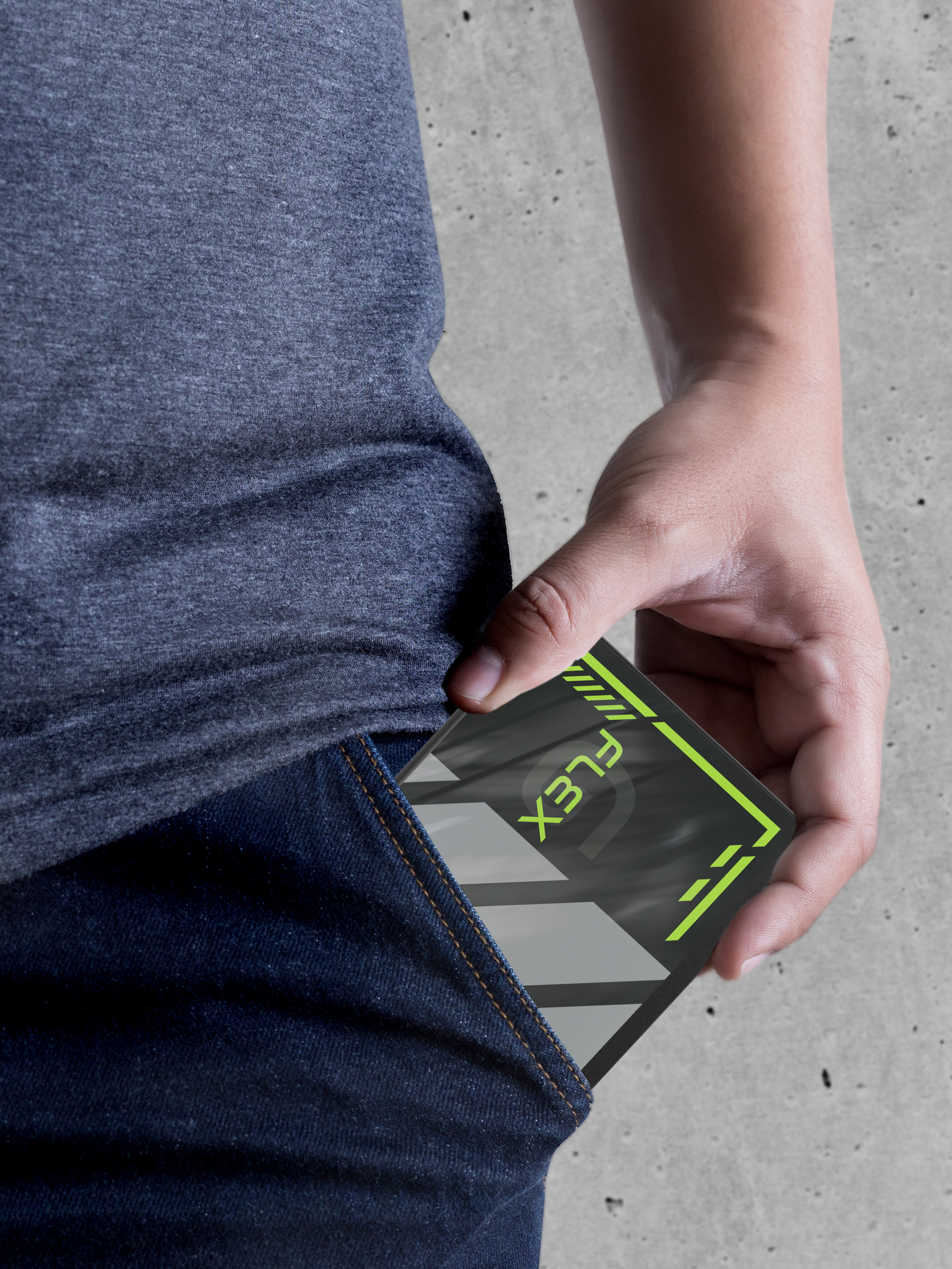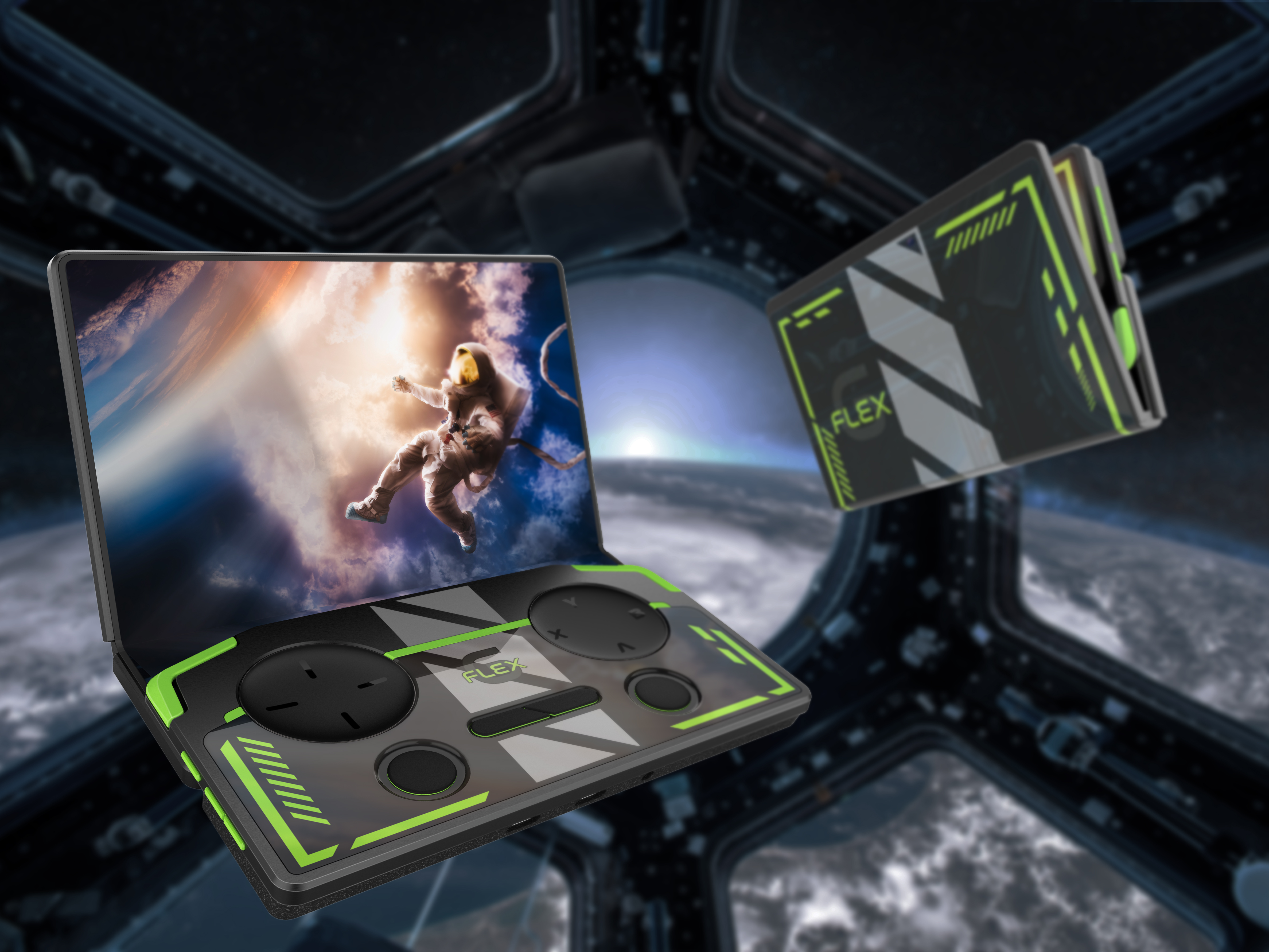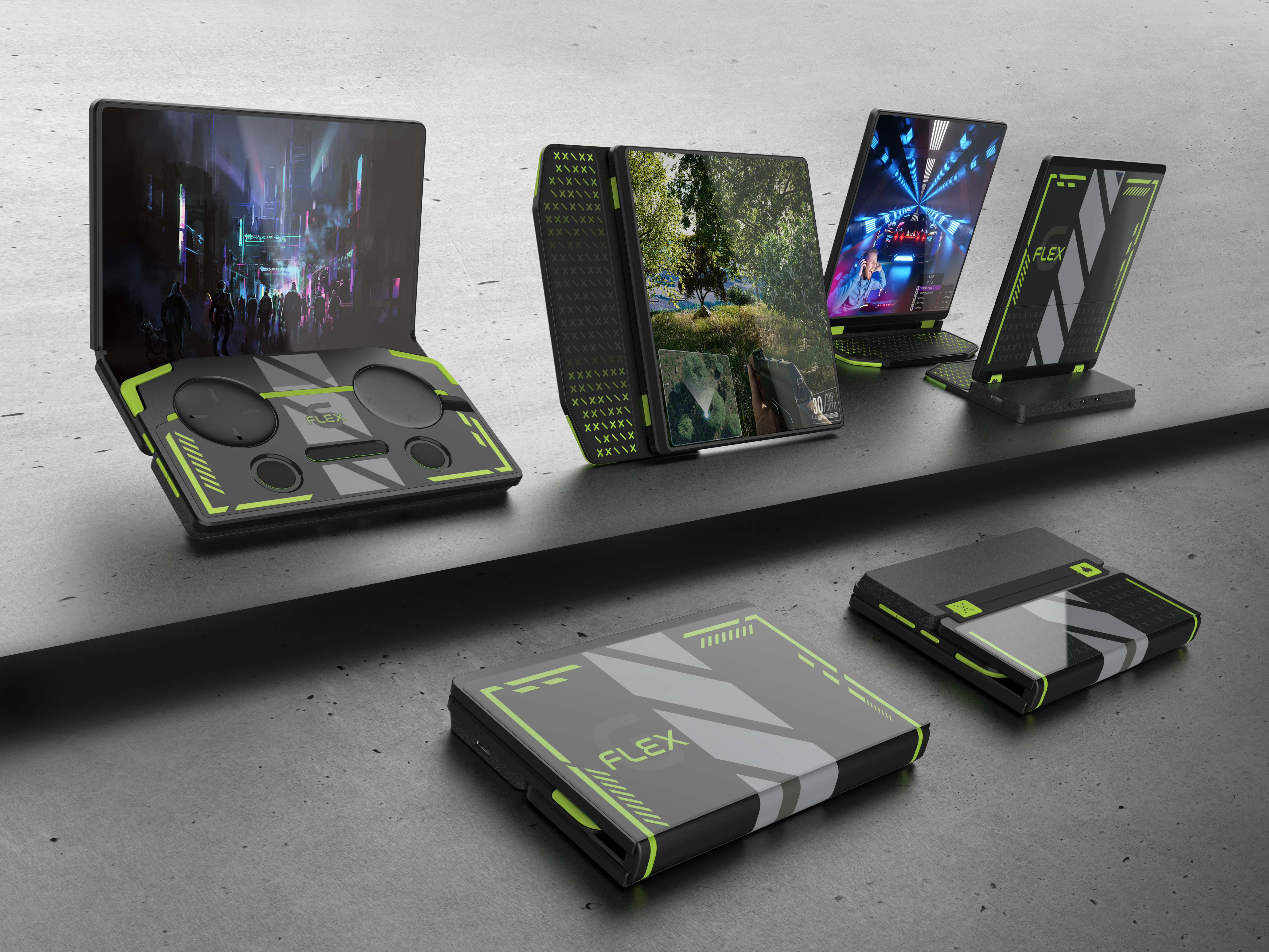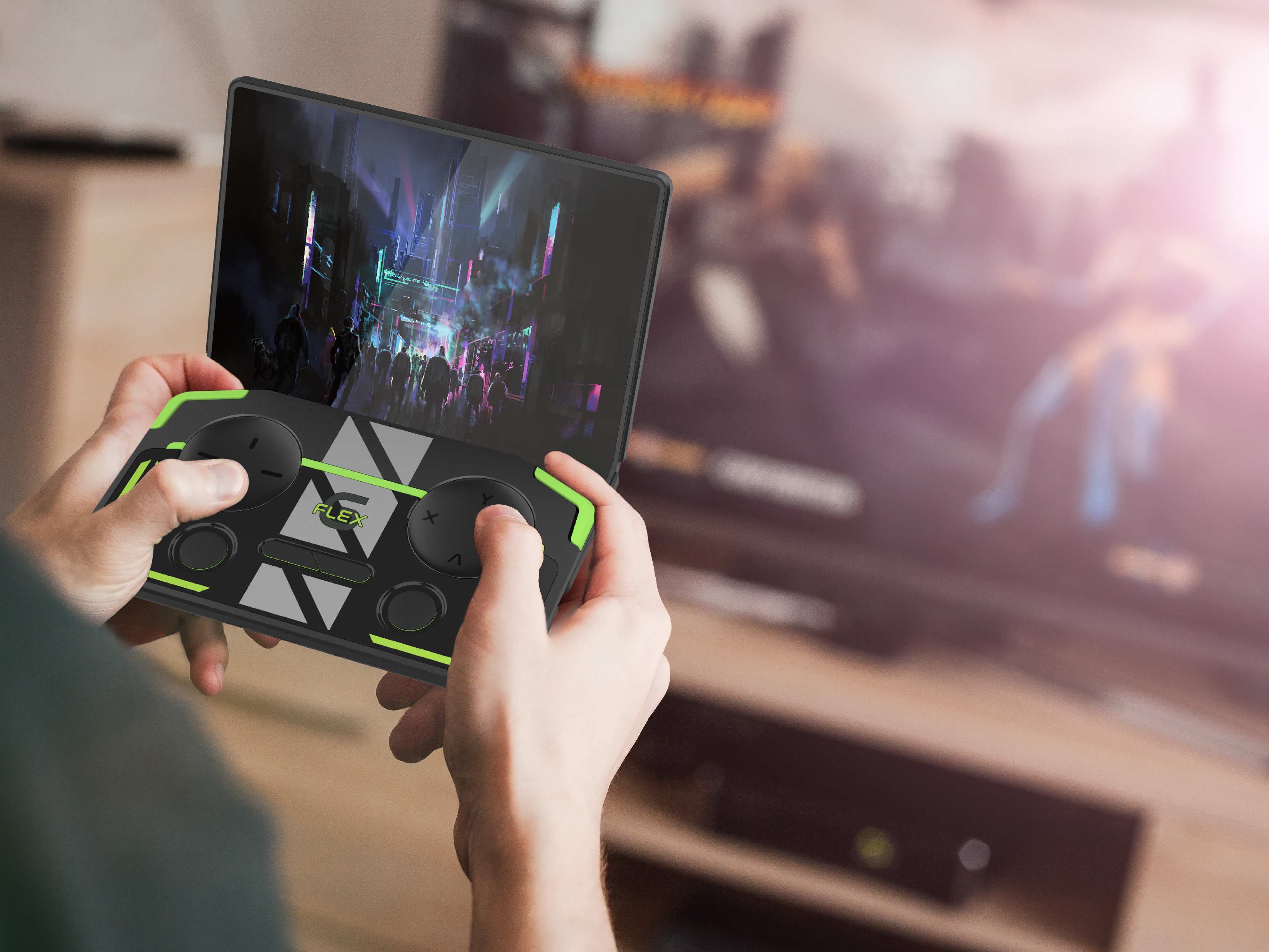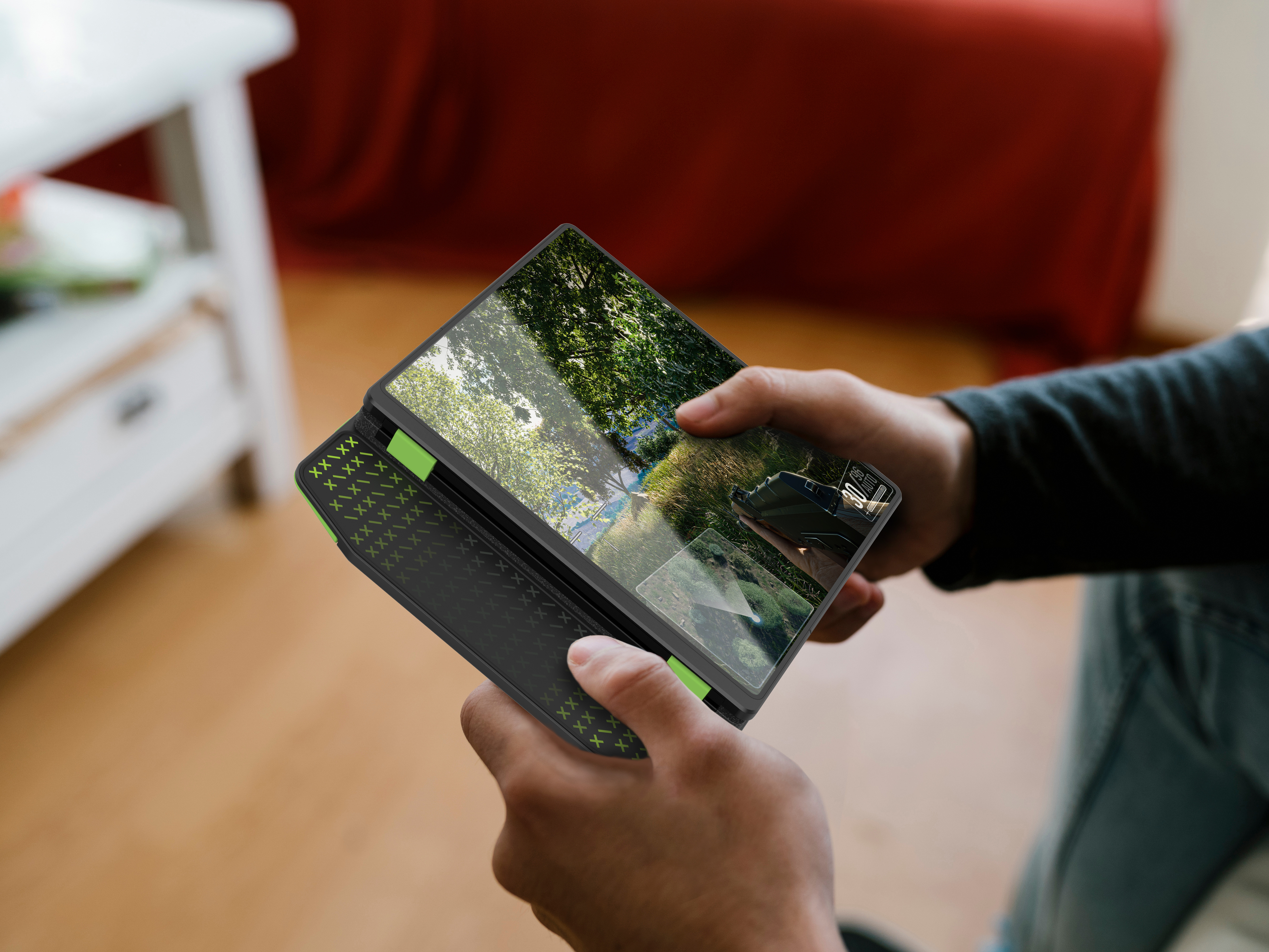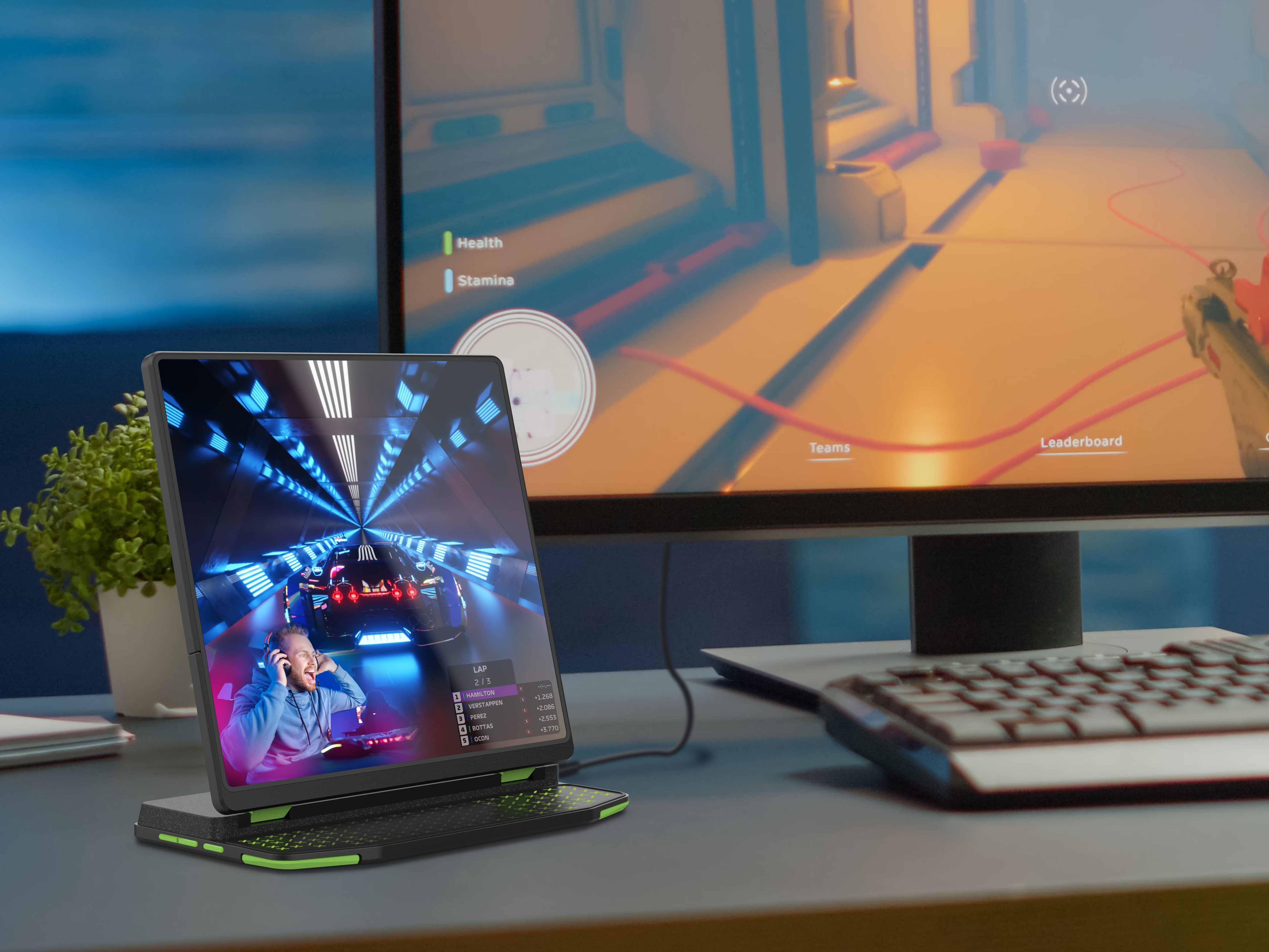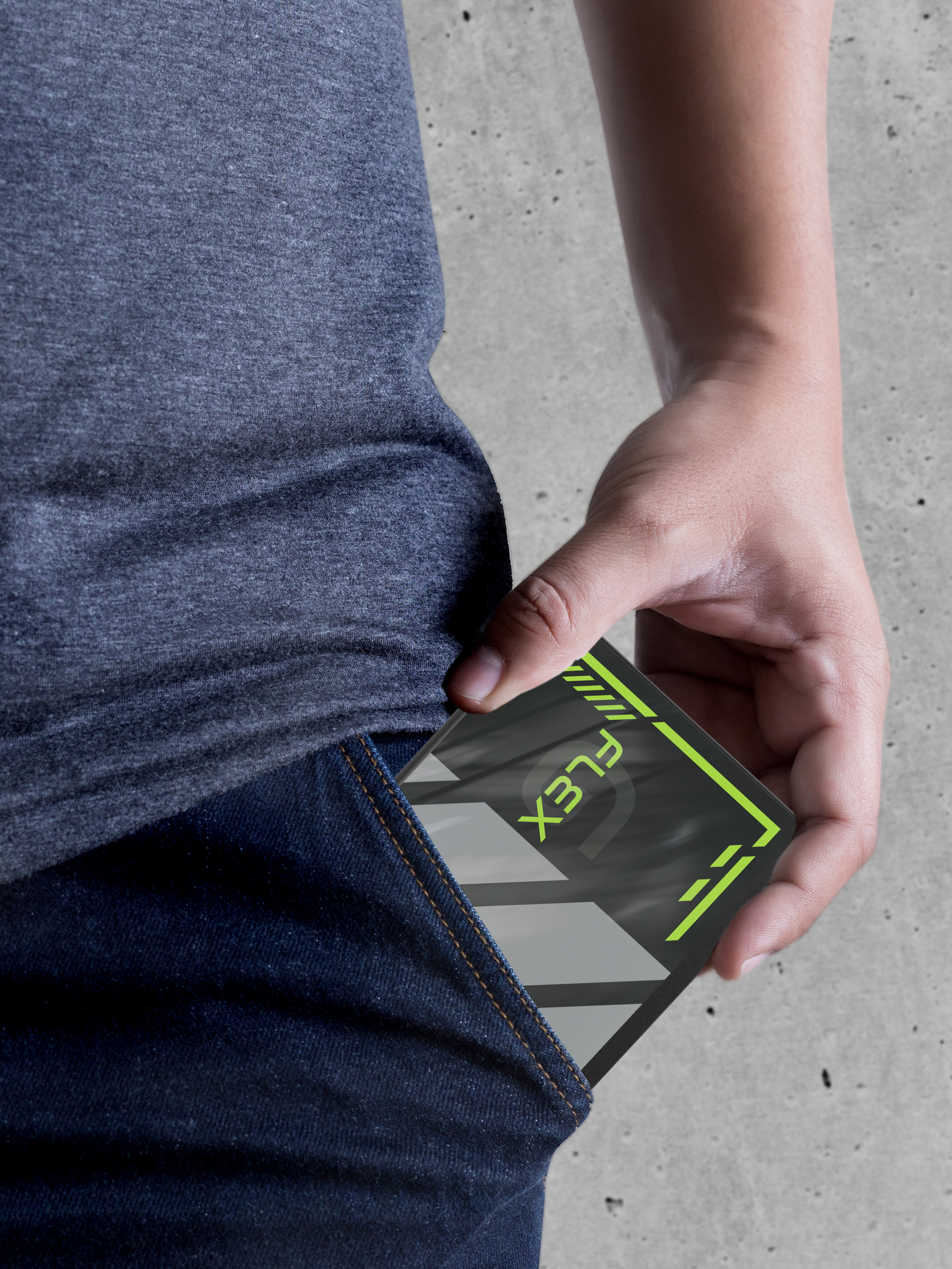 Flex G
Foldable mobile gaming device
COMPAL ELECTRONICS, INC.
As mobile gaming has recently surged in popularity, more gamers expect to have instant access to a wide variety of games for playing on the go. Flex G is a pocket-sized mobile gaming device designed to accommodate all popular game genres of today via the latest bendable display technology that allows an easy switch between a 6.5'' screen and a larger 7.4'' screen. It comes with built-in physical controls where users can enjoy RPG games in clamshell; then fold the device into a full-screen tablet with a side touch panel for better viewing. Aside from using it as a portable handheld, it can also be docked vertically for watching game streams.
Client / Manufacturer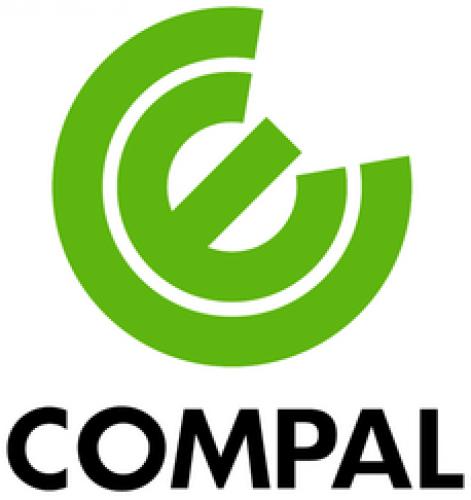 COMPAL ELECTRONICS, INC.
Taipei, TW
Designer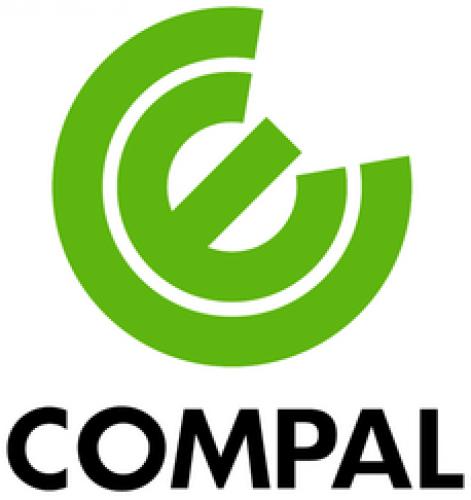 COMPAL ELECTRONICS, INC.
Taipei, TW
North America, Asia, Australia / Oceania, Europe