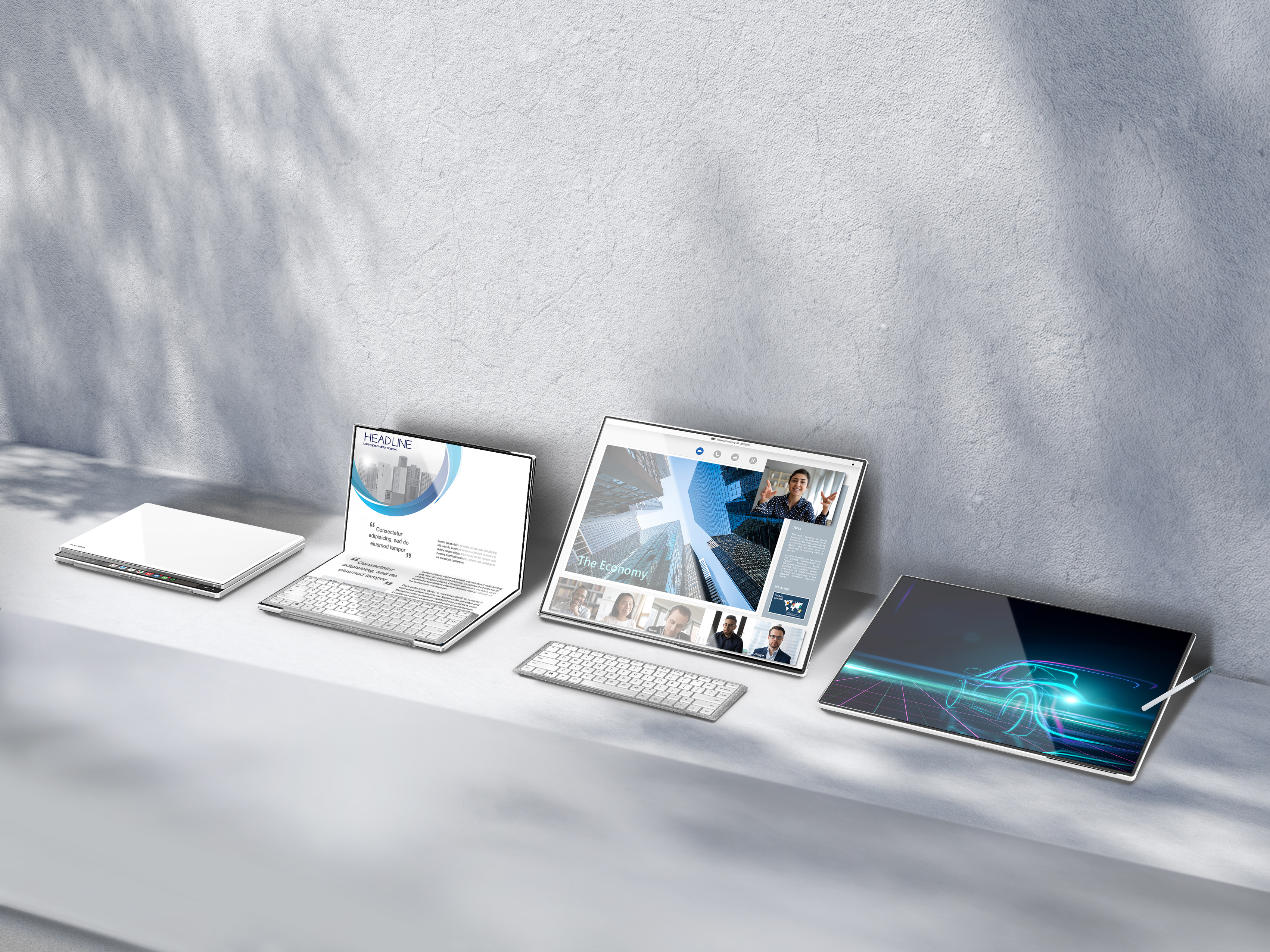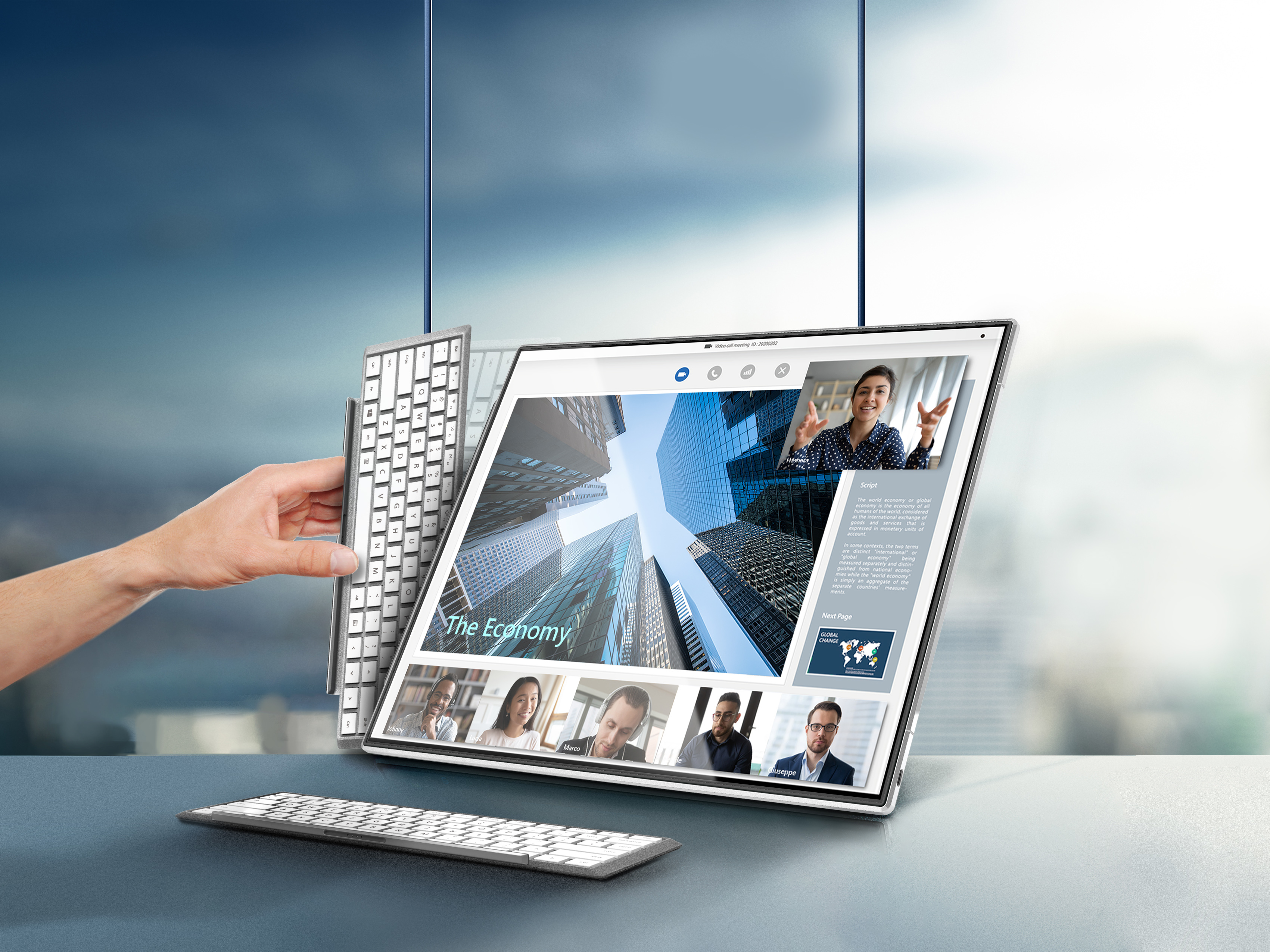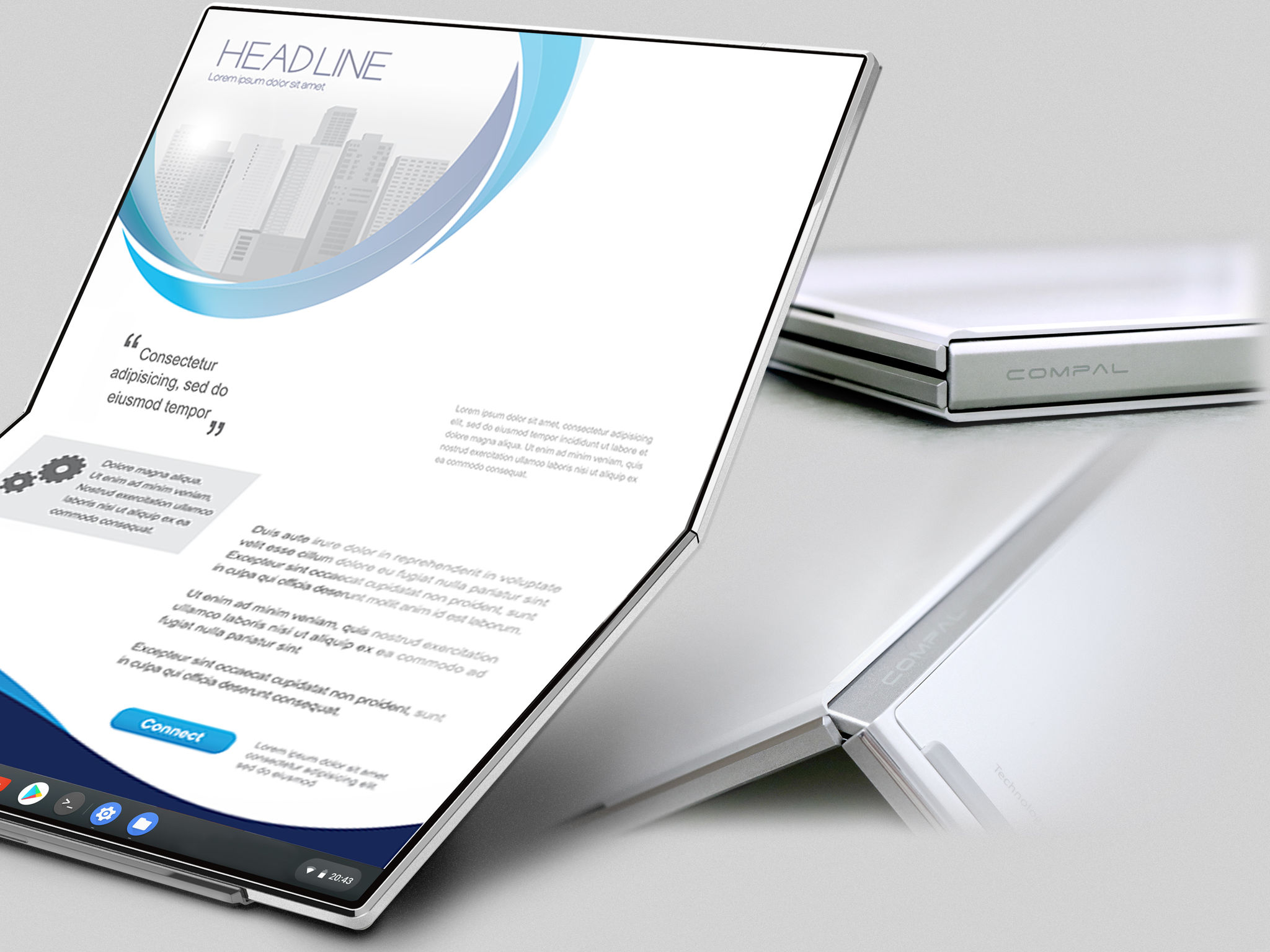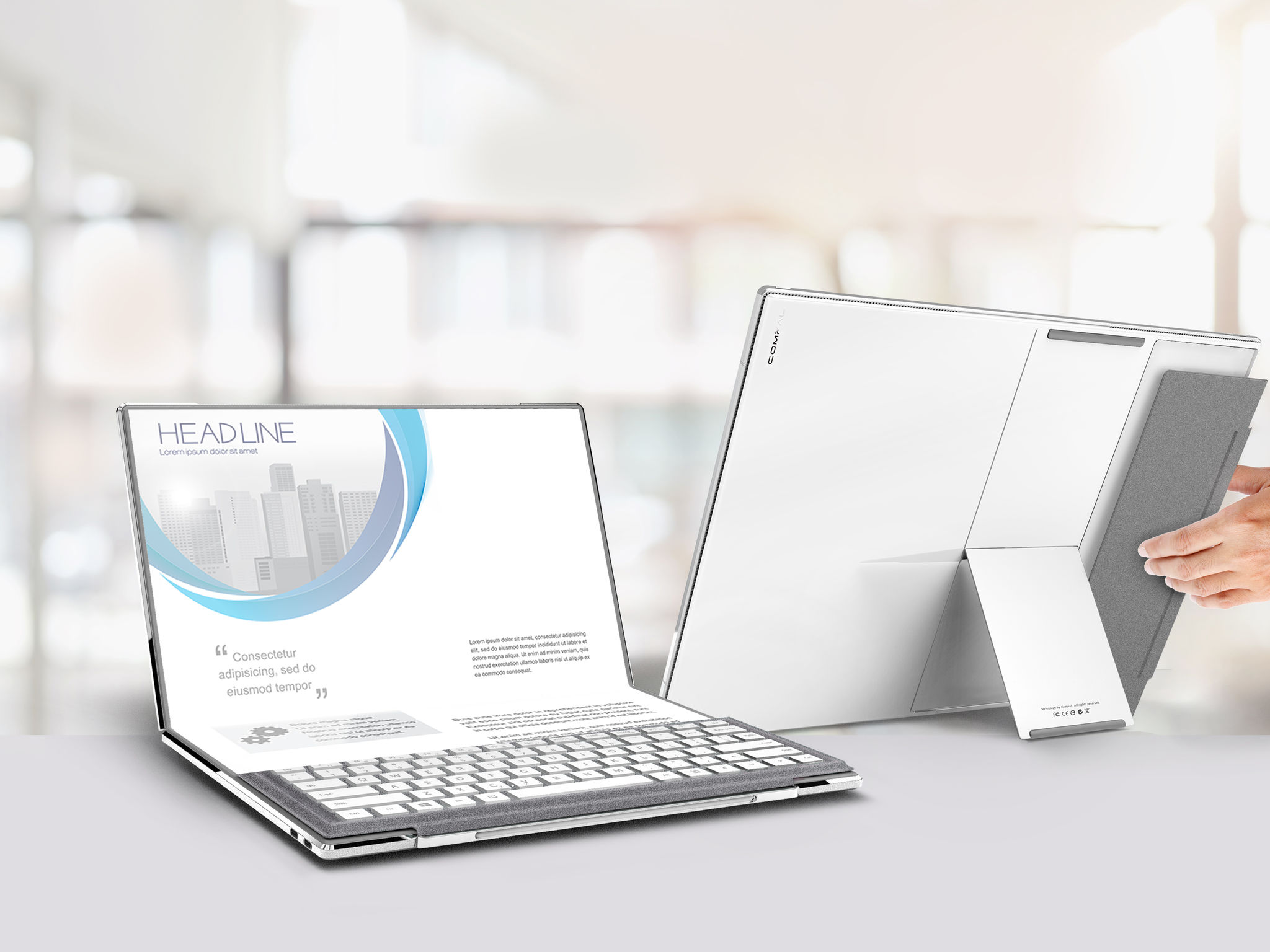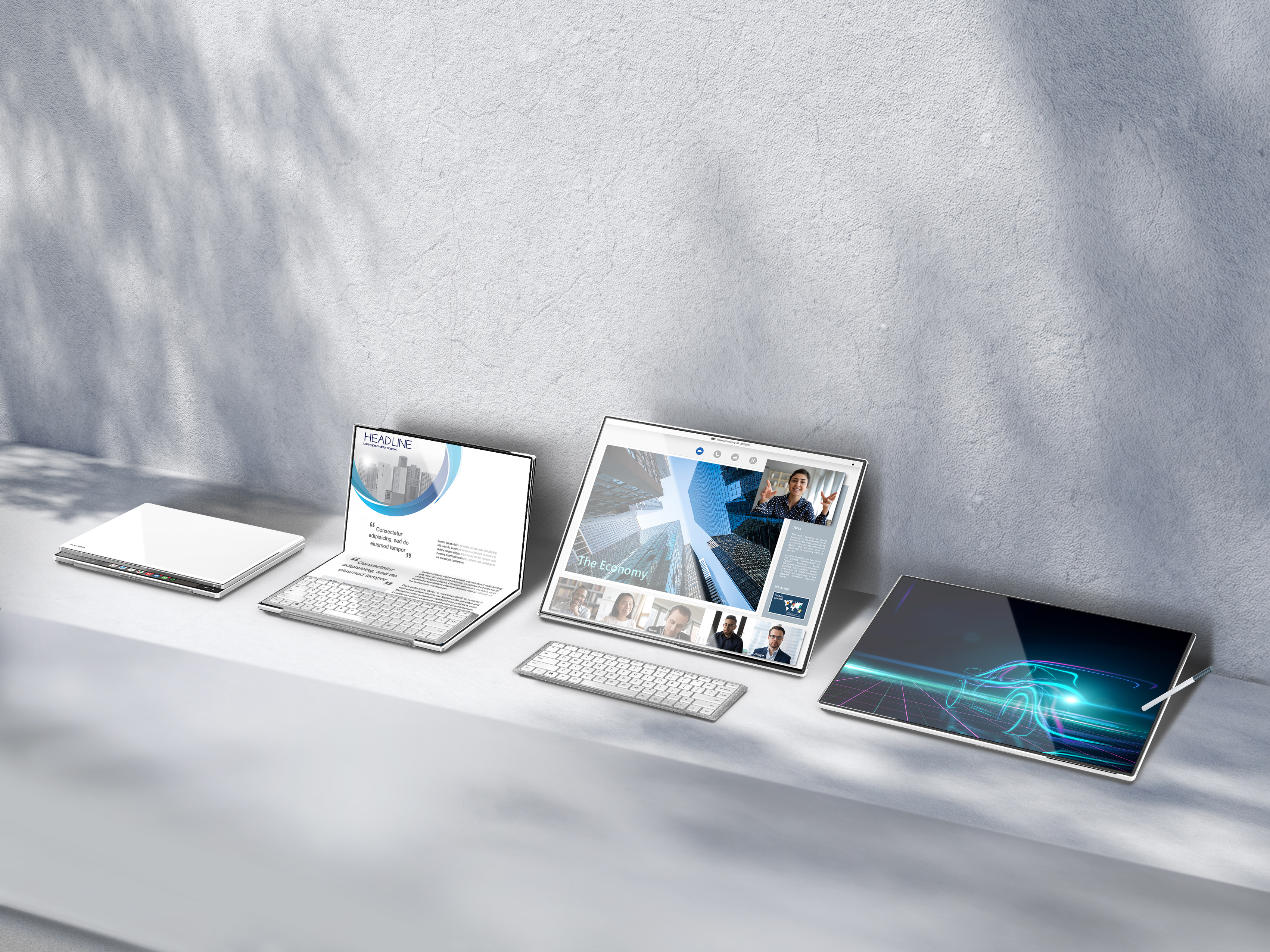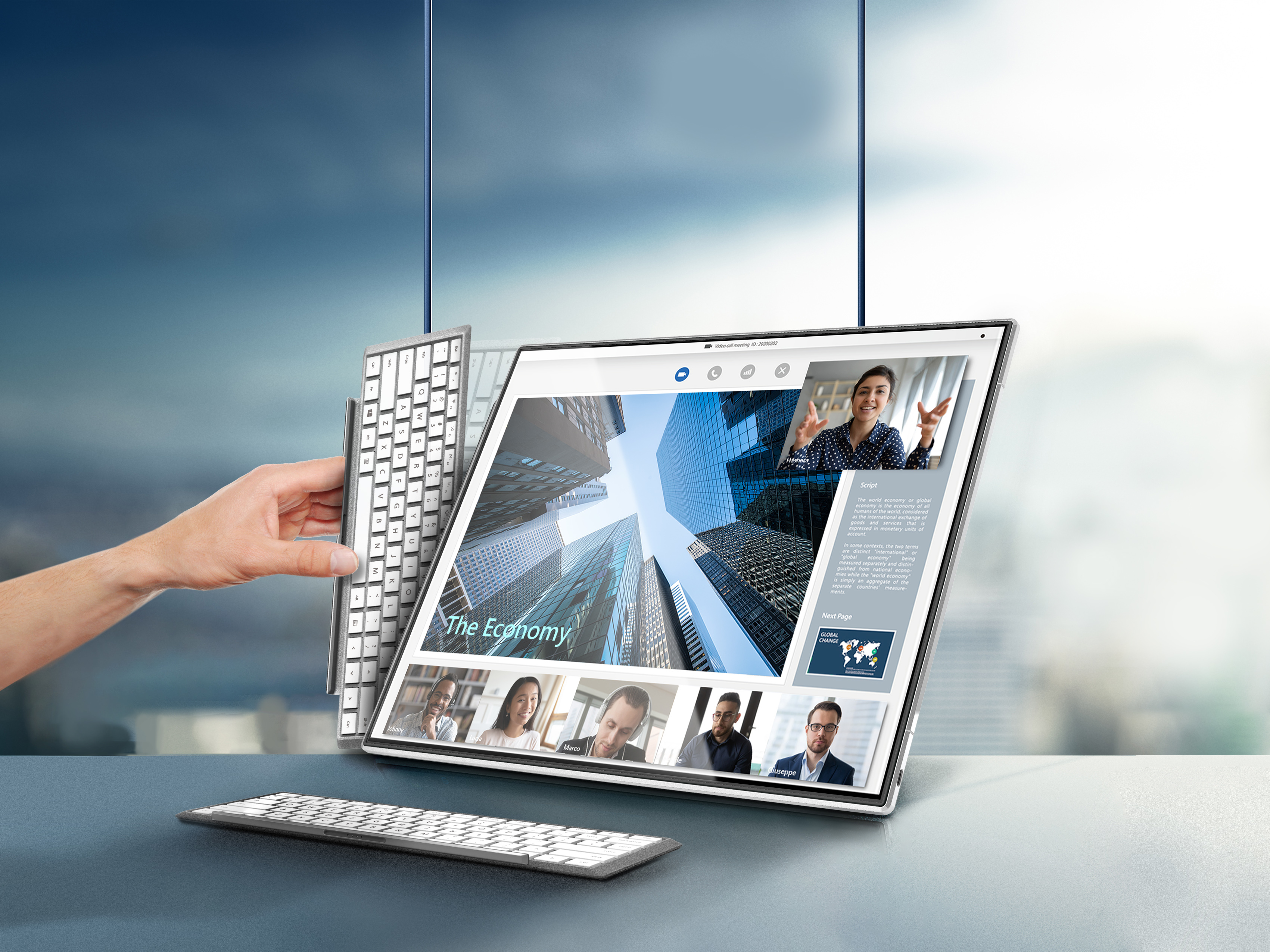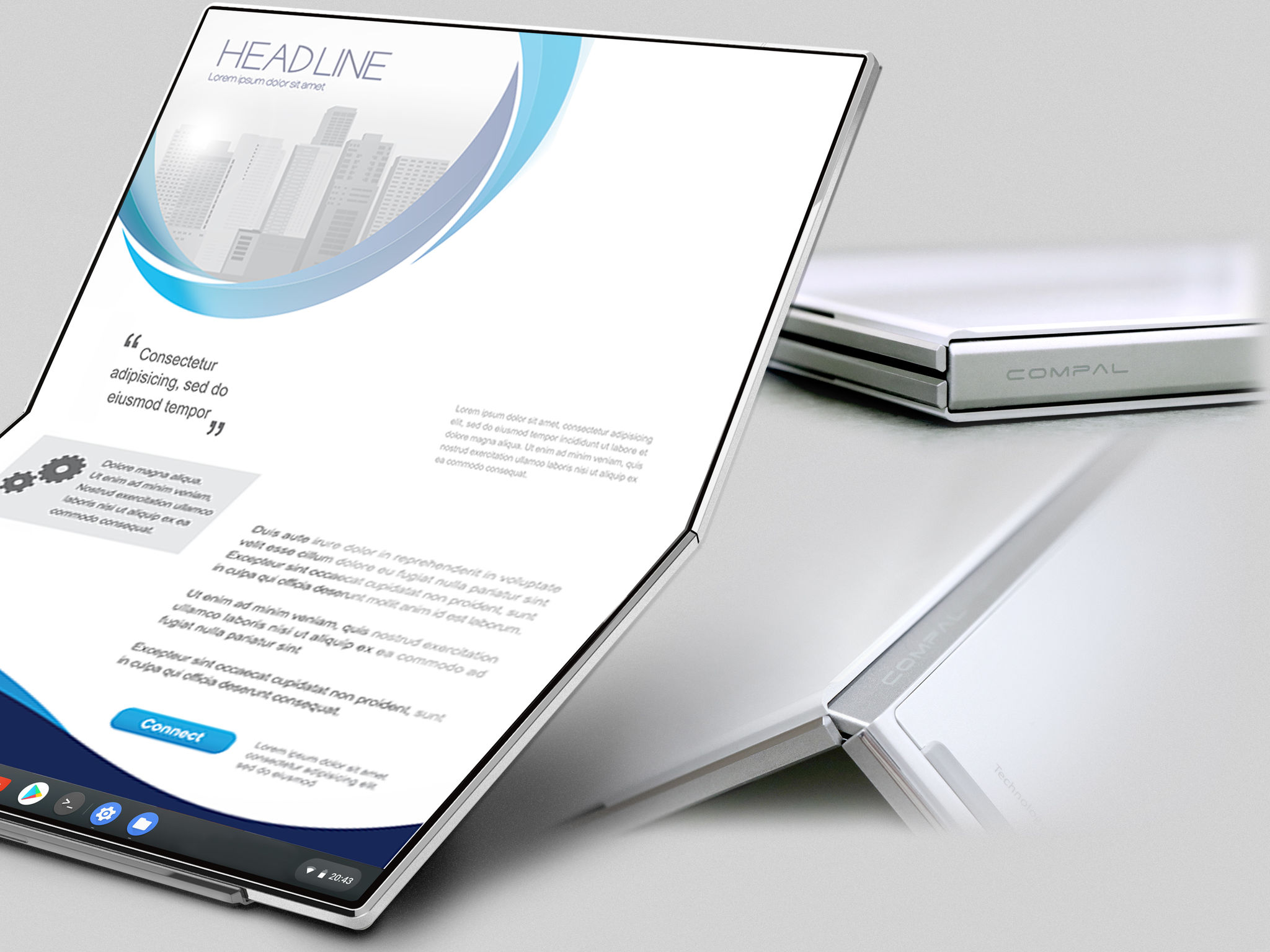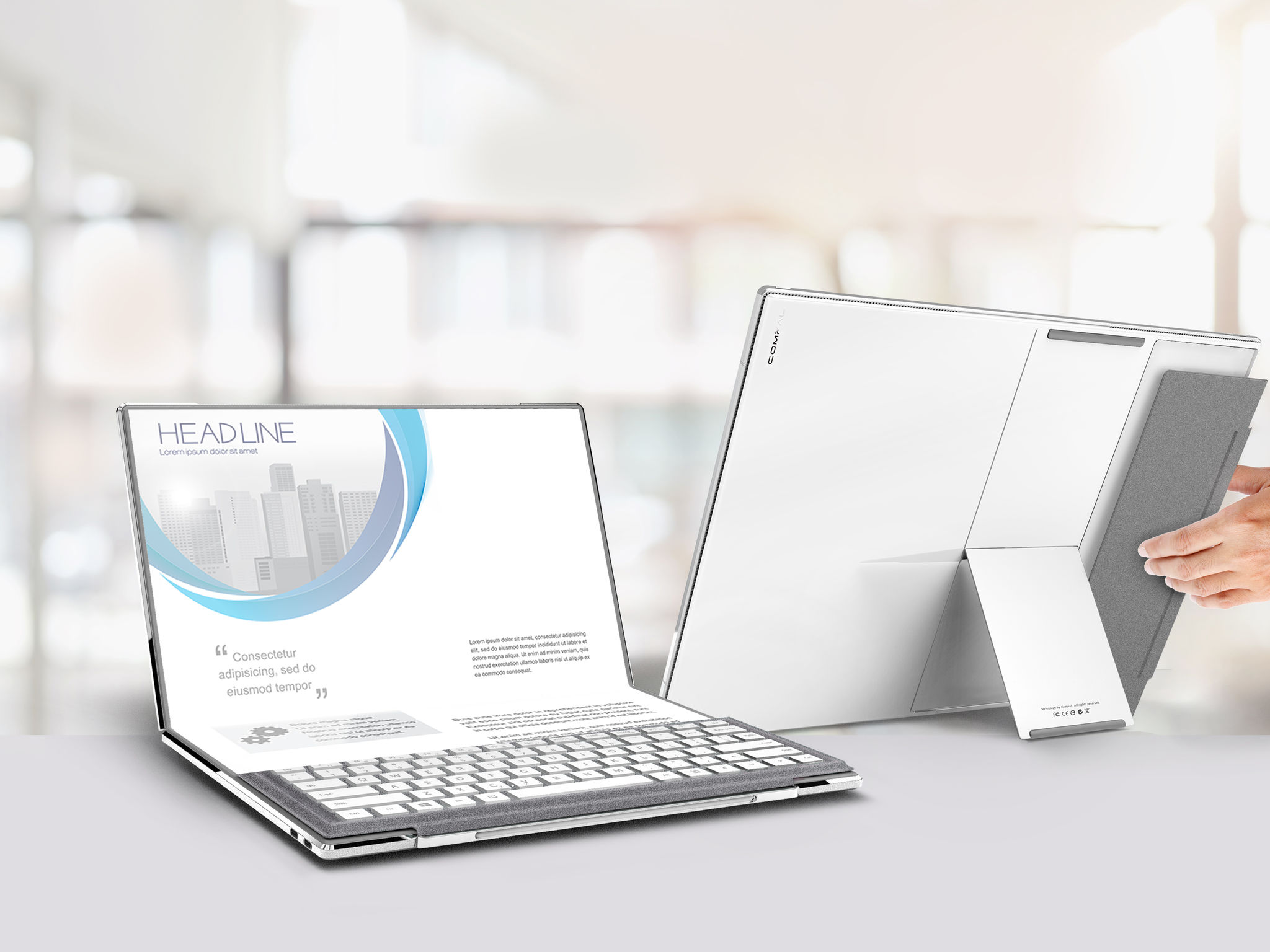 Flexone
Notebook PC
Compal Electronics Inc.
Instead of having two displays and figuring out how to get them closer with a narrow hinge gap, Flexone completely eliminates that problem by using the latest bendable display technology so it is literally one large 17-inch display folded in half – creating one most enjoyable, expansive viewing experience. Even when Flexone is folded, the display has a screen-to-body ratio of 13 inches that is perfect for portable usage. Unfold the scalable design to its full size to use it as a pristine drafting board or pair it with a Bluetooth keyboard for easy productivity and entertainment. This is a premium yet simple, no-frills laptop for designers and creators.
Client / Manufacturer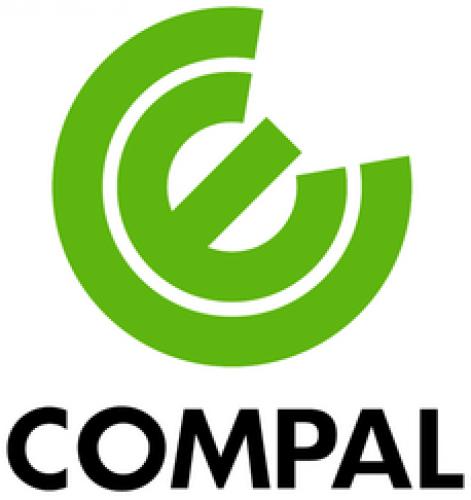 Compal Electronics Inc.
Taipei, TW
Designer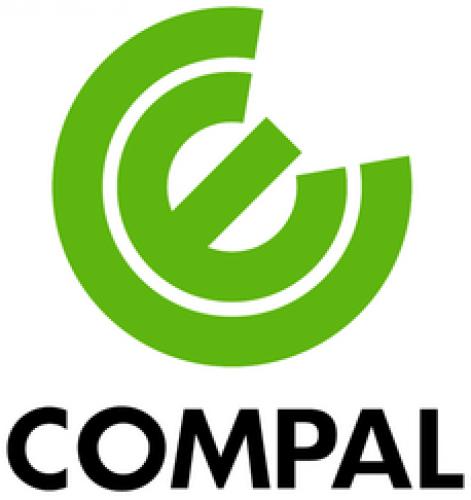 Compal Experience Design
Taipei, TW
Consumer / User, Other target groups: Drafting software users including interior designers and architects, Mobile sales