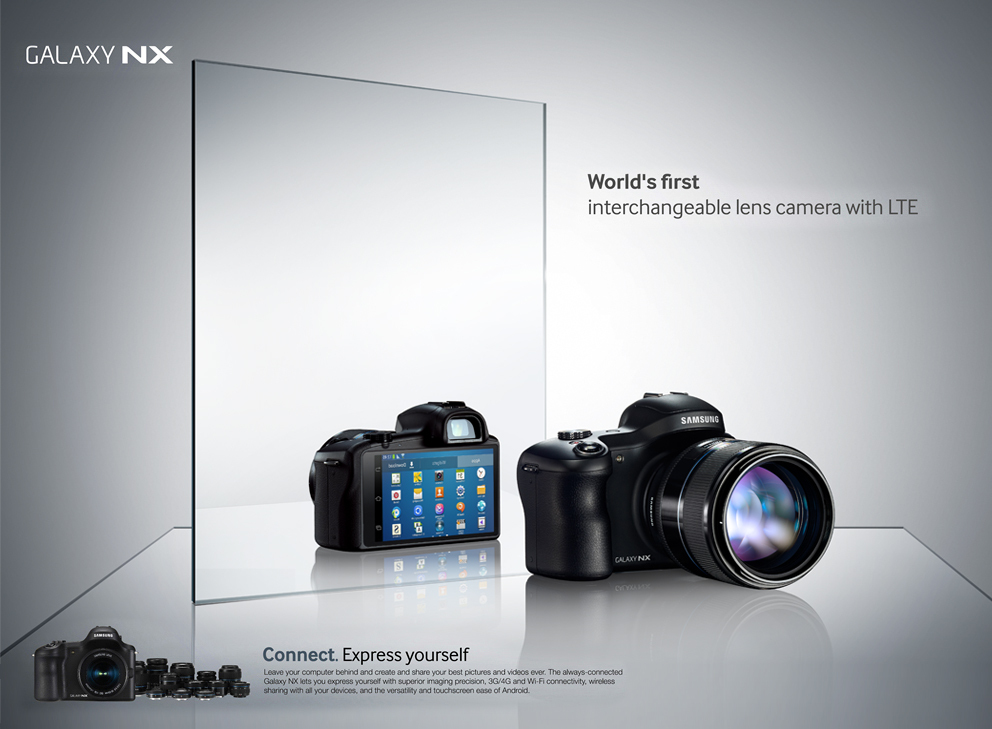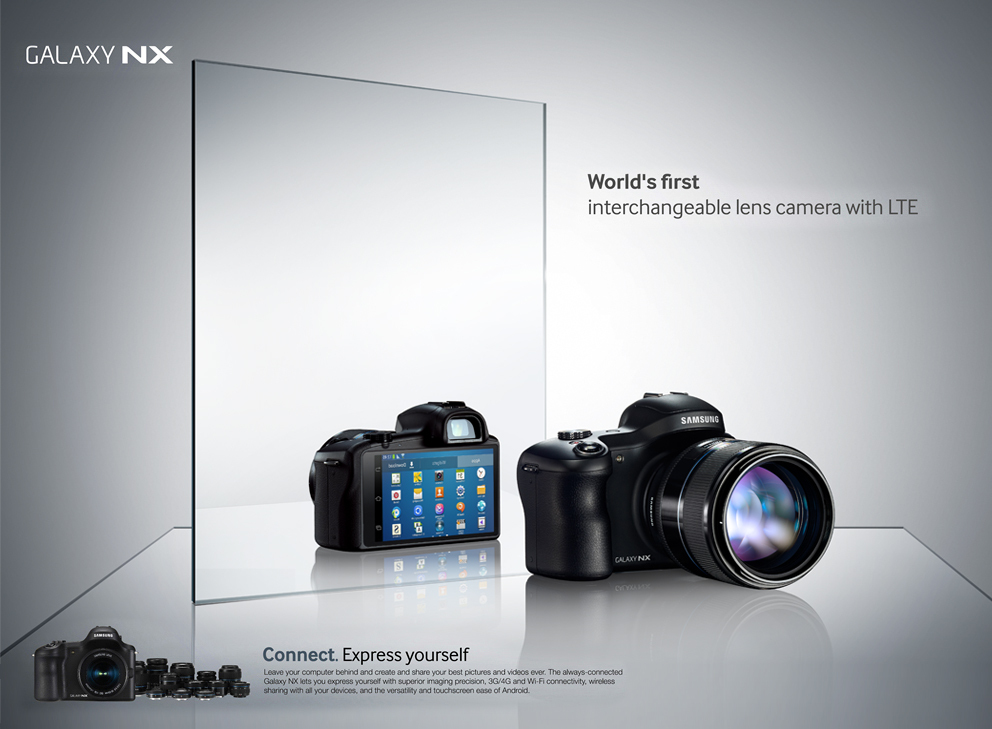 GALAXY NX
Digital camera
Samsung Electronics Co., Ltd.
This is the world's first interchangeable lens smart camera that is based on the Android OS, offering a new form of use and value. It features 4G / 3G / Wi-Fi wireless communication modules, 4.8" full touch LCD, 20.3 MB APS-C sensor, and various lenses, enabling the user to take high-quality pictures and quickly share them. The ultra high-speed shutter and hybrid AF system prevent the user from missing a moment. An Android OS-based UX was applied for innovative and smart use. The "organic flow line" smoothly embraces the camera and creates a comfortable grip. The mechanical details employed for the control panel enhance quality and reliability.
Client / Manufacturer
Samsung Electronics Co., Ltd.
Seoul, KR
Designer
Samsung Electronics Co., Ltd.
Seoul, KR