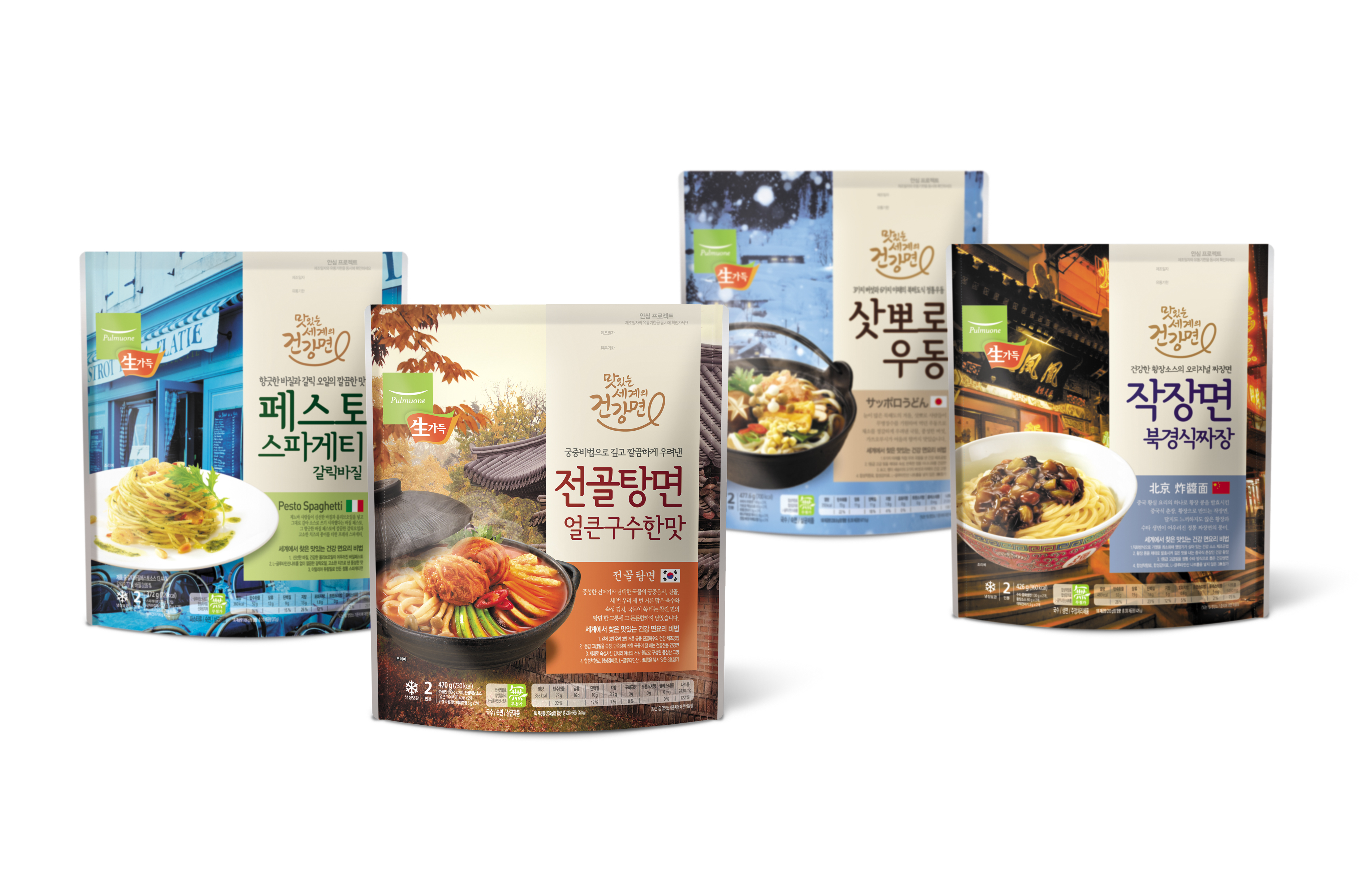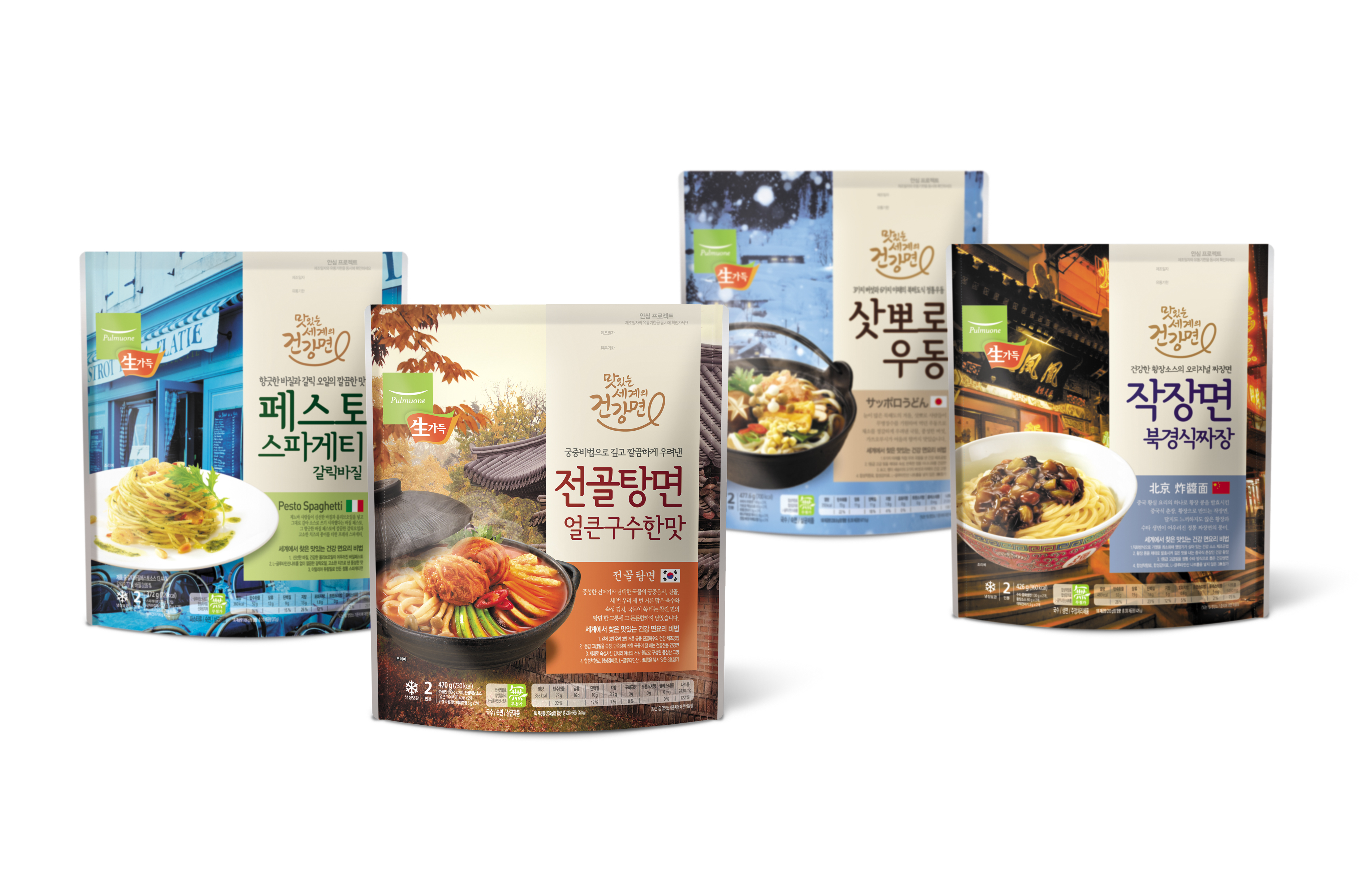 Healthy noodles
Food packaging
Healthy, delicious noodles from around the world: explore the flavors of exotic noodles. Noodles are popular, because they are so easy to prepare and just as delicious. But the flour used to manufacture noodles and the high levels of sodium in them have become a health issue. Pulmuone has introduced a range of exotic noodles from around the world that are still widely unknown in Korea. The packaging pictures the country of origin from the perspective of someone looking out of a restaurant window. There is an ivory-colored label on top of the scenery, giving the packaging design an authentic "ring" to display it as a premium health noodle product.
Client / Manufacturer
Pulmuone Foods Co., Ltd.
Seoul, KR
Designer