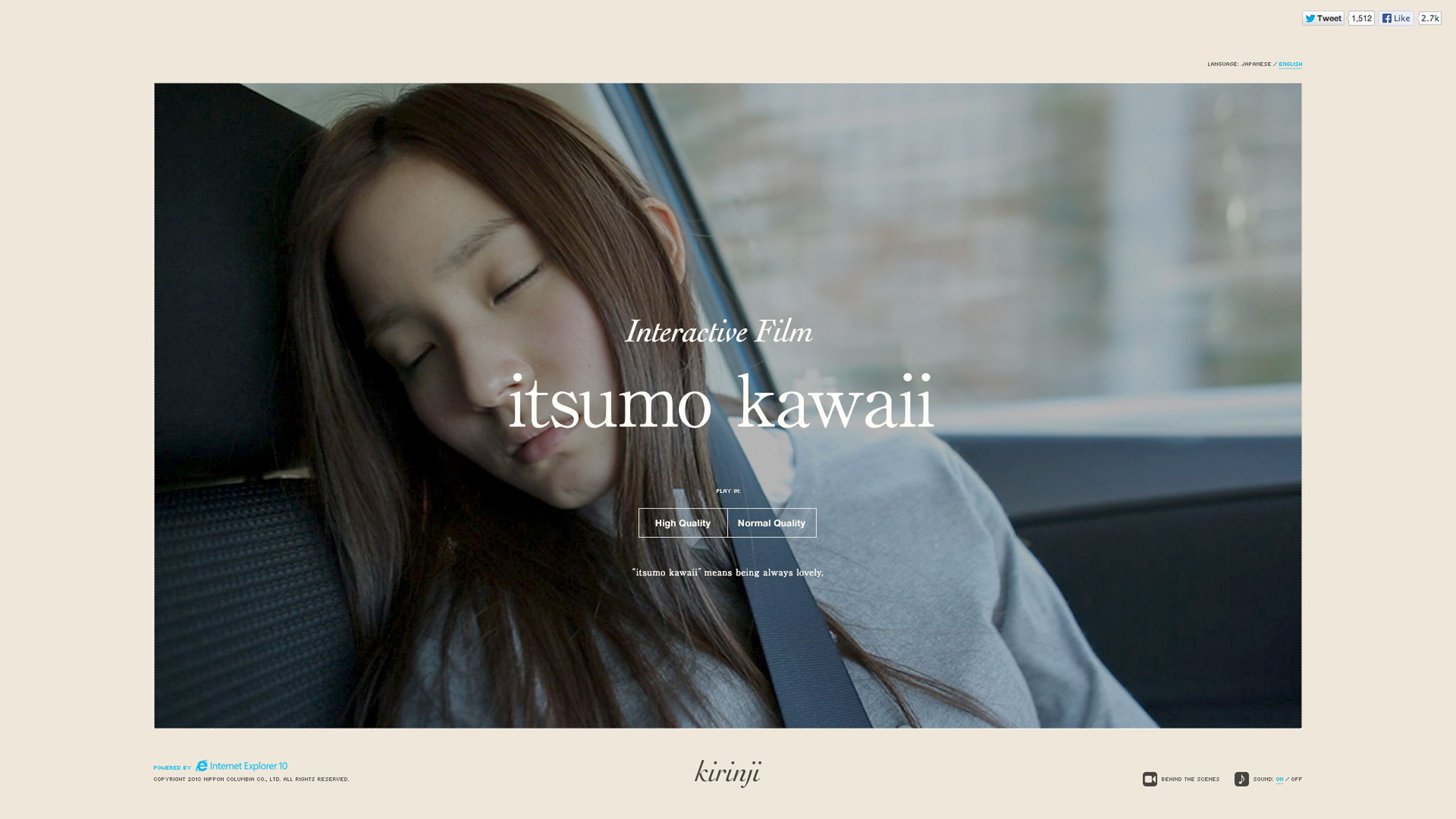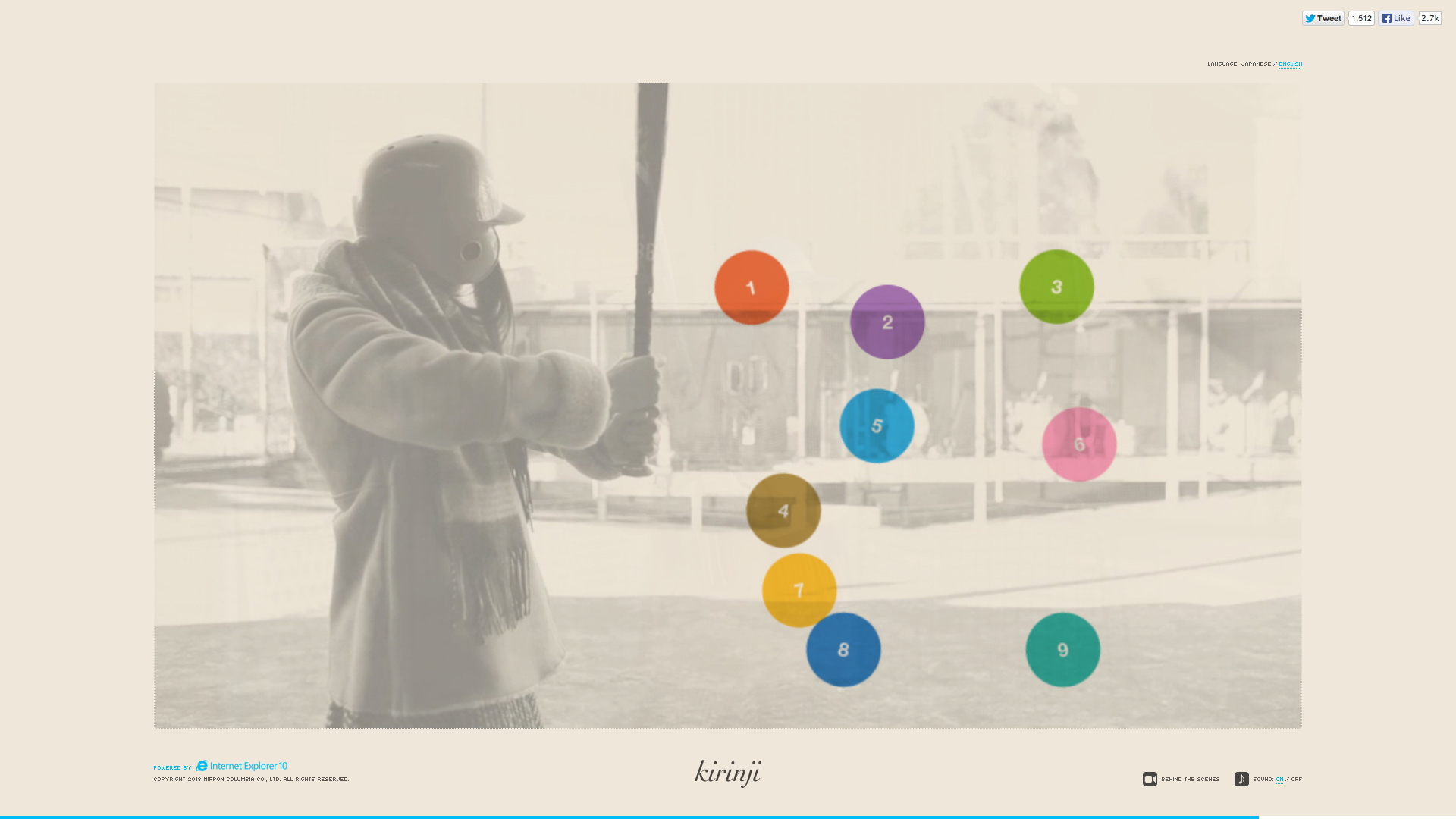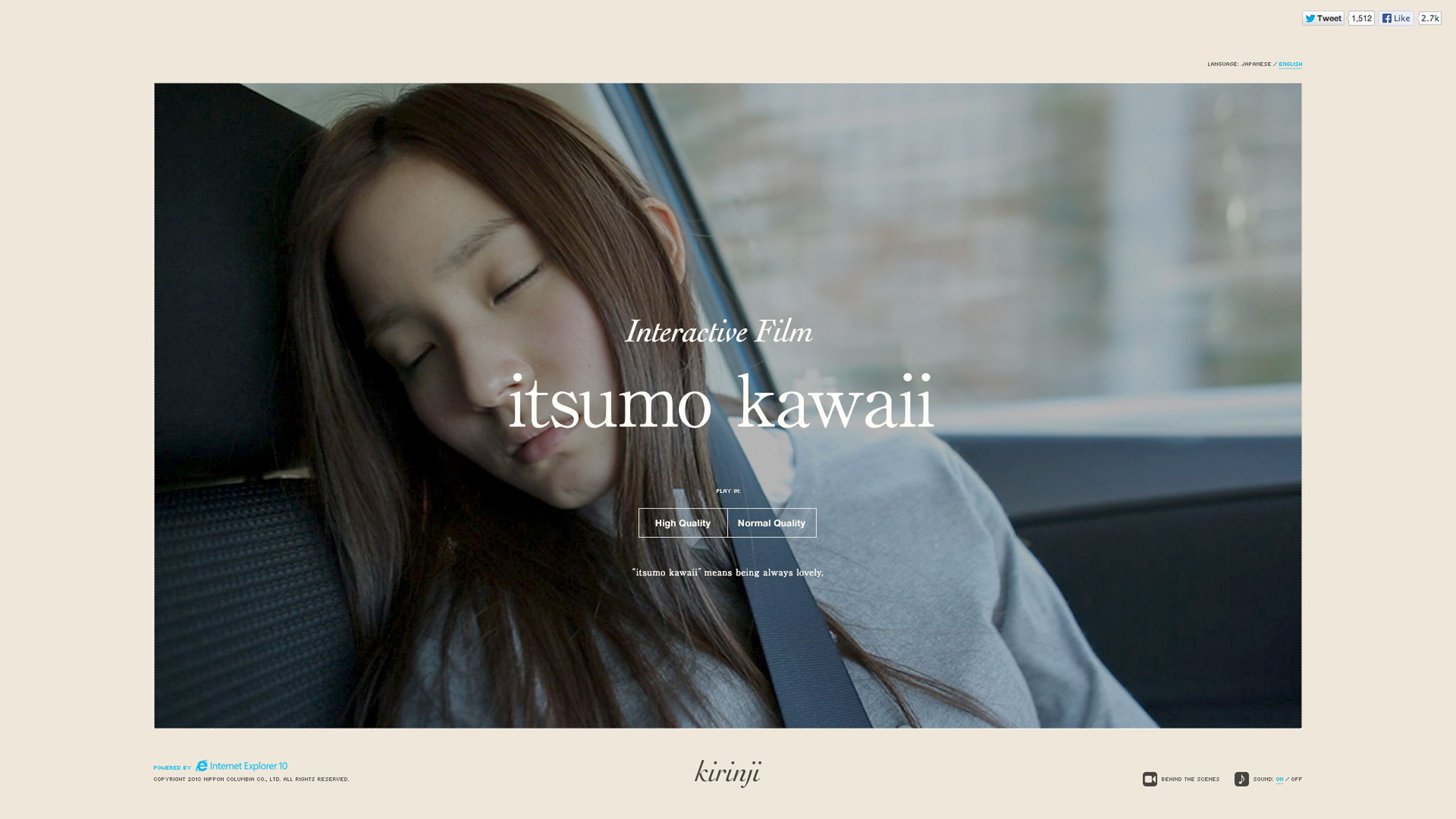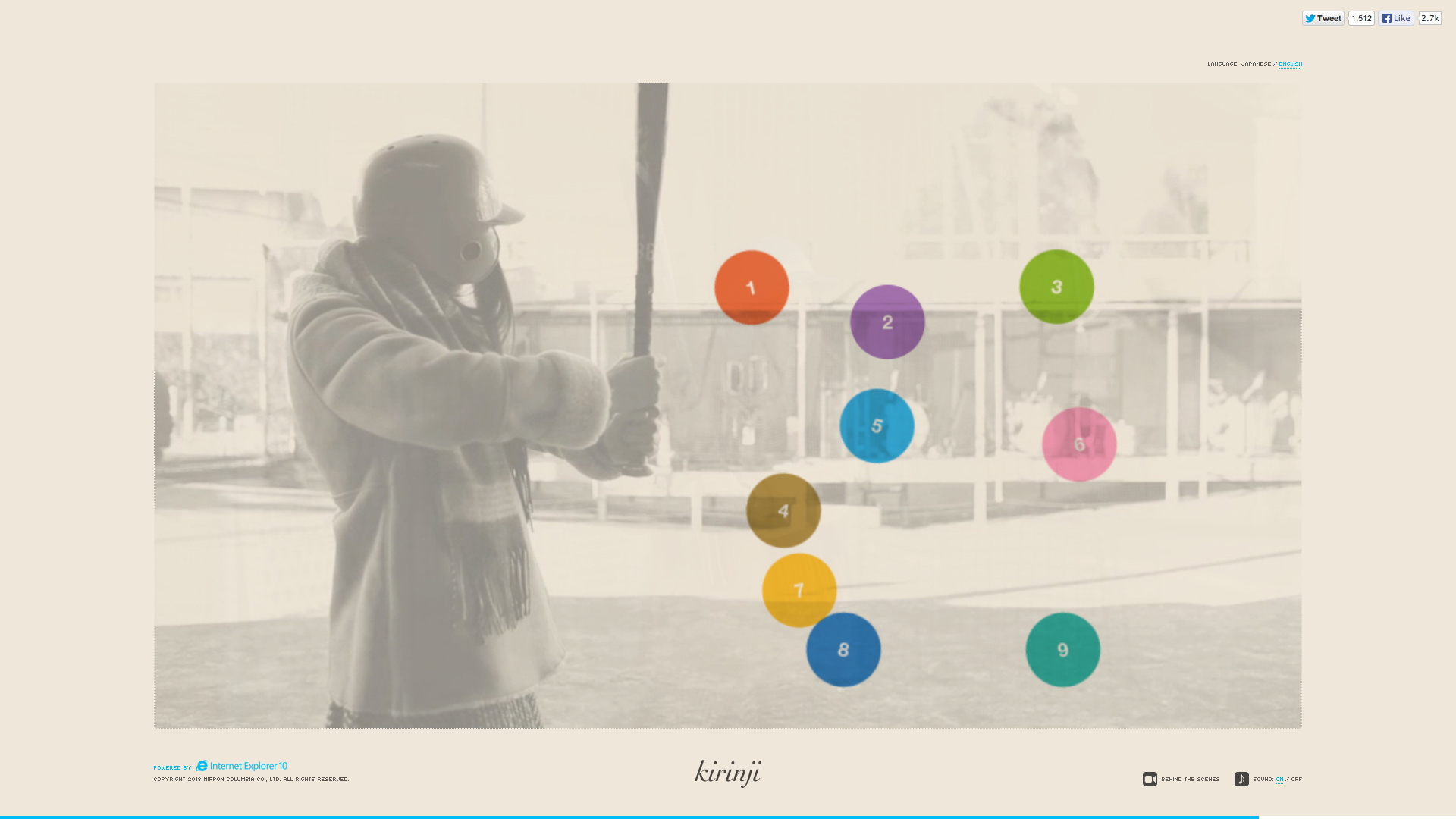 itsumo kawaii
Music promotion
Nippon Columbia Co., Ltd.
This film is created with HTML5. Experience it with IE10 or Google Chrome. This is an interactive music film where the viewer can experience a virtual winter holiday trip with a popular Japanese actress. We illustrated the "itsumo kawaii" aspect of the girl in the film by establishing an intimate connection between her and the viewer. The viewer encounters several interactive points in the film where they need to decide how to impress the girl. For example, in a scene that asks to choose between "Tempura noodles" and "Icecream", the best choice is the former menu since the story takes place in winter. The ending varies based on which choices the player makes.
Client / Manufacturer
Nippon Columbia Co., Ltd.
Tokyo, JP
Designer