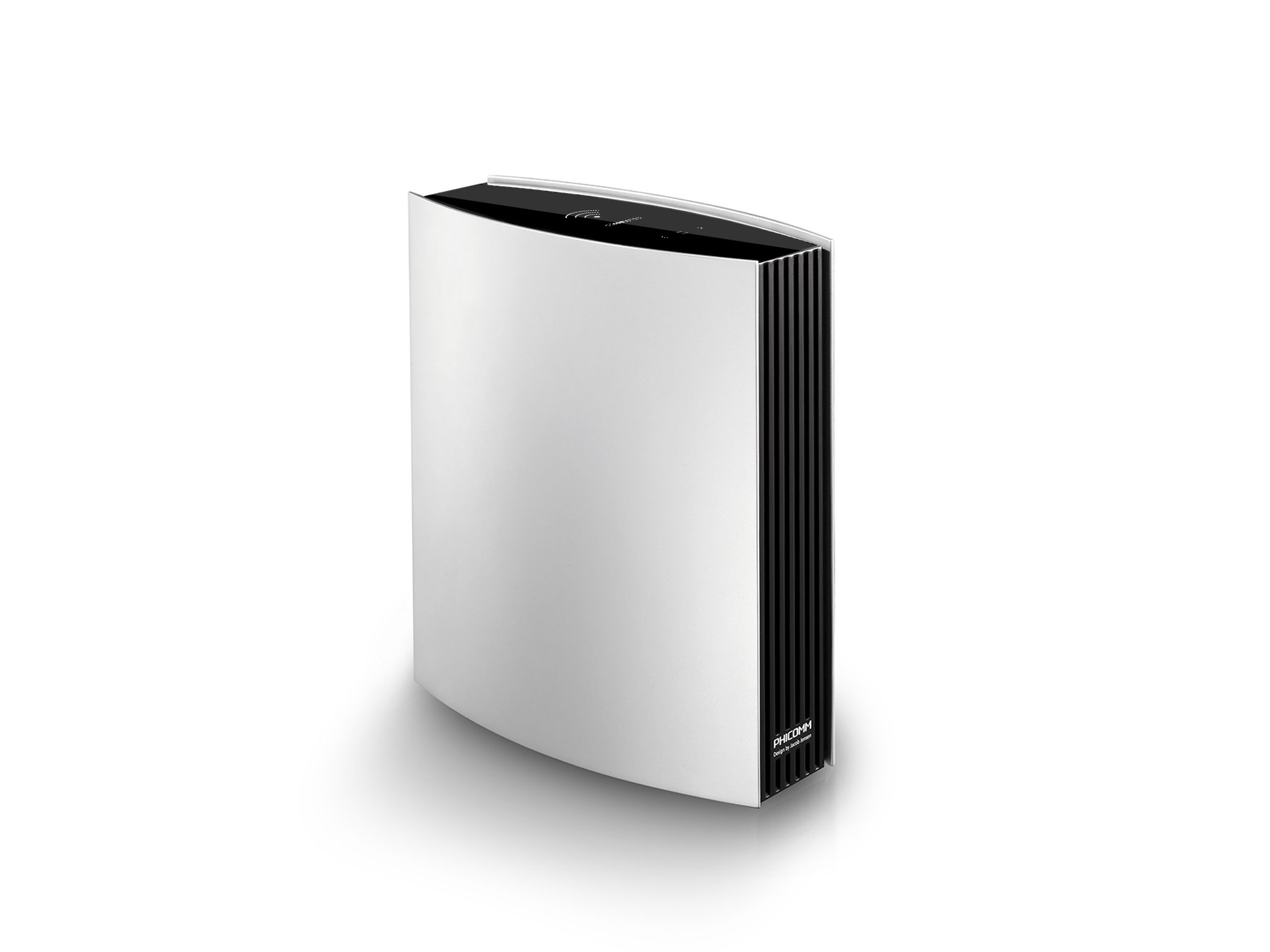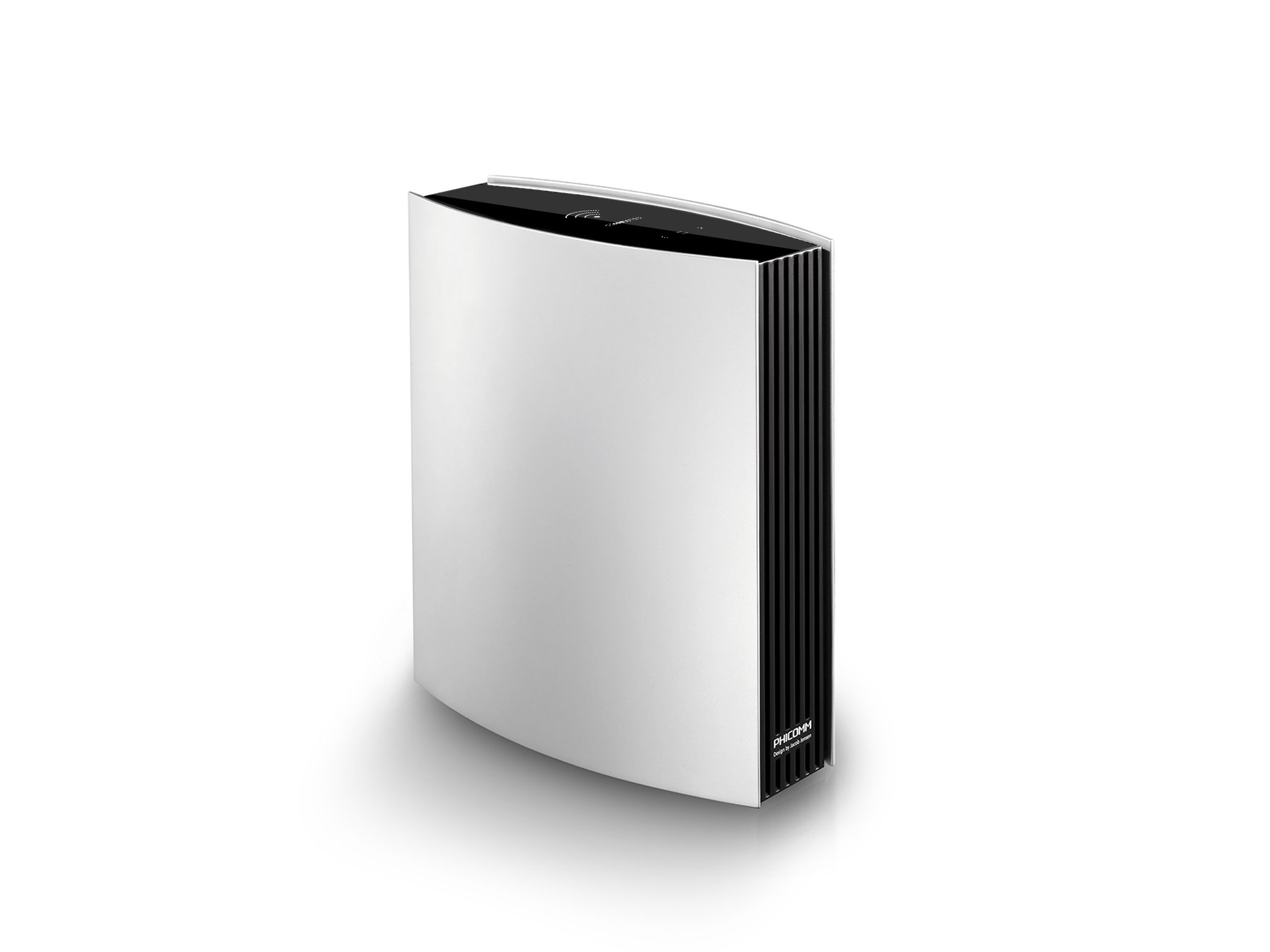 K3
Router
Phicomm (Shanghai) Co., Ltd.
The Phicomm K3 router combines Scandinavian design with state-of-the-art technology. The router features eight integrated antennas that provide an excellent WiFi coverage with the highest speed. The compact shape in the unmistakable Jacob Jensen form language invites the users to put the router on display rather than hiding it. Ventilation holes are hidden in the rib pattern, leaving the two characteristic floating silver sheets clean and uninterrupted. With the seamlessly integrated display the user can access all information and follow instructions intuitively with no need for a manual.
Client / Manufacturer
Phicomm (Shanghai) Co., Ltd.
Shanghai, CN
Designer

Jacob Jensen Design DeTao Shanghai
Shanghai, CN
Asia, Europe, North America