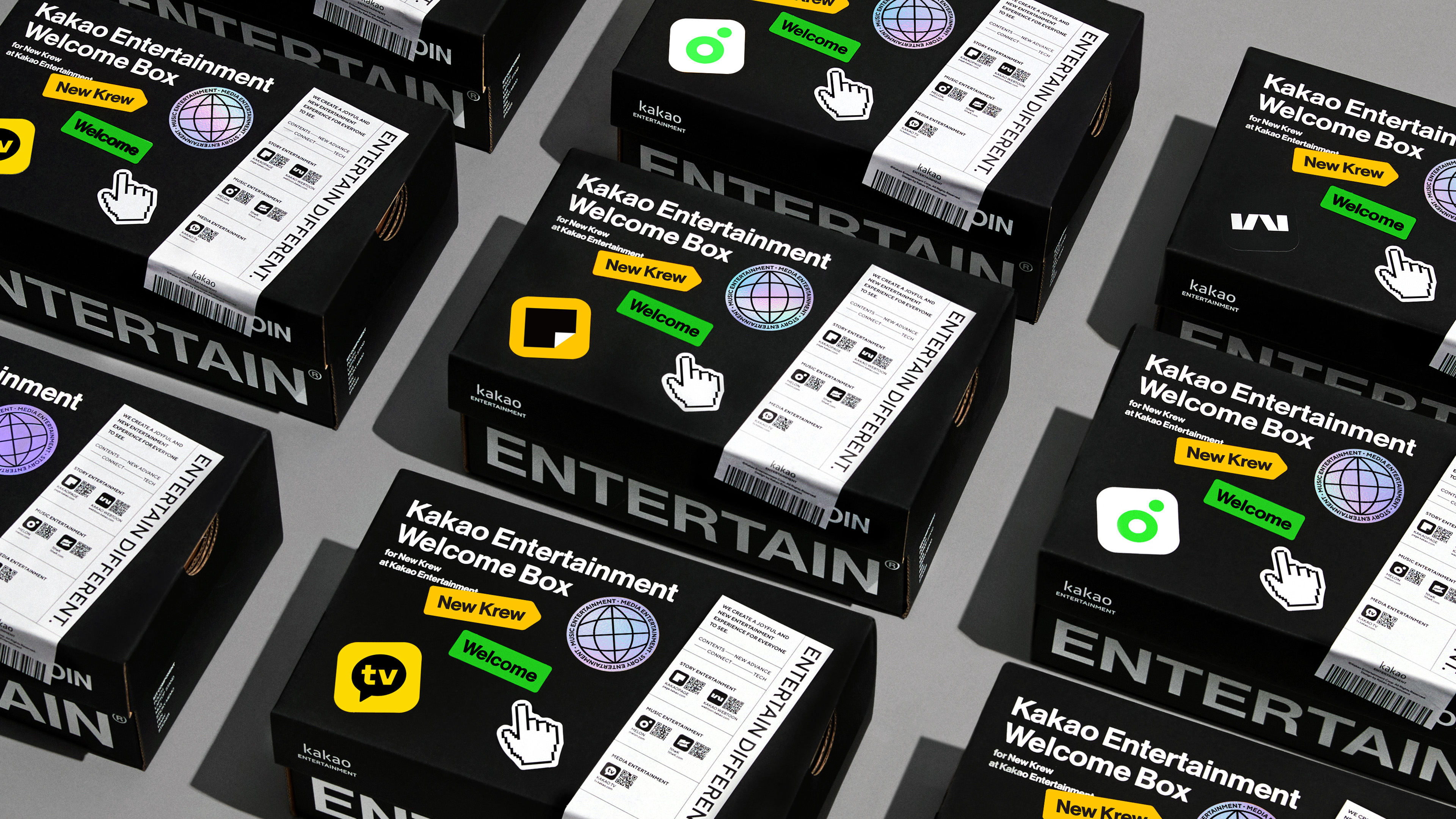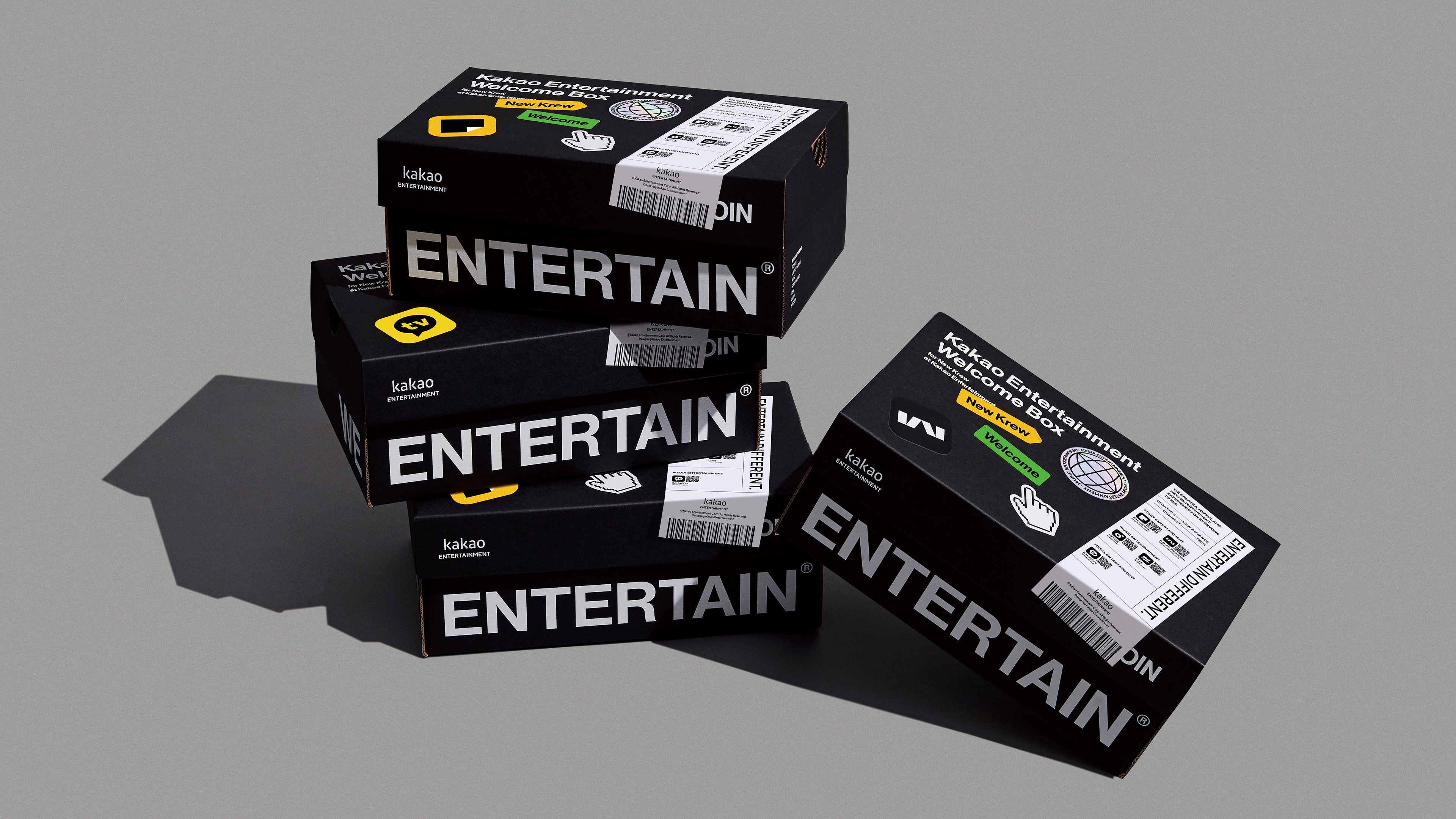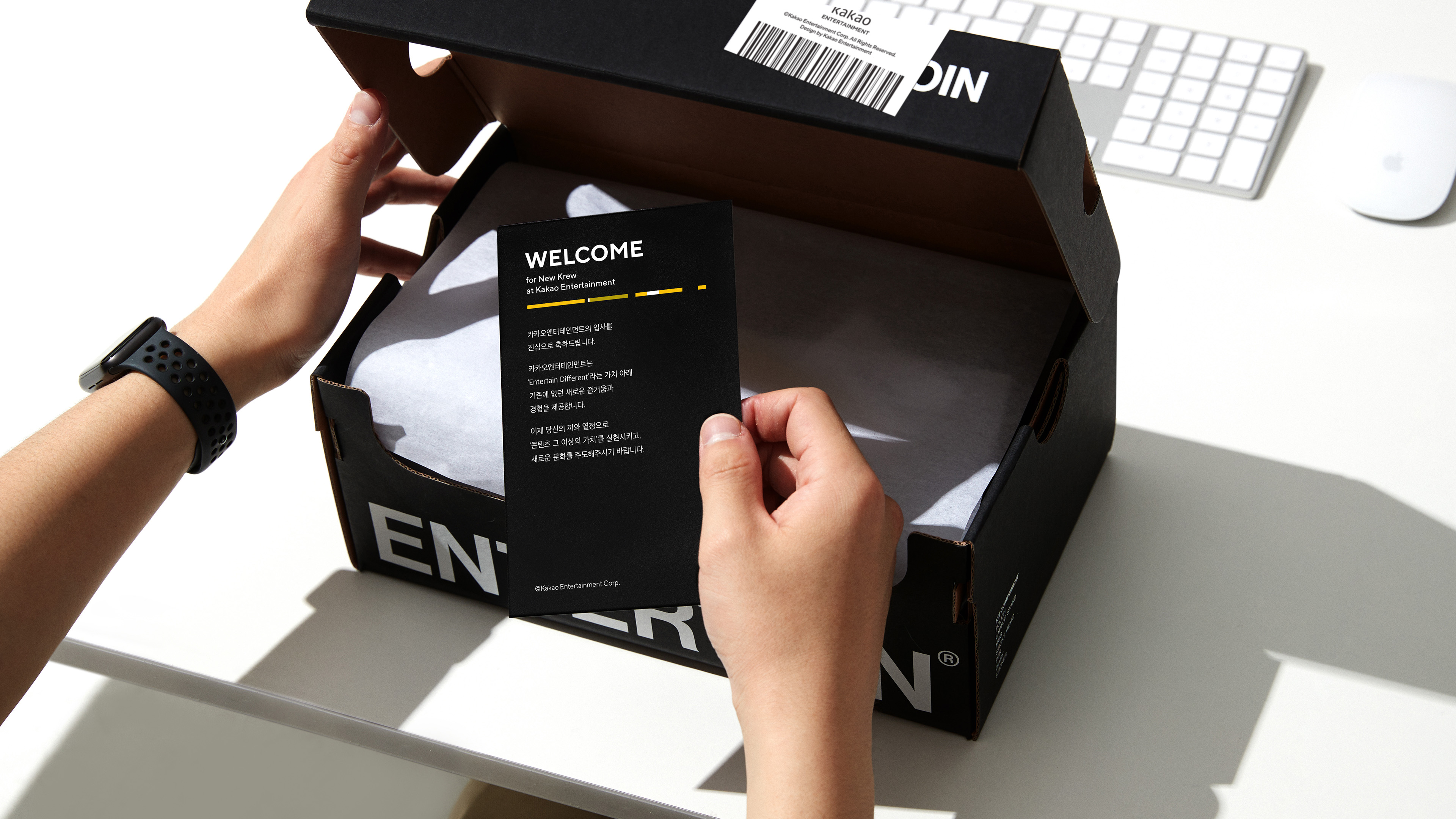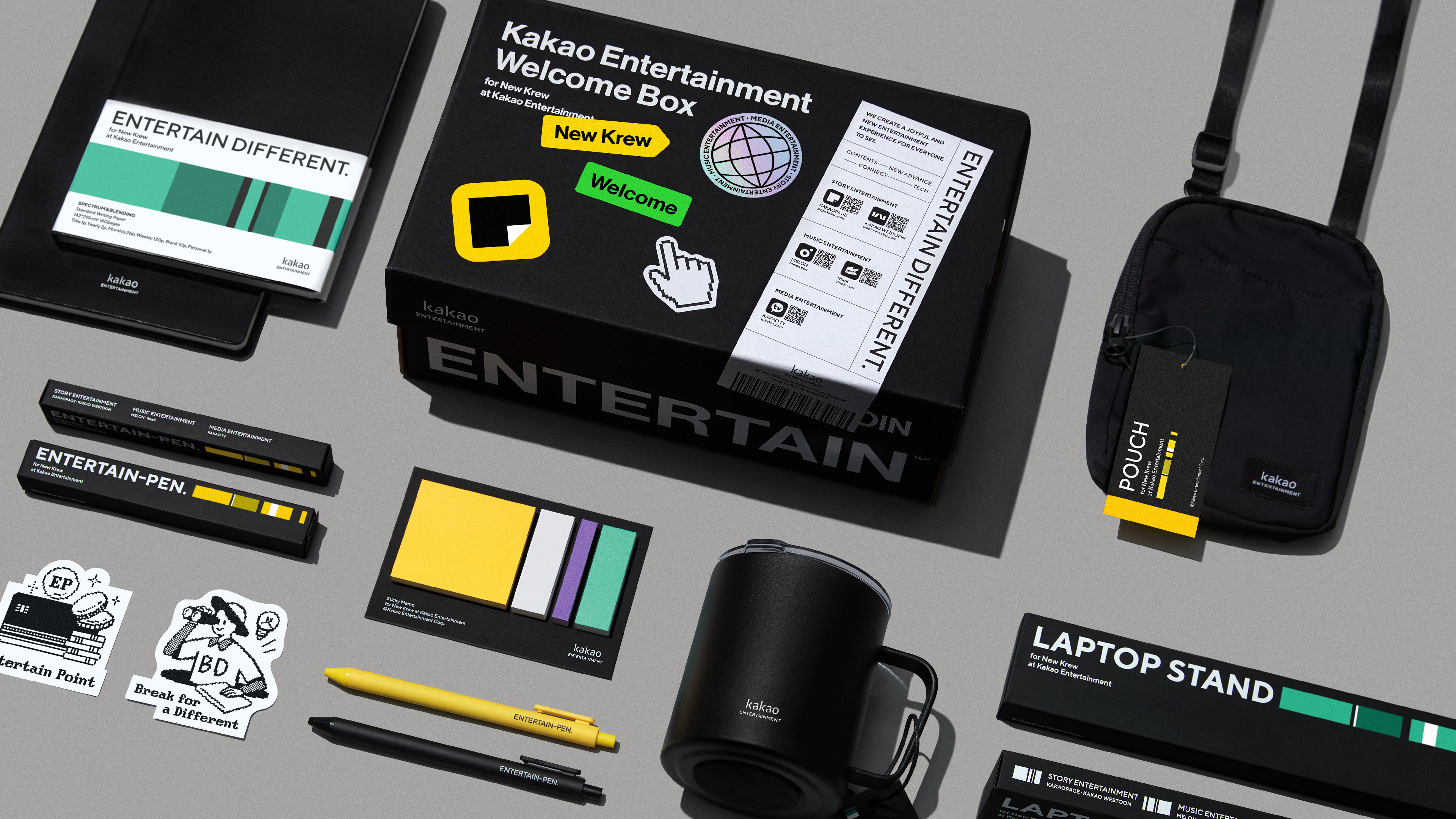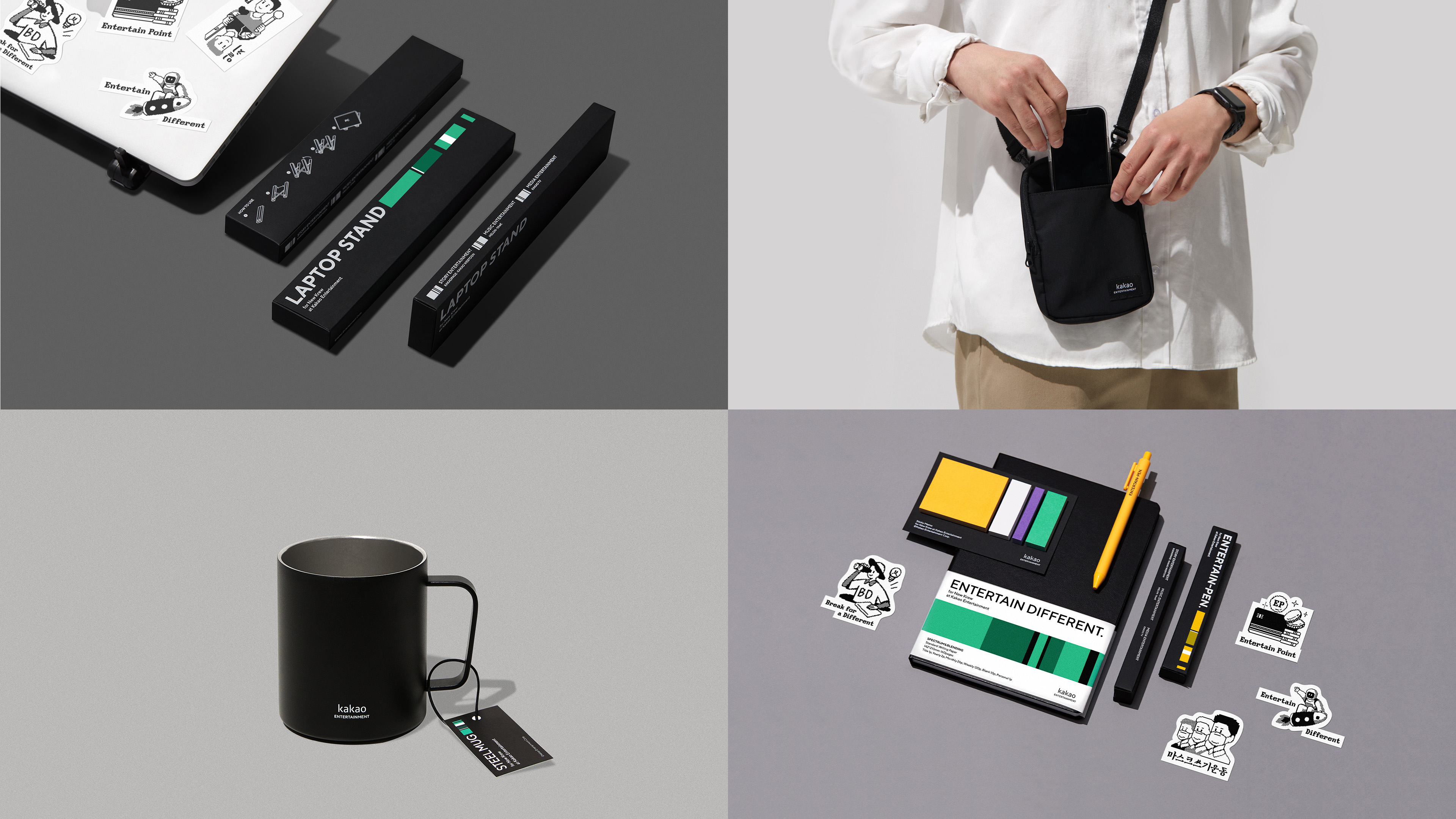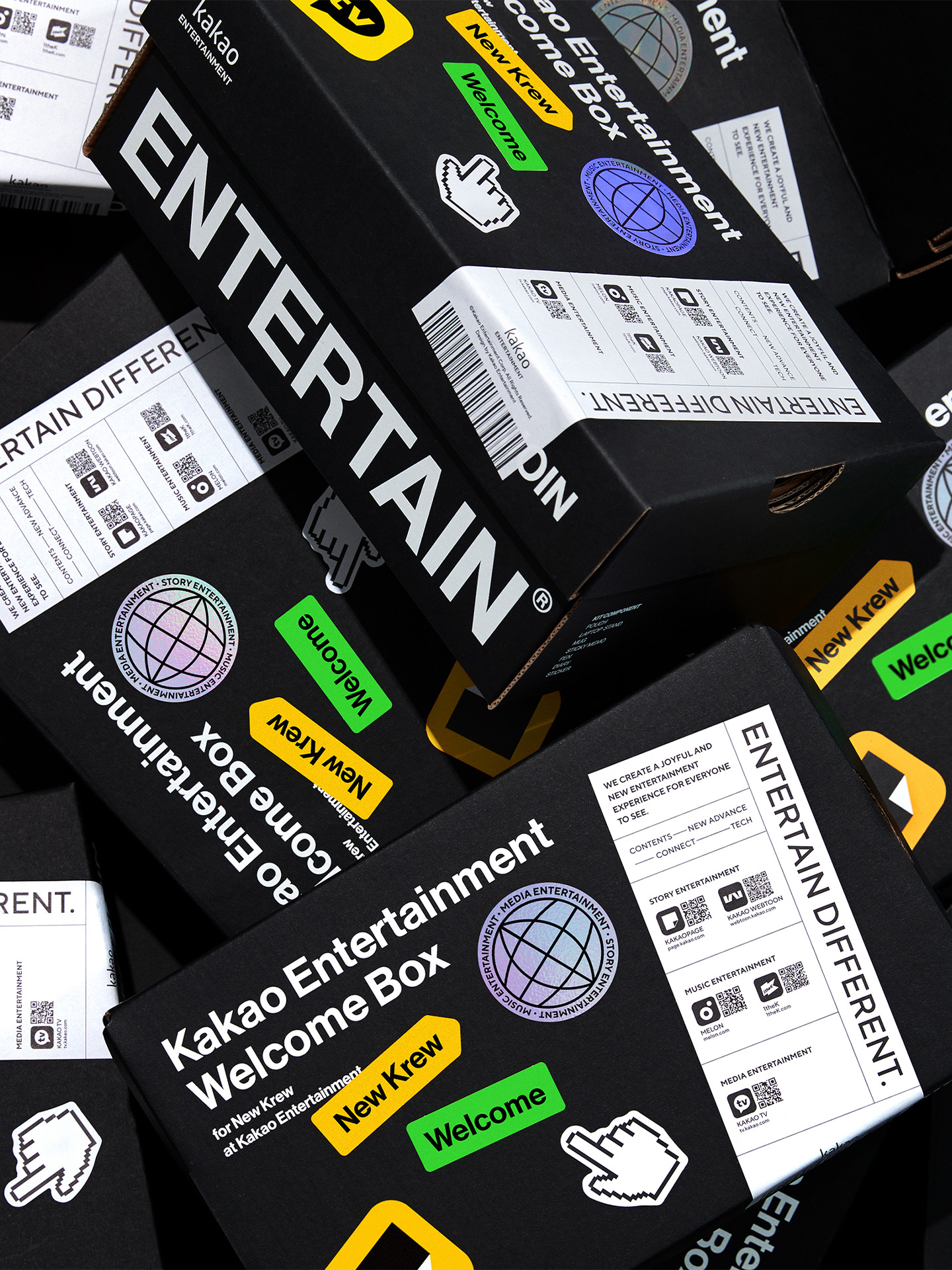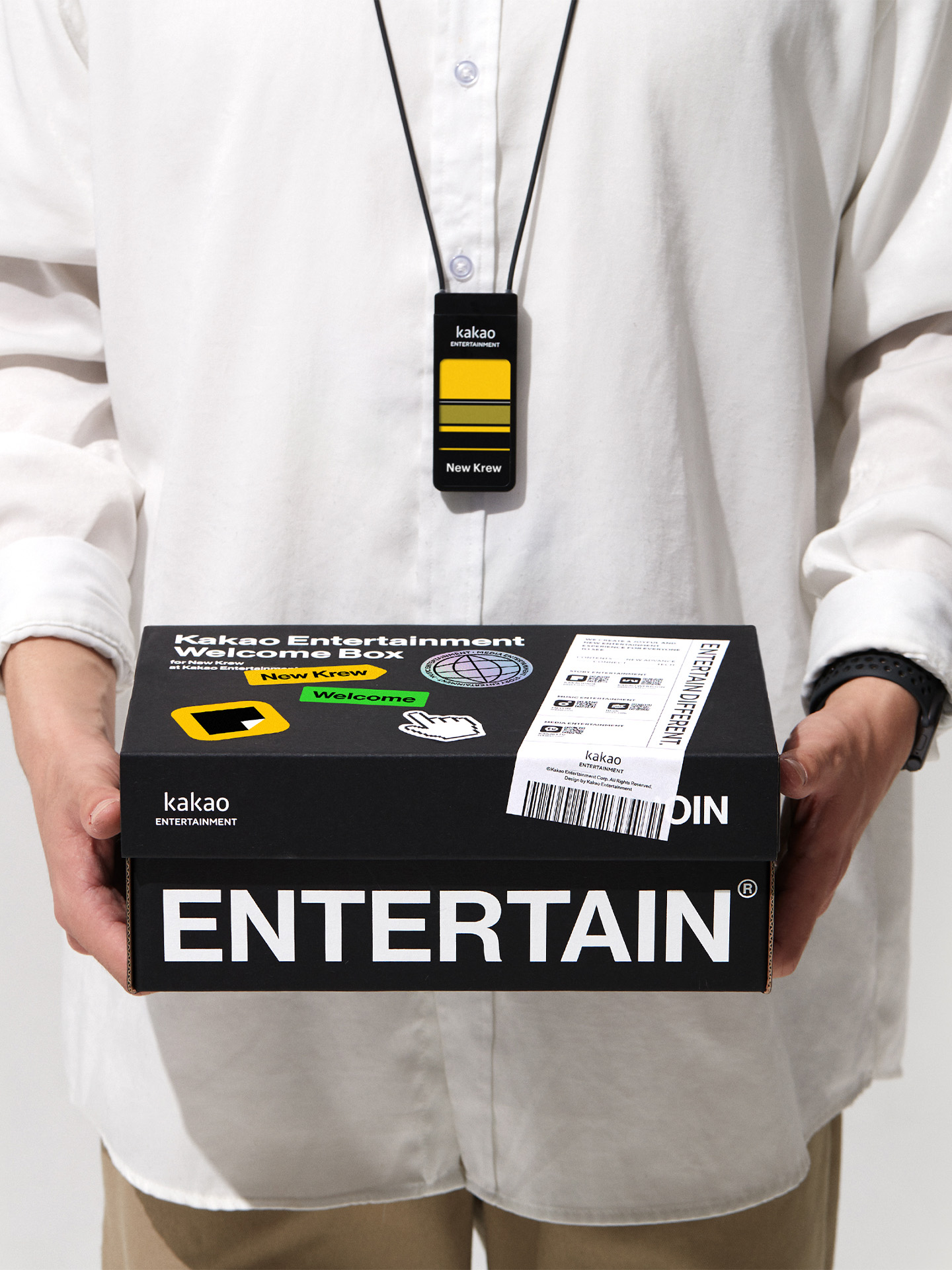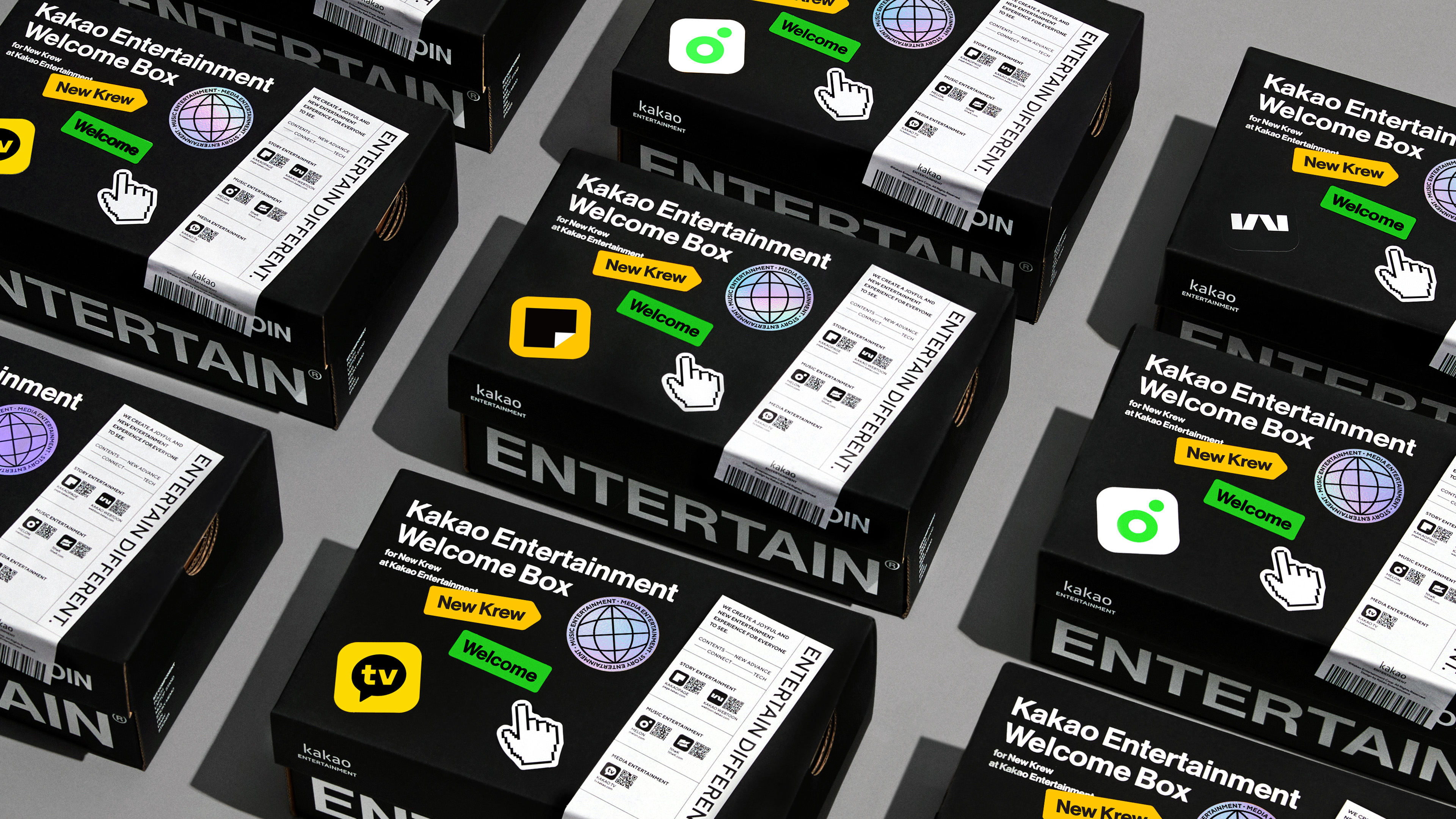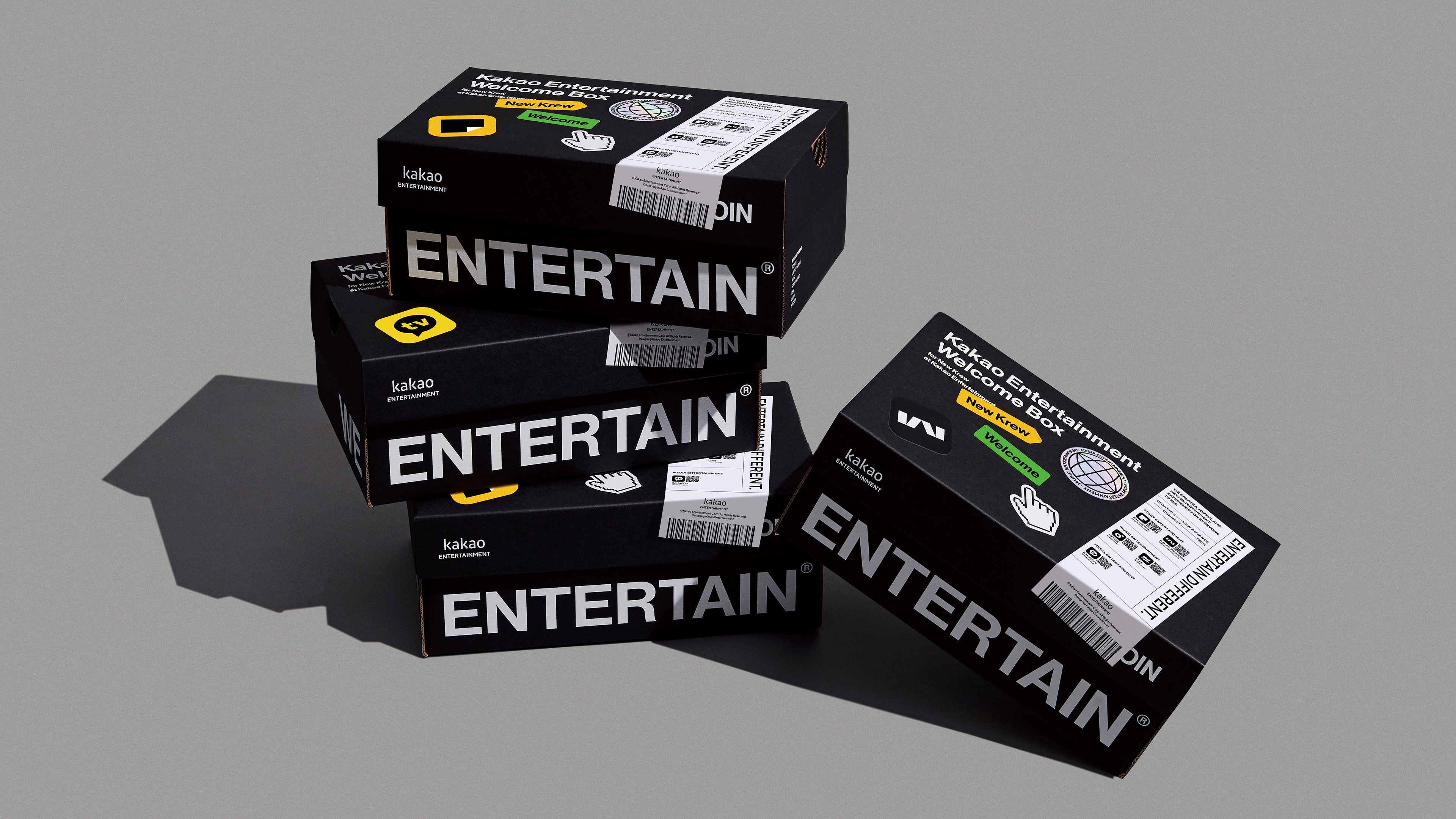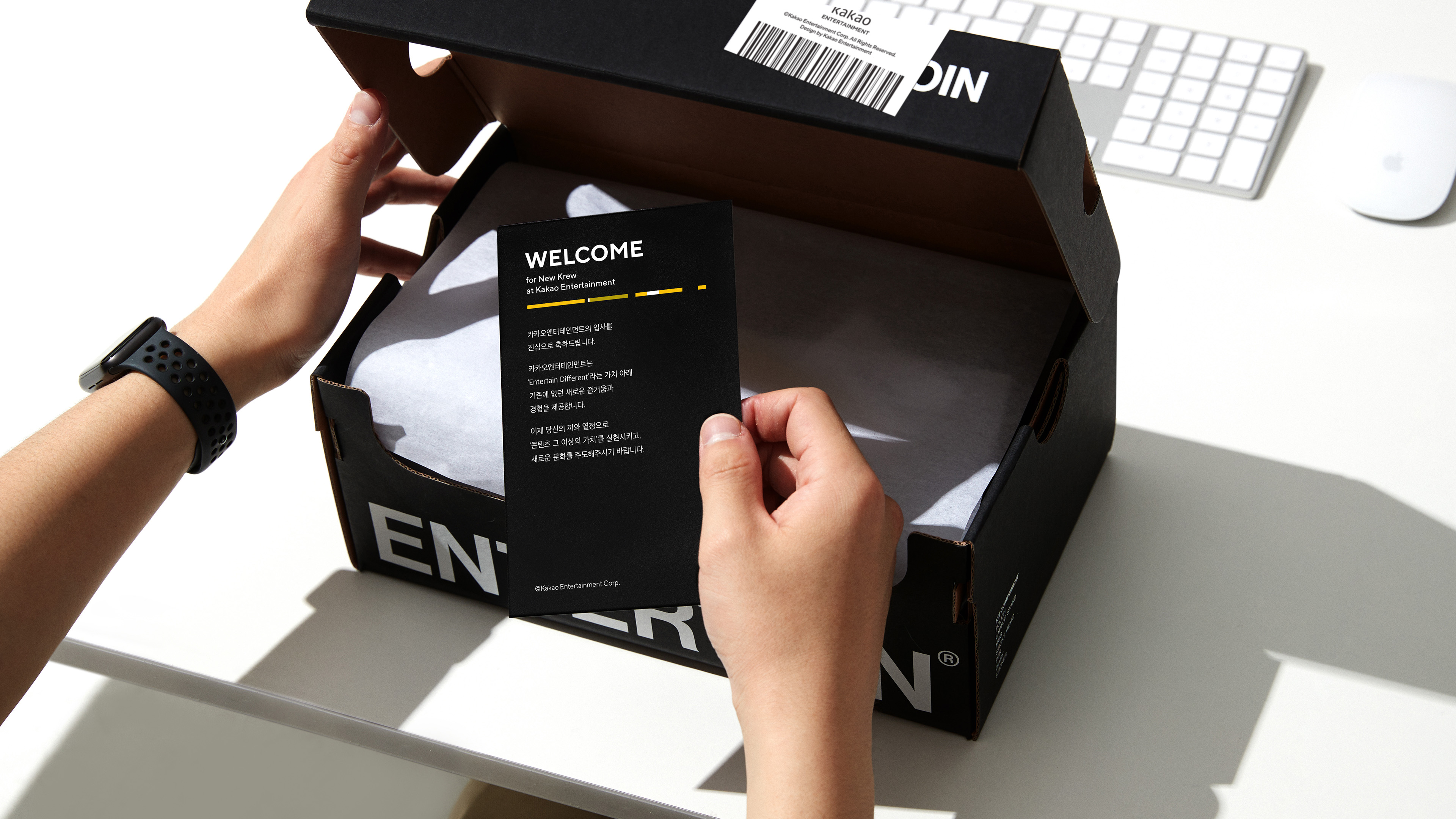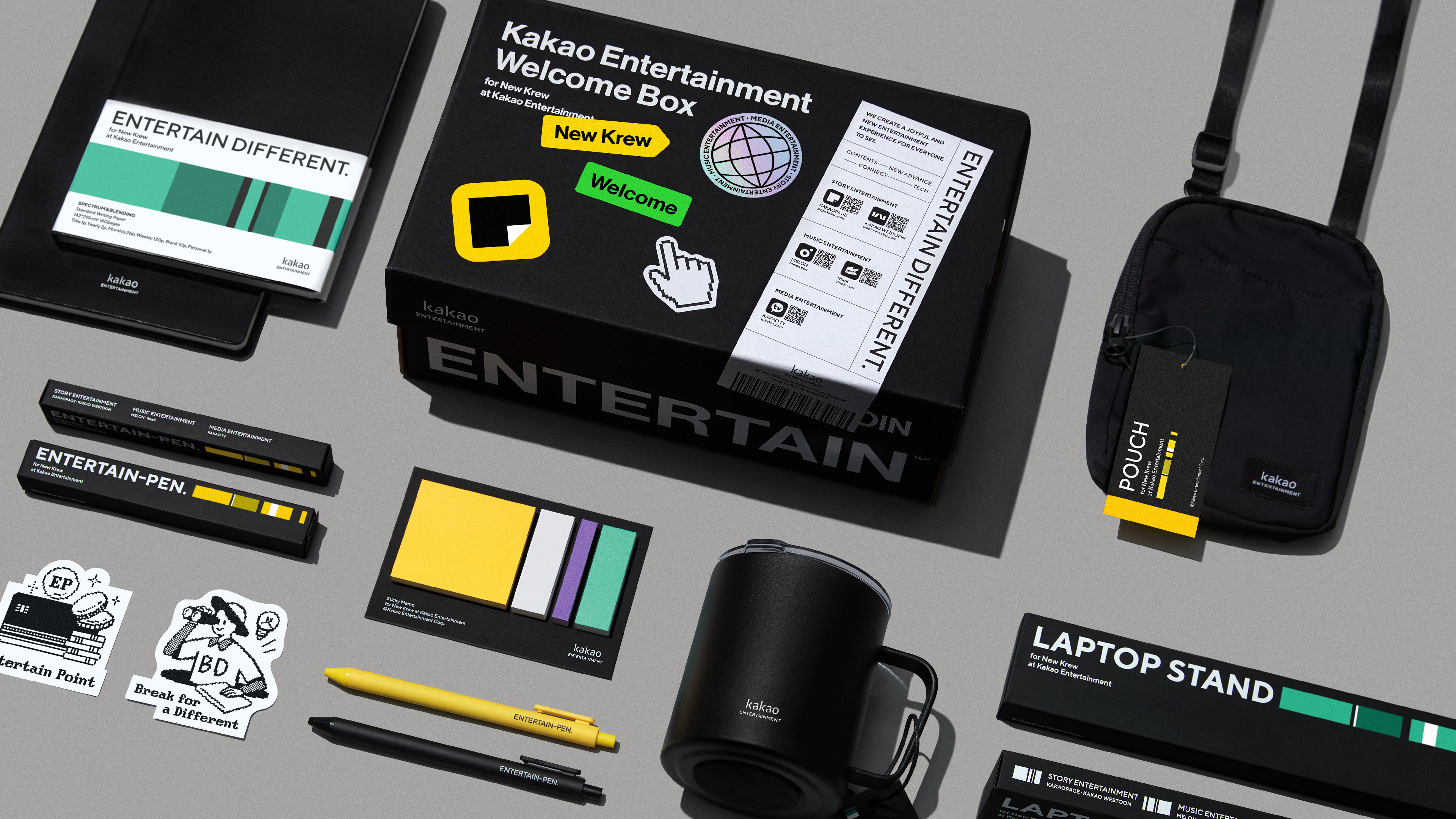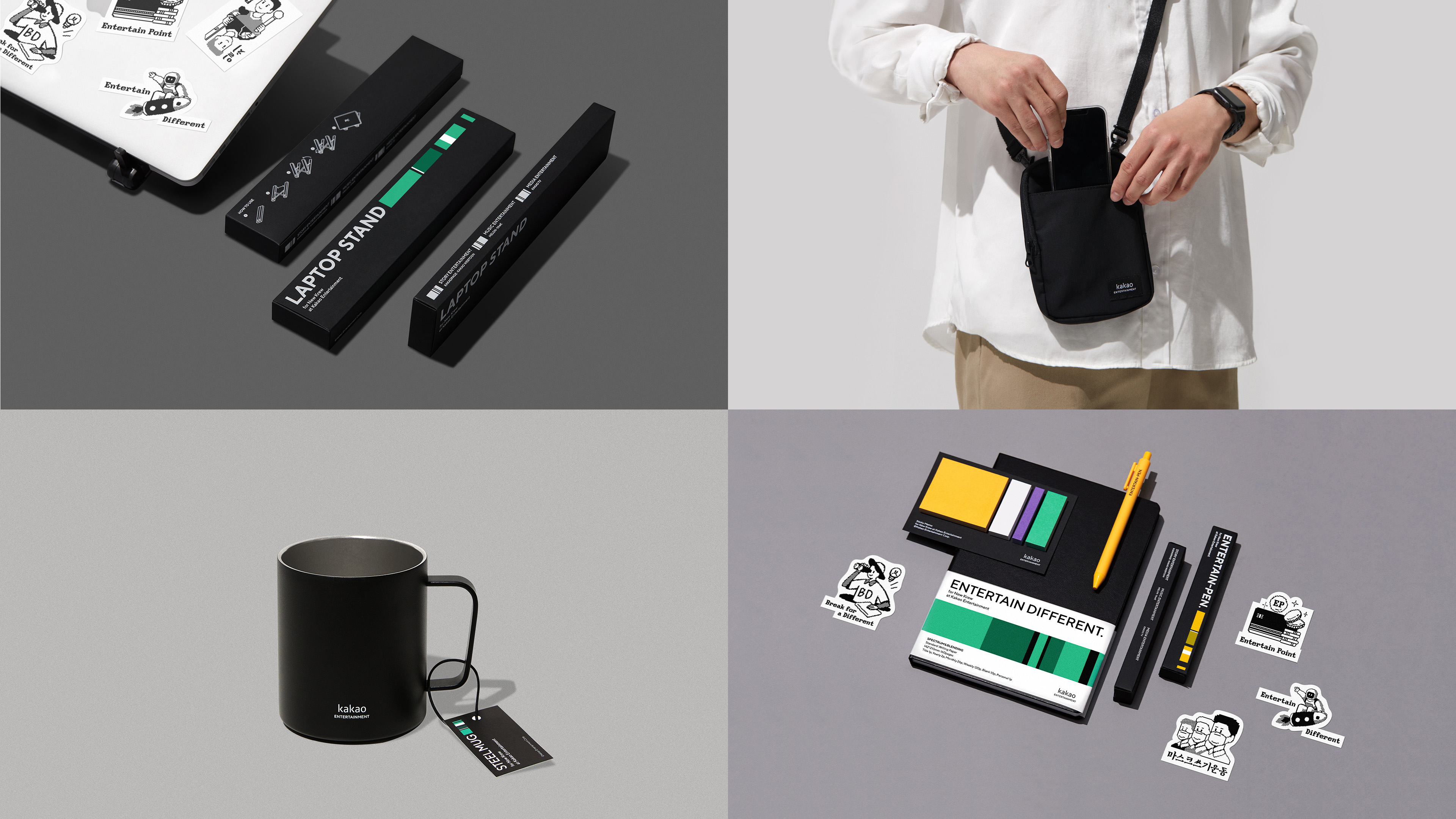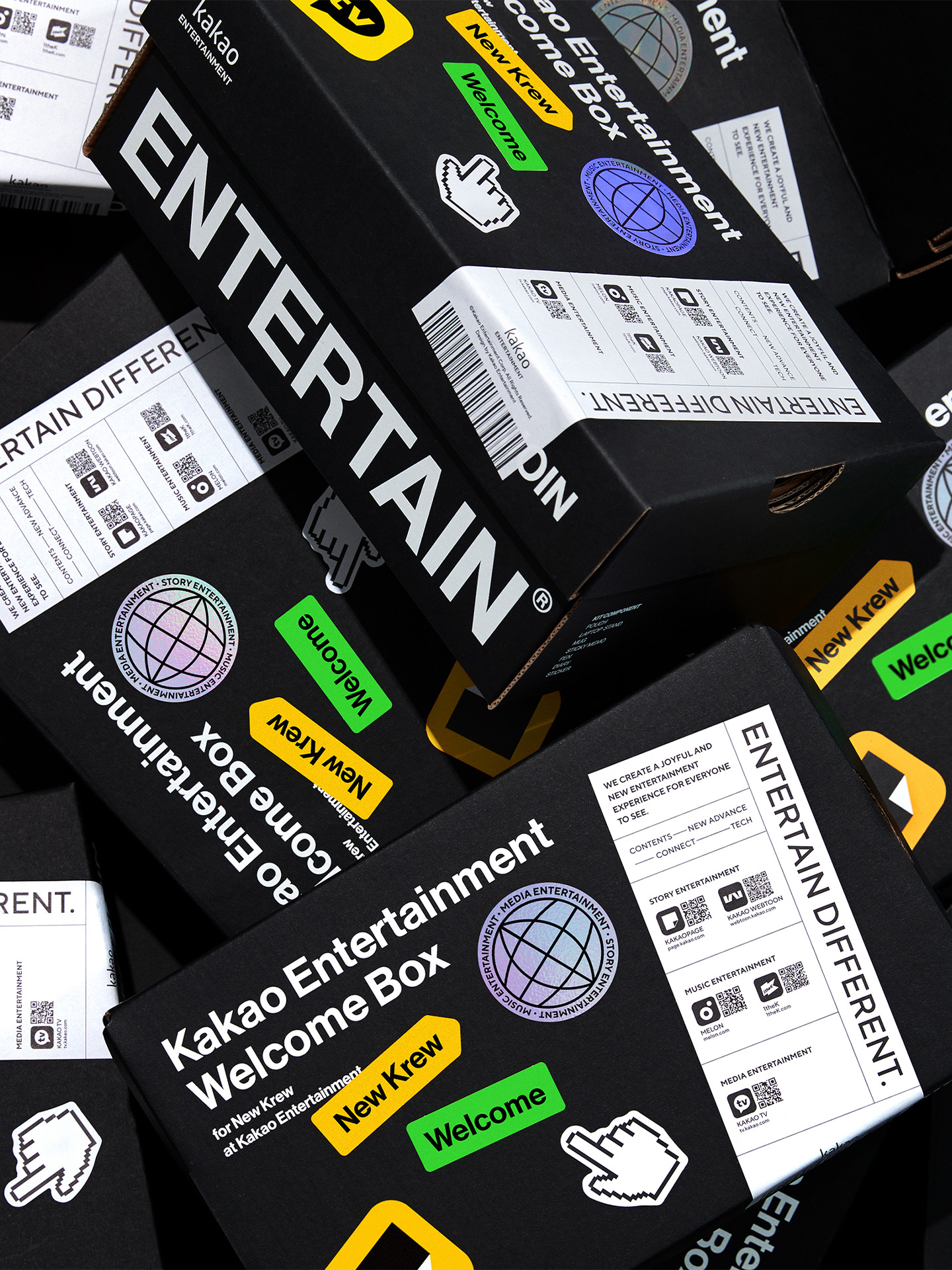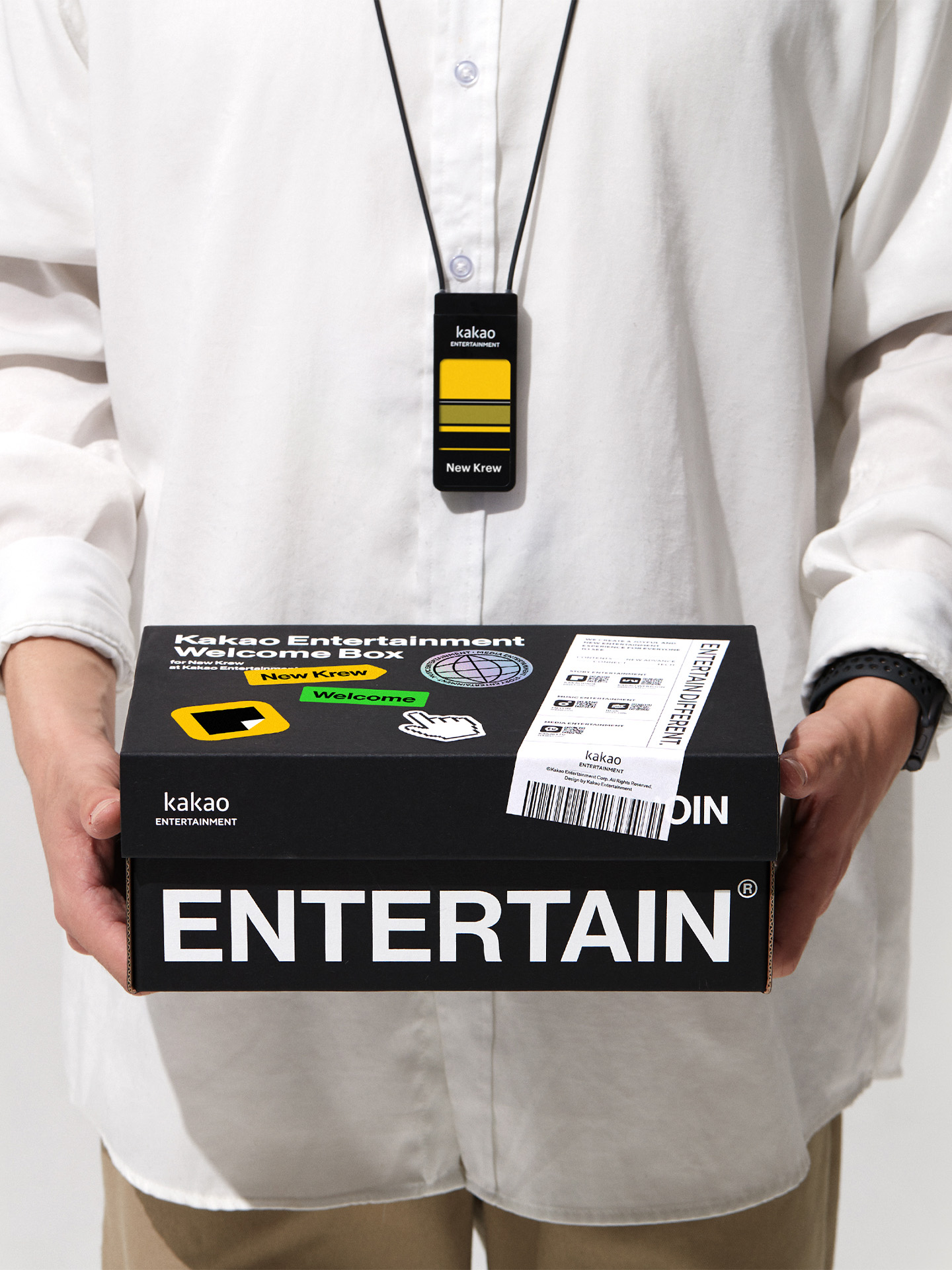 Kakao Entertainment Welcome Kit
Branding
Kakao Entertainment Corp.
The Kakao Entertainment Welcome Box is a brand communication tool that is specially curated to welcome newly hired employees and infuse them with Kakao Entertainment's philosophy and culture. The Welcome Box was created to embrace new hires and give them a sense of excitement as they started their new job, give them a good first impression of the company and help them understand the company's objectives and get acquainted with Kakao's brand, including Melon, Kakao Page, Kakao Webtoon, 1theK and Kakao TV. The Welcome Box is shaped like a sneaker box to represent the hip, cool, exciting and fun vibes of an entertainment content company.
Client / Manufacturer
Kakao Entertainment Corp.
Seongnam, KR
Designer
Kakao Entertainment Corp.
Seongnam, KR