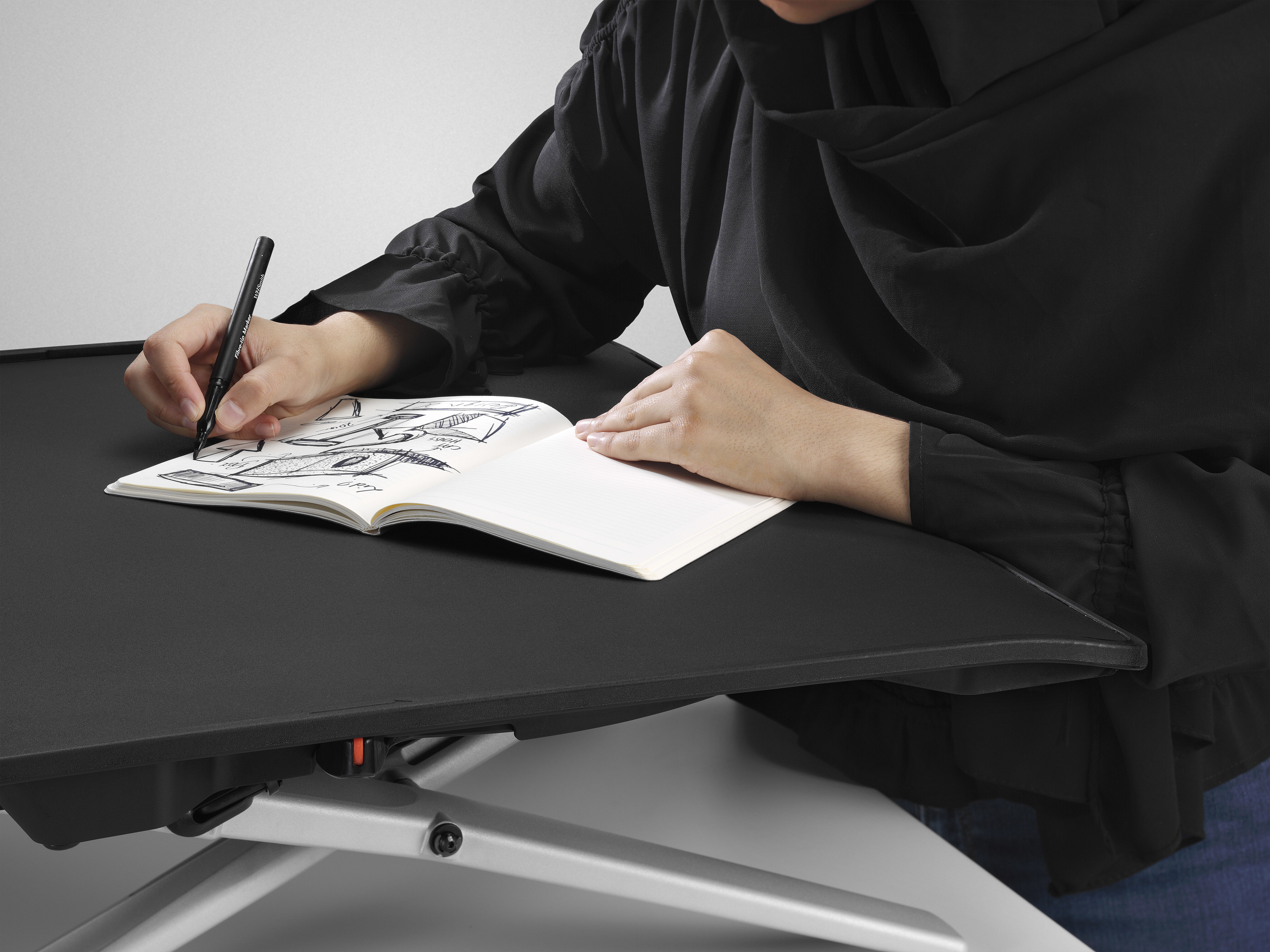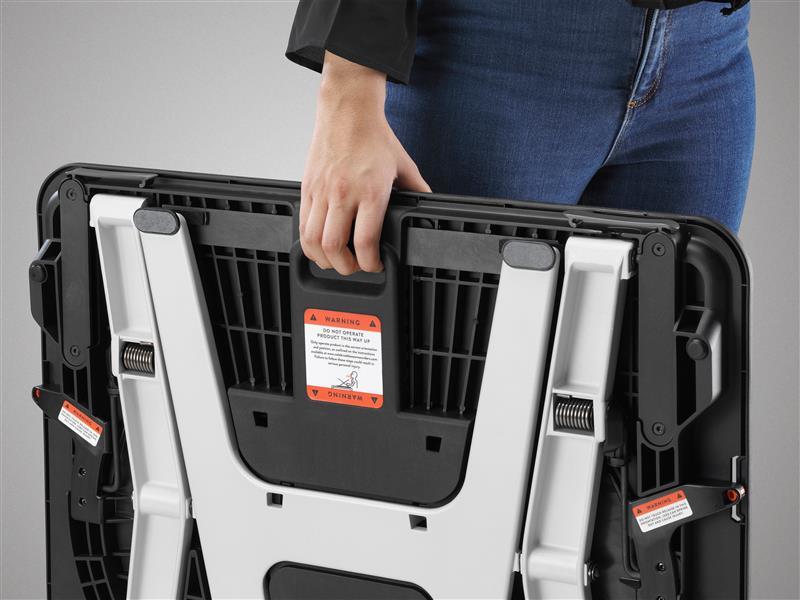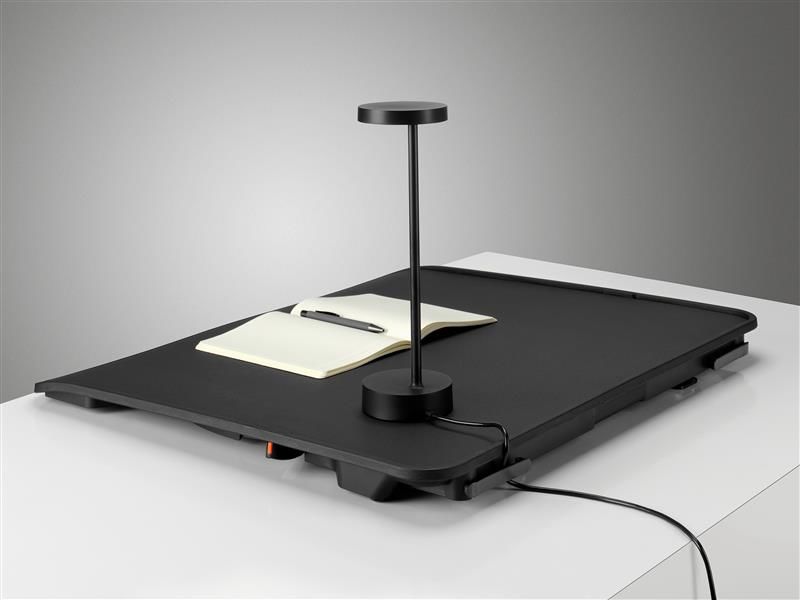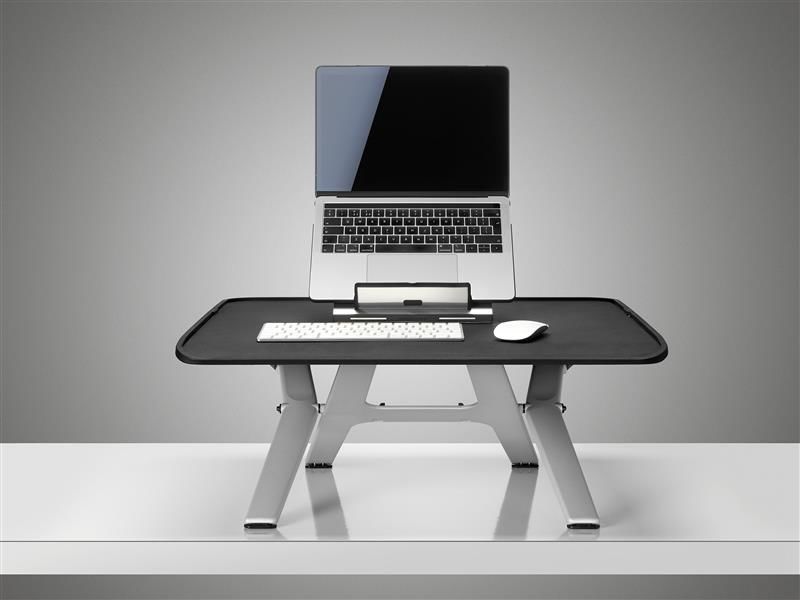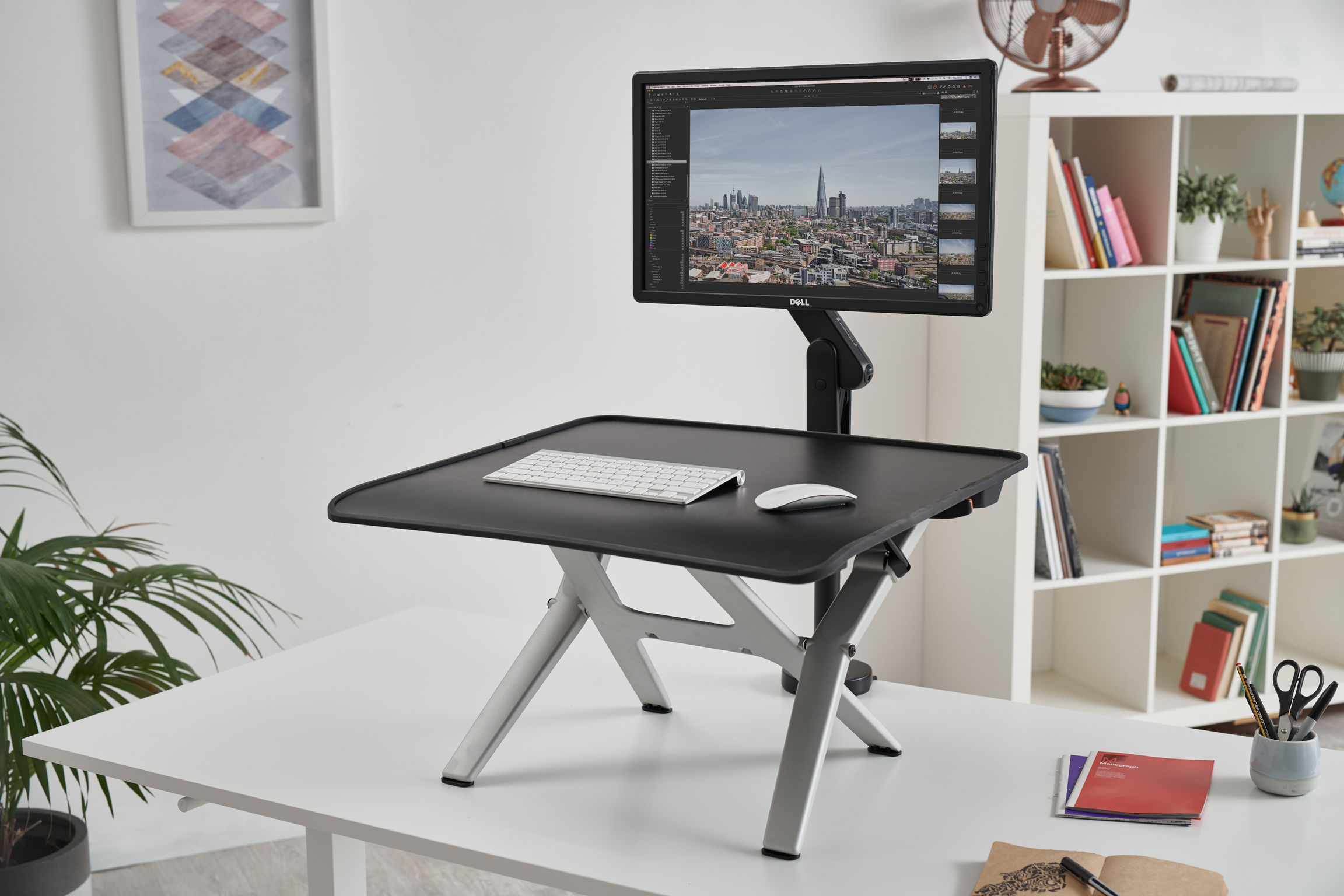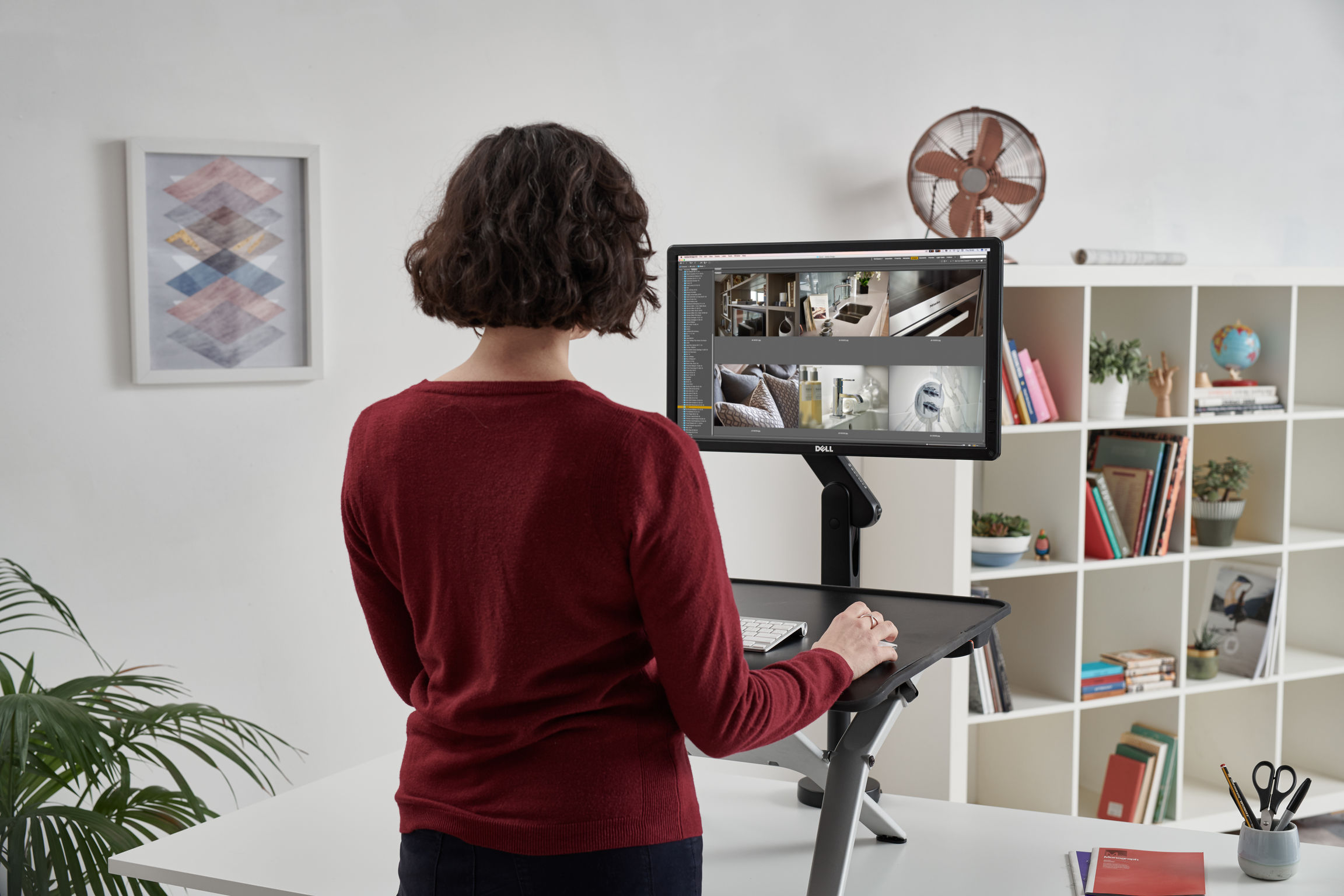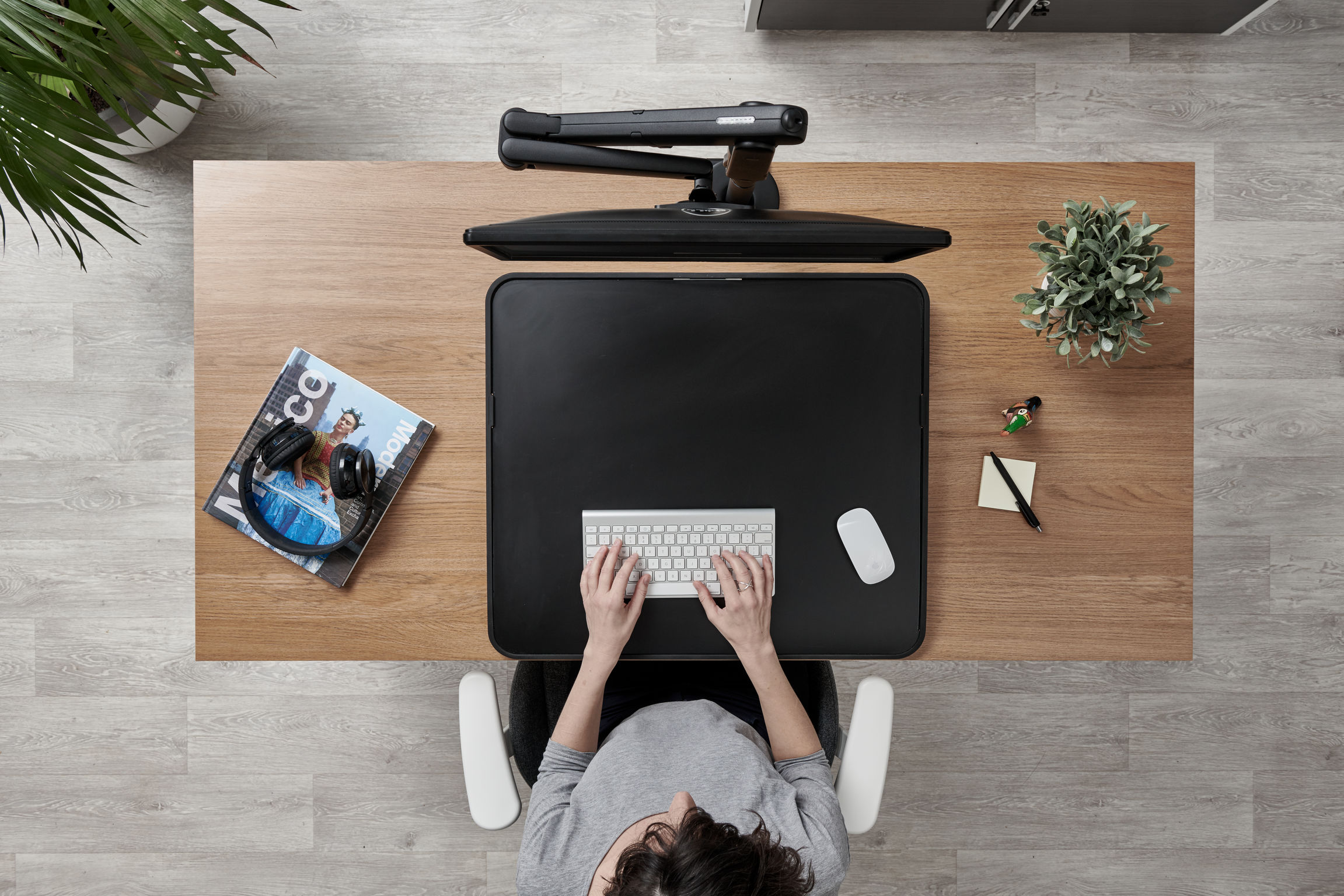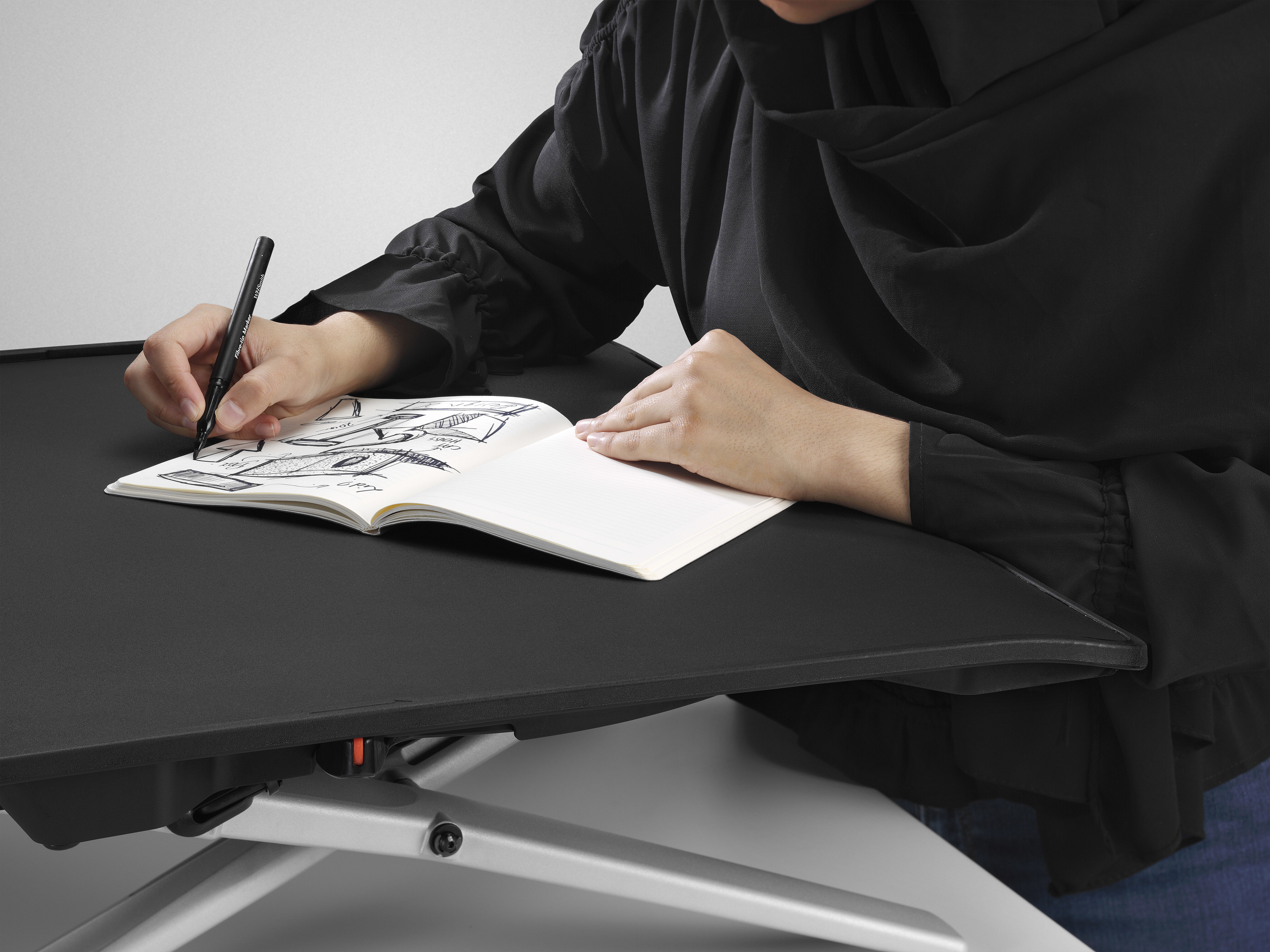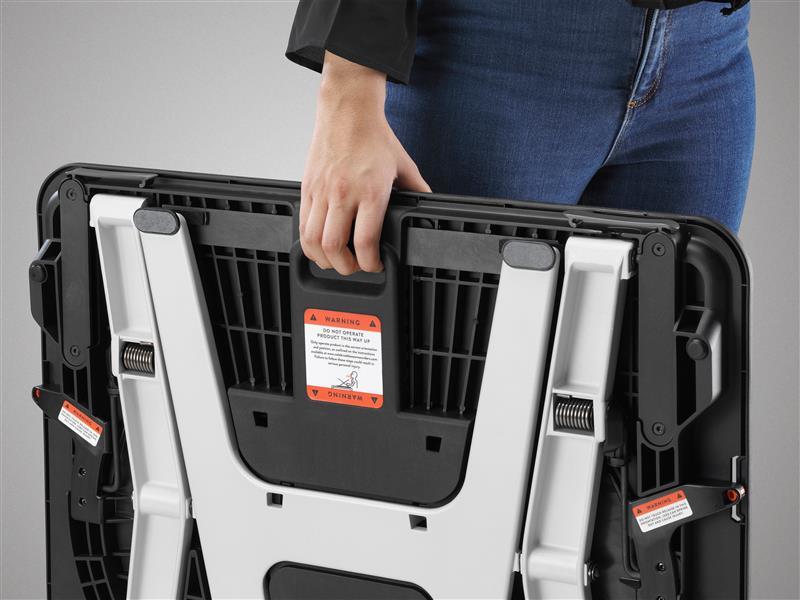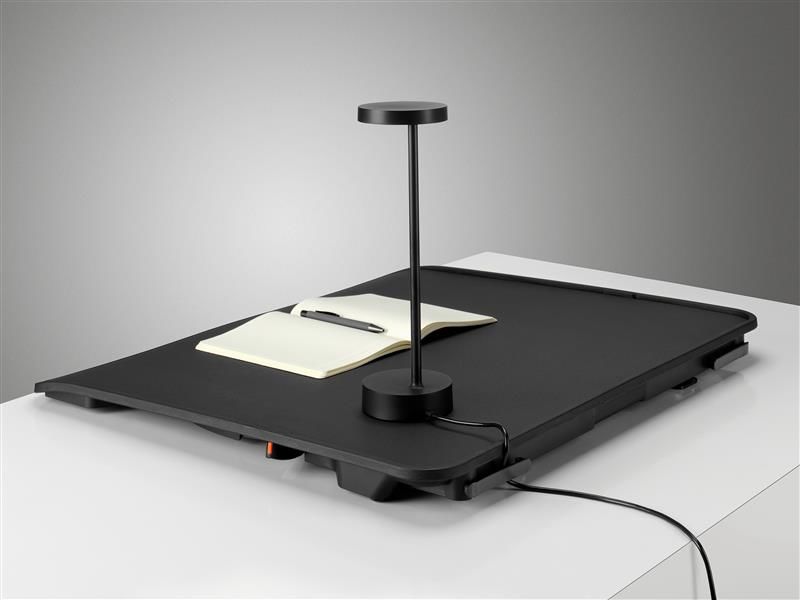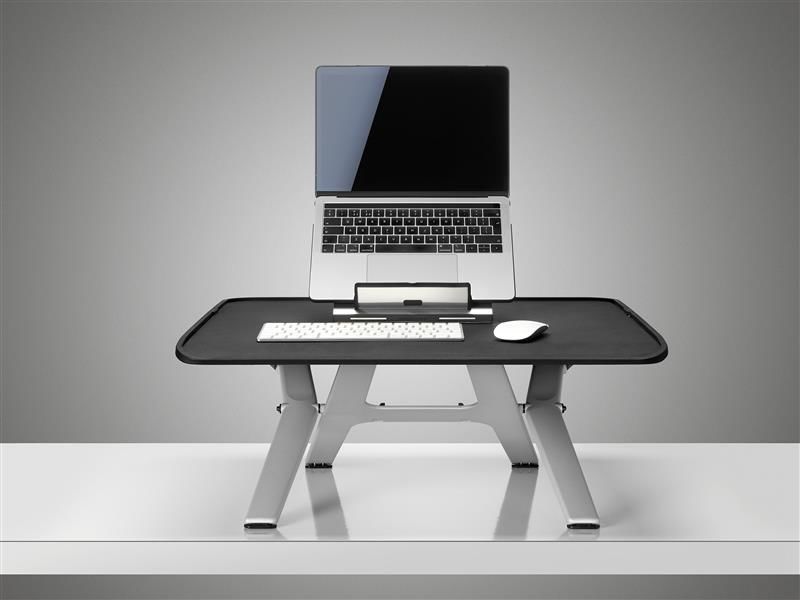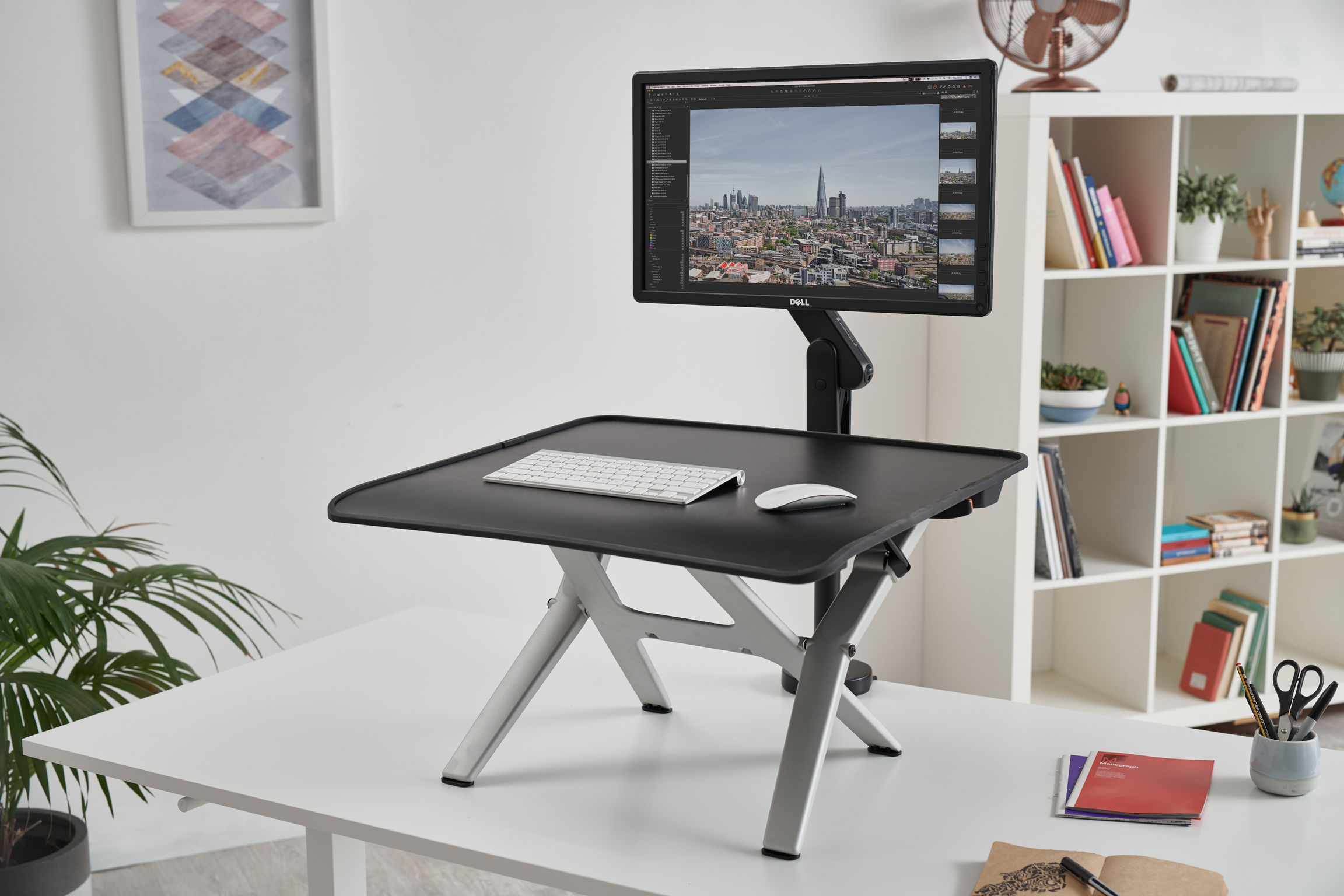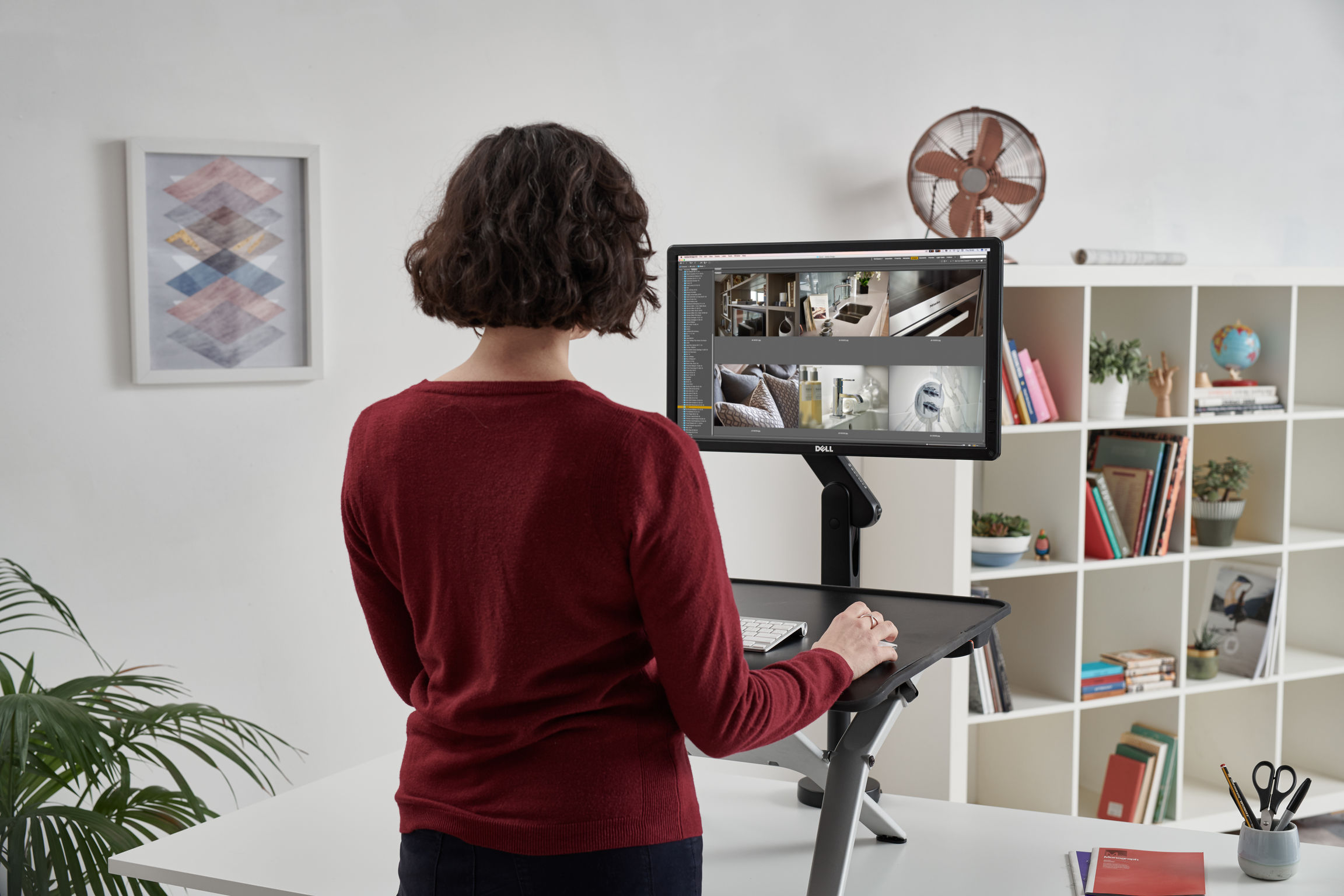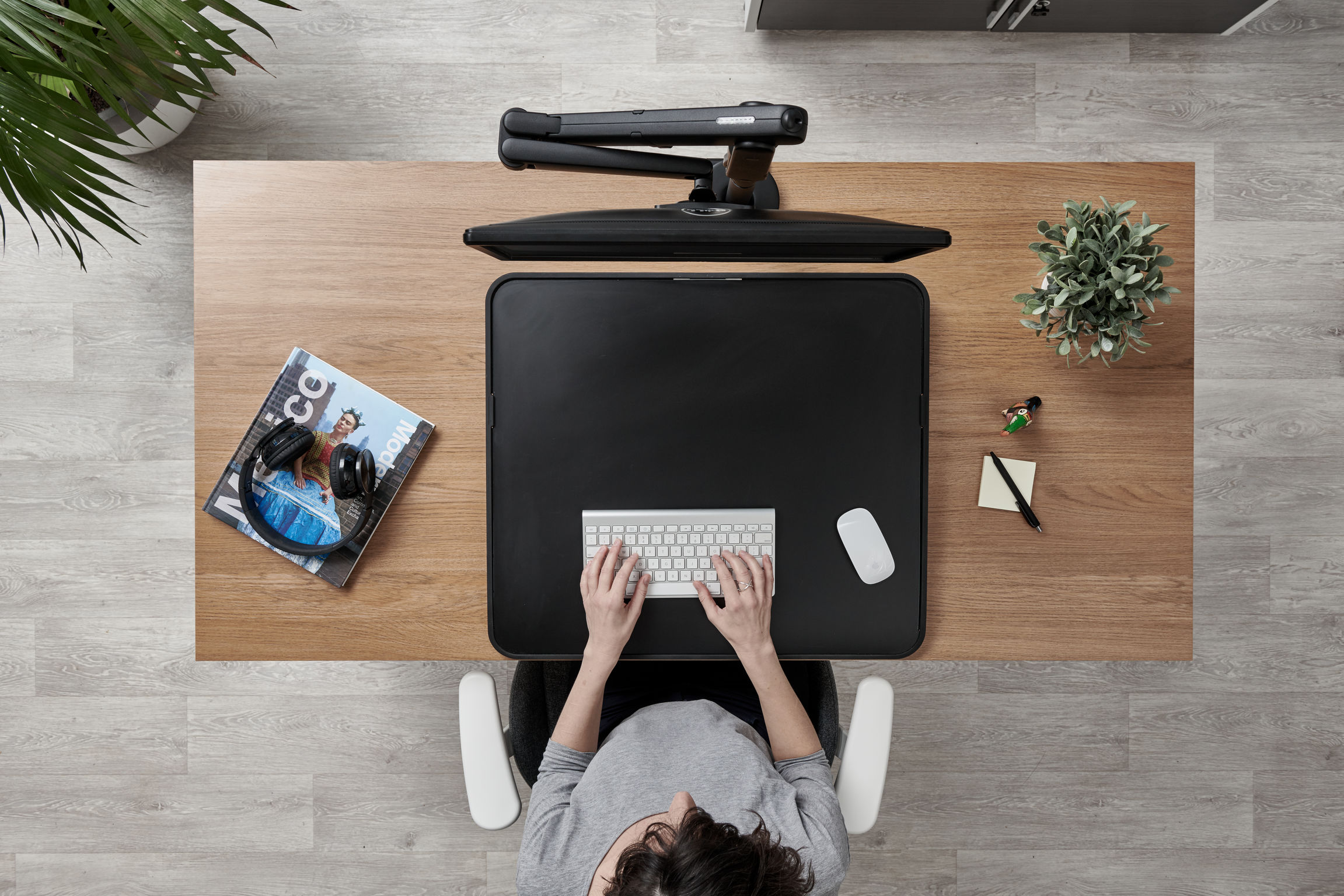 Monto
Sit stand riser
Colebroook Bosson Saunders
Monto makes sit-to-stand working possible, anywhere. The sit stand riser is portable and can be retrofitted with ease, i.e anywhere without tools/installation. Monto transforms any fixed desk into a height-adjustable workstation for standing/seated working and can be shared among employees. The product is by far the lightest in its category. The thin profile means it can be stored under a desk or cupboard to maximize space. Designed to optimize desk space and when fully lowered, Monto ensures healthy wrist positioning. There are nine different adjustable working heights, which enables improved ease of use and adjustment over all other sit-to-stand risers on the market.
Africa, Asia, Australia / Oceania, Europe, North America, South America
Consumer / User, Trade / Industry, Other target groups: Architects and designers and furniture dealers.