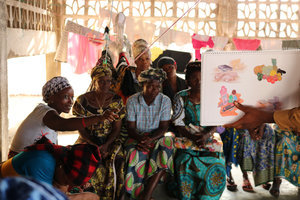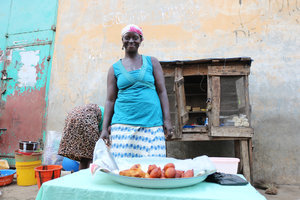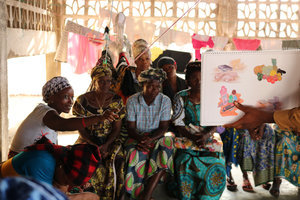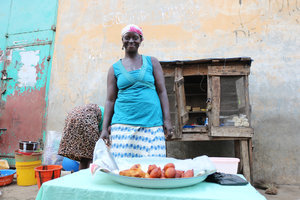 Munafa
Social Microfinance
Entrepreneurs du Monde
In February 2019, Entrepreneurs du Monde launched a new social microfinance programme in Sierra Leone called Munafa. It aims at "enabling marginalised micro-entrepreneurs to develop their income generating activity and improve their household's standard of living through appropriate financial products and socio-economic services". Today, Munafa runs 2 branches in Freetown's slums and has 19 local employees and 1,738 beneficiaries. It targets the poorest communities and gives them access to financial services (non-secured loans, saving opportunities) and socio-economic services (financial literacy, group training sessions, social counselling).
JURY STATEMENT
The project supports entrepreneurs - especially women (89%) - in building up an independent livelihood and thus escaping extreme poverty. This holistic project is about strengthening entrepreneurs, their families and the communities in which they live.
WINNER STATEMENT
We are delighted and proud to be one of the winners of the iF SOCIAL IMPACT PRIZE! The news was a big surprise! The prize money will enable "Munafa" - the microfinance program of Entrepreneurs du Monde in Sierra Leone - to open a new branch office on the outskirts of Freetown, helping the most vulnerable entrepreneurs to succeed in their business and escape from extreme poverty.
Client / Manufacturer

Entrepreneurs du Monde
Vaulx-en-Velin, FR
Designer