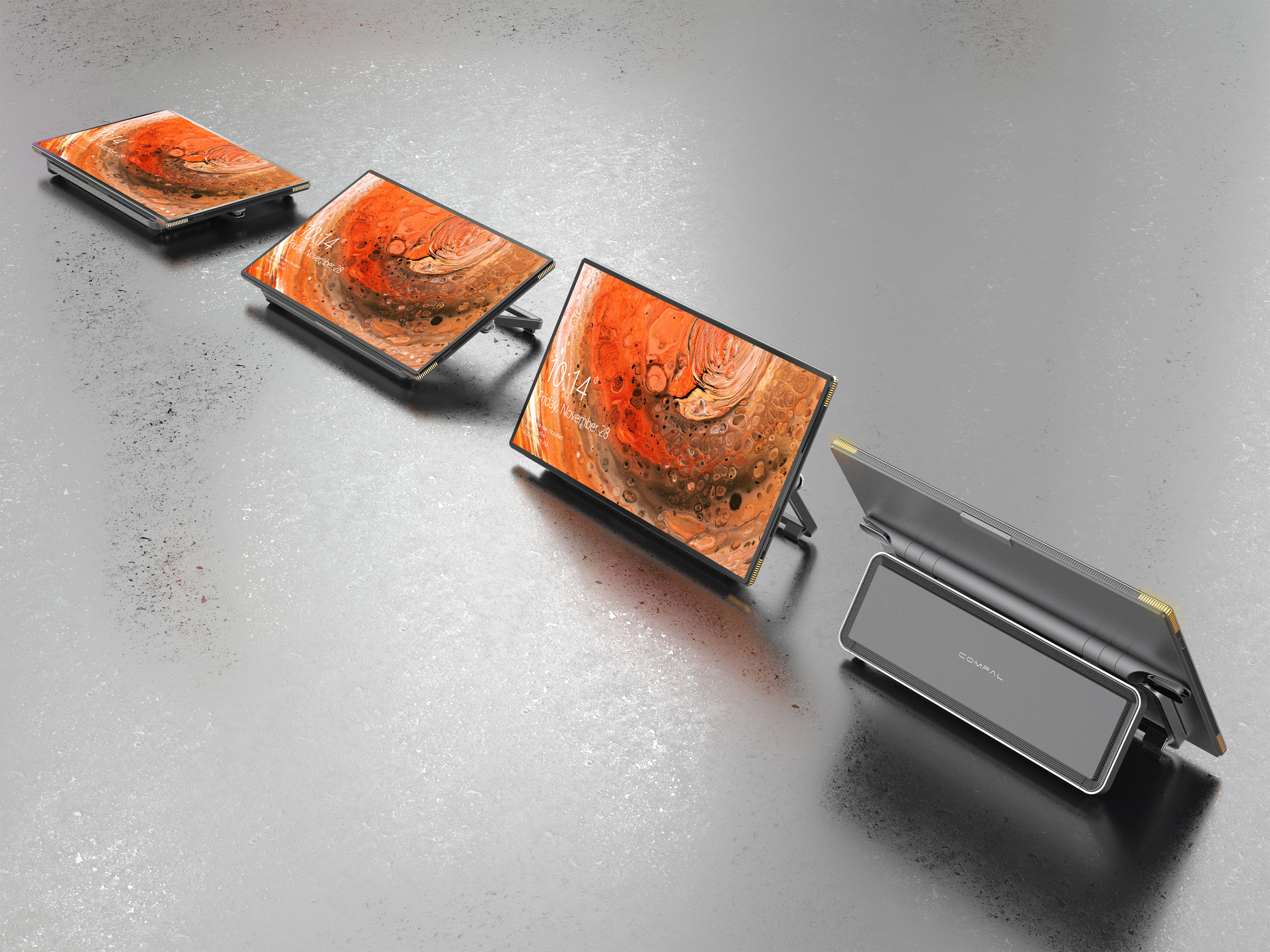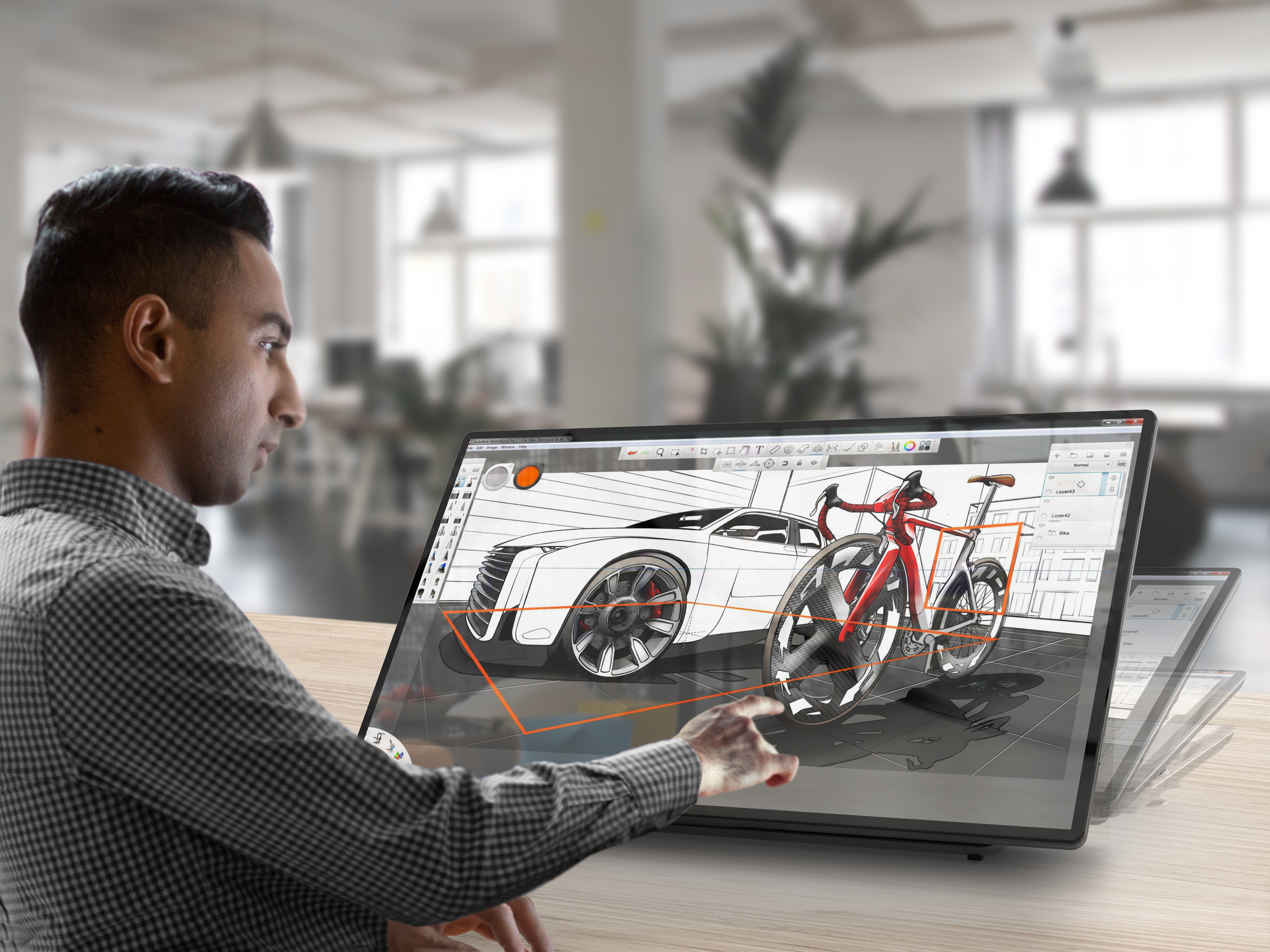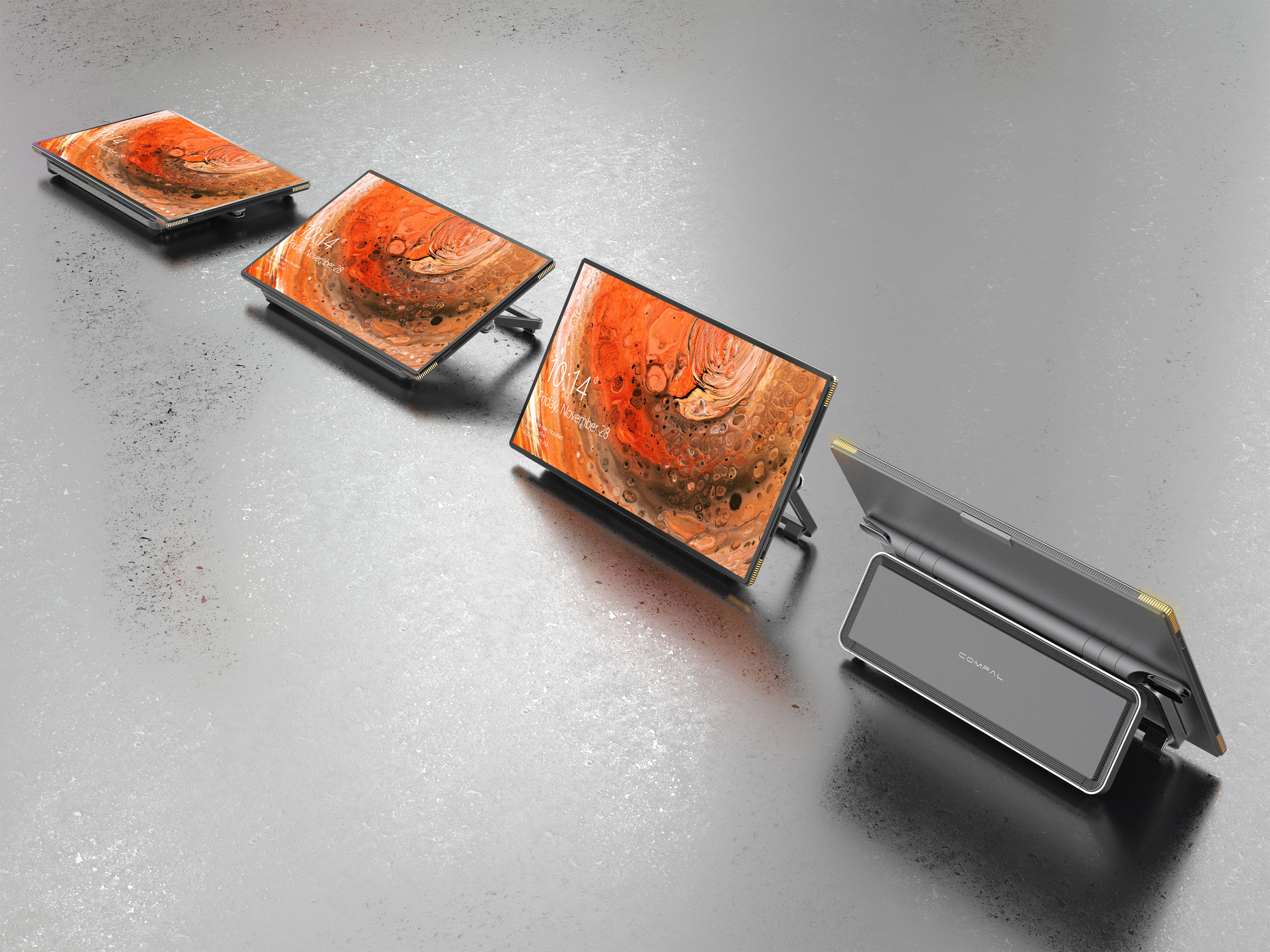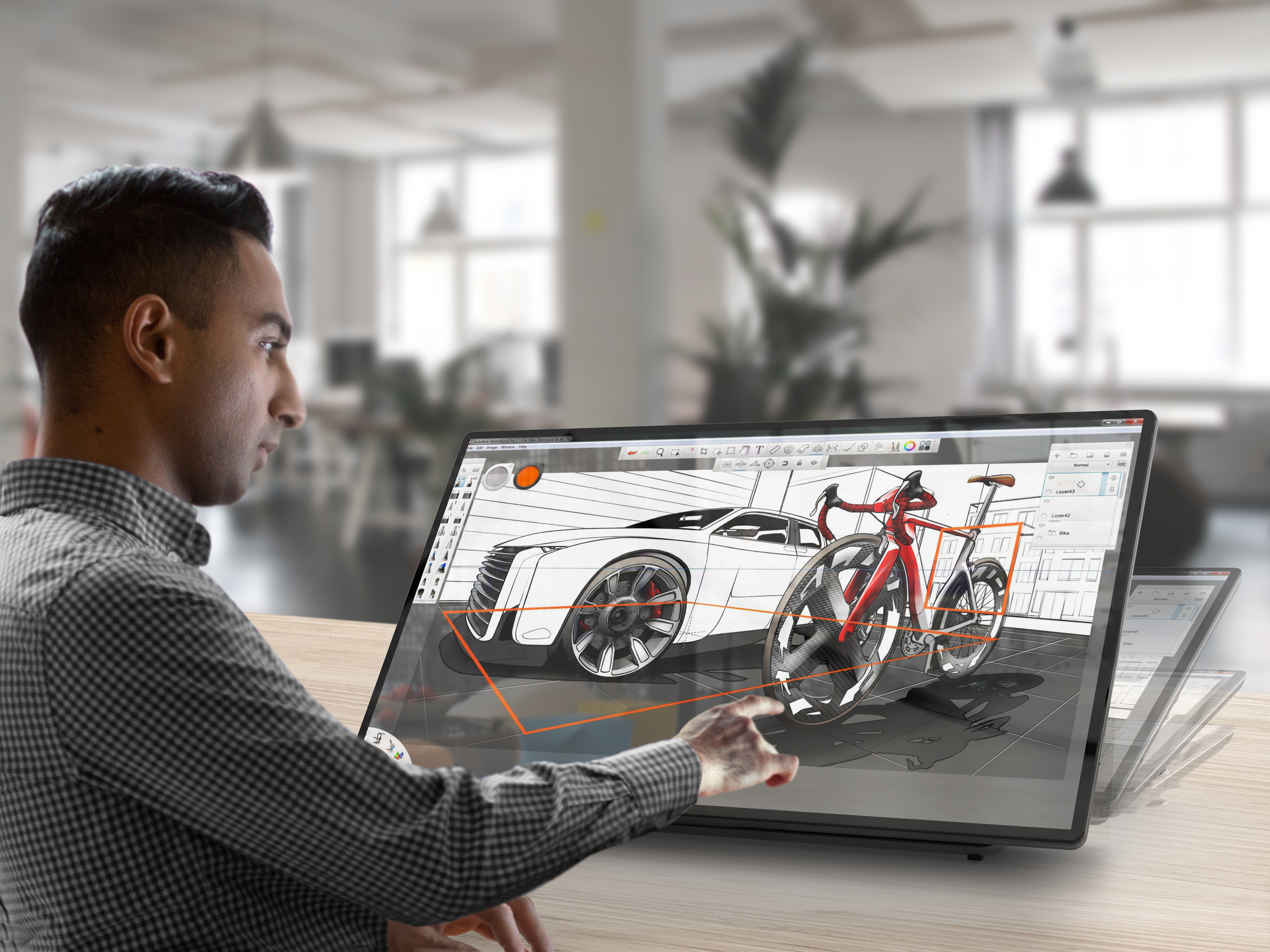 Nadia
All-in-one desktop computer
Compal Electronics Inc.
While most all-in-one (AiO) computers on the market are commonly set against the wall for single-user scenario, Nadia is an unconventional 24-inch AiO made to satisfy both individual or multi-user functions in any open environment. Featuring legs joined by a unique hinge system on the back, the user can easily adjust the display to the desired angle or height for natural viewing or drafting. To use with two or more people, rotate the screen from one side to another for face-to-face meetings or push the multi-touch screen down and release the two styli on the side for simultaneous drawing on the massive table-like surface.
Client / Manufacturer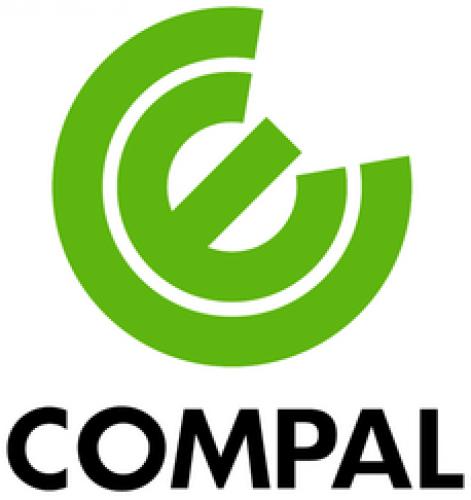 Compal Electronics Inc.
Taipei, TW
Designer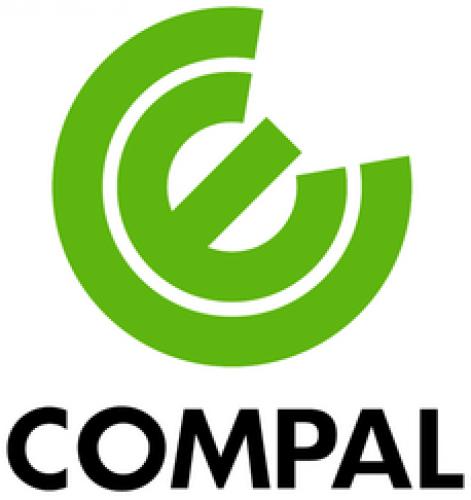 Compal Experience Design
Taipei, TW
Asia, Europe, North America
Consumer / User, Public Sector / Government, Specific sub-group: Libraries, Co-working Offices