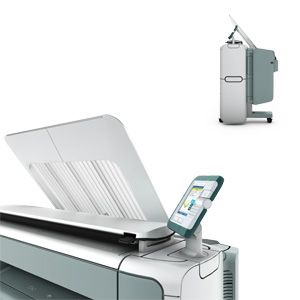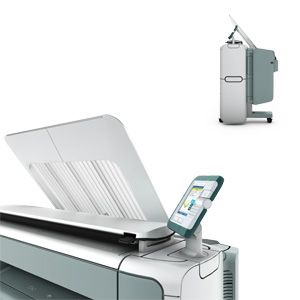 Océ PlotWave 300
Wide format printer
Océ Technologies B.V.
The Océ PlotWave 300 is the next generation in wide format black and white printing with: reduced operational footprint thanks to its unique and reliable on top delivery tray with air separation, an environment friendly fusing technology that saves half the energy consumption of comparable systems, increased reliability thanks to its robust design, USB port in the UI with behavior optimized for printing or scanning. Its restrained but modern form language reflects the whole story from features to footprint to robustness. Building on the heritage of Océ TDS 100 this is an exercise in evolutionary design. We are proud to say it looks like an Océ.
Client / Manufacturer
Océ Technologies B.V.
Venlo, NL
Designer
Océ Technologies B.V.
Venlo, NL