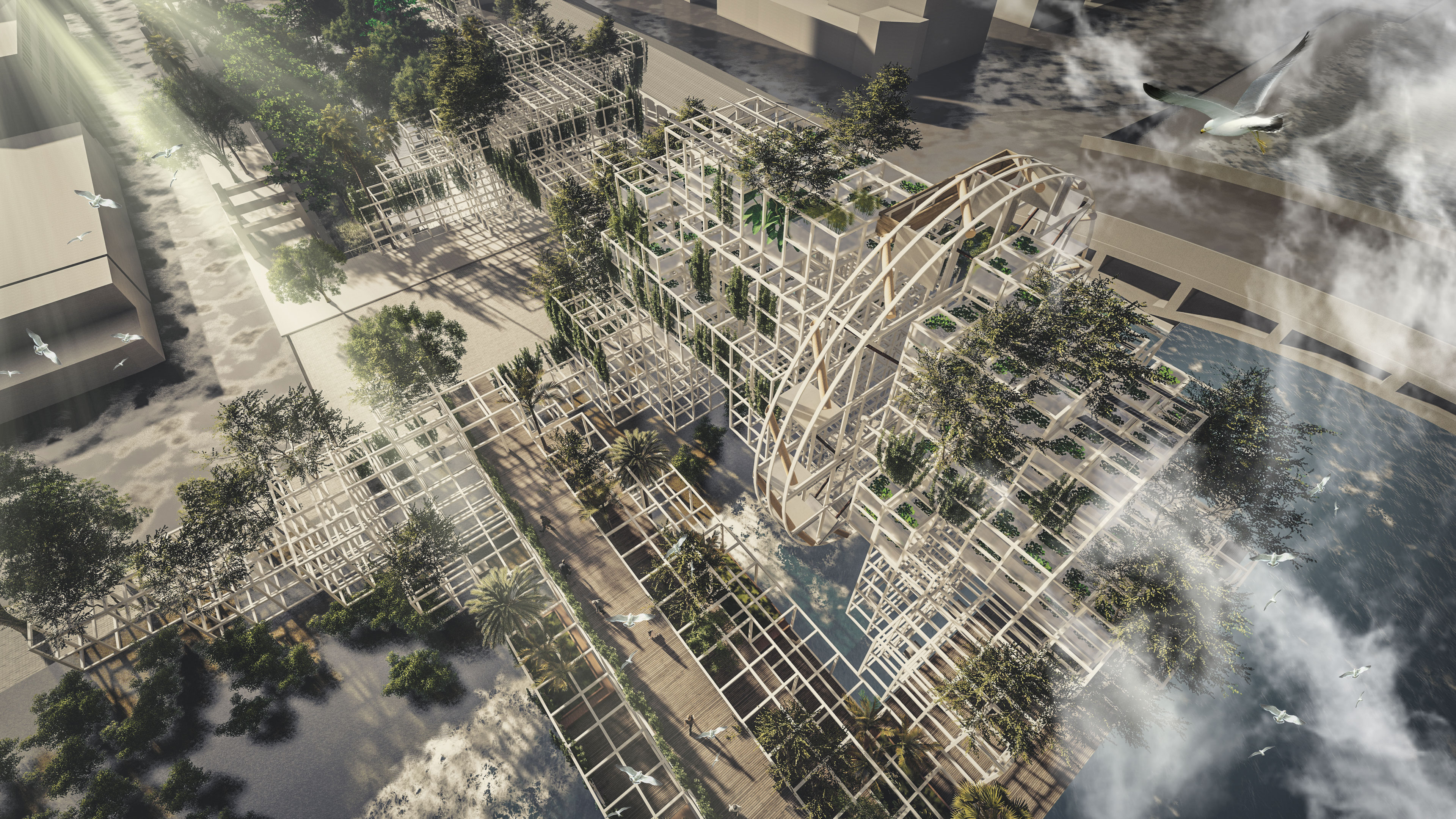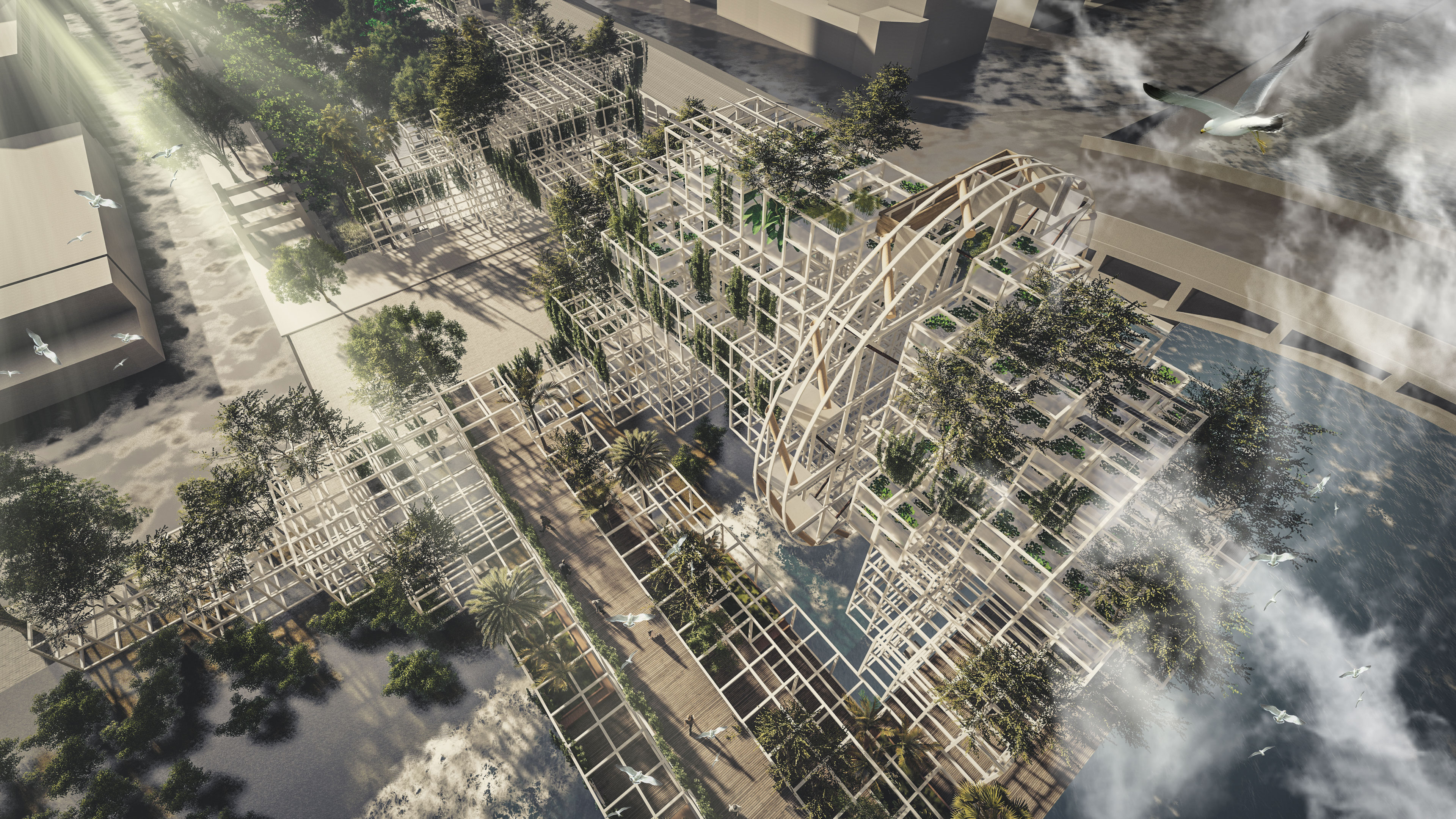 Organic Purify Blocks
Architecture Design
This project attempts to accelerate the natural ecological operating system to purify water in crowded cities. Wetland plants that can filter water are placed in modular blocks. The dirty river water is brought to the top by wheels. Organic Purify Blocks have multiple levels. The organic matter in the water is first filtered out. The filtered river water forms a waterfall which brings coolness and alleviates the problem of eutrophication. At the same time, this system is an urban Stepping Stone providing a habitat for the birds and animals living on the riverbank.
JURY STATEMENT
This is a modular and adaptive system for urban planning. By filtering water and creating new public space it contributes to a better micro-climate. This is a flexible approach that can be adapted to any geographical circumstances.
WINNER STATEMENT
It is my great honour to be a winner of the iF DESIGN TALENT AWARD. I will keep going and growing. Be proactive and involved in creating a better environment.
UNIVERSITY
National Cheng kung University
Tainan, CN
WINNER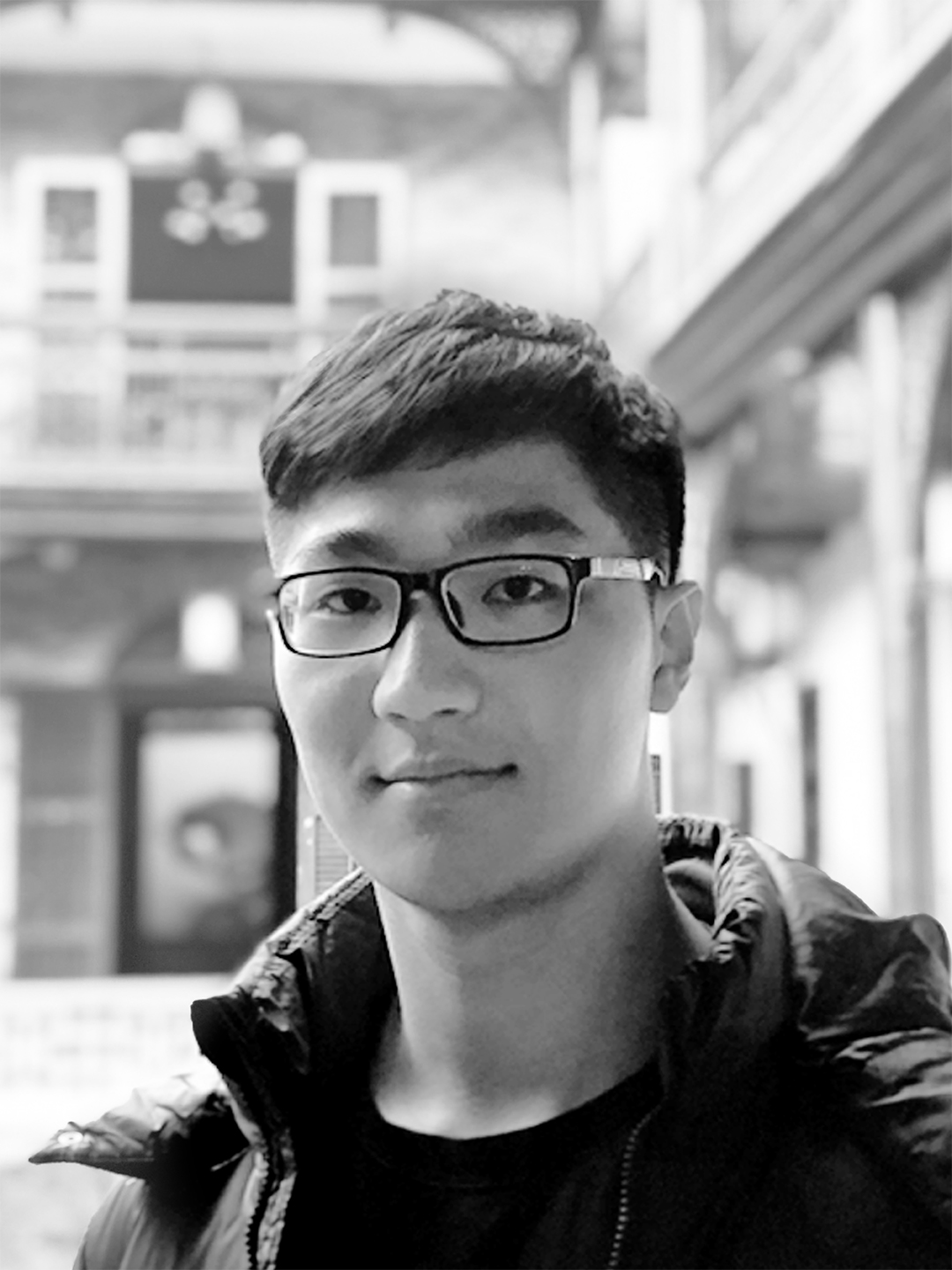 ChaoChun Kung
National Cheng kung University