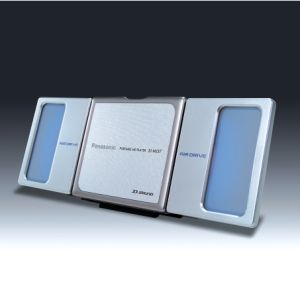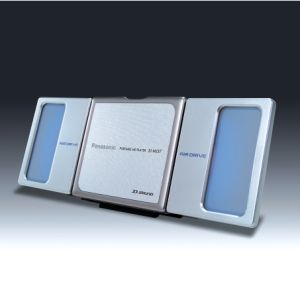 Panasonic SJ-MJ57
Portable MD player
Matsushita Electric Industrial Co., Ltd.
The SJ-MJ57, a portable MD player, incorporates our original Air Drive Technology speakers plus illumination. This portable MD player with speakers makes it possible to enjoy music anywhere without the need for headphones. Features a slot-in mechanism for easy disc exchange and the world's smallest and most robust main body construction. We are aiming for a sophisticated design by the use of "Flash emboss," a German treatment process for aluminum. To achieve our original slot-in mechanism, we improved the usability of the disc slot and opening lever. The digital amplifier and re-mastering (D-sound), in addition to the attached high sound-quality inner speaker, deliver impressive sound quality.
Client / Manufacturer
Matsushita Electric Industrial Co., Ltd.
Osaka, JP
Designer

Panasonic Design Company
Kadoma City, Osaka, JP