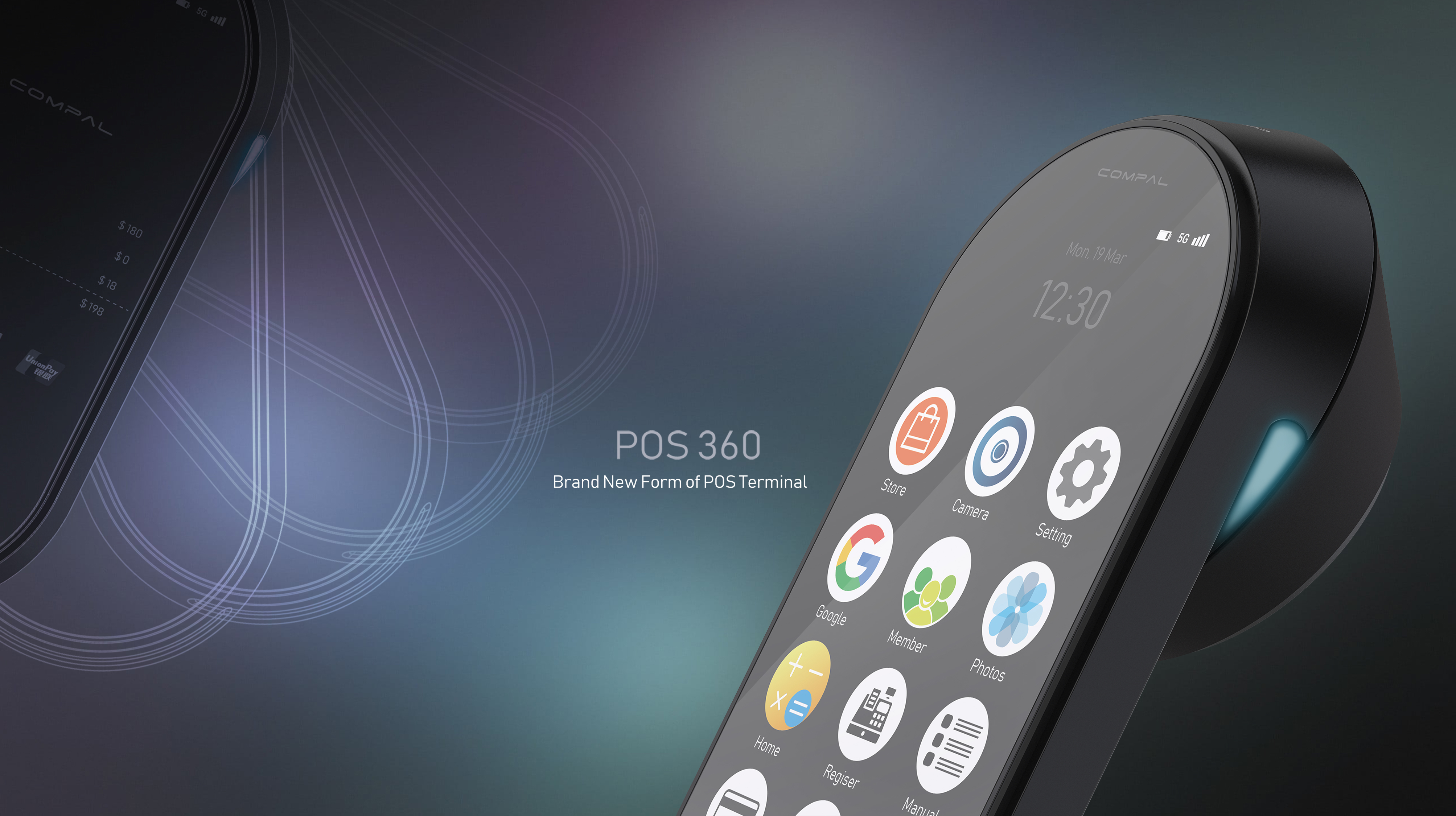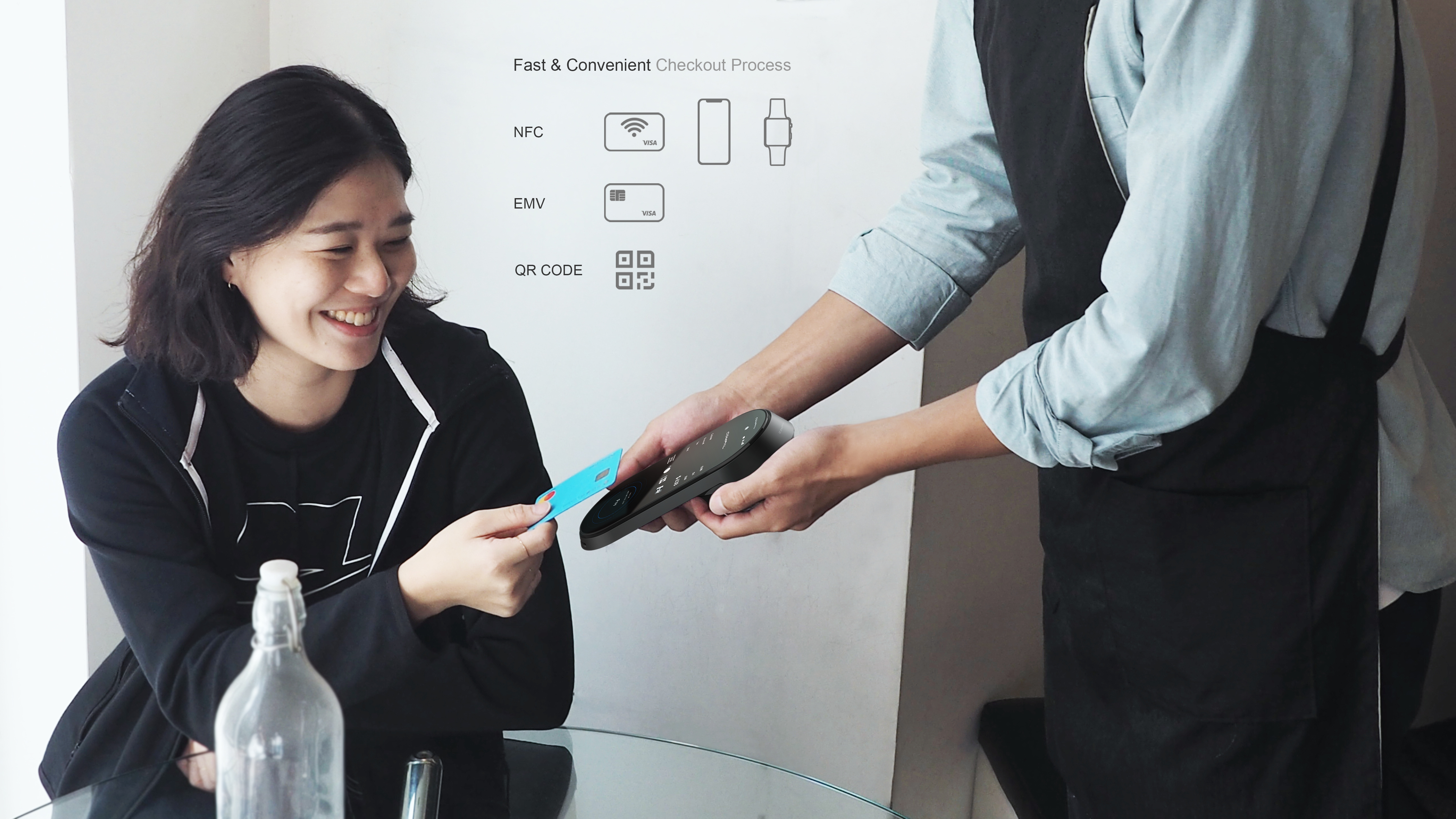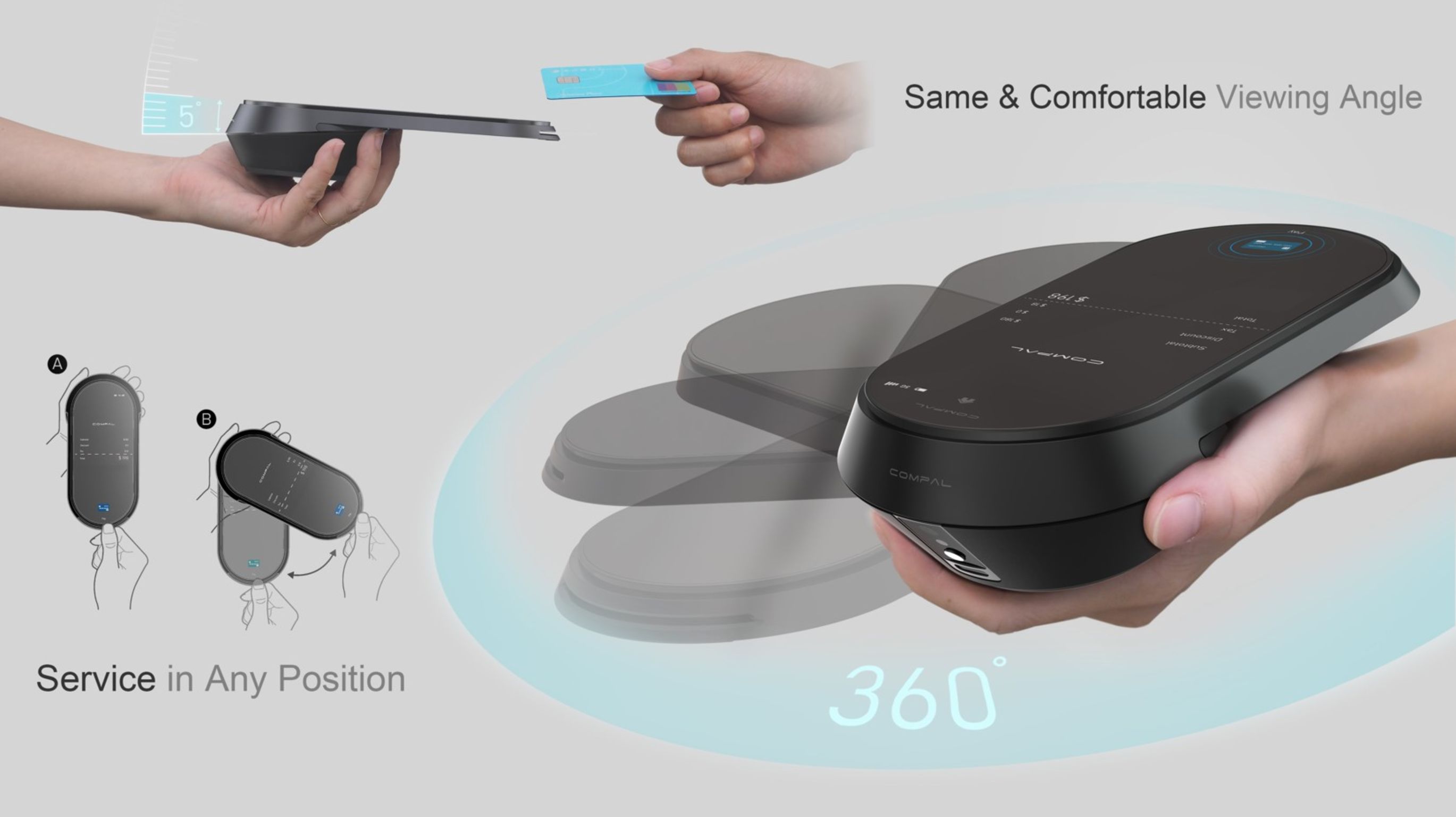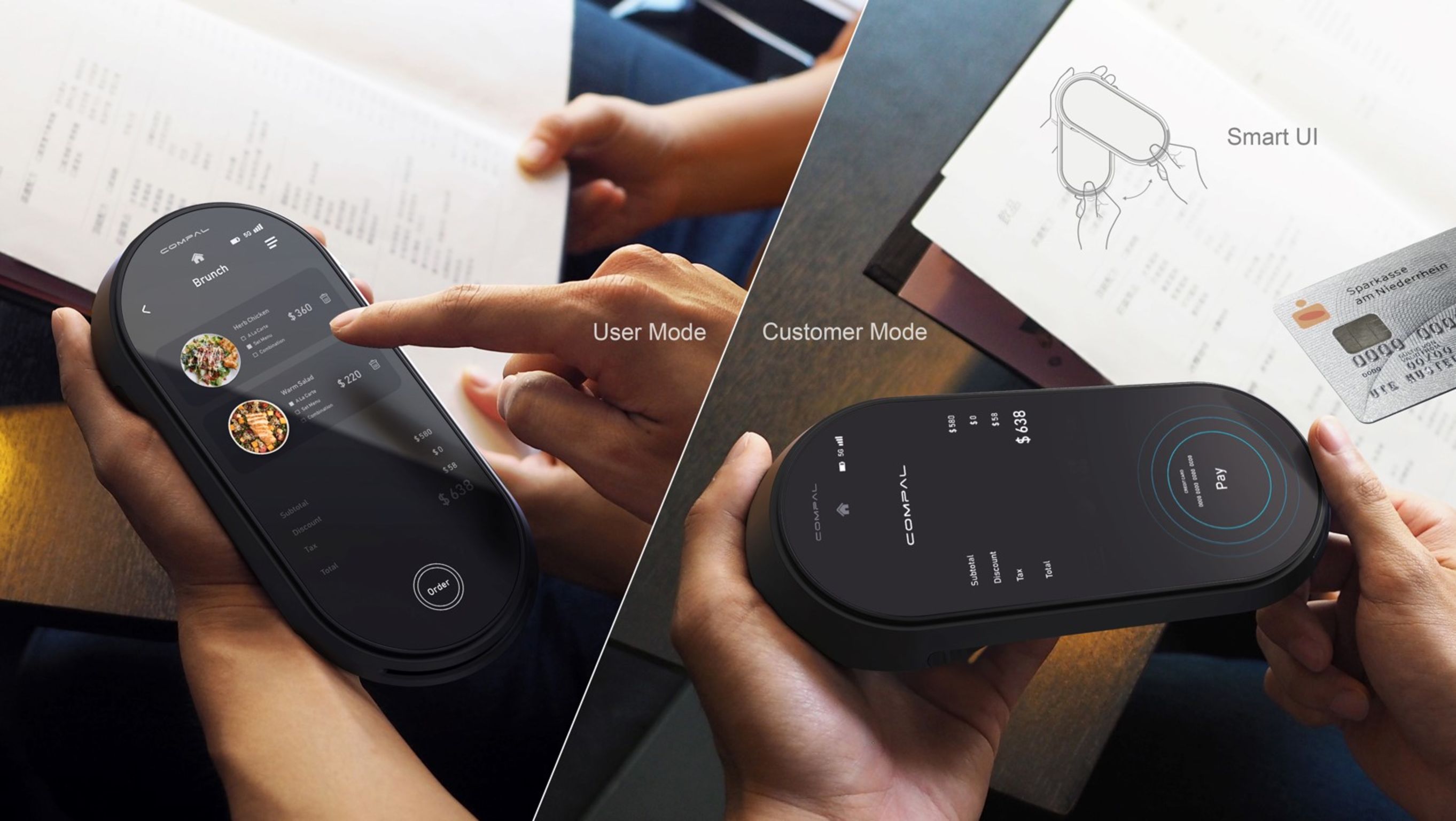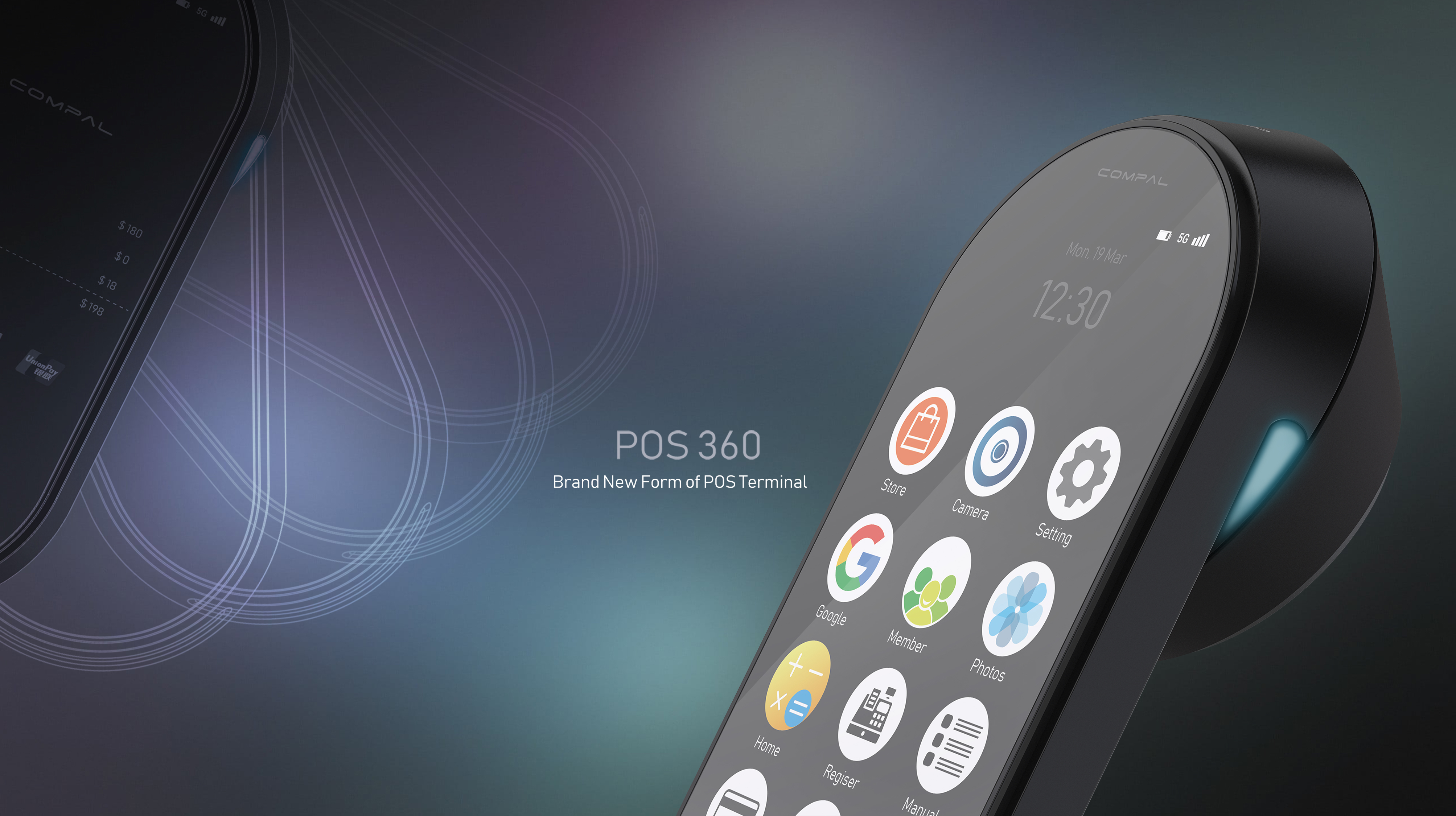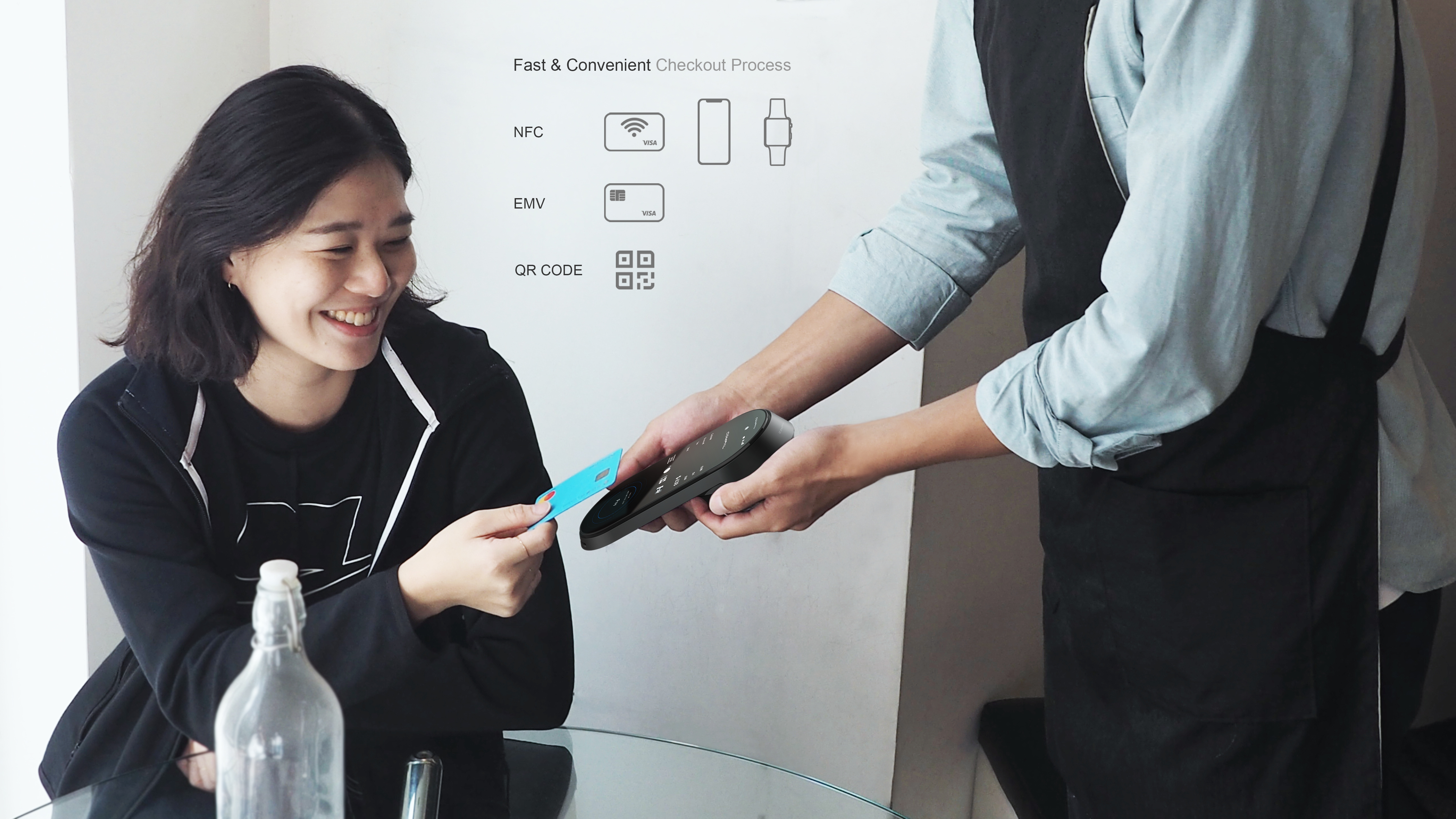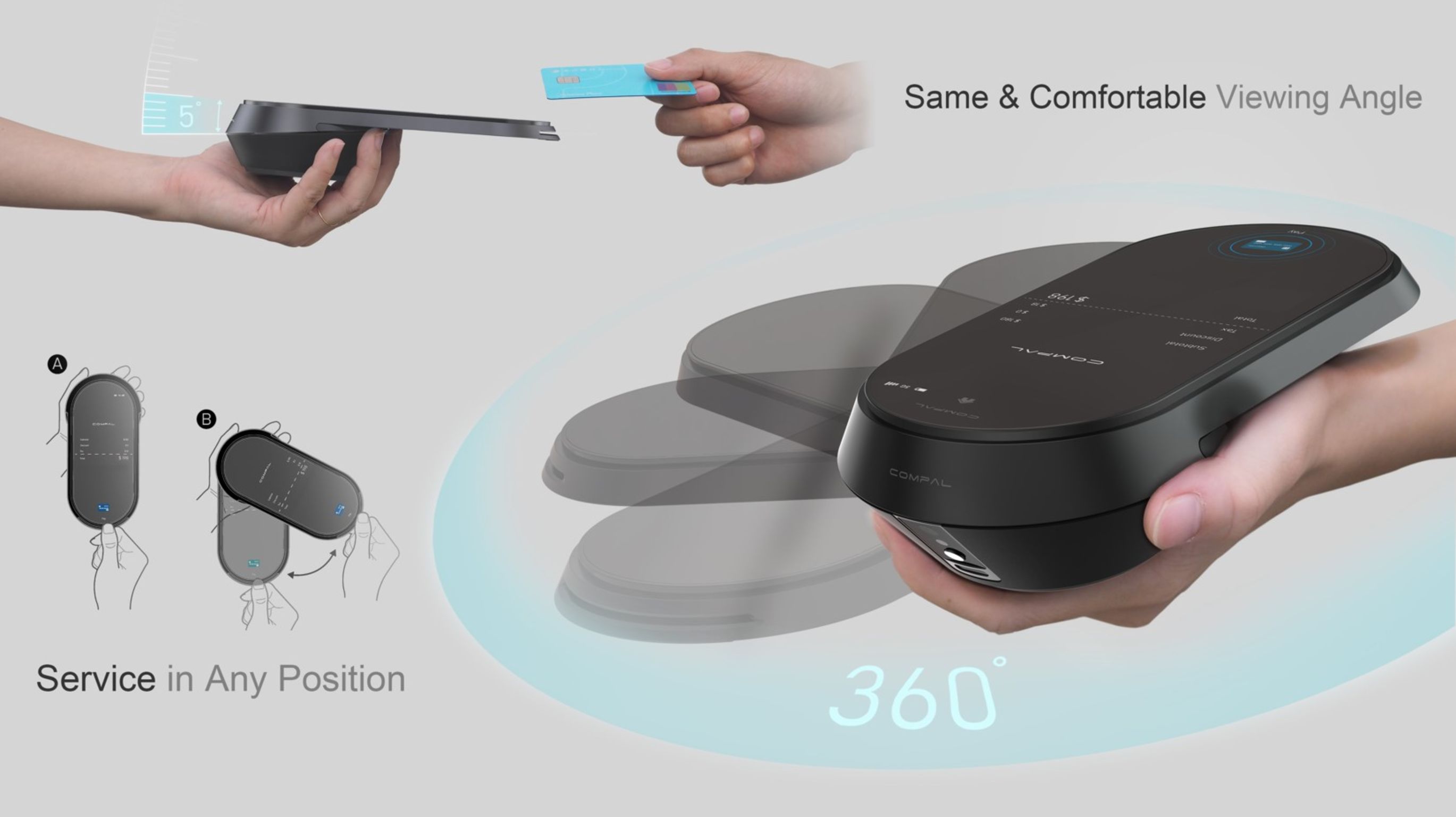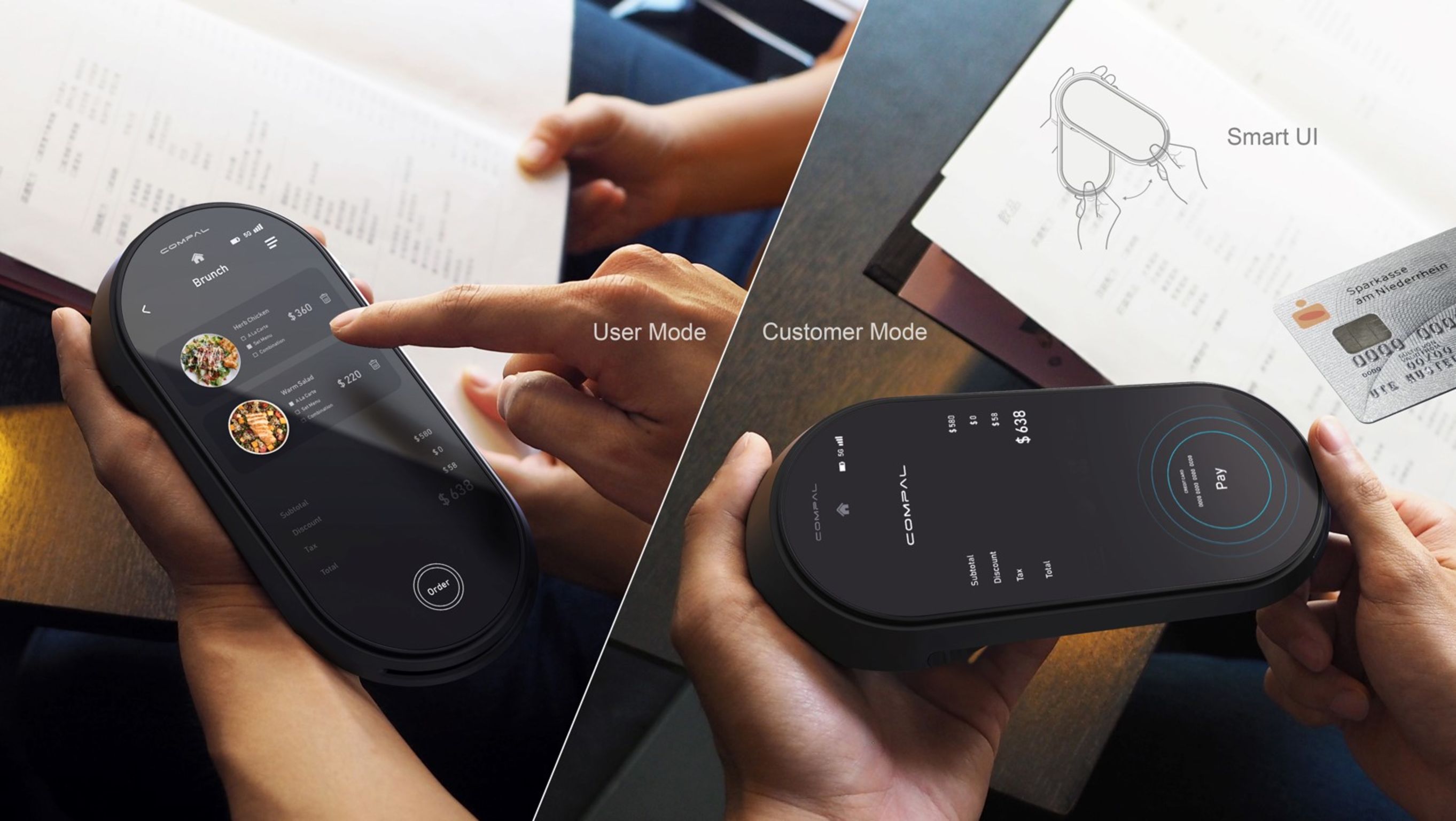 POS 360
POS device
Compal Electronics Inc.
Portable POS devices help small businesses speed up checkout while allowing employees to be more mobile and engage customers. However, the rigid shape of these POSs and the fact that cashiers need to swivel the screen to show a balance due or get signatures makes these devices awkward to use. POS 360 is a complete POS system that supports contactless pay by smartphone or credit card, equipped with a digital keypad for hygienic input and easy cleaning. Even more important is the round base, which can be held comfortably in the hand and offers a rotating 360° display that customers can see from any angle. The device provides far better ergonomics and a faster, more streamlined interactive experience for both seller and buyer.
Client / Manufacturer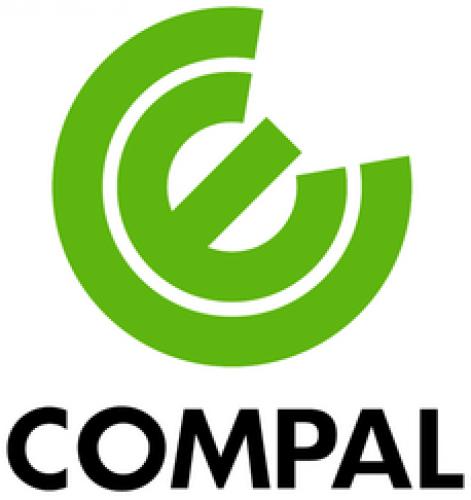 Compal Electronics Inc.
Taipei, TW
Designer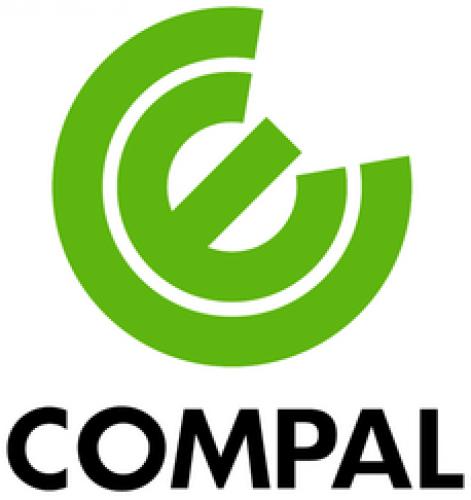 Compal Experience Design
Taipei, TW
Trade / Industry, Other target groups: Mobile Sales, Small Business Owners, Individual Vendors, Restaurants