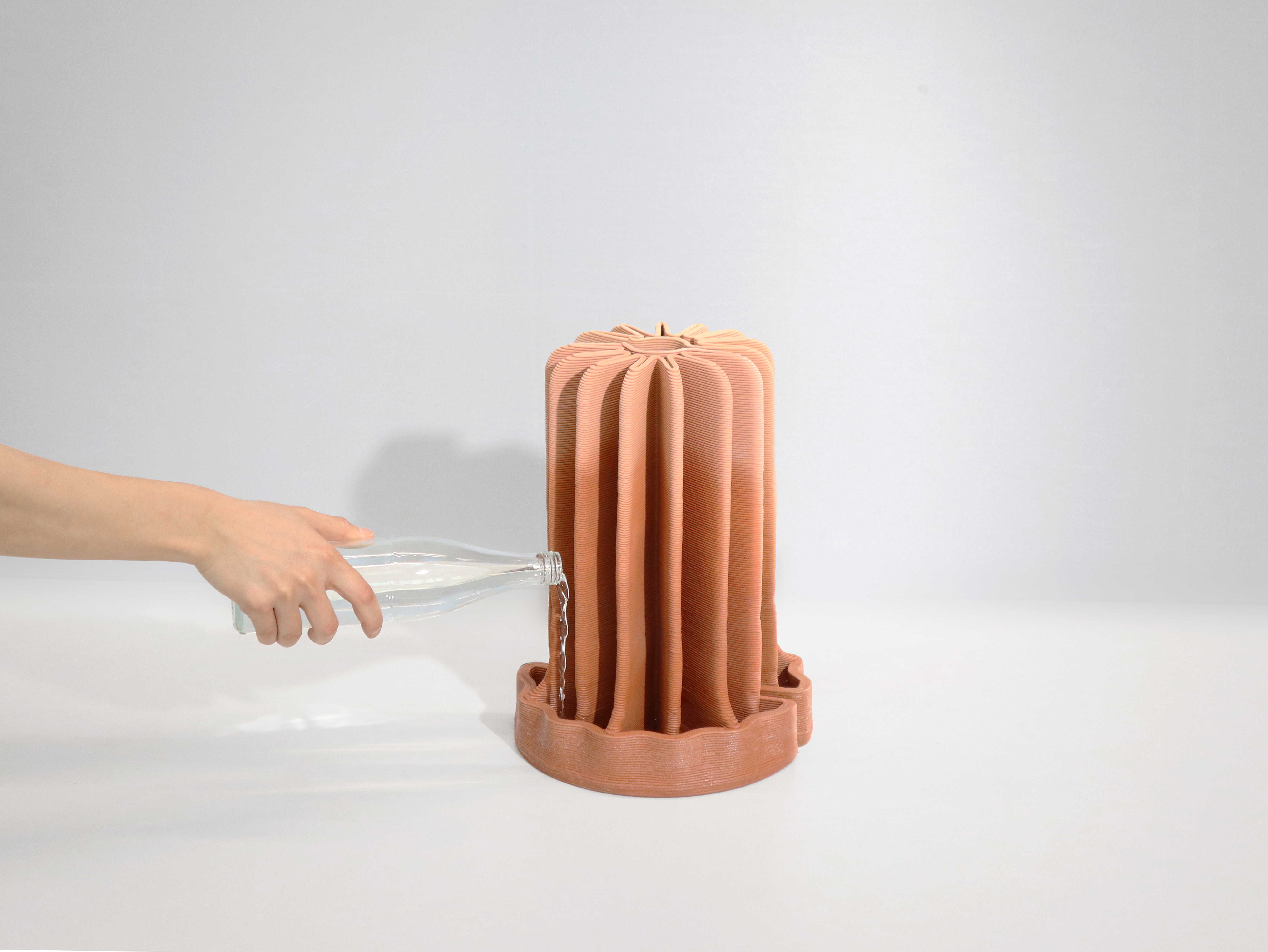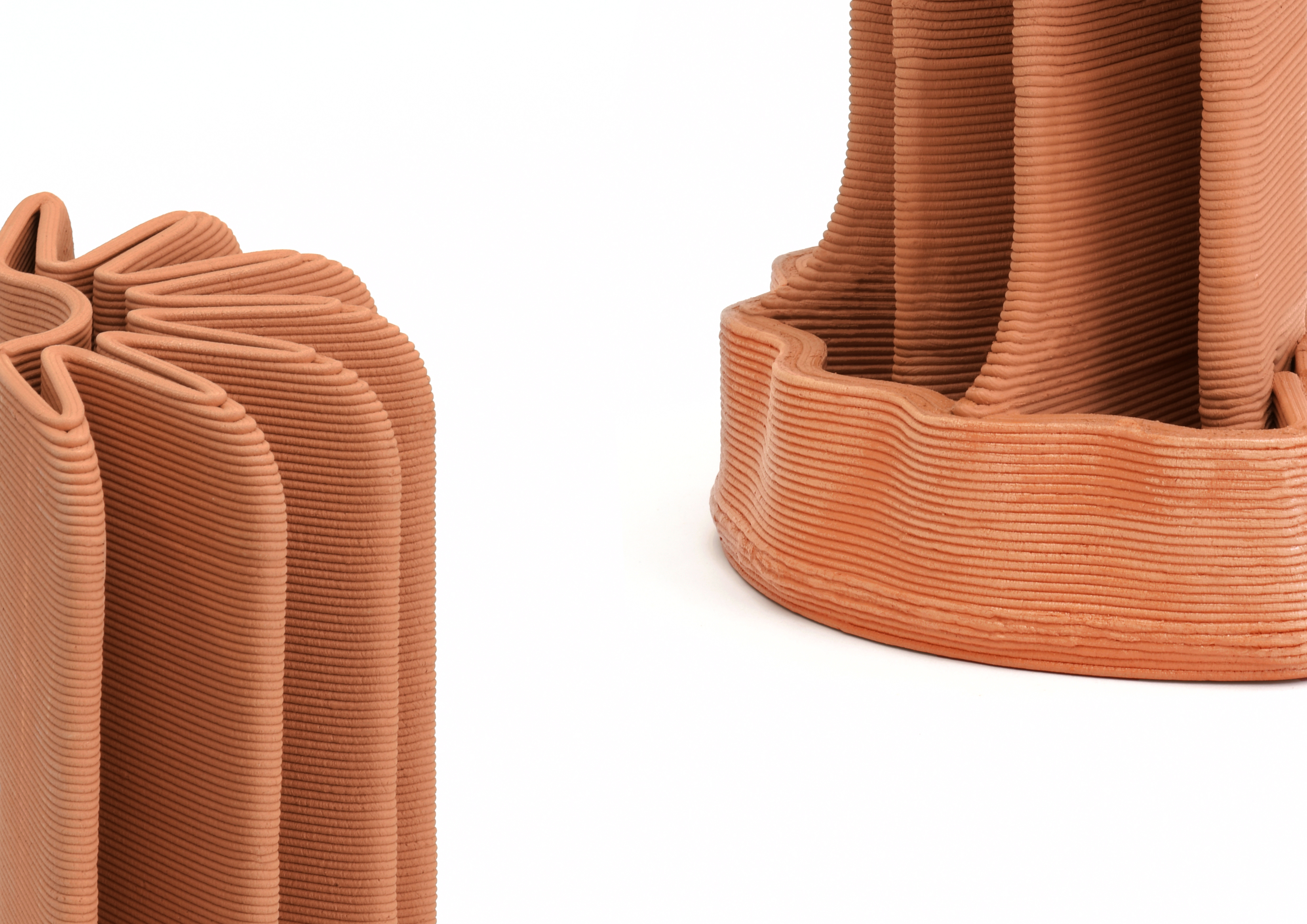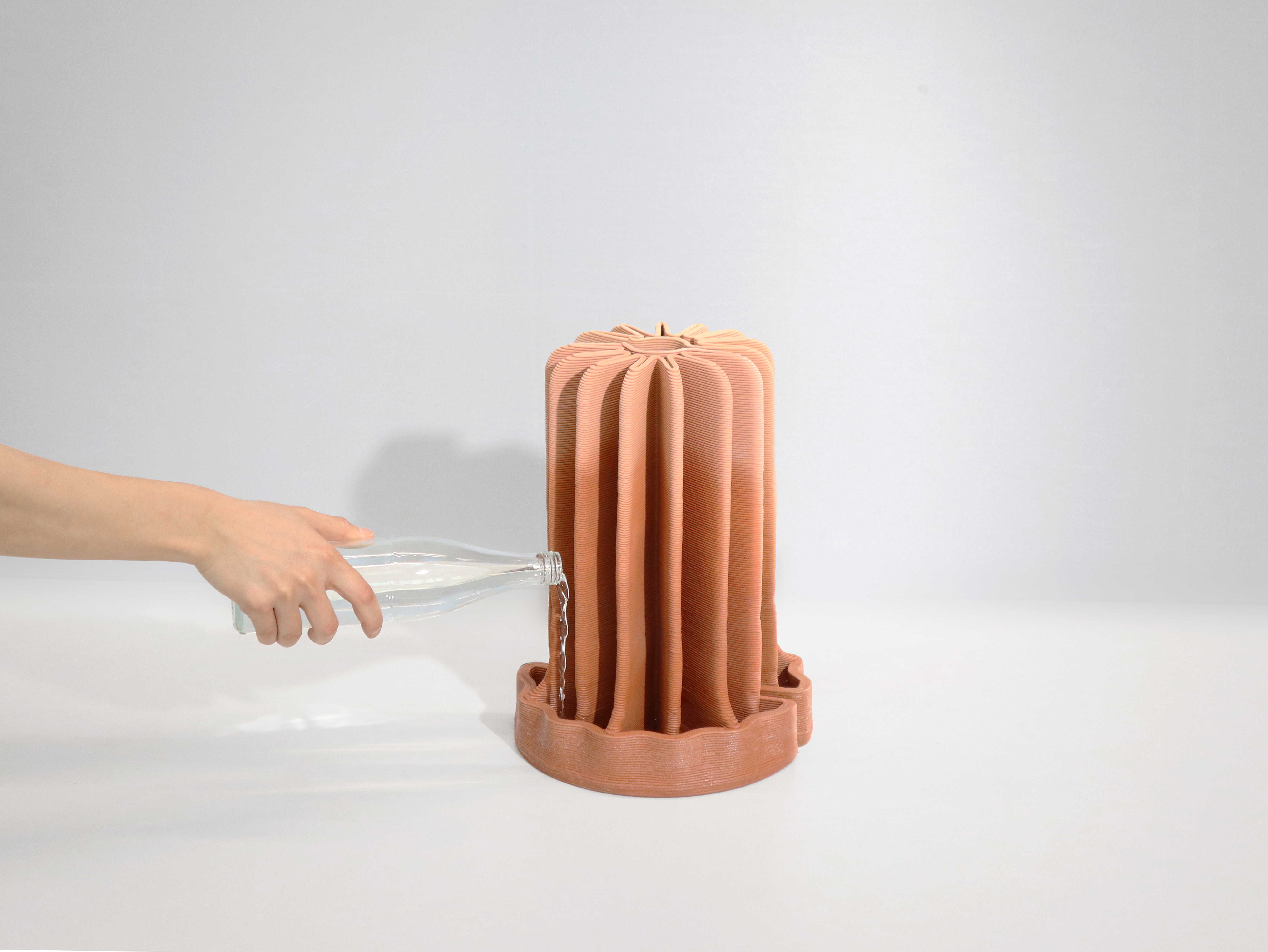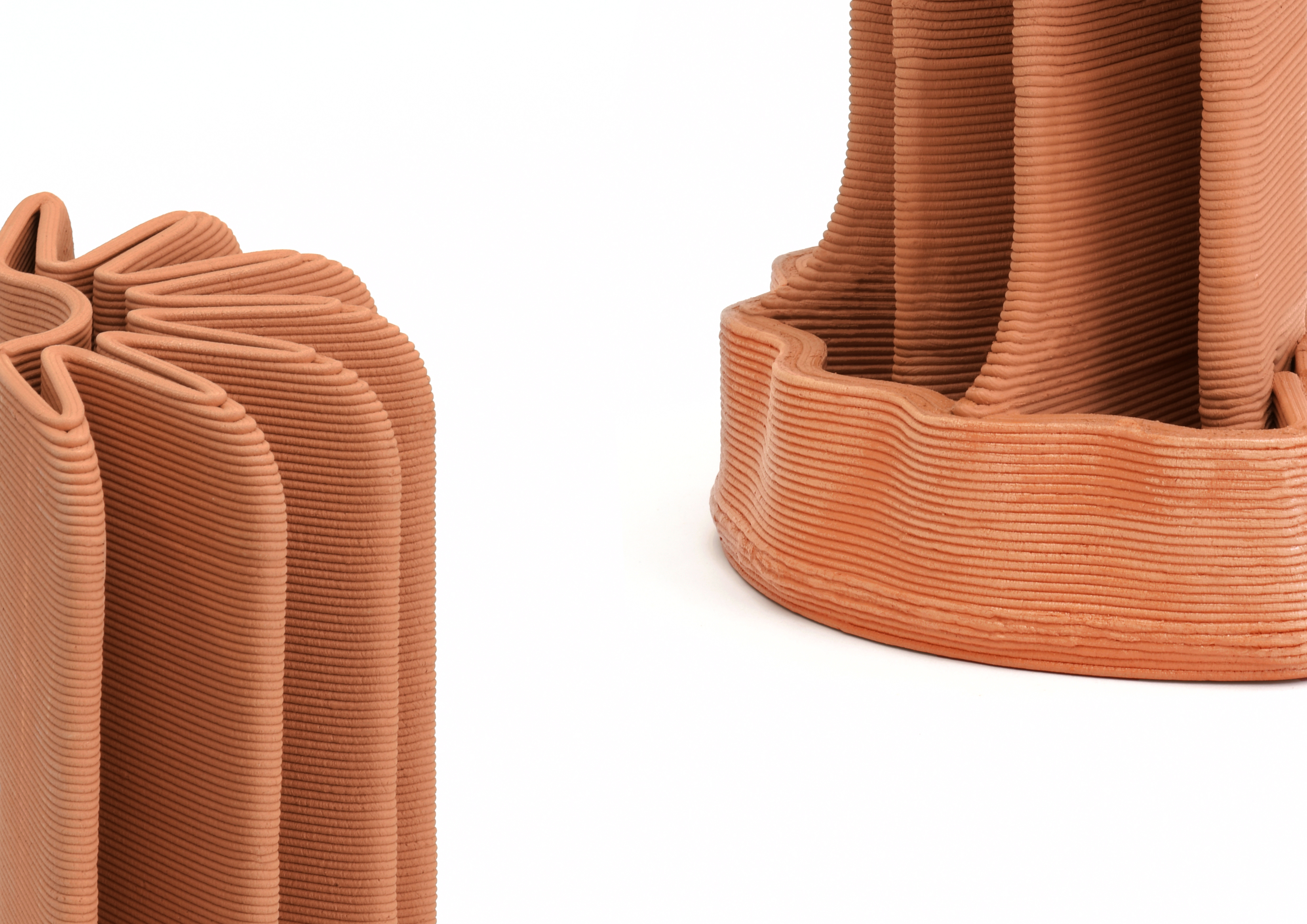 Print Clay Humidifier
Household & Humidifier
This project explores one of many potential applications for the millions of tonnes of ceramic waste that are produced each year. Recovered ceramic powder improves porosity when added to clay for 3D printing. The resulting ceramic has a higher water absorption efficiency, making it an ideal material for a natural humidifier. The organic form is reminiscent of coral or natural sponge and makes for a stunning architectural design piece in the home. The humidifier can be used individually or as part of a pair.
JURY STATEMENT
This concept combines new processing technologies with traditional materials and forms to create an eye-catching low-carbon design. Proof that sustainable design can be functional and elegant.
WINNER STATEMENT
I am delighted to receive an iF DESIGN STUDENT AWARD. This inspires me to continue exploring new ways to apply the principles of sustainability to design.
UNIVERSITY
Folkwang University of the Arts
Essen, DE
WINNER
Jiaming Liu
Folkwang University of the Arts