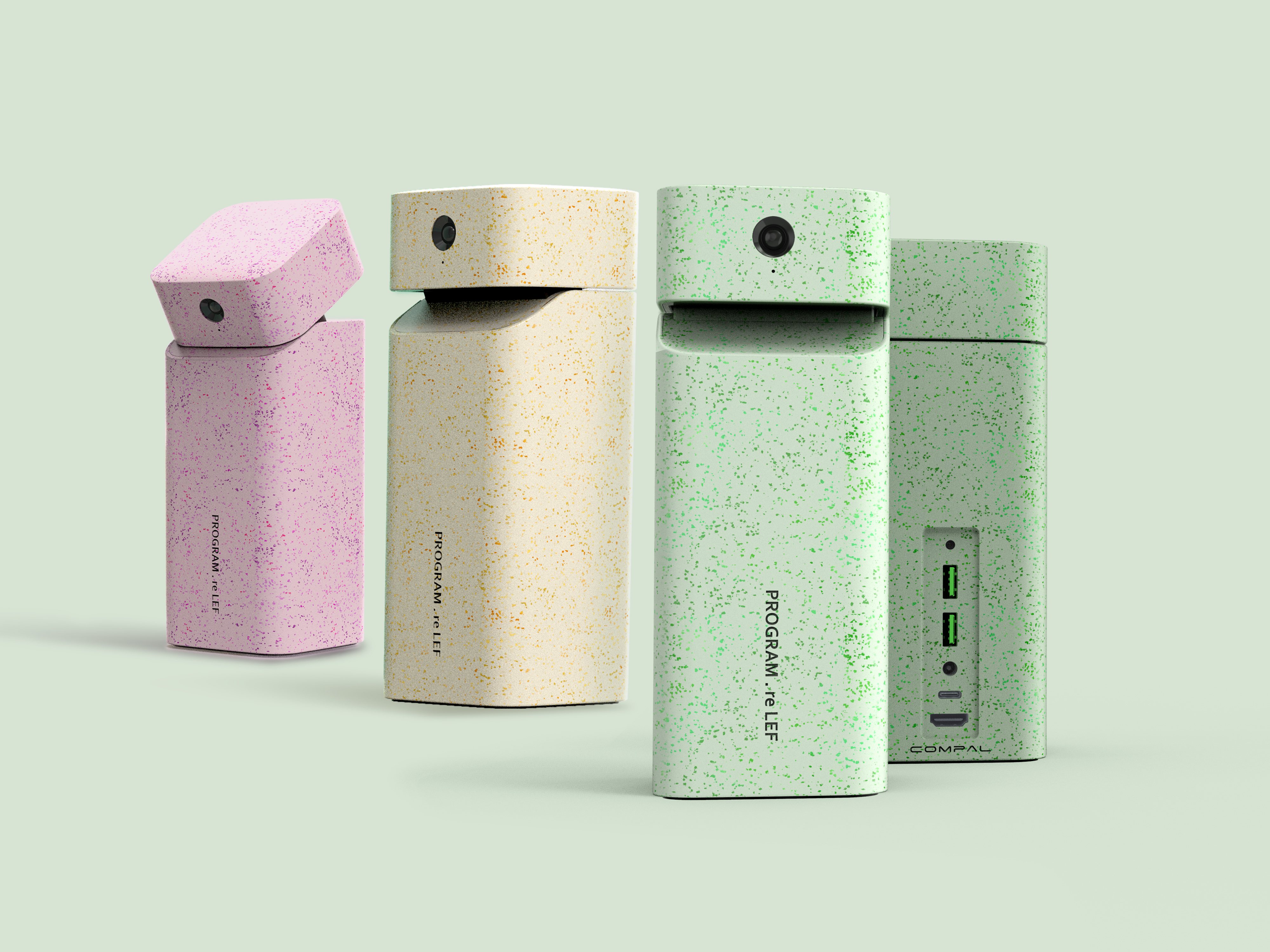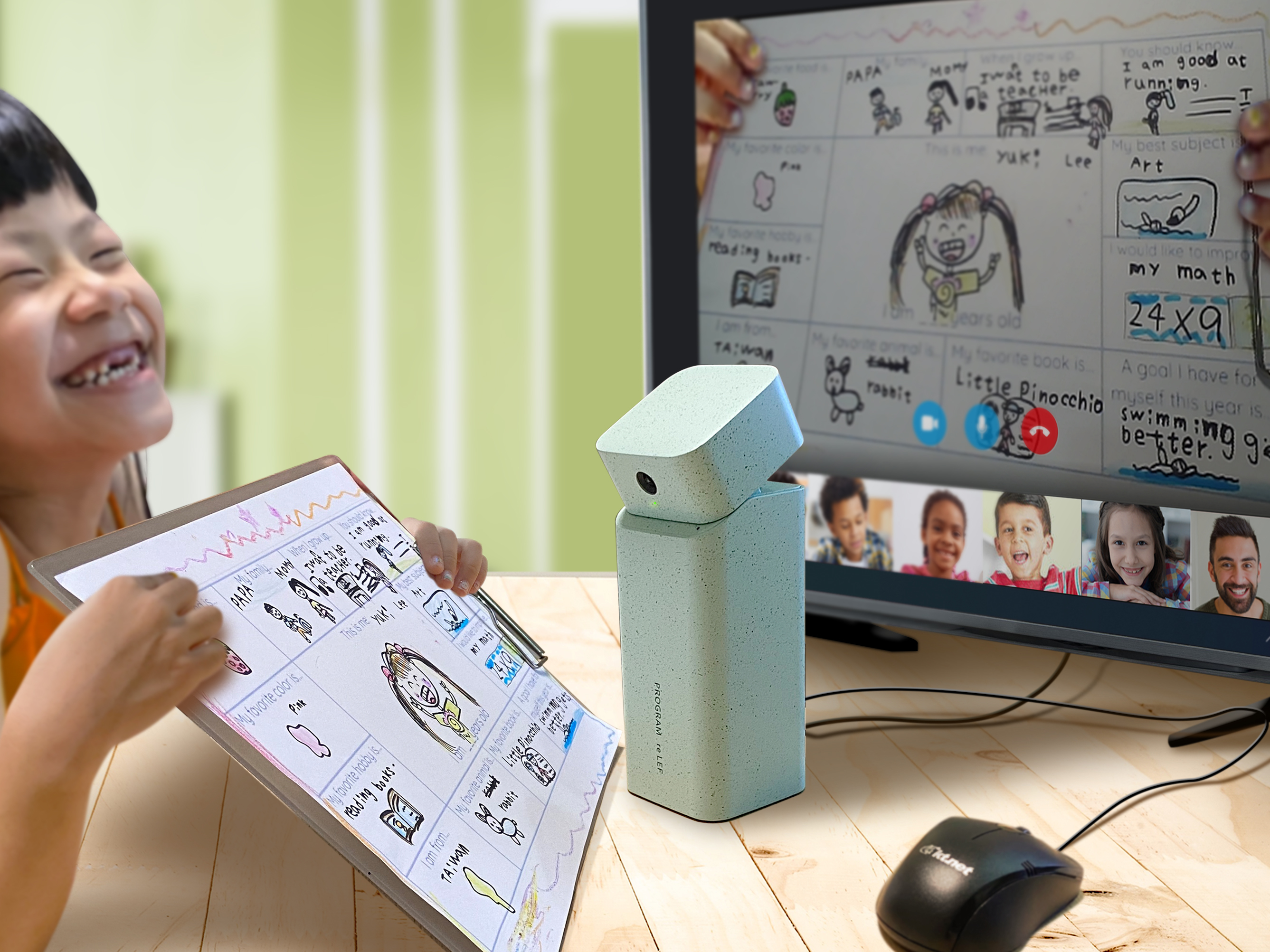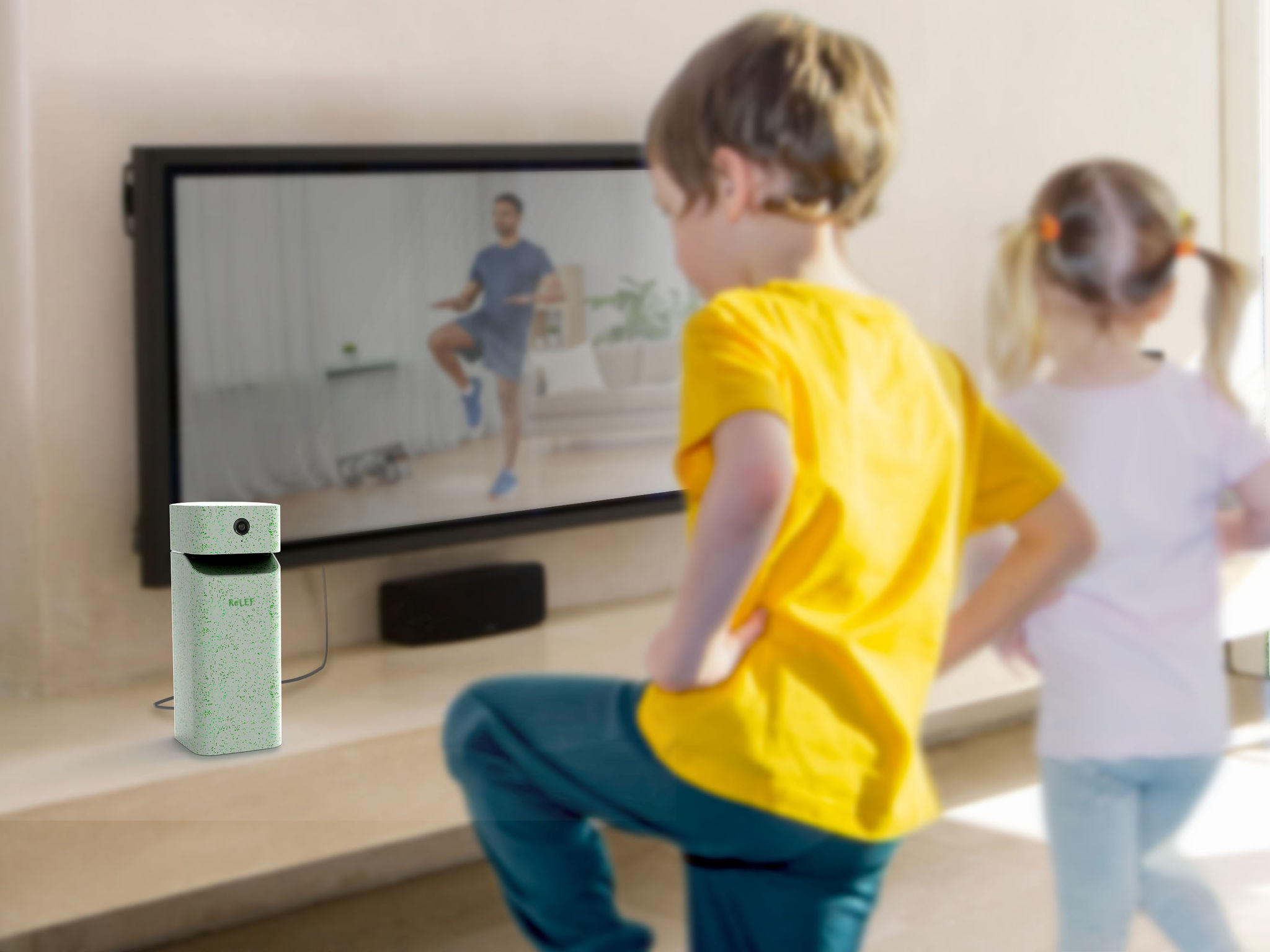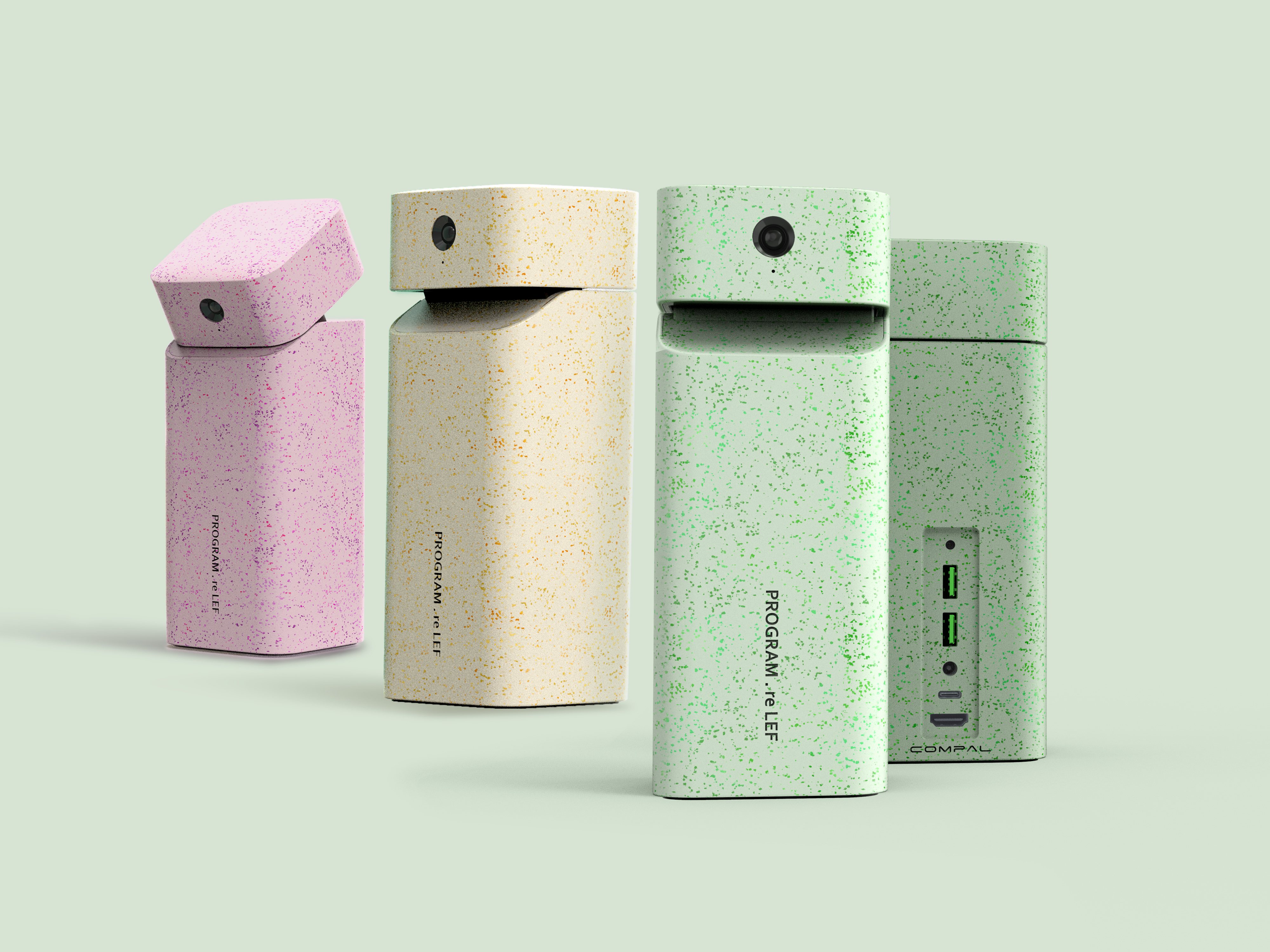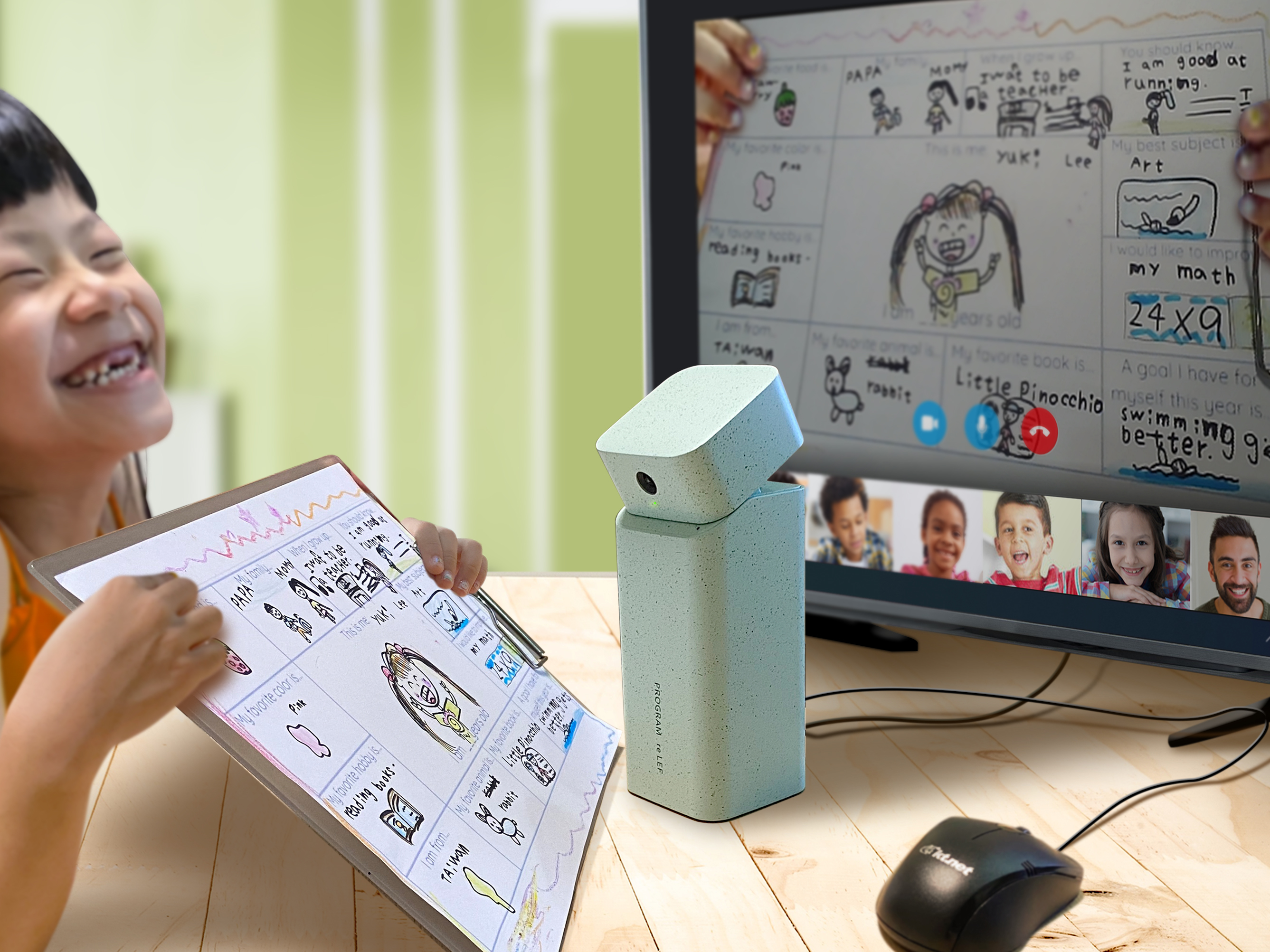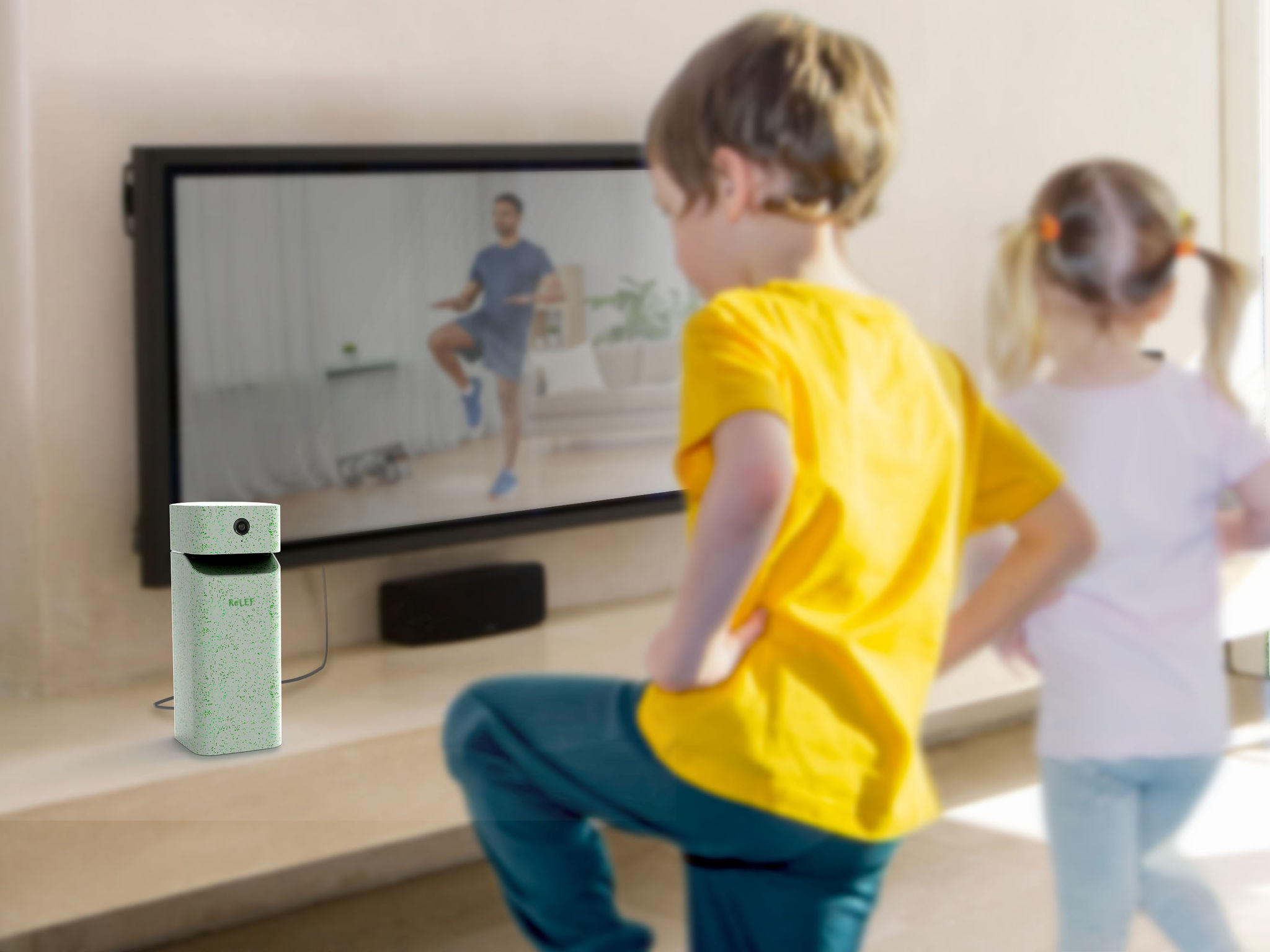 reLEF
Remote learning computer
Compal Electronics Inc.
reLEF is made with a single intent – to provide "Remote Learning for Every Family". It strips away all the fancy components of a PC so it's affordable for every family. It cleverly uses the TV already in people's homes to cut the cost of a display and puts those saved costs into a high-quality camera that can be angled up or down for versatility. There are no expensive operating systems to install; simply connect to TV and Wi-Fi, and kids can have their classes online or access a slew of free software, tools, and content on the cloud. reLEF looks like a laughing cyclops in recycled plastic that comes in a variety of happy colors.
Client / Manufacturer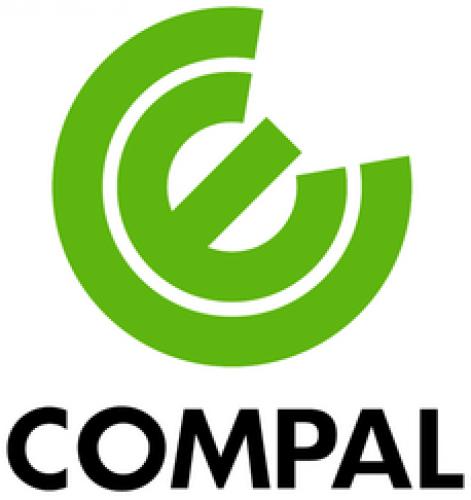 Compal Electronics Inc.
Taipei, TW
Designer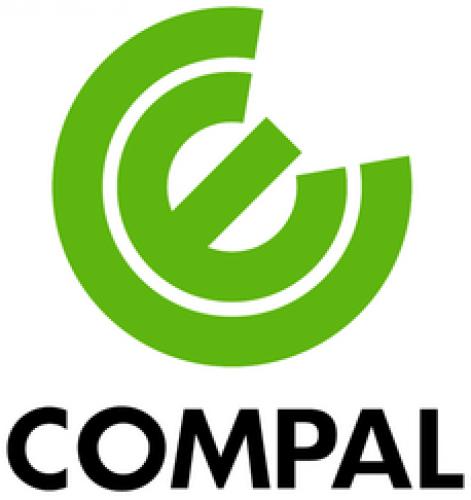 Compal Experience Design
Taipei, TW