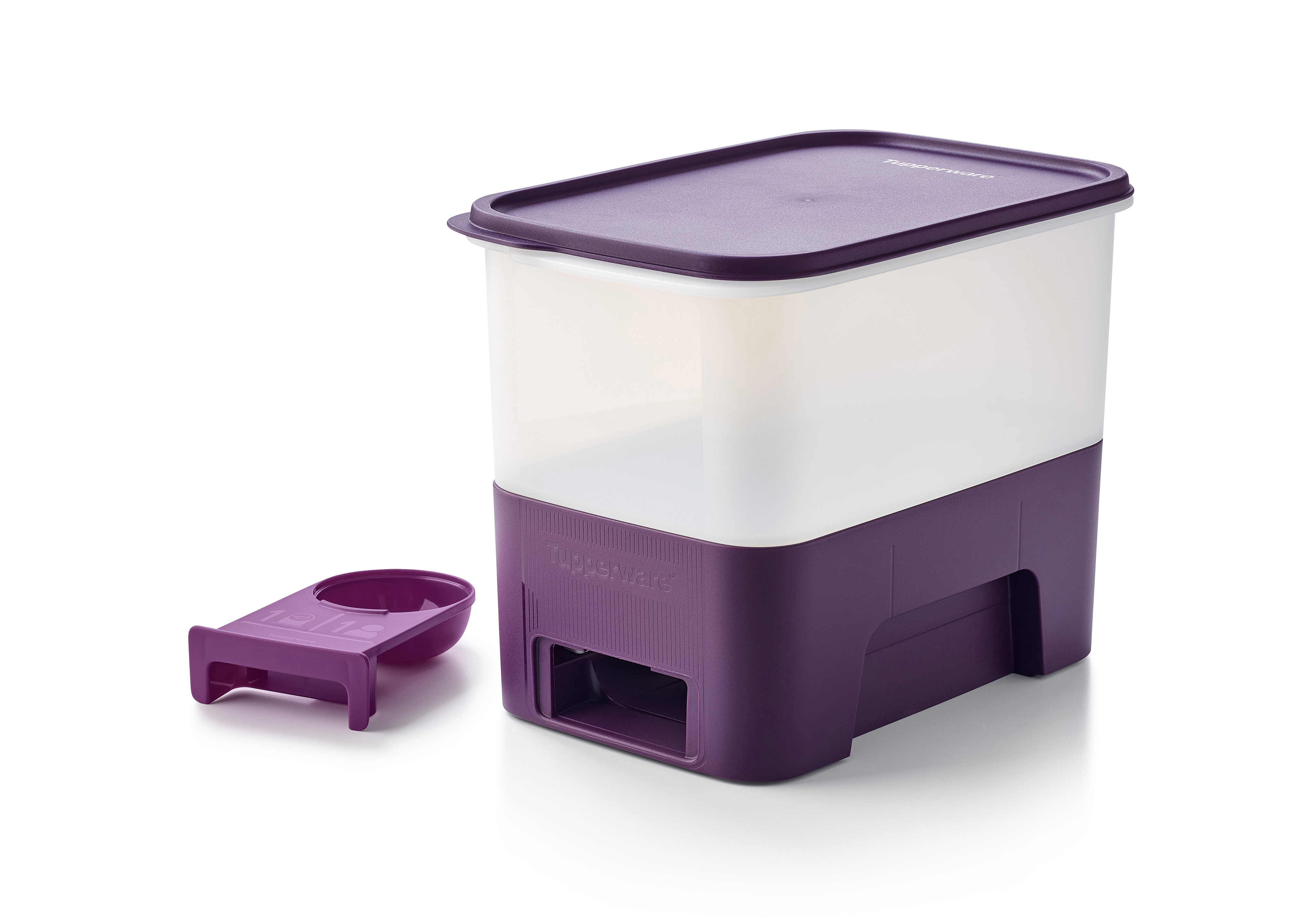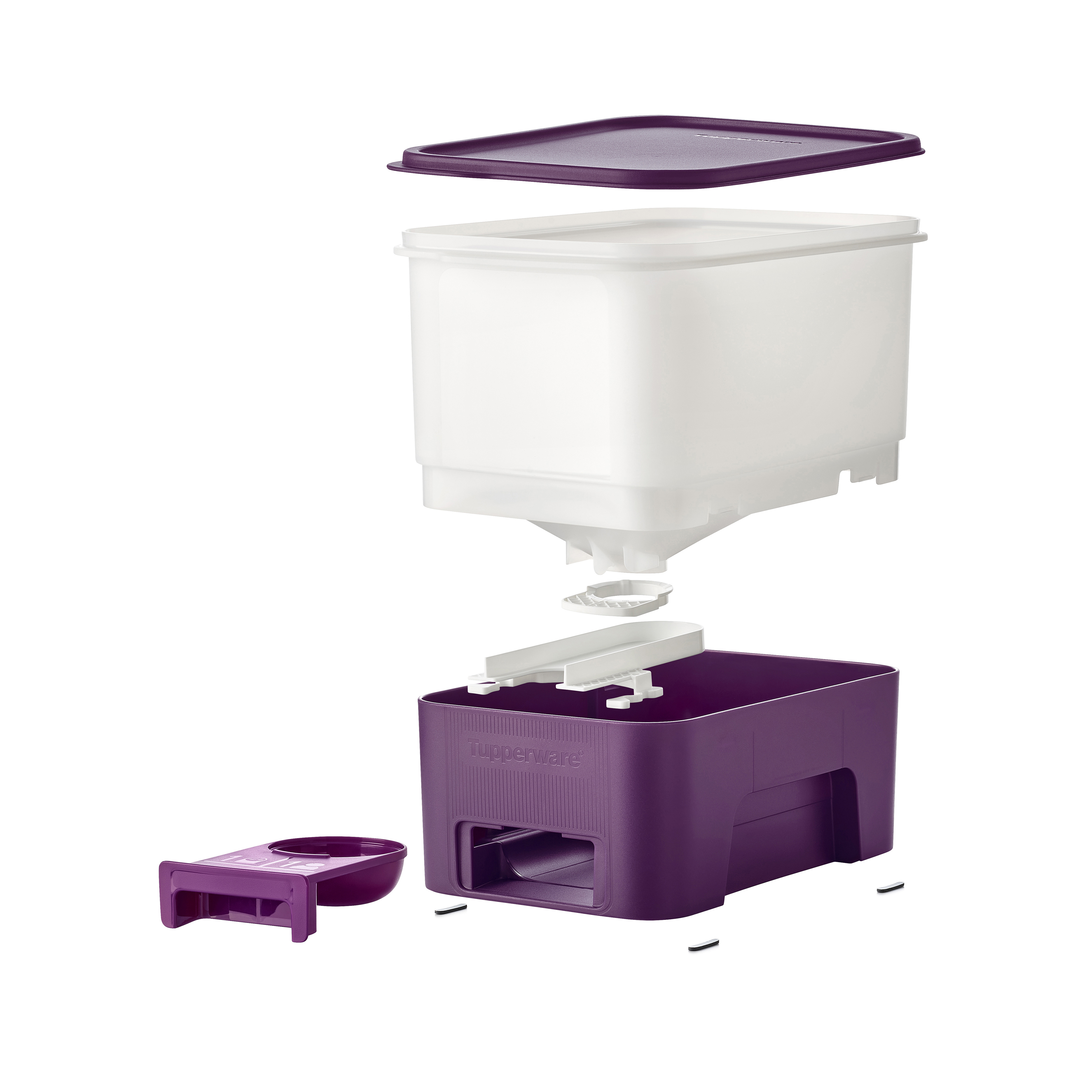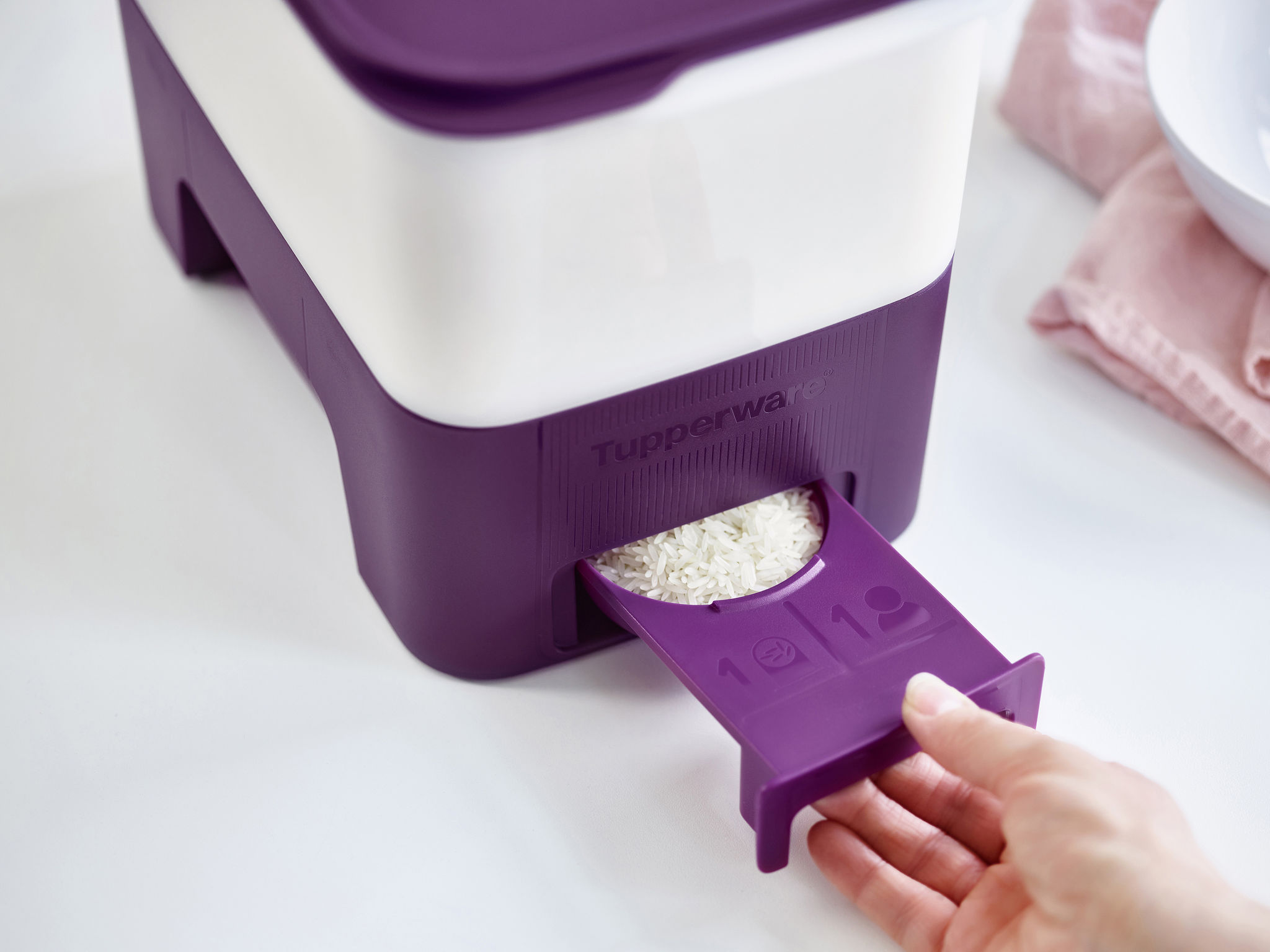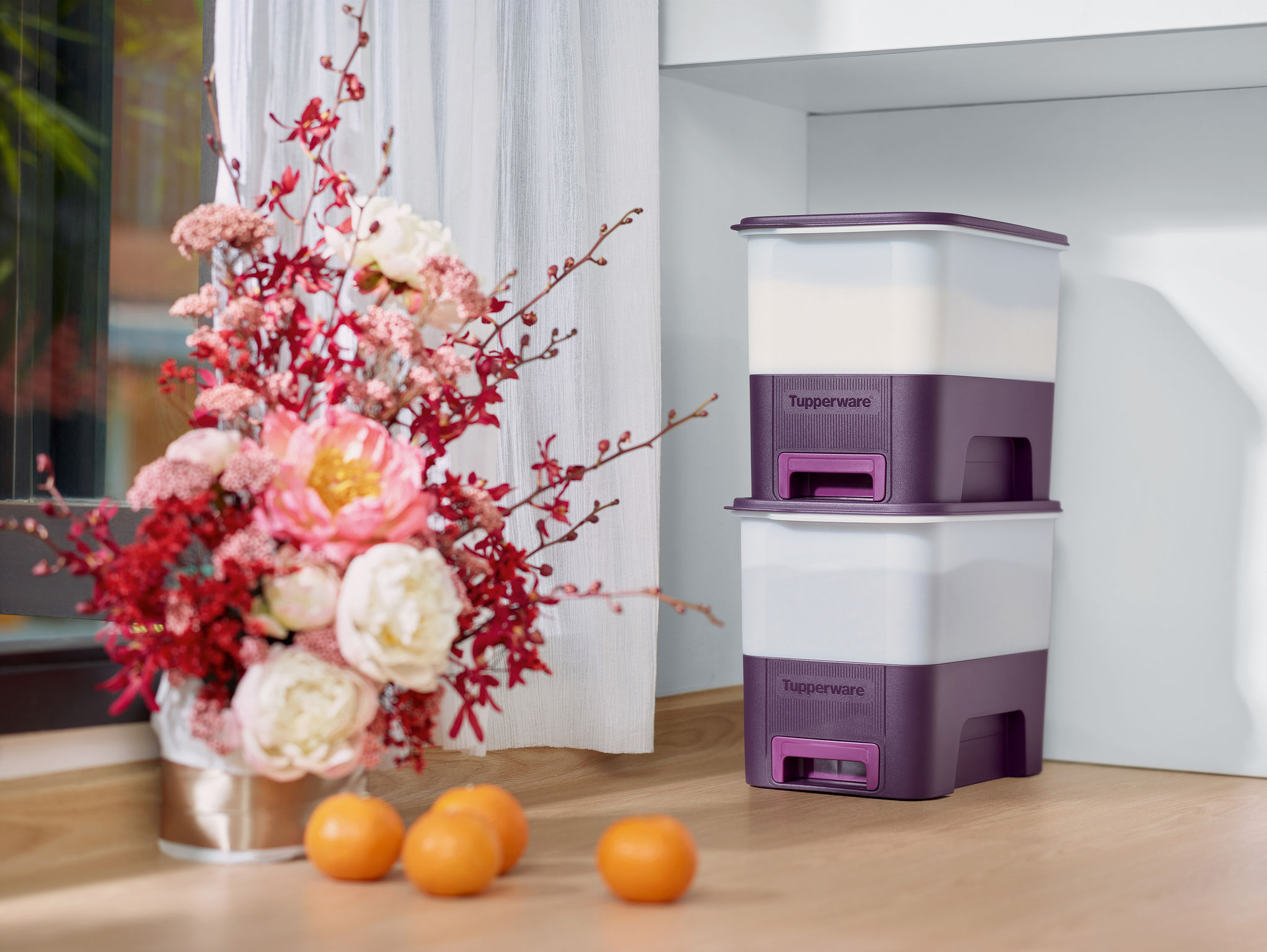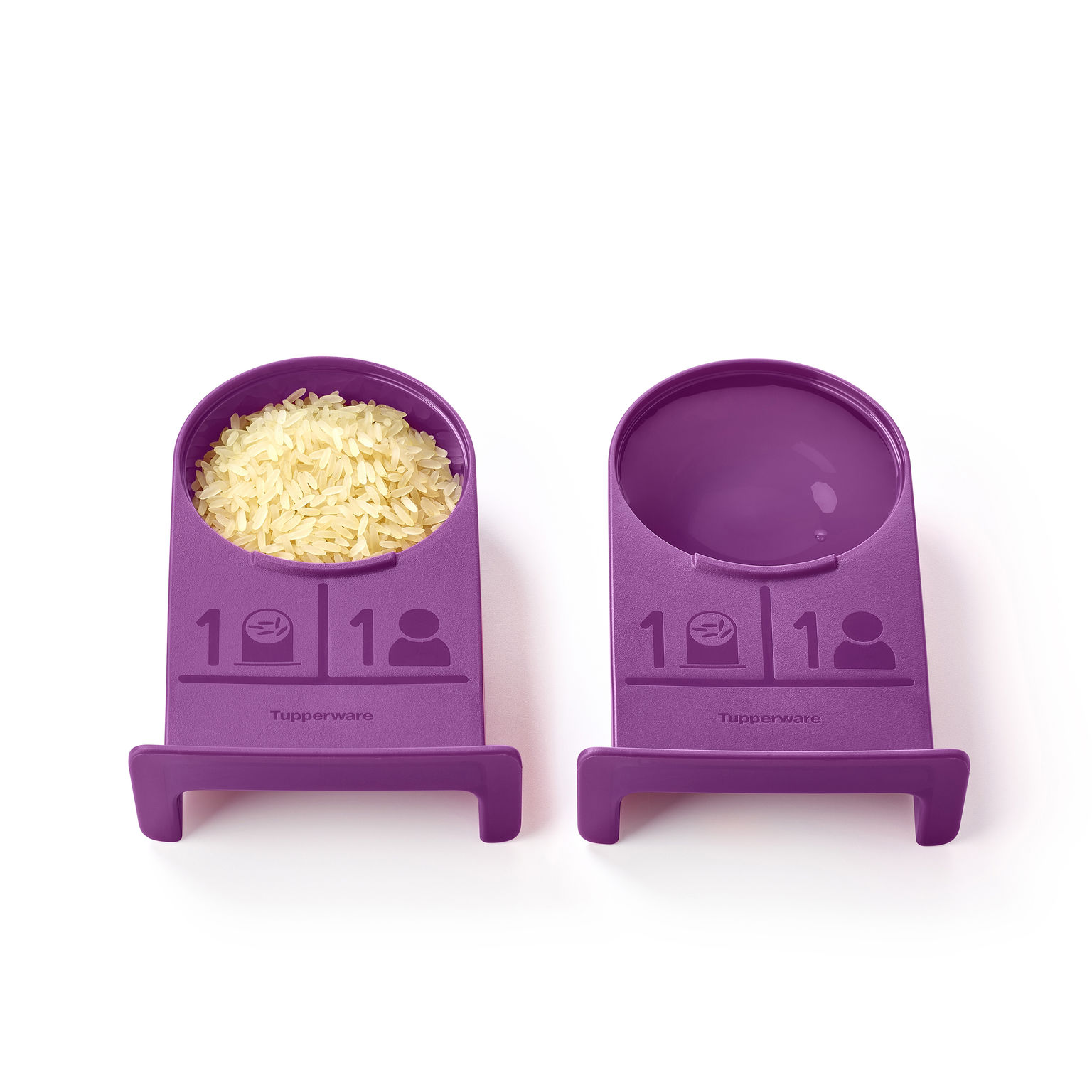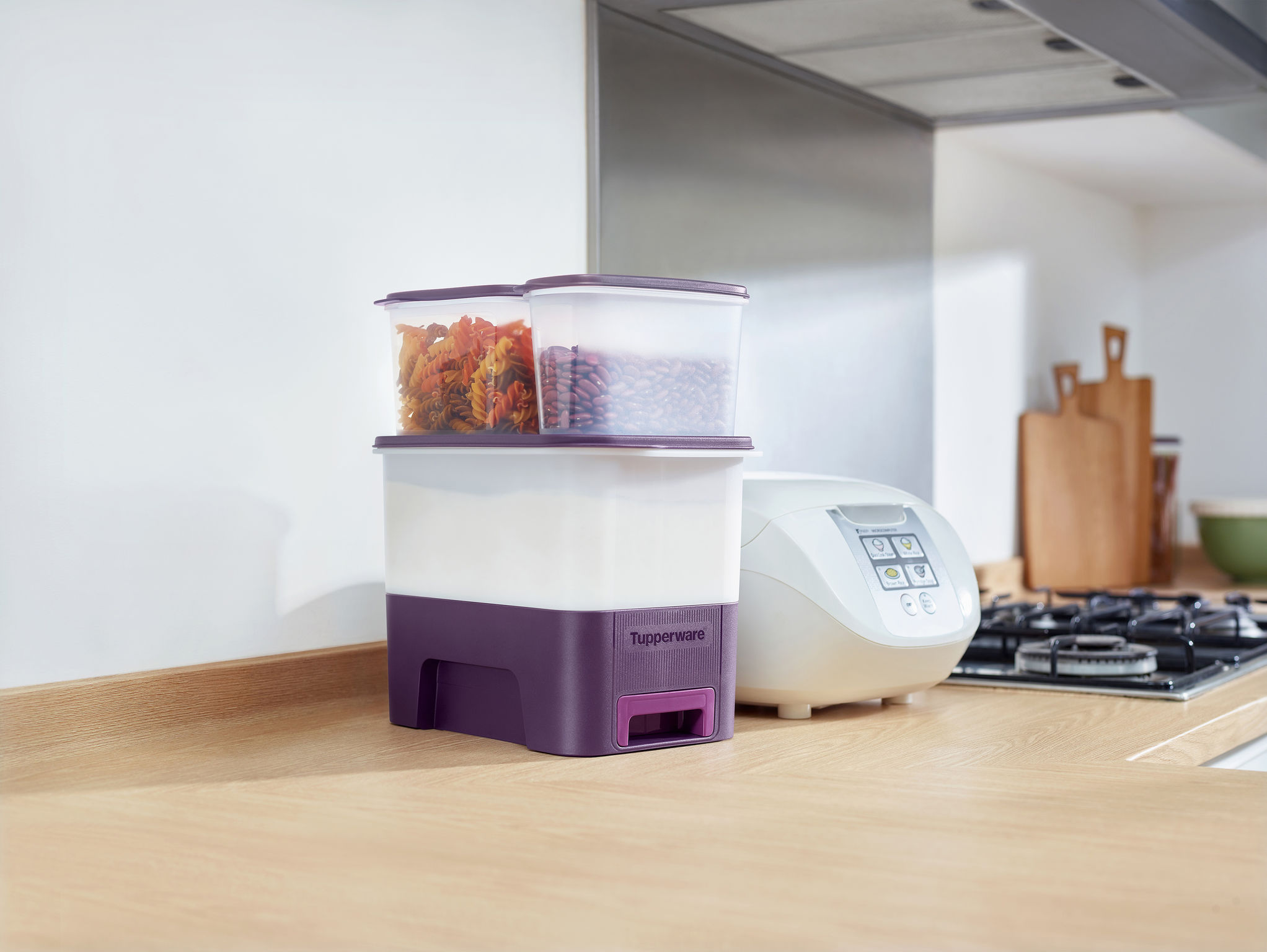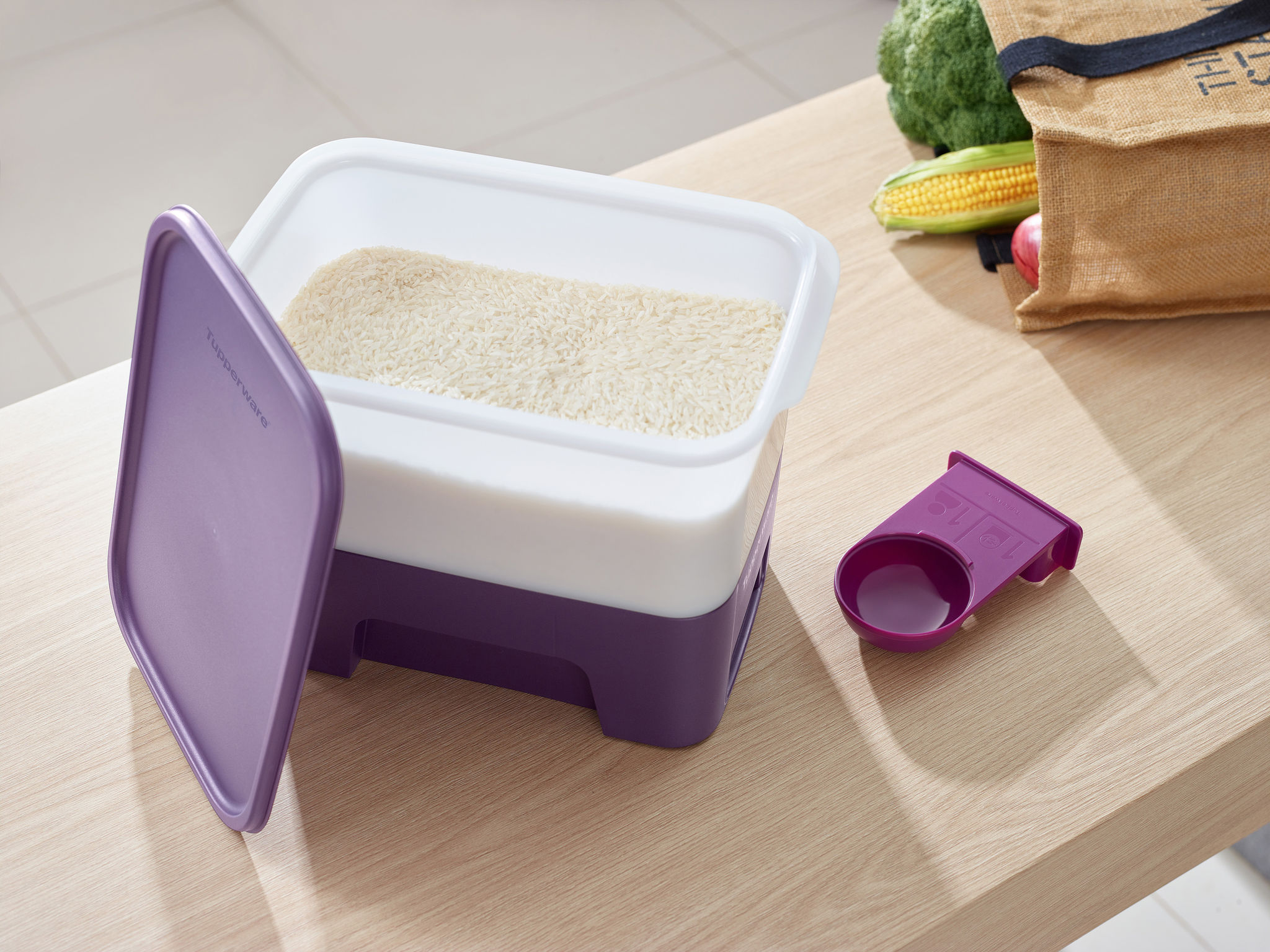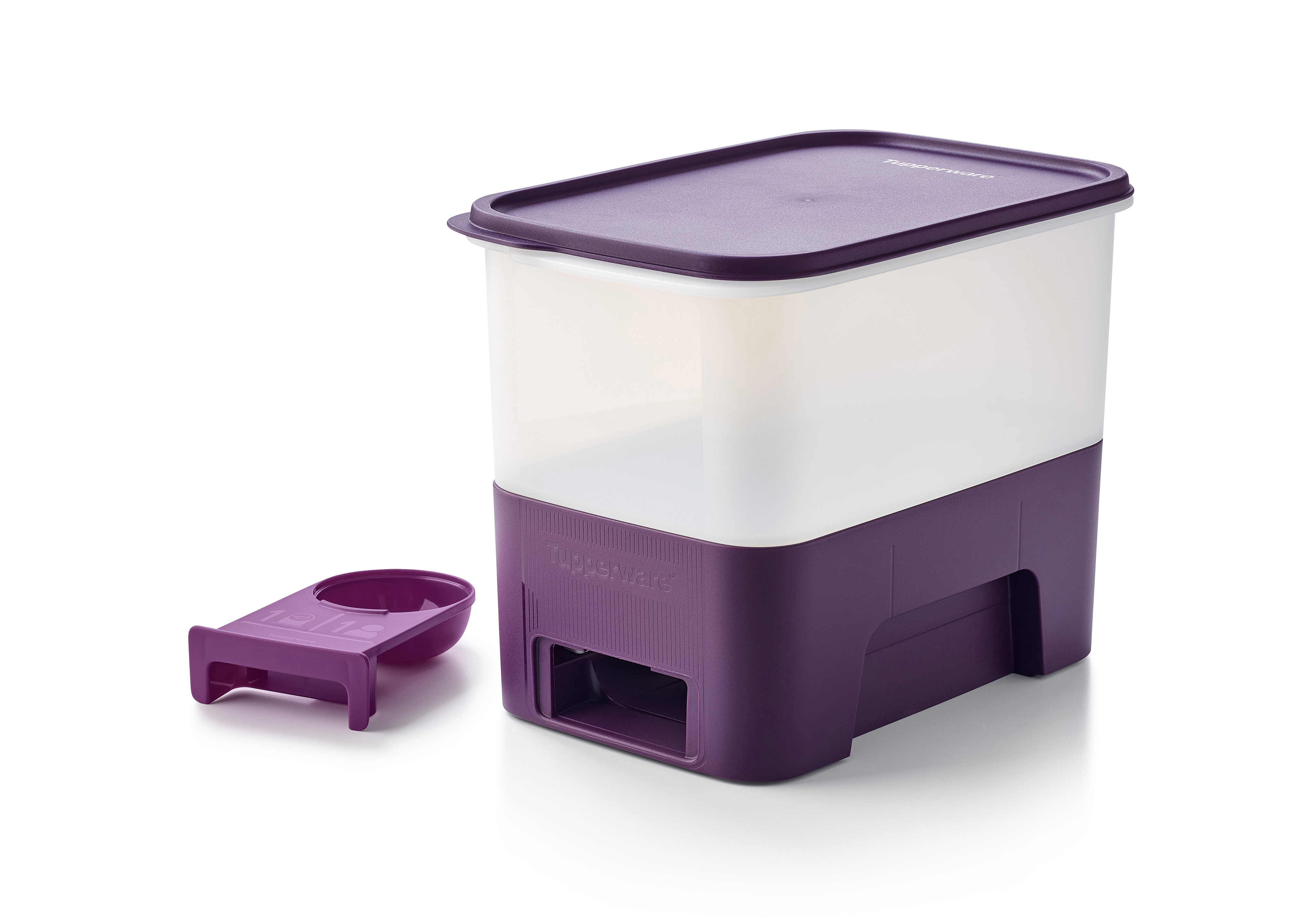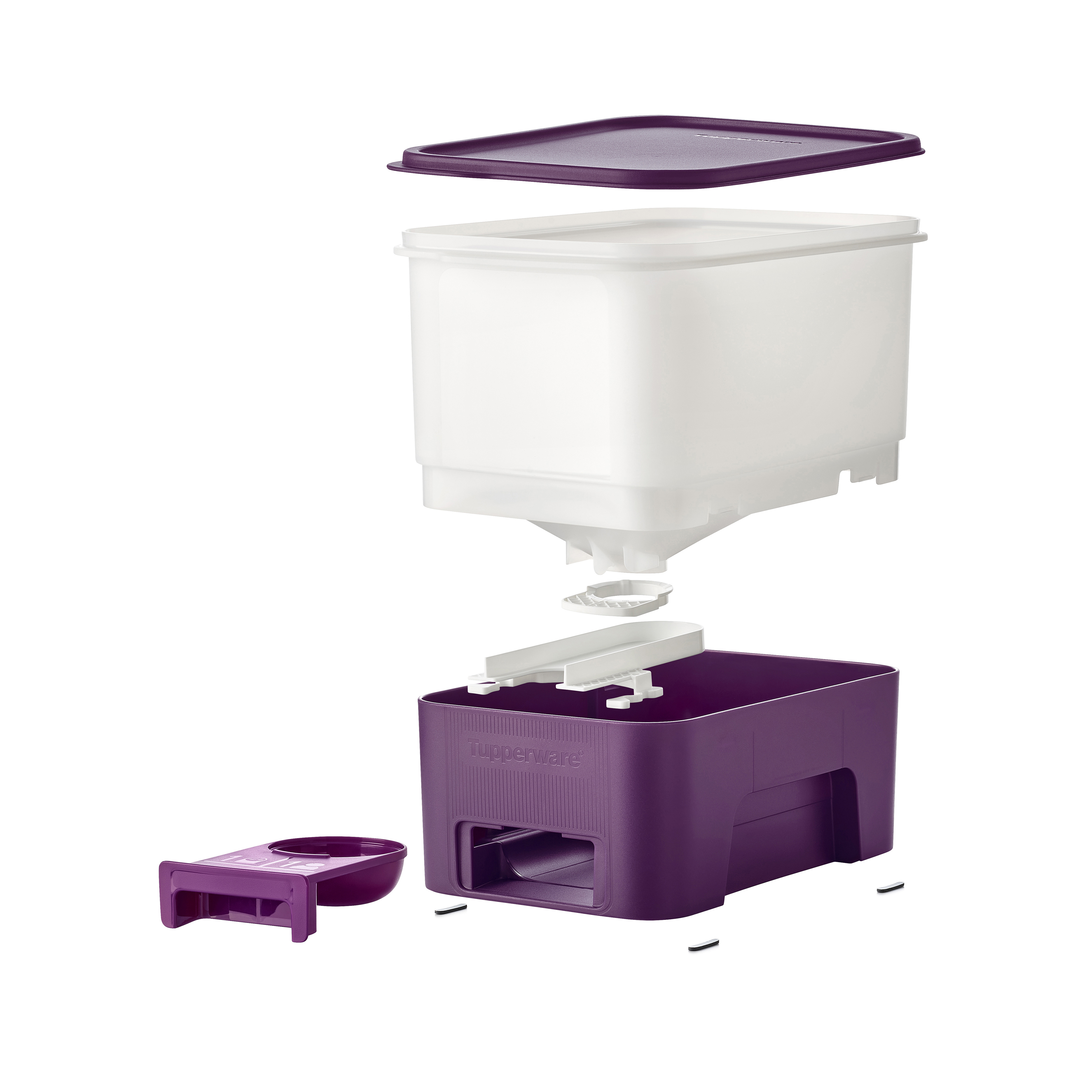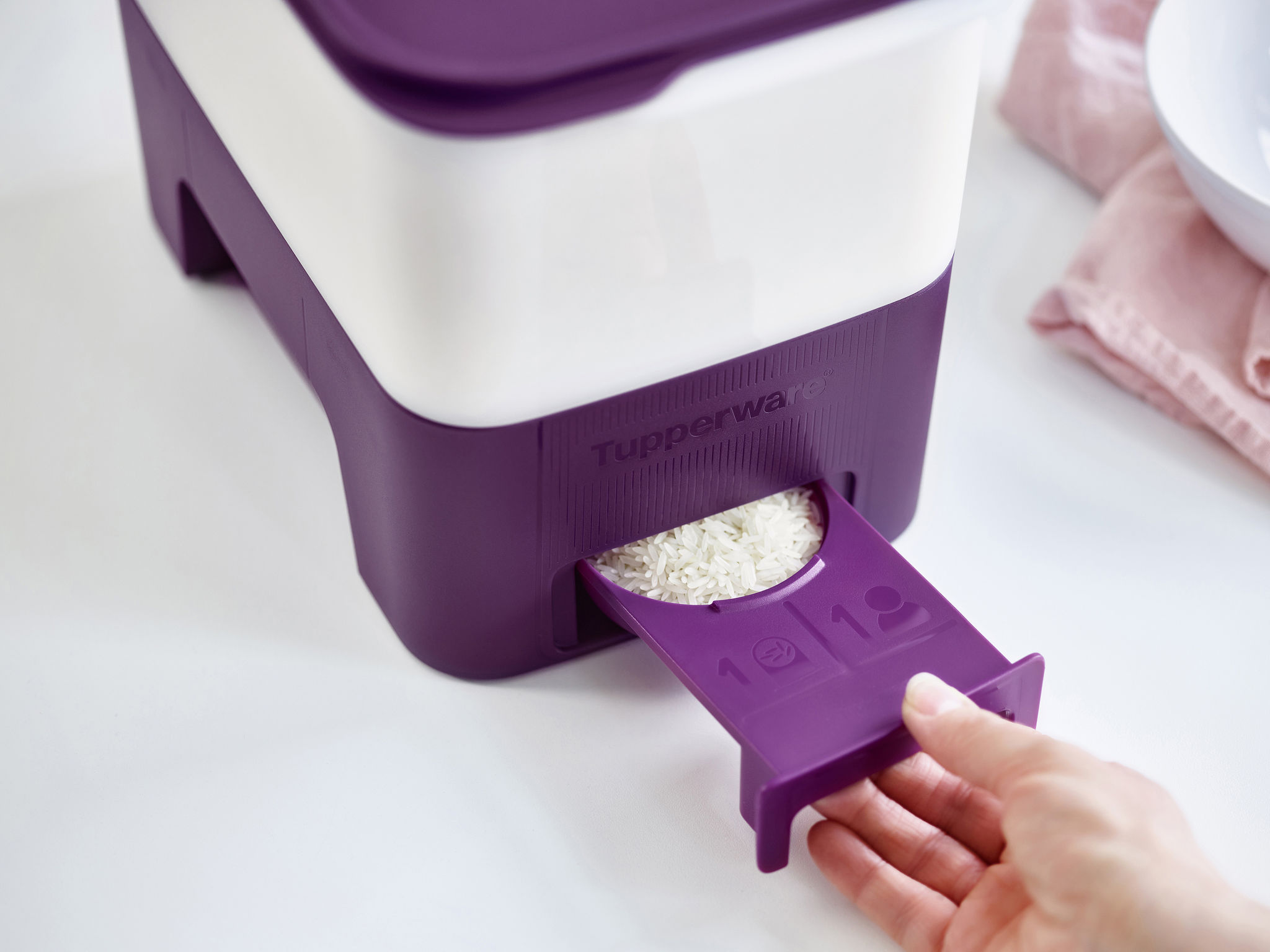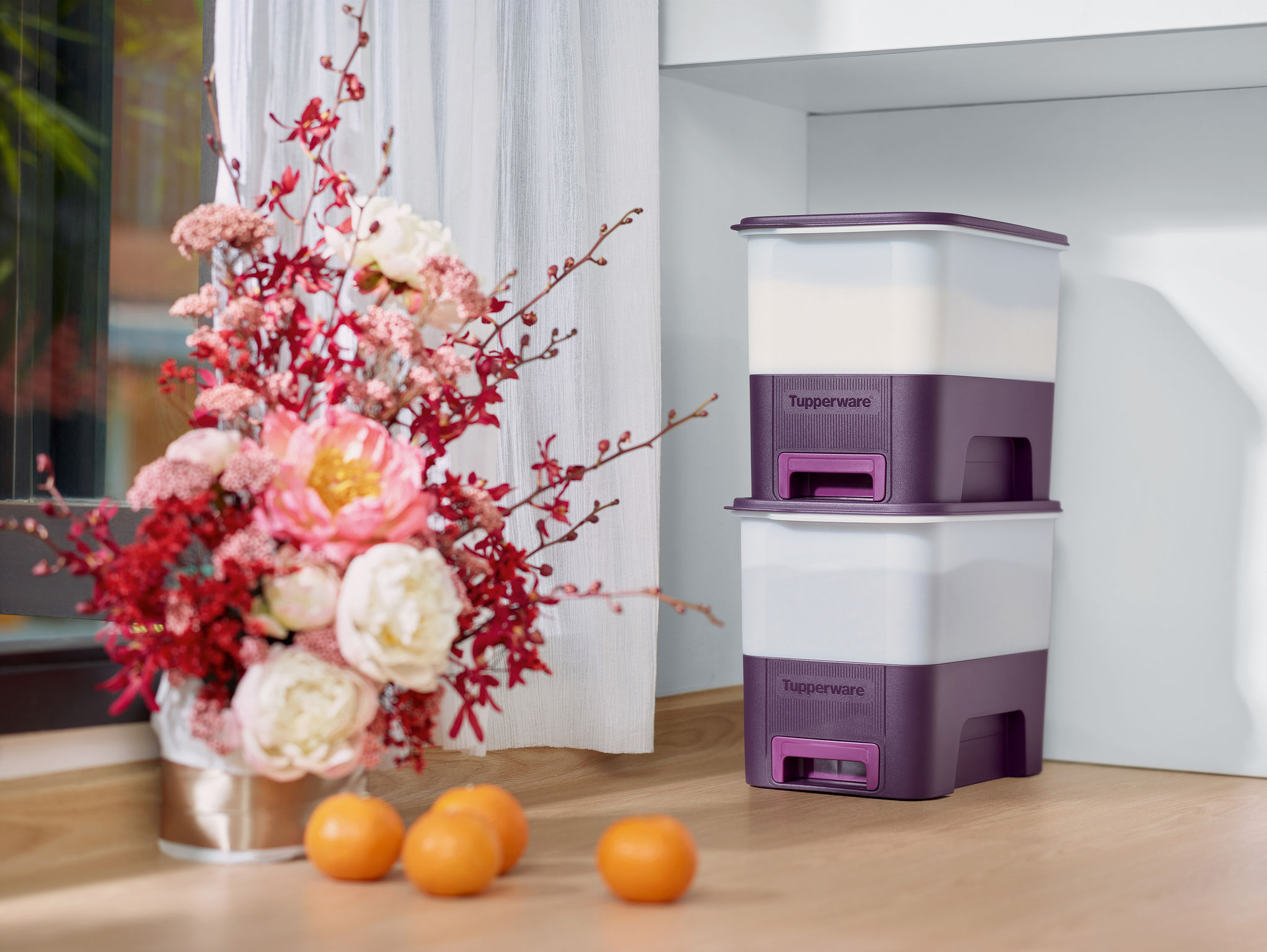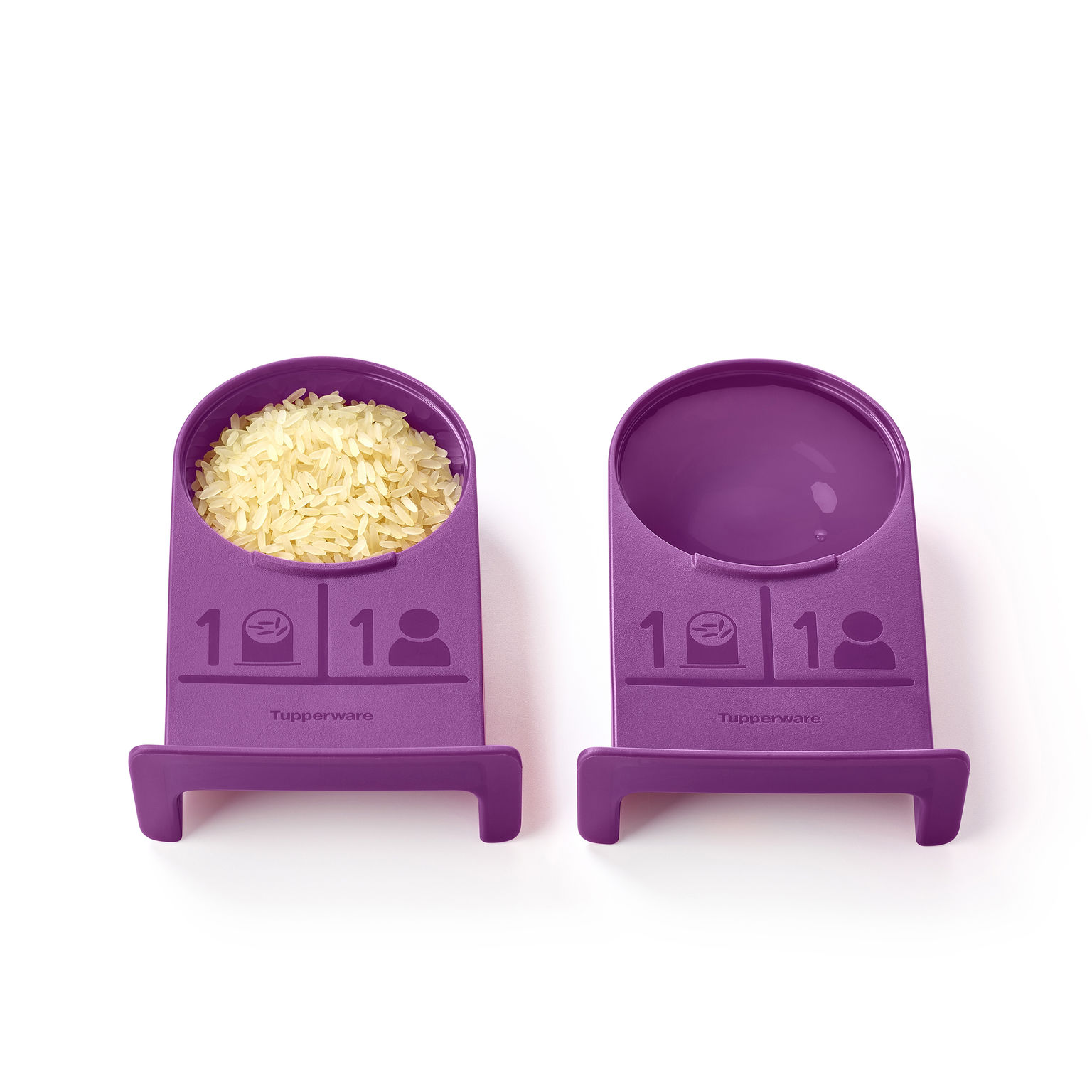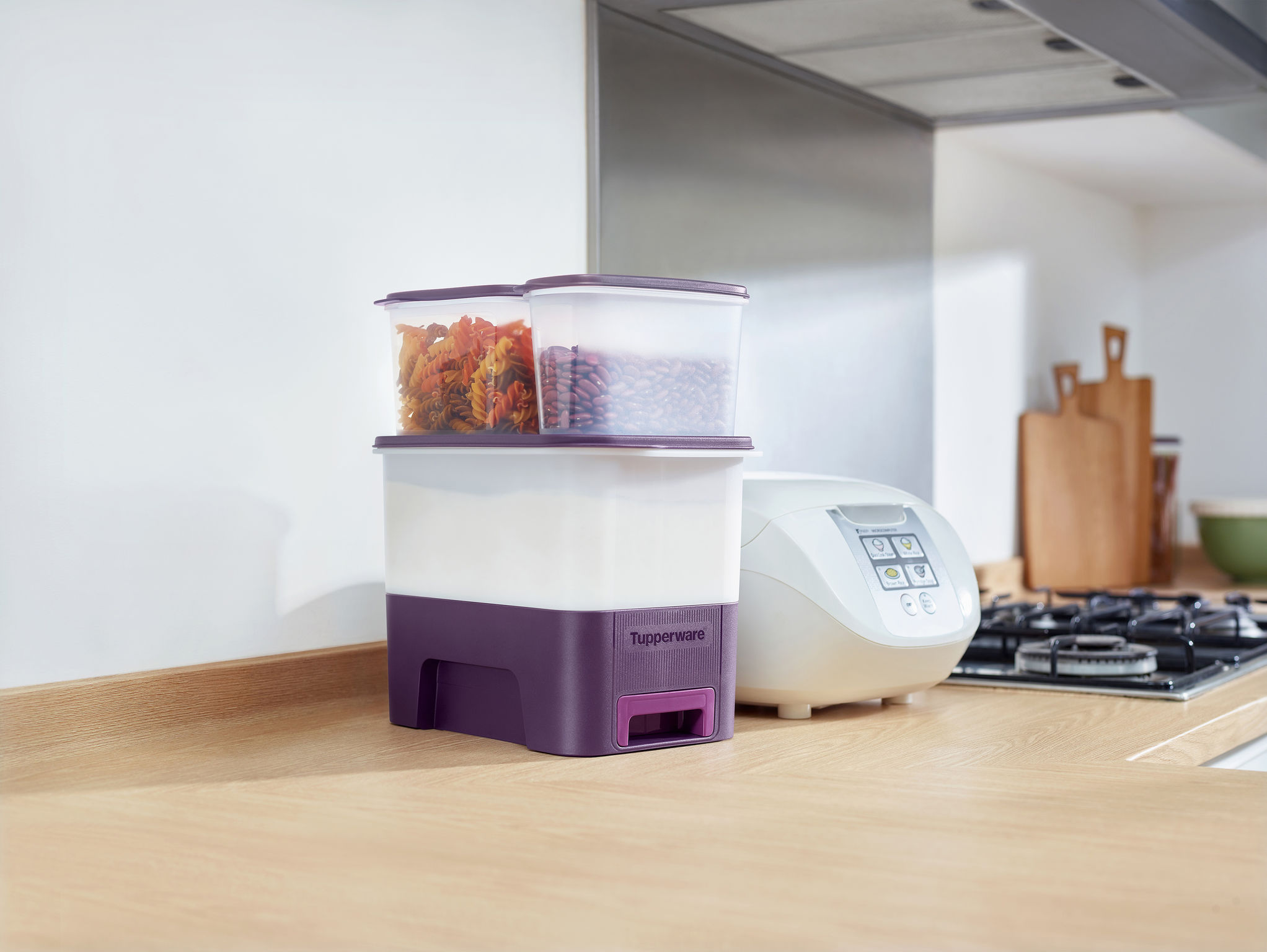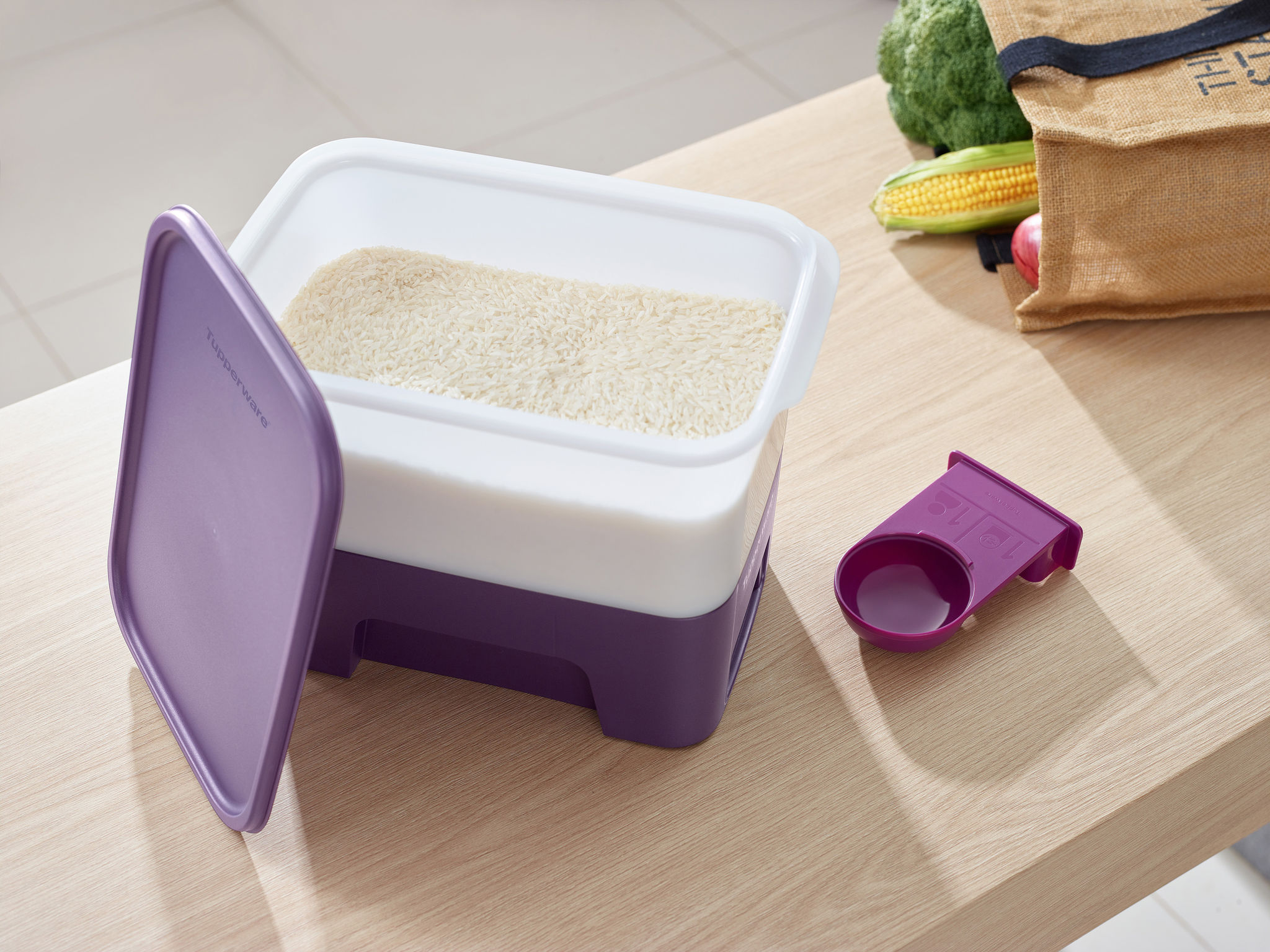 RiceSmart Junior 5kg
Rice dispenser
Tupperware China
The RiceSmart™ Junior 5kg is a patented and unique dispensing system that keeps rice fresh with the First In First Out cycle system. It dispenses exact amounts and prevents spilling. The built-in spoon measures per-person portions indicated by easy-to-read pictograms. The transparent material of the storage box lets users see the contents, and the tight seal keeps rice dry and fresh. The handles on both sides of the base ensure that users can easily lift and carry the product. The modern and space-saving design matches the Smart Savers range, and the rim around the lid enables two containers to be stacked safely.
Client / Manufacturer

Tupperware China
Guangzhou, CN
Designer

Tupperware General Services N.V.
Aalst, BE