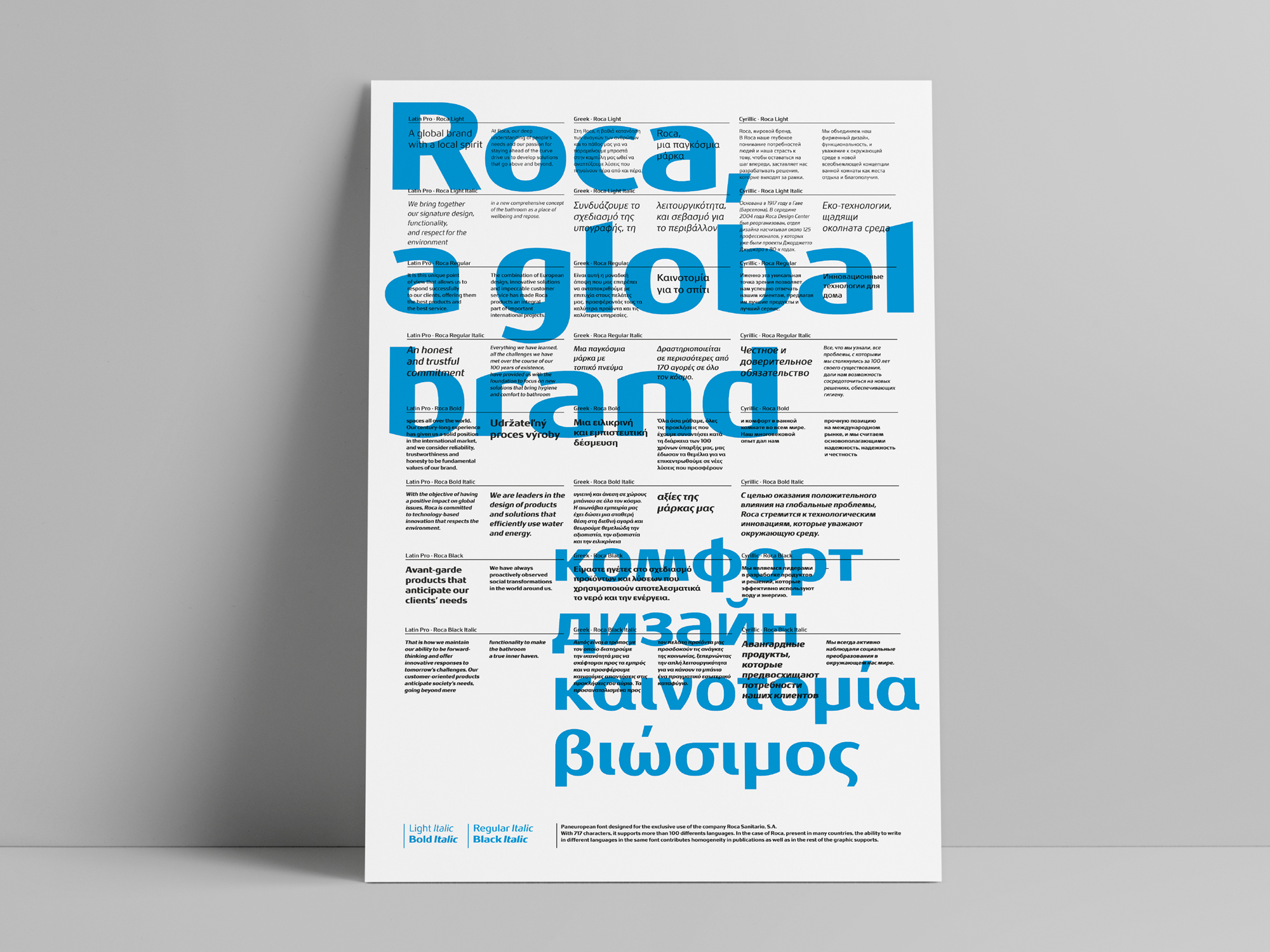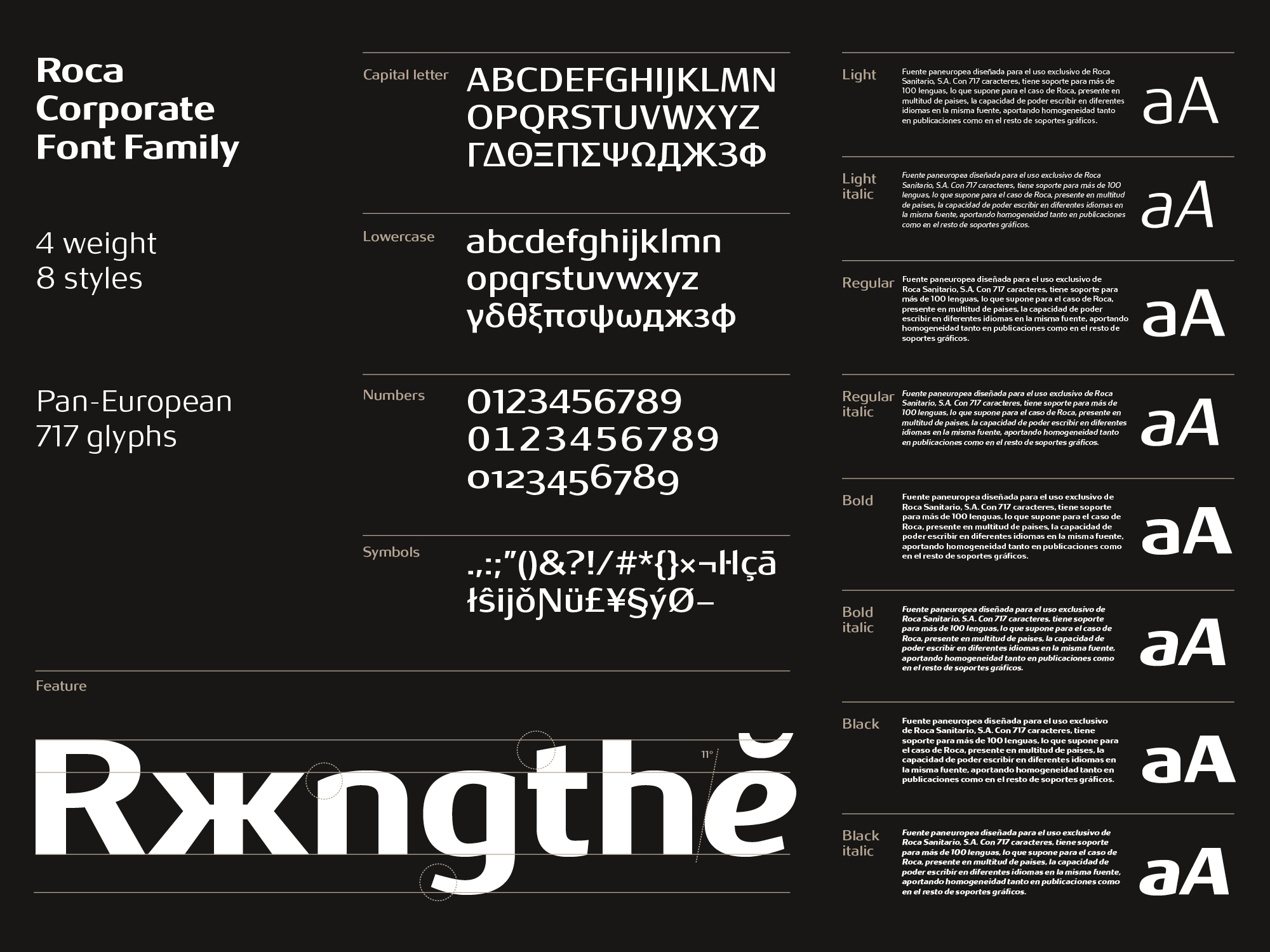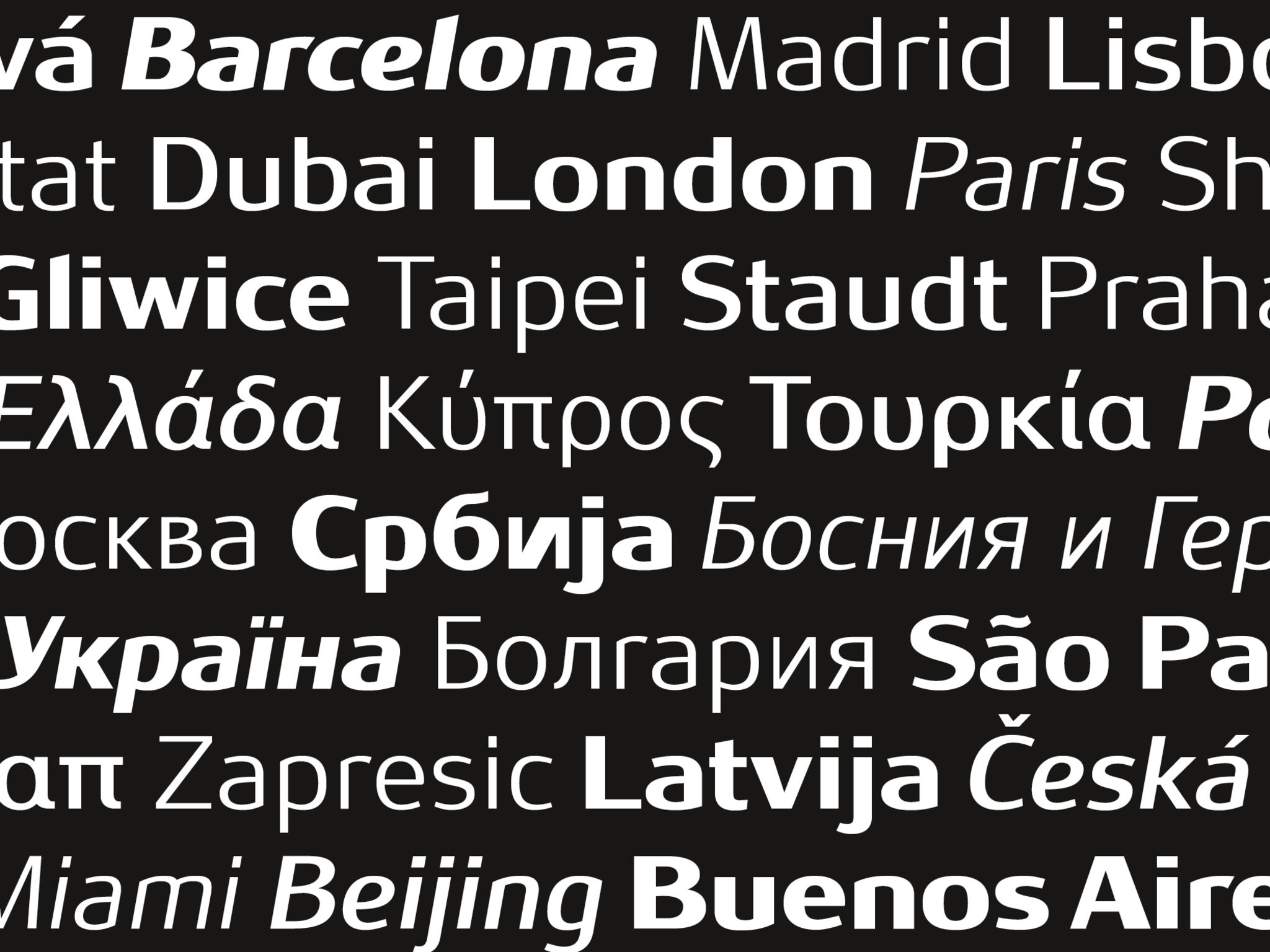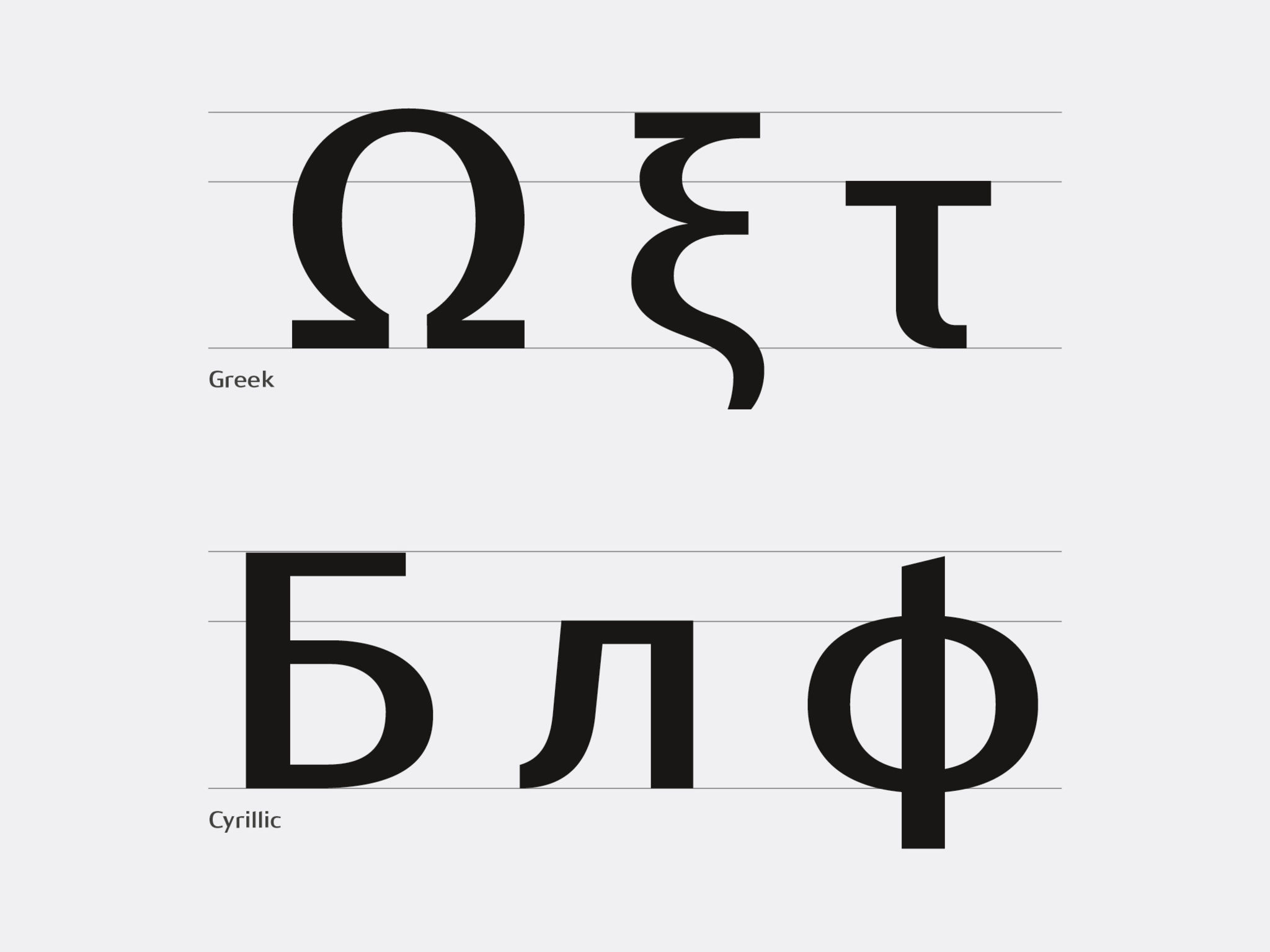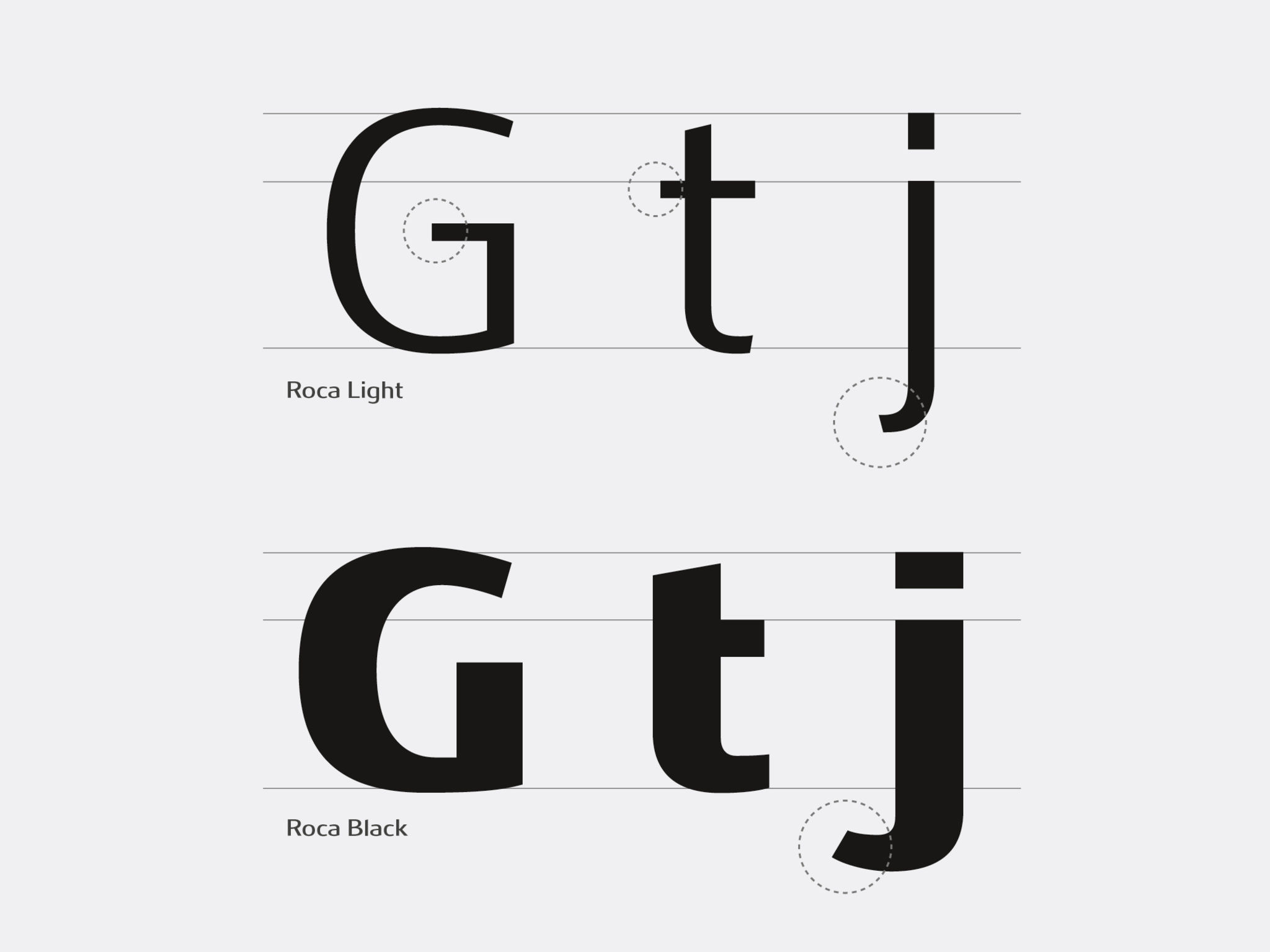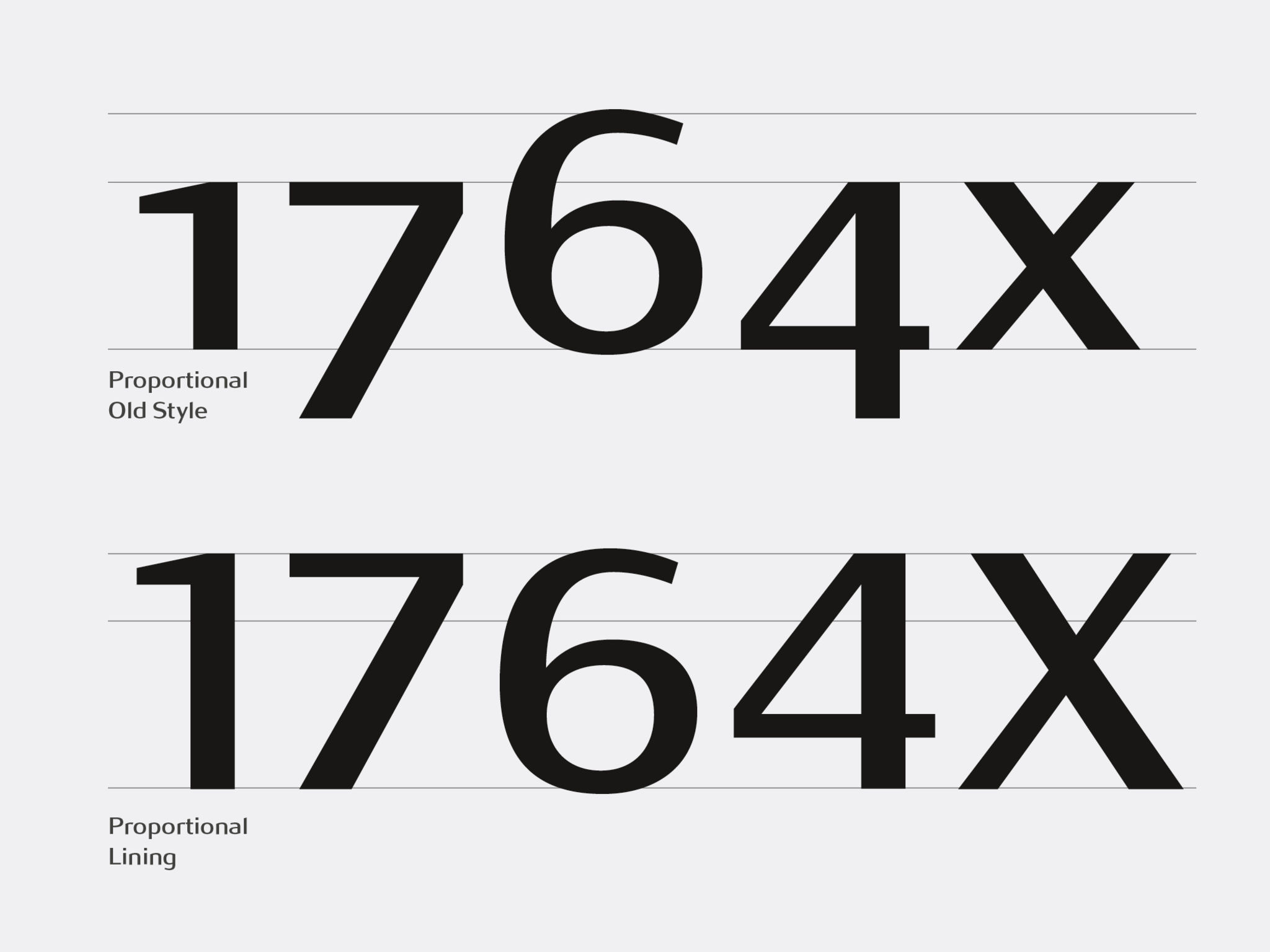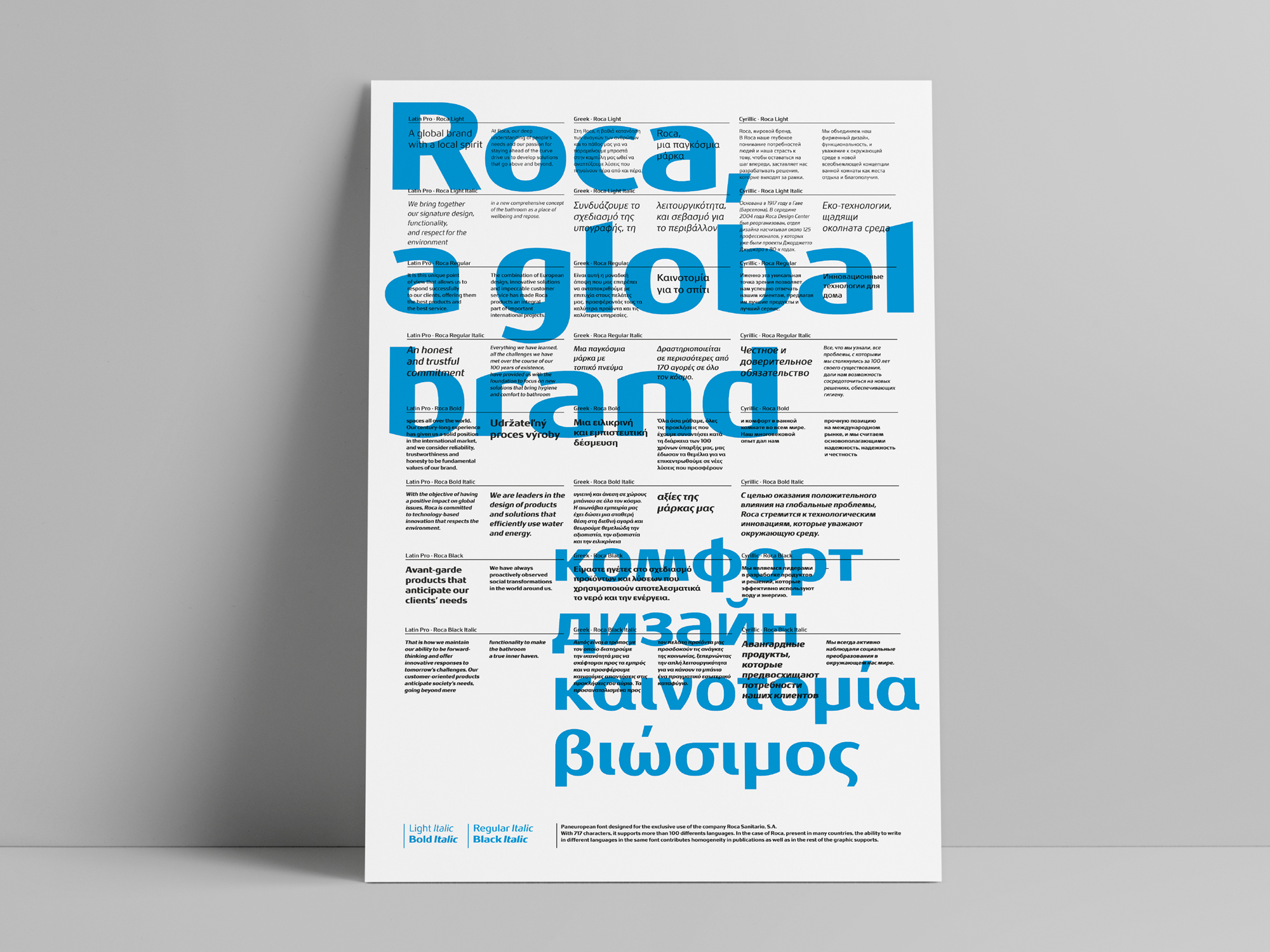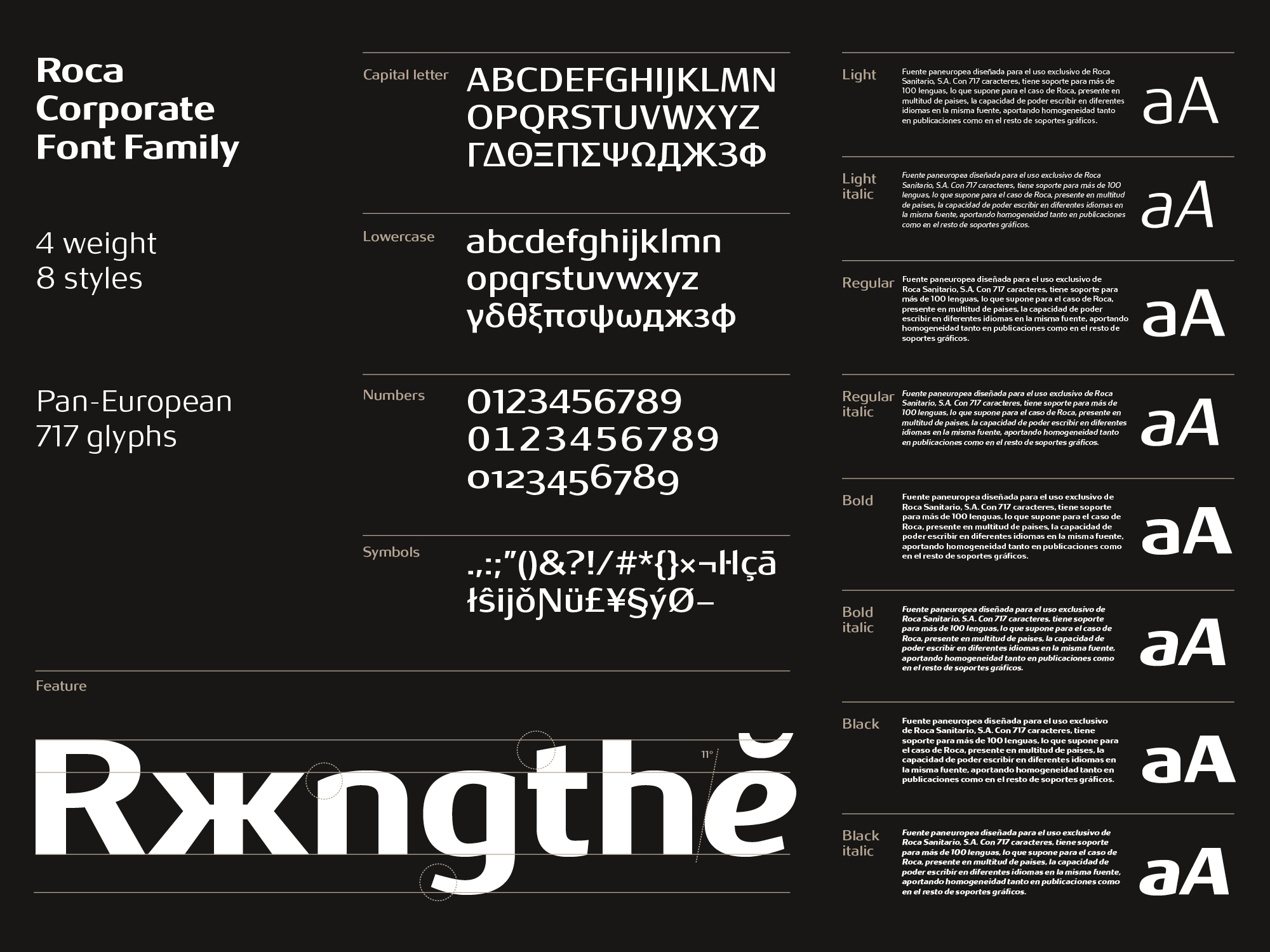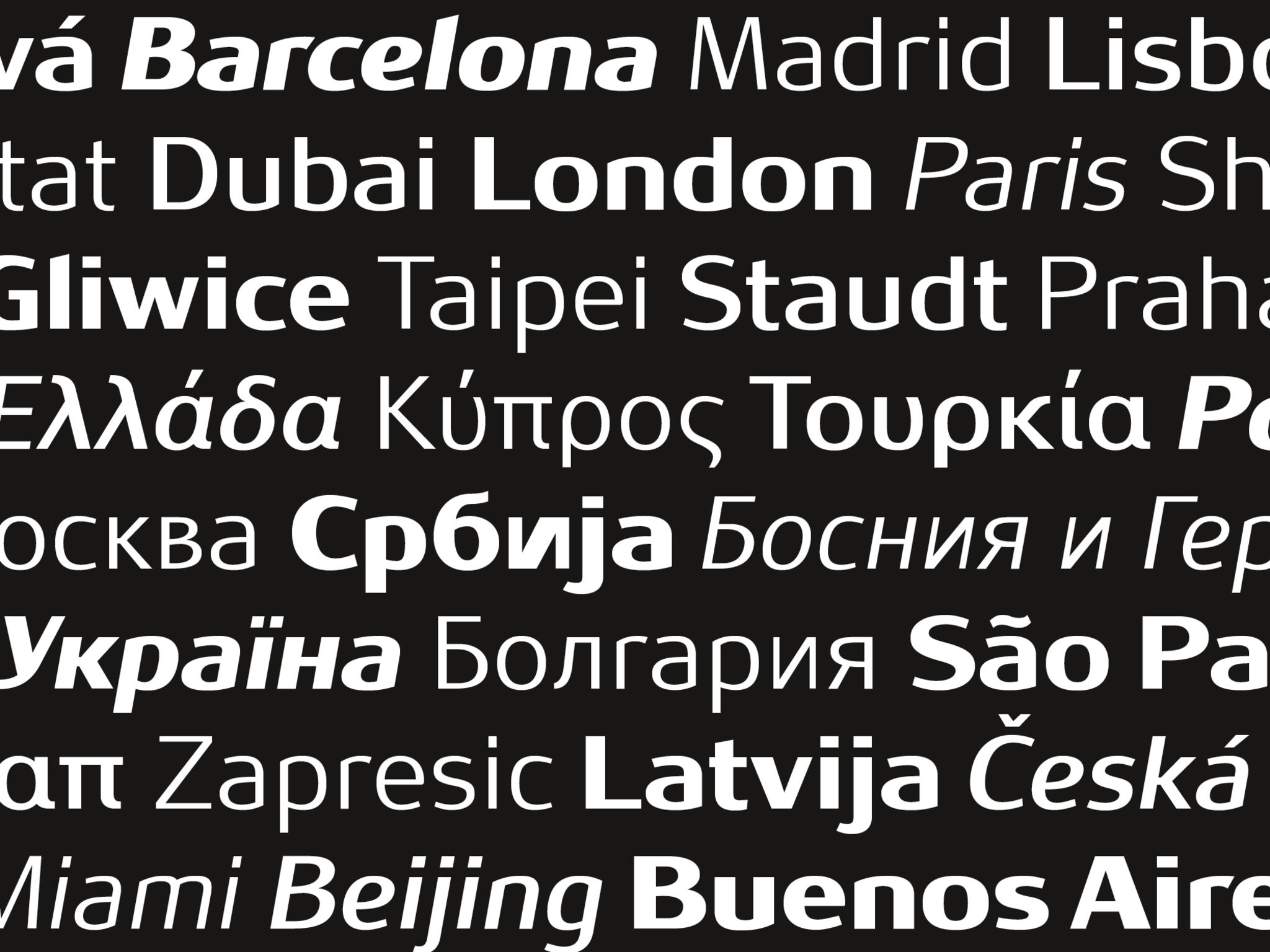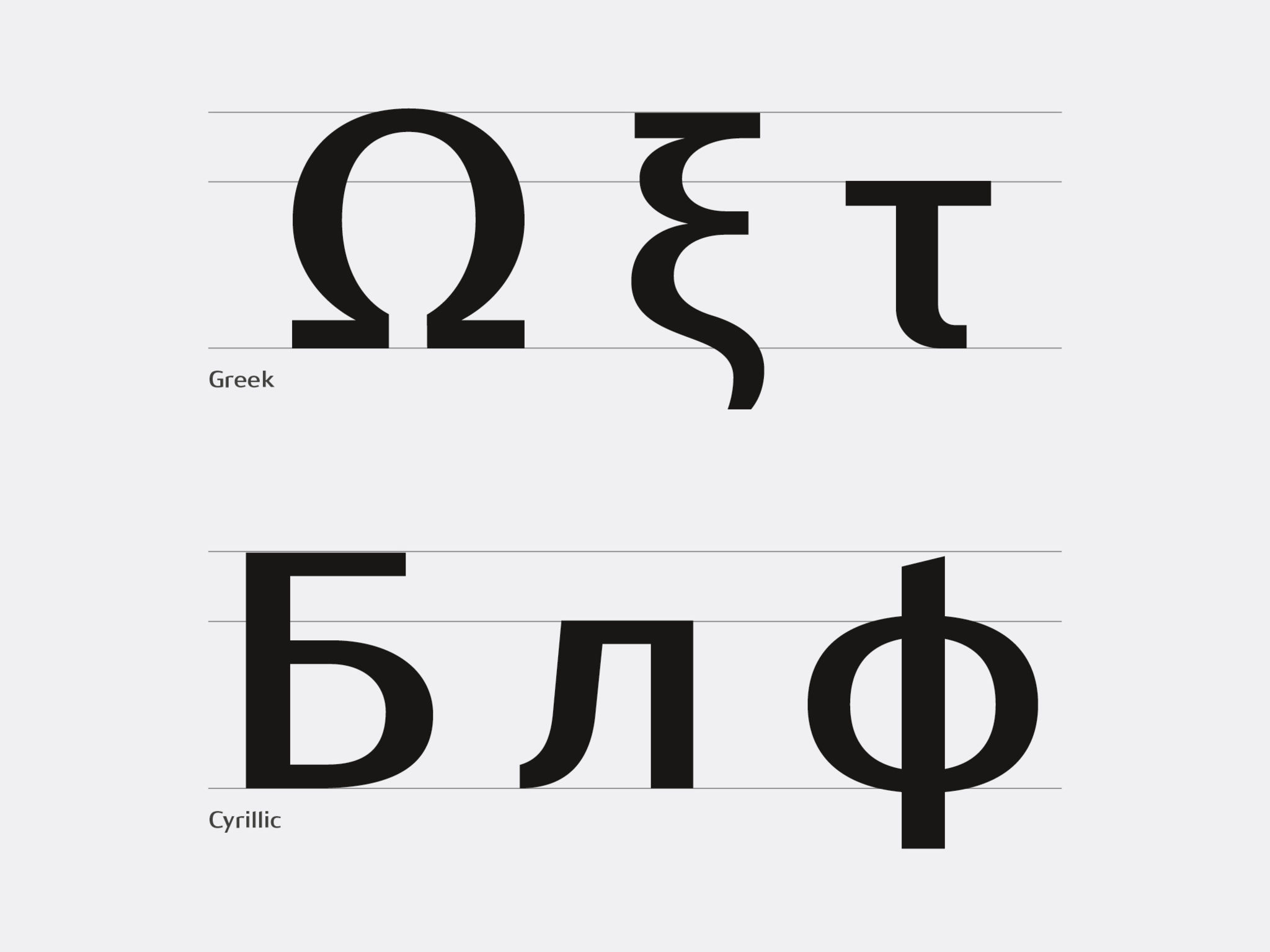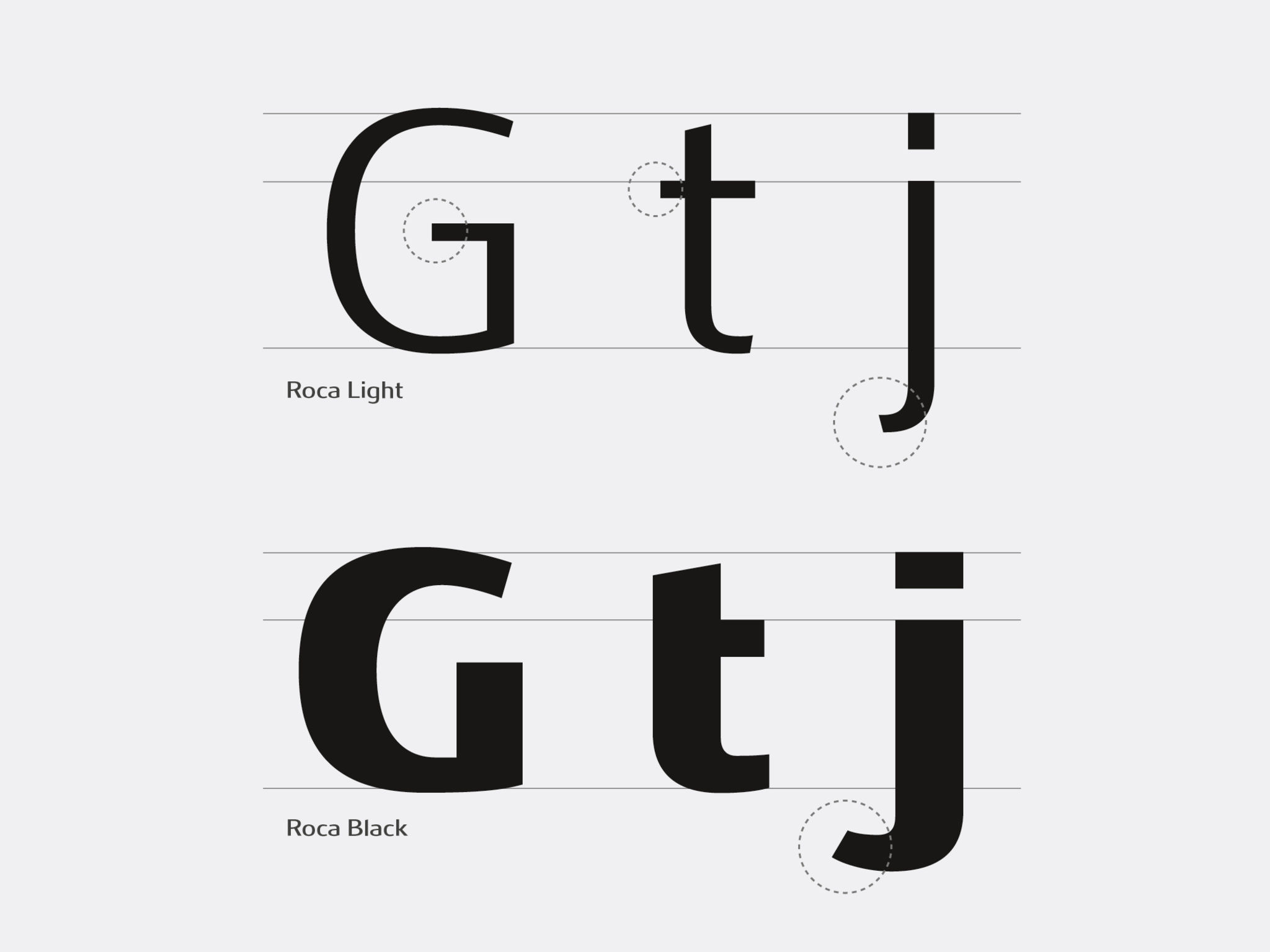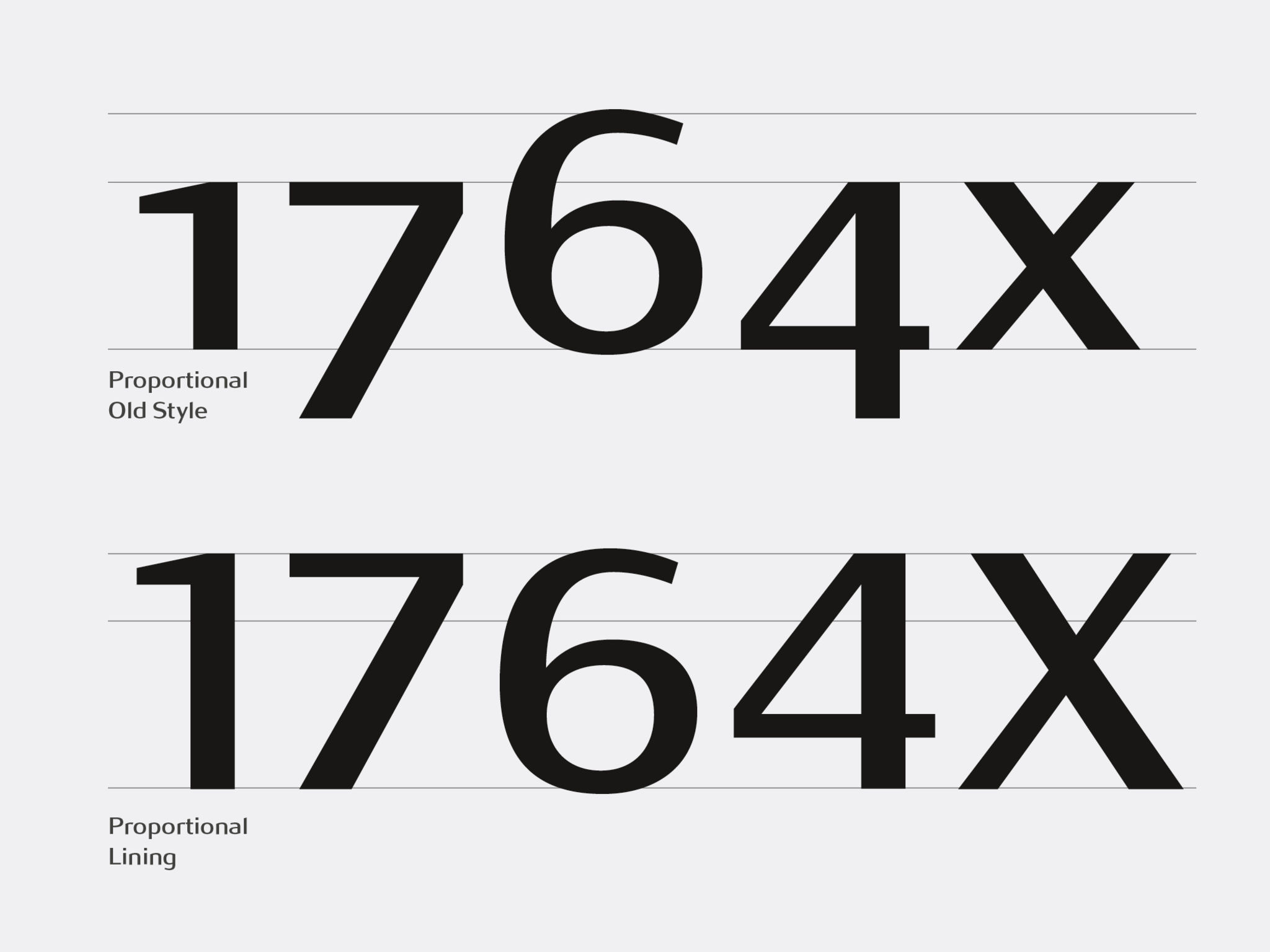 Roca Font Family
Corporate typeface
Roca Sanitario S.A.
A key factor in achieving consistency in the brand image of an international company is the corporate font. For this reason, in 2018, Roca tasked us with extending the corporate font family based on the Black font weight we had designed in 2010, mechanizing all its weights for the company's general use. When it came to designing the character set, we chose to use the Pan-European system. This was a determining factor, because in the case of Roca, which operates in 170 different countries, the ability to be able to write in different languages with the same font brings uniformity to all its graphic communication activities and corporate instruments.
Client / Manufacturer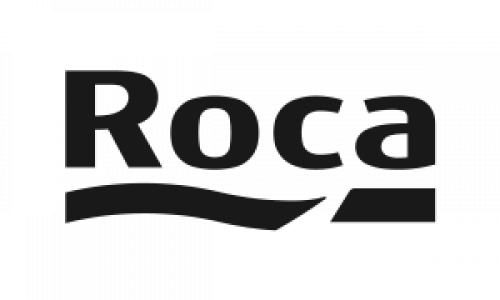 Roca Sanitario S.A.
Barcelona, ES
Designer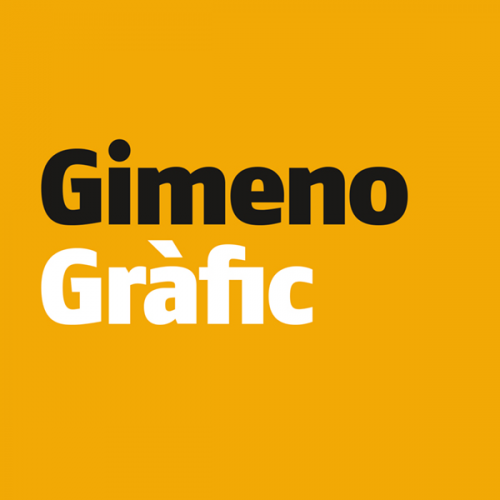 Gimeno Gràfic Estudi S.L.
Godella, ES
Africa, Asia, Australia / Oceania, Europe, North America, South America
Consumer / User, Trade / Industry