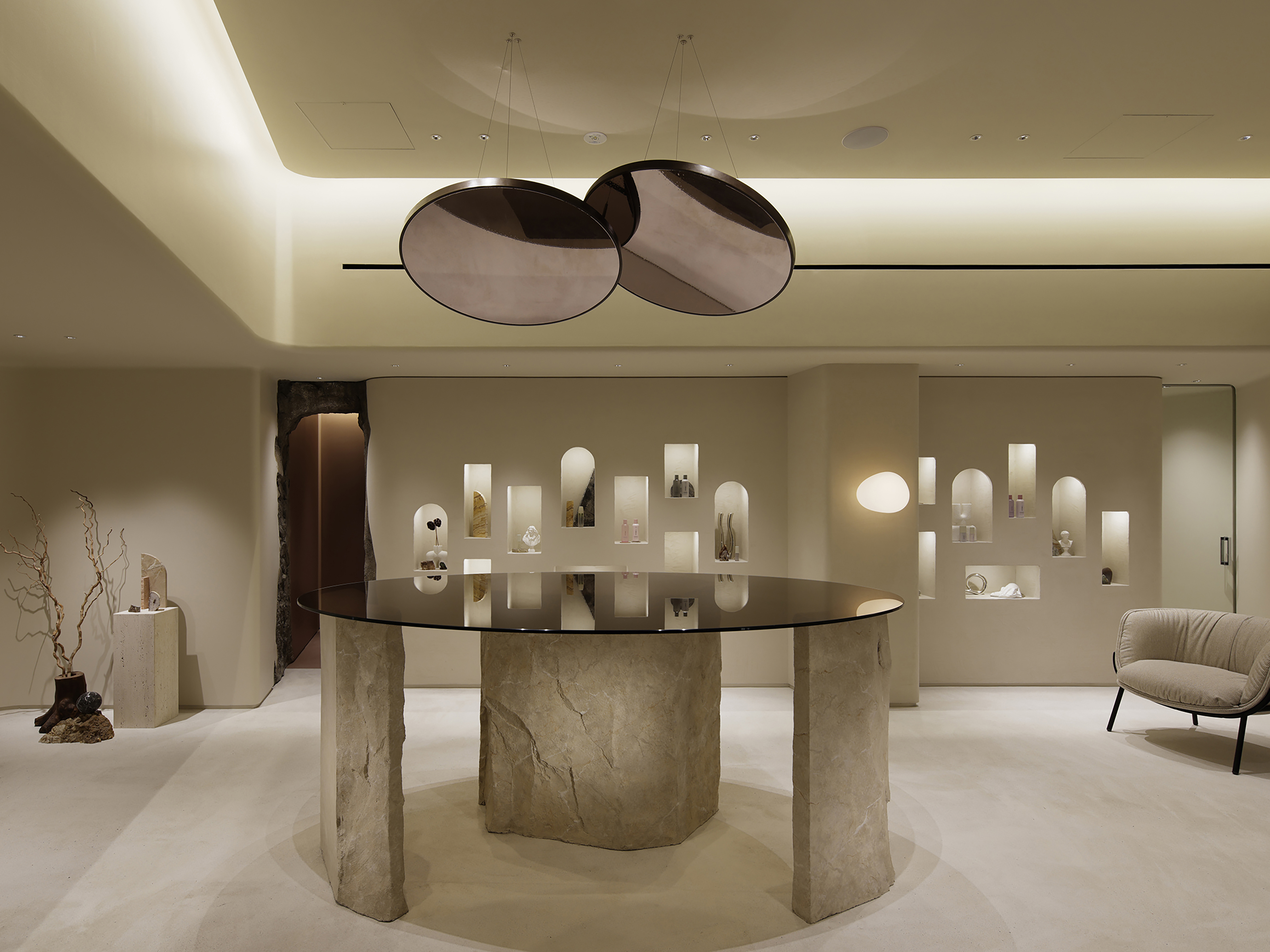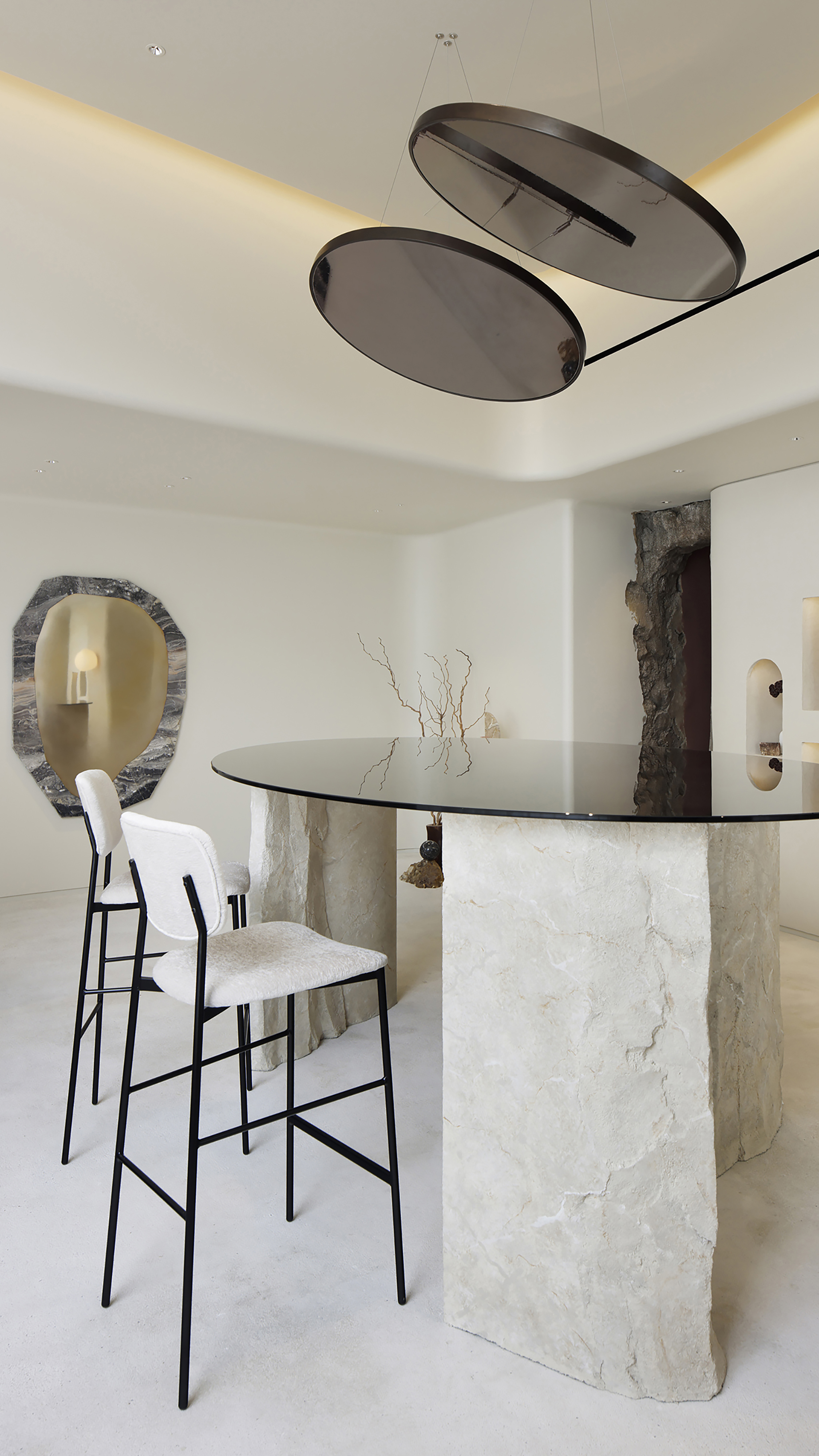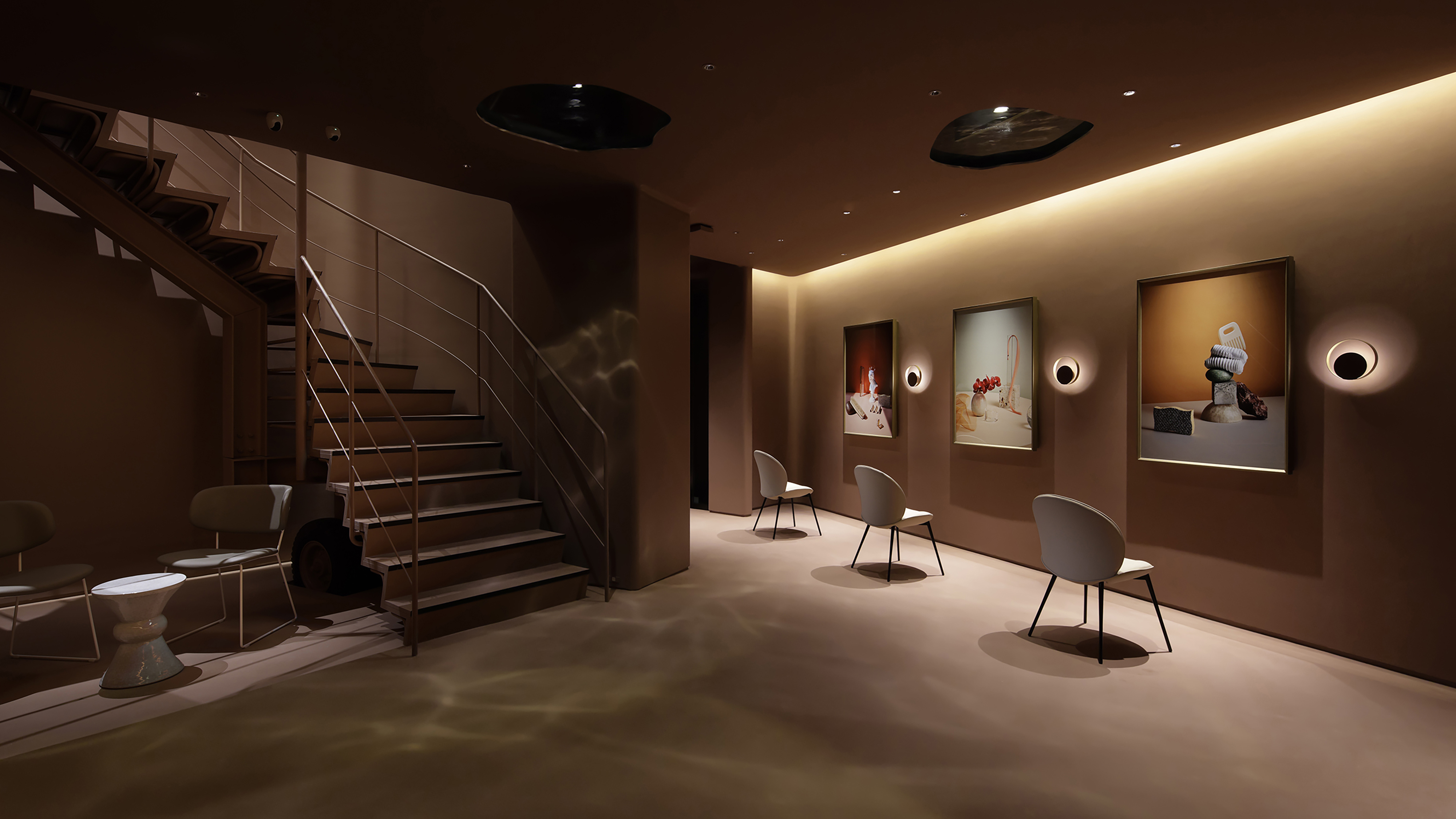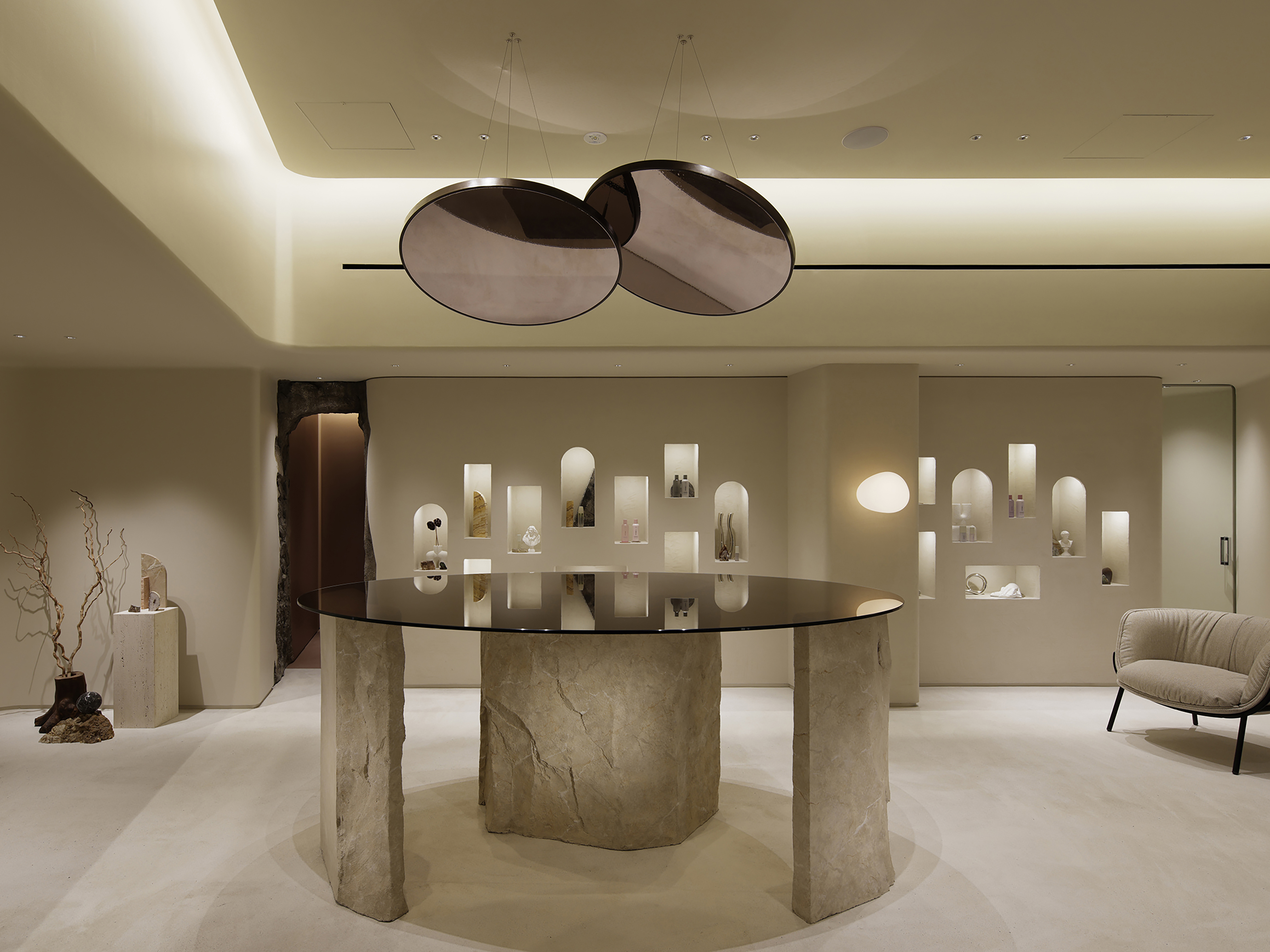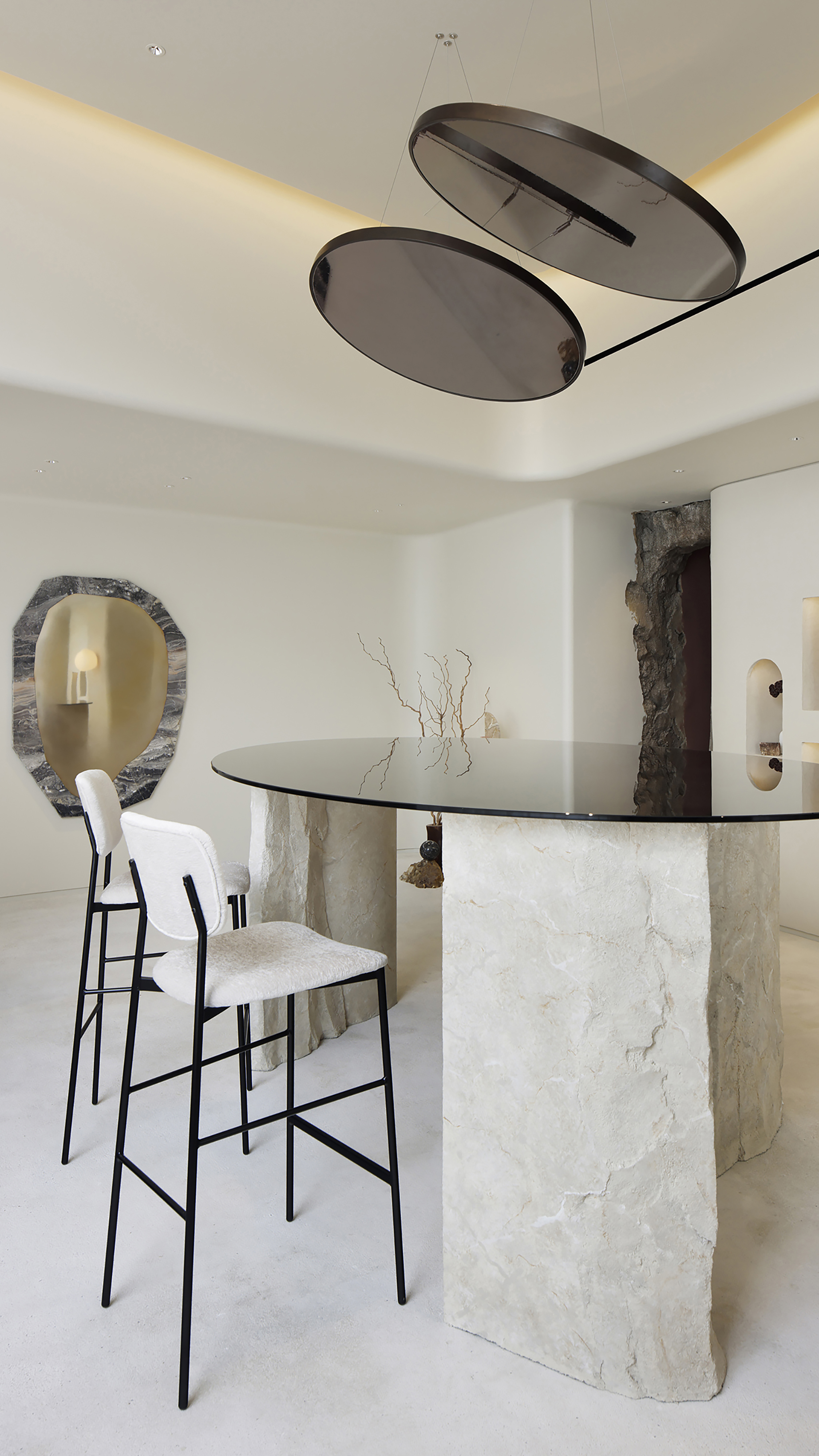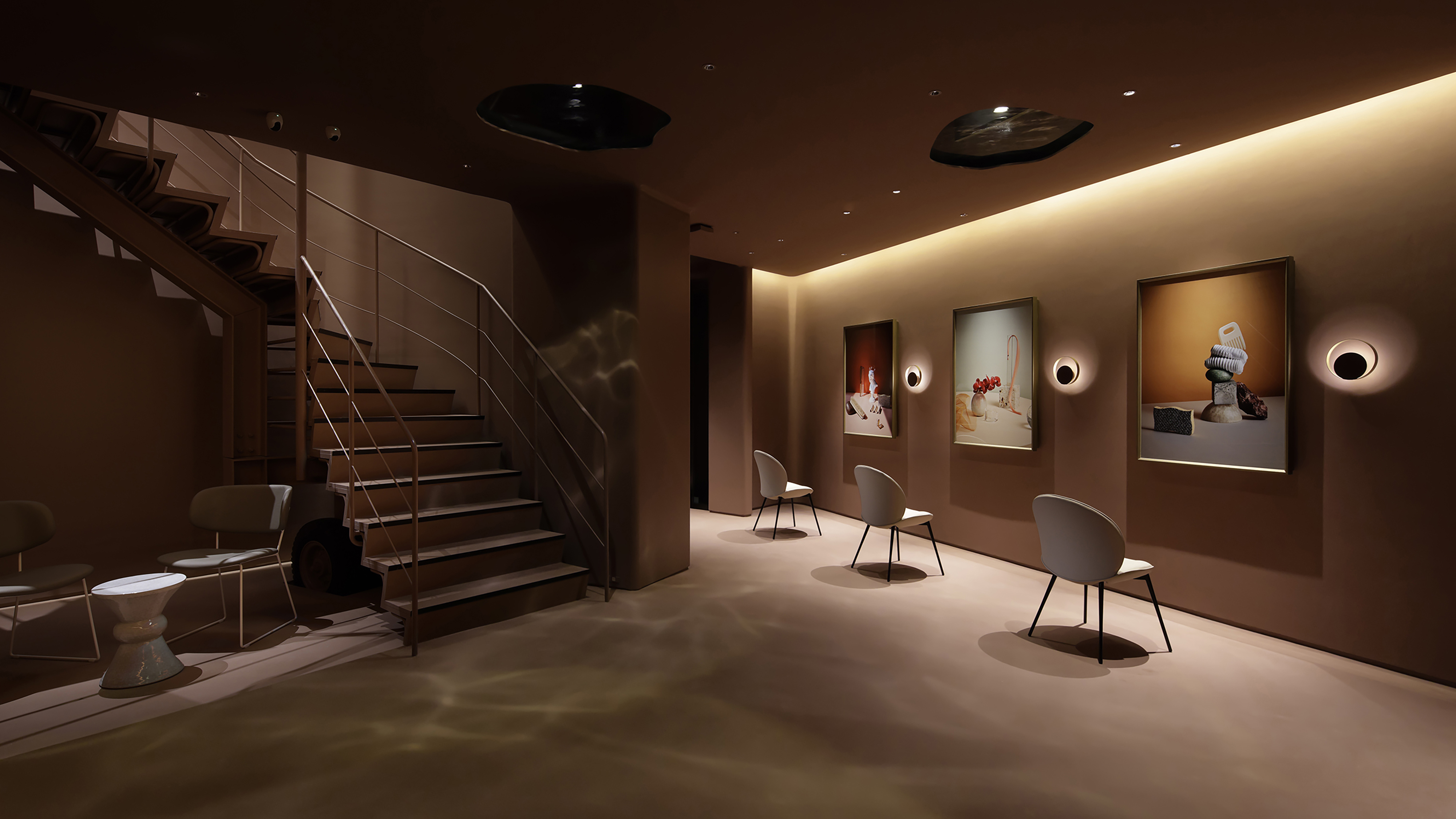 SALON DE MEDULLA
Interior design for hair treatment salon
This project is for a professional salon operated by Sparty, inc. The customers receive hair treatments using personalized products of the brand <MEDULLA>. It enables them to experience the scent and use effect of the products in person. The in-store experience of trying these releases their uncertainty towards the products when purchasing. Also, it stands out for thoroughly expressing the concept <Meditation> with the unique reddish-purple color design on the first basement floor, and the water ripples produced by a dedicated motor shaking water with inconsistent rhythms. It allows them to experience a sense of fantastical moment.
Client / Manufacturer
Designer
Daiko electric co., ltd.
Tokyo, JP
Waterpearl, inc.
Tokyo, JP