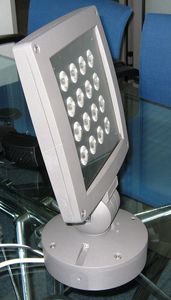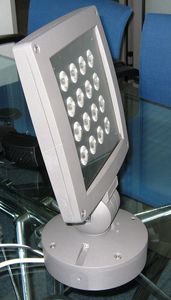 SATURNO A LED
LED floodlight
GEWISS S. p. A.
Die-cast aluminum floodlight exploits the latest updates in LED technology to create an extremely compact product. Particularly suitable for applications that require a linear design. The necessary levels of illumination, efficiency and duration are guaranteed. The RGB version provides an immediate mixing of colors, even with one single diode. The result is a greater uniformity and a color saturation that allows an on stage use as well. The colors can be programmed by a remote control, interface, PC and a key.
Client / Manufacturer
GEWISS S. p. A.
Cenate Sotto-Bergamo, IT
Designer
GEWISS S. p. A.
Cenate Sotto-Bergamo, IT