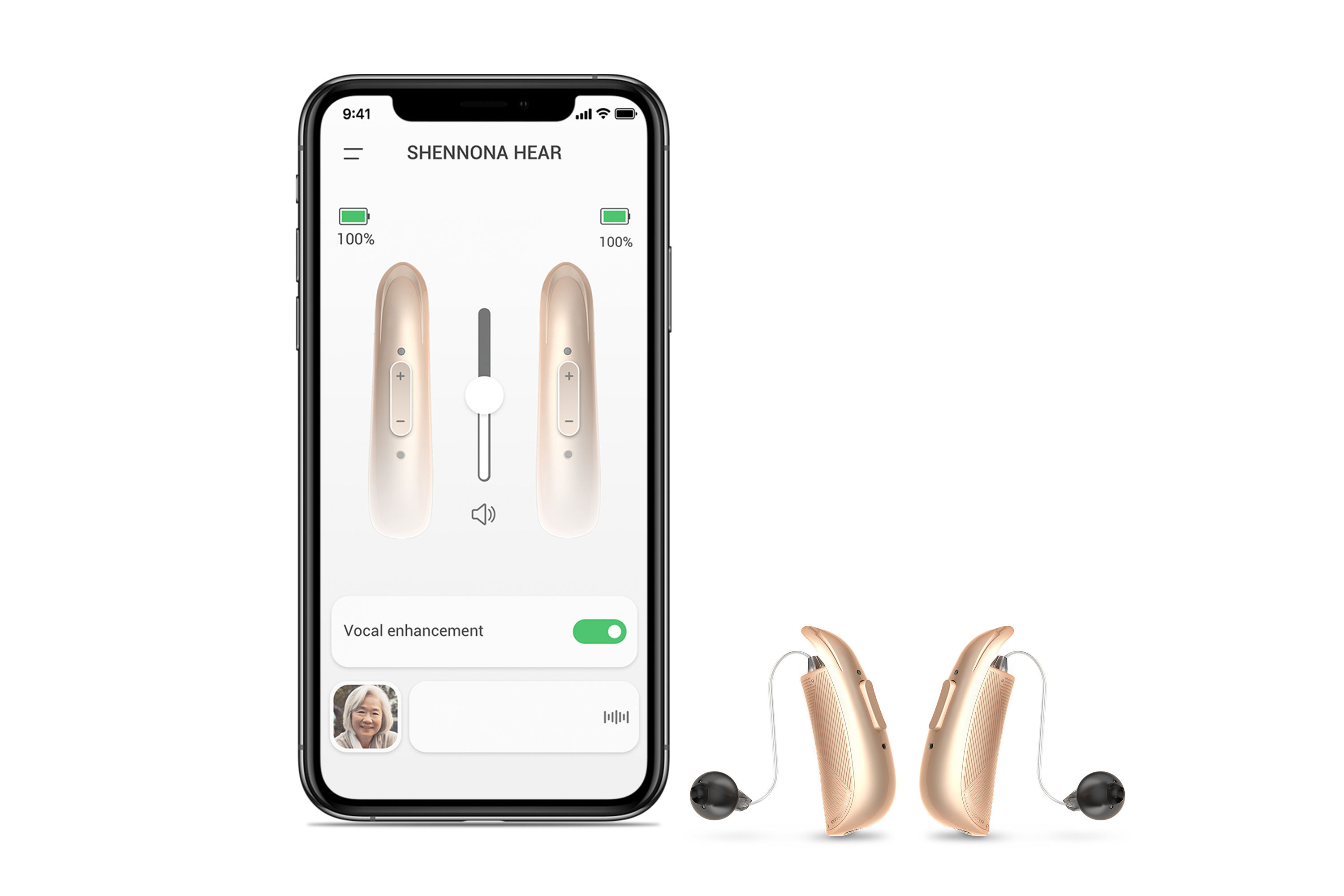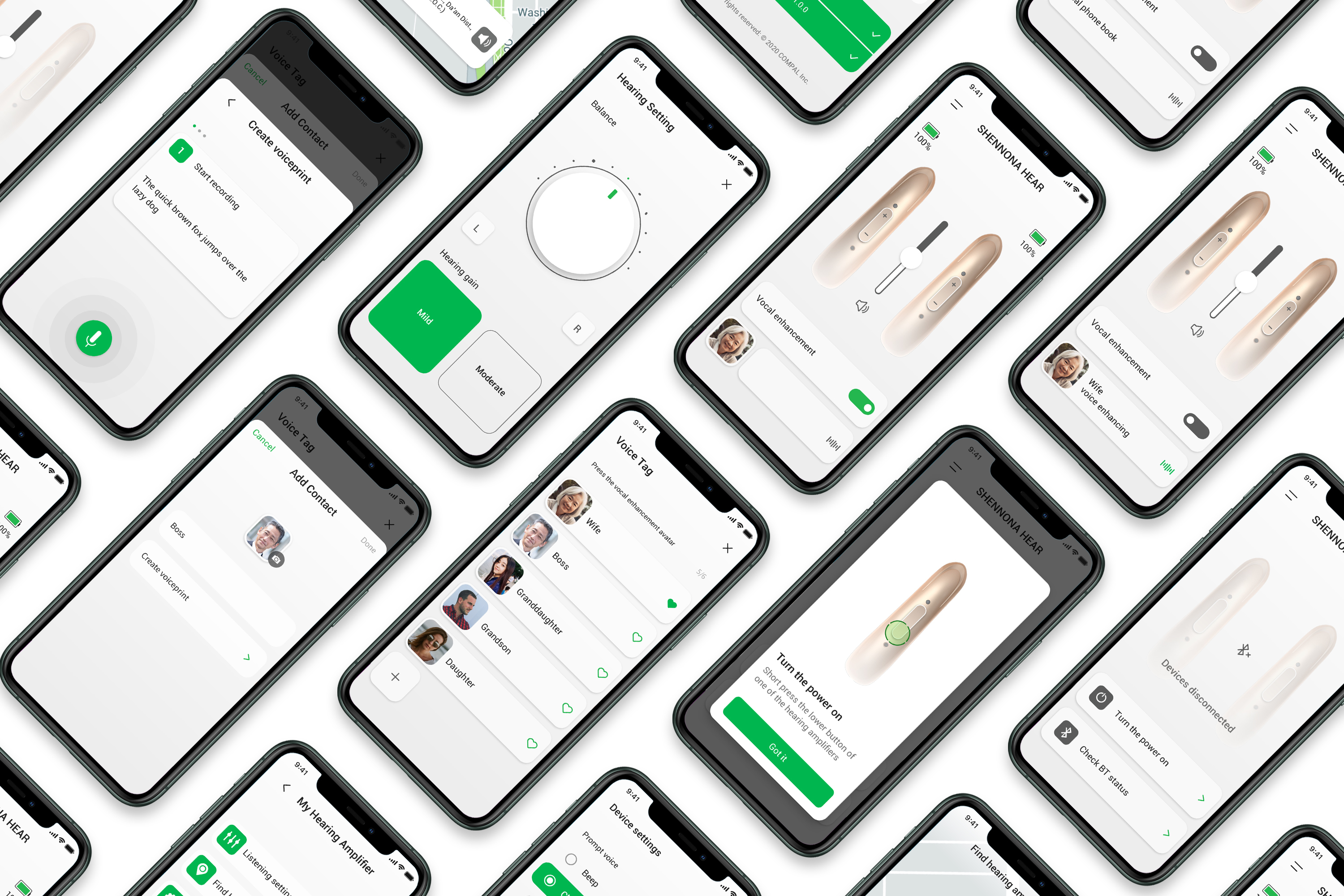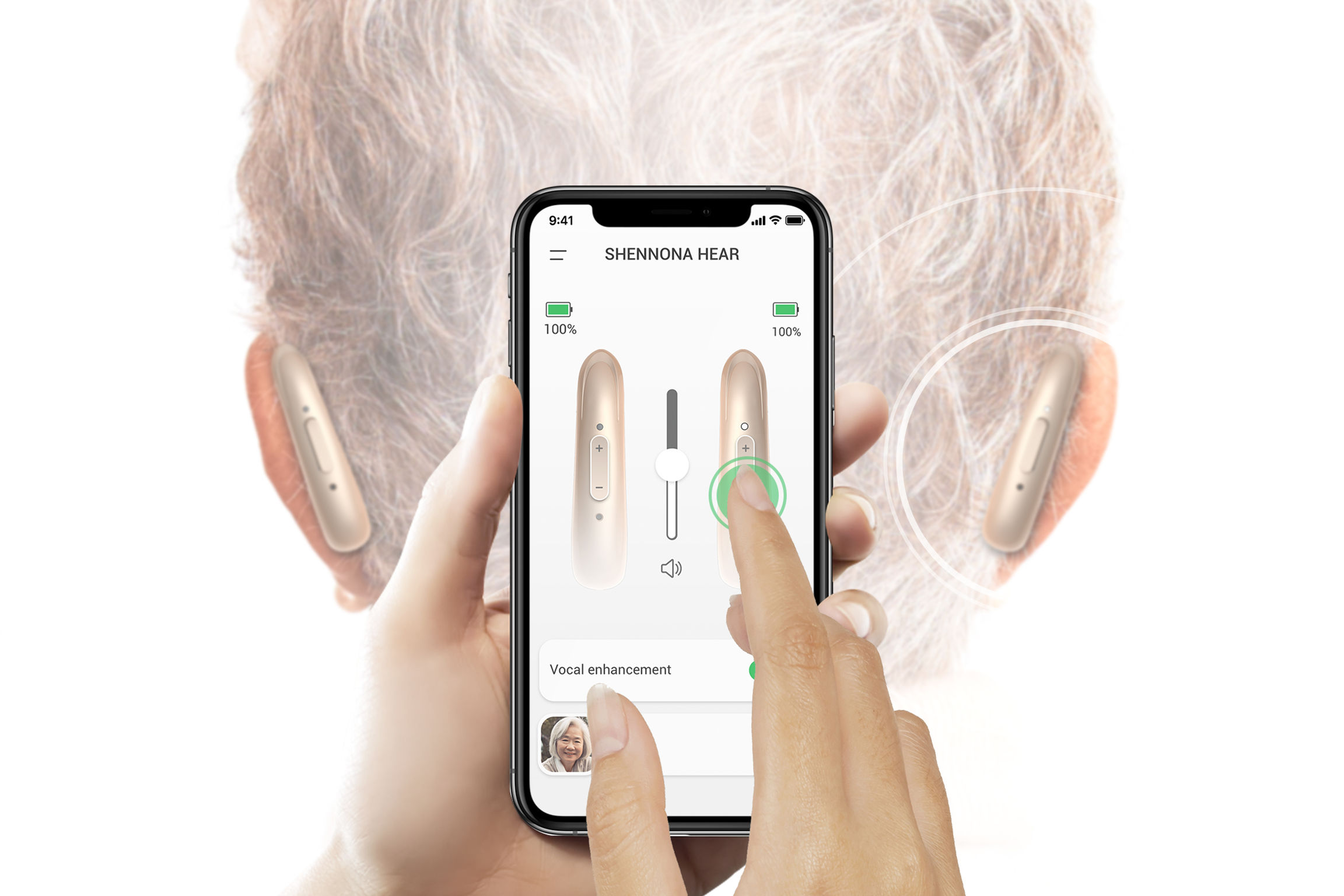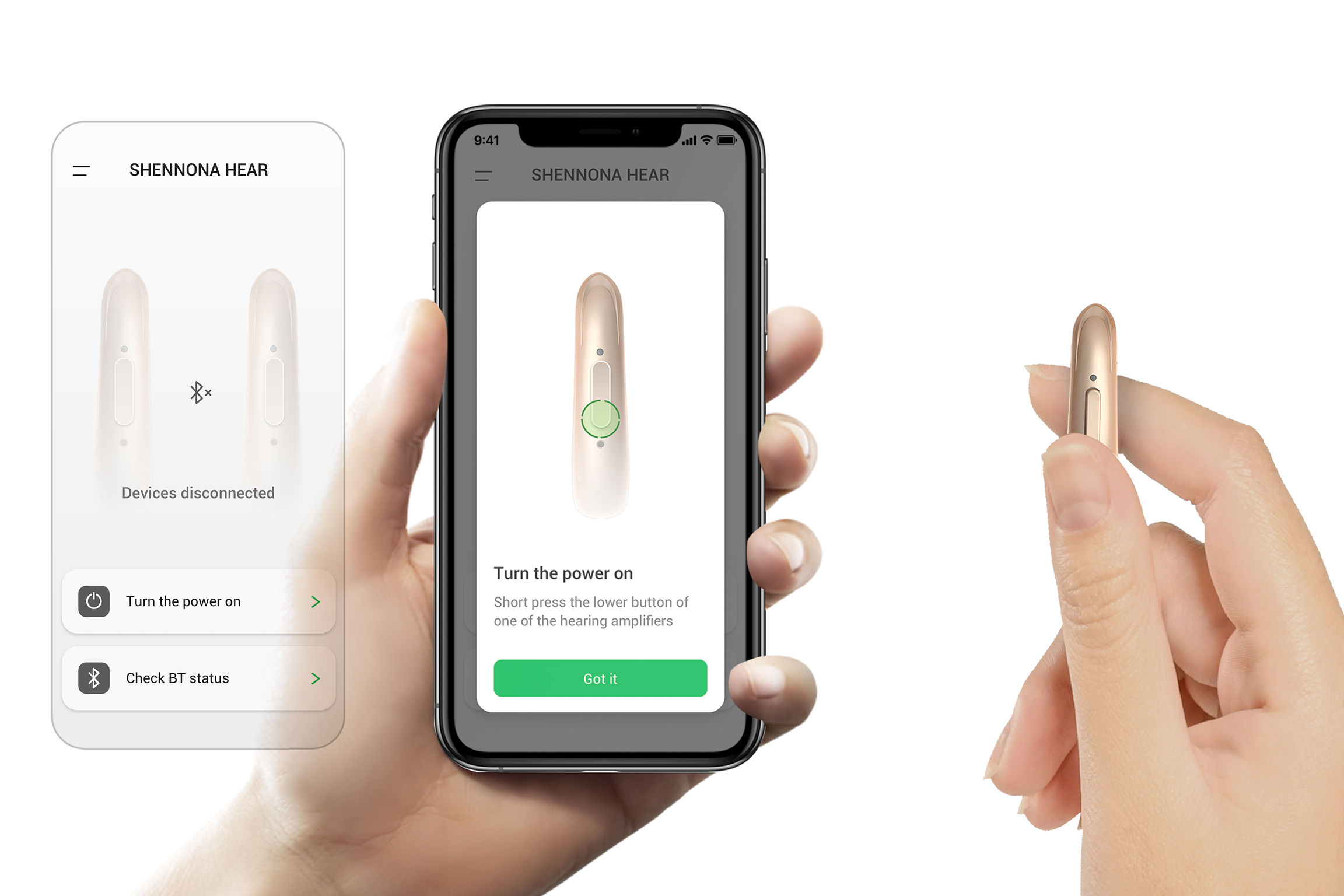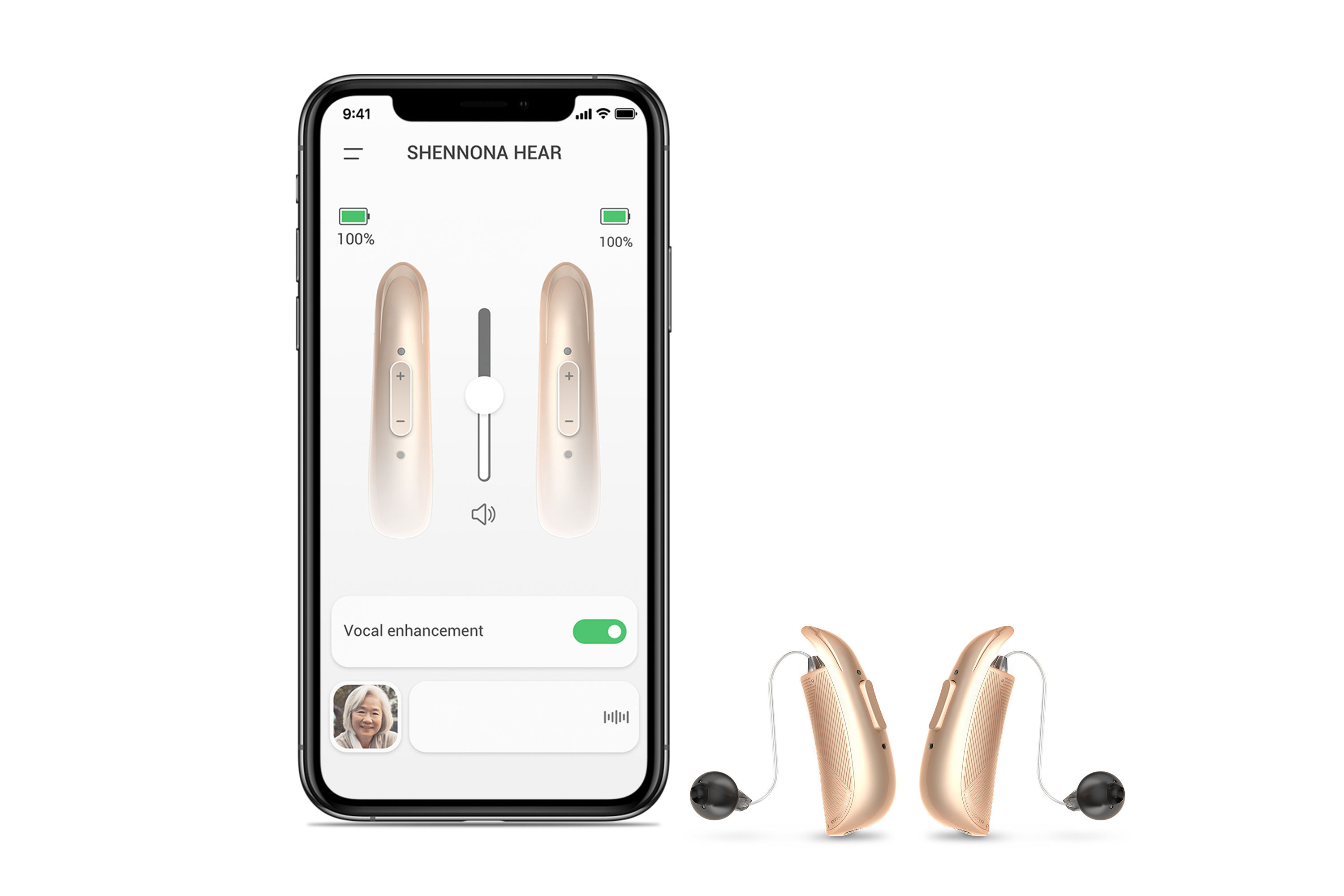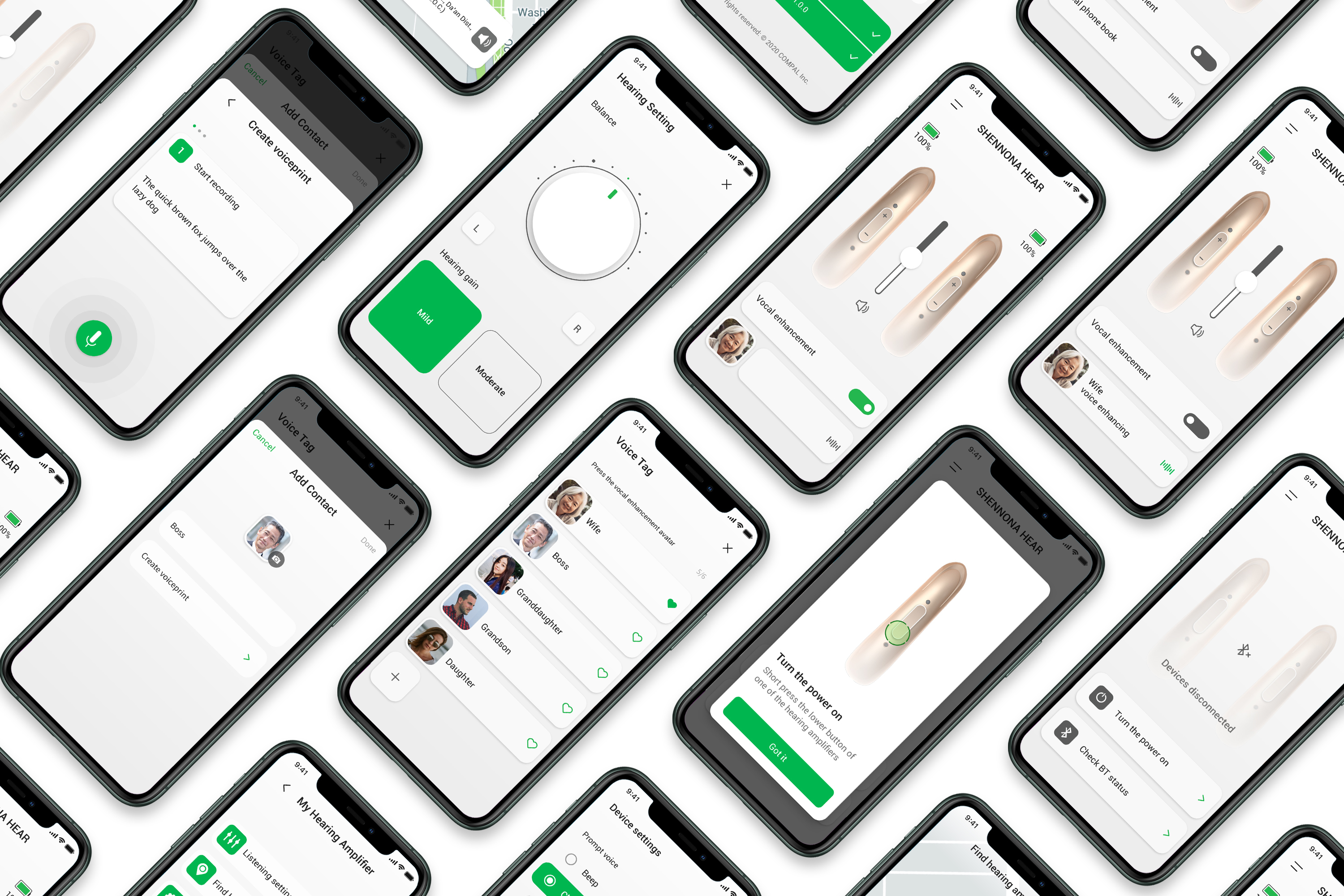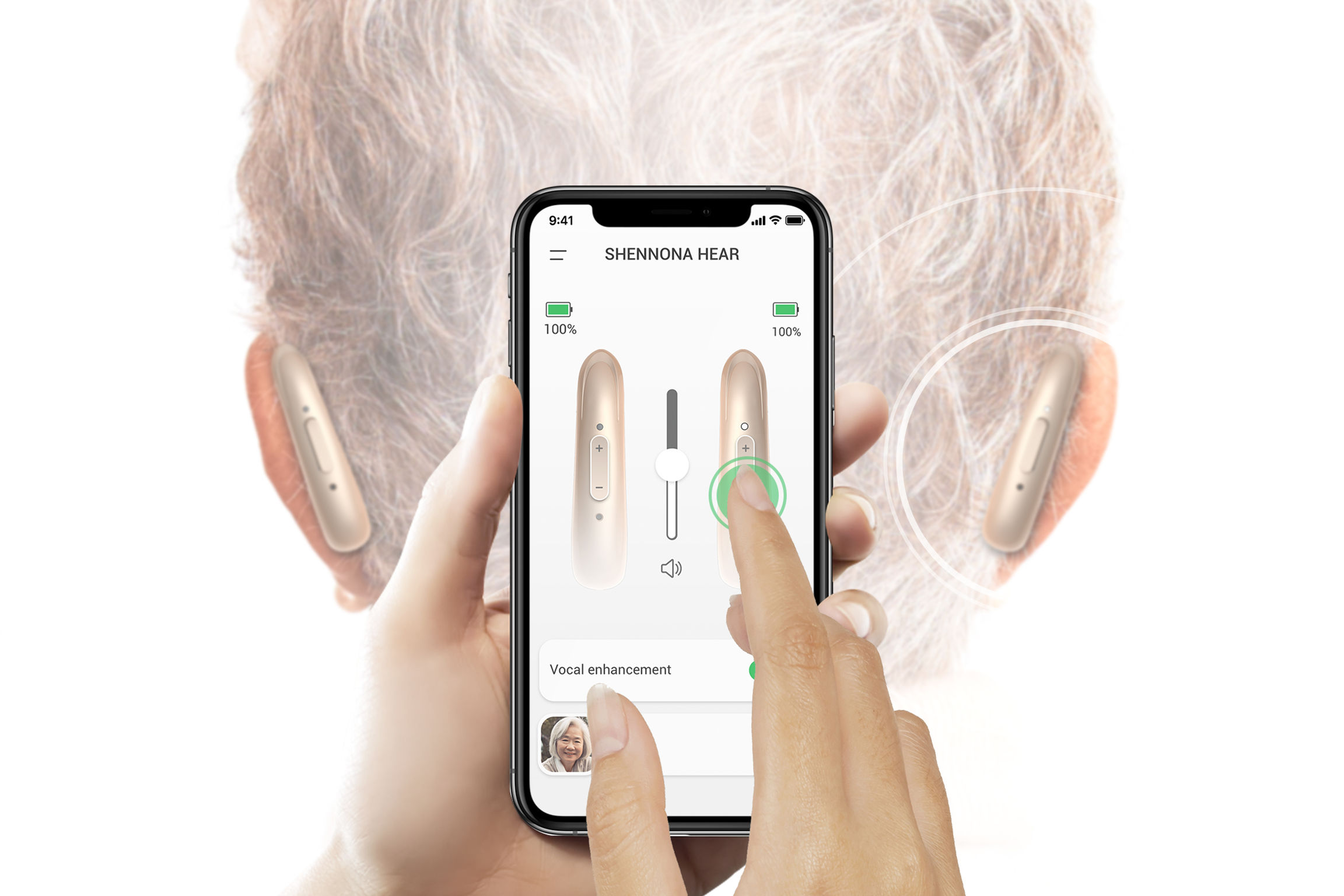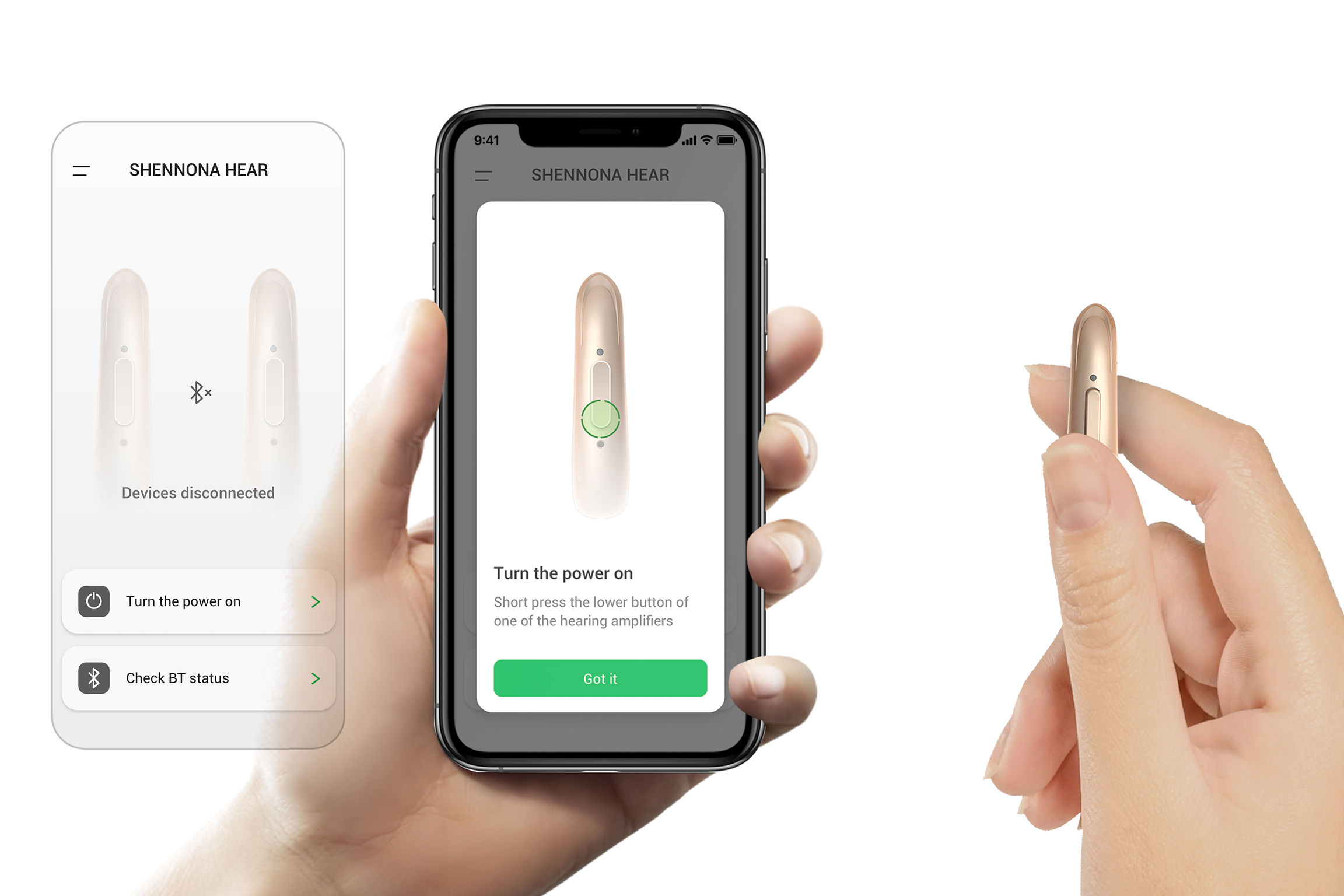 SHENNONA HEAR
Hearing aid app
Compal Electronics Inc.
While many hearing aids help seniors deal with hearing loss, their small size makes touch controls difficult for them to use. Moreover, the companion apps and icons are often too abstract to understand. SHENNONA HEAR is a hearing aid that simplifies device-to-app relations through physical mapping. Besides touch controls on the device, the app displays an exact image of the hearing aids in a line-art graphic so that seniors with tactile difficulty can easily understand and adjust settings right on their phones. The controls are clear and intuitive, such as moving the volume bar UP to increase sound. UI mapping provides guidance throughout to give the user more confidence in operating both the app and hearing aids.
Client / Manufacturer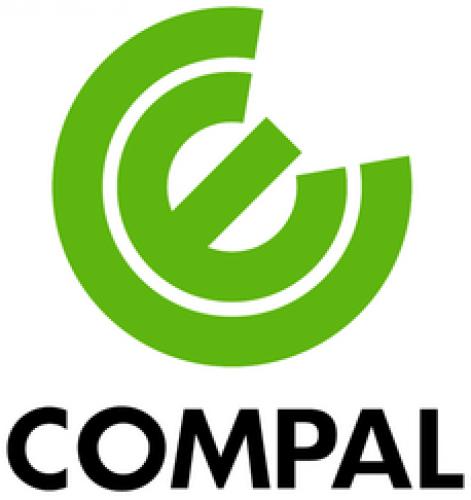 Compal Electronics Inc.
Taipei, TW
Designer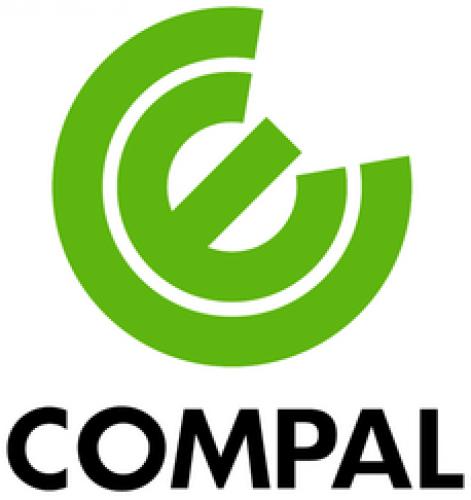 Compal Experience Design
Taipei, TW