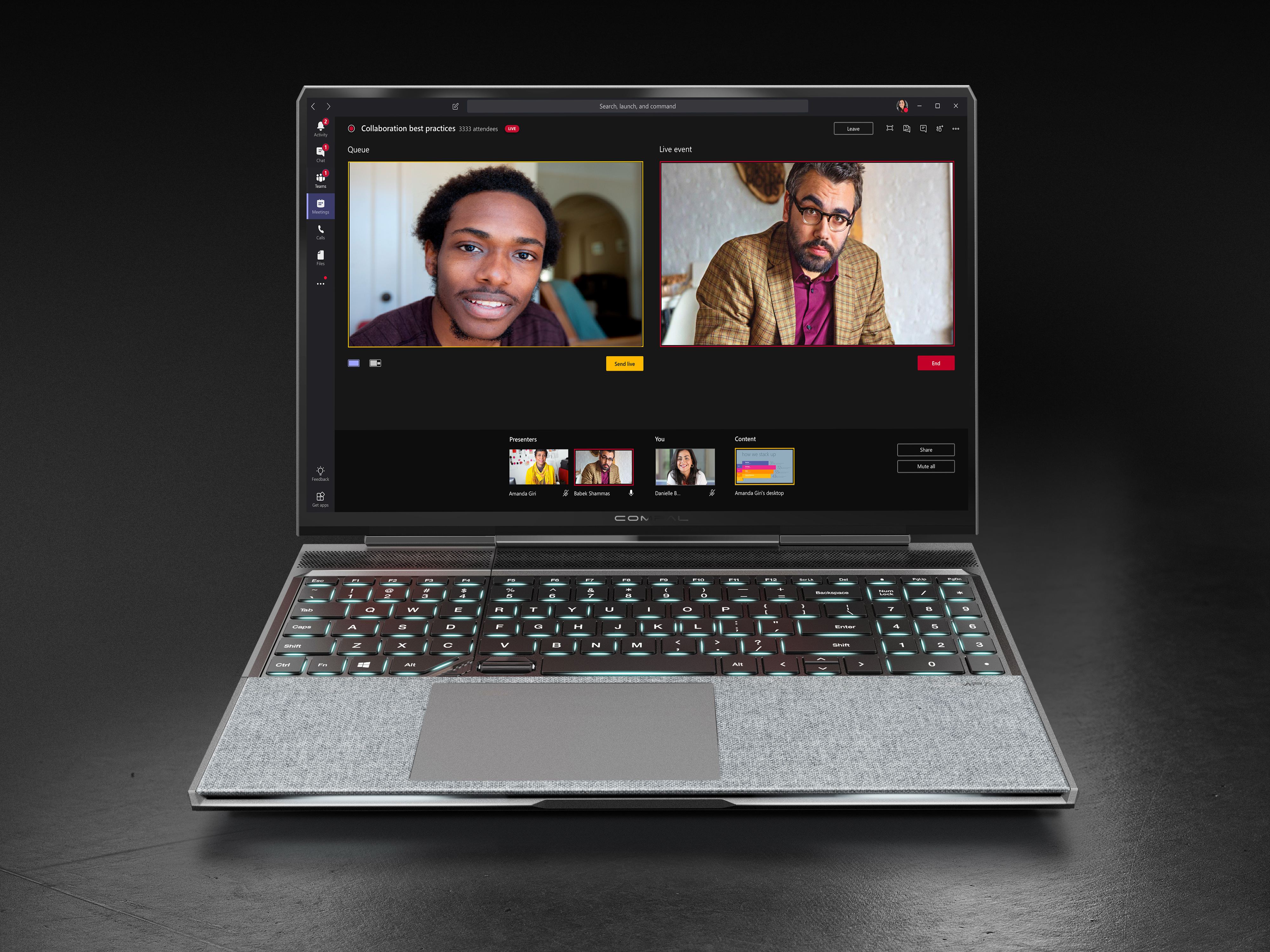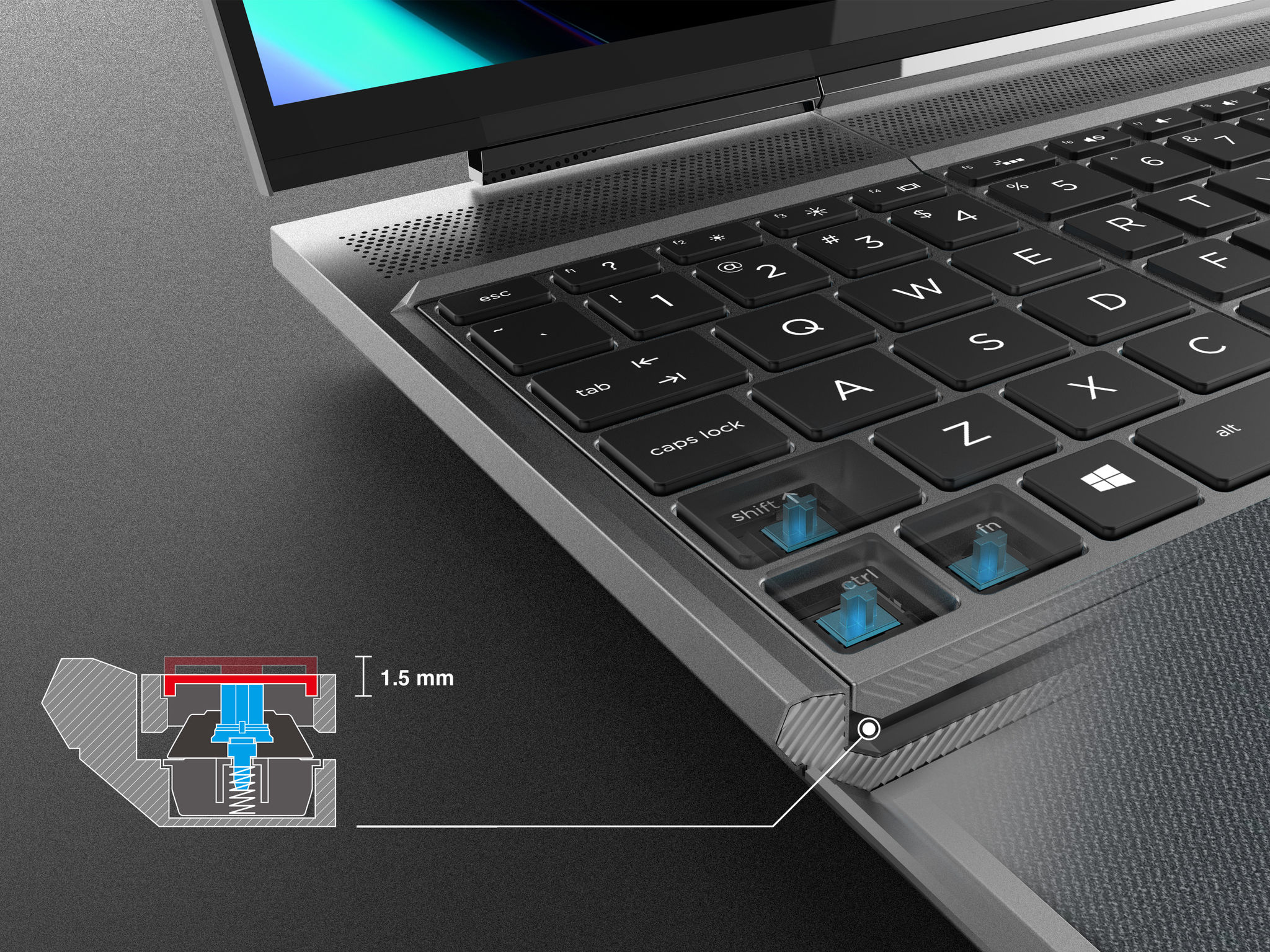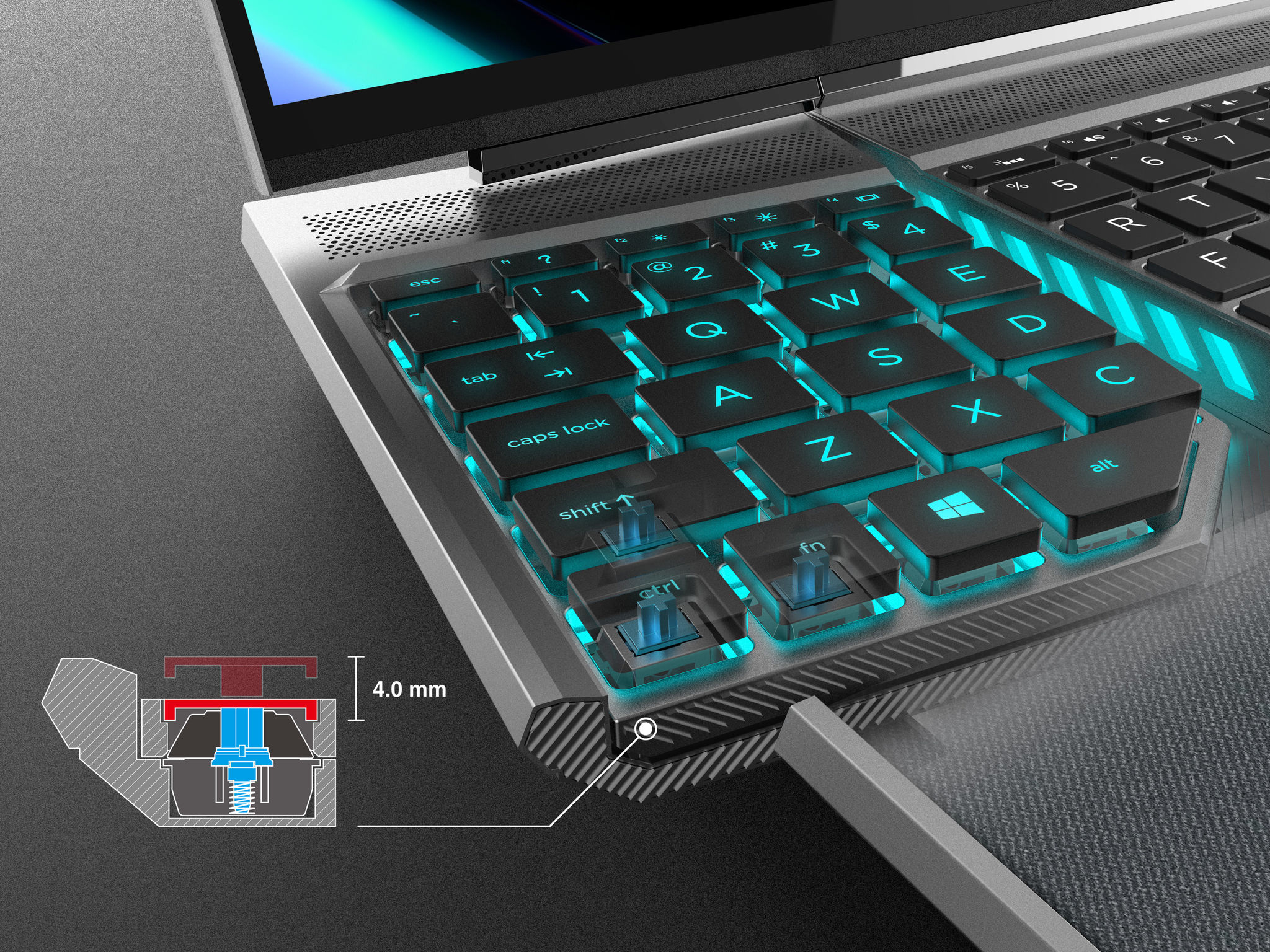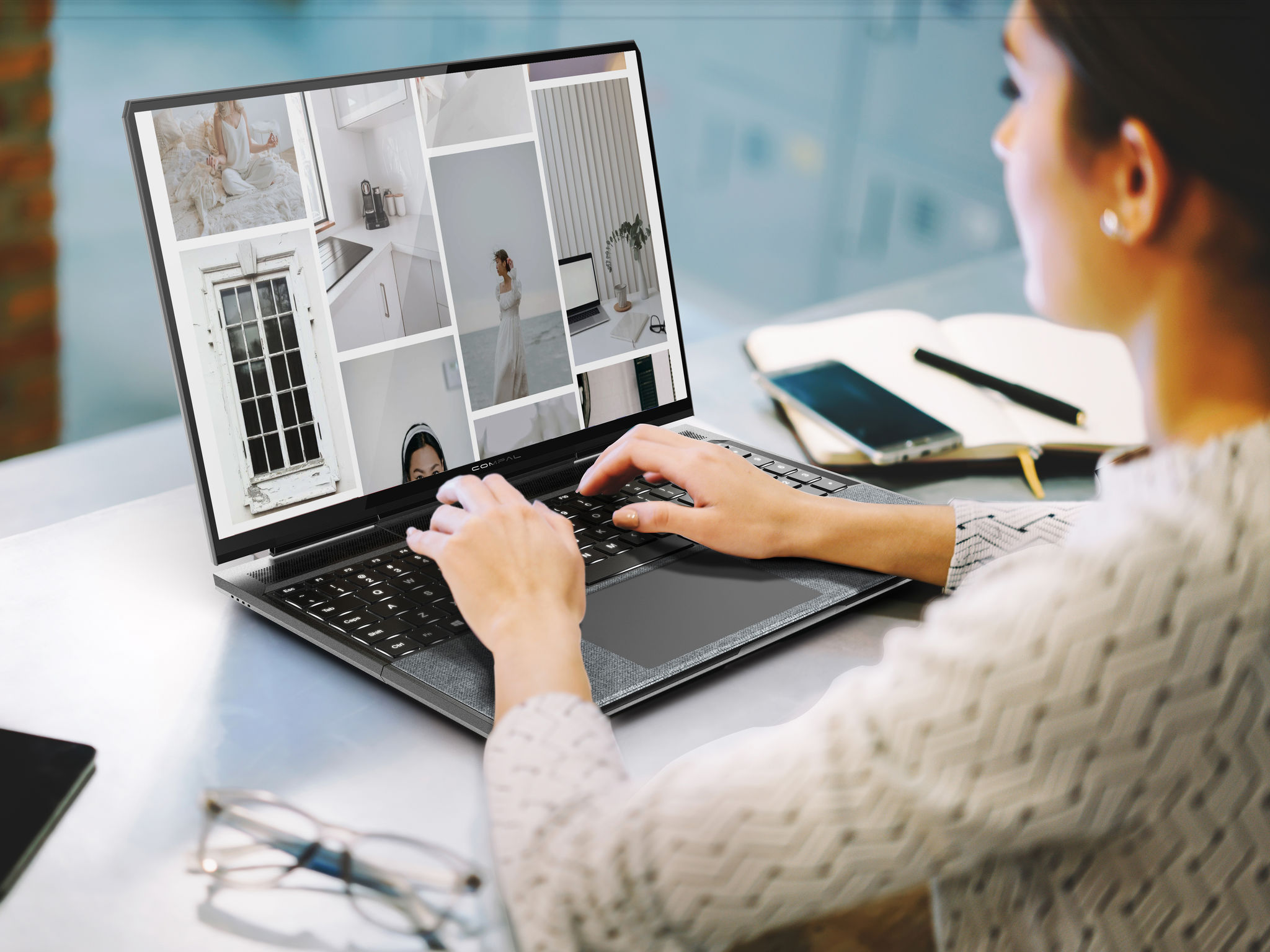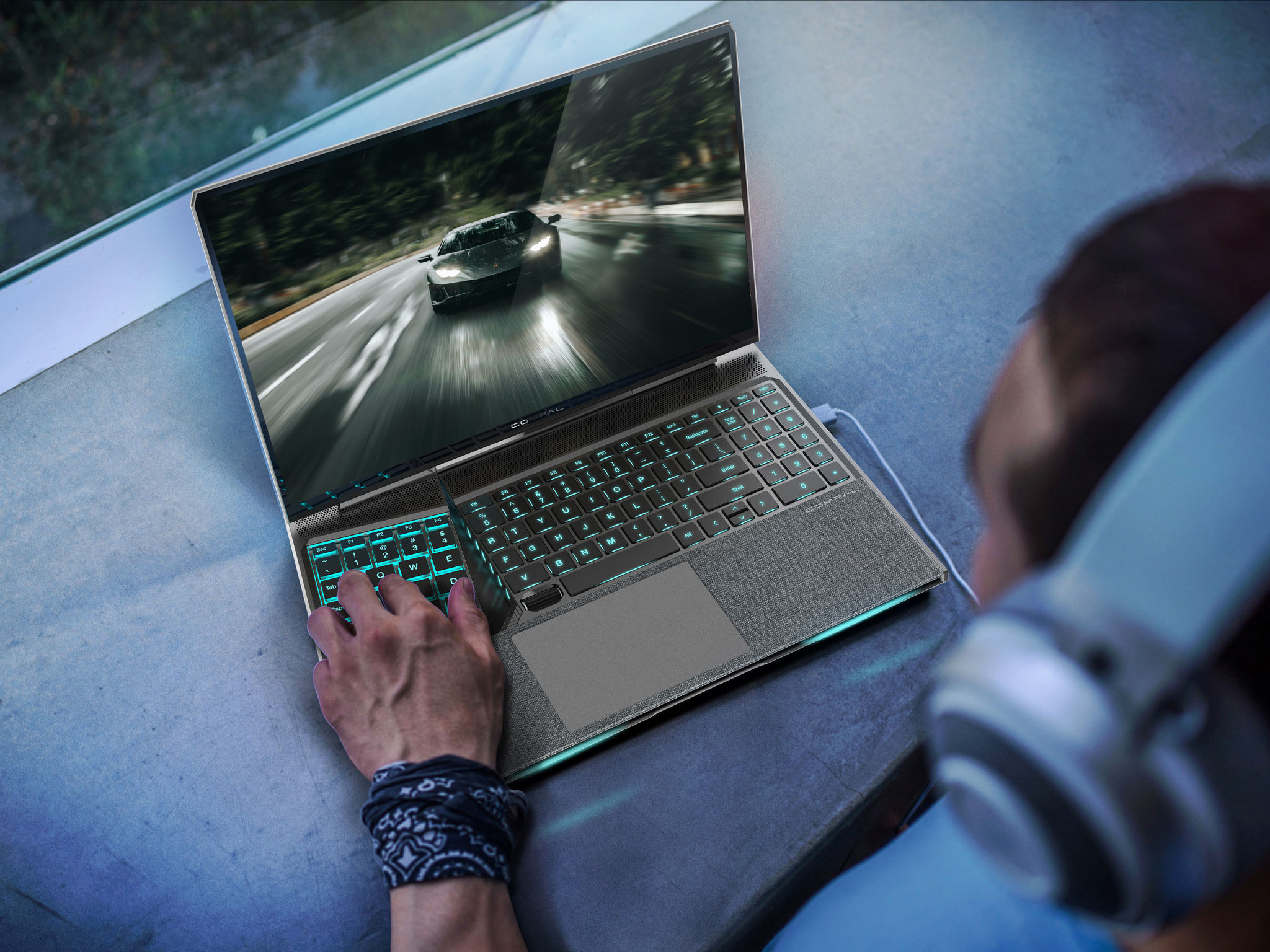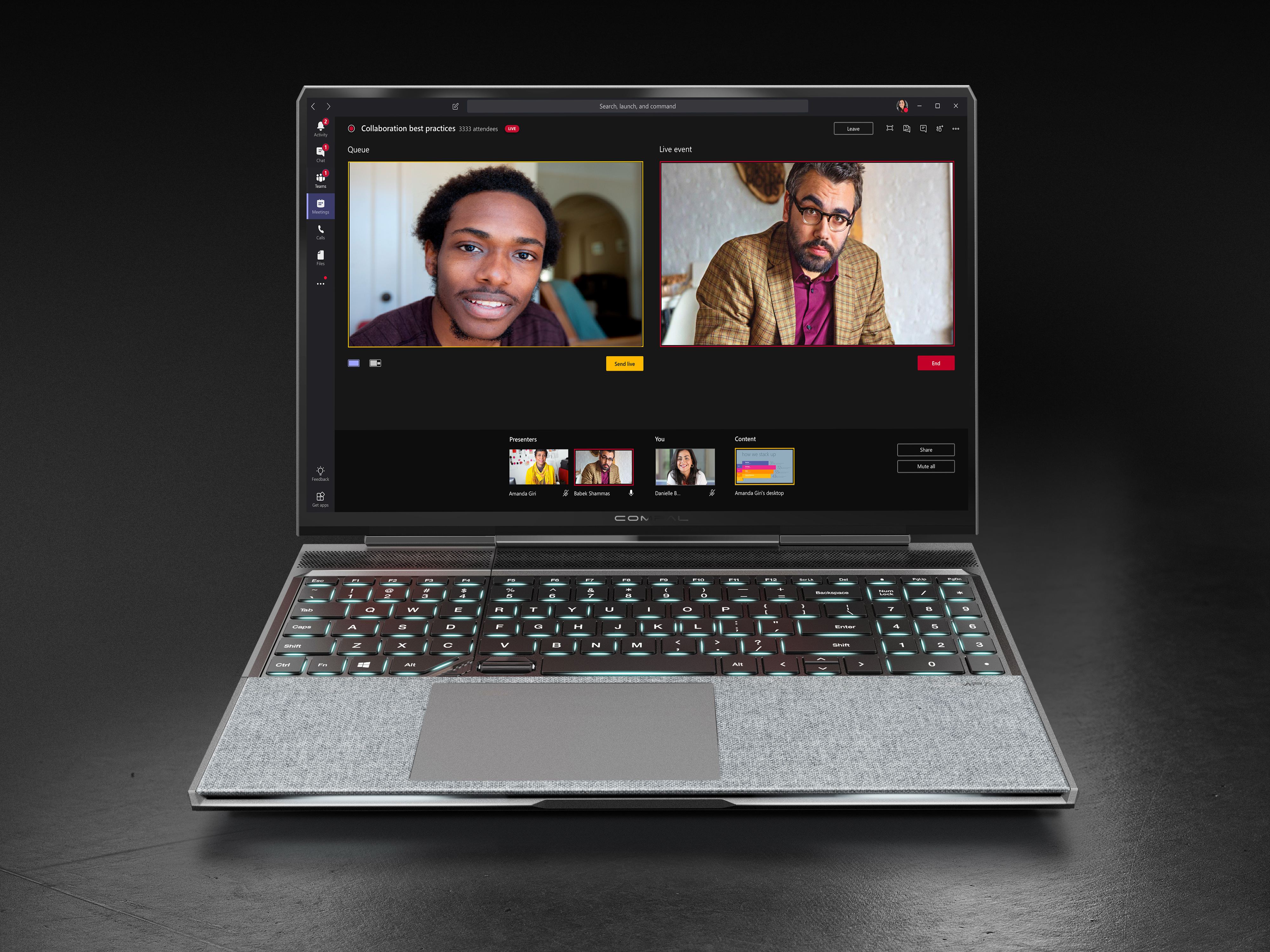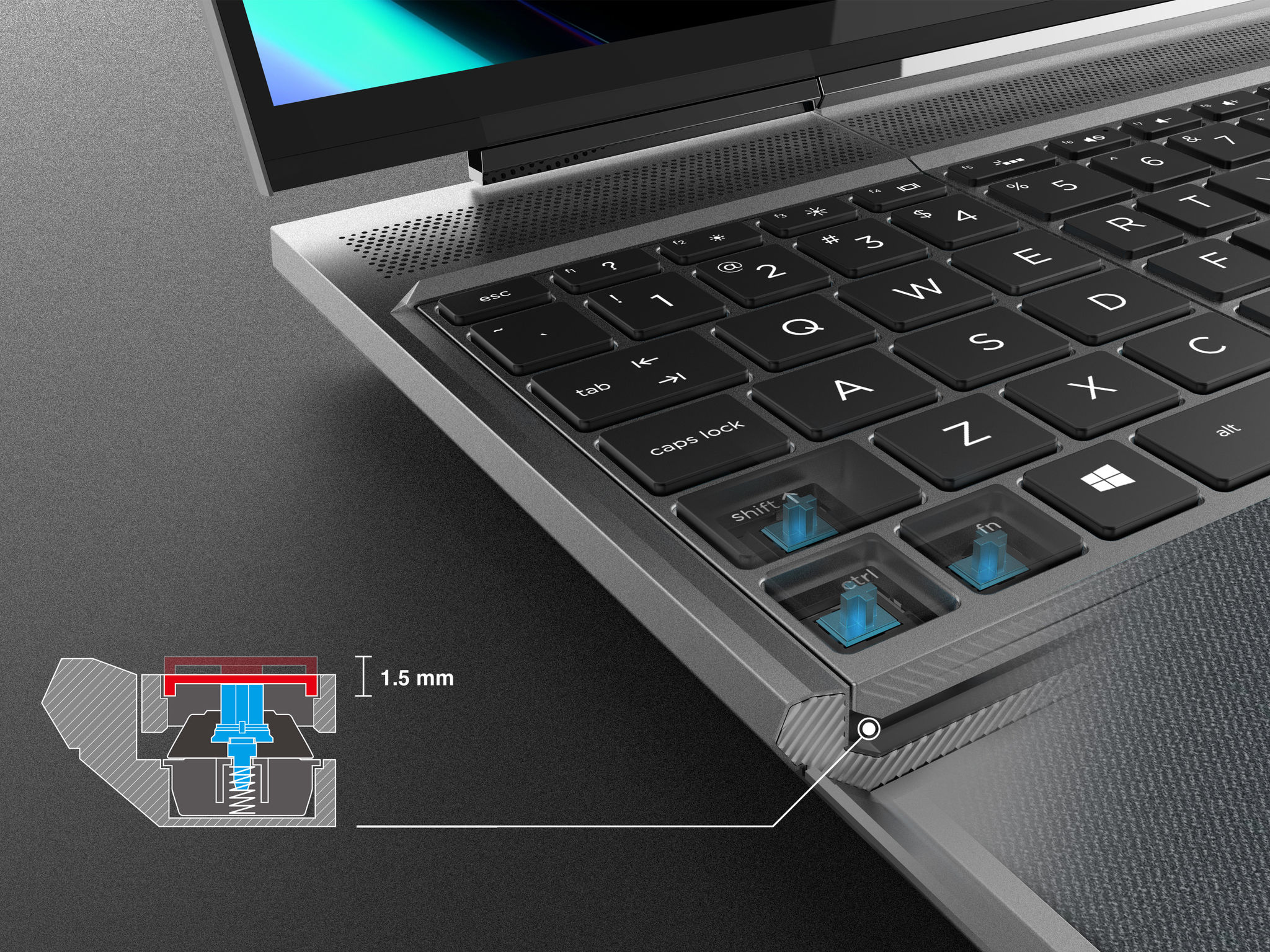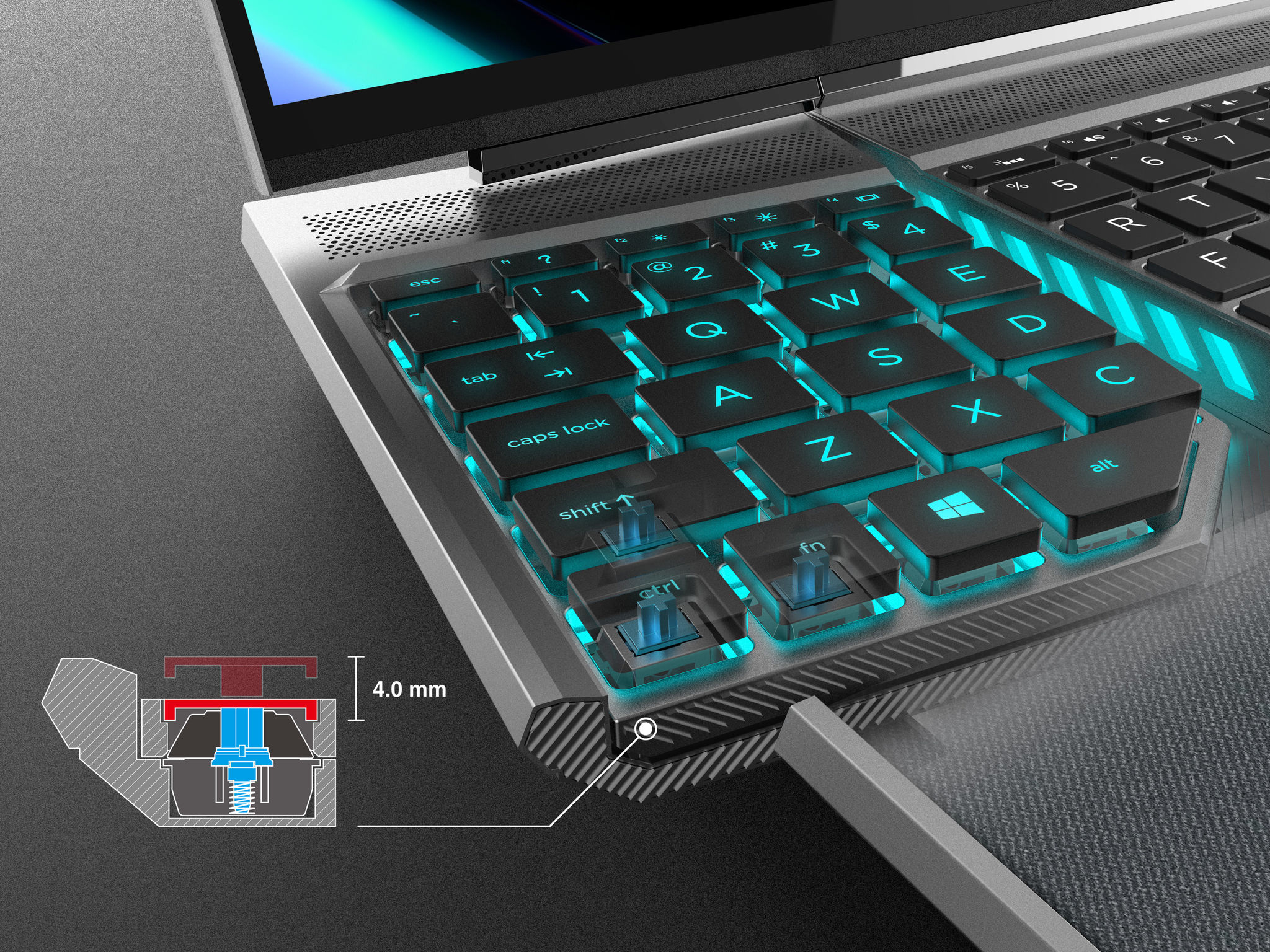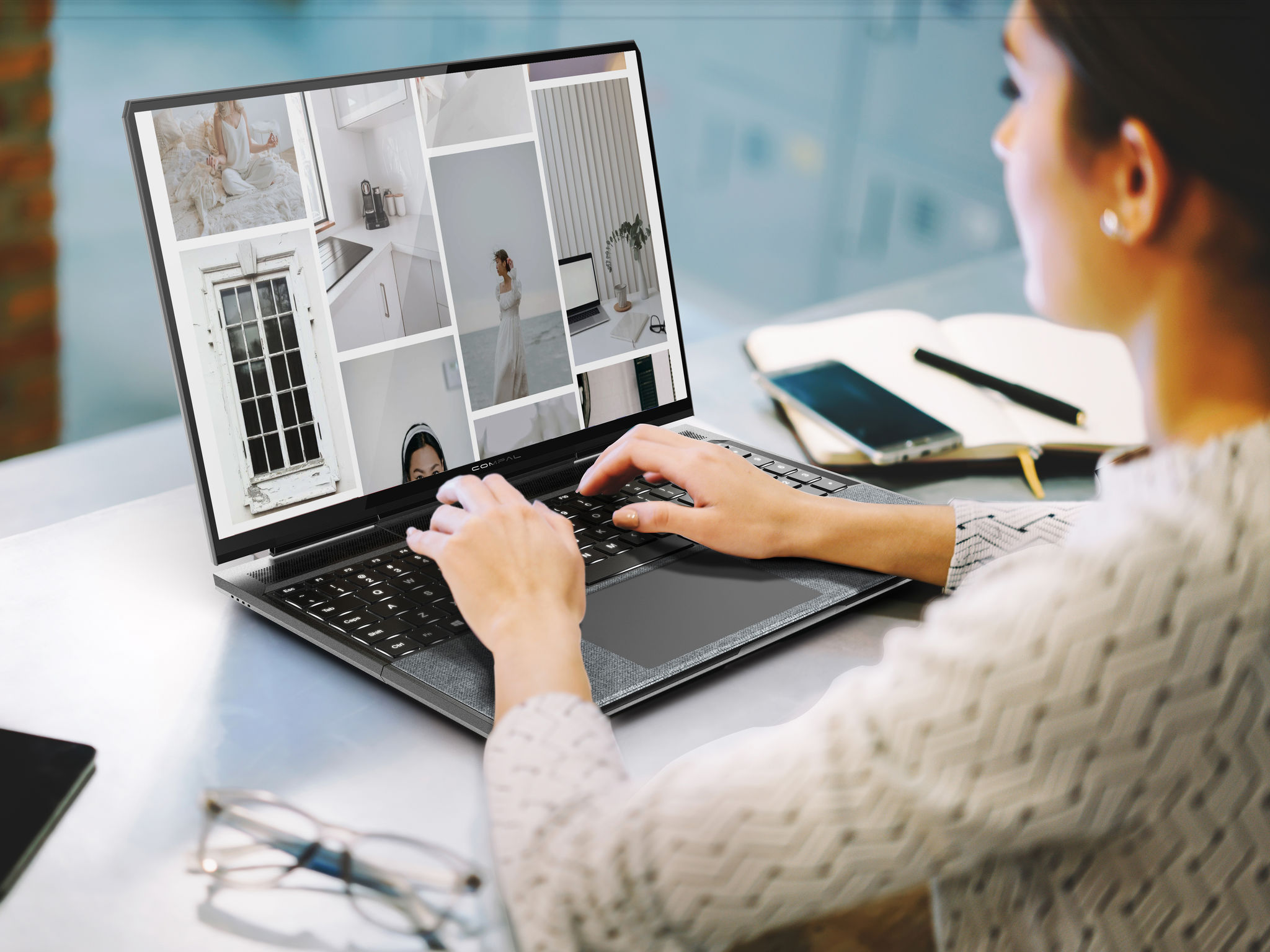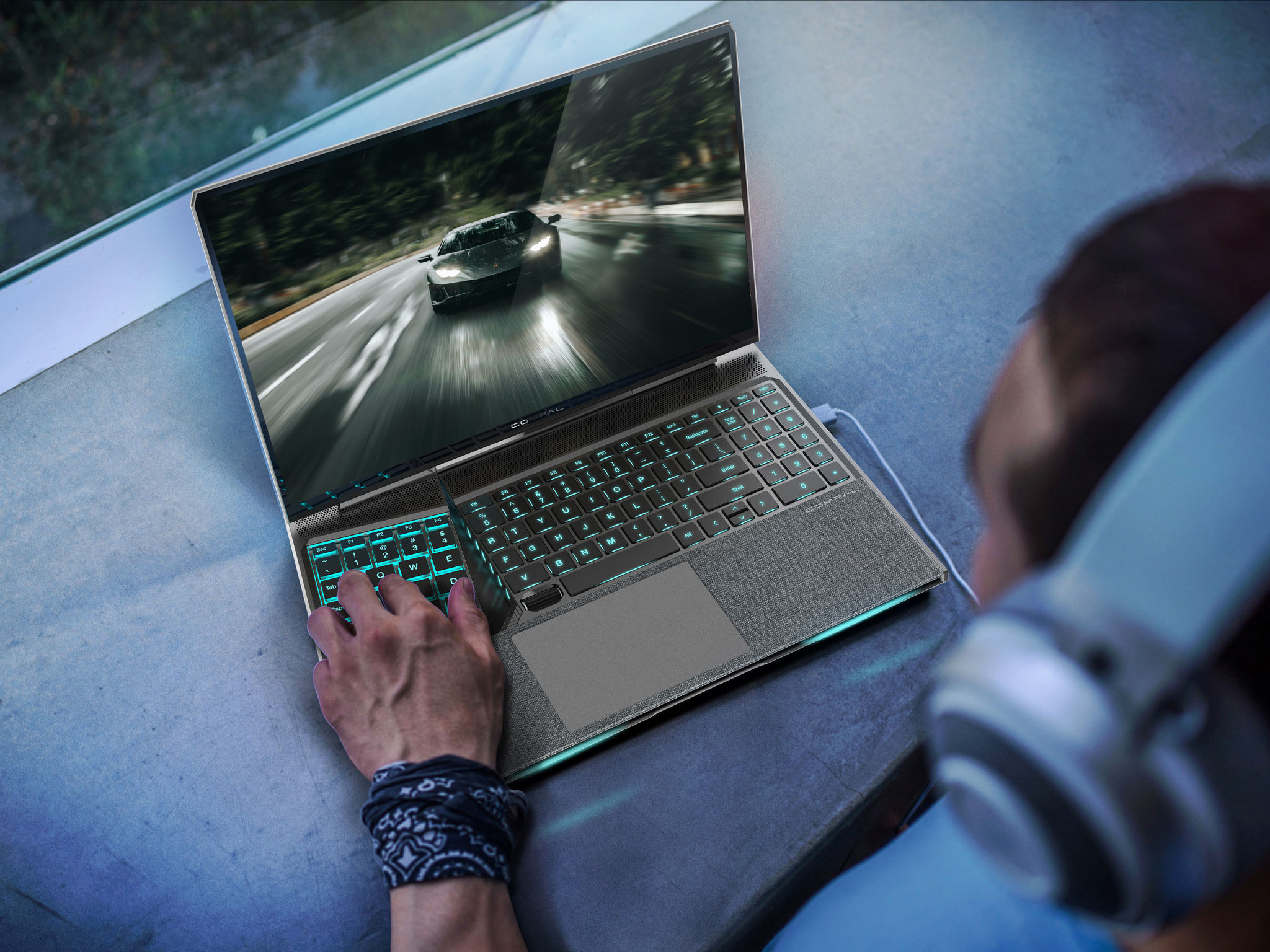 Spark
Laptop with gaming keyboard
Compal Electronics Inc.
Membrane keyboards (KB) are popular on laptops for being thin and portable, but they lack the distinct key-action of a mechanical KB – often causing gamers to choose between a thick laptop with mechanical KB or buying a separate KB just for play. Through an engineering and design innovation, Spark is the world's first laptop to combine the benefits of both worlds; allowing most of the KB membrane-based on the right, but with a simple button push, the flat keys on the left shift out 15° and spring to life to become mechanical ones. Ergonomics and tactile feeling are far superior, and the slit created on KB provides better air flow for performance.
Client / Manufacturer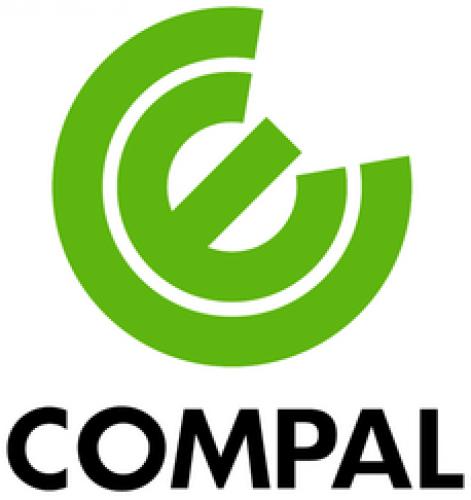 Compal Electronics Inc.
Taipei, TW
Designer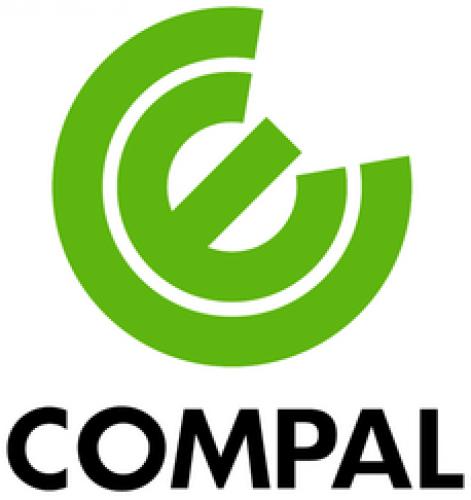 Compal Experience Design
Taipei, TW
Consumer / User, Other target groups: Working gamers, Specific sub-group: Young adults