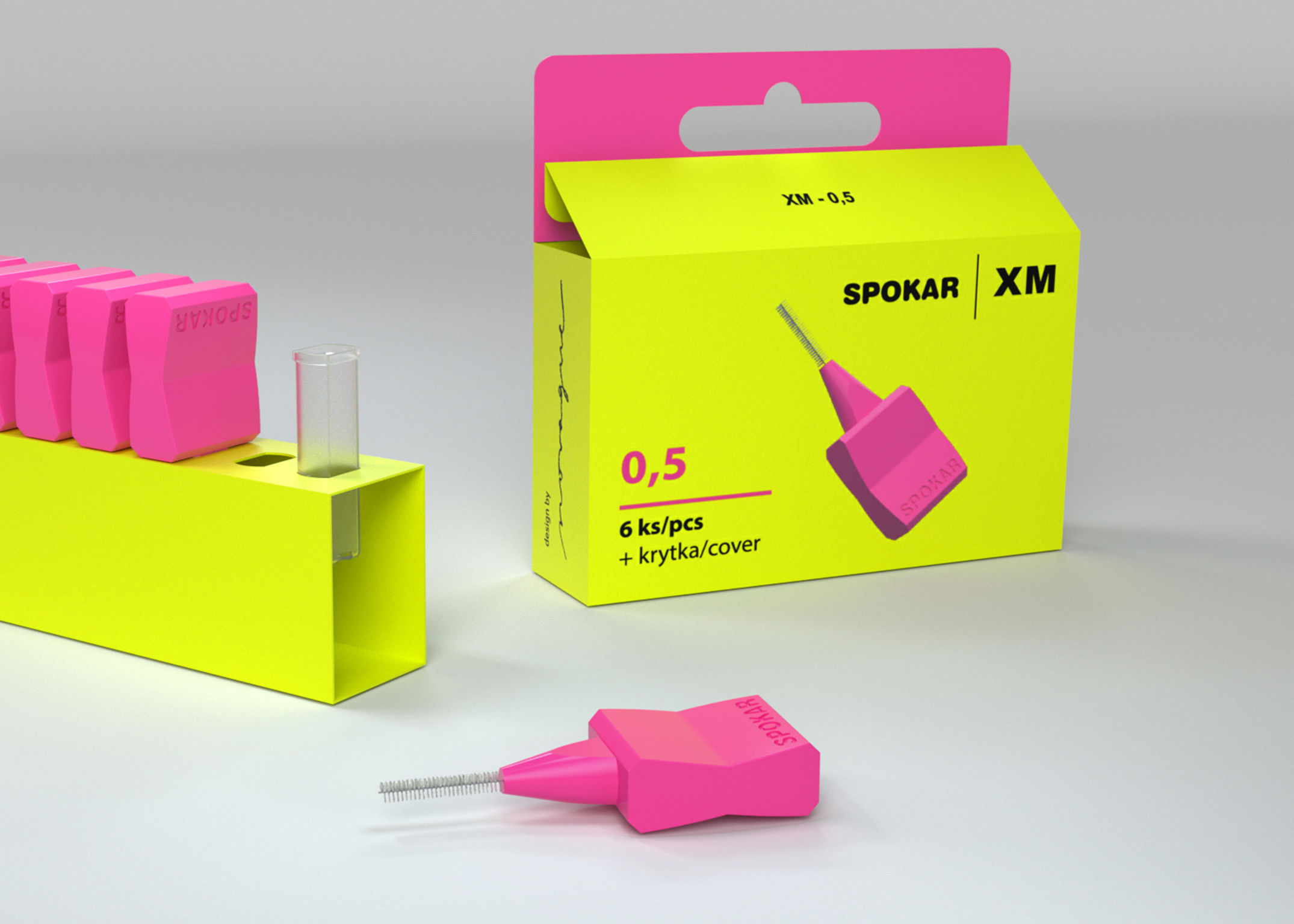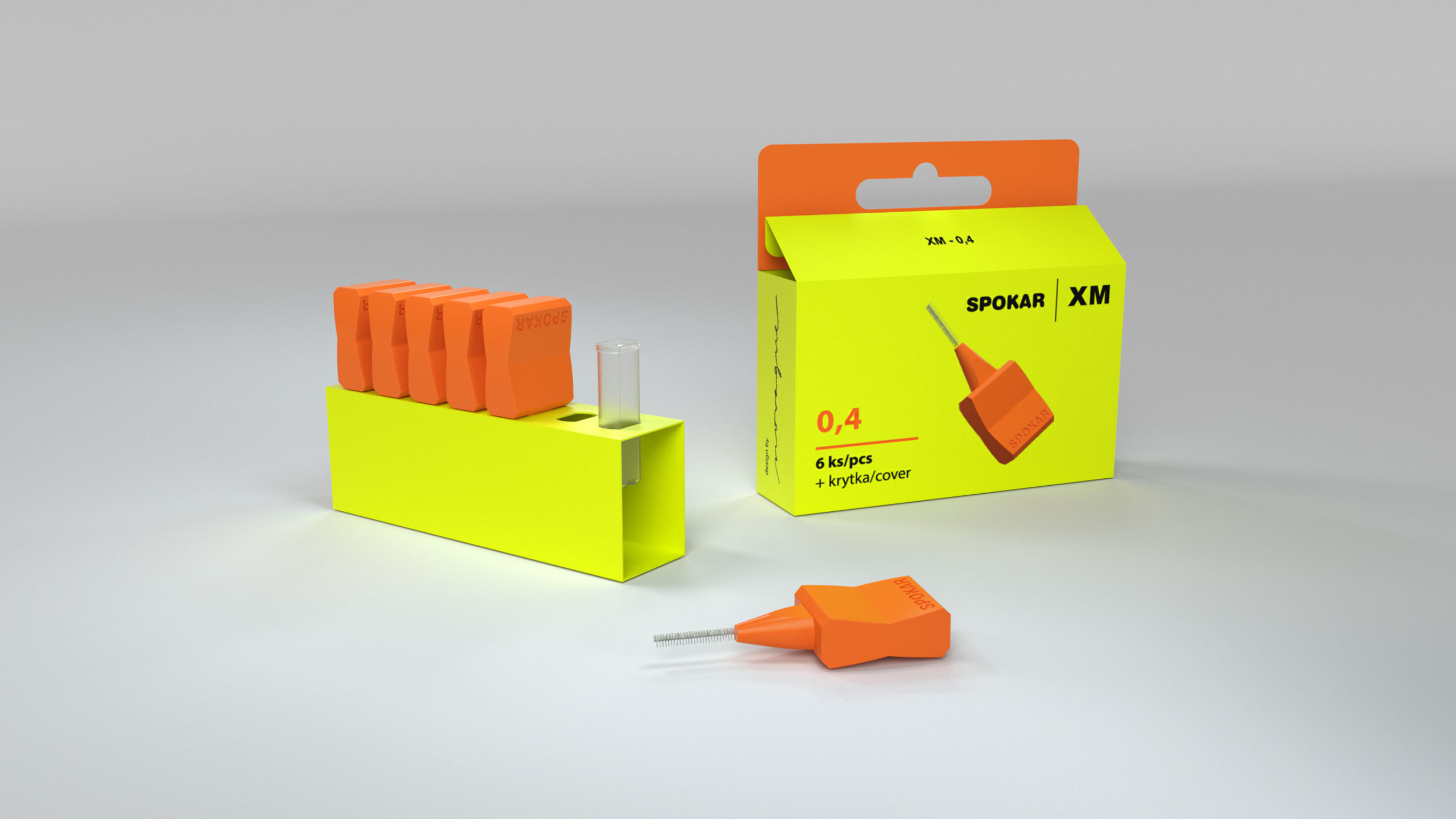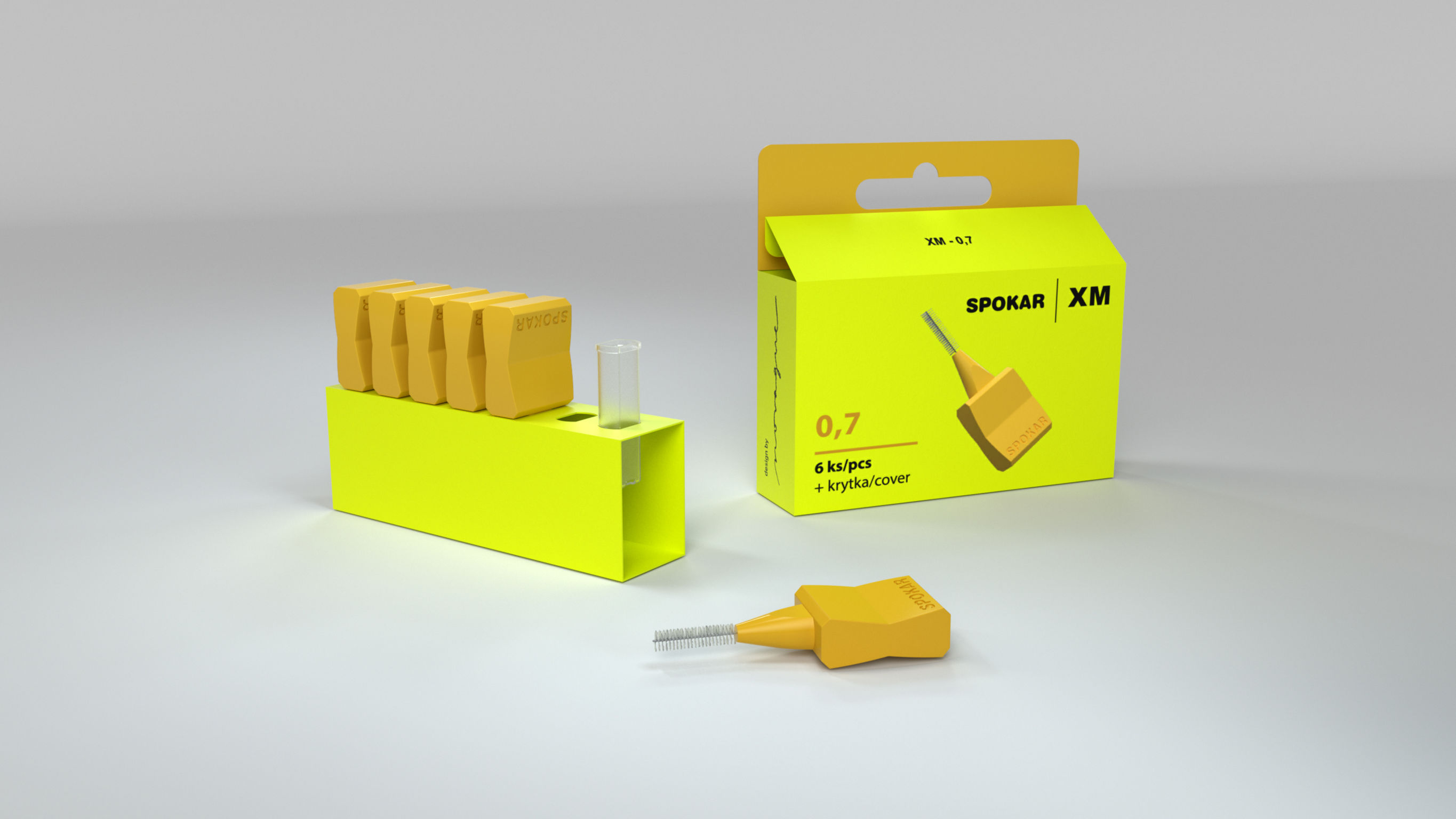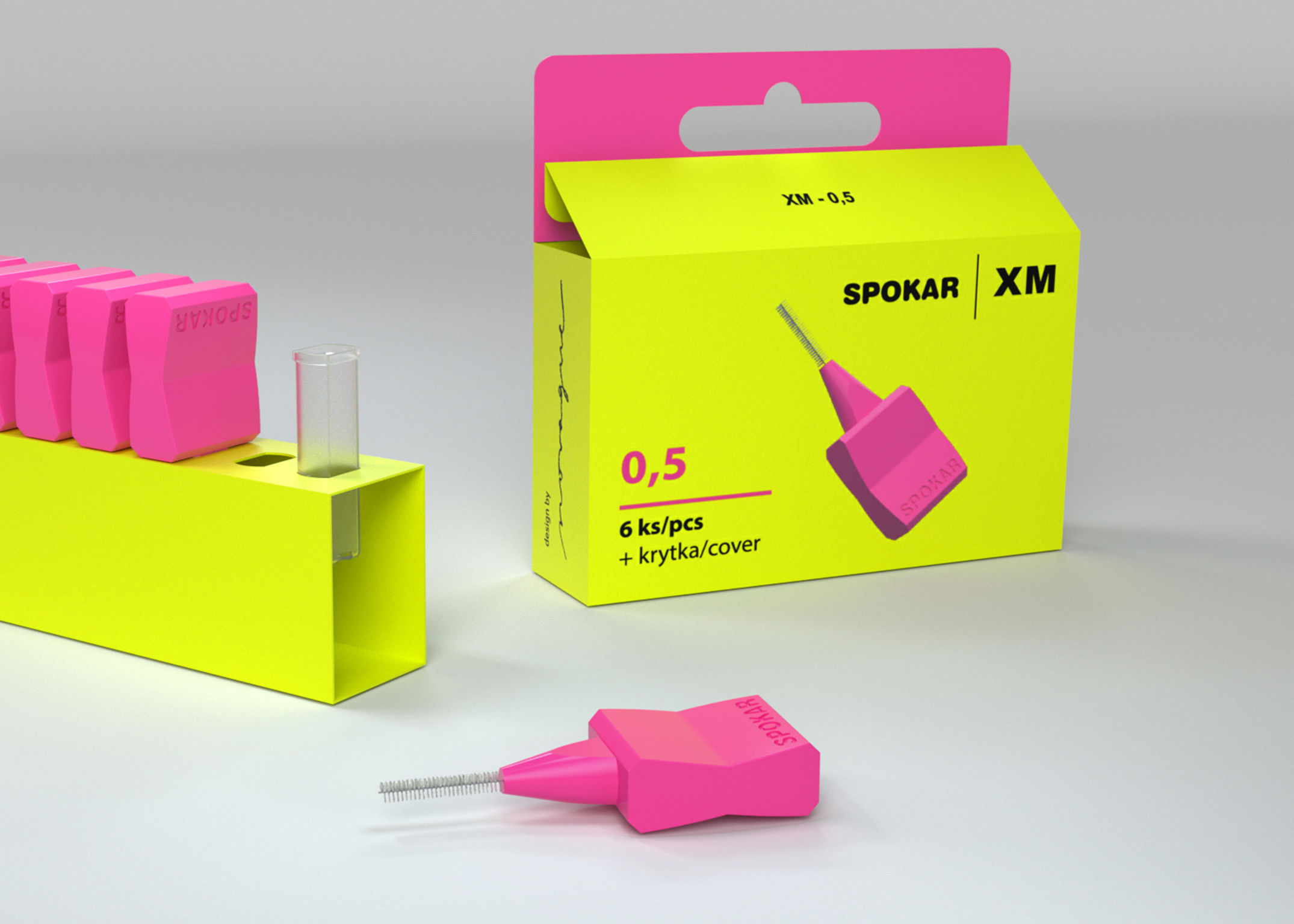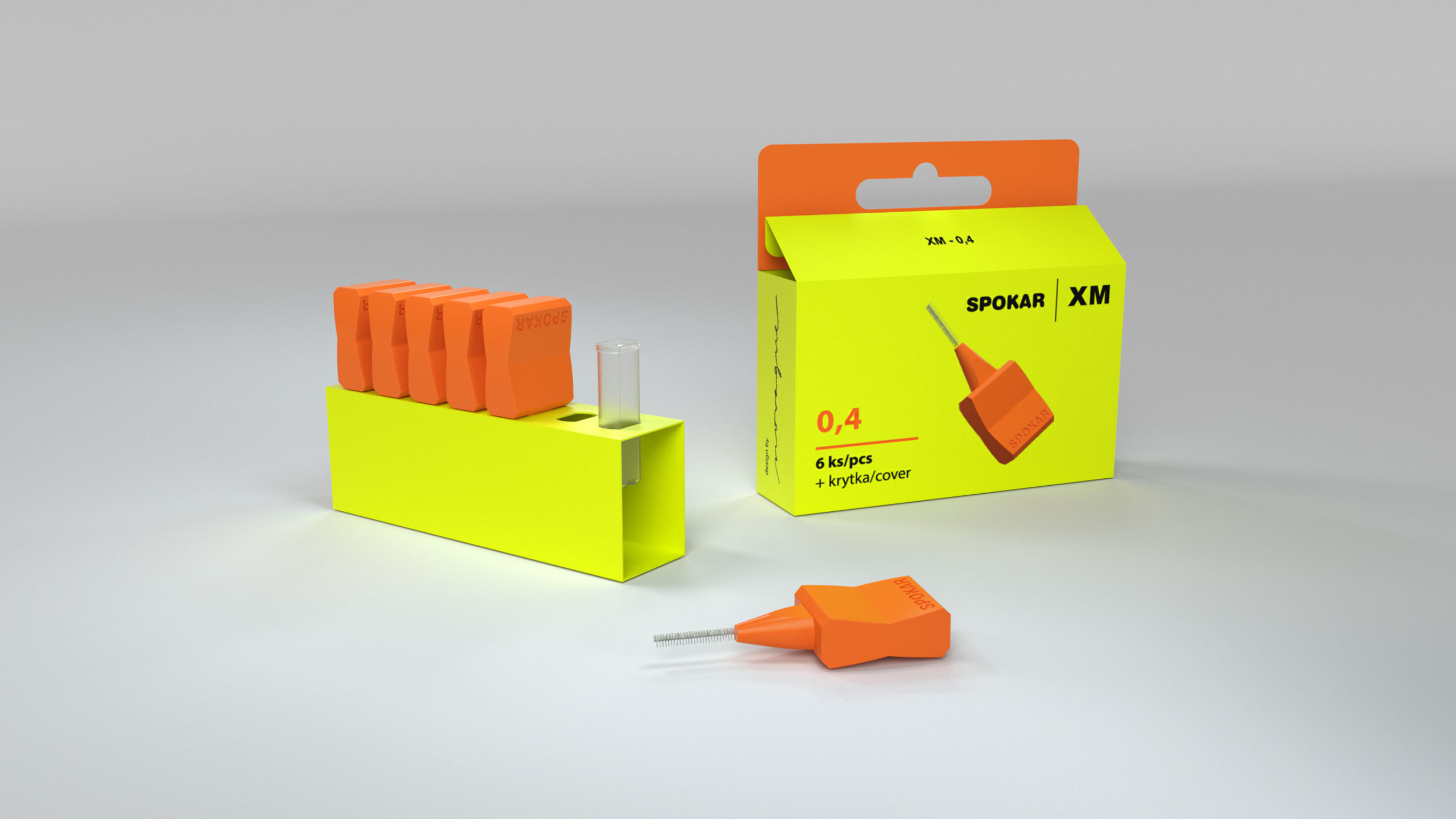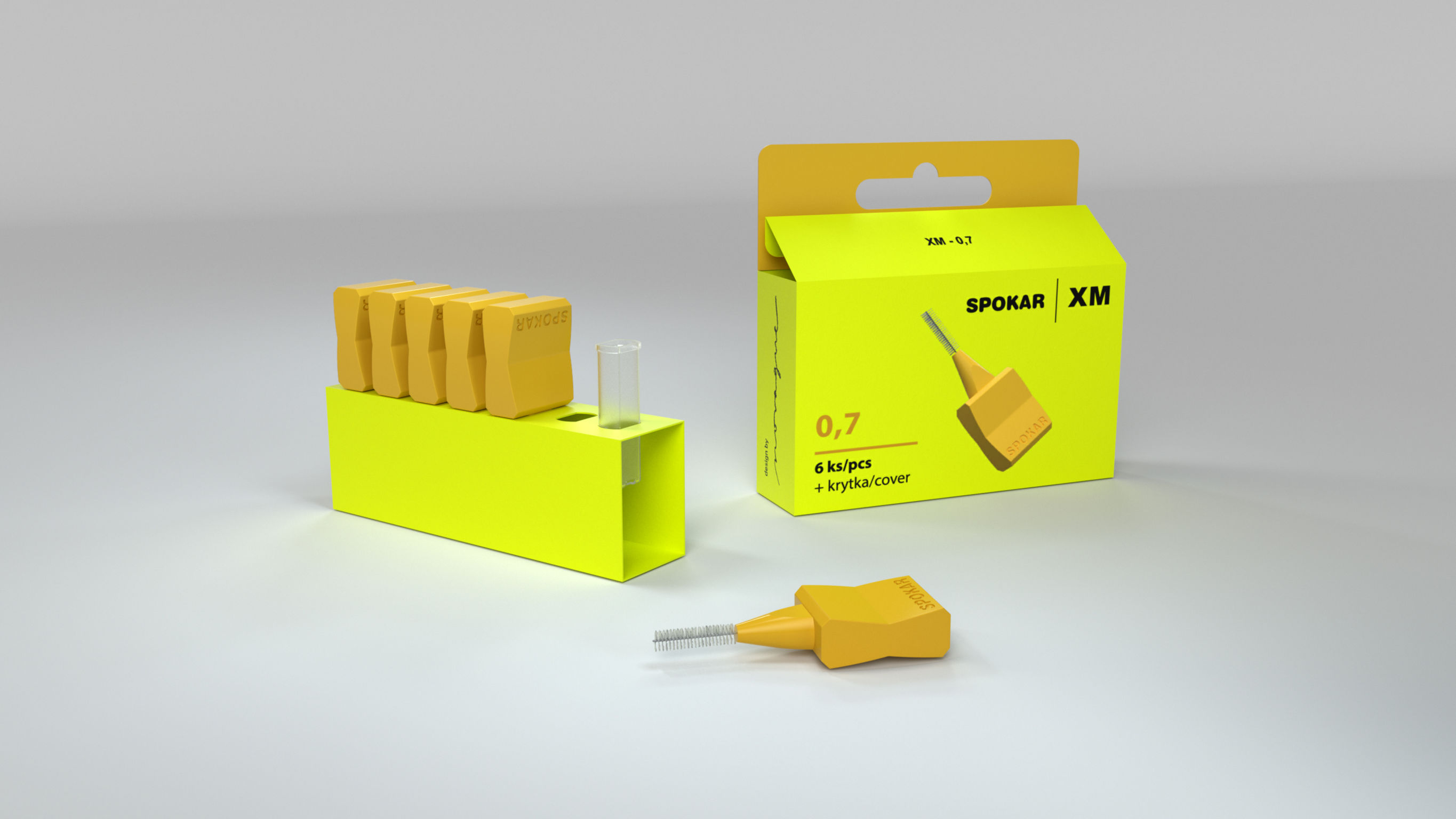 Spokar XM pack
Dental care packaging
Every important product deserves a packaging design that represents its unique qualities. Packaging for healthcare products also needs to communicate proper use of the product and avoid any confusion for the consumer. This packaging for interdental brushes meets those criteria and has instant customer appeal. The designers were also concerned about environmental issues and created a solution that is entirely made of recyclable paper.
Client / Manufacturer
Spojené kartáčovny a.s.
Pelhřimov, CZ
Designer