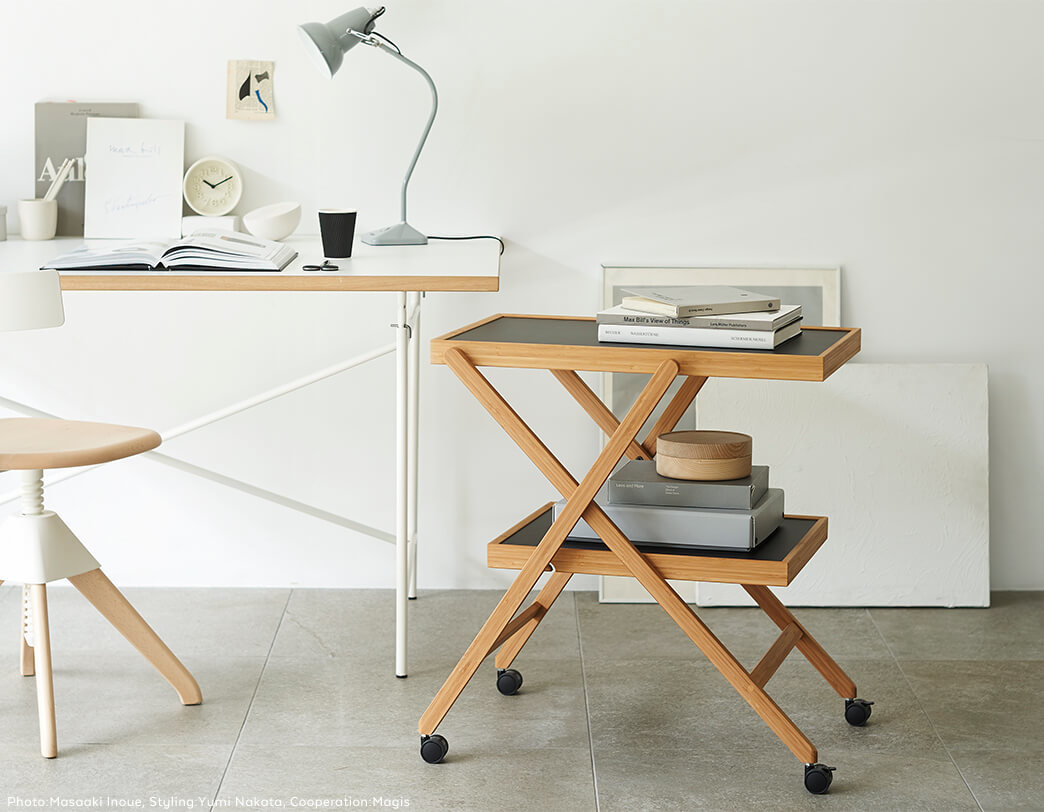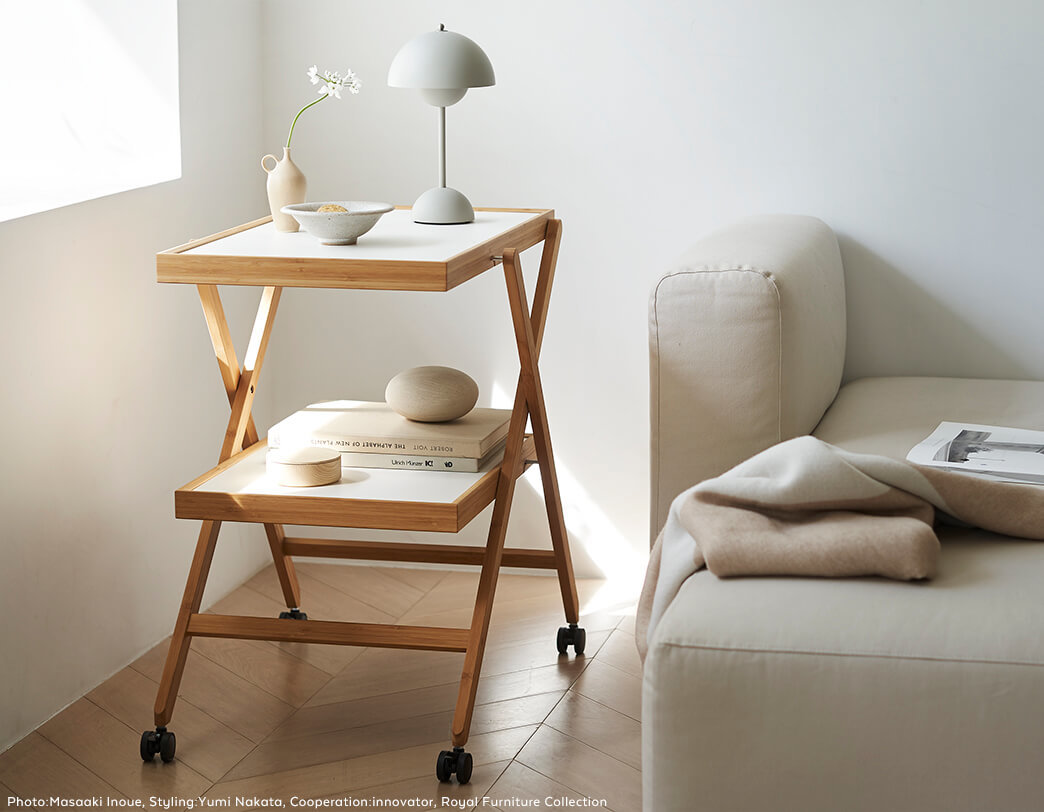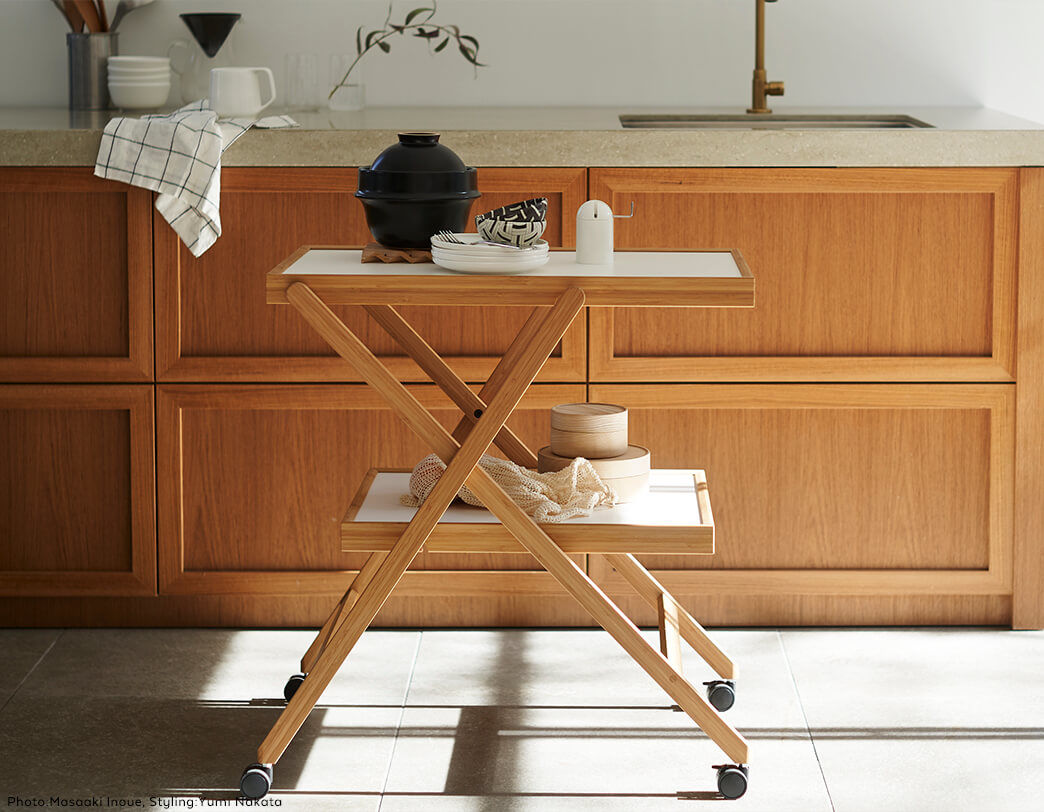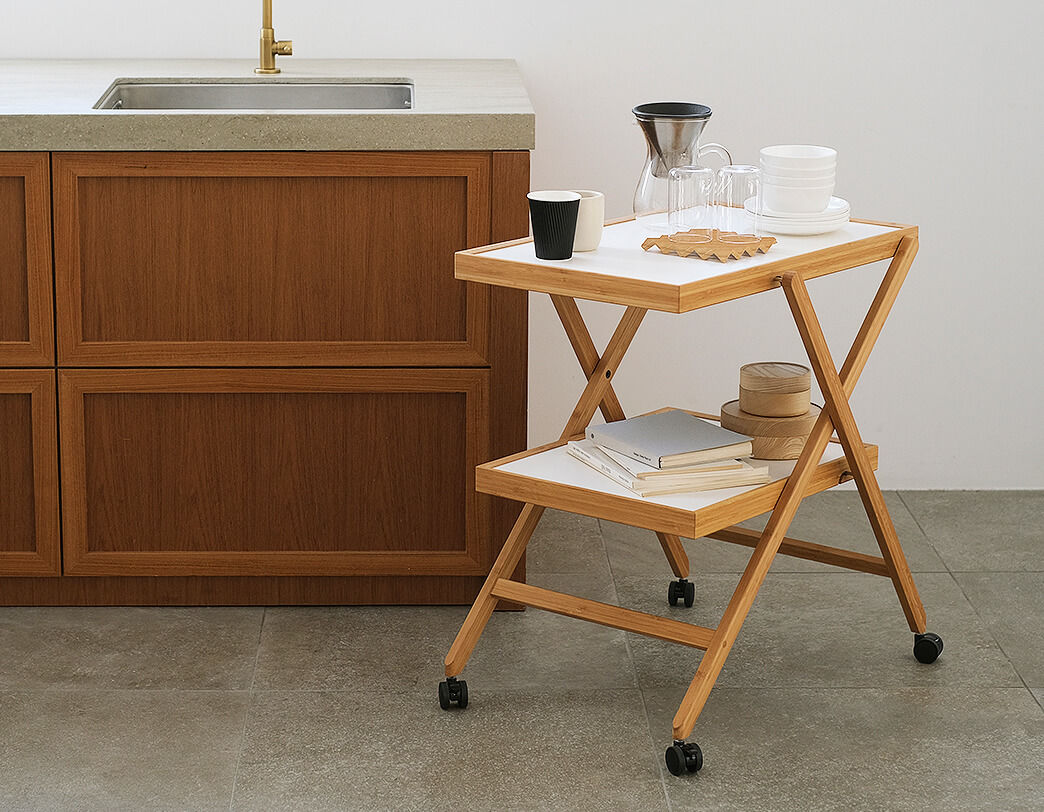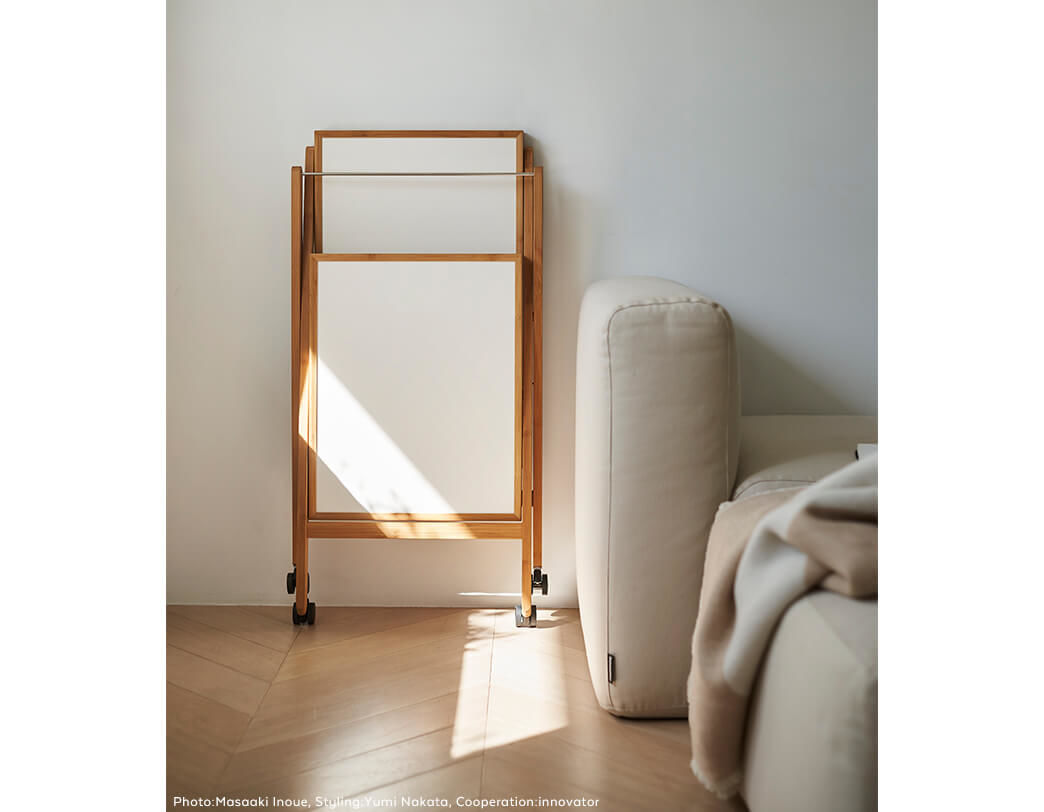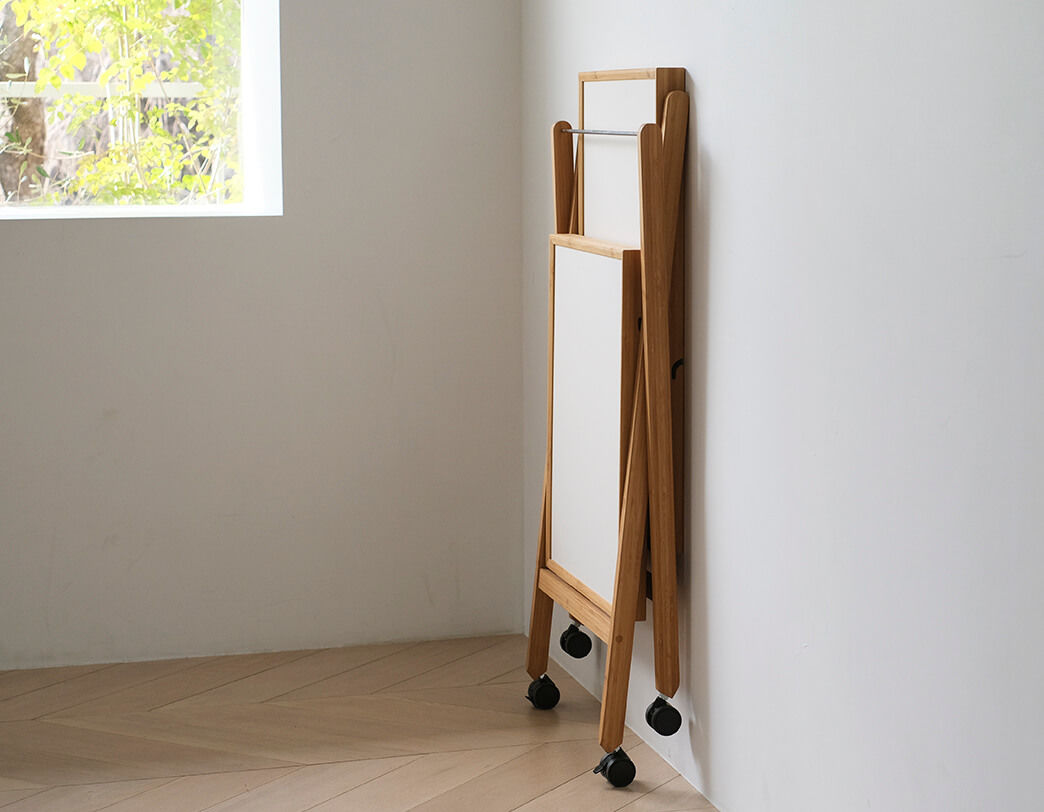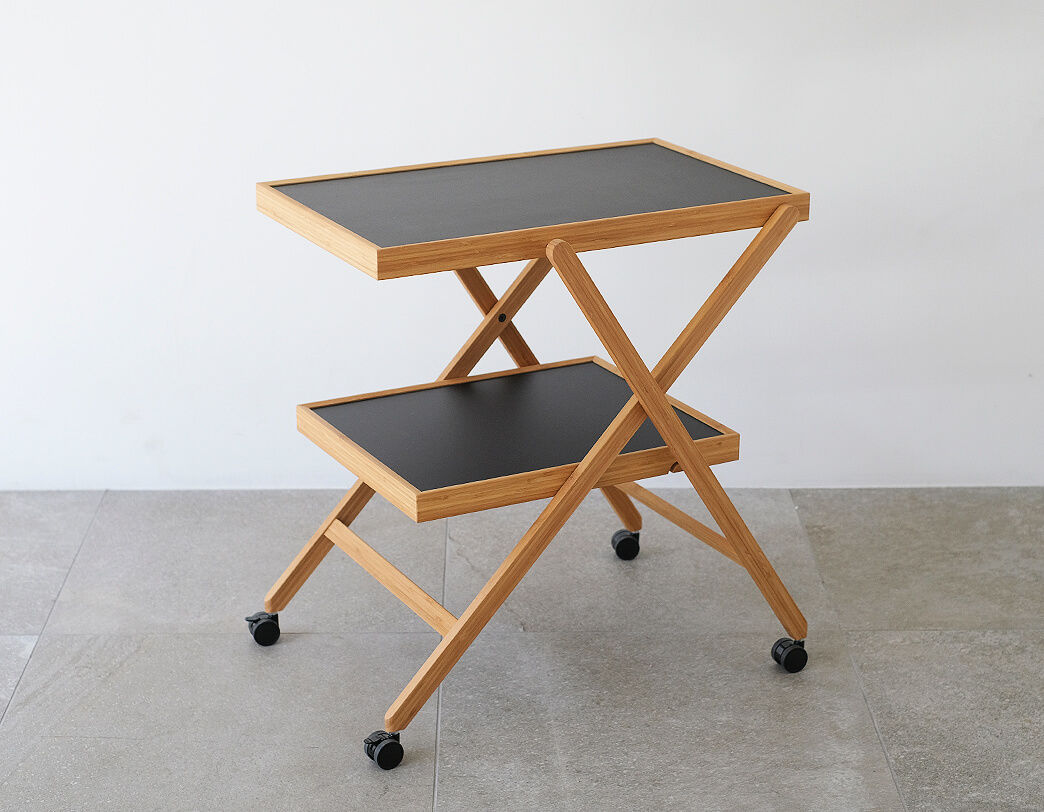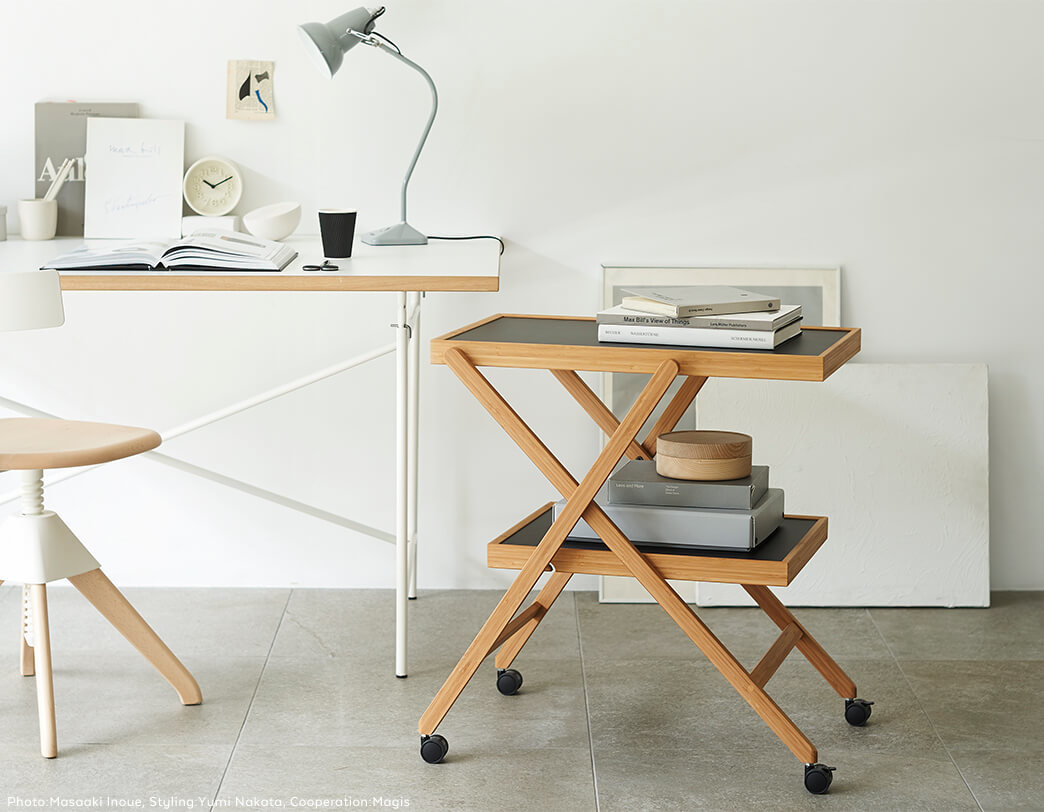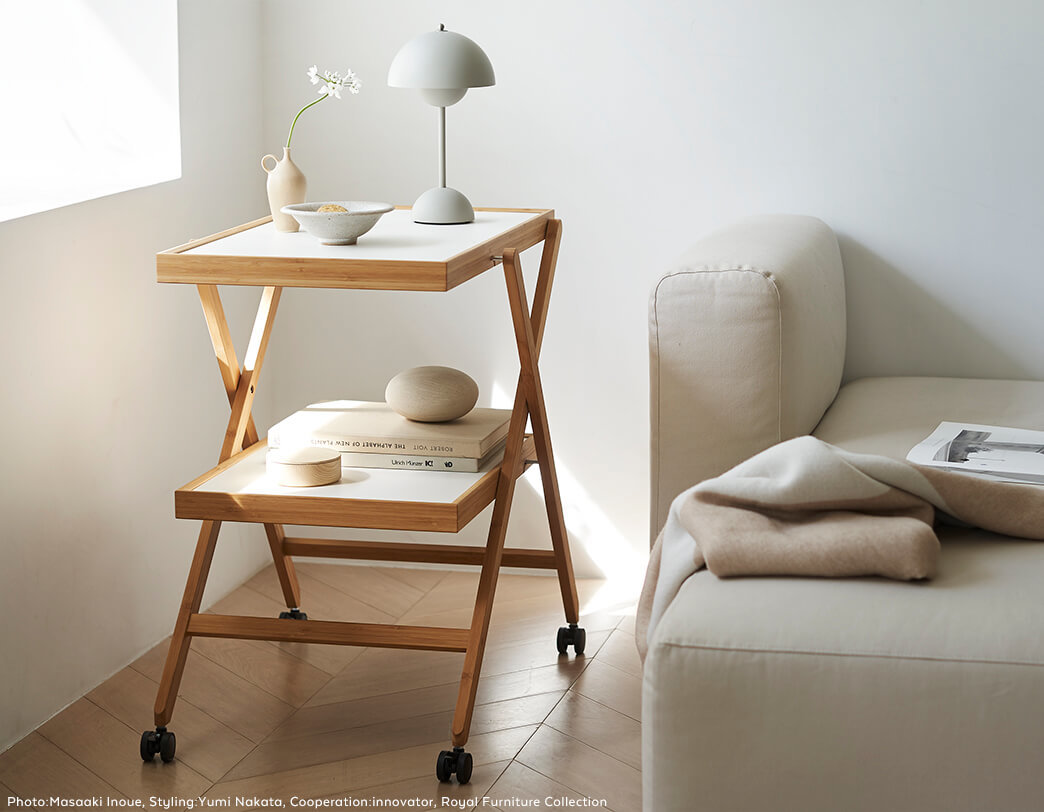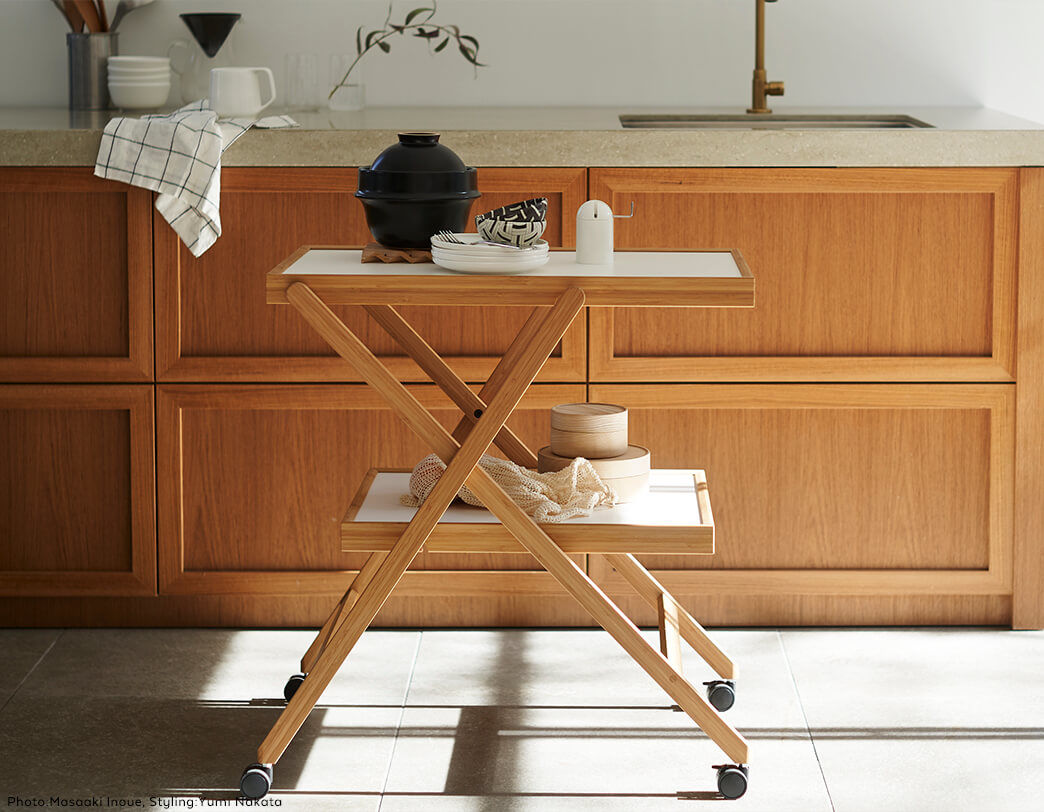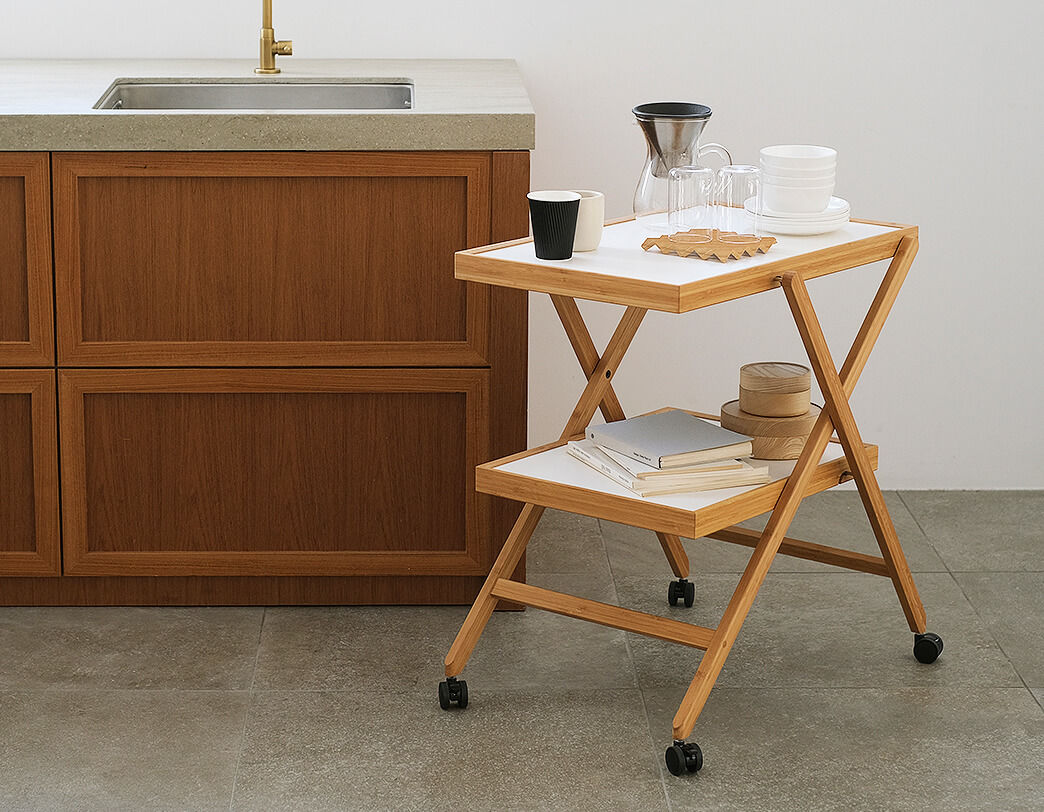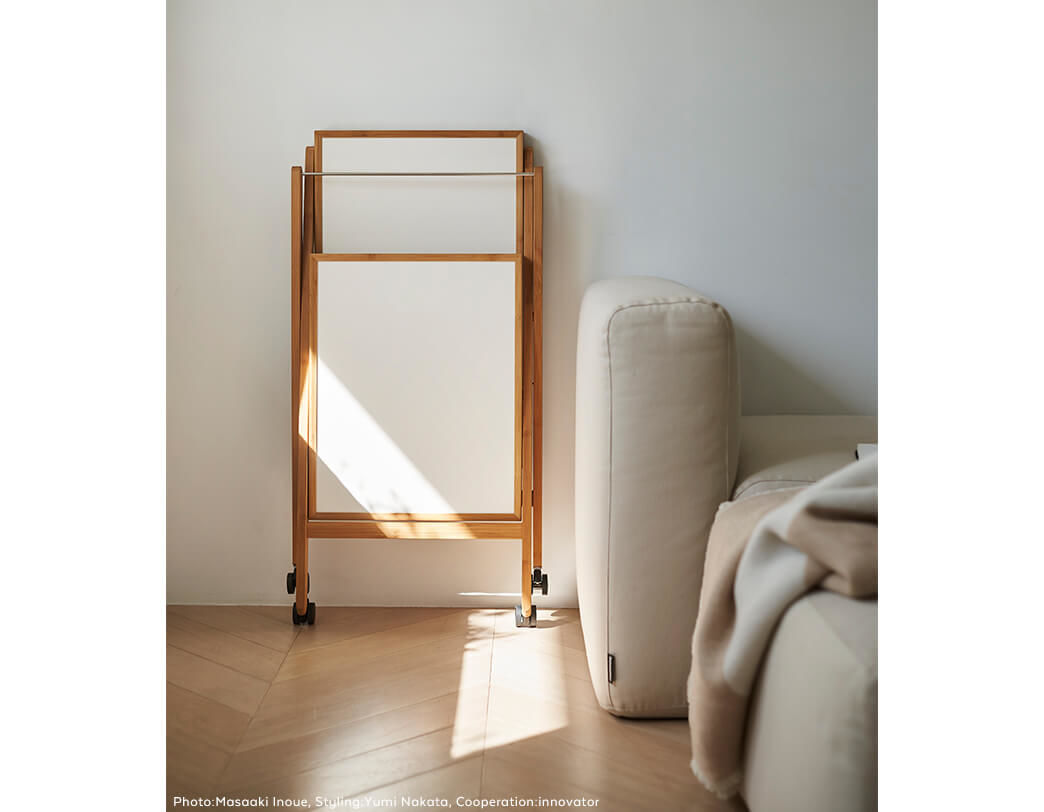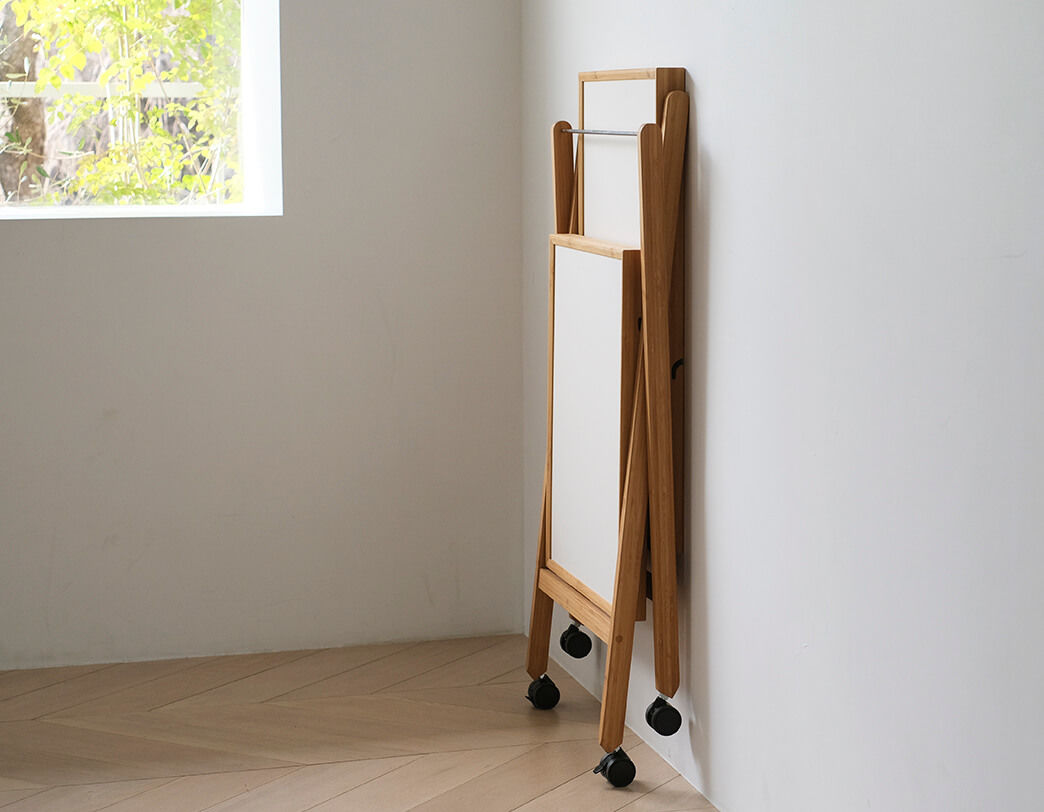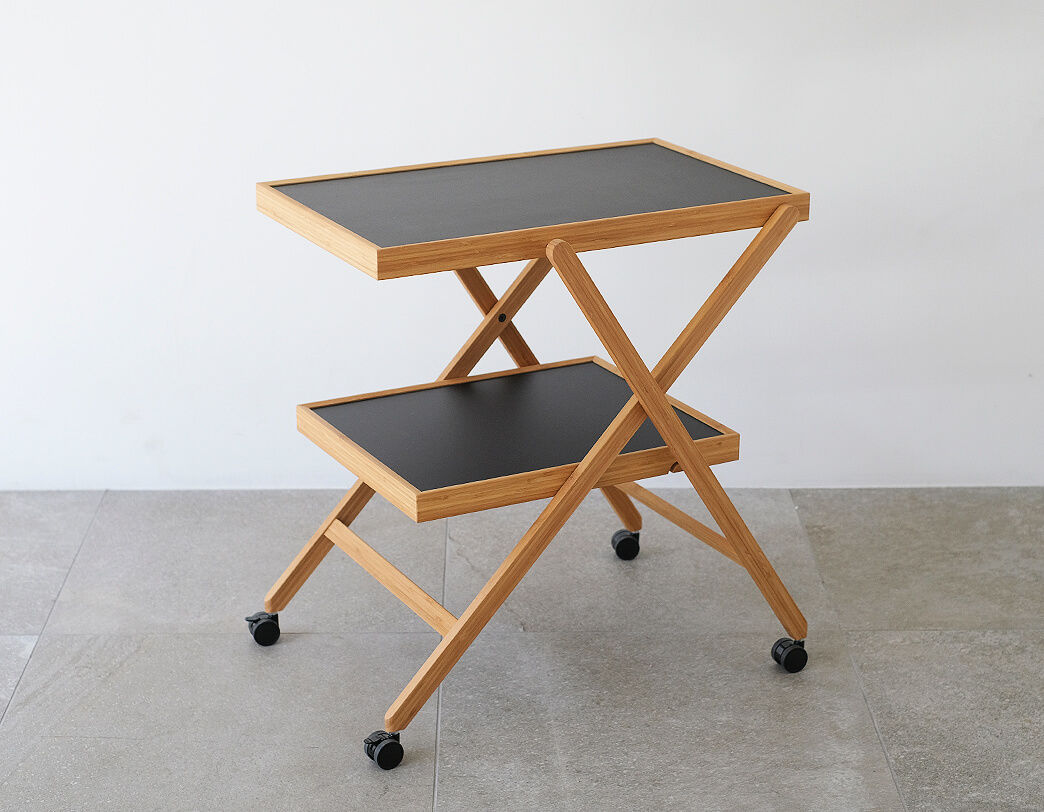 Taitto
Trolley
Metropolitan Gallery Inc.
Taitto is a trolley made of bamboo, a sustainable material from a plant that produces 35 percent more oxygen than ordinary trees. It is multifunctional and can be used as a trolley in the kitchen or dining room and a side table in the workspace. Strong bamboo laminated wood provides a load capacity that supports laptop computers and peripherals despite the trolley's folding structure, making it ideal for use in the home office. We have also developed an original antibacterial oil from bamboo skin, which is usually discarded, and applied it as a finish to give Taitoo a beautiful and lasting sheen.
Client / Manufacturer
Metropolitan Gallery Inc.
Tokyo, JP
Designer
Asia, Australia / Oceania, Europe, North America, South America