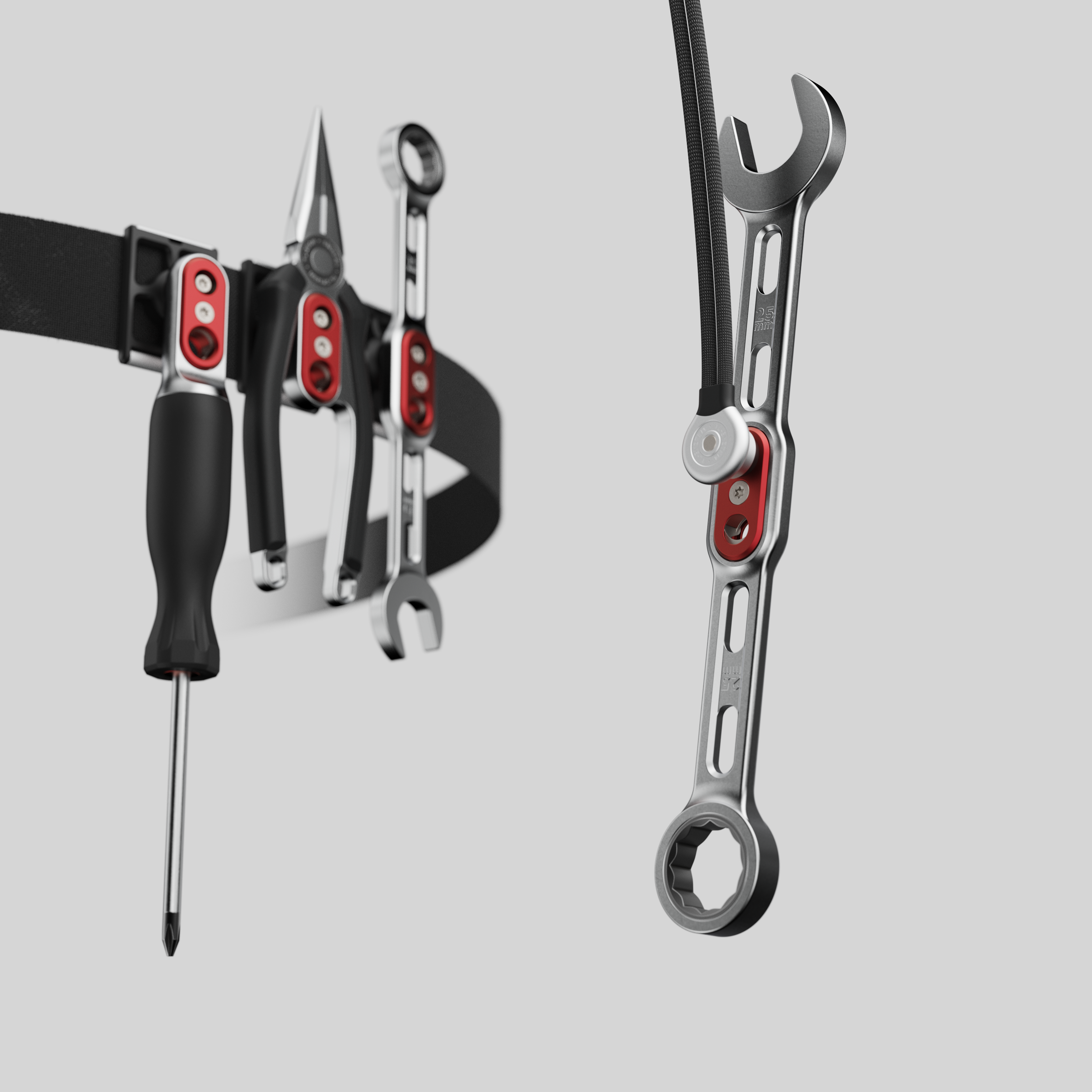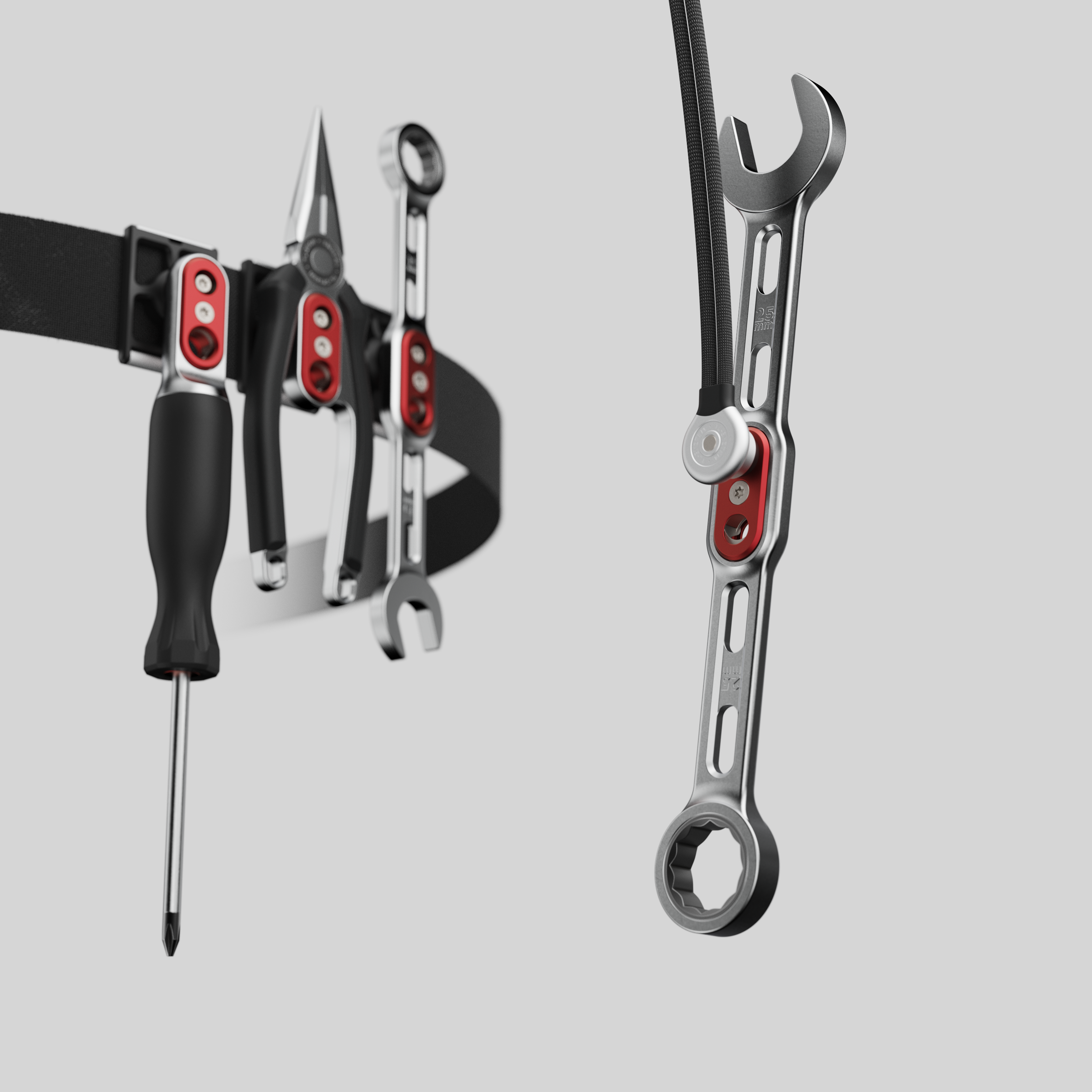 TetherLock - The future of tool safety
Tool tethering system for industrial climbers
TetherLock is an innovative tethering system that allows industrial climbers to secure their tools in a safe and efficient way. By storing unused tools on a base connected to the harness and only tethering the actively used tools, TetherLock streamlines tool handling and reduces clutter. At the core of this is the TetherLock mechanism that is integrated into the tools and allows the technician to easily switch from storage to actively tethered in a matter of seconds. During this process, the tool is always connected, which ensures maximum safety.
JURY STATEMENT
A great design concept that was enhanced by experience in the field.
WINNER STATEMENT
I'm grateful for the opportunity to showcase my work and make a real impact. This award inspires me to keep exploring new possibilities, challenging norms, and finding creative solutions to real-world problems.
UNIVERSITY
Umeå Institute of Design
Umeå, SE
WINNER
Jakob Kohnle
Umeå Institute of Design