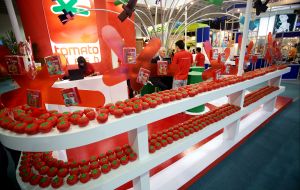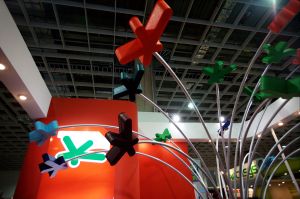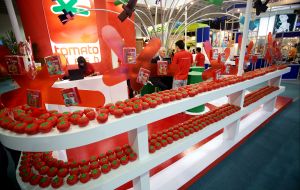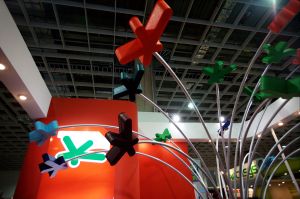 Tomato Flash Computex 2008
Exhibition
Incito Technology Co., Ltd.
The flash card was used to record memory, storage music, share happiness photos, as many joyous and fresh image were jumped from the card. We extend VI of "Tomato Flash" to realize image three dimensional. Colorful Tomato stalks are visual point of all, the booth, curve iron line to leap happy stalk, to symbolize flash card as magic, play pleasant amazement. A great quantity of sponge tomato, to be another visual point, in one-side can be given away of alive activity, in the other side, present stand as a "tomato amusement park". Through give visitors Tomato gift away, to deeply root brand image in visitors' brain.
Client / Manufacturer
Incito Technology Co., Ltd.
Taipei, TW
Designer
DesignHouse Co., Ltd.
Taipei, TW