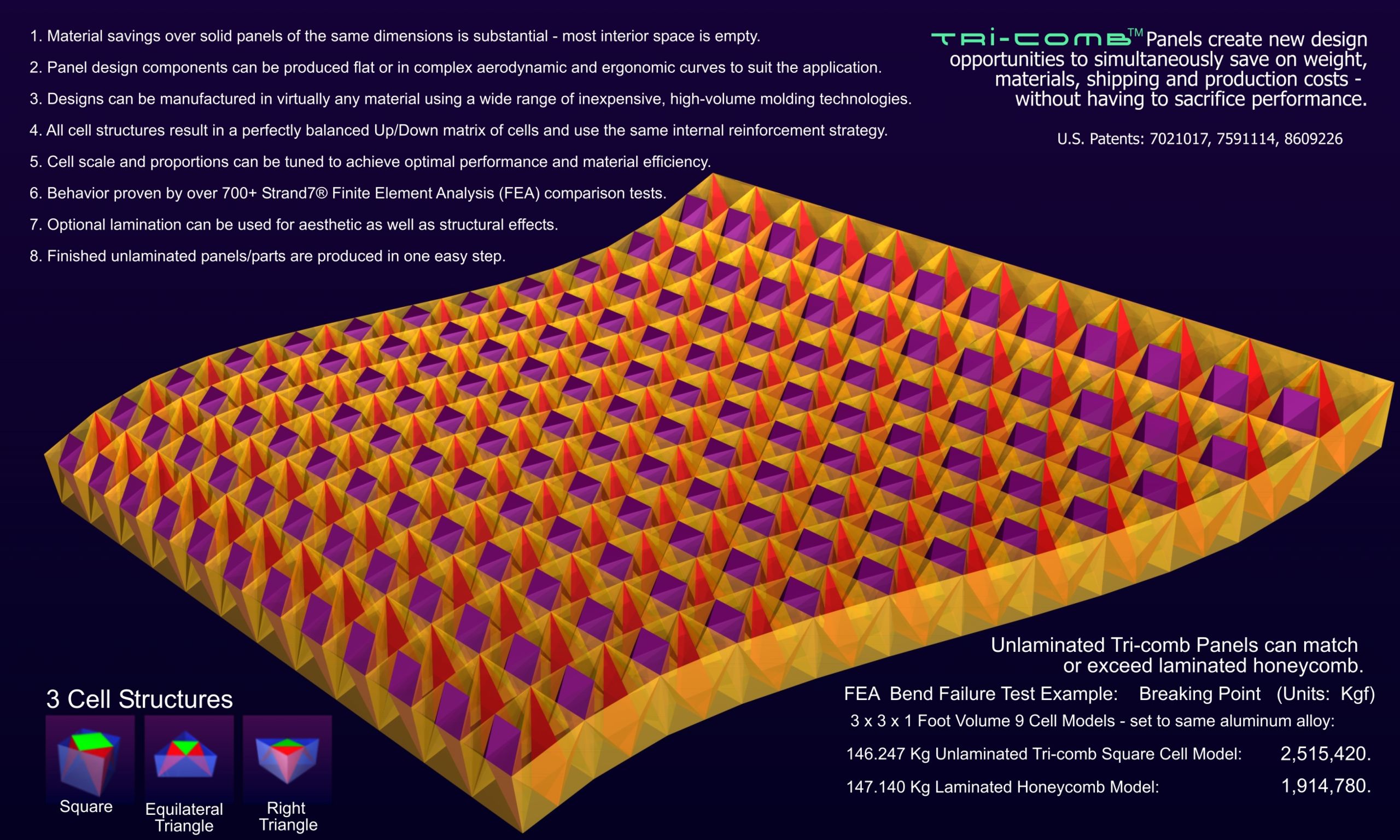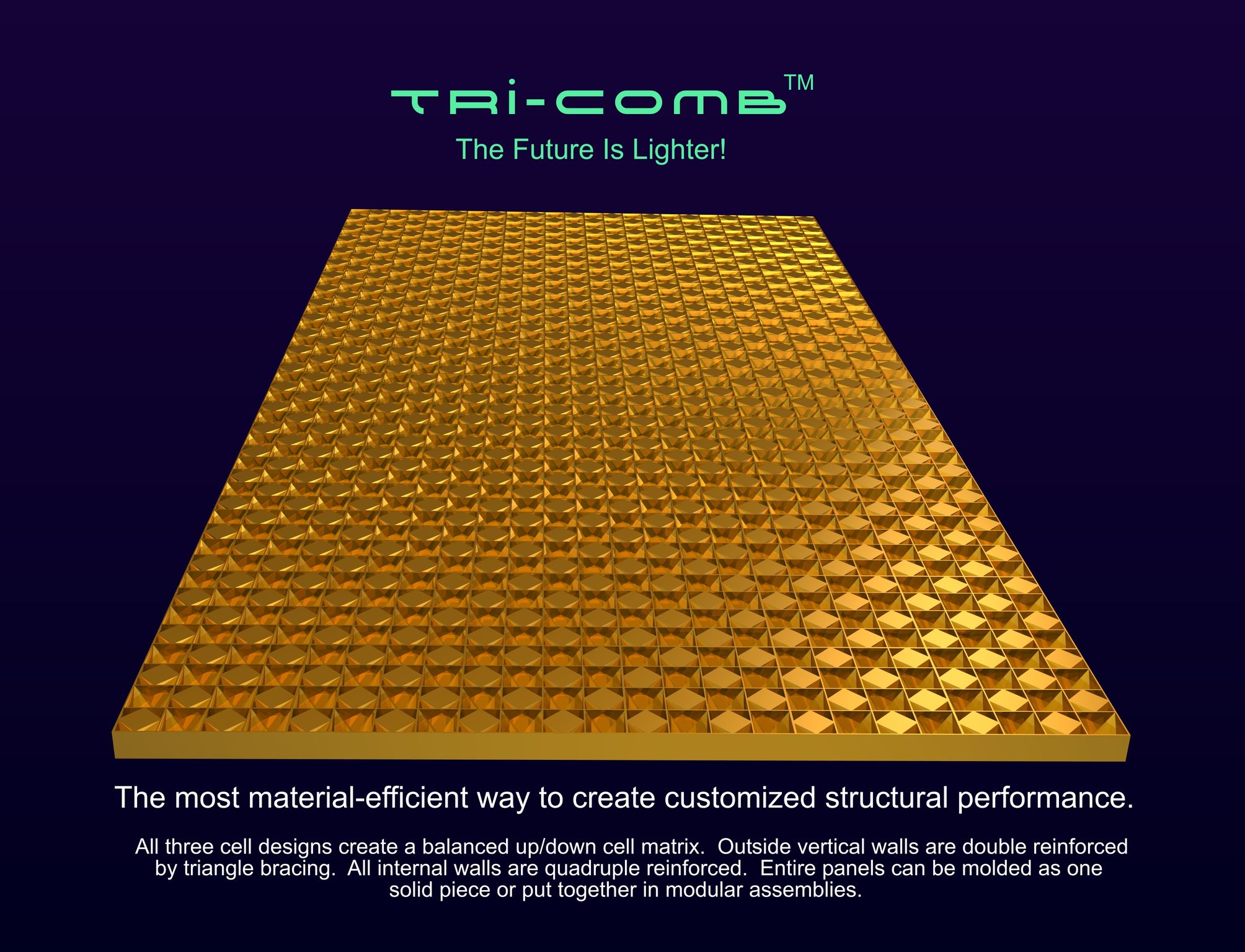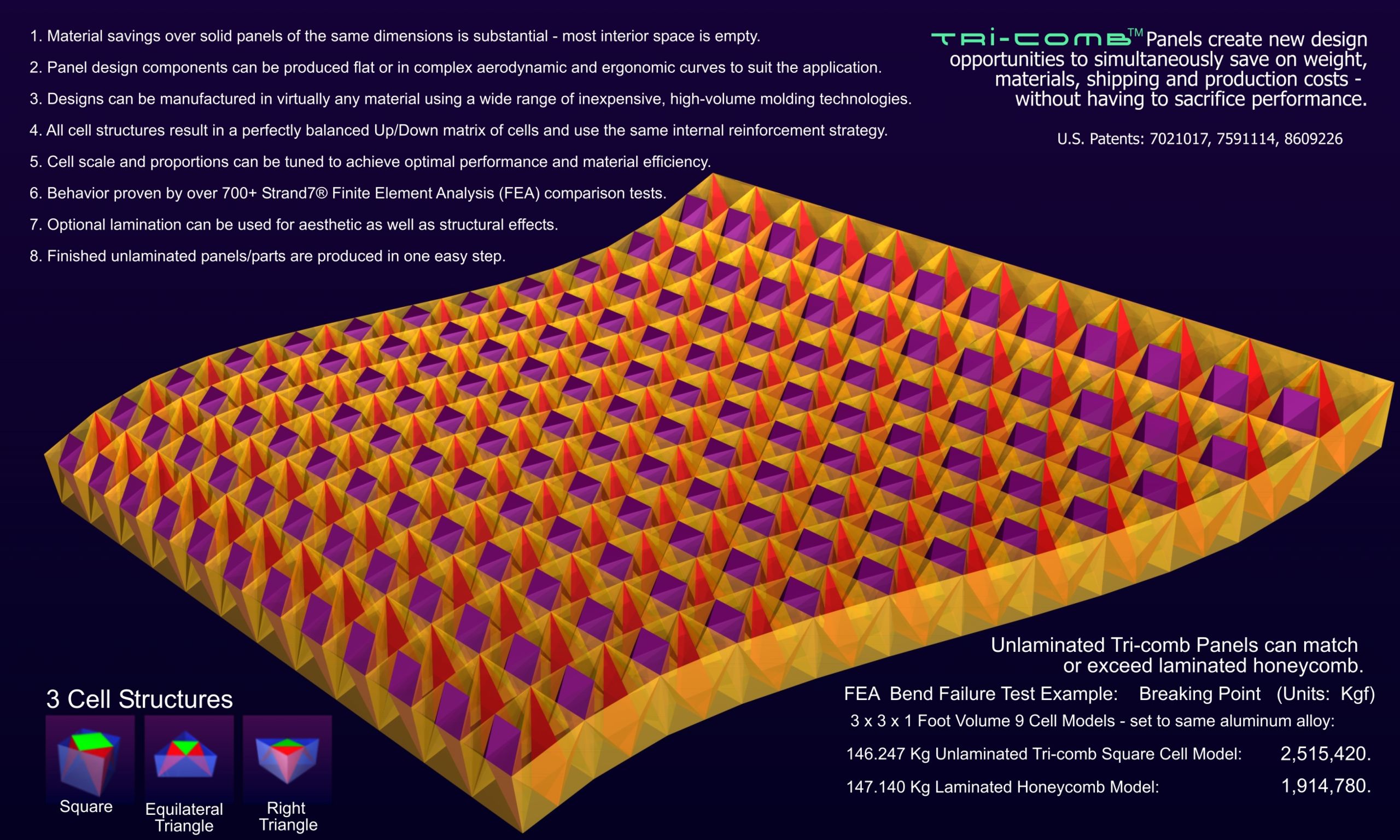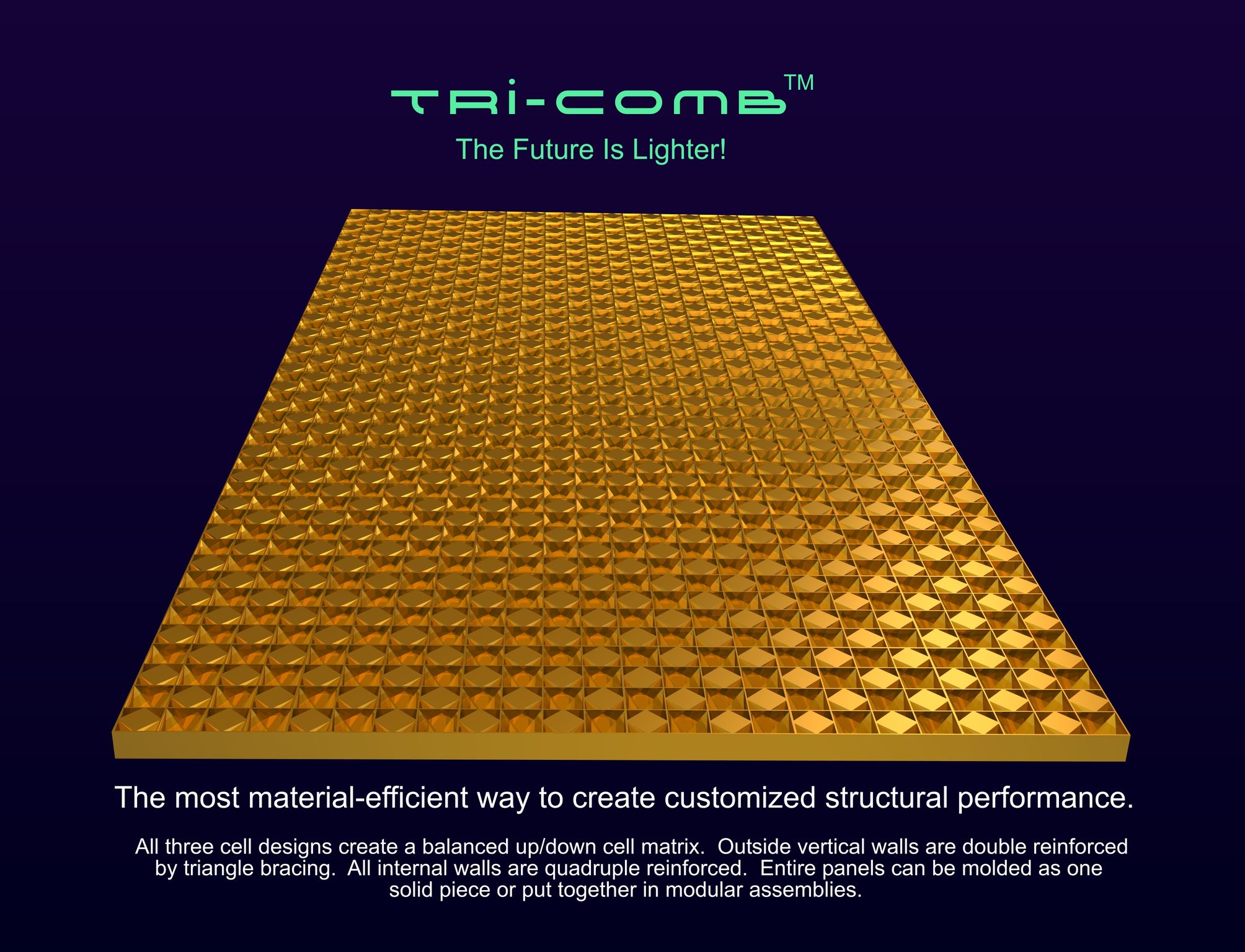 Tri-comb
Ultra-strong lightweight panel
Wall Technology Systems, Inc.
Tri-comb ultra-strong lightweight panels simultaneously and efficiently conserve materials, weight, manufacturing and shipping costs – without compromises. The designs are stronger and more material efficient than honeycomb. Because they were created to be molded in simple two-part molds, designs can be manufactured in virtually any material using a wide range of inexpensive high-volume production technologies. Design components can be produced flat or in aerodynamic and ergonomic curves. Tri-comb panels embody a new structural concept, allowing the creation of inexpensive high-performance consumer products.
Client / Manufacturer
Wall Technology Systems, Inc.
Gulf Breeze, FL, US
Designer
Wall Technology Systems, Inc.
Gulf Breeze, FL, US