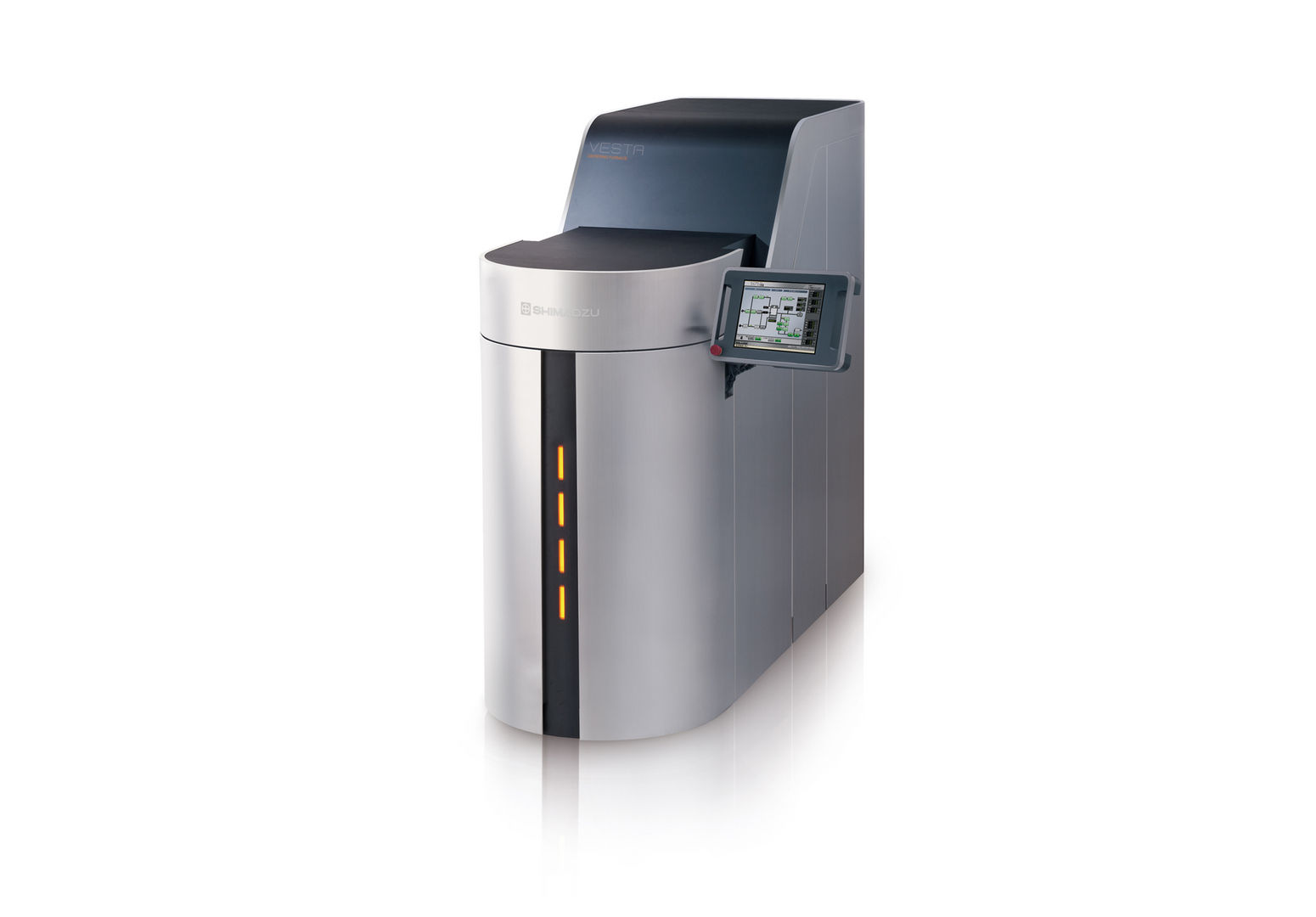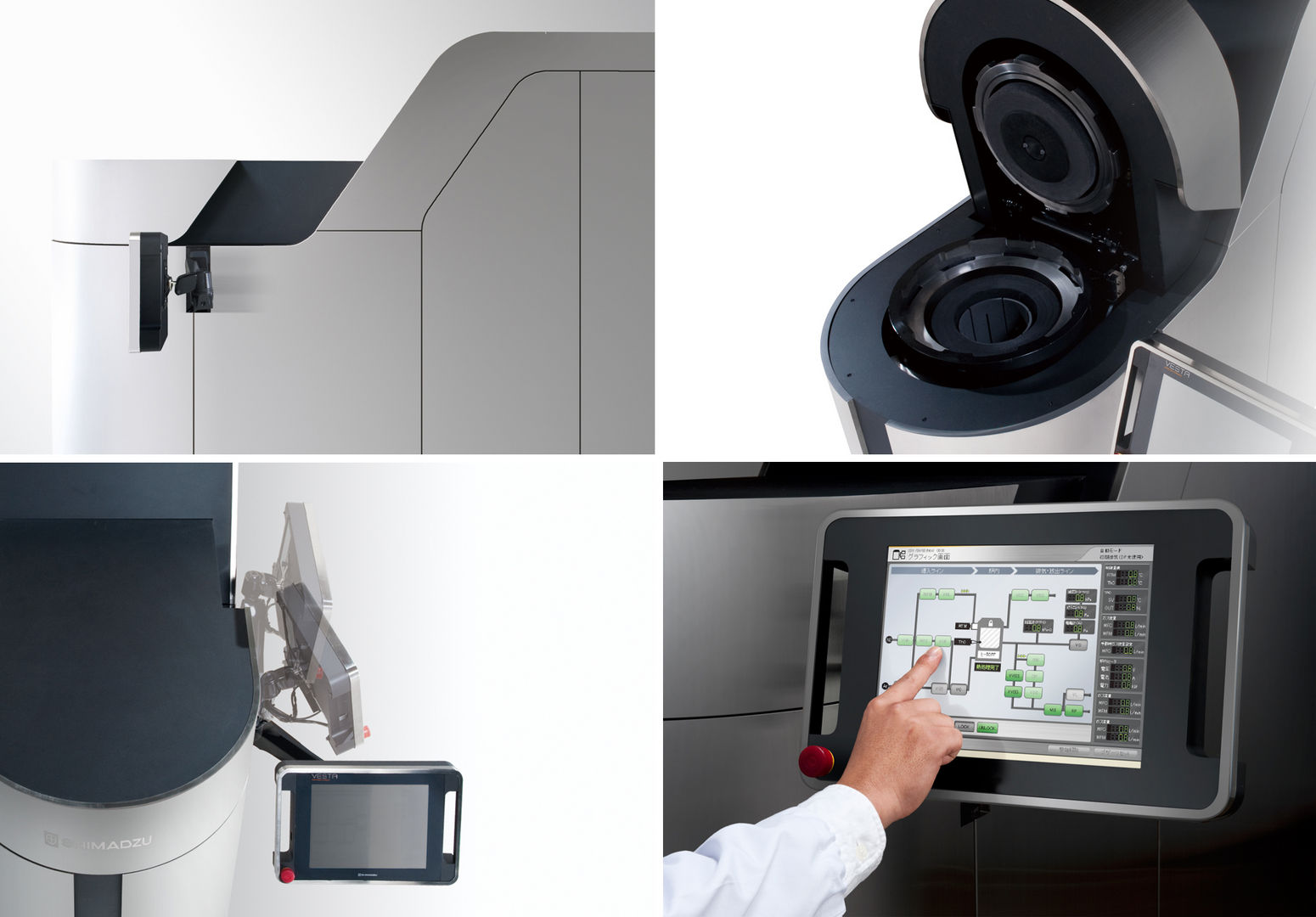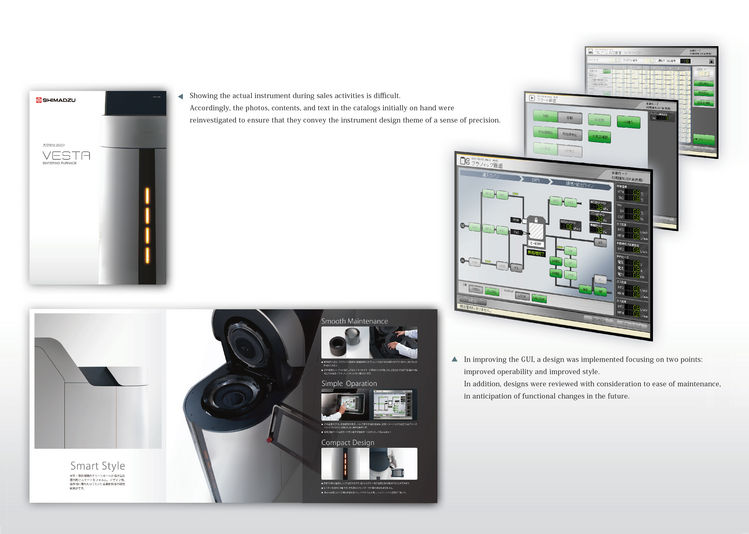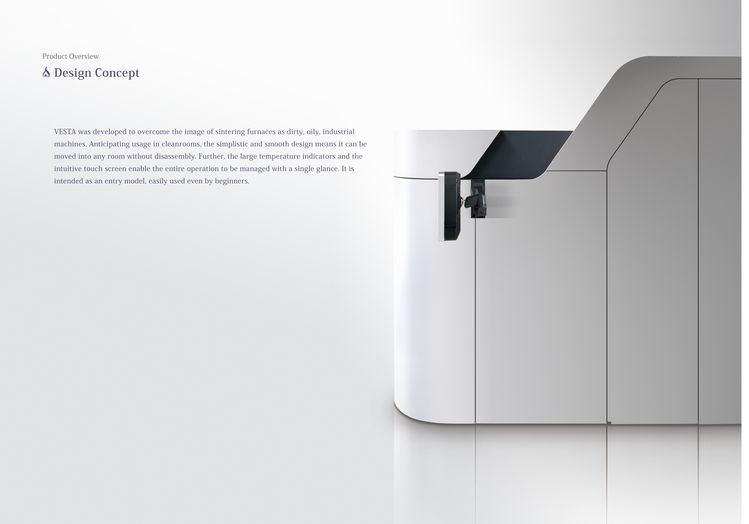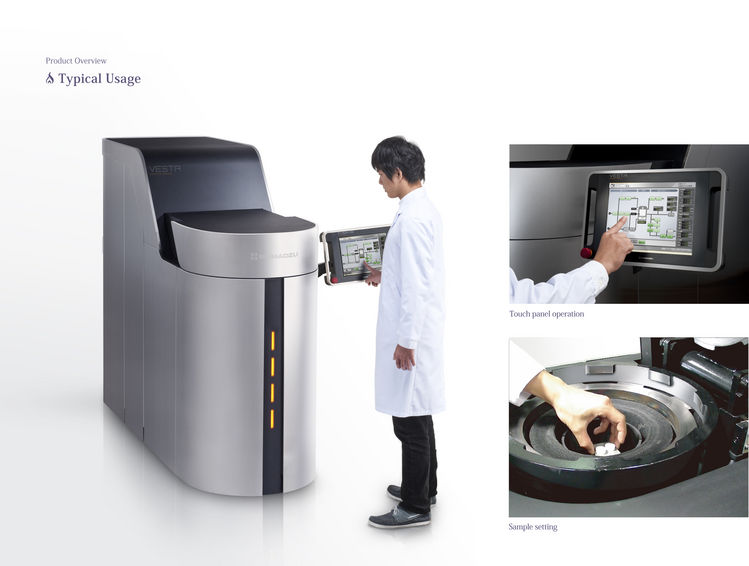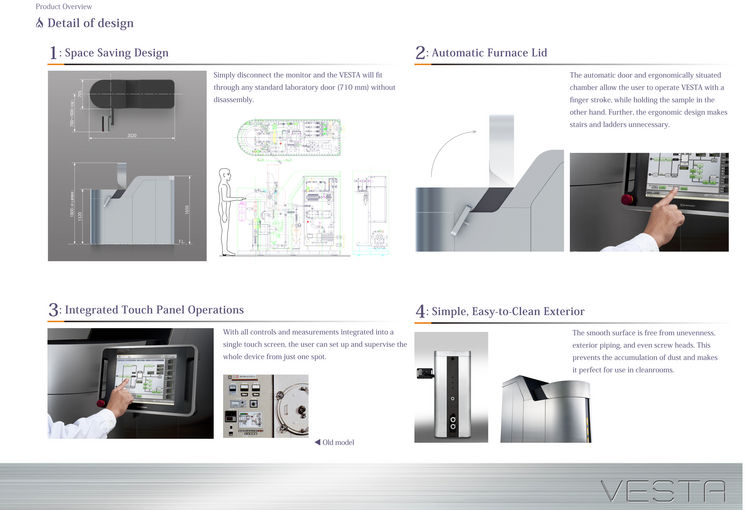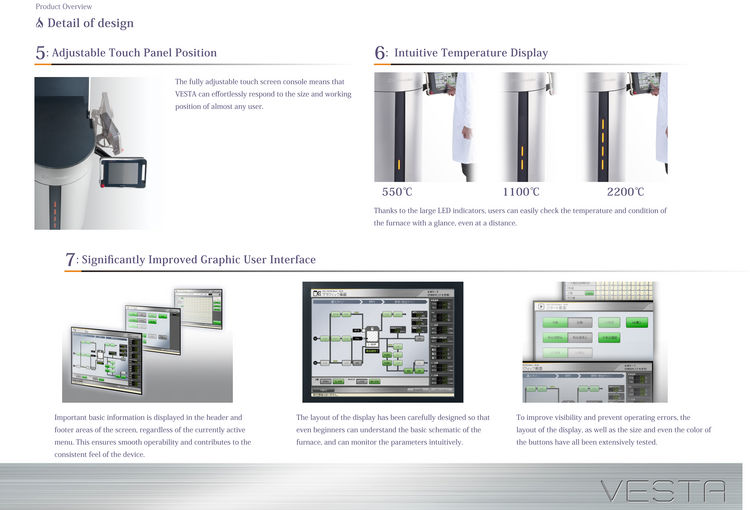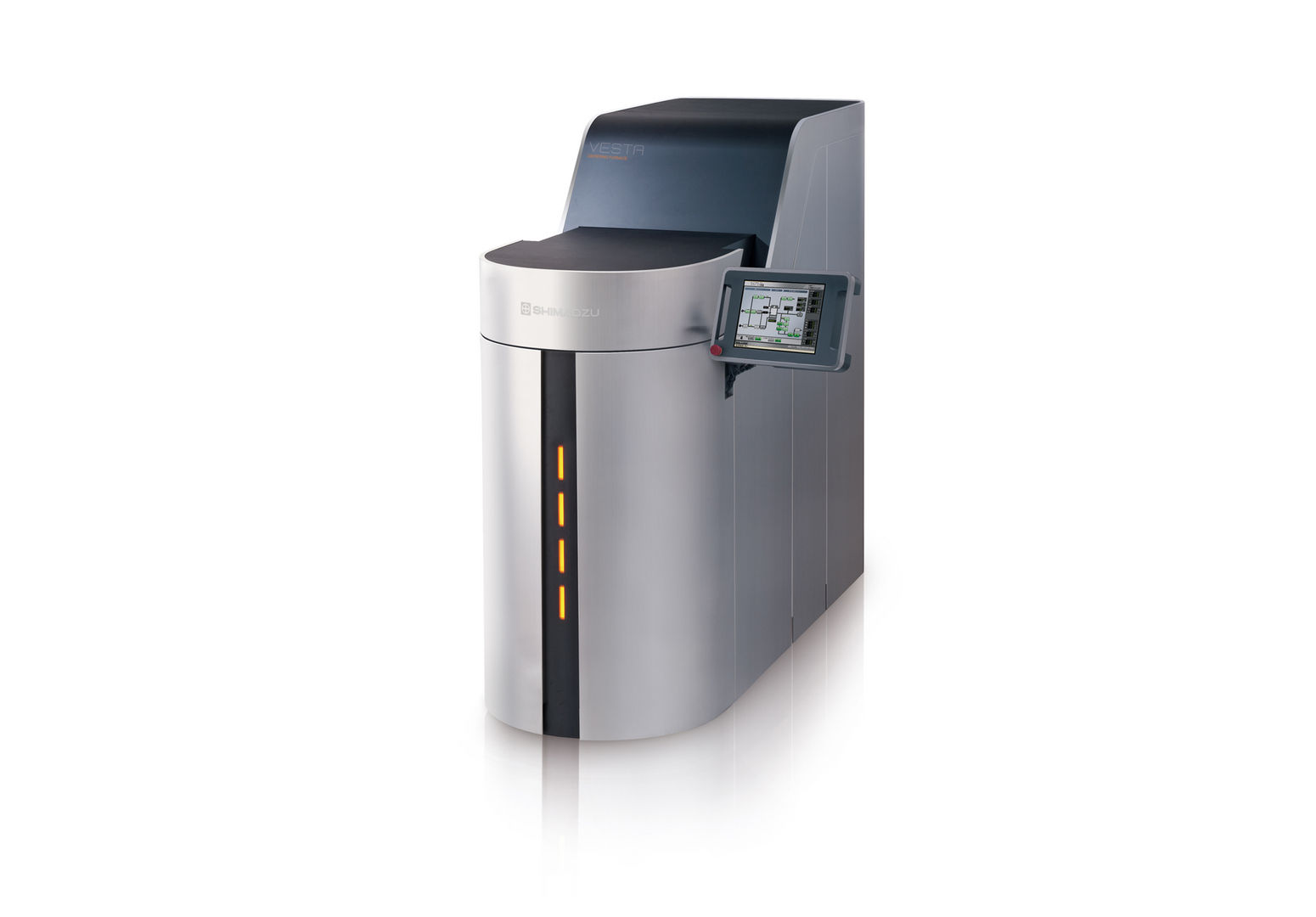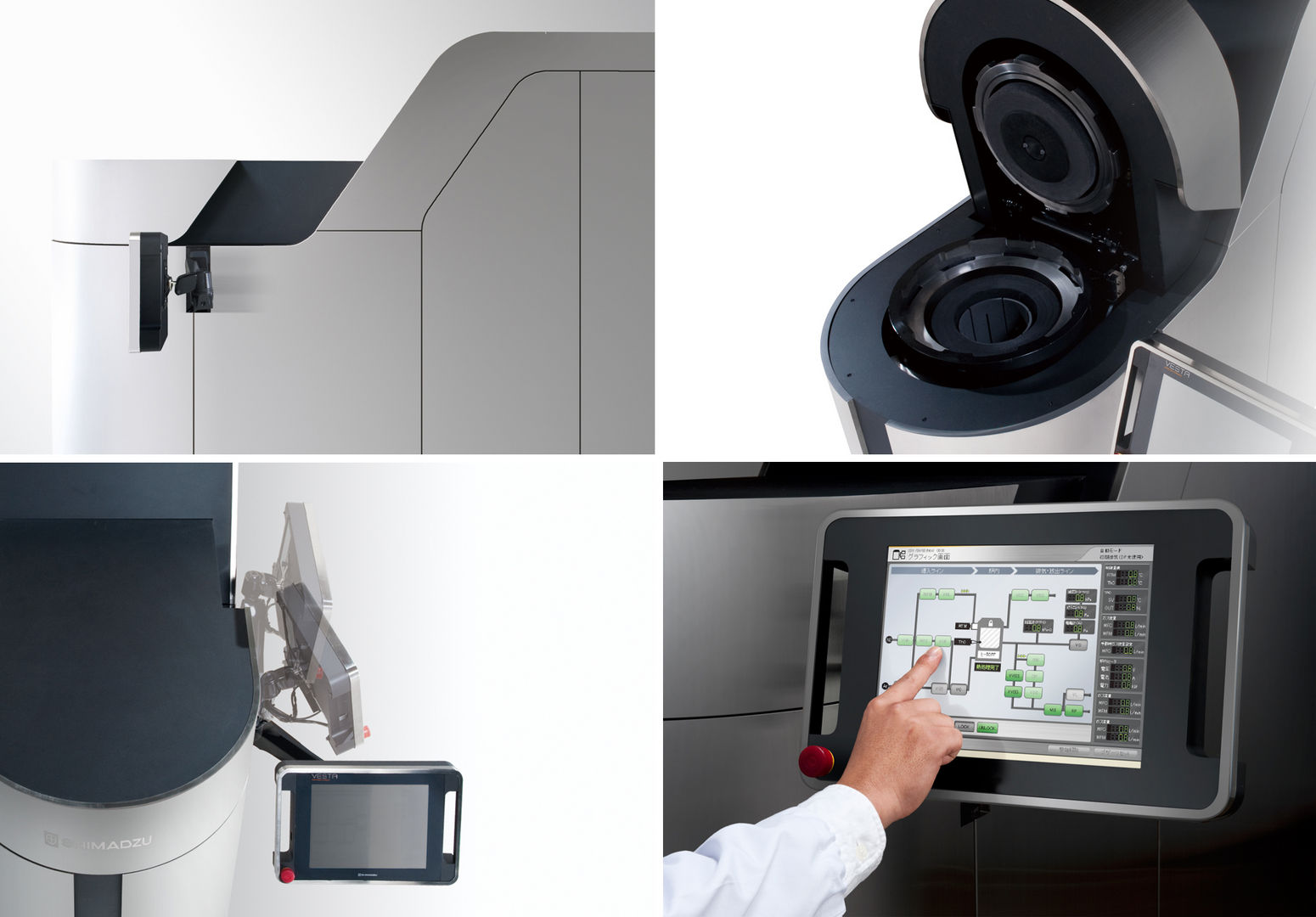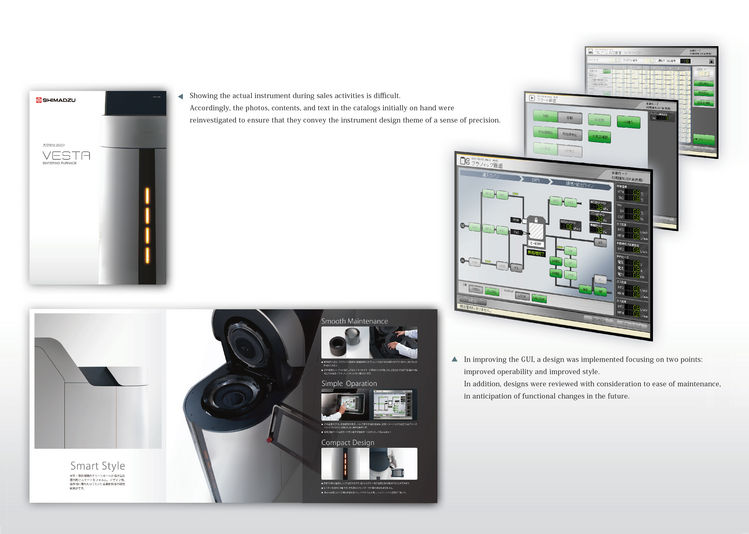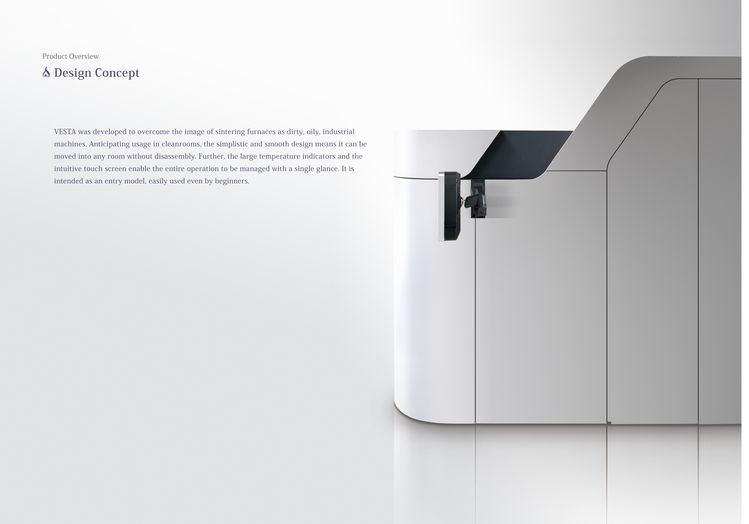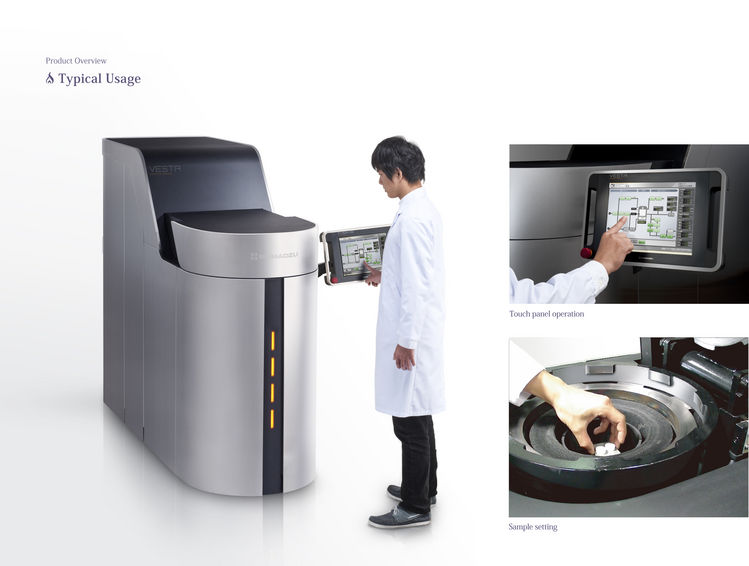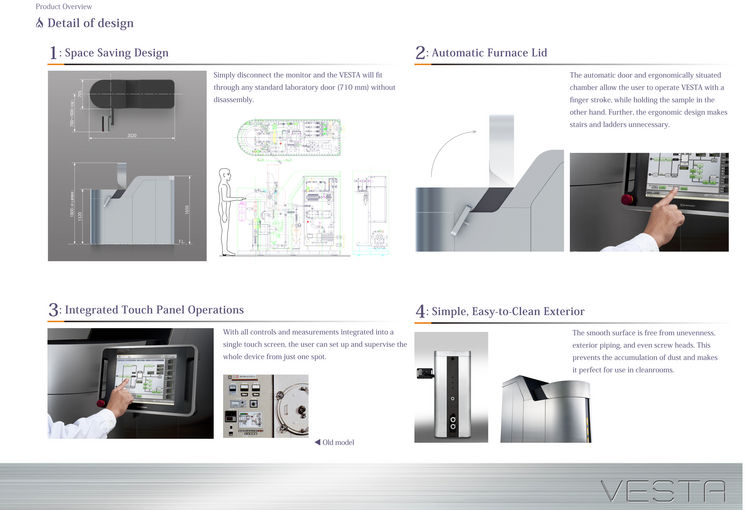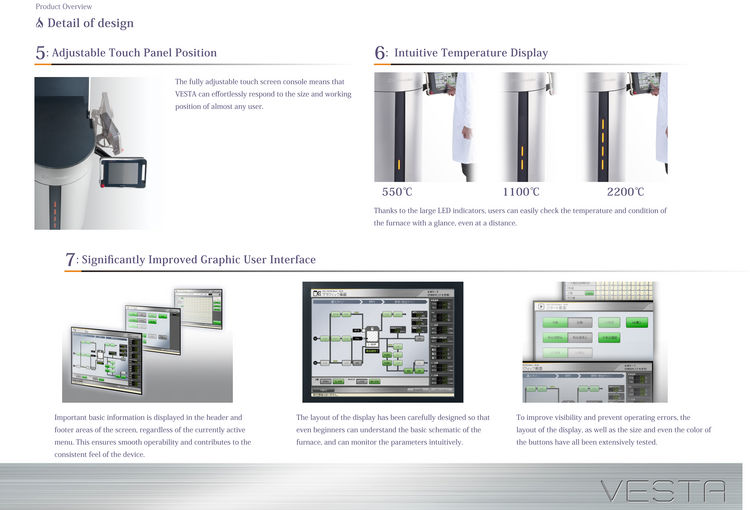 VESTA
Sintering furnace
Shimadzu Mectem, Inc.
VESTA is a revolutionary pressure vacuum sintering furnace, aimed as entry model and easy to be understood even by beginners. It was designed to overcome the image of sintering furnaces as dirty industrial machinery, covered in oil. The simplistic and smooth design makes it possible to move it into any room without disassembly, and the large temperature indicators as well as the intuitive touch screen allow to manage the entire operation at a single glance. The fully adjustable monitor and the automatic door make it be suitable to work with for just anybody in every possible position.
Client / Manufacturer

Shimadzu Mectem, Inc.
Shiga, JP
Designer

Shimadzu Corporation
Kyoto, JP