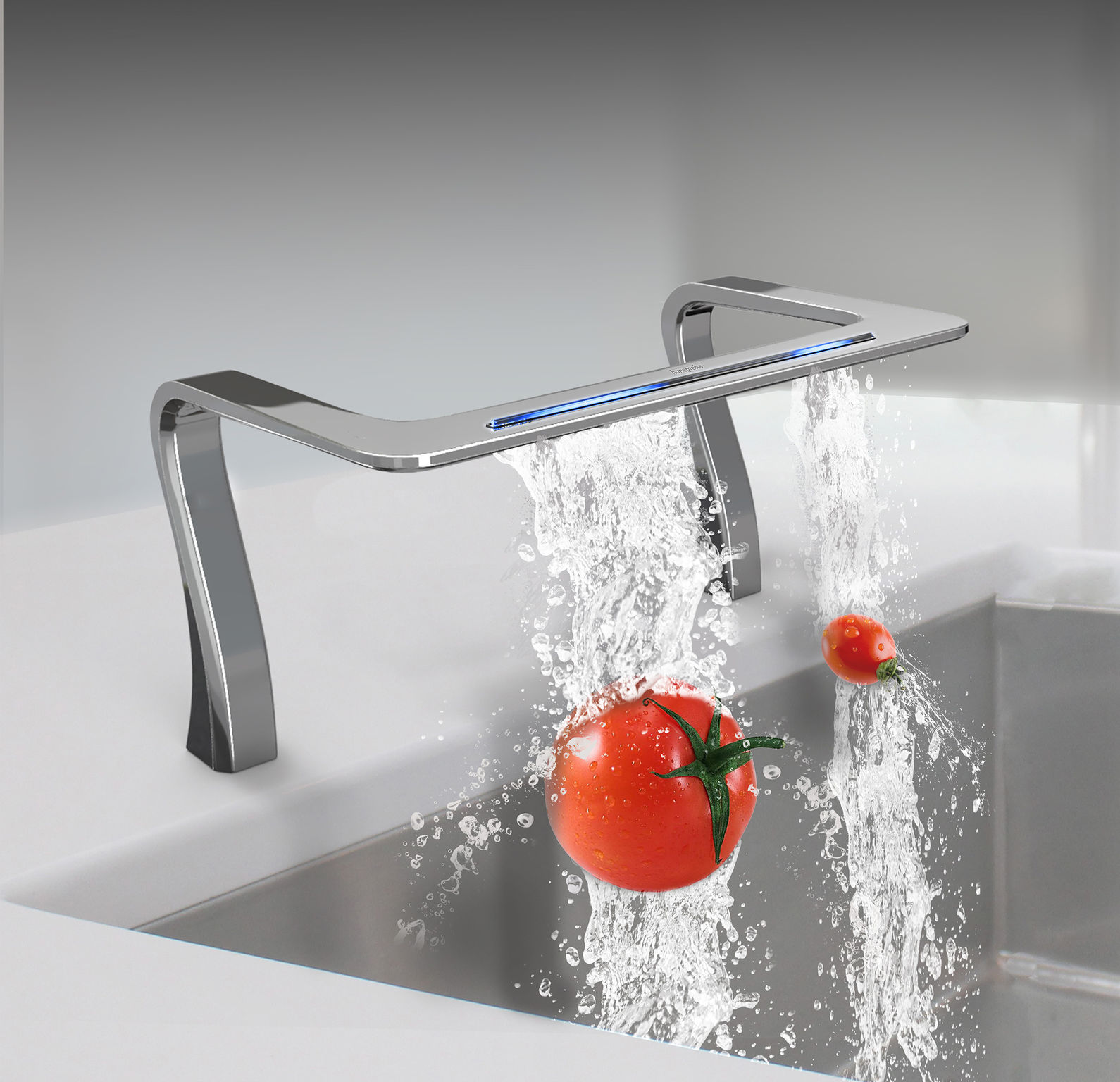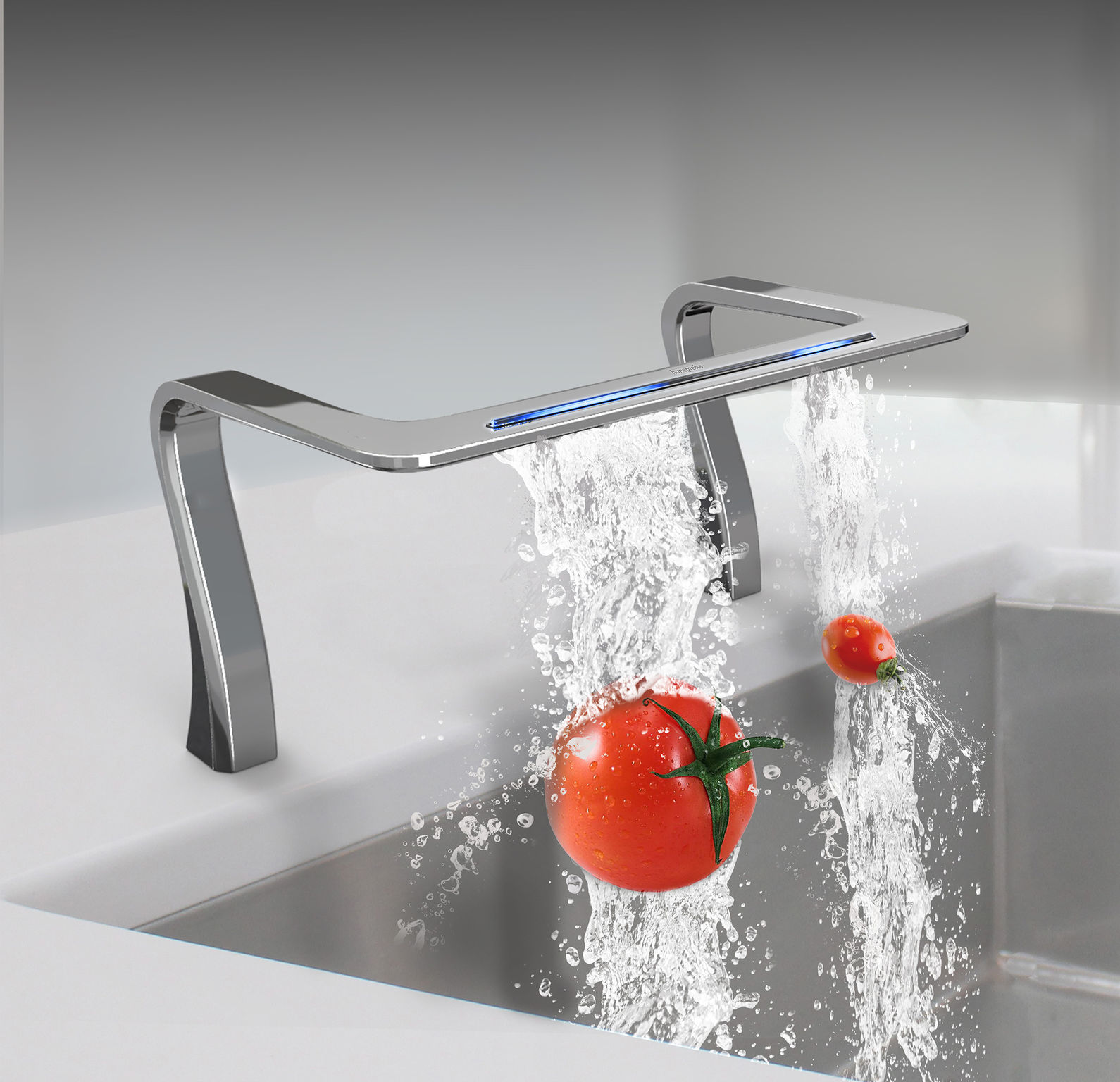 Water Curtain
Faucet
Water Curtain - sensor faucet: this is a faucet design which can control the quantity of water by adjusting the size of the water flow. The shape of the faucet's outlet is like a curtain, the outlet position can change as the size of the object changes. It can be used by more than one person at the same time, which can increase the interactivity between kitchen and people.
JURY STATEMENT
Appearing almost like a delicate sculpture for the kitchen, this new faucet idea transformsthe current appearance of a kitchen faucet into a multifunctional water bar. Instead of using a mono jet spray, an retractable integrated electronic slider can vary the width of the spray curtain and even the flow rate at the same time.
WINNER STATEMENT
This design concept is worked by six people of Feast ID Studio. We are so excited to win this award only in our sophomore year. It's such an honor that our design can get this positive judgement from iF design.
UNIVERSITY
Huazhong University of Science & Technology
Wuhan, CN