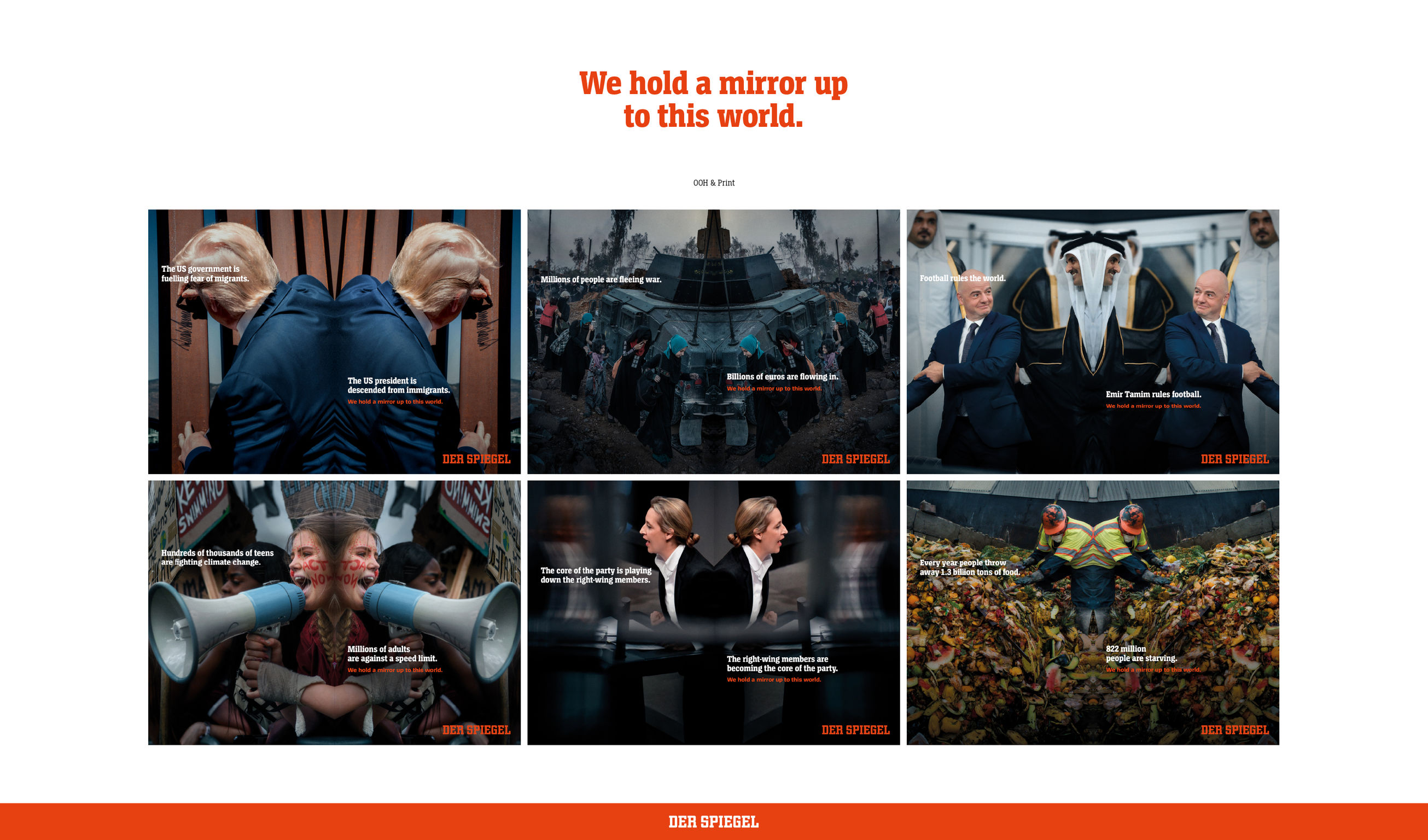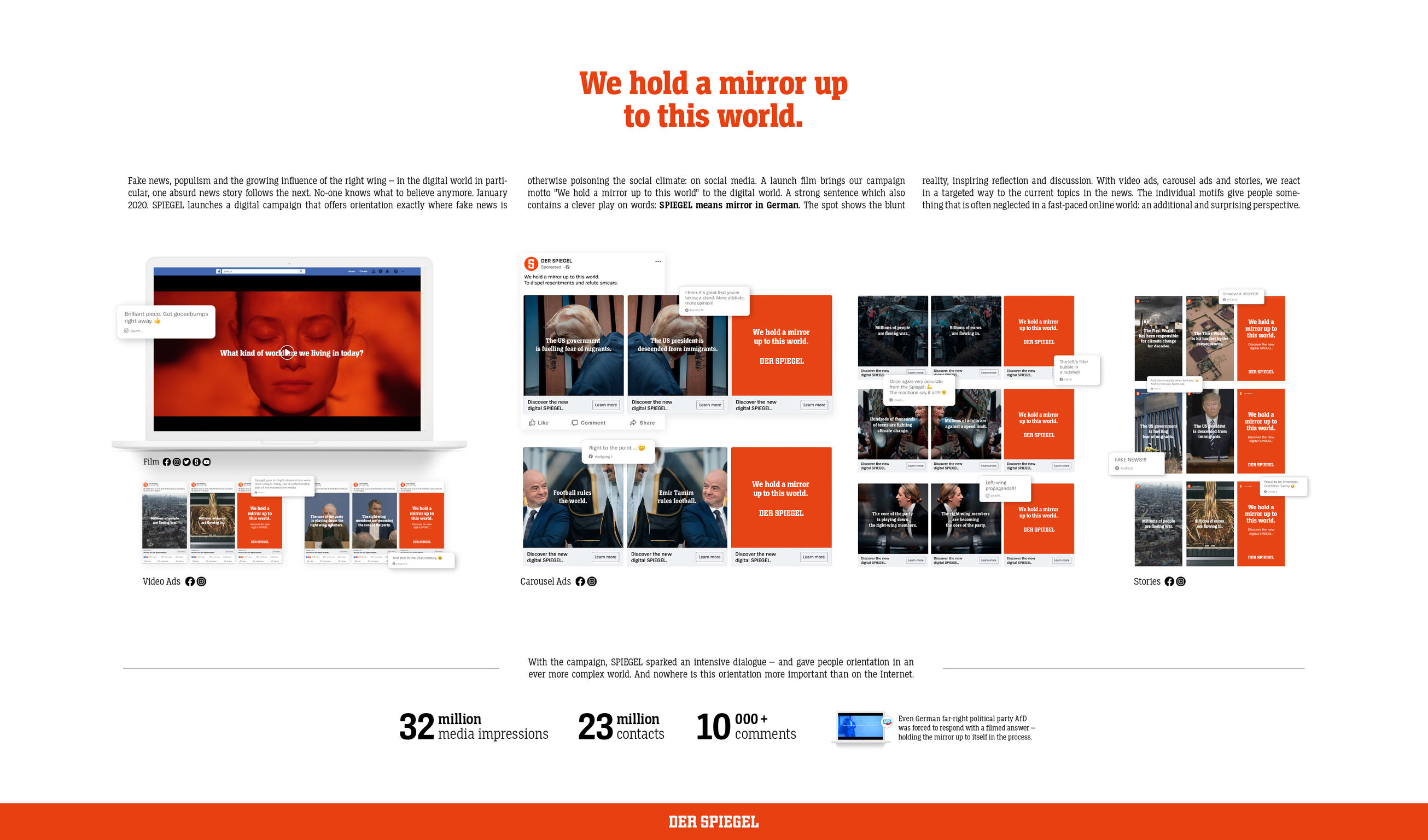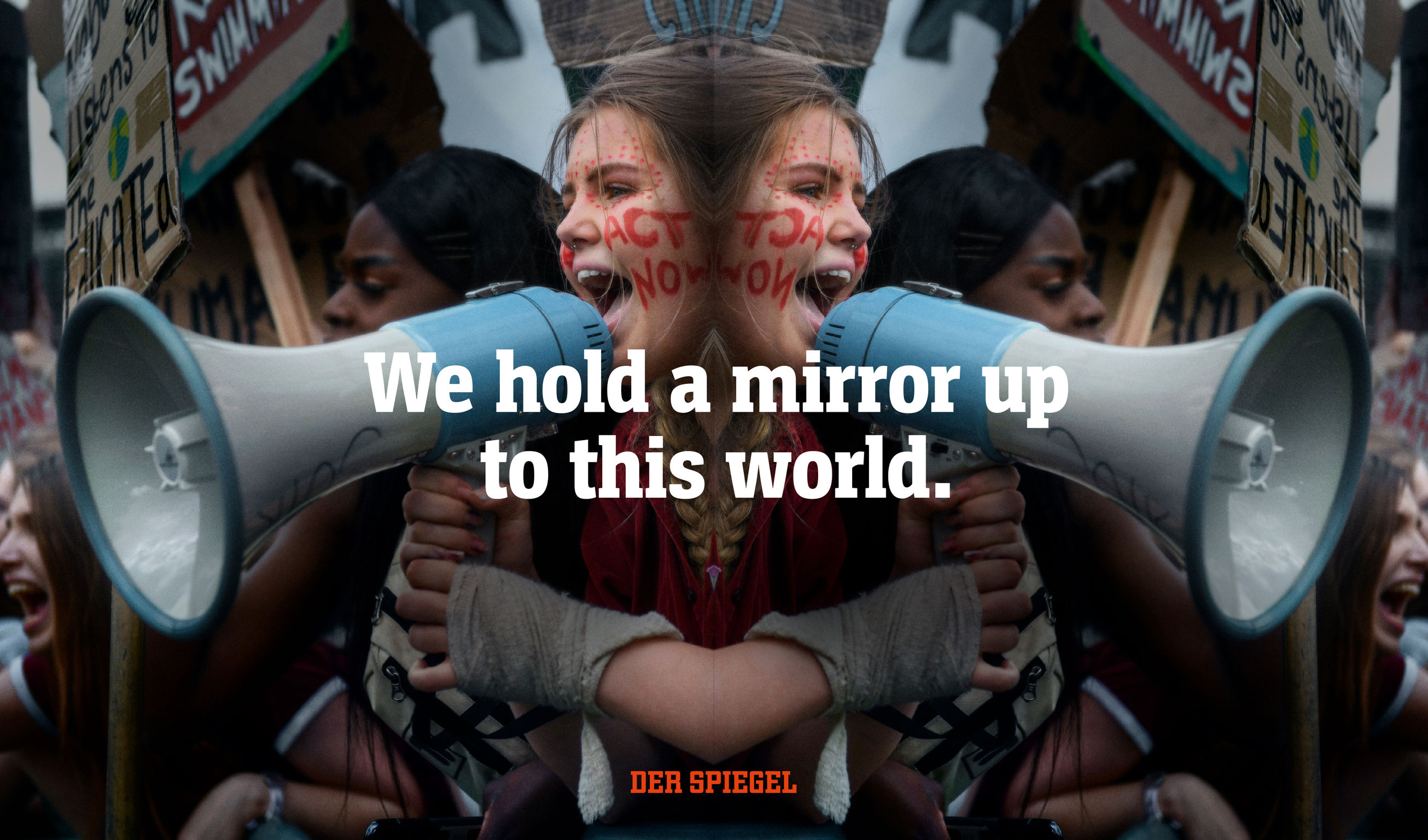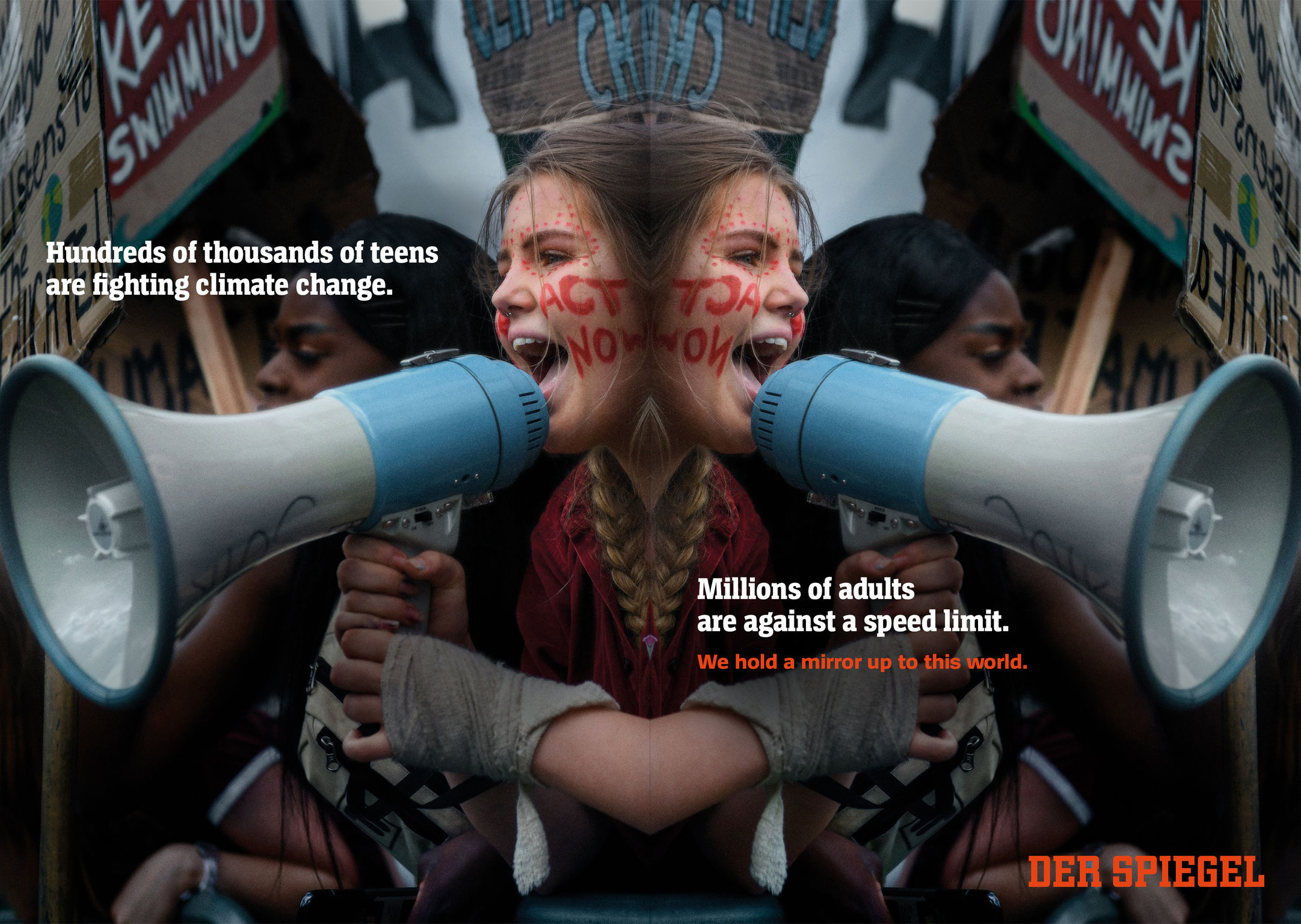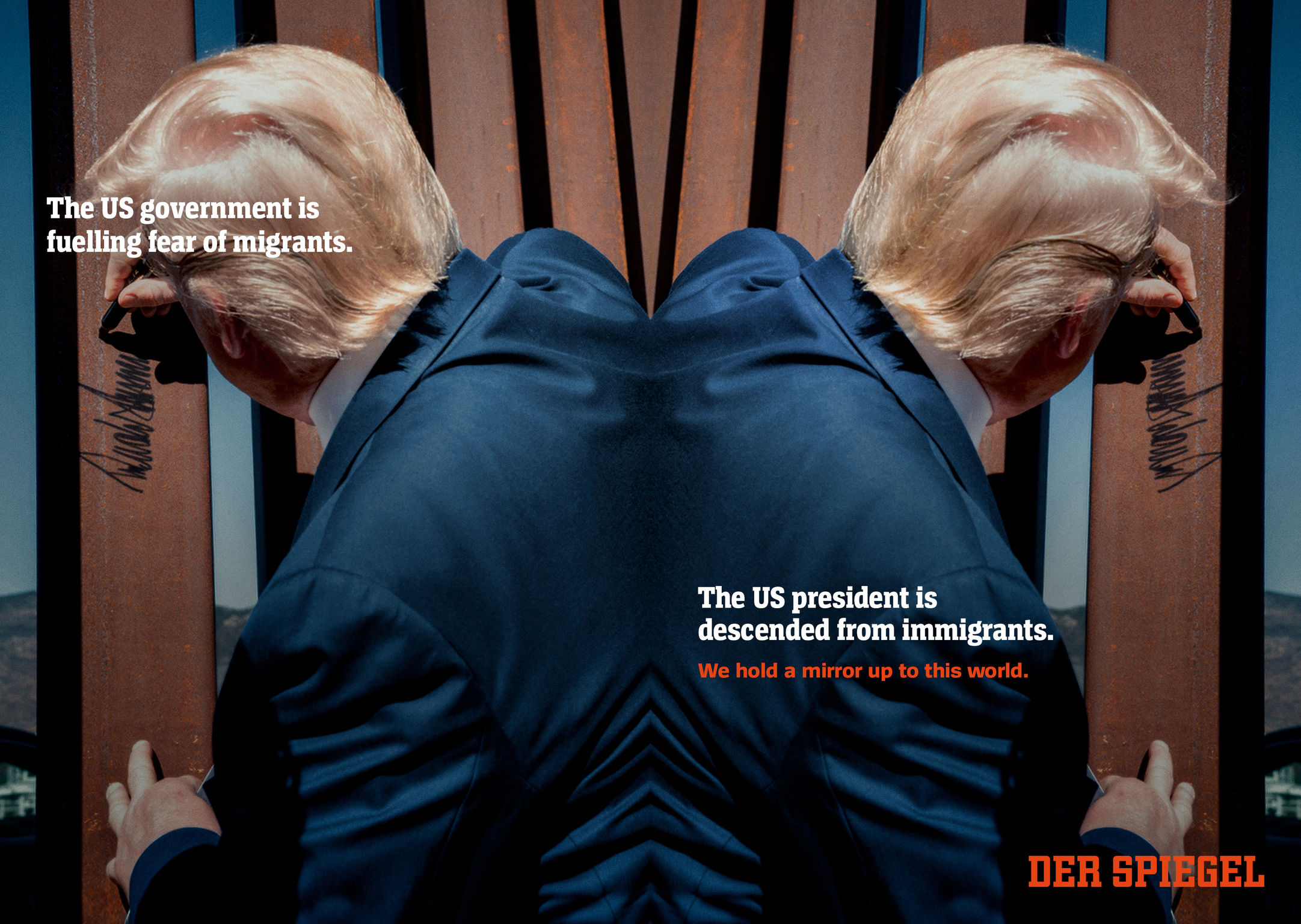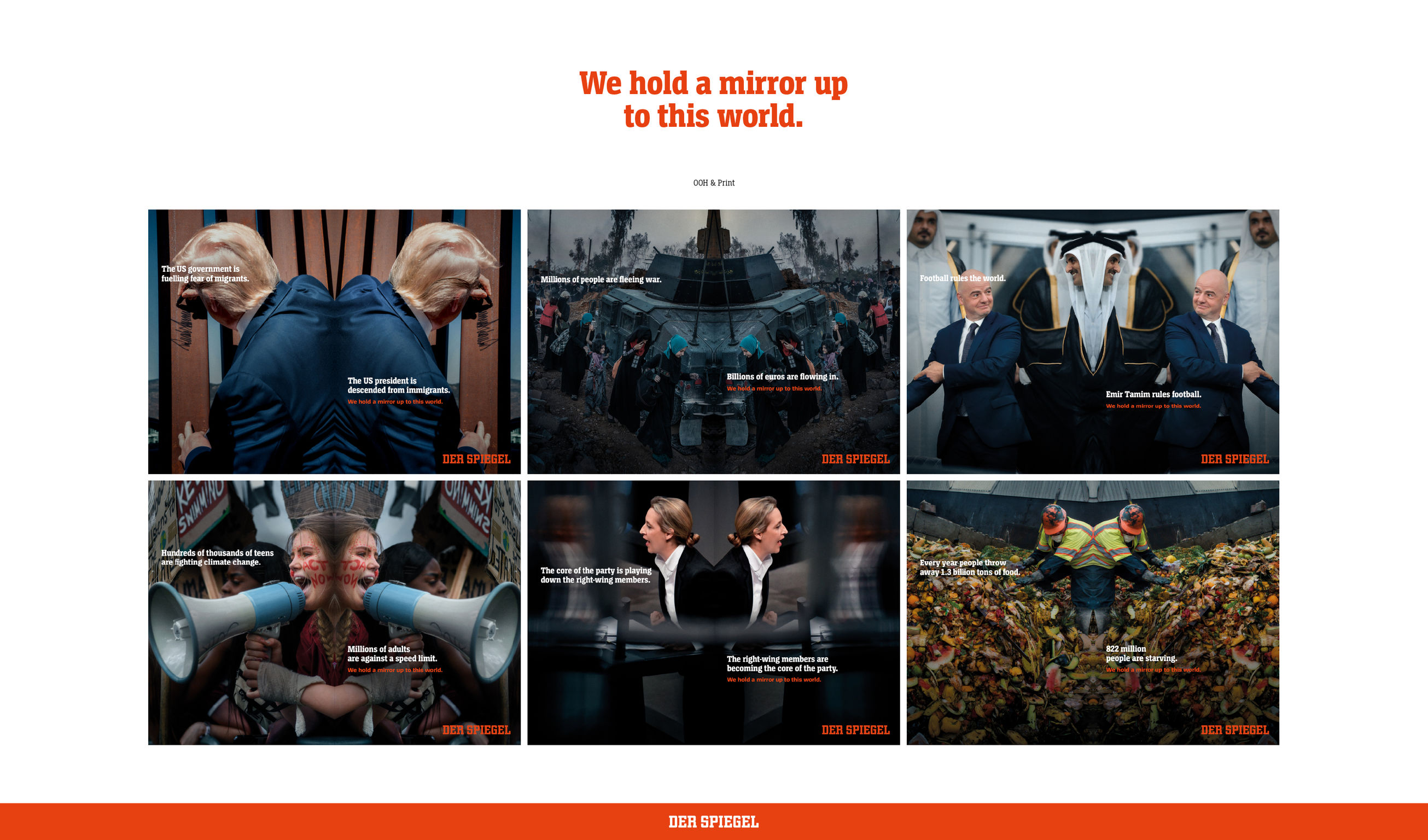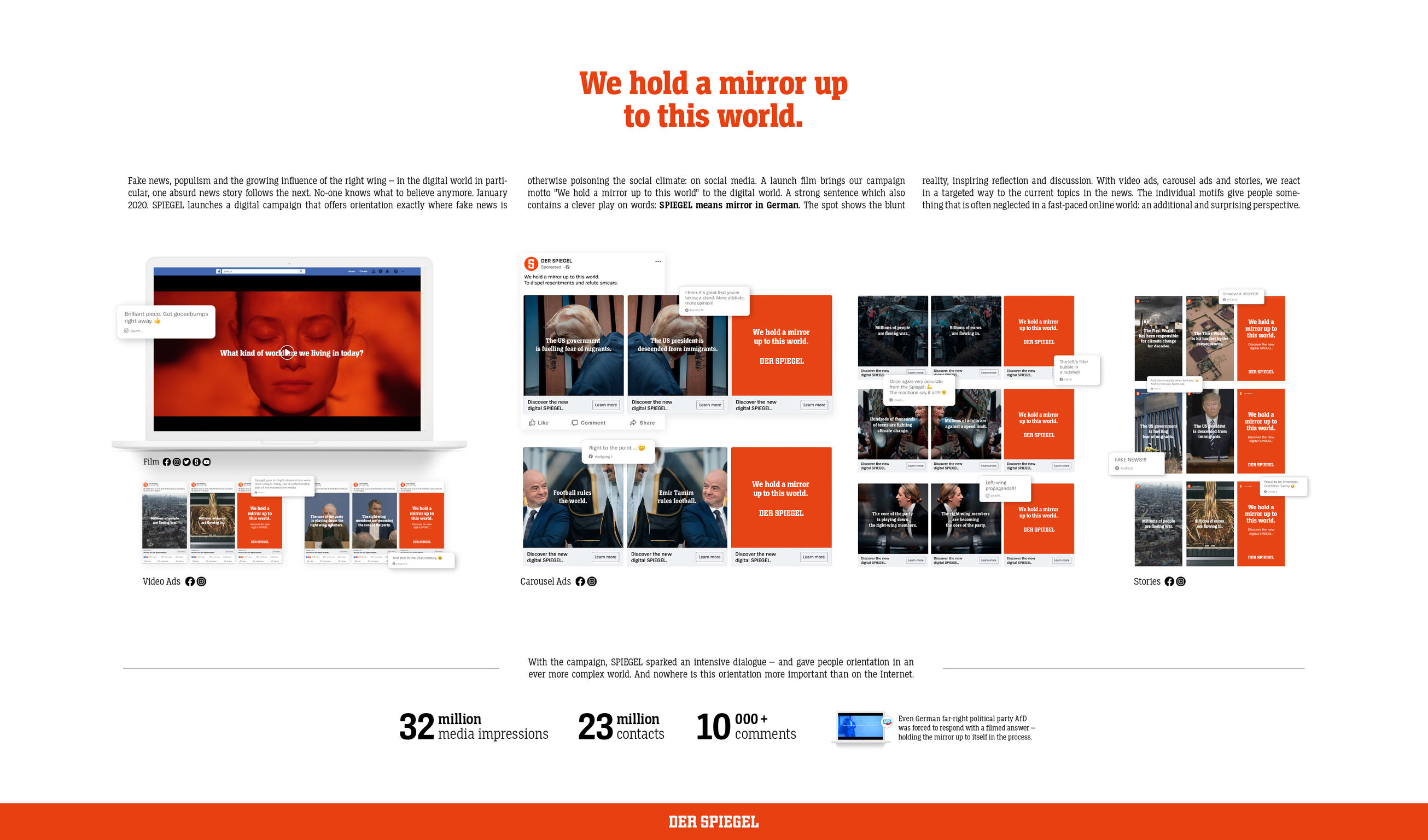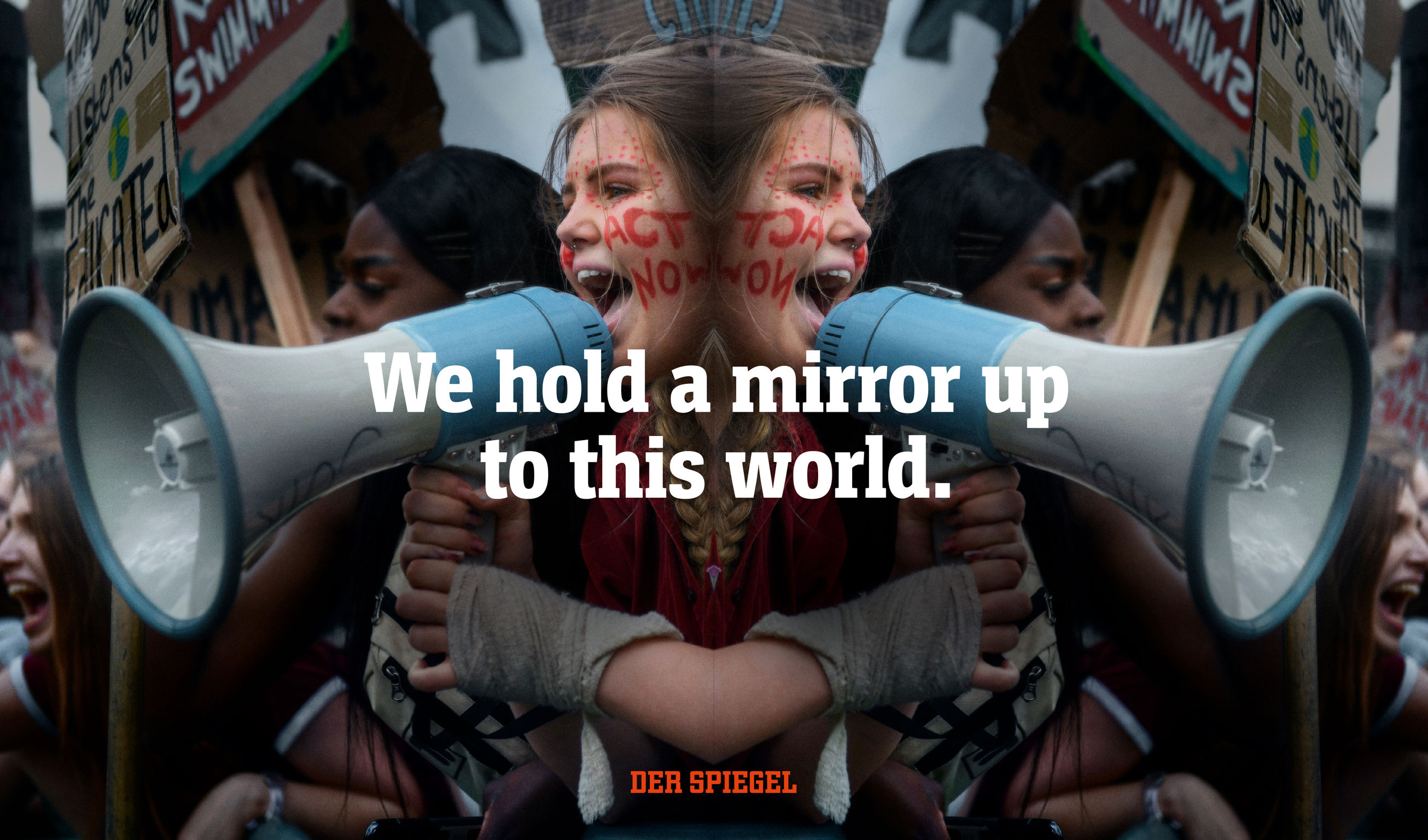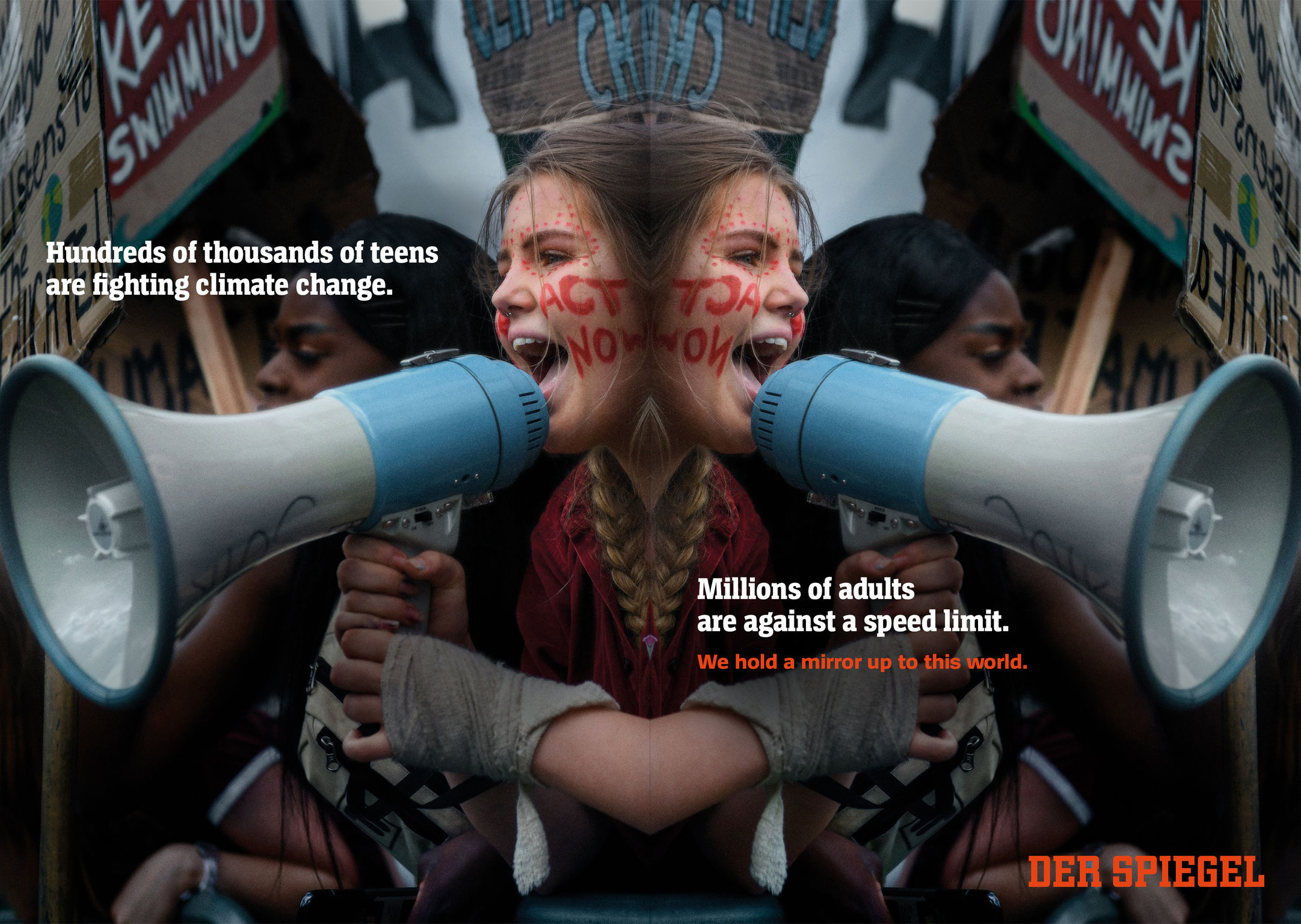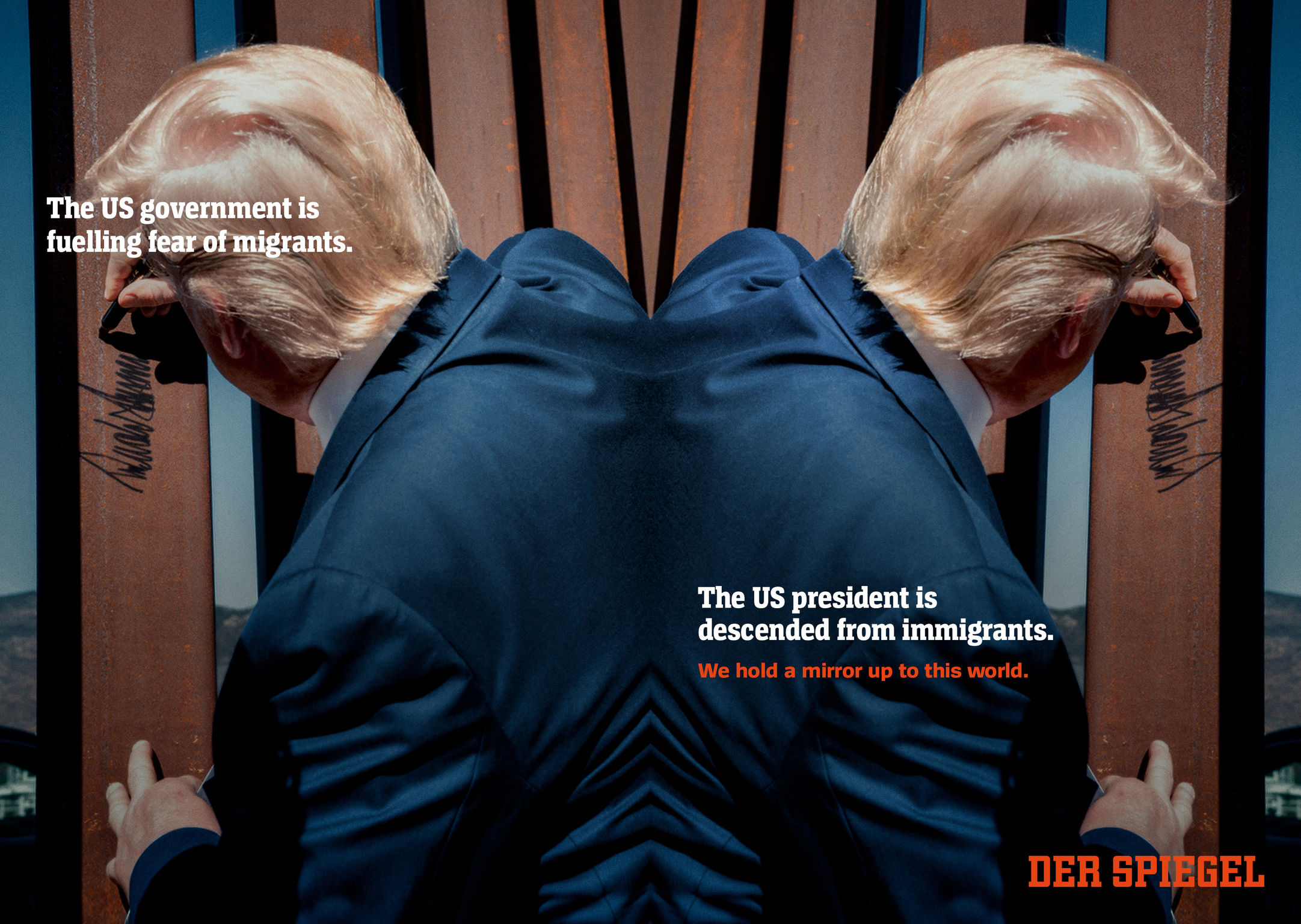 We hold a mirror up to this world.
Integrated image campaign
Trump, the climate catastrophe, growing populism, the refugee crisis – today's news is more chaotic than any TV show. Nobody knows what to believe anymore. In these times, DER SPIEGEL wanted to strengthen its role as THE German news brand offering reliability and orientation. With an integrated campaign that holds the mirror up to the world, highlighting the wrong-doings and hypocrisy of those in power. The result is a remarkable piece of communication for the most prestigious German media outlet: DER SPIEGEL took a stand against the loss of morals in this world.
Client / Manufacturer
Designer

Serviceplan / Plan.Net Germany
München, DE
Specific country/region: Germany