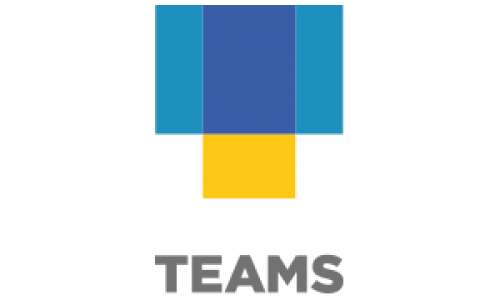 TEAMS
Whether physical or digital, to us, the word 'design' transcends what is tangible. It also includes services, results, solutions, and ideas that help a brand or company achieve their mission. Our expertise to take concepts all the way from strategy to realization sets us apart and makes us experts in delivering design that can be successfully implemented and sustained. Our goal is to provide solutions that matter and to realize their full potential.
Sectors
Consumer Electronics

Household / Kitchen

Medicine / Labratory Equipment

Product Design

Public Design
Esslingen, Hamburg, Chicago, Shanghai, Belgrad
Design Statement
We are TEAMS, a global strategic design agency. We design for a better life, since 1956. With 5 studios and over 100 professionals, including strategists, researchers, designers, and engineers, we specialize in brand-specific product- and interaction design, providing innovation strategy, UX design, design research and design realization.
GET IN CONTACT
TEAMS Design GmbH
Kollwitzstr. 1
73728 Esslingen
Germany

Phone +49 (0) 711 3517650
infoES@teamsdesign.com
www.teamsdesign.com
TEAMS Design Hamburg GmbH
Gertigstr. 10a
22303 Hamburg
Germany

Phone +49 (0) 40 492 93950
infoHH@teamsdesign.com
www.teamsdesign.com
Esslingen, Hamburg, Chicago, Shanghai, Belgrad