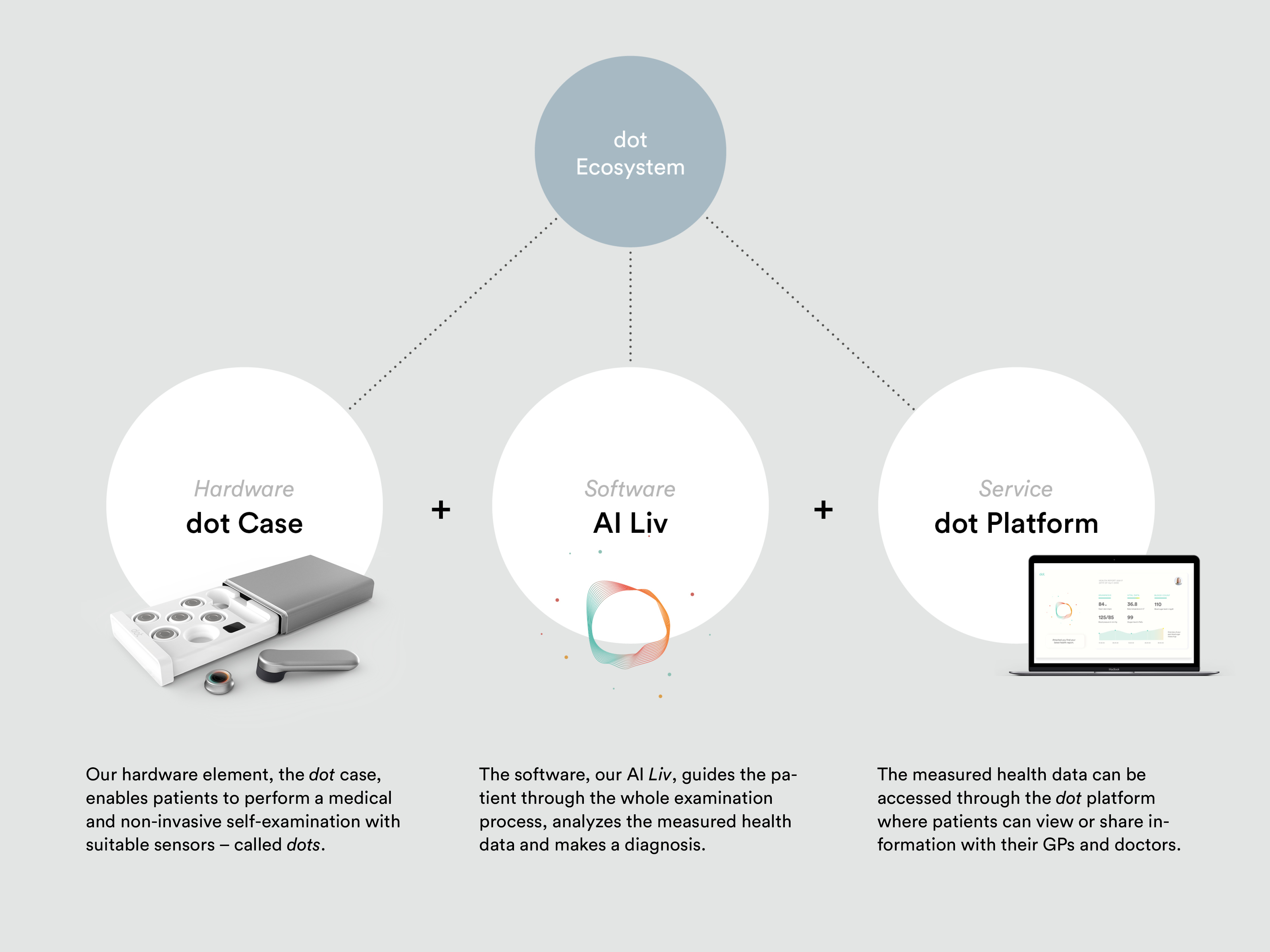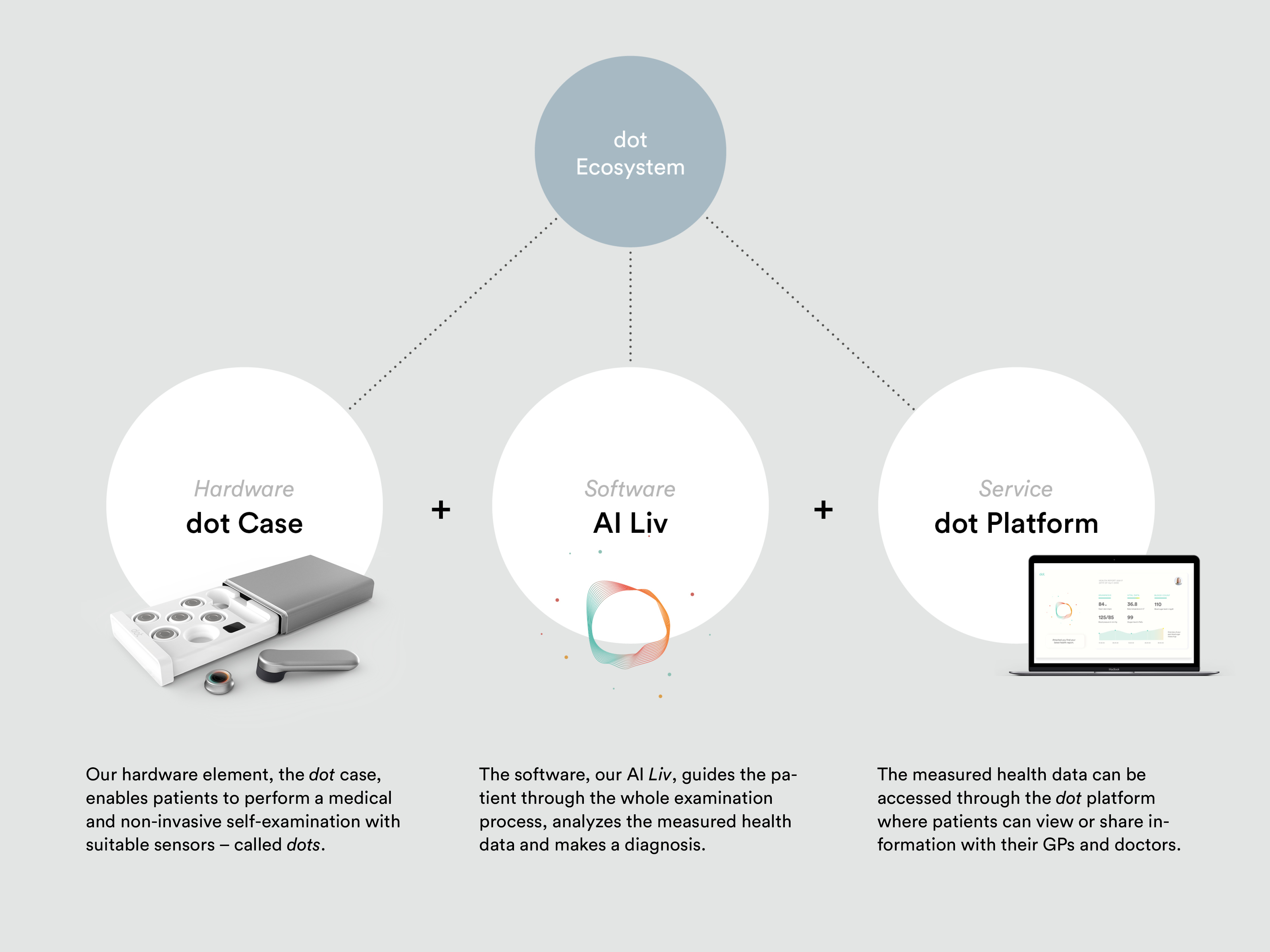 dot
Home diagnostic device
According to the WHO, 60% of all deaths are caused by chronic illnesses such as heart disease, cancer, and diabetes. This is compounded by a shortage of doctors and long waiting times for appointments, especially in remote areas. dot aims to optimize anamnesis processes by enabling patients to perform a medical self-examination in their own homes. Guided by the AI "Liv", patients describe their symptoms and determine the necessary measured values. If an acute problem is suspected, patients receive fast access to medical care. In this way, dot device supports more efficient management of medical capacities and resources.
JURY STATEMENT
Throughout the world, populations are aging, with the result that the healthcare needs of geriatric patients are consuming a growing share of medical resources. However, the capacities and resources of the healthcare system are limited, and with the Covid-19 pandemic, they have become even more limited. Moreover, elderly people now avoid hospitals and even doctor's surgeries because of the risk of infection. Thus, the need for home self-examination solutions is greater than ever. This design concept meets this need in a smart and highly effective way.
WINNER STATEMENT
We feel incredibly honored that our project received the prestigious iF DESIGN TALENT AWARD. Also a big shoutout to all the other participants who are working hard to accelerate a social and sustainable transformation in this world. Thank you iF for making these great projects visible through your platform!
UNIVERSITY
University of Applied Sciences Schwäbisch Gmünd
Schwäbisch Gmünd, DE